A home is a home, whether it is owned or rented. All of us dream of living in a home that says something about our personality. We understand that achieving this dream in a rented apartment is way more difficult, considering the constraints and conditions on the lease. So, how to decorate a rental home and still get your deposit money back? Well, we have just the right rental home decor tips for you then!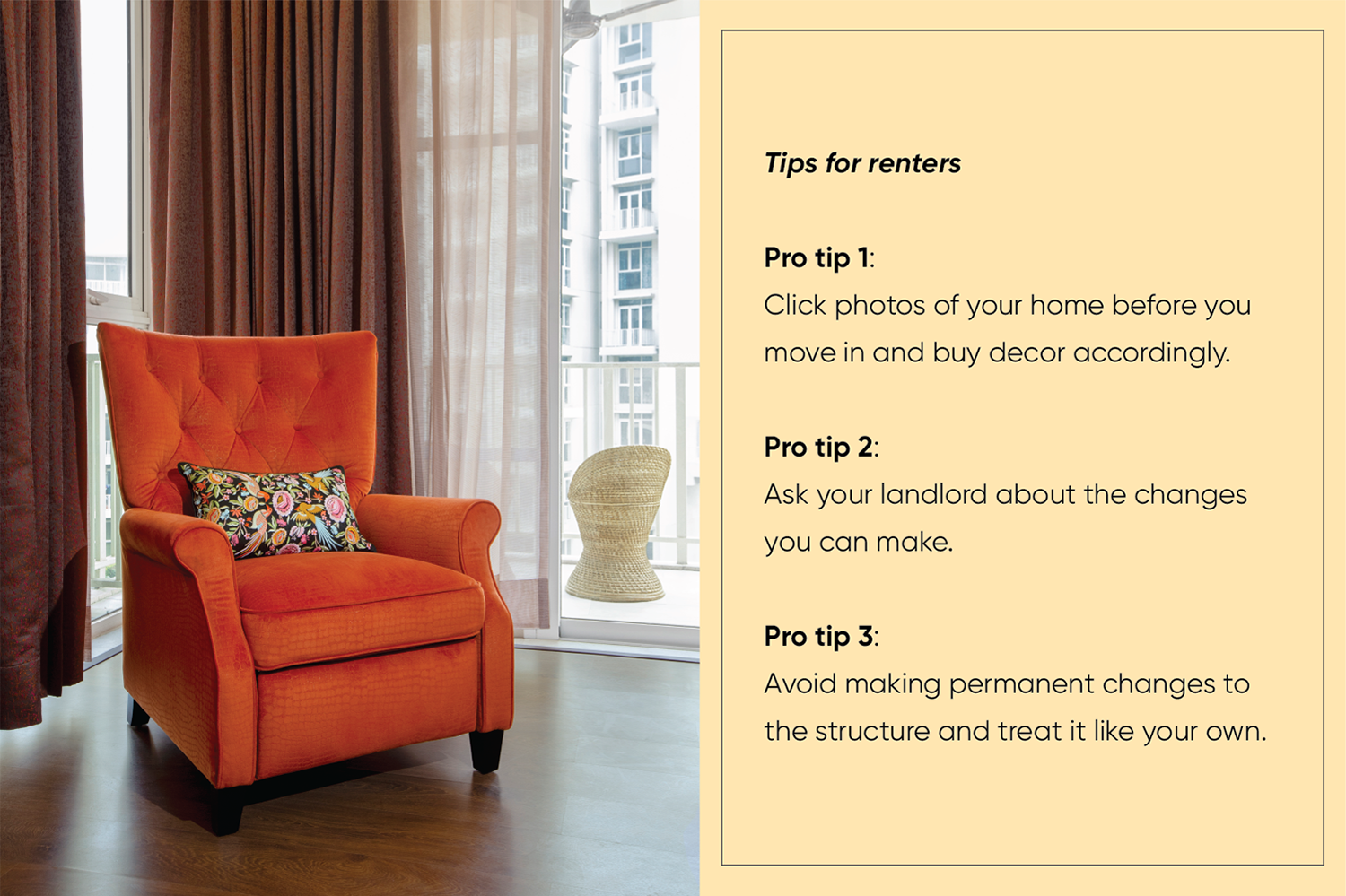 #1: Use removable wallpaper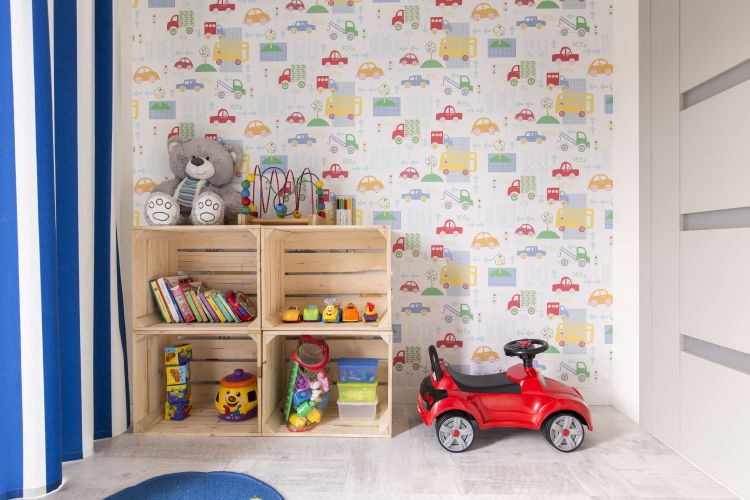 What does one notice the first thing when they step into a home? Isn't it the walls? More often than not, landlords will give you homes with boring white walls, or worse, an ugly coat of green or purple. It can turn into an eyesore if you have to stare at those bare walls for a long time. Give your walls some character by trying out removable wallpaper for your rental home decor. And, since it is removable, you can experiment with various kinds of designs till you find the perfect one! Look at this for wallpaper designs: Stunning New Wallpaper Designs for Every Room.
#2: Washi tape can transform boring walls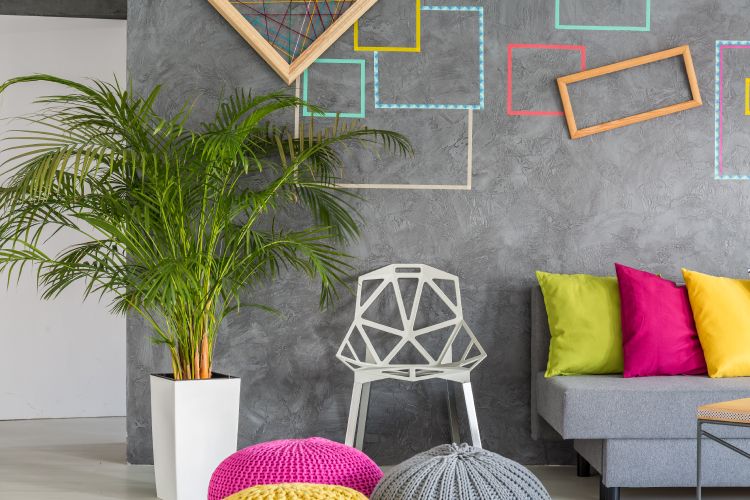 Well, washi tape is not just another stationery in your art and craft box. It has multiple uses and did you know, one of them is decorating the walls and furniture. Grab some colourful washi tape and get creative! Make patterns on the wall or stick it along furniture edges to give them an instant uplift. This is a simple and no damage rental home decor idea to perk up your apartment.
#3: Add a colourful rug to any room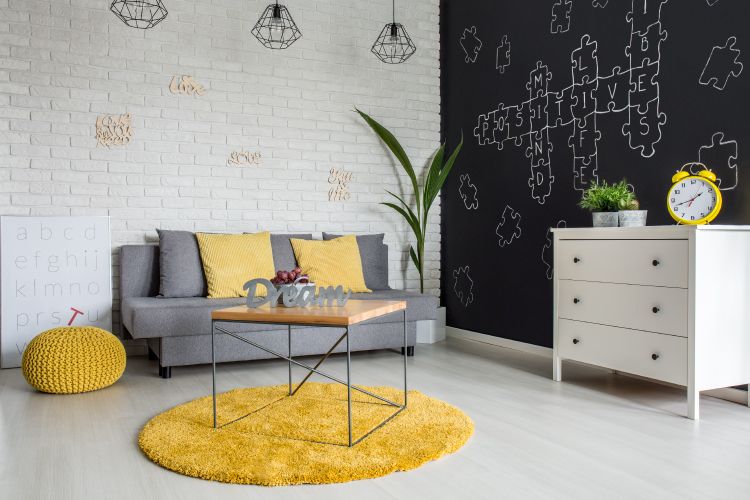 Rugs and mats can change the face of your room beyond recognition. Well, if you did not know that already, you better try this trick today! No matter what you like, bright or dull, solid or printed, flowery or geometric, rugs can jazz up your floors instantly. Another plus of using them? They can act as an excellent cover up for any unwanted stains or marks on the floor.
#4: Display a string of photos to keep your peeps close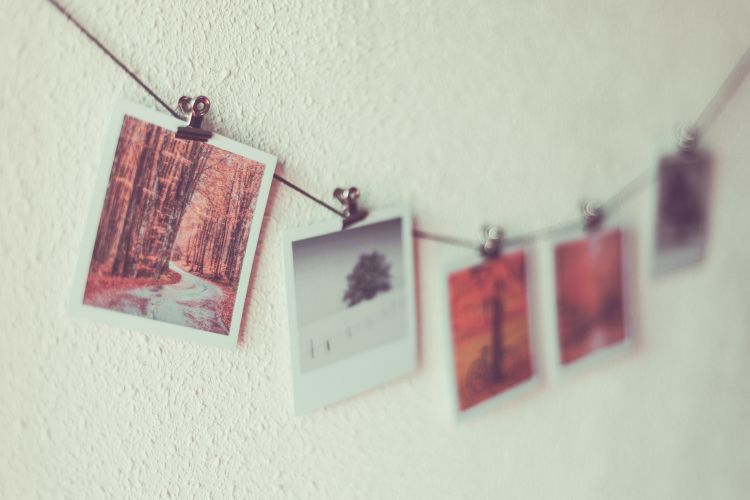 We all have memories, good ones and bad ones. More often than not, we end up capturing our good memories in reel. If you are someone who loves decorating your home with sweet memories of the past, then you should try hanging your photographs on a string with clips and some fairy lights. It looks dreamy and is the best idea for rental bedroom makeover!
#5: Patch up with artificial grass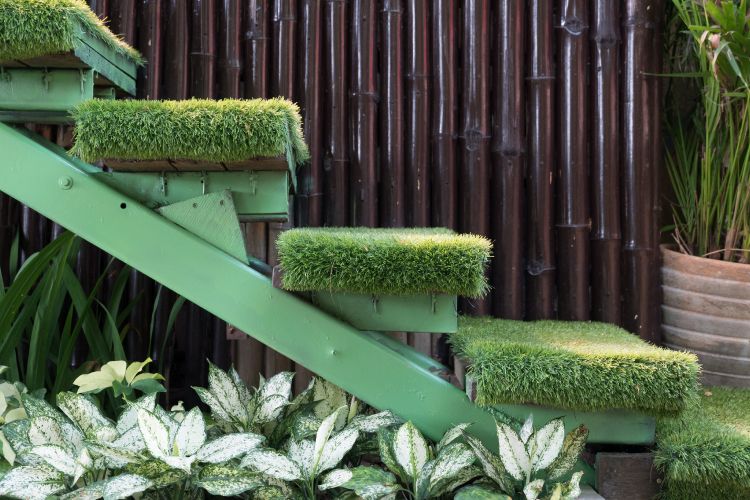 If you are one of the lucky ones to have a rented home with the luxury of a balcony, then you cannot miss this rental home decor tip! Balconies are awesome, but balconies with permanently stained floors are definitely not. Get your hands on some artificial grass and lay it out in the balcony to give it a fresh look. You will love spending time there!
#6: Ditch boring blinds and add bright curtains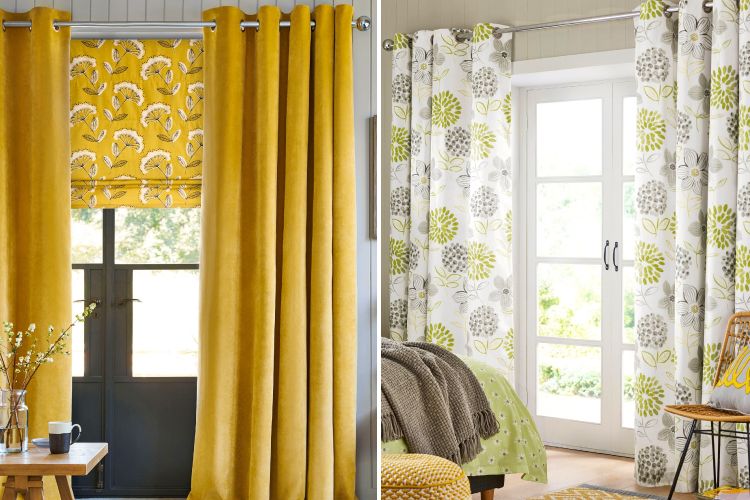 Drapes and curtains can liven up a room in no time! Brighten up the interiors of your rented home by putting up cheery curtains of your choice in every room. This idea might seem too mainstream, but you will thank us later! For ideas on curtain designs, check this out: Curtains, Drapes, Blinds & Shades.
#7: Don't underestimate the power of a mirror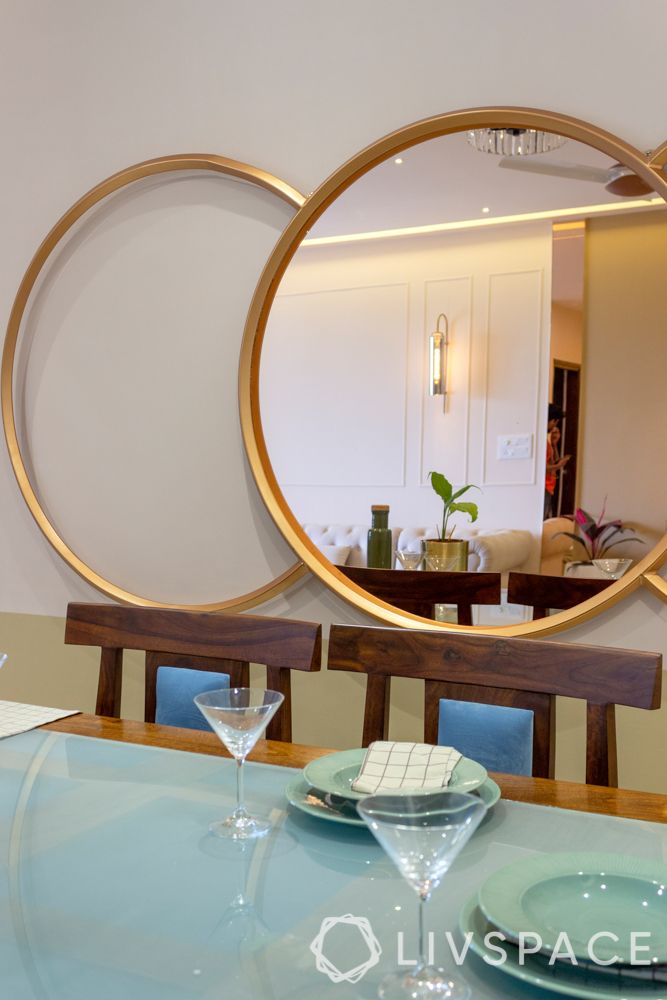 Mirrors come in every shape and size and they carry the capacity to instantly jazz up any dull wall. Especially if you're looking for rental-friendly decor, consider getting your hands on a statement mirror. Round ones look very stylish, but it depends on your personal choice. Mirrors can also open up your room and make it appear larger.
#8: The right type of lighting can do the trick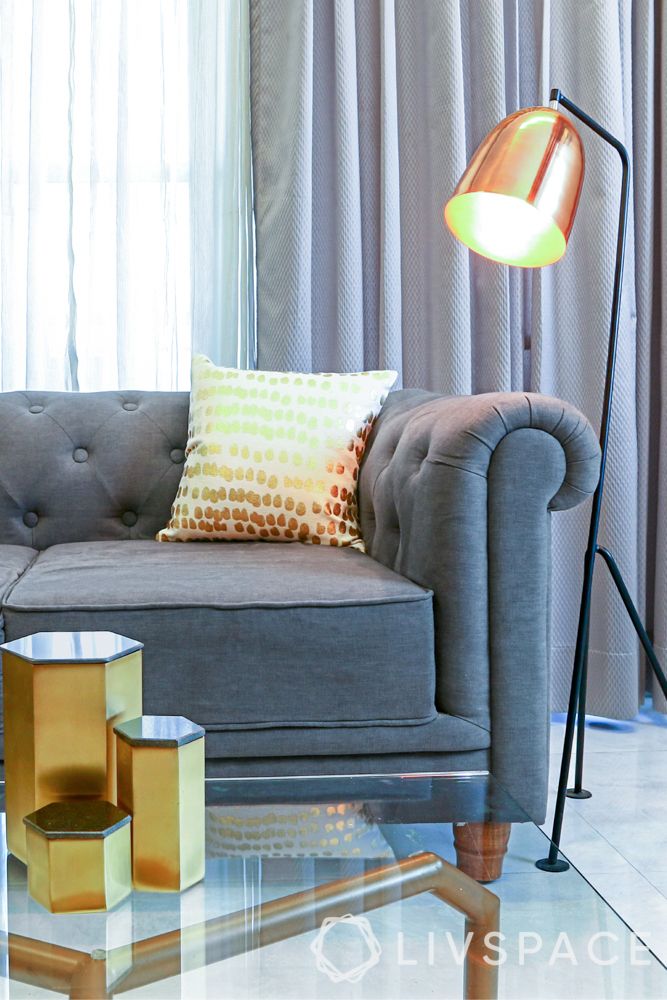 Decorating a rental home is very exciting and if you have an inkling towards home decor, then you are going to enjoy it even more. While most tenants are not allowed to make major changes to their walls, you can still add interesting lighting in the form of floor lamps. The market is flooded with options in every style. Explore away!
#9: Up the real green game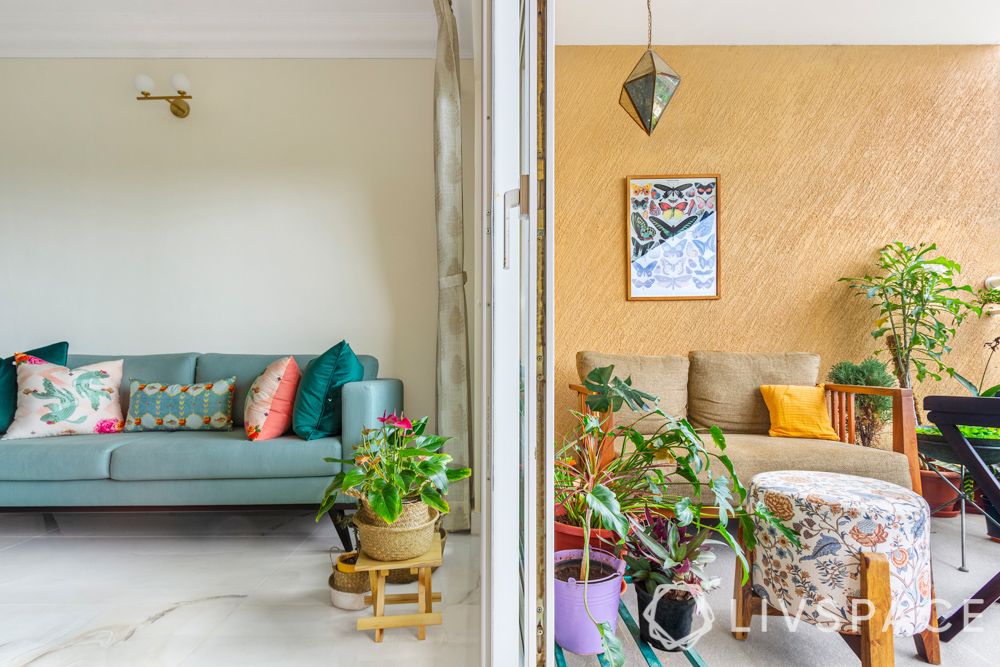 It goes without saying that a home with plants looks more inviting than one without any. And when you are a renter, decorating a rented house with plants can be revolutionary. You can choose from air-purifying ones to low maintenance options. Get a mix of flowering plants and non-flowering ones to balance out the colour. Add it in corners and against the walls!
These rental home decor tips are for everyone who loves to give their home a personal touch. You do not have to compromise on decor just because you do not own the home. Try these tips and transform your rented home now!
Write to us with suggestions or comments at editor@livspace.com