Ever dream of a clutter-free home? Quite like the ones that adorn design magazines? Having such interiors doesn't require superhuman effort. You just need take the organiser game up a notch. On the occasion of Independence day, we felt it necessary to free homes of clutter which will ensure a calm and soothing ambience. Here are our tips on how to declutter your home:
Freedom from clutter idea #1: Wall-mounted Storage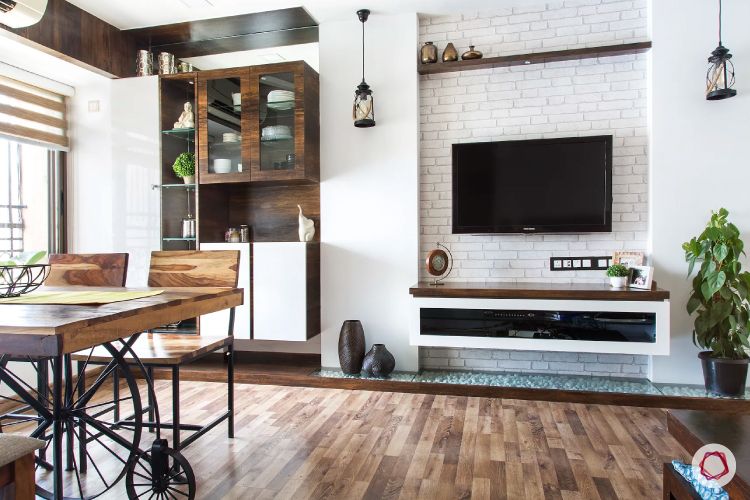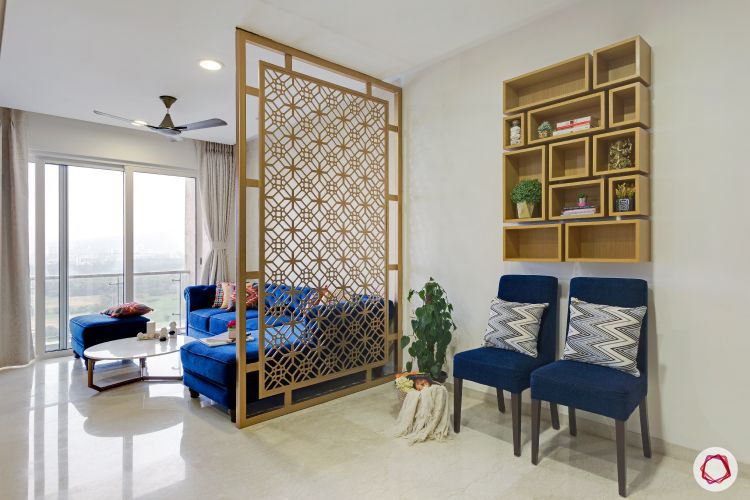 When there is too much furniture occupying floor space, it is easy to get a cramped feel. Free up floor space by opting for wall-mounted units as it can save on space and ease maintenance. You can see instant results as your home can feel so much more spacious and airy.
Freedom from Clutter Idea #2: Less is Better!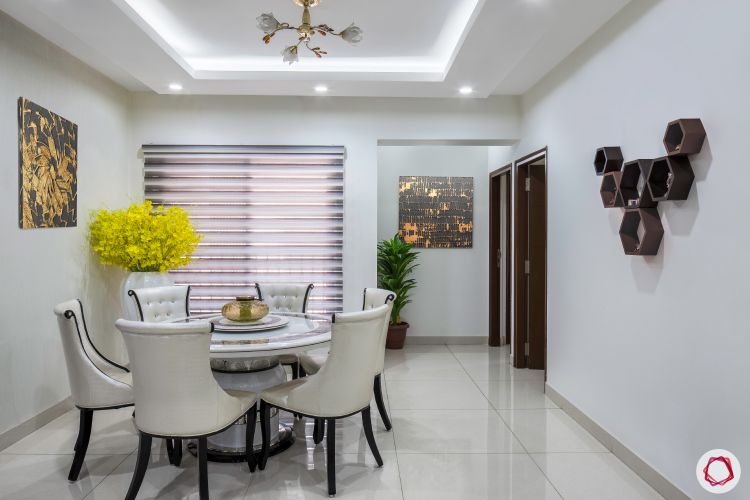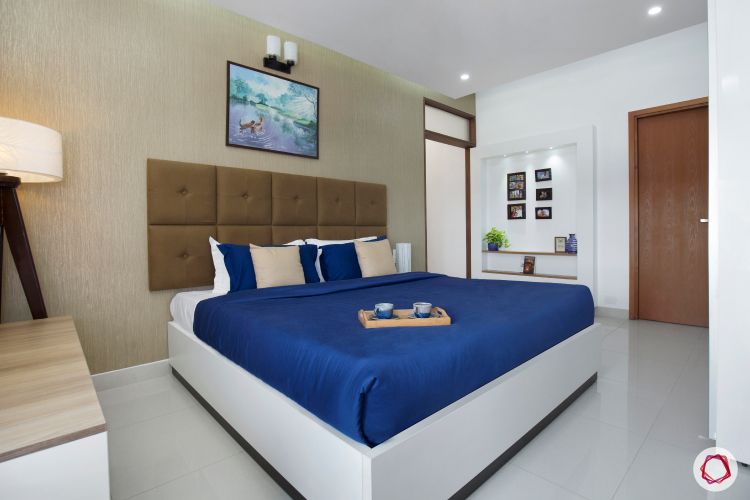 Do you have that extra chair that acts as a dump yard for soiled clothes, books and so on? Well, this is because you don't use it often. Get rid of extra furniture and opt for a minimalist theme to do up your home. Get more functional pieces that can actually be used. When there is less storage, there is less space to pile up clutter.
Freedom from Clutter Idea #3: Camouflaged Storage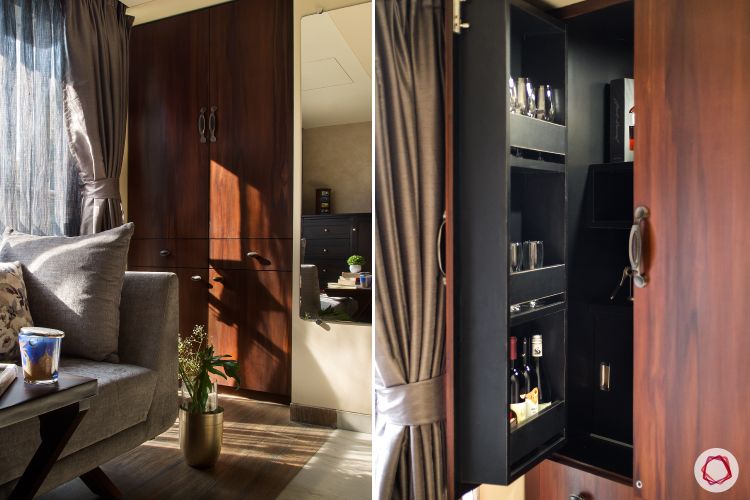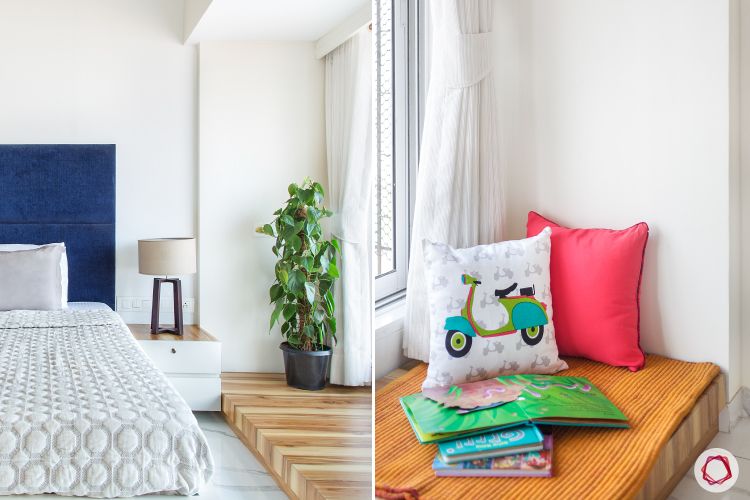 If there are some knick-knacks you absolutely can't get rid of, then hide it smartly. Choose camouflaged storage units which don't look like one! It can be spaces under the bed, behind a mirror or below your seating. Optimise your furniture to store more goods so that you can quickly clear up the clutter by putting them into it. Check out our client Arvind Jain's home for some fabulous camouflaged storage ideas.
Freedom from Clutter Idea #4: Minimal decor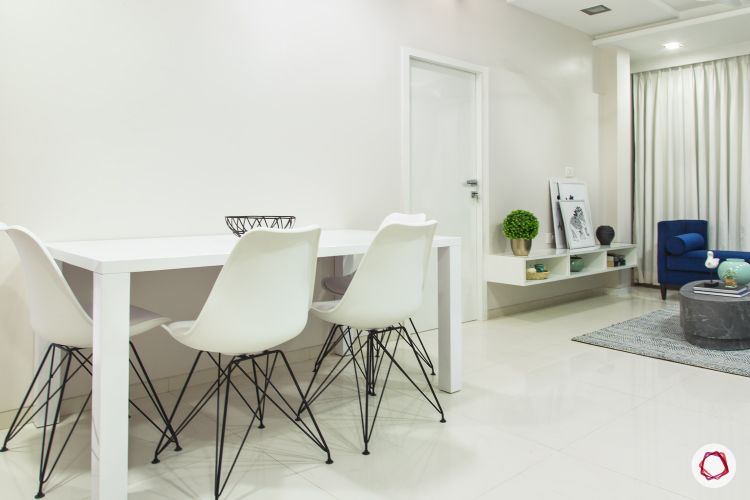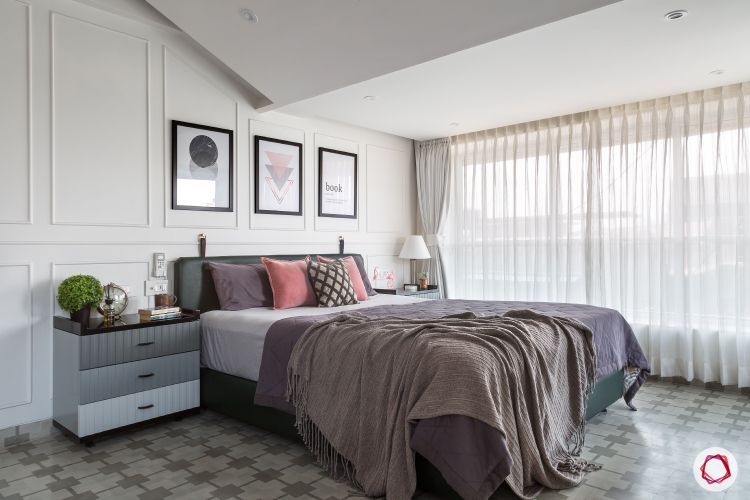 Minimalist homes are picture-perfect and magazine-worthy! You too can get such an ambience by limiting your decor enthusiasm. If you find a space bare, hang a picture or two but don't go complete crazy on it by opting for loud, statement decor. Although it feels stylish at first, it can be the reason why your home feels space crunched.
Freedom from Clutter Idea #5: Multi-purpose furniture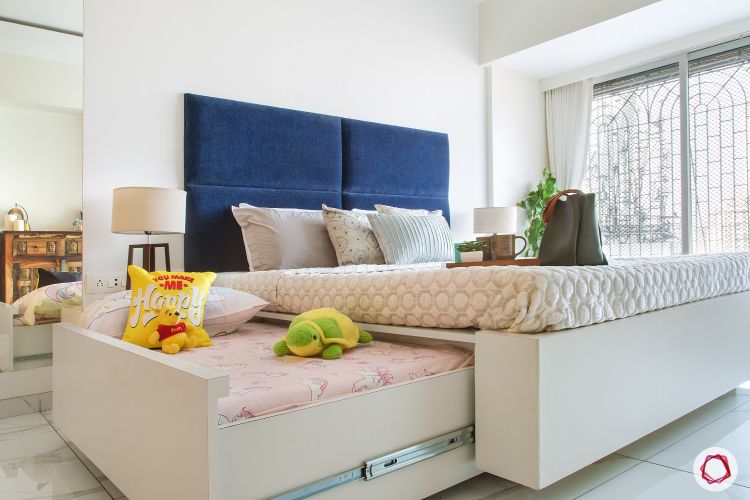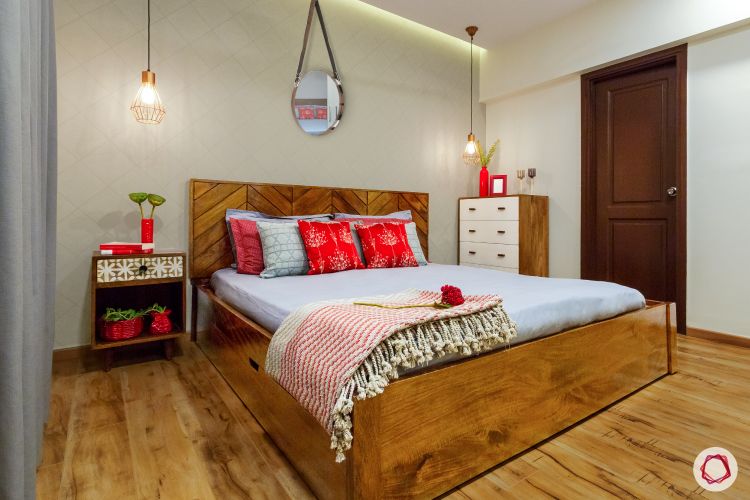 When you think of creating clutter-free zones at home, you cannot overlook the importance of multi-purpose furniture. Have toddlers at home but no kid's room? Get a bed that features a mini pull-out for the kids. So, all of you can bunk in the same room! Beds with drawer and hydraulic storage are also great.
Freedom from Clutter Idea #6: Make the Most of Your Wardrobe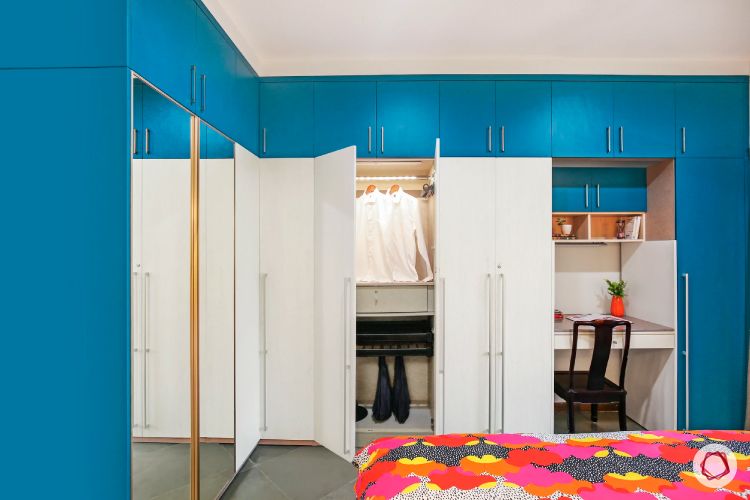 Did you think wardrobes can only be used to store clothes and accessories? Well, think again! If you have a wall that is dedicated to a wardrobe, then we suggest you accommodate a TV unit in it. Although, if you're not someone who likes having the television in your room, then you could have a cozy study table or dressing table or bookshelf carved into the niche.
Freedom from Clutter Idea #7: Multi-purpose Zones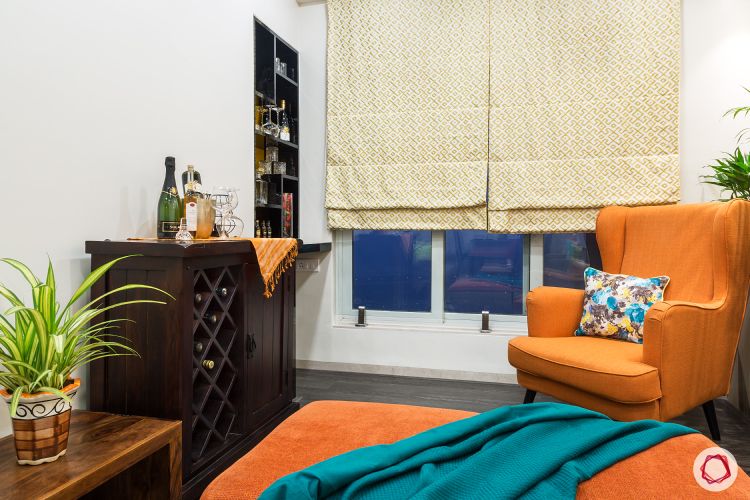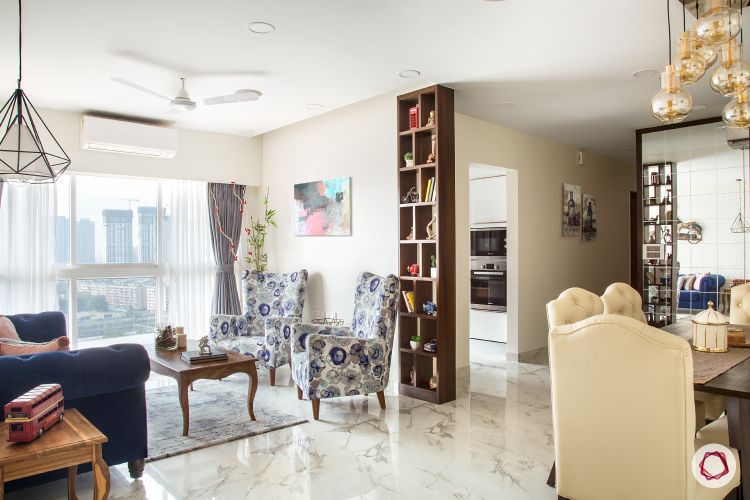 While decluttering your home to enjoy freedom from unused spaces or things, do not sacrifice on certain needs. If you love entertaining people or just stocking up on alcohol, then get yourself that compact bar unit and create a chill zone within your living room. Similarly, a part of your wall can turn into a mini library and you'll have your multi-purpose zones ready!
Freedom from Clutter Idea #8: Space-saving Furniture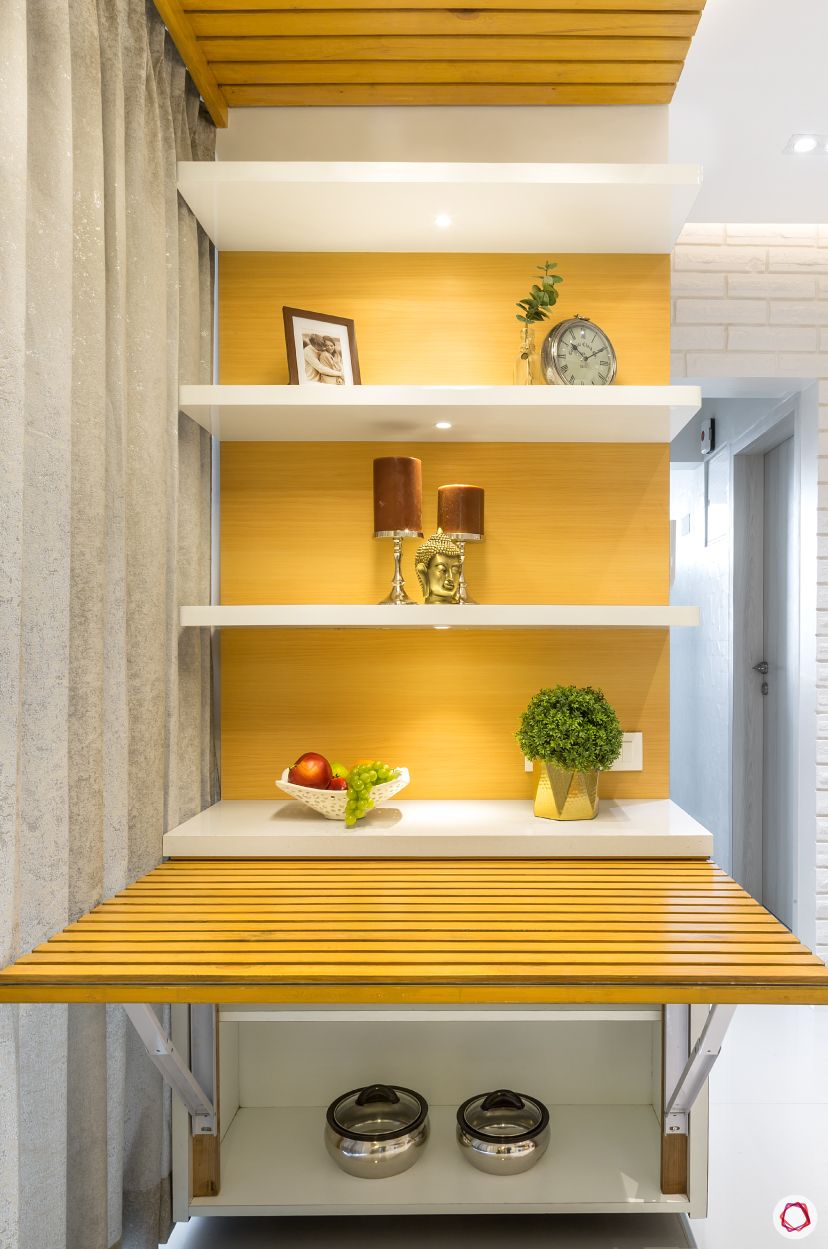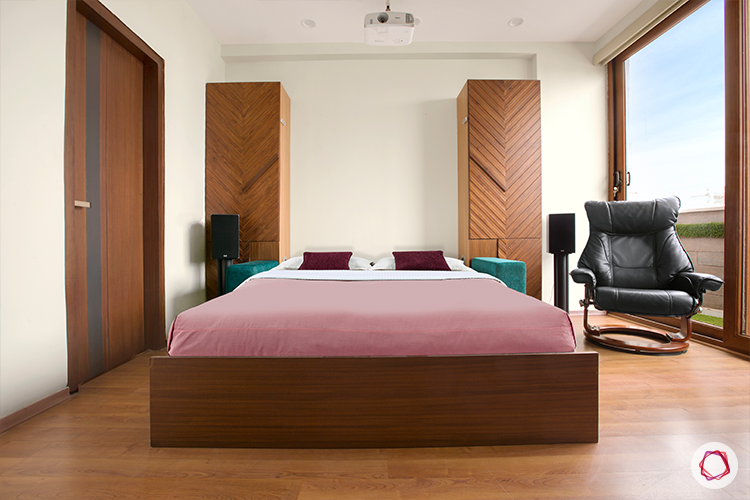 When you are hell bent on freeing yourself from clutter, saving up on unnecessary wastage of space is a given. Make sure you invest in a couple of space-saving pieces of furniture, like a foldable dining table or a foldable bed that can free up a lot of floor space when not in use.
Freedom from Clutter Idea #9: Make it a Habit to Declutter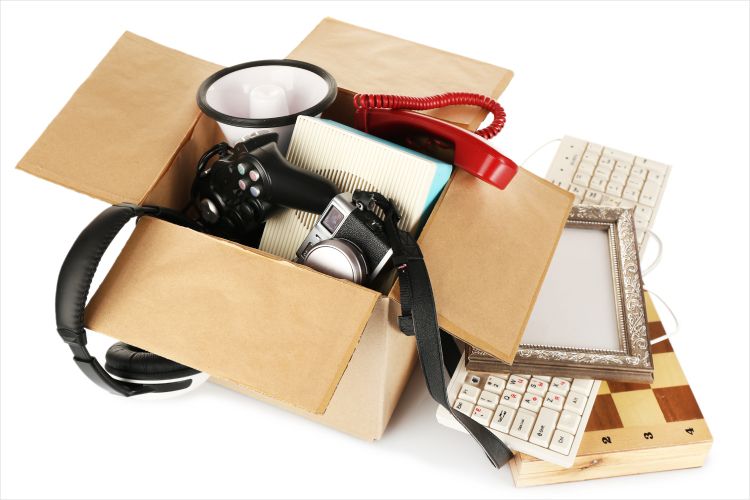 Decluttering is not a one time thing! If you have done this before, you know how easy it is to accumulate clutter again! Make sure you declutter periodically and get habituated to it. It is a healthy habit and you will be surprised with the benefits it has on your well-being.
So, this Independence Day, gift yourselves freedom from clutter at home with these amazing ideas. Nothing can be better than coming home to a clean and organised space. Incorporate these ideas to embrace freedom completely! Take a look at these clever ways to hide clutter.