Now that you have completed your weekly grocery run and managed to carry all your bags into your kitchen in one trip (so what if you dropped a few items along the way). Where do you store them? Do you have enough kitchen racks and storage for all these groceries? Don't worry, we have got you covered! Whether you are replicating a complex ratatouille recipe or just brewing a cup of chai, having ingredients stored in an organised manner can make you feel like a masterchef. Therefore, we bring to you a list of grocery storage essentials that your kitchen must-have for a seamless cooking experience.
#1: Glass Containers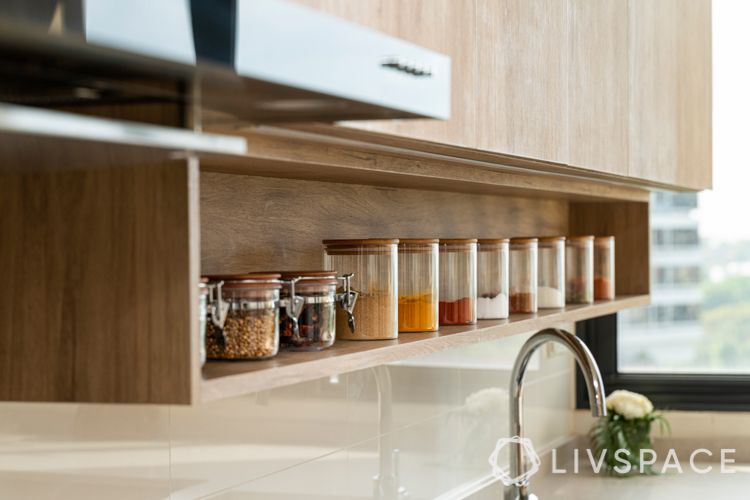 From coriander leaves to cloves, glass containers are a great way to store groceries. It's fairly obvious that glass is a safer alternative to plastic since it is non-porous and doesn't absorb or effuse any smell or germs. Moreover, they are great for displaying ingredients if you aren't big on labelling stainless steel containers.
#2: Wicker Baskets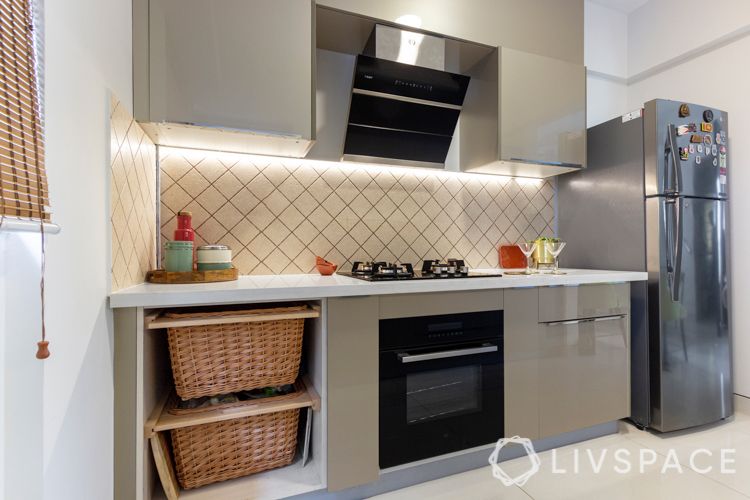 Accessing fruits and vegetables has never been easier. Wicker baskets are a great way to store perishable items that you use on a regular basis. Moreover, these baskets help keep the items in a dry and airy space.

#3: Spice Cabinet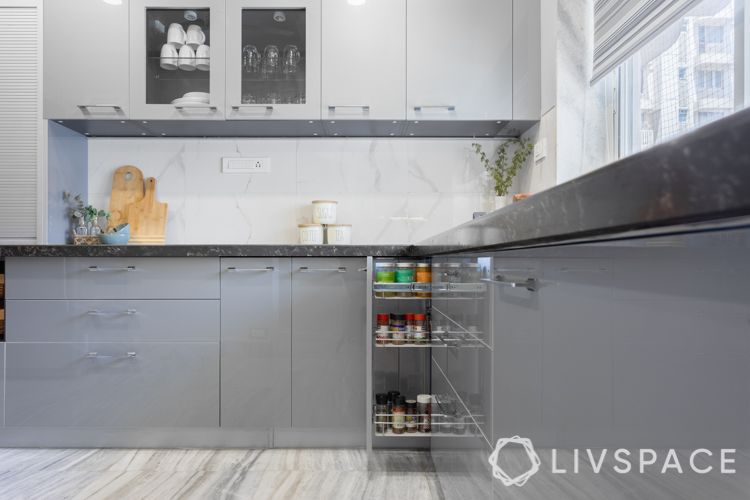 Every dish is incomplete without an assortment of colourful Indian spices. From tej pattā to lāl mirch , each spice has its place on the shelf or in a cabinet. Installing a bottle pull-out as a spice cabinet is a great way to organise and pick out a sea of spices with ease.
#4: Tall Unit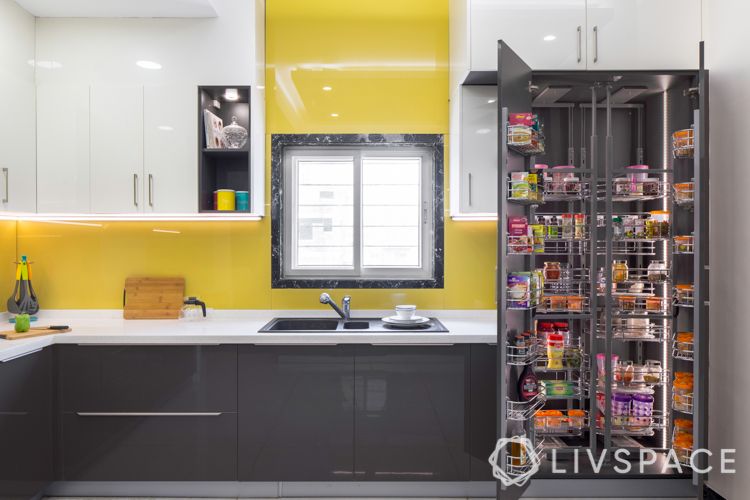 With its large storage capacity, tall units are a great way to store anything and everything under the sun. Here's a chance to display your organisational skills while cutting down on the number of times you have to run to the grocery store. Furthermore, it can be used for pulses, rice, flour, bottled beverages and any other dry ingredient that doesn't require refrigeration.
#5: Lazy Susan Pie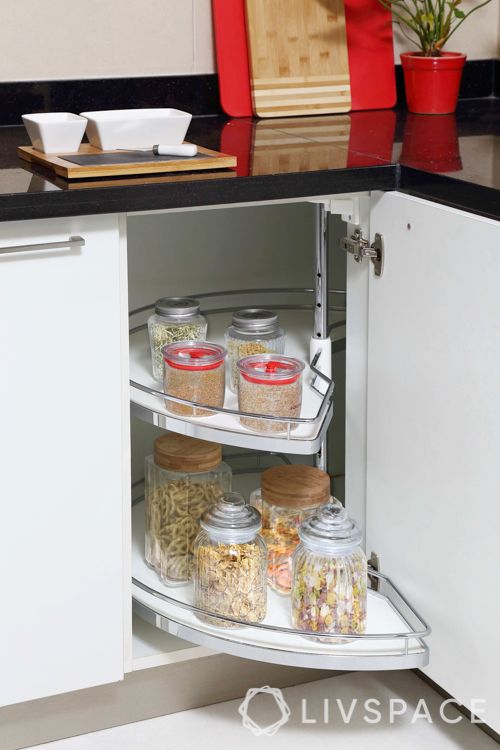 If stocking up on plenty of groceries is not a practical option, a lazy susan pie is a great installation for limited items. Moreover, it is custom-made to fit into any corner cabinet, this unit has two shelves to store groceries and acts as one of our space efficient kitchen organization hacks.
#6: Fruit and Vegetable Trolley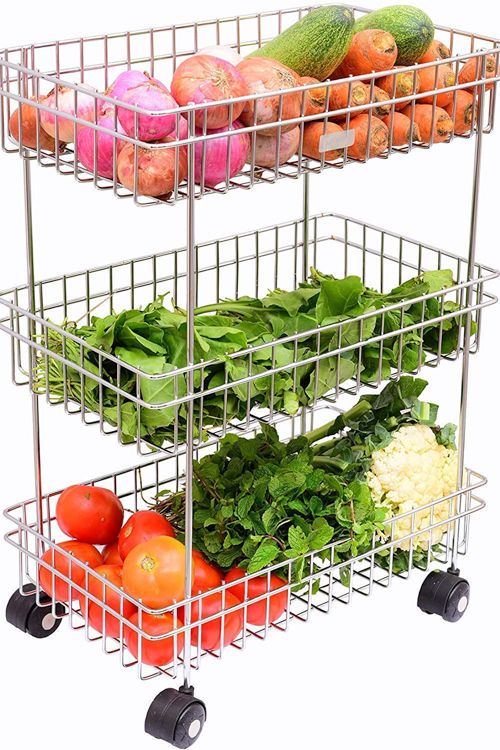 Source: Amazon
Are all your vegetables mixed together in your grocery basket? You no longer have to fish around to separate them. Subsequently, this multi-layered kitchen racks and storage piece is one of our favourite kitchen organization hacks on this list. We have seen colourful plastic versions of this in every supermarket but you can opt for a more durable stainless steel one online.
If you found this article helpful take look at, Tidying Up Your Compact Bathroom is Easier Than You Think
Send in your comments and suggestions.