Rejoice, your April horoscope is here! Even though things are looking shaky outside and you are still figuring out your new schedule and this new "normal", there's always one thing you can rely on for security and comfort: your home. We've got a few tips to help prep your home and yourself for the new month based on your zodiac. So be kind to yourself, leave behind baggage from last month, and embrace what's coming. Here's what the stars have in store for you in April.
Aries (March 21 – April 19)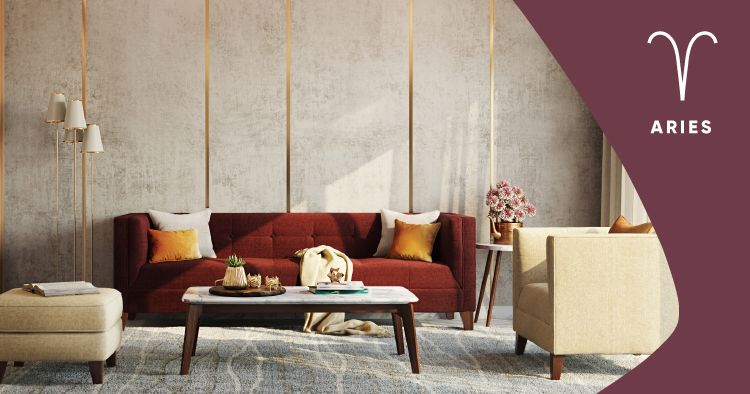 Your focal point this month is you, you, you. Ready to begin your journey inwards and discover the rich interior life you have been cultivated over the years? Pros: meditation and mindfulness will come easy to you. Cons: you may not be able to find the motivation you need to work on personal projects. But this is an opportune time to focus on what you are building outside of your workplace. Aries, don't let it go to waste.
Yellow is your power colour this month. A bright yellow that imitates the rays of the sun. So surround yourself with objets d'art that reflect this energy into your space and ignite your inner fire. Spending some time soaking in the sun will also prove to be beneficial. Remember you don't need to step out in order to do this. Going into your balcony or terrace is good enough.
Taurus (April 20 – May 20)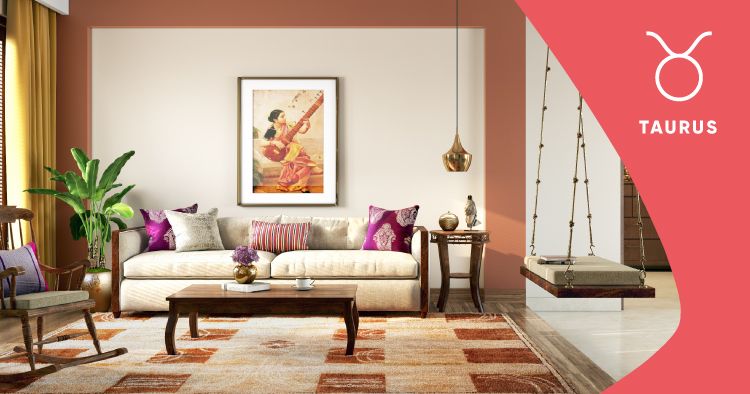 No matter how much of a home body you are, you will eventually crave for the stimulation of the outside world. Statutory warning: this month is going to be anything but easy with all sorts of emotions coming to the surface. You'll want to run and hide from them, but you've got no way out of this, Taurus.
A good way to alleviate your mood and your space is to bring the outside in. Make a list of things that activate your feel-good hormones. The people and places that bring a smile to your face. Create a collage with lots of postcards from the good ol' days and juxtapose them with indoor plants. Update your vision board with all the places you want to visit once you're out of this period or confinement. 'The brighter, the better' is a mantra that promises to bring a smile to your face.

Gemini (May 21 – June 20)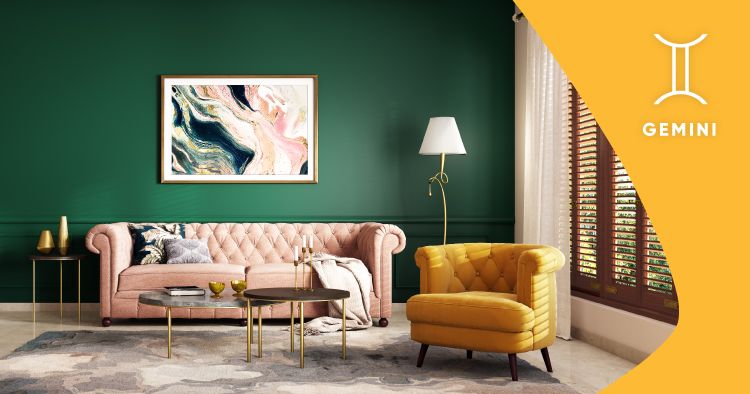 You are not your fear, your anxiety or your panic. Rise above, Gemini. Know that you are safe and protected. Focus on all that is good in your life – like the support of your friends and family members. So, let the good times roll! Team up with your partner to cook up a storm (why wait for the festivals?) and experiment with your favourite cocktails. While you're at it, bring out the glassware and the crockery you've been saving for special occasions. If you're setting up a feast, it better look like one.
As for the colours you want to play around with: think tangerine and orange, which will create a safe space for you to express your emotions and bring out your playful side. So what if you don't have the liberty of painting your wall in the given colour? You can play around with the curtains, bedsheets, and cushions.
Cancer (June 21 – July 22)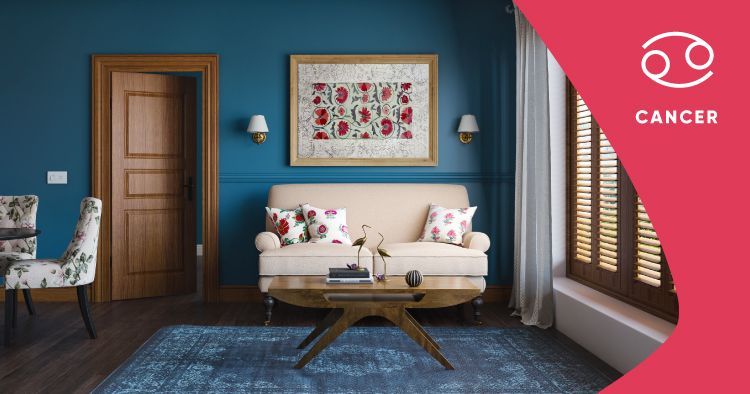 Could there be anything more romantic than being quarantined together? This April, your home transforms into a love temple. There is so much that you want to share and express with your partner and there isn't enough time to do all of it.
Consider placing things in pairs – two identical vases for instance – because this enhances the 'love energy' in the air. Rose quartz, magenta and plum are definitely going to be your power colours. But remember to balance this out with accents of yellow and golden to ensure you're motivated enough to get out of bed and make it to that Zoom meeting the next morning.
Leo (July 23 – August 22)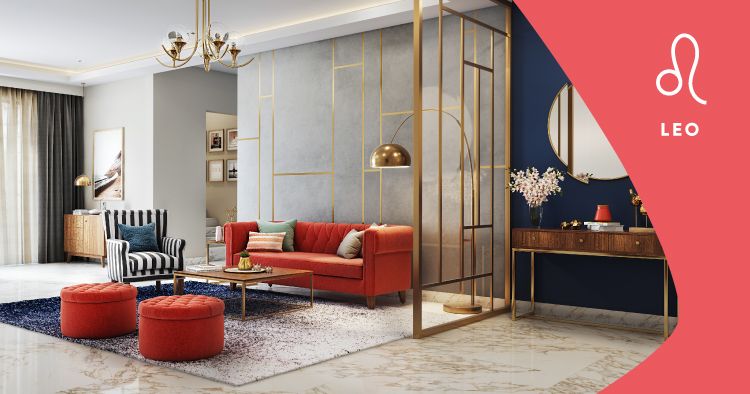 In Marie Kondo's bestseller The Life-changing Magic of Tidying Up, she wrote, "The space in which we live should be for the person we are becoming now, not for the person we were in the past." Your thoughts exactly, Leo. Decluttering is a major theme for you this month and you're spending your time indoors re-assessing your material possessions. But you don't need a motivational speech to decide what you need to let go of!
Release the old attachments. Rewrite the script. Make the best use of the resources you have at the moment. Rearrange them in a way that creates the illusion that you have done up your space. While you're at it, throw in shades of yellow and gold that promise to motivate you to stay on the top of your game.
Virgo (August 23 – September 22)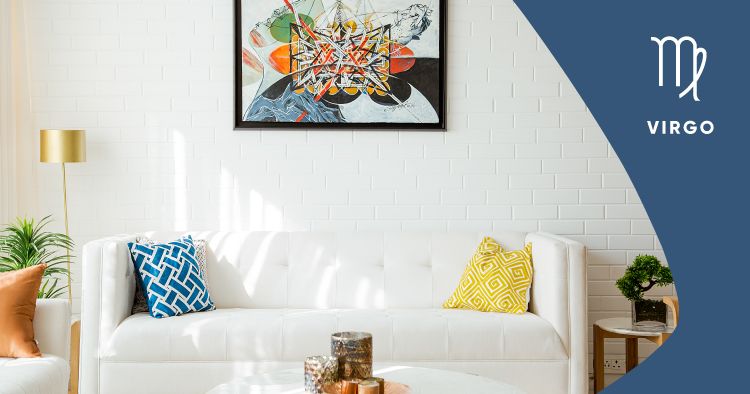 Staying indoors is the easy part. You've never been too much of a social butterfly anyway! But there are all sorts of other emotions to deal with at the moment – failure and disappointment being two of them. Step #1: accept the things you cannot change, Virgo. Remember you have no control over what's going in the multiverse. It's best to adapt and adjust. Spirituality and soulfulness are going to be your power words this April.
So you want to focus on creating a space that facilitates your journey inwards, like a sacred corner free from all kinds of gadgets and other distractions. Keep your self-help books and mindfulness journals close at hand so you can access them. Consider setting up an altar as well. Shades of purple and lavender are known to help access higher levels of consciousness.
Libra (September 23 – October 22)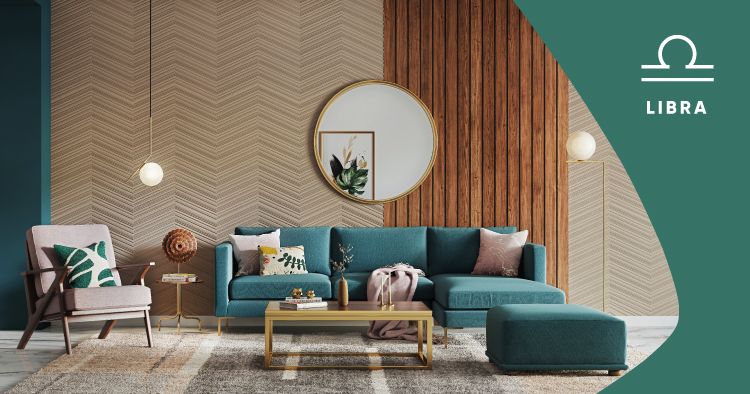 Creation and destruction are two sides of the same coin. In our hearts we know that things must come to an end for a new cycle to begin, but that doesn't make the transition any easier. The good thing is, you've learned to accept the things you cannot change and are working doubly hard to find a sense of balance right now. Grounding and rooting are your power words.
Shades of red that mimic the earth will give you a sense of staying connected with your root chakra. Do you have a yoga mat in the same colour? Now is the perfect time to get down and dirty with it. If you're blessed with a home/kitchen garden, spend time here in order to find your balance.
Scorpio (October 23 – November 21)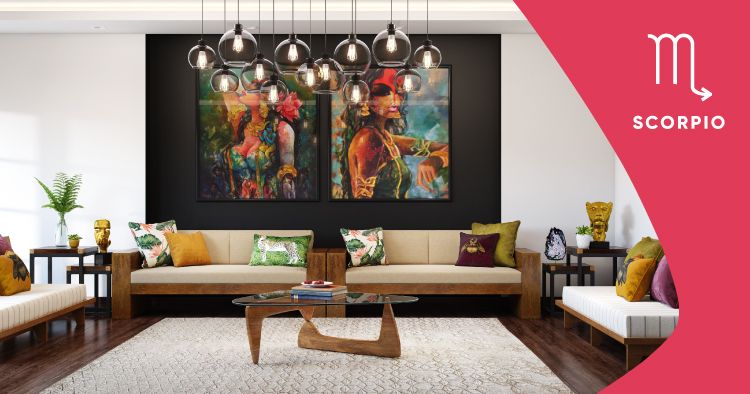 Spirituality and soulfulness come easy to you, Scorpio. You're forever dining with the ascended masters and angels. While this is a good place to be, there is no doubt that you will soon begin to miss human company. What do you do when fear and loneliness get the better of you? Reach out and reconnect. You also want your space to emanate the warmth that you're missing at the moment. Think accents of yellow, orange, and red.
You may not be able to paint the walls or buy new furniture, but you can certainly play around with upholstery, cushions and bed covers. Feeling particularly artsy? Consider splashing the colours on to a blank canvas.
Sagittarius (November 22 – December 21)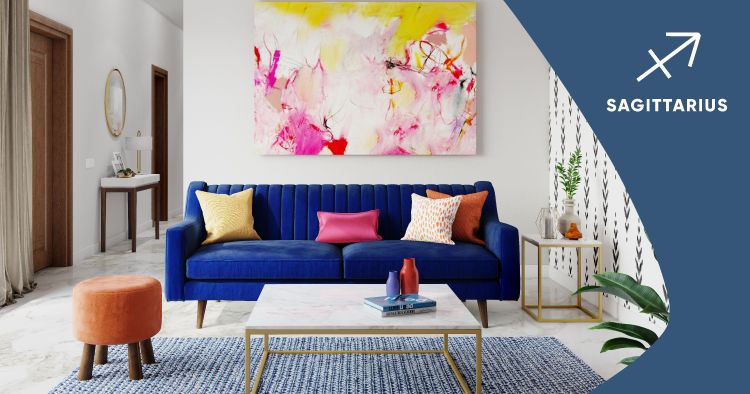 Your partner or your loved ones may be a phone call away but that doesn't replace their physical presence. Things could get lonely around the Sagittarius headquarters. It will be easy for your mind to wander off into dark places. Breathe. Stay centred. The more you focus on meditation and mindfulness, the better you will be able to rise above the drama.
Like your Scorpion soul tribe, you will need to create your own warmth and sunshine. Play around with shades of yellow, orange, and red. Be sure to balance them out with neutrals though! You know what they say? Too much of anything is a bad thing.
Capricorn (December 22 – January 19)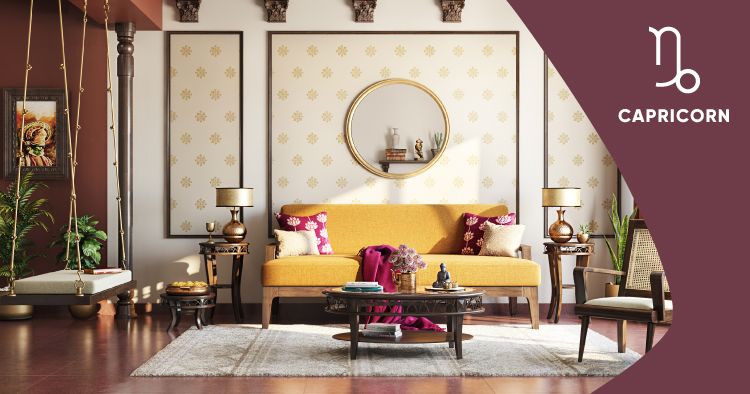 While the rest of the world may be losing its marbles, you're thoroughly enjoying your time away from the matrix. This is a wonderful opportunity for you to care for yourself and your home. You're not only playing around with existing elements but also taking on upcycling projects, making art, and experiencing your own slice of paradise.
Connecting with the element of earth is going to be a major theme this month. Accessing a potter's wheel may be a far-fetched idea, but there's no reason you can't get your hands dirty while tending to your garden. Love the smells of herbs and spices around you? Consider kitchen magick.
Aquarius (January 20 – February 18)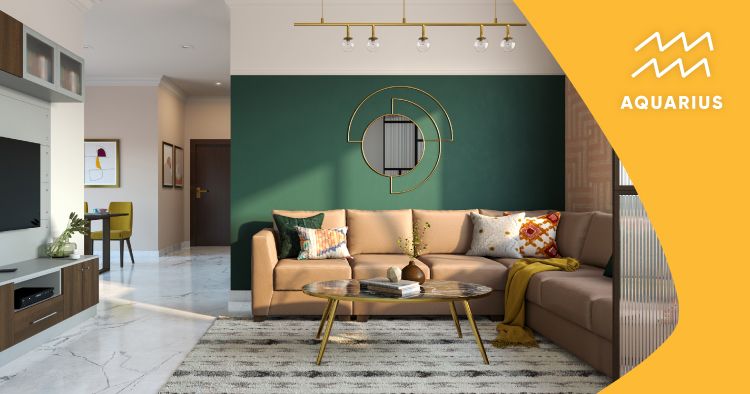 You may or may not have been able to deal with this period of self-isolation in a healthy manner had this taken place a few years ago. But your soul has been preparing for this and you're determined to make the most of your circumstances. Think of these 21-days as your own personal Vipassana, a chance to look within and evolve.
Consider transforming your space into a soulful retreat that facilitates this journey. Bring out the candles, the crystals, the mandala art and the Buddha statues. How about a neutral colour palette with a few splashes of colours?
Pisces (February 19 – March 20)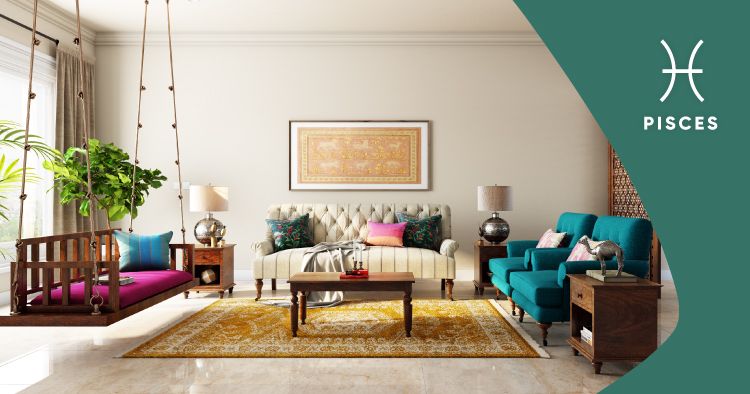 Looking inwards is never easy. There are unprocessed emotions to deal with and fears to confront. Given your circumstances, it will be easy to drown out the noise. But denial is never the best way forward. Maintaining a clean and organised space is your first priority.
Be sure to add elements of purple and lavender that are known to be balancing and harmonising qualities. Now that you have your Zen space figured, let's think about how to care for your physical body. Consider a home gym as well or a yoga corner that facilitates movement and activates the flow of your feel-good hormones. This way, you'll be looking *and* feeling good! Sounds like a win-win, Pisces.
---
Meet Zohra, a.k.a., Woodstock Witch!

She is a practicing witch, medium, tarot reader, and cat mom. As a Libra woman who spends a lot of time indoors, she likes her space to reflect her eclectic taste, love for all things esoteric, and penchant for travel.
---
Let us know if you enjoyed your reading! Write to editor@livspace.com.