If there is one thing that binds us all together, it is the dream of owning our own home. Every person waits with bated breath for the day when they can buy their own home and design it according to their dreams and vision. Is buying and designing a new home an easy task? There are so many things to look into that a small error can lead to things going awfully wrong! So, we decided to get in touch with Rithu, a Livspace Homeowner, to know her journey of getting her new interior house design done by Livspace as well as tips for new homeowners.
"When we spoke to Livspace, they introduced us to the designer and it was a perfect match!" says Rithu, the homeowner of a grand 7BHK at Rustomjee Seasons, Bandra, Mumbai. Her needs were clear — her 2,500 sq. ft. 7BHK had to be luxurious and minimal, customised and functional, and completed and delivered in three months! Seemed like a tall task! But Livspace designer Nishi Jain was up to the challenge! Take the video tour of Rithu's luxurious home in Mumbai.
Livspace: What was your vision with regards to the final look and feel of your home?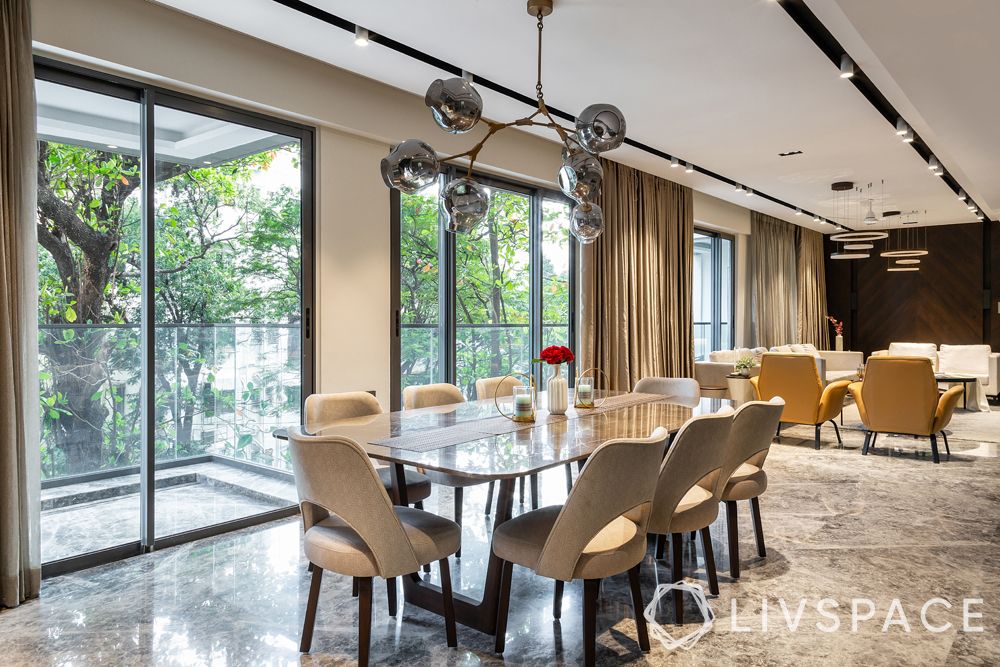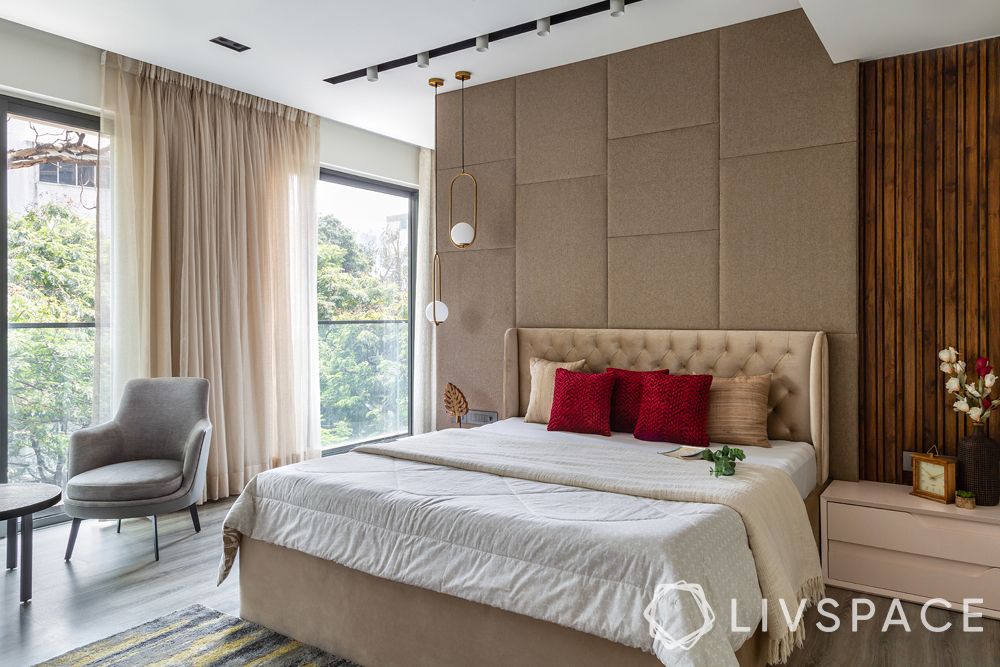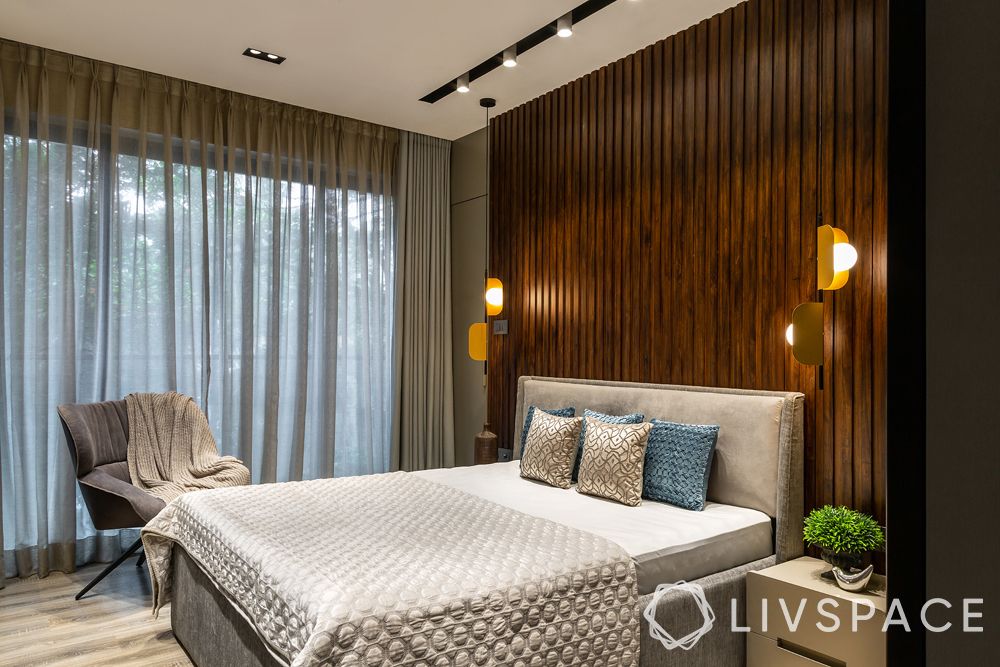 Rithu: I wanted a modern interior house design that was glamorous, functional and had a homely vibe. The entire look had to be minimal and elegant to suit the millennial tastes of my sons. "A house is made of bricks but a home is made of stories", says Rithu. So, I wanted every room to reflect our personalities and stories. Be it the hotel-like glamour of my elder son Gaurav's room or the minimal, industrial elegance of Roshan, my younger one's room, every corner had to be customised.
A lush stretch of greenery surrounded the entire house. It was my wish to somehow get that greenery to reflect into my home. Coupled with oodles of natural light and strategically placed artificial light, my home had to be fresh, bright and airy.
Livspace: How did you find Livspace designer Nishi Jain? How was it like working with her?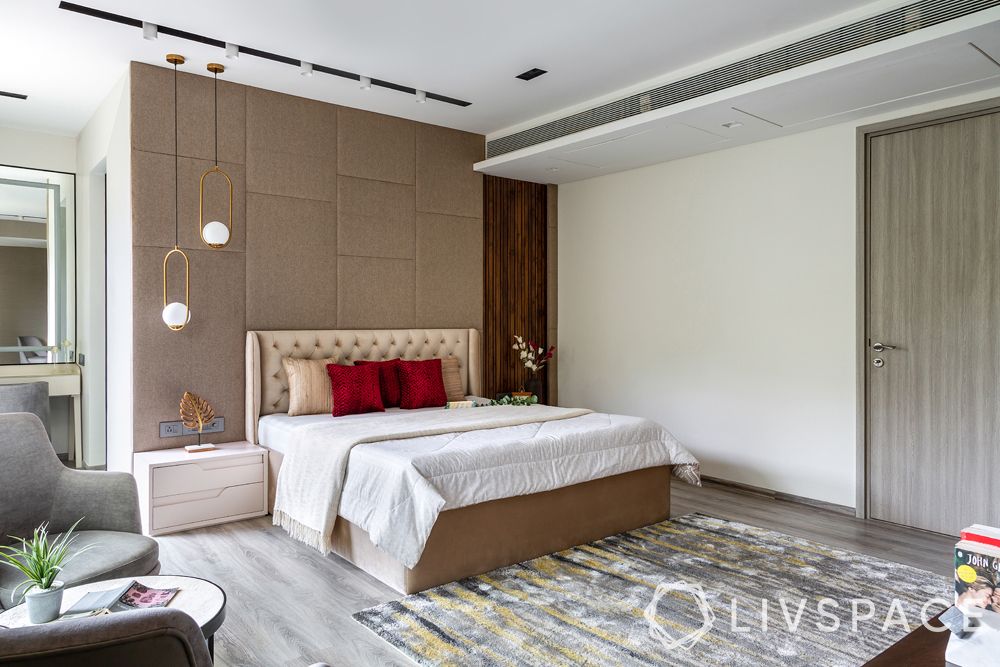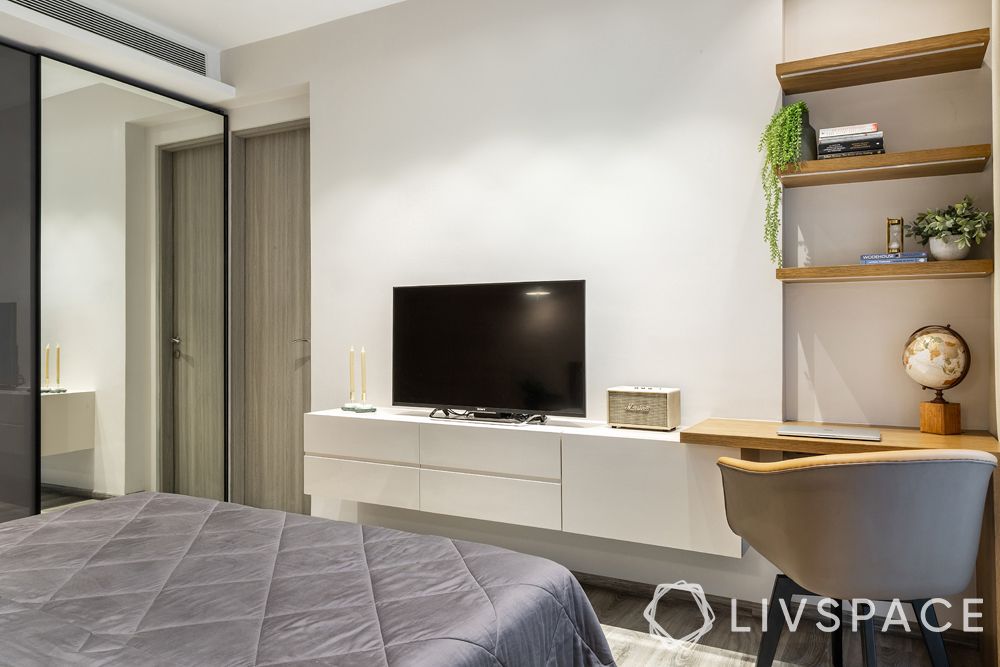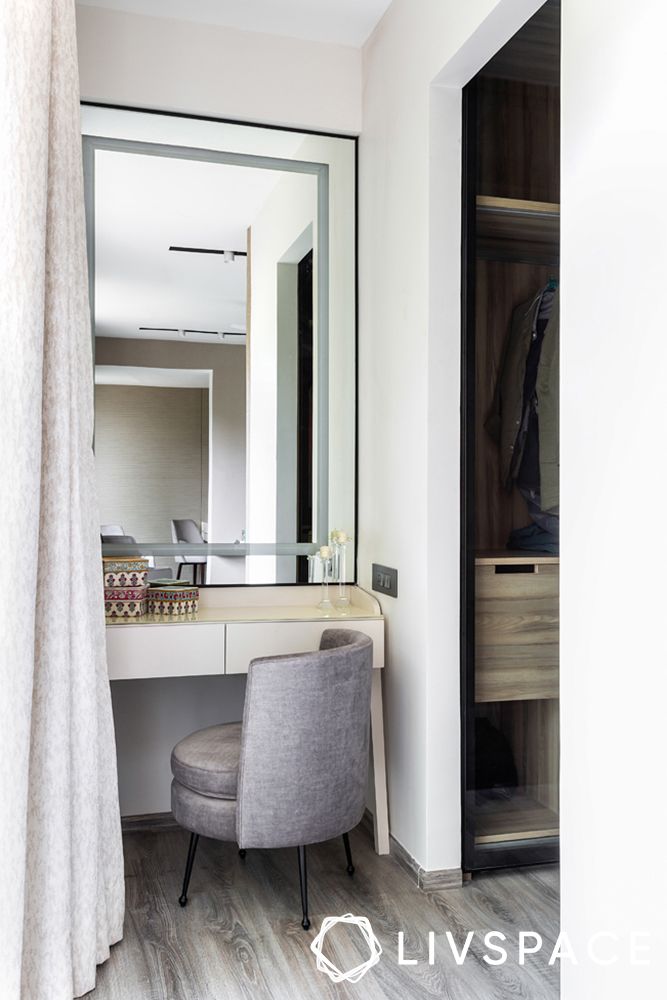 Rithu: Yes, it was great working with Nishi! As I said earlier, it was like a perfect fit! She holistically understood our needs, vision and requirements. The entire design process was smooth and seamless. Her expertise was beneficial in helping us make decisions. For instance, my husband and I were at loggerheads regarding the lighting in the living area. Nishi helped us finalise on the lights, which plays a crucial role in the stunning look of the living room.

Livspace: What difficulties did you face while getting your home designed?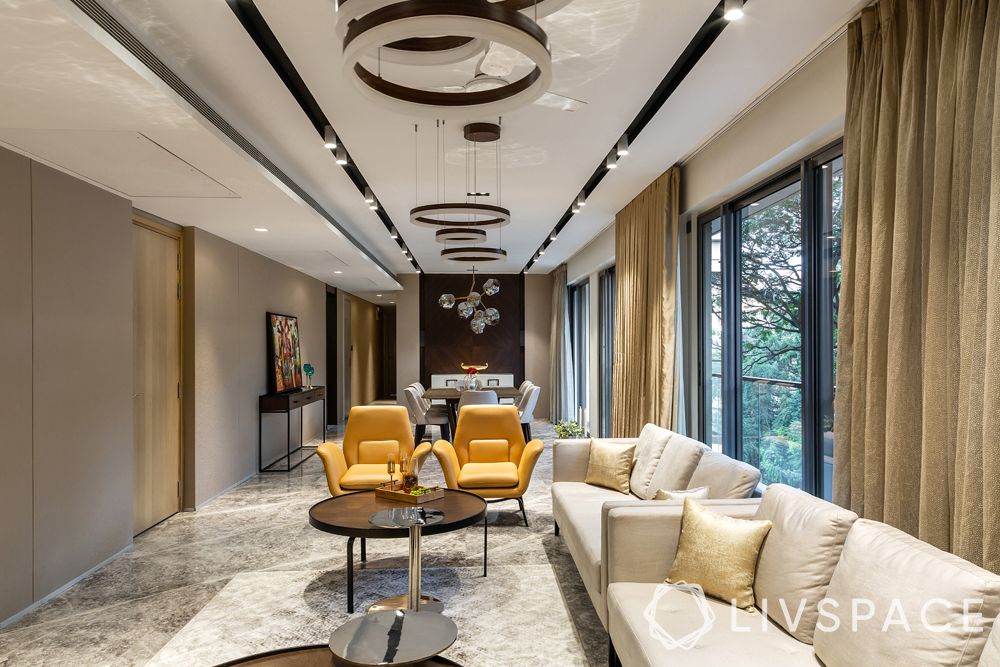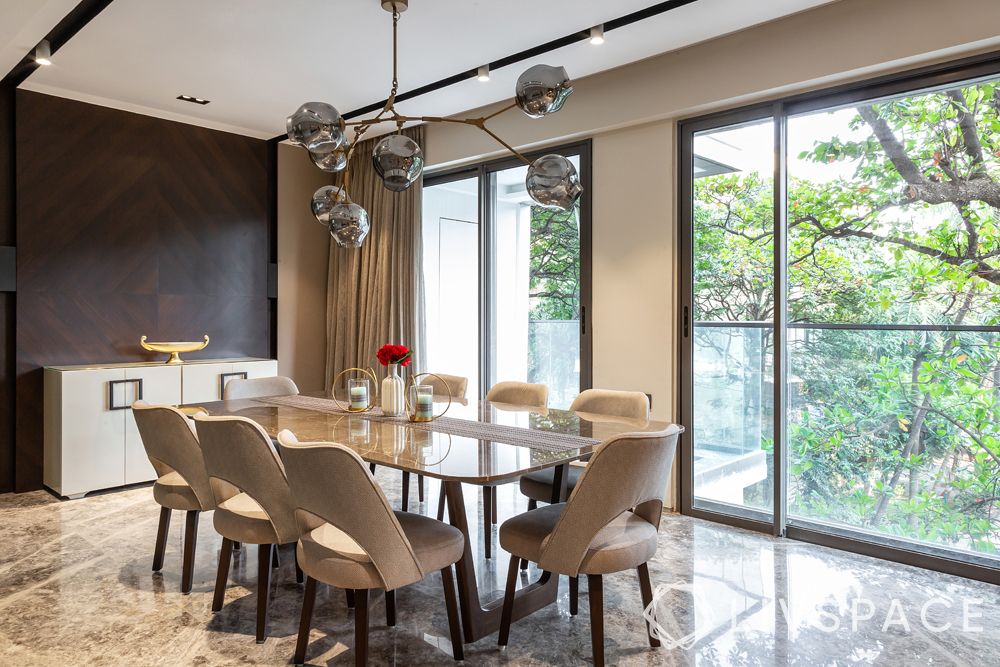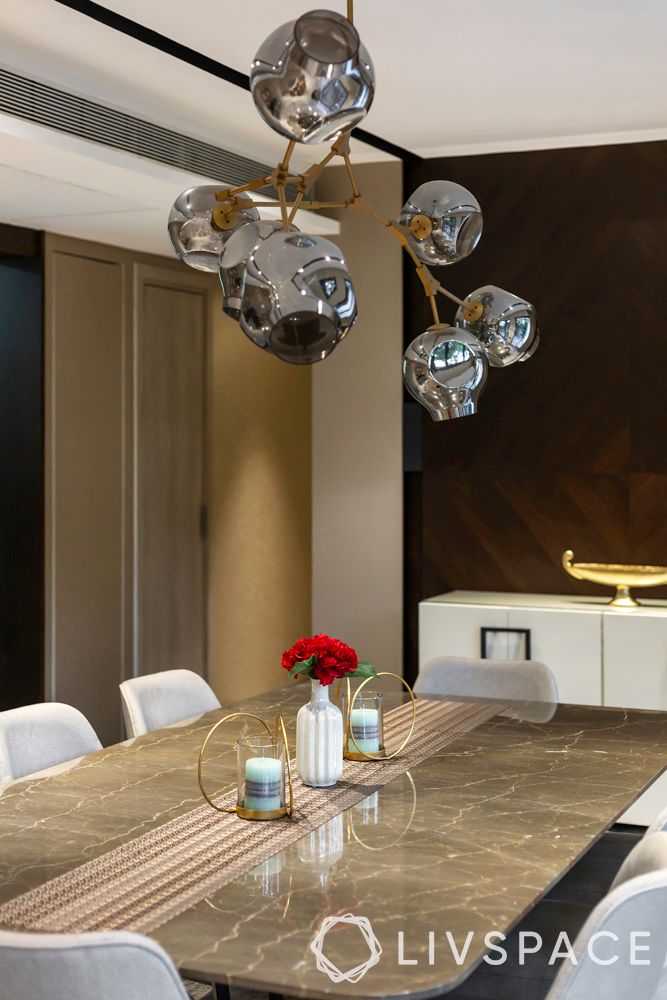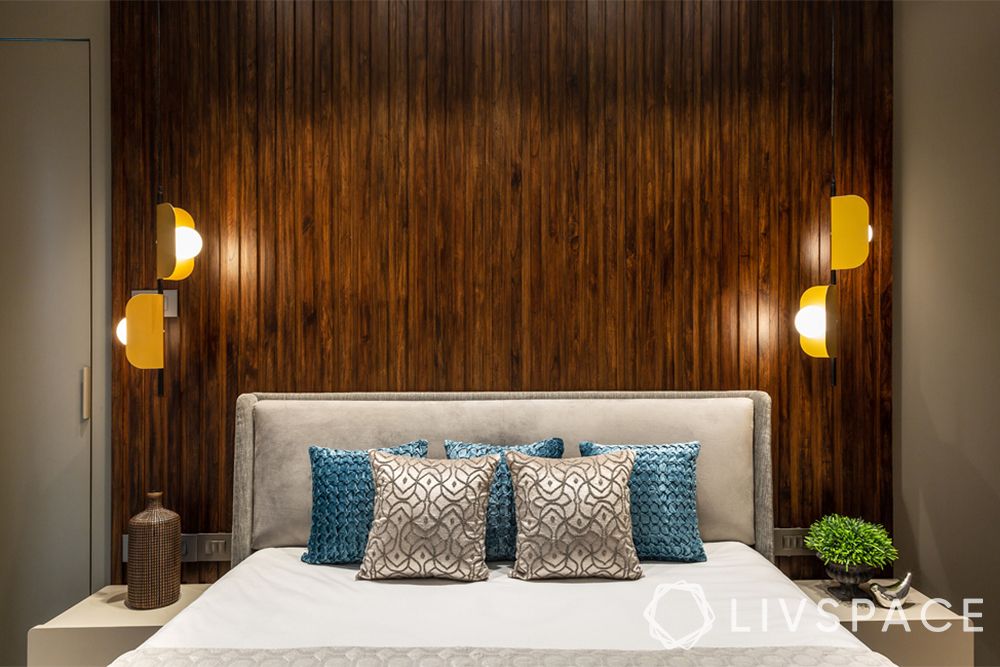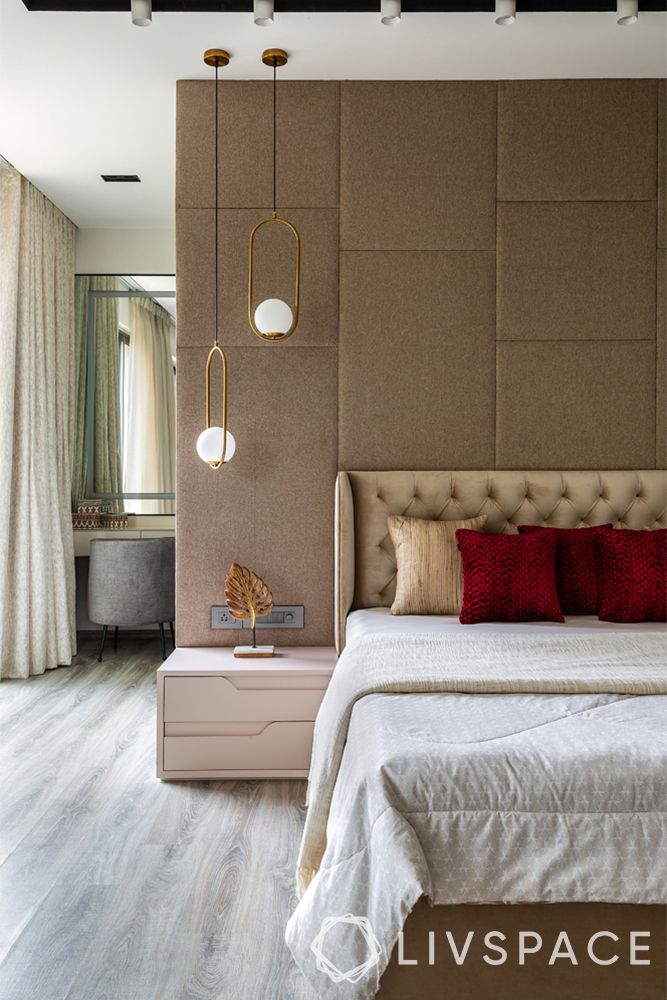 Rithu: The primary difficulty I faced was in finding designs and furnishings that resonated with me. Before Nishi was assigned to this project, I had visited the Livspace Experience Centre. The designs there and in the catalogue did not fit in with what I had in mind. And the stuff I liked was way out of my budget! Moreover, I had a time limit — my interior house design had to be completed in three months at any cost!
But once Nishi stepped in, things started moving smoothly. Customised designs from Livspace were the best choice for my interior house design. After the design work started, the only problems I faced was in choosing and finalising. Apart from the difference in choice about the living room lighting, we also were unsure about the high-end wallpapers, furnishings and dining table. But with Nishi's help, I got the interiors that I had only ever dreamt about, within my budget!
Livspace: You mentioned that you wanted your interior house design to be completely customised? Why is that?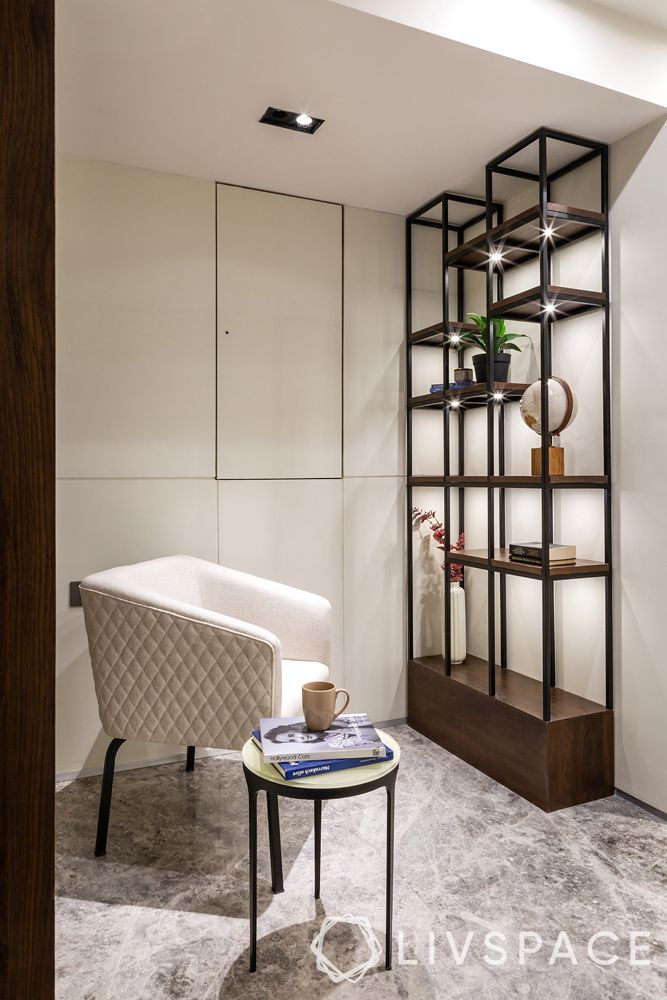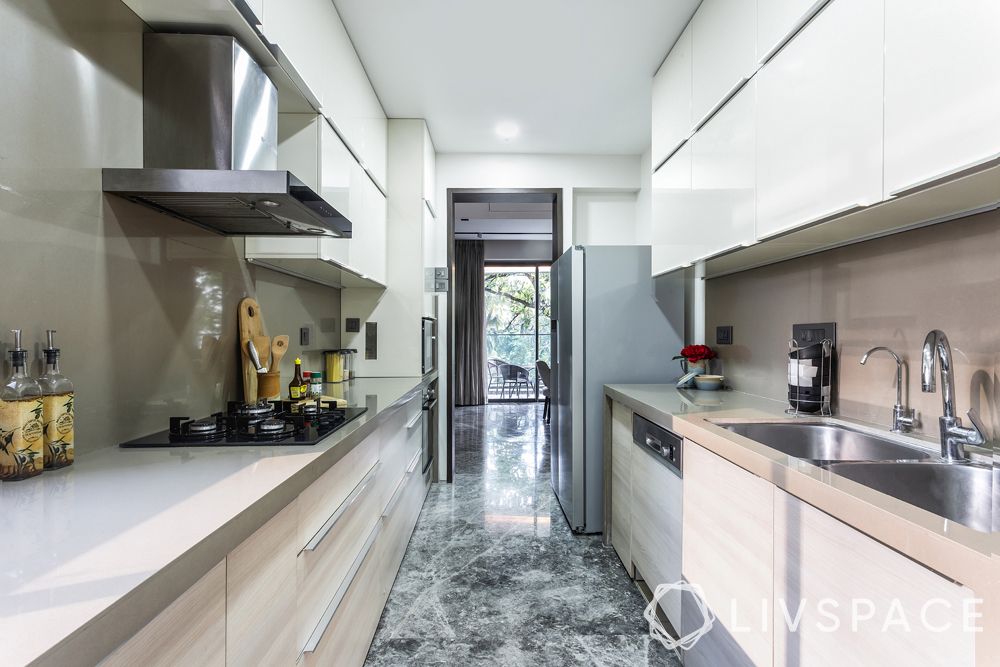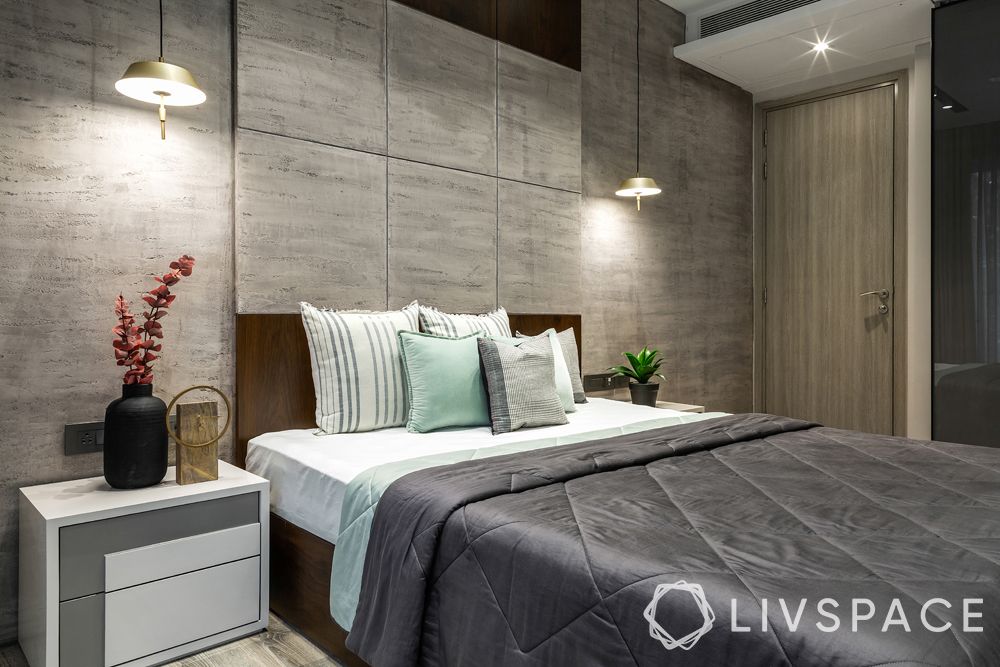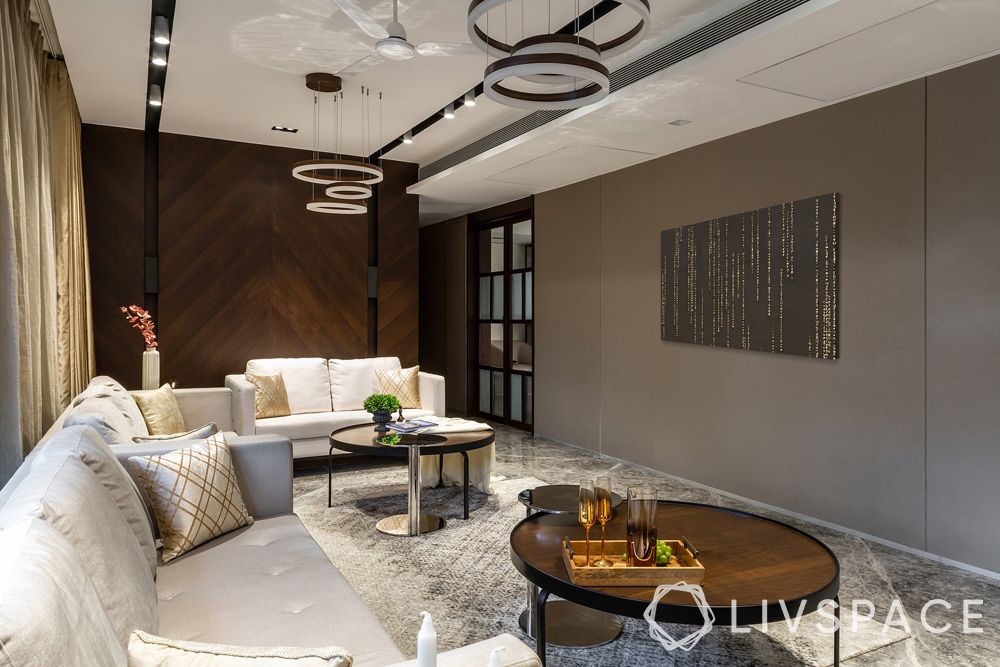 Rithu: We are a family of four people and our home had to be a reflection of all our personalities. For instance, my elder son wanted his bedroom to be reminiscent of a swanky hotel suite. On the other hand, my younger one loves grey and wanted that to reflect in his room. My husband and I had our hearts set on interiors that were high-end yet minimal and functional. To accommodate all these needs, we needed to get a customised interior design.
Livspace: Where were you staying during the interior work?
Rithu: At a rented apartment nearby. That is why there was a rush for me to move in. Livspace finishing our entire home in three months, right before our possession date, was a Godsent!
Livspace: Now that the interiors are done, what are the things that you love about your home?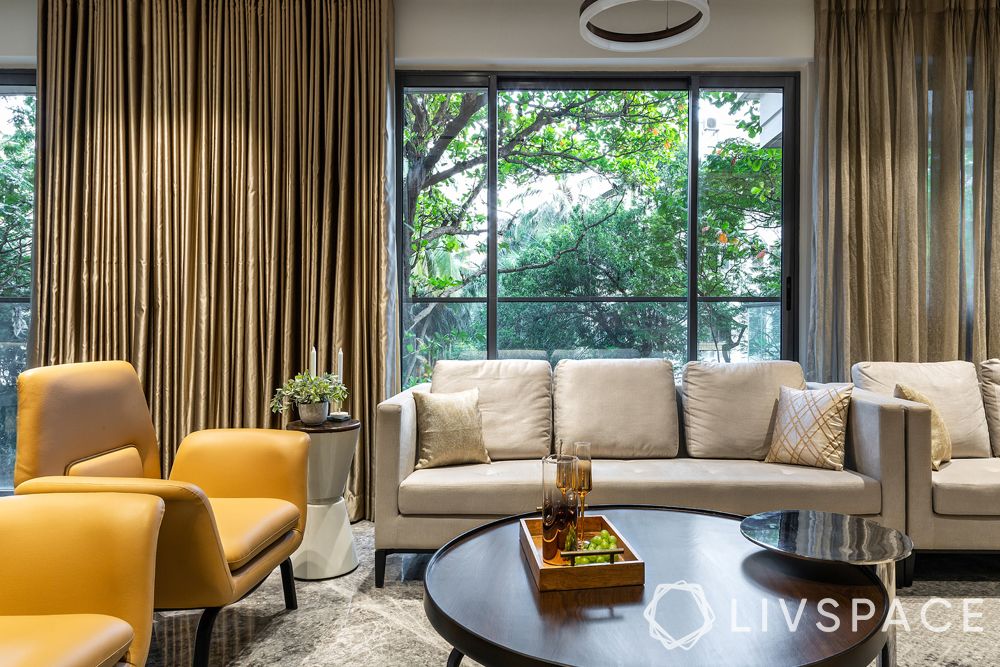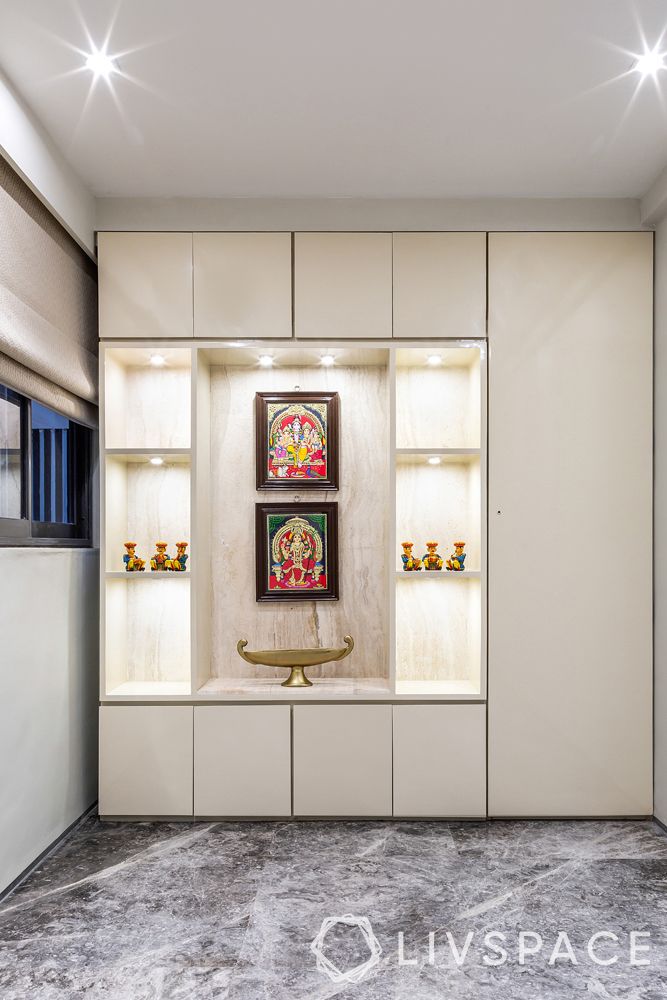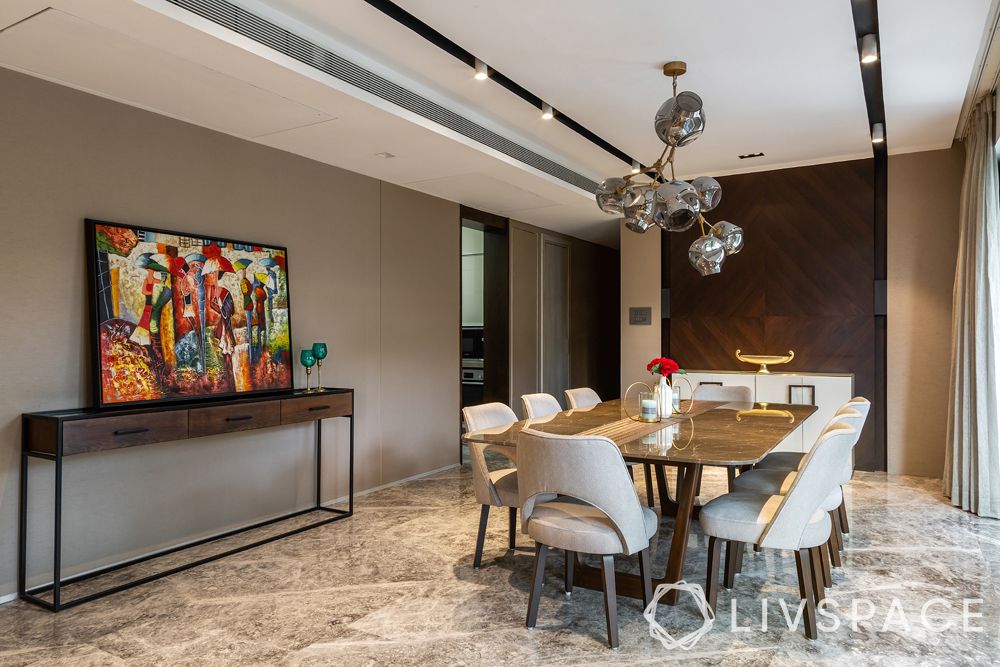 Rithu: I love the entire plush look of my home! I was clear that I wanted luxurious interiors without going over the top. Every aspect of my home had to be modern, minimal and functional — and Nishi delivered! But the real showstoppers of my interior house design are the abundant natural light flowing in and the customised lighting fixtures!
Livspace: What was the best part of working with Livspace?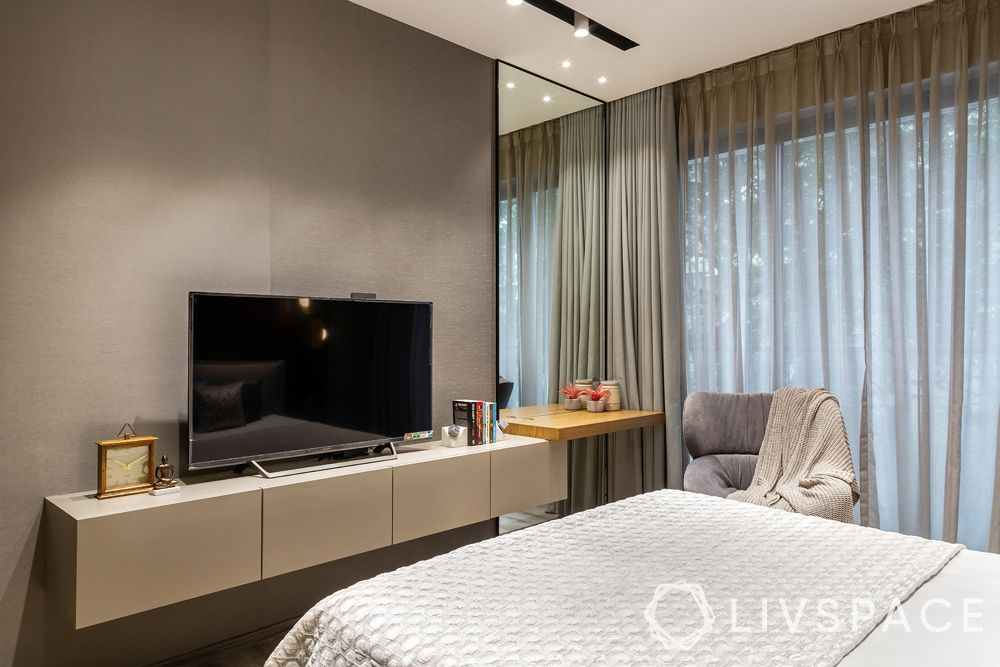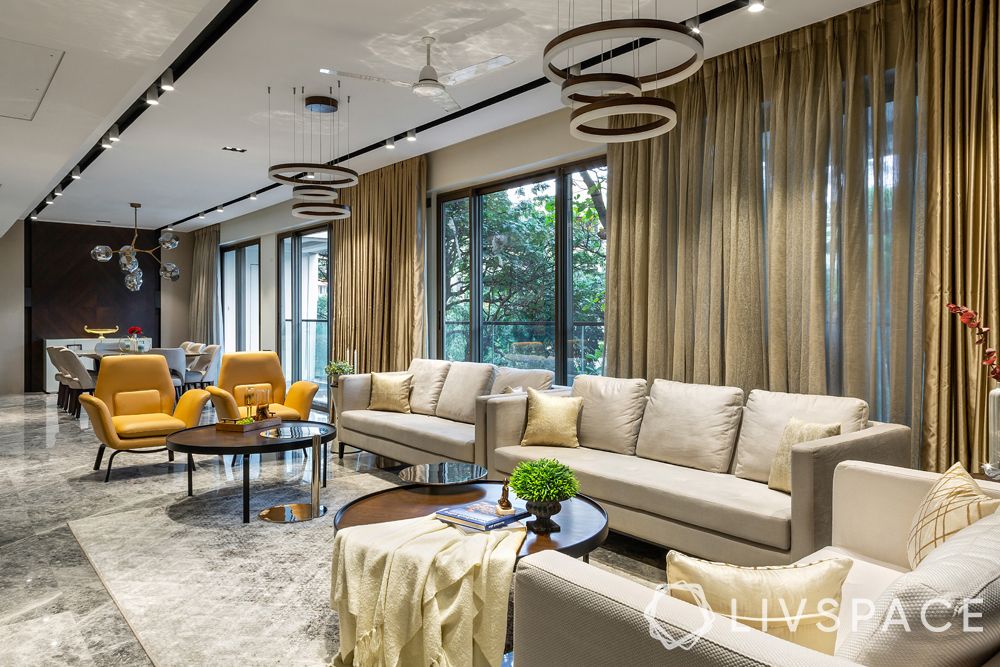 Rithu: The way Livspace kept following up. From the time I stepped into the experience centre right till the end of the design process, there was someone following up with me every week. This played a significant role in ensuring that I got my dream interiors on time.
Livspace: Any tips for new homeowners?
Rithu: You MUST do your own research! Your designer can only help you if you know what you want! So do your research, check websites, save Pinterest images and then begin your interiors.
Check out Rithu's splendid interior house design here.
We love hearing from you! Write to us with your comments and suggestions at editor@livspace.com