On balmy evenings, nothing feels nicer than to stretch out in the garden with a refreshing drink and good company. However, a poorly lit or unlit garden remains an inaccessible space at night. Remedy this by choosing from these garden lights to take your garden from basic to luxe.
Garden Lights #1: Bollard Lights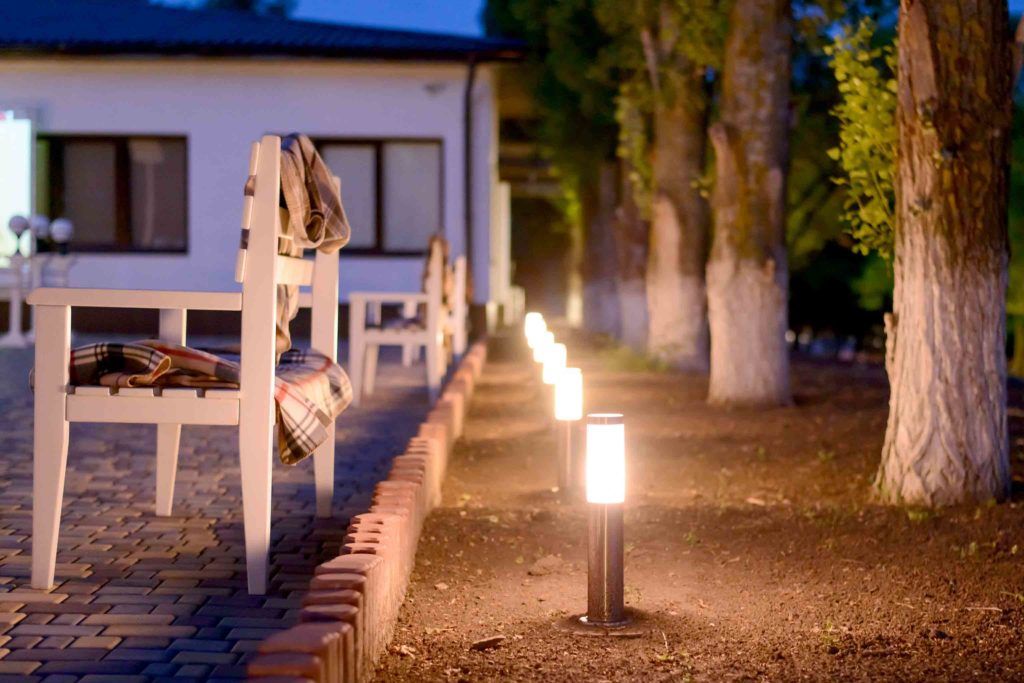 Bollard lights are short vertical light posts that are sturdy. While most bollard lights are structured similarly, the difference lies in how they cast their light. Some provide 360º lighting while others illuminate a fixed area. They're easy to install and can also be brought in to pre-existing spaces. Bollard lights are mostly used along driveways and in larger garden areas. However, this means that smaller areas or terrace gardens will have to use alternative lighting setups.
Garden Lights #2: Spotlights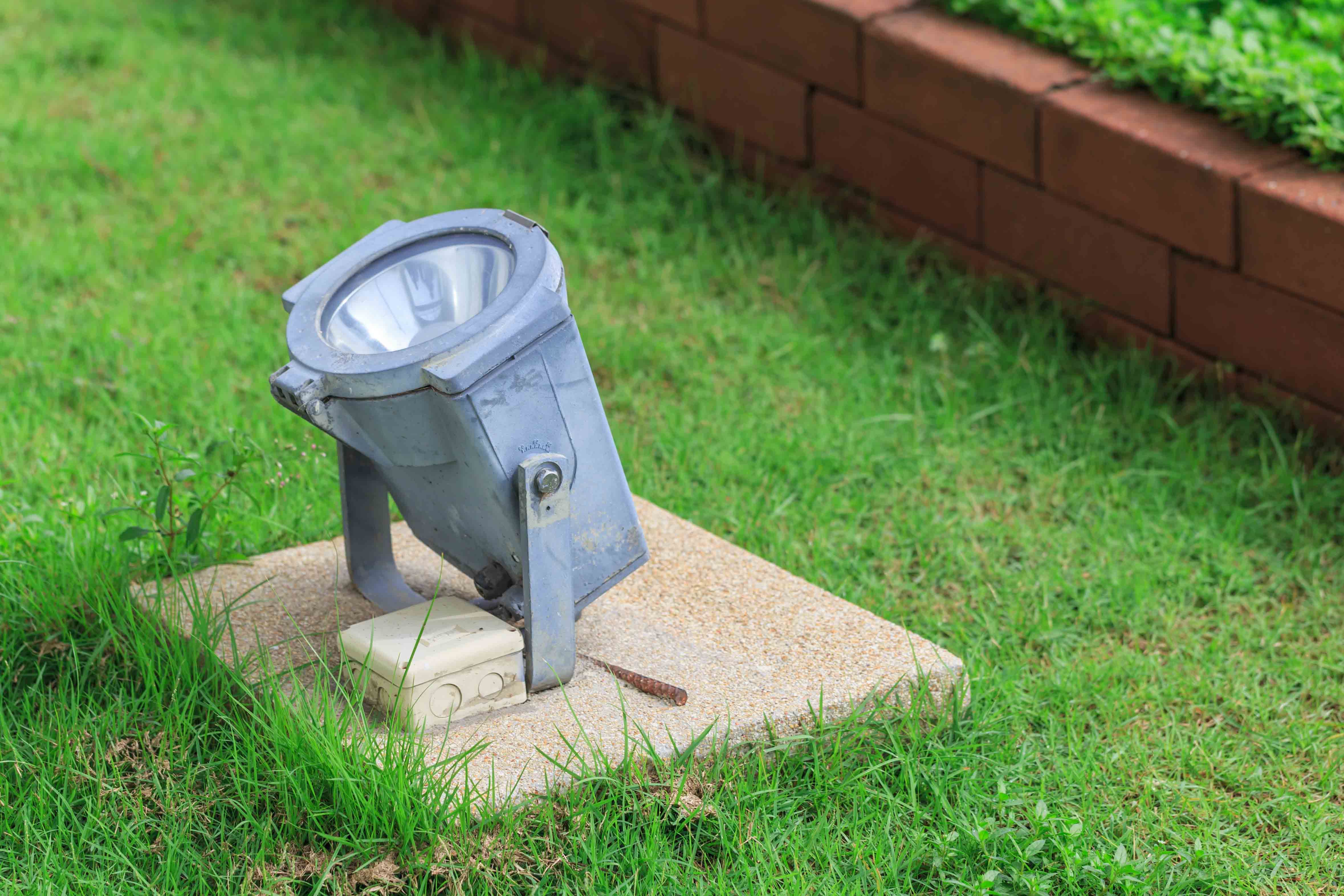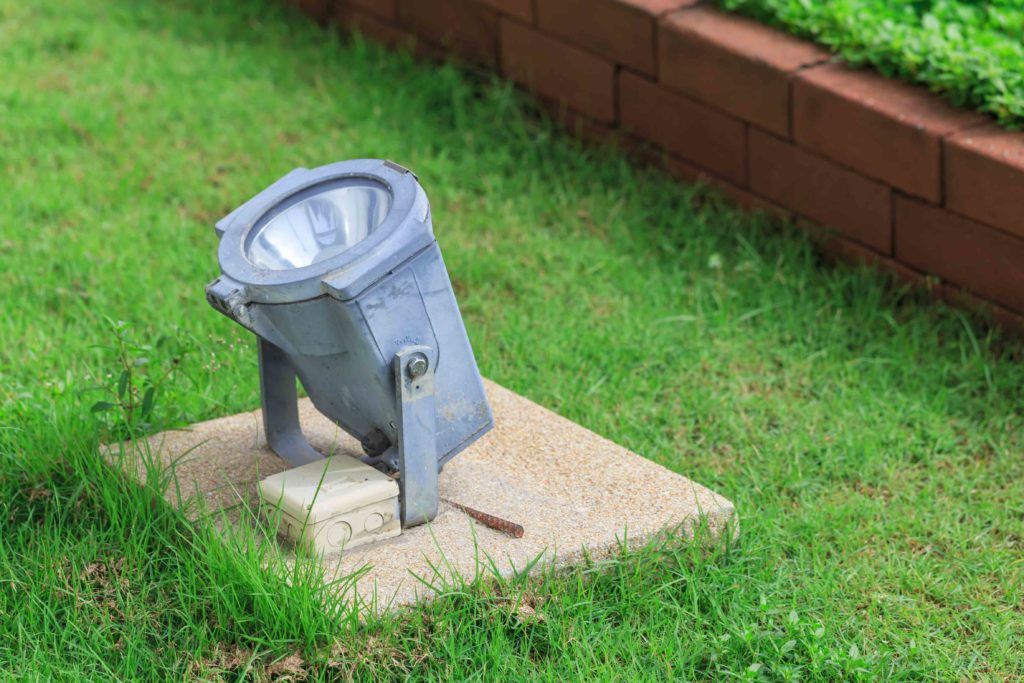 Spotlights cast a narrow beam and create drama. They vary in the intensity and tone of light they provide. Those connected to main power sources last longer but are disadvantageous as they can ramp up a hefty electricity bill. For smaller spaces or occasional use, use solar-powered or battery-backed lights. Most spotlights are submersible and can be used to highlight waterfalls, fountains, or other outdoor water features.
Garden Lights #3: String Lights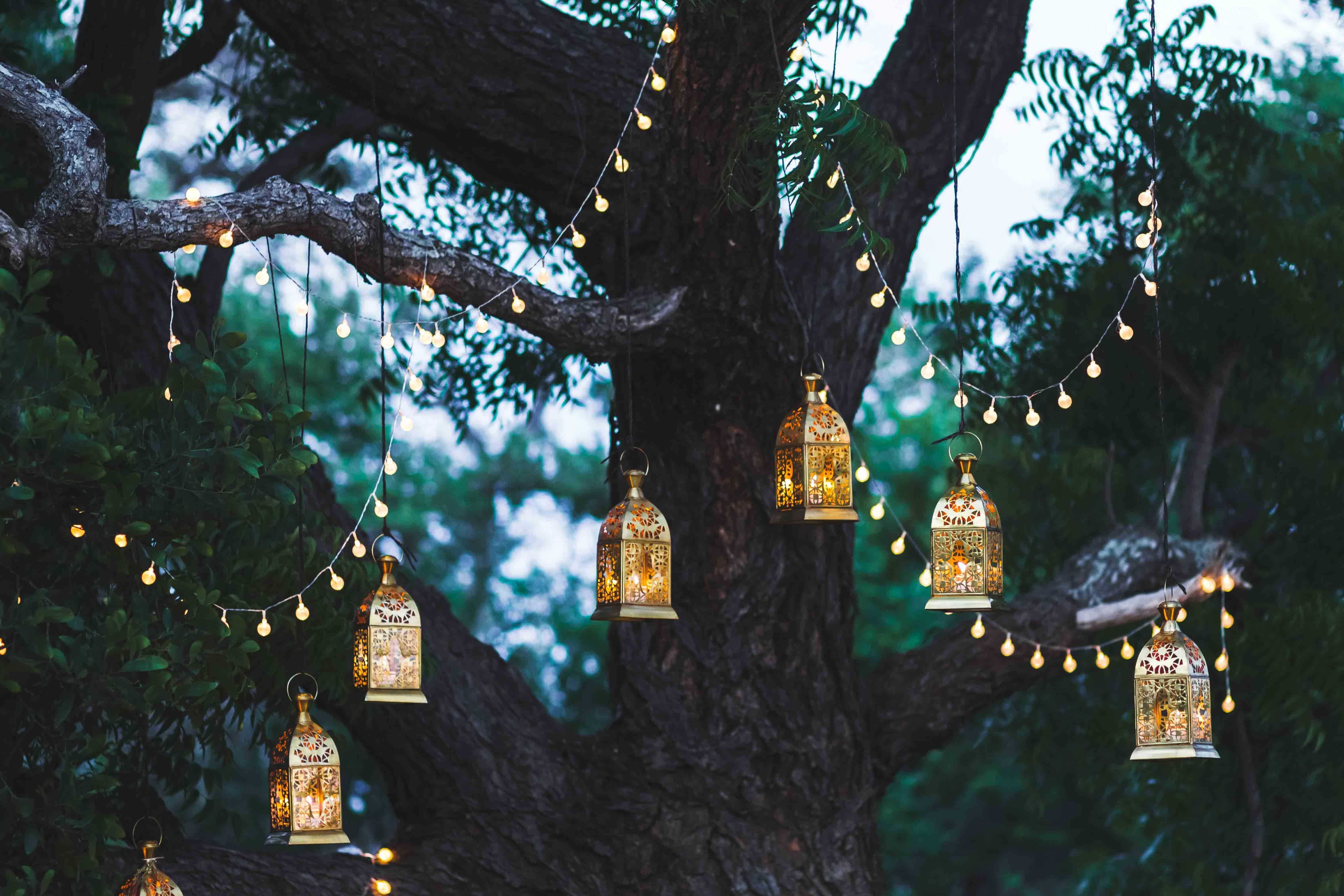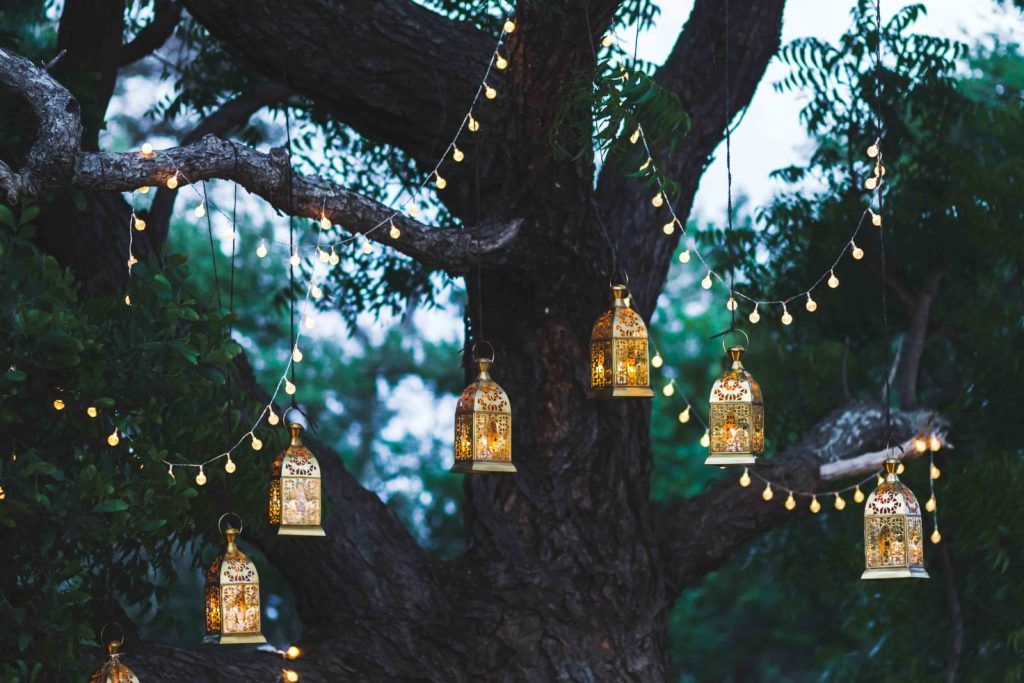 String lights have long been preferred kitschy lighting for the indoors and the outdoors. Simple to set up and easy to source, string lights are mainly decorative lighting that can set a peaceful atmosphere in garden seating arrangements and decks. String lights come in various colours and bulb sizes to match their intended use. While smaller bulbs are cheaper, they can look tacky when poorly-used and tend to have thin wiring that's prone to breakage. For garden lights, larger bulbs with warm-toned light are preferable.
Garden Lights #4: In-ground Lights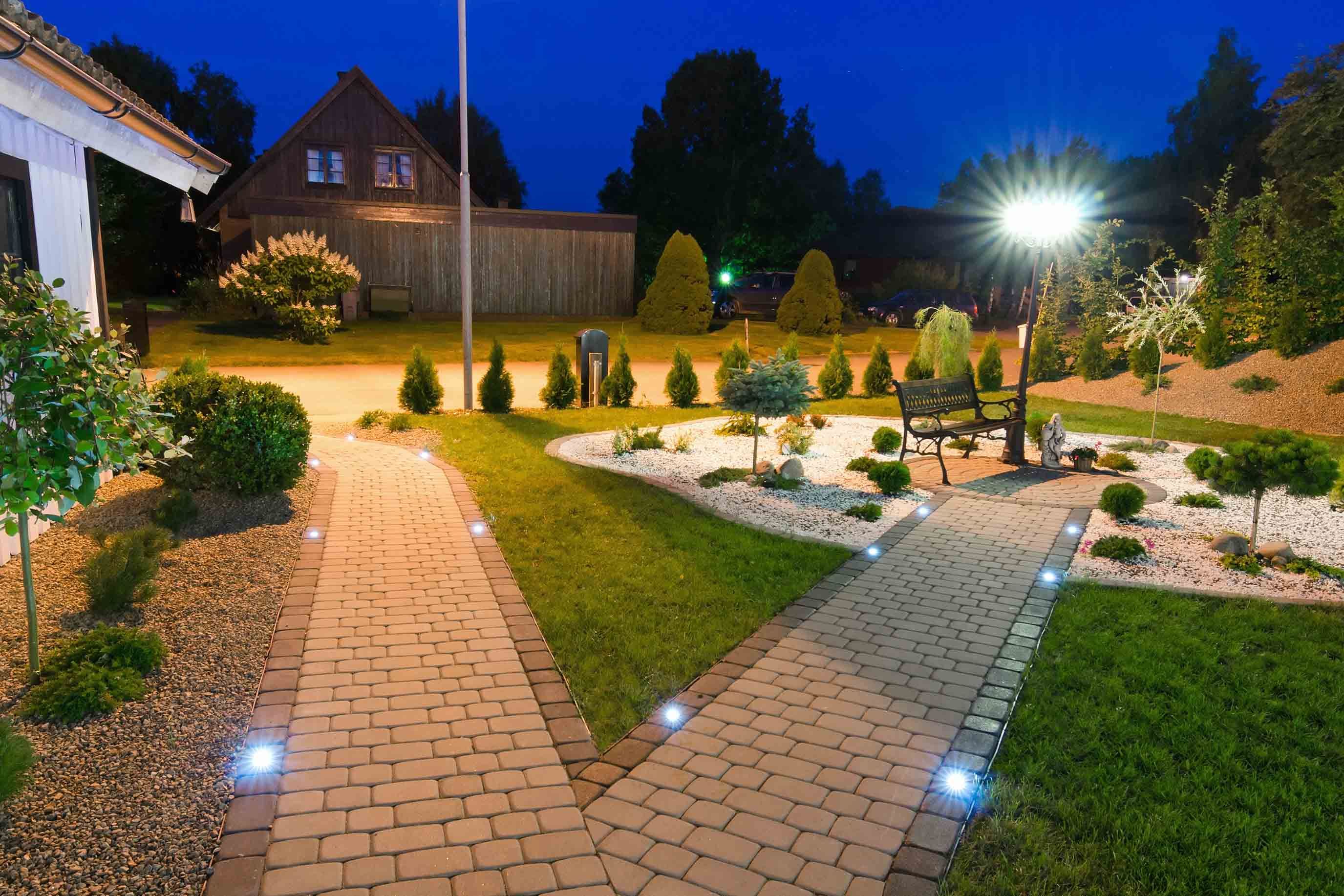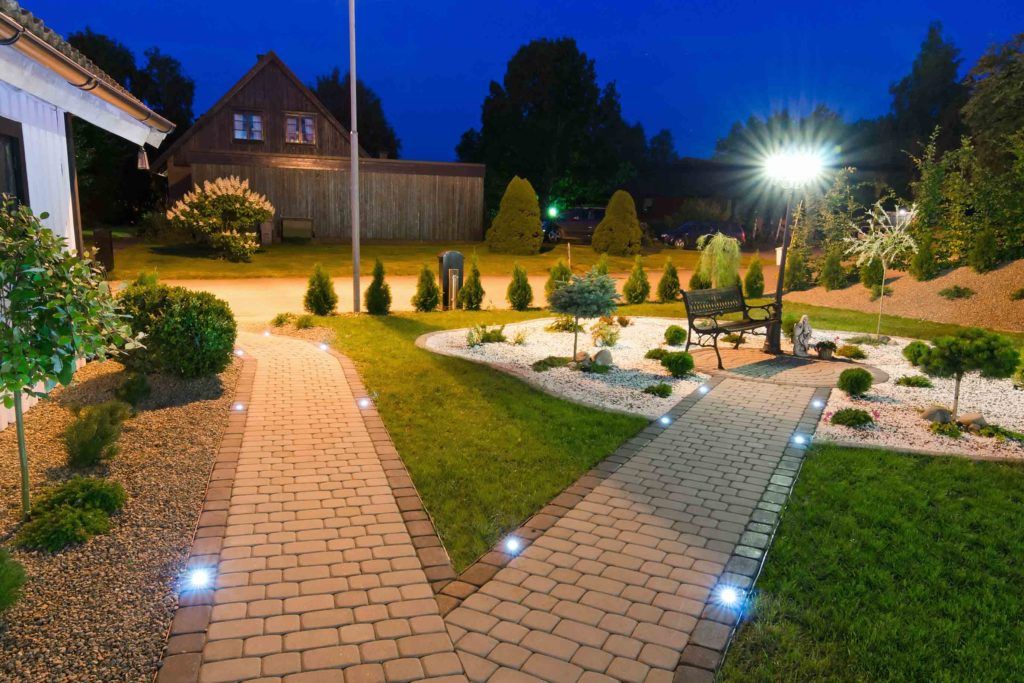 Used to light up paved walkways or brick paths in a garden, in-ground lights are a good stand-in for bollard lights in smaller spaces. They're a sequence of smaller spotlights that are embedded in the ground and are mainly used to illuminate the way or demarcate a boundary. However, these lights don't cast much light to help you see, as the beam travels upwards. Additionally, they need to be taken into account in the nascent steps of planning a garden, as installing them later may involve digging up existing paths.
Garden Lights #5: Spike Lights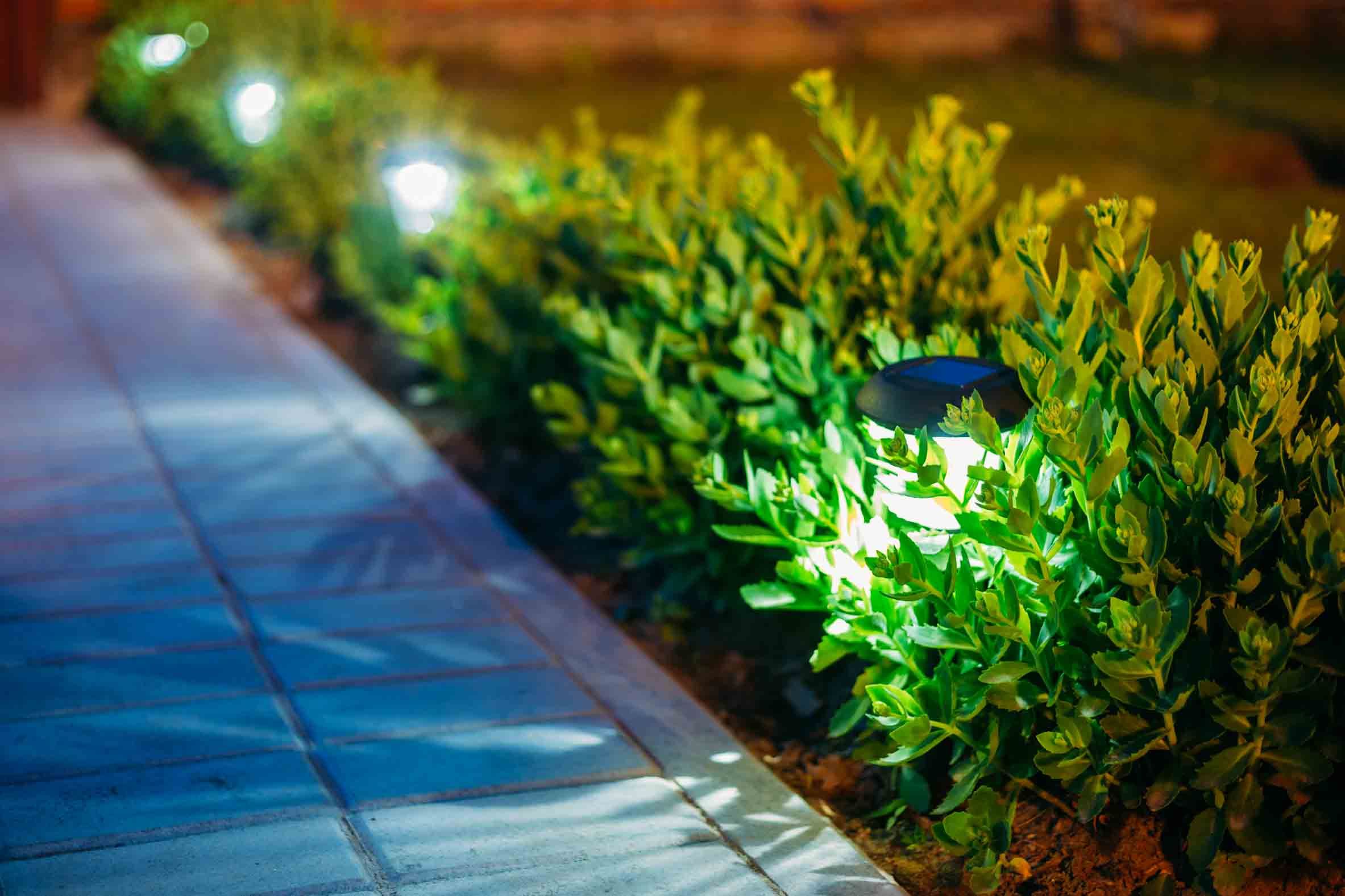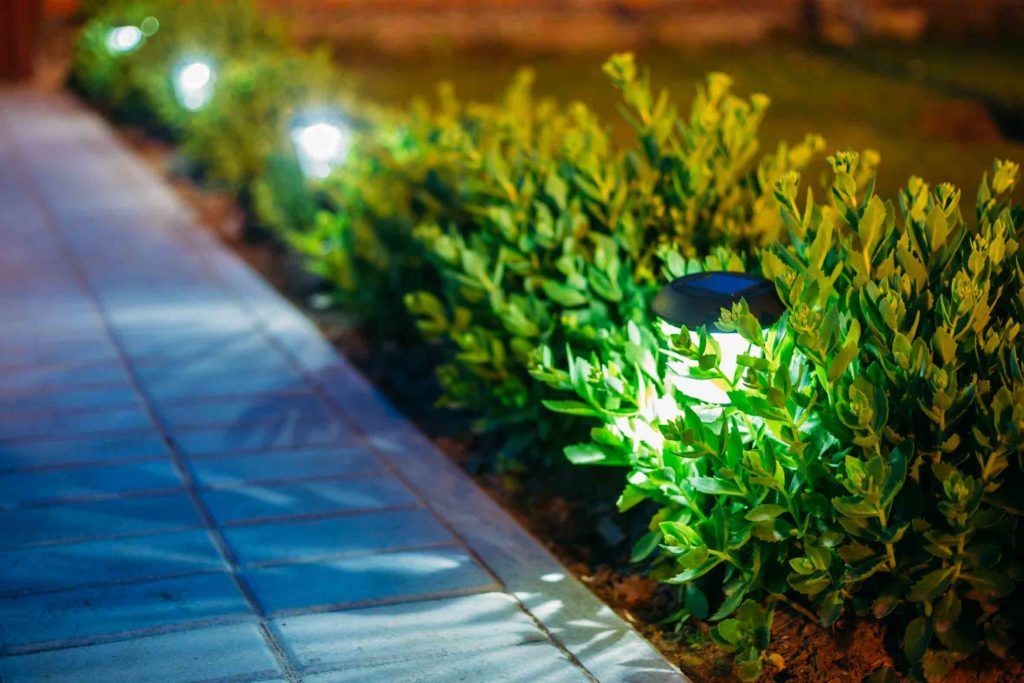 Spike lights are perfect for gardens that benefit from flexible outdoor decorative lights as they can be moved around, removed and replaced depending on weather, seasons or even plant growth. They're mostly energy-efficient due to the use of solar energy and LED bulbs- this also means you can change the tone of light cast, whether warm or cool. However, dependency on battery or solar power could reduce the intensity of light, making spike lights more of a decorative additional than a visual aid.
Garden Lights #6: Wall Light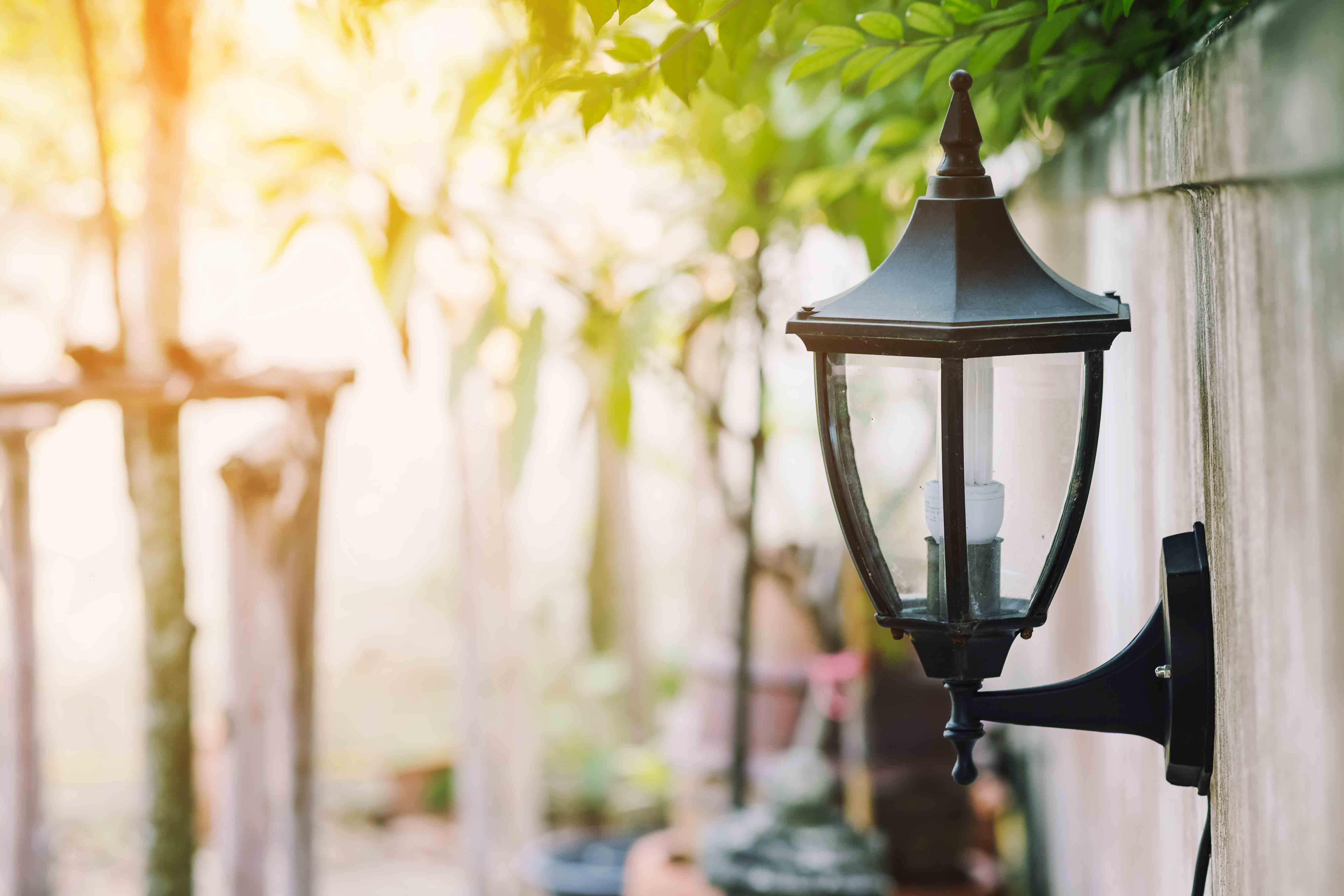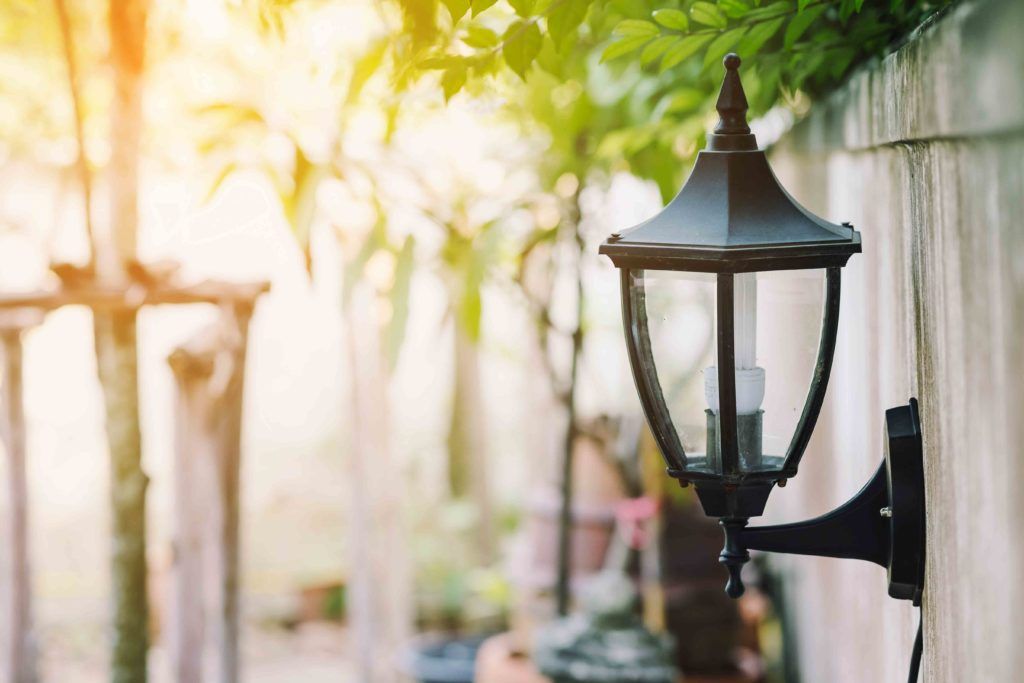 Wall lights are a type of lights that are affixed to the wall without any visible base on the ground. These lights are functional in bigger gardens where perimeters or boundaries need to be highlighted. They're also ideal for last-minute lighting decisions as they're easier to install and get working. However, connecting the wall light to an electrical box through invisible or neatly-placed wires is an additional effort.
Garden Lights #7: Hazard LED Lights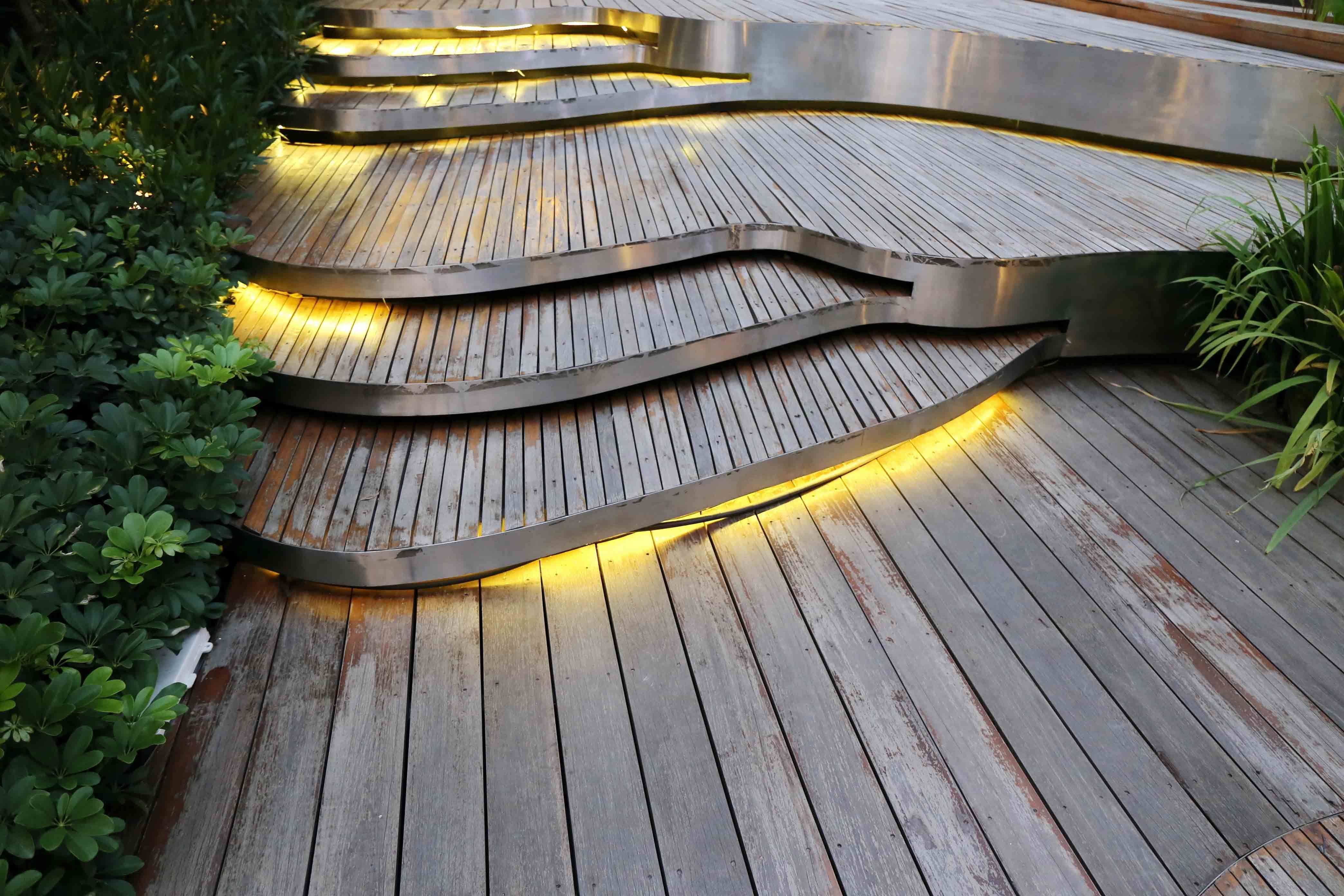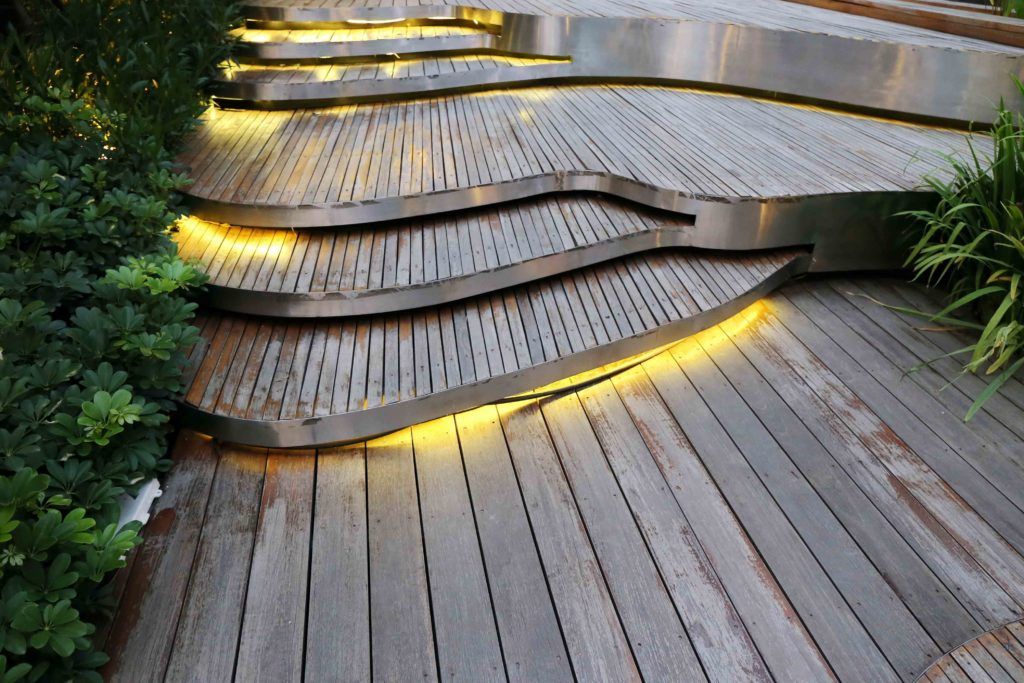 Floor LED strips are ideal for stairs, patios and decks in a garden. They act as hazard lights as they illuminate steps from underneath, but also perform double duty as ambient lighting. Floor LED strips are more popular in landscaped gardens and big spaces with steps, walkways or garden slopes.
Good lights perform a variety of functions, from lighting the way to setting the mood. Choose wisely, to transform any outdoor landscape instantly!
Also, take a look at this: Smart LED Lights for a Smarter Home.
Send in your comments and suggestions.