If you are looking for new ways to decorate your living room, consider a POP design for hall (Plaster of Paris). From wall accents and back panels, to false ceilings, POP designs lend themselves to versatile uses that elevate the ambience of your living room. Here are five ways to use POP in the hall to make that great first impression with guests.
POP Design For Hall #1: POP Grooving for Walls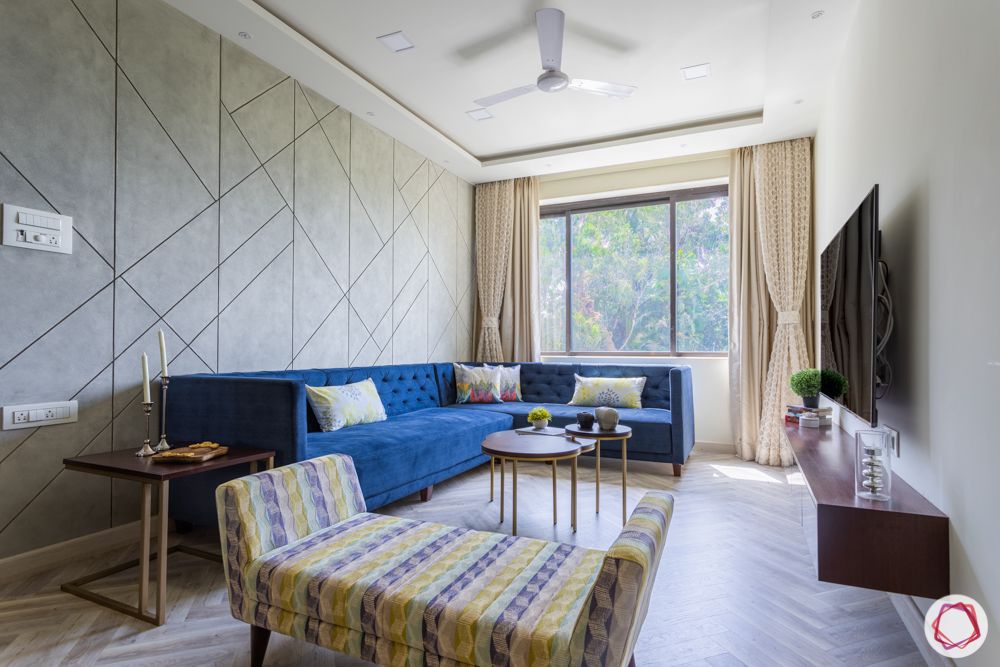 Wall grooving can create an interesting backdrop for the living area. With geometric lines that complement the patterns scattered throughout the room, these POP designs introduce both style and texture. Use a muted color for the floor-to-ceiling design, and pair it with brightly colored furniture. A minimal yet sophisticated design, it is sure to stand out and wow guests.
POP Design For Hall #2: POP Tiles
Shimmer and shine

Happy homes reflected in mirrors
Textured wall tiles are one of the most interesting POP designs that introduce dynamism and movement in an otherwise plain wall surface. Embellished with mirrors, this POP design makes way for a living room that is spacious, luminous, and engaging; one that matches the creative pomp of the rest of the space. Coupled with statement lighting, chandeliers, art pieces, and family photographs, these tiles will create a sense of delight every time you catch a glimpse of yourself.

POP Design For Hall #3: TV Unit Back Panel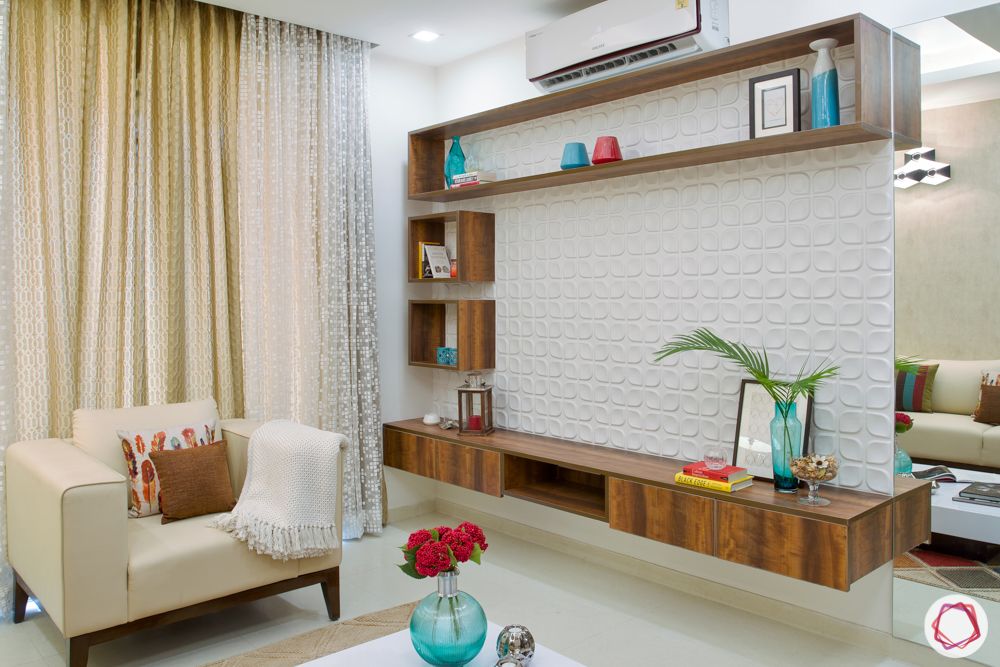 In this POP design, the engraved negative space of the TV unit adds depth and dimension to the living room. With its open wooden cabinets and soft pastel decor pieces, the space comes together in a rustic and minimalistic style. If you do not want to opt for larger investments such as a wall or ceiling touch up, redoing the back panel of your TV unit is a simpler and more economical way to introduce POP designs in your decor.
POP Design For Hall #4: POP Ceiling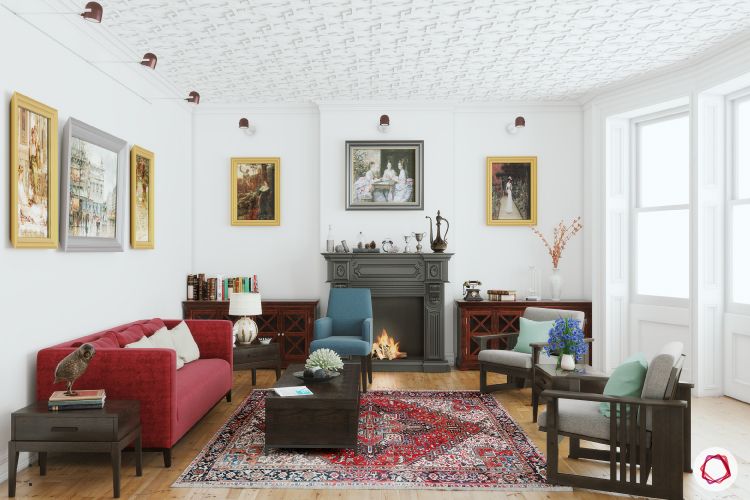 False ceilings with the tiniest of details can break the monotony of a muted stretch of space. But, to add the right zing to your interior, the POP ceiling has to blend seamlessly with the walls. Drawing the eyes upward, POP false ceiling with rich patterns can create a look that is regal and warm. Along with the POP designs, consider spotlights which add to the drama, making the space appear larger, and timeless.
POP Design For Hall #5: POP Wall Accents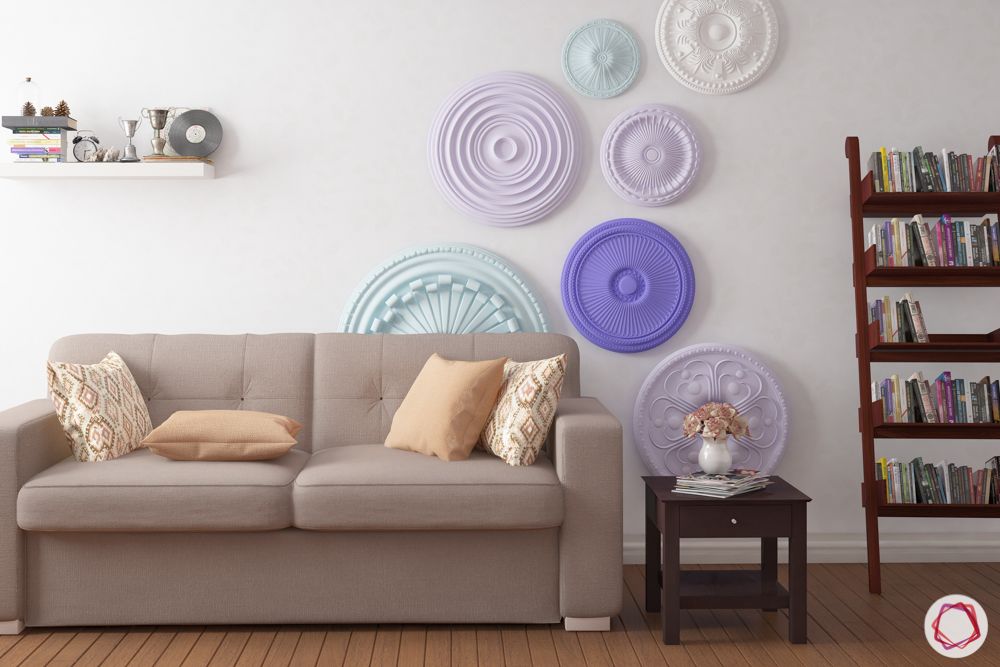 If you are the free spirited kind, looking to infuse a touch of your unique personality in your home interior, this design is probably for you. Quirky, inventive, and improvisable, wall accents can be a breath of fresh air in living room décor. POP wall plates add a pop of colour and character, enlivening the space with elegance. Add accent pillows, curated books and other accessories that complement the wall accents, to elevate the look.
The perfect, creative POP design is waiting for you. Choose the right option to pique the interest of your guests, and play around with the details to complete the ensemble.
If you liked this article, also check out 3 POP Designs For Ceilings at Home.
Send in your comments and suggestions.