Although modest in size, balconies in Malaysian apartments are a rare blessing. They can be used as an outdoor dining space, a reading nook or simply a lounge-worthy place where you can enjoy your morning coffee or your evening wine. In fact, when the weather is nice, you can use innovative outdoor balcony design ideas to create the ideal hangout space for you and your family. If you are fortunate enough to have a balcony, be sure to use these balcony ideas and ensure that your balcony is not being used as a cemetery for dead plants or broken furniture!

To prepare a balcony, especially if you have limited space, you will need to properly divide your space, choose the right furnishings, coordinate a design and colour scheme, hang some planters and, above all, create a space that you love. Does it sound overwhelming? Don't be concerned. We've got you covered with these balcony decor ideas.
Balcony Decor Ideas#1: Open-Air Setting with a Sitting Space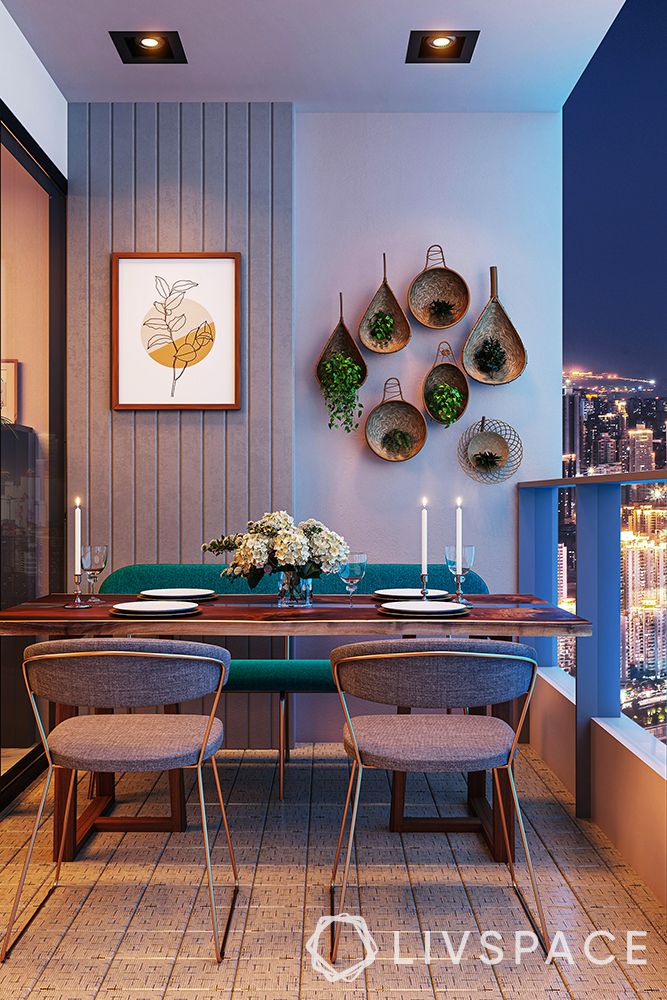 If you're lucky enough to have a flat with a view of the amazing skyline, let the view speak for itself. Take your meals outside for a unique dining experience without having to leave the house. The ambiance can be set simply by adding a small and appropriate-sized dining set as well as some wall plants. Before choosing outdoor furniture, be sure that it is weatherproof. And follow Livspace for more balcony ideas in Malaysia.
Balcony Decor Ideas#2: A Soothing Reading Nook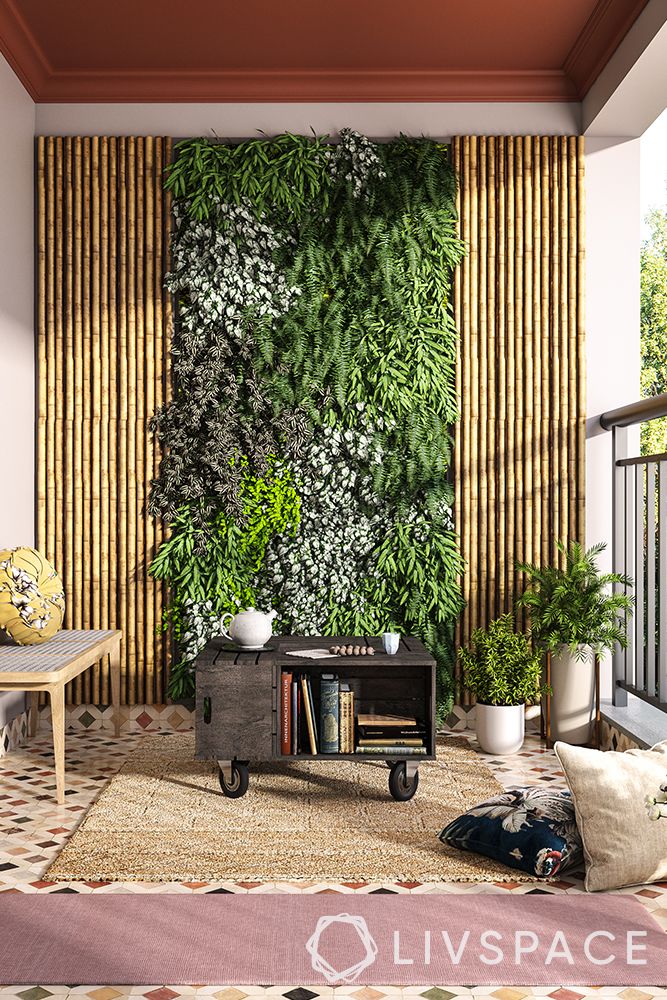 Some areas, such as your bedroom, should represent your personal tastes and interests. This also applies to the balcony. So, do you have a bedroom balcony? If yes, then get inspired by these balcony decor ideas. Decorate this place with your favourite plants, colours and inspiring decor. We've designed this expanded balcony in a way that a bookworm would adore! All you will need is a simple bench and a book trolley. This balcony, on the other hand, may be used as a gym, a yoga studio or even an art studio.
Balcony Design Ideas #3: A Multipurpose Workstation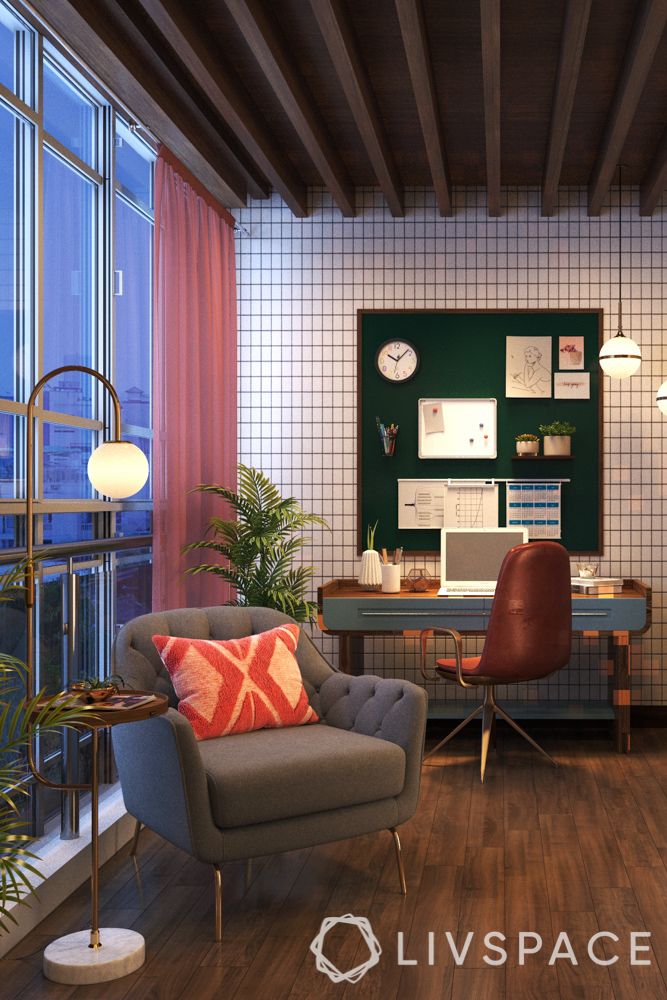 Looking for some amazing balcony decor ideas to make it a perfect workspace for you? We're here with a few. The workplace balcony is currently one of the most popular closed balcony ideas. If you work from home, spending the entire day indoors might get tedious and irritating. So, for a much-needed change, take your desk to the balcony and follow the balcony decoration ideas just like the above home. Pay close attention to lighting for this design, especially if you plan on working late. Ensure that your balcony has electricity and comfortable chairs.
Balcony Design Ideas#4: A Bar Nook For Get-togethers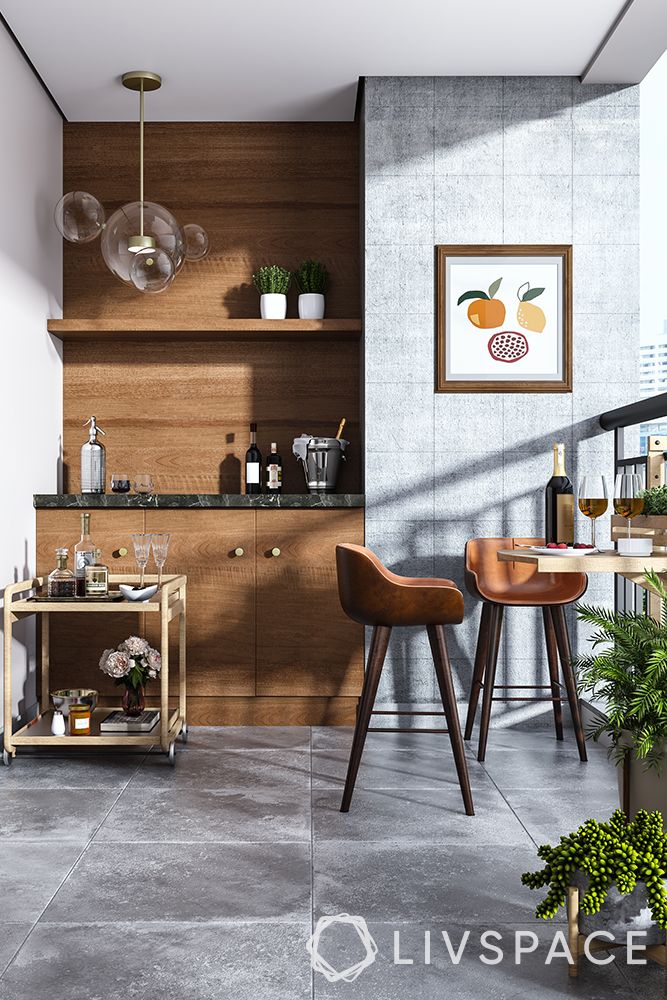 This must be one of your favourite balcony design ideas if you enjoy throwing parties and entertaining friends and family. By including a bar counter and cart in your balcony, you can make it the focal point of your home. For the ultimate bar experience, add high stools and a detachable railing platform. If the remaining space allows, tiny plant pots can also be used.
Balcony Decoration Ideas #5: A Personalised Garden Haven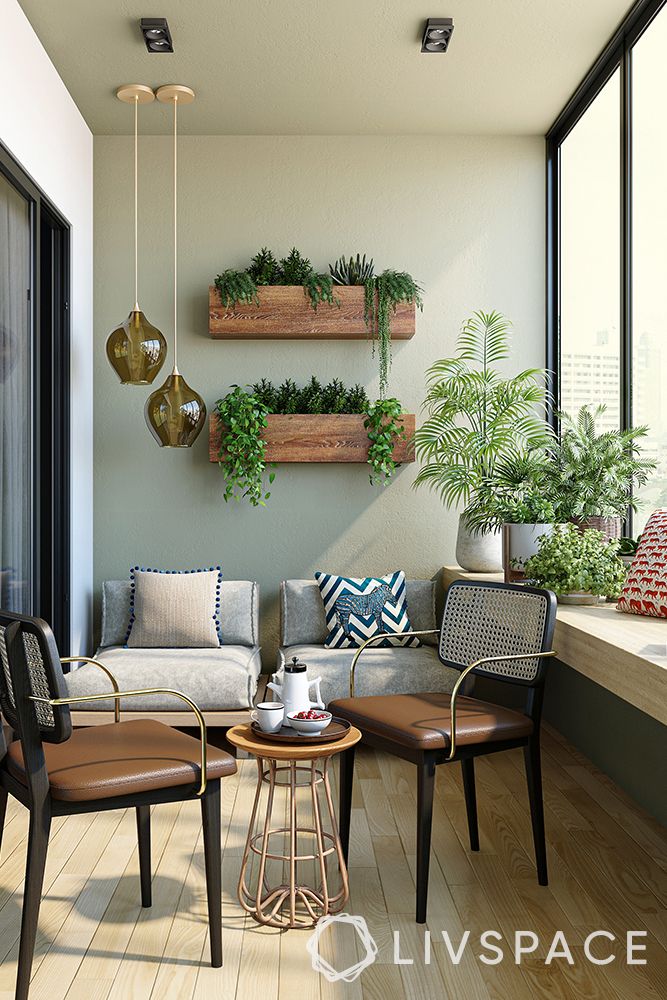 Bring this, one of the best balcony design ideas, to life by incorporating all of your favourite colours and components. Among the balcony ideas for a practically usable space, this balcony contains wooden wall planters as well as white flower pots. The lighting is a stand-out feature, as the contemporary piece serves as evening ambient lighting.
As you can see, seating has a significant impact on the architecture of a balcony. We've chosen a mix of our favourite upholstered one-seater sofas, as well as a rustic-looking coffee table set, to bring one of the more luxurious balcony decoration themes to life. Finally, a ledge can be added to the closed balcony to provide more seats.
Balcony Decoration Ideas #6: A Highly Functional Utility Area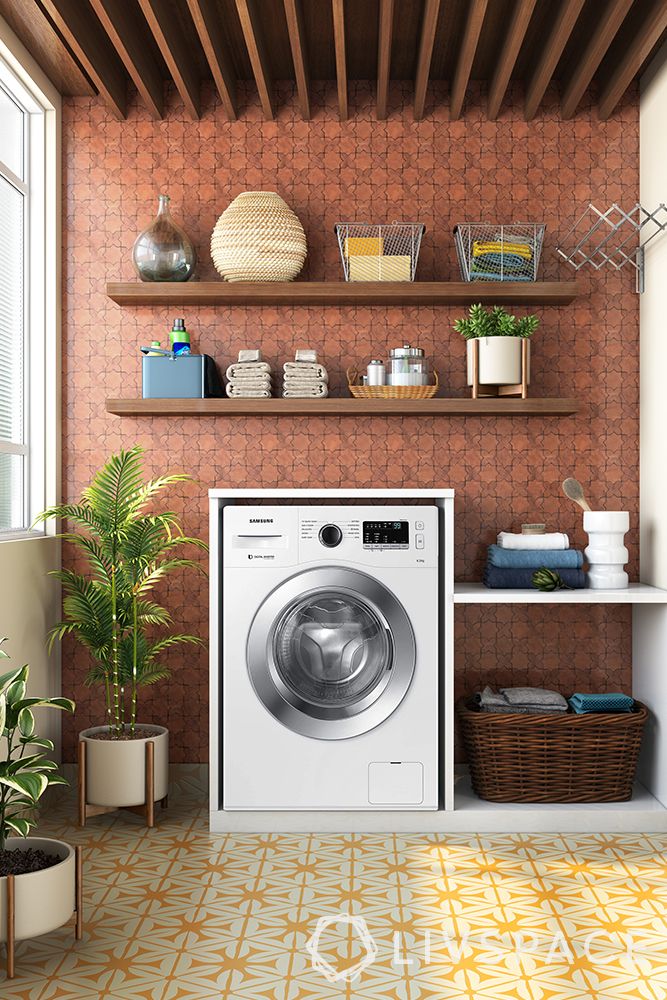 Here's one of the best balcony ideas in Malaysia to make the most of your space, especially if you live in a small apartment. Install your washing machine in your balcony to turn this space into a laundry room. You can also use ledges to store cleaning products, such as detergents and towels. A wall rack for drying clothing is also a must-have. You can also choose from a variety of interesting wall and floor treatments to make your tasks a little more fun. Remember to use these balcony decor suggestions only if your balcony has the proper drainage and water supply system.
Overall, you don't need to spend a fortune to refresh your balcony design. All that is required is a clarity of ideas and inventiveness. You will be able to identify balcony decor ideas that work best for your home based on your aesthetic preferences and practical needs. Finally, have a look at the balcony decorating ideas in this article, which we have handpicked for you, and turn that neglected outdoor space into a fashionable hangout spot.
Want more of such amazing balcony design ideas for your home that are easy to maintain as well? Read 9 Balcony Design Ideas That Will Keep Your Balcony Functional and Stylish.
How Can Livspace Help You?
We hope you found our balcony decoration suggestions in Malaysia useful! If you want your balcony to be just as beautiful, then look no further. Book an online consultation with Livspace today. Delivering safe home interior design has been our No. 1 priority. Click here to find out how interiors are being delivered following all safety protocols.
Send in your comments and suggestions to editor.sg@praveenlivspace-com