Since this article claims to answer any question you might have about home interiors, let's begin with a question that is at the core of all other queries: what is interior design? When you purchase an apartment, condo or landed property, it is simply a house. It becomes a home only after you complete the interior design with the help and guidance of a trustworthy house decorator. So, you must ensure that the interiors of your home are customised for you and your family. For that, you would require a deft hand at designing that only experts have. The average homeowner is often riddled with questions about getting their home interior done, to which there are often no straightforward answers; at least not answers that can be Googled!
Many Malaysian homeowners have written to us seeking urgent answers to their interior design queries. Hence, we thought it would make sense to answer all these questions about interior design in Malaysia with one cohesive article.
Let's begin with the most frequently asked question on this topic.
#1: What are the salient features of a well-designed home?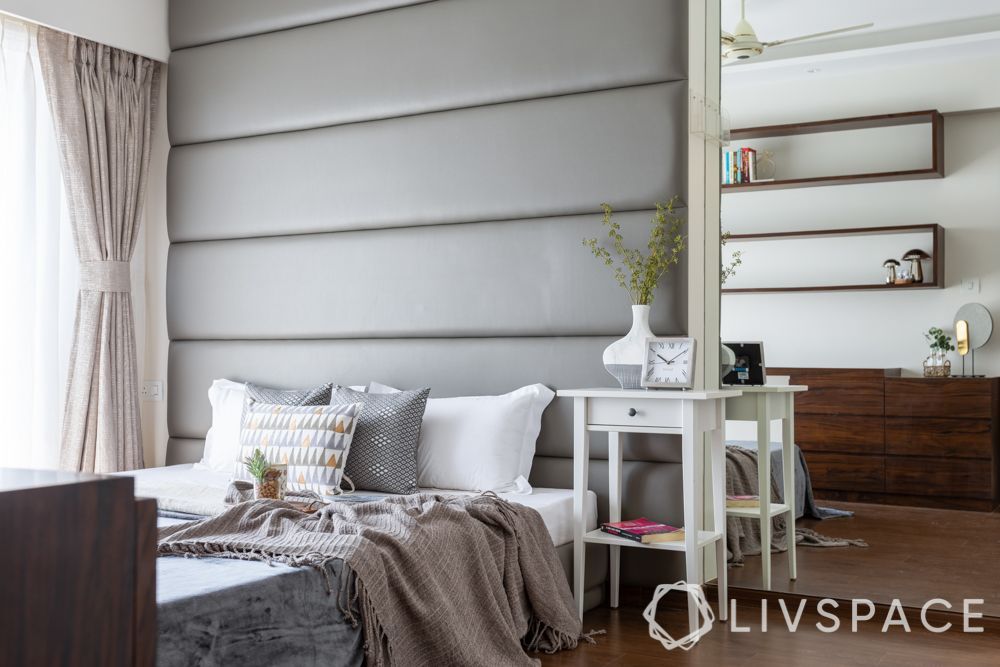 What does 'well designed' really mean? The answer to this question is quite subjective. Your house interior design, much like food or art, is a personal choice. However, because we are talking about interior design in Malaysia, it is a usable form of design. Real people live in real homes and how good or bad the home design is depends upon the people living there. Thus, we can break down the tenets of good design for a home into 10 very basic elements.
Let us define them as the 10 commandments of a well-designed home. They are as follows:
#1: It should be healthy
Your condo interior design should capitalise on the available natural light and provide maximum ventilation. A good home is one which is comfortable for you and your family by being ergonomically sound and limiting the chances of accidents and injuries.
#2: It should have a place for everything and everyone
Being accommodating is one of the main tenets of a well-designed home. It should have space for all its people and their activities and belongings. In Malaysia, we pride ourselves for our multi-generational families and our homes must support our lifestyle choice by making space for all family members.
#3: It should pay attention to detail
"God is in the details" they say. When it comes to interior design, this phrase rings true not just for the aesthetics but also for the thoughtfulness and thoroughness that goes into designing a home.
#4: It should evolve with your needs
A well-designed home is a forever home. It should cater to your present needs while also anticipating your future requirements. It also needs to be durable. Basically, your home must withstand the test of time.
#5: It should respect your privacy
Your condo interior design should be able to set healthy boundaries between common spaces where your family and guests congregate. Also, there need to be private spaces that celebrate individuality. This is particularly important where many generations live together.
#6: It should be innovative
A smart home design will guarantee your comfort and convenience. Your home should embrace products that can make your daily chores simpler, and your home should be future-proof when it comes to technology that is relevant to your lifestyle.
#7: It should be value for money
You shouldn't be losing sleep over the financial upkeep of your home, be it the design or its maintenance. Affordability aside, the money you spend should be worth it.
#8: It should be comfortable
Comfort goes beyond the lazy Sunday mornings spent in your PJs all day. A comfortable home is your private sanctuary where you feel totally relaxed.
#9: It should help you live better
Why limit your dreams by the square footage? Your home should fulfil all your needs and aspirations while also being the place where you refresh and rejuvenate yourself.
#10: It should be beautiful
Functionality is important but so is beauty! And since beauty lies in the eyes of the beholder, the best way to define beauty is choose whatever makes you happy and proud of the space you call your home.
#2: Why do you need an interior designer?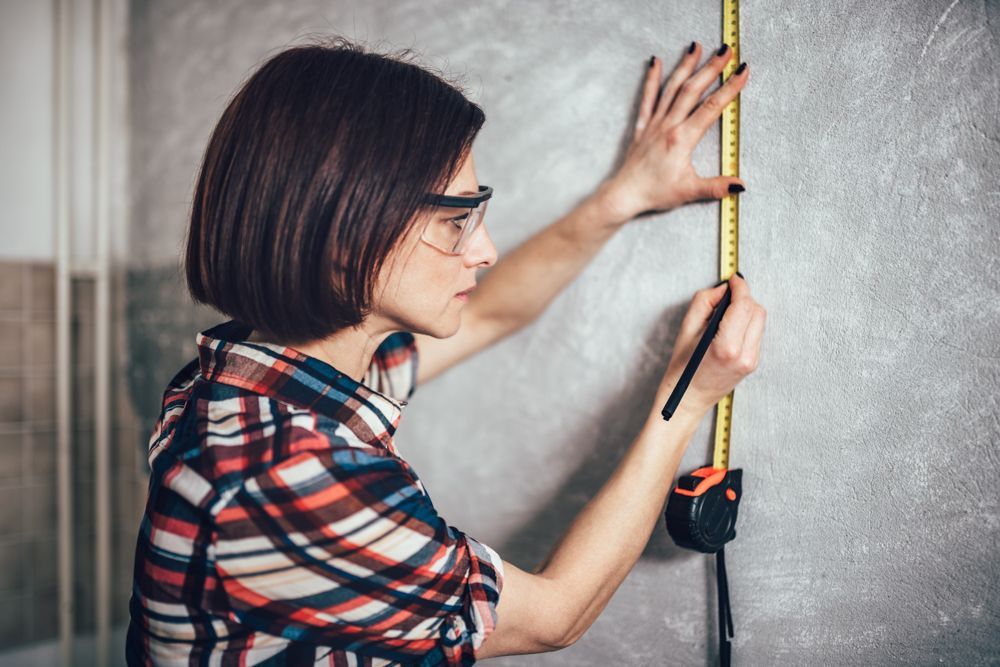 Would you try to cut your own hair or service your car without any type of knowledge or experience? No, right? This is because there are experts for these jobs, people who can do these tasks better than you can. If you trust only experts for your car or hair, how can you trust your house, which is often the most high-value purchase in a person's lifetime, with amateurs?
There are several reasons why you need an interior designer. We've listed the most crucial seven for you.
Top reasons to hire an interior designer
They are the experts in understanding your requirements and turning them into workable designs.
They can design personalised and customised spaces.
Interior designers are experts in designing functional spaces like kitchens and bathrooms.
They can create miracles you didn't think were possible with your budget or space.
Hiring an interior designer can save time and money that can be lost in costly design mistakes.
A well-designed home will increase the value of your property.
Because finding the best house designer to suit your needs is now totally accessible!
You can get a full account of why an interior designer is essential for designing your condo here.
What is the scope of interior design in Malaysia?
If scope is such an important aspect of interior design in Malaysia, you surely want to know what it covers. In a snippet, interior design covers the following:
Designing or creating the plan for interior design
Furniture
Carpentry
Flooring
False ceiling
Wall treatments including paint, wallpapers, decals, panelling and cladding
Electrical work
Plumbing
Customisation or making furniture as per specific dimensions
Structural changes (with builder's approval)
Demolition
Decor and soft furnishings
Styling
If you opt for end-to-end interior design, which is what Livspace offers, all of this will be covered in the scope of your project.
Interior Designers vs Decorators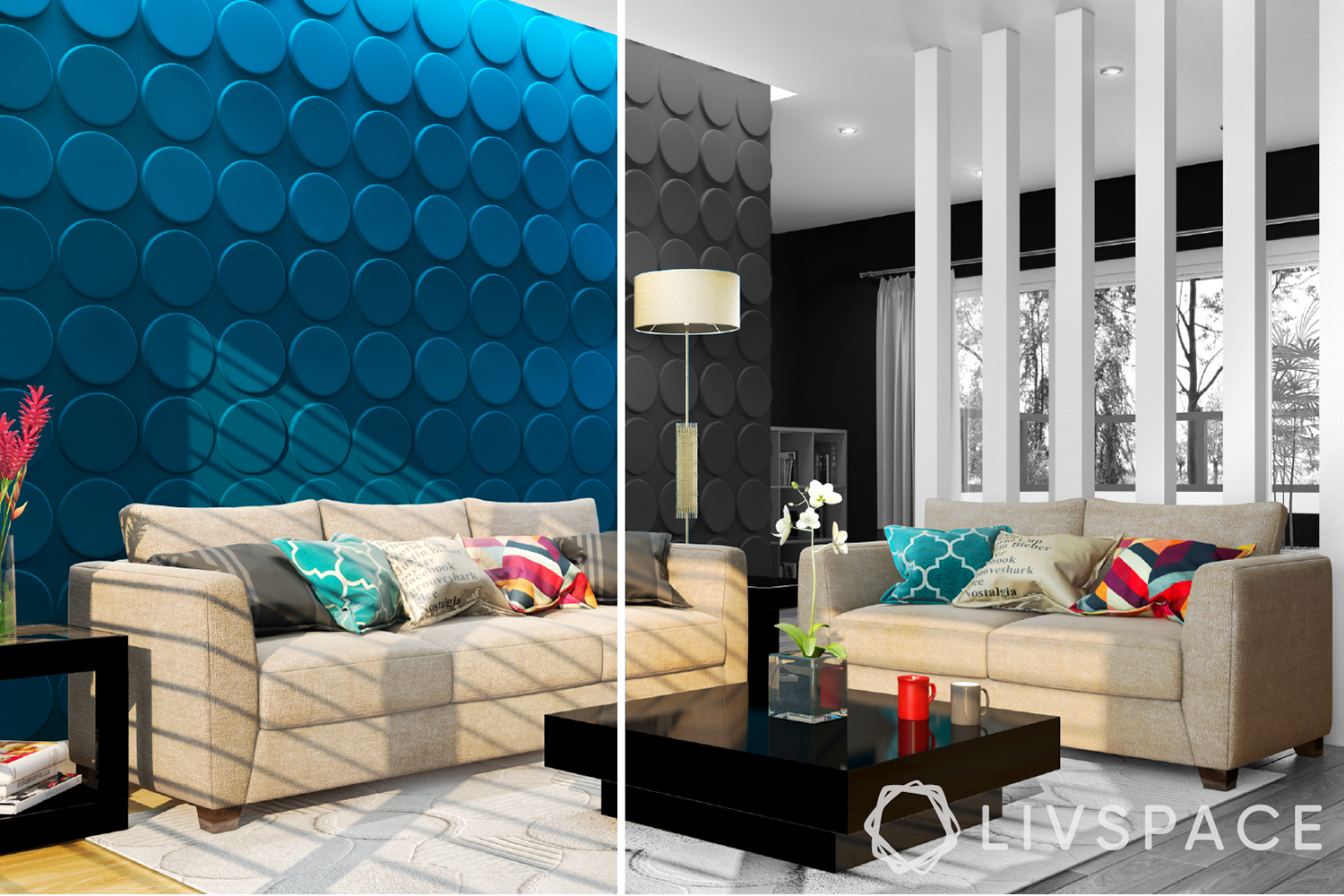 Unlike designers, a house decorator or a stylist does not always have formal training in design. They typically help homeowners with picking out furniture and decor items to do up their homes.
#3: What is the cost of hiring an interior designer in Malaysia?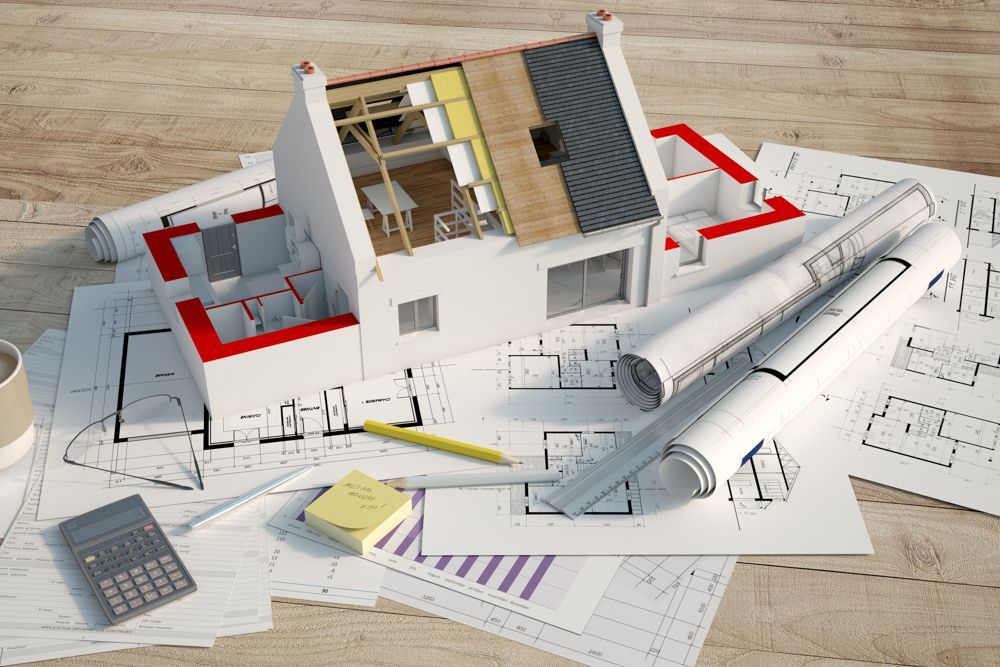 You might have often heard people say, "Why would I want a professional to decorate my house? It is something that I would rather do myself!" But do interior designers just 'decorate' your home? Actually, they do much more. So, before we delve into the actual cost of hiring an interior designer, let's clarify what they do and how it is different from stylists or a house decorator.
How much do interior designers charge?
Like everything else, the scope of work will determine the exact fee of an interior designer. If the designer is just designing, the fee will be much less as compared to if he/she is supervising the entire process of collaborating with various vendors like plumbers, carpenters, electricians etc.
Livspace Recommends:
If you want a hassle-free experience, then check for a designer who can supervise the entire work from procurement of furniture and decor, carpentry work for the kitchen and wardrobes along with installation.
How are Designer Charges Computed?
Per Sqft: Typically, the designer charges between RM 6 – RM 10 per sqft based on the area of the house. This is, of course, if you're looking for interior design alone. However, inclusive of products, carpentry i.e, modular kitchen and wardrobes, flooring and ceiling, this price can shoot upto RM 110 – RM 170 approximately.
Percentage of Overall Cost: First, the designer calculates the overall price of the project inclusive of products and services. Based on the total cost, he/she can charge around 6%-15% as a design fee.
Markup on Products: To put it quite simply, this means the designer will charge a percentage incentive on every product you buy. For instance, if you buy a couch worth RM 1,000, the designer may mark it as RM 1,200 while charging it to the project. The premium fee charged items will vary from project to project and also from one designer to another.
A Lump Sum: This is purely based on the designer's discretion on how much they want to charge for a project. It can be based on a percentage, commission, per sqft or a combination of two or more categories.
For a more detailed account of how much a designer charges, click here
How much does Livspace charge?
We believe in transparency at Livspace and don't have any hidden costs. In other words, the final cost you pay for end-to-end interiors includes furniture, civil changes, flooring, lighting, carpentry, design and management fee etc. The design and management fee is a flat 12%. An experienced Livspace designer will be assigned to your project and there will also be a separate project management team to take care of the installation.
#4: What to ask your interior designer before you hire him/her?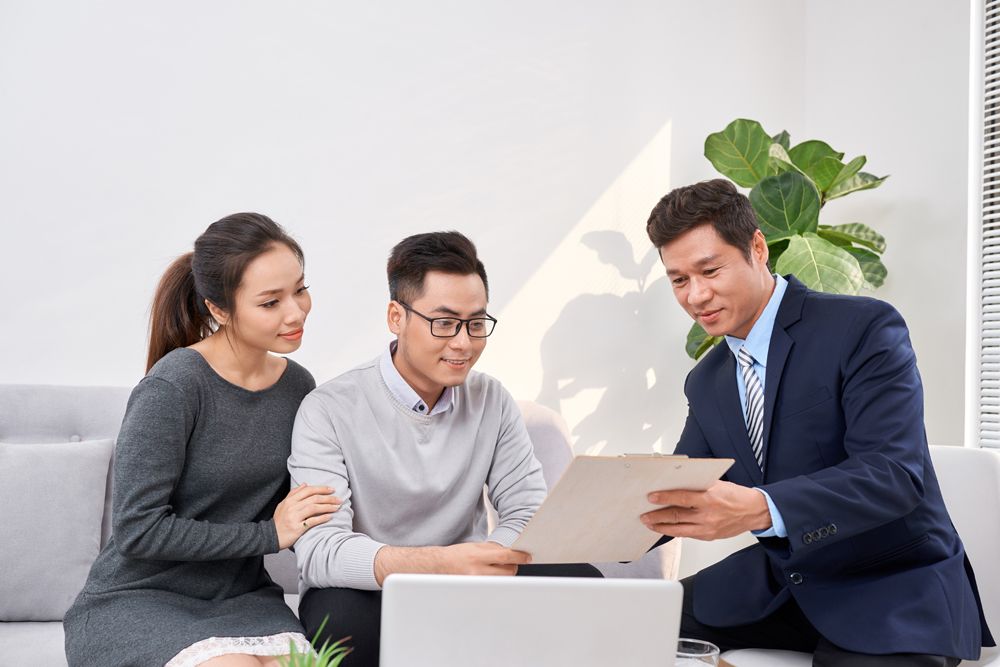 A home is a one-time purchase. So, quite obviously, you will not be hiring an interior designer again and again. Hence, the process of choosing a designer can get overwhelming or even confusing for a new homeowner. To clear the air, every homeowner may have unique individual requirements from their designer, but by and large, some basic requirements need to be met. So, we have made a checklist of some basic qualities that your interior designer must have.
Your interior designer must
Speak your language: Your design must be able to break down the design jargon for you and speak in layman's terms with you.
Be conscious of your budget: We love looking at the massive apartments owned by celebrities but not all of us have the budget to design a home like that. The designer you hire must be cognisant of the budget you have and adhere to it. An over-ambitious design plan might overshoot your budget.
Be trained in interior design or have a substantial body of work to show: You can judge the credentials of your designer either with his/her education or portfolio of homes designed.
Give you a timeline and stick to it: Most people get their home interiors done when they want to move into a new home. There is substantial cost involved in any delays in this process. Thus, your designer must commit to a timeline for delivering a complete home and stick with it religiously.
Understand your style: Your home must reflect your personality and not the individual taste of the designer. So, your designer must understand your requirements and take note of your ideas. He/she must then convert them into workable designs.
To make sure your first meeting with the designer is a fruitful one, explore the questions you must ask a designer here.
#5: What are the steps involved in the process of interior design in Malaysia?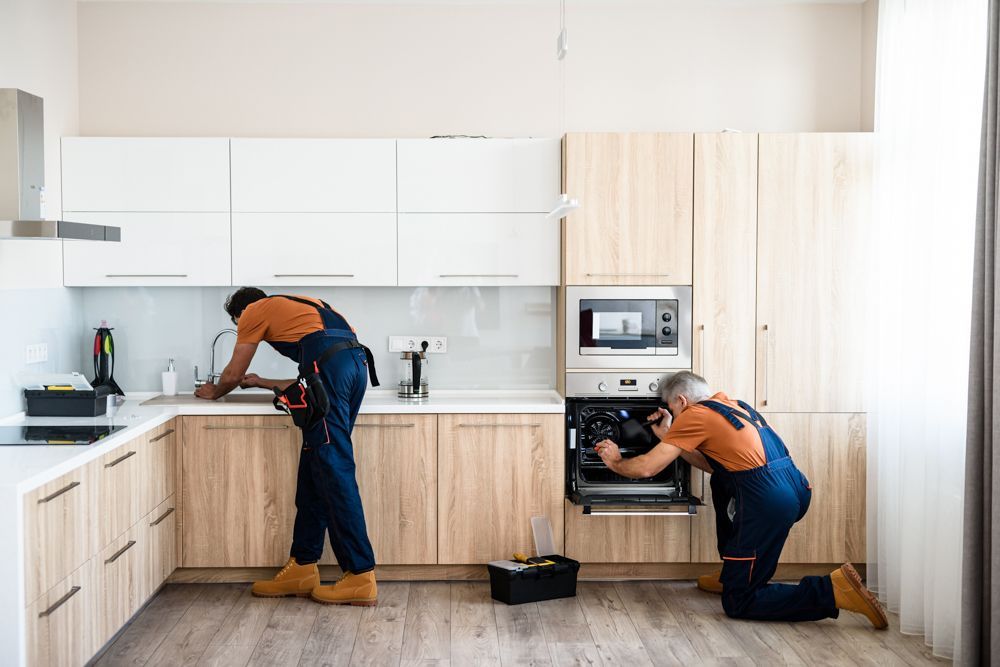 So far, we have spoken only about the scope of interior design in Malaysia, the role of an interior designer and the cost of hiring an interior designer. After all this, when you have already made the decision to hire a designer, you must get into the nitty gritties of what transpires after this; in other words, what are the actual steps in the process of interior designing.
Steps in the process of getting home interiors done
Meeting the designer: The first step for your condo interior design is to meet the designer in person and explain your requirements to him/her. At this point, your designer would need your floor plan, your budget and your ideas about how your home should look. The designer may also ask you lifestyle-related questions like do you cook yourself in the kitchen or is there any household help to make pertinent suggestions.
Site visit: The best house designer will be one who wants to visit your new house before beginning the design process.This will help you point out specifics to him/her in person. Visiting the site also gives a solid visual context to your designer to come up with realistic designs. At this point, your designer is likely to measure your home from one corner to the other.
Designing: The designer now works on an interior design plan that can be shared with homeowners as 2D or 3D renders. This allows the homeowners to visualise exactly how their home will look. There might be some back and forth at this stage where homeowners offer feedback and choose materials like finishes, colours and fabrics for their home. Once the design plan is frozen, the project goes into production.
Production: If you have picked modular furniture, it is pre-made in factories. But customised furniture will have to be made on site (your new home). This period of time is for all the products required for the home to be made while the house itself is prepared with electrical wiring, plumbing and paint.
Installation: Finally, all the parts come together and fit together to complete the interiors of your home. There is carpentry, furniture, flooring and all other decor items. The house is fitted with all this and cleaned before handing it over to the homeowners.
How is the Livspace process different?
The Livspace process is mainly different in three ways:
We have partnered with IKEA to provide you with an exclusive renovation and interior design service. You can visit us at the IKEA Damansara store.
Access to the best of IKEA products along with exclusive offers
Get all your design requirements completed at one place — from planning to execution
You can get a detailed breakdown of the Livspace process here.
#6: How much does the interiors of an apartment/condo/landed property cost?
To be honest, interior design in Malaysia is a high-value purchase. And most homeowners are daunted by the cost of home interiors. They try to compensate for this house interior design cost by going to local players like unorganised carpenters. This has two implications: they do not get quality work and they do not make the best of available space.
This vicious cycle is set in motion by the lack of genuine information about interior design. For instance, if homeowners had a clear idea of how much their home interiors would cost, they would probably make more prudent decisions while choosing who does their interiors. Thus, we decided to break down the average cost of home interiors for you.
How to determine the scope of interior design?
In a very simplistic way, interior design projects are broken down into two basic categories:
KWS: This stands for kitchen, wardrobes and storage units like shoe cabinet, study unit, book shelves, crockery unit, entertainment unit etc. These are the basic furniture that all homes need for people to live in them.
FHD: This stands for full home design and alludes to end-to-end interiors that include all loose furniture, wall treatments, flooring, false ceiling, carpentry etc.
Picture it this way. KWS and FHD are at the two ends of a spectrum and most home interior projects lie somewhere in between. Essentially, a home interiors project can be anything in between just KWS (which costs the least) to FHD (which costs the most).
How to calculate the cost of interior design in Malaysia?
Your interior design cost will also depend upon the type of materials you choose and the level of customisation you want for your home. For details, skip to the next section.
#7: What can shoot up the cost of my interiors?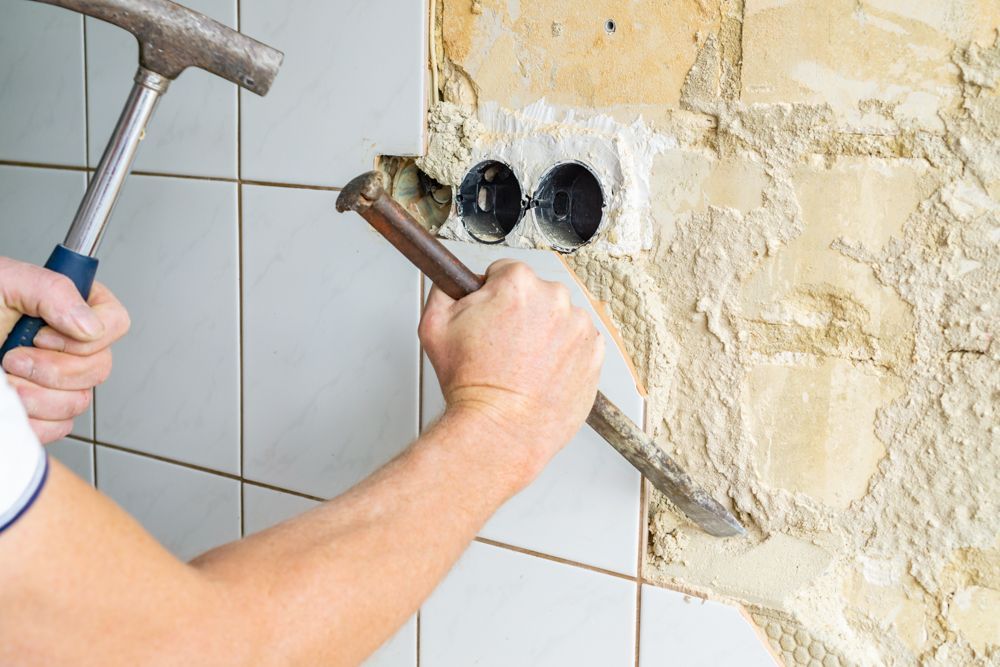 Even if you embark on an interior design project with complete knowledge about the different types of costs, there might be some nasty surprises along the way. The job of a competent interior designer is to minimise these last-minute shocks and ensure that the cost of the house design Malaysia does not overshoot the proposed budget. However, homeowners too can do their bit to ensure that they do not get any last-minute hikes in cost. And this can be achieved just by being informed about the factors that might shoot up the budget of interior design in Malaysia.
Factors that can increase the cost of interior design in Malaysia
Demolition: There is a certain cost involved in demolition that we often tend to overlook. If you are renovating your home, this cost of demolition could be substantial. However, even in a new condo interior design, if you want to change the layout of the kitchen or make small structural changes, then the demolition charges can make the cost of interiors to shoot up.
Customisation: The thumb rule of house interior design is that modular furniture always costs less than customised furniture. The more you opt for customised items, the higher your cost of interiors will be.
Materials: Interior design cost of different condos can vary by a large extent. What do you think makes the difference? The materials used for the carcass cabinets and the finishes you choose determine the cost of interiors. You can use MDF that is not very water-resistant but affordable for cabinets or BWR-plywood for durable but slightly expensive kitchen cabinets. Similarly, acrylic finishes are the most expensive but also easy to maintain.
Structural anomalies: If you have a ceiling with lots of bulky beams it might shoot up the cost of covering it up with a false ceiling. Also, if the shape of your room is awkward, flooring will cost more than usual.
Livspace Recommends:
#8: How long does it take to get interiors done?
Most homeowners, especially first-time homeowners, opt to stay in a rented accommodation while their new home is getting designed. So, for a period of time, they are paying both EMIs for their home and the rent for their current accommodation. Hence, any delays in handing over the finished home can incur serious financial losses.
How to divide the time taken for completing interior design?
To understand what is the timeline for getting your home interiors done, you need to break down the timeframe into three segments:
Designing: This is the phase where the designer is proposing ideas to the homeowner. This phase could last for anything between 1 week to 3 months. It depends on the amount of back and forth that happens between the designer and the homeowner to finalise the designs. The responsibility for the length of this time period is shared between both parties. While it is the responsibility of the designer to come up with fruitful designs, the homeowners must also be sure of what they want. Every time they propose a change, the designing phase will get extended.
Production: Once the designs are frozen to the time you start installing them in the house is the production period. This is the time where all the parts of carpentry are prepared, materials are acquired and everything is made ready. This should take between 15 to 30 days depending upon the scope of the project.
Installation: This is the final coming together of all the elements of home interiors. The modular units are assembled and installed, the tiling is done and the loose furniture is placed within the home. This could take anything between 10 to 20 days.
What can increase the time required to do interiors for a home?
The reasons for stretching the timeframe could be anything starting from insufficient labour to operational delays. However, these are avoidable with proper planning. Customisation falls in the category of unavoidable delays. It takes more time to customise and make furniture on site than picking modular furniture that just needs to be assembled. Also, a renovation project might take longer. This is because it takes a certain period of time to prepare the site (house) for installation. Finally, structural changes will also require time because they involve demolition and other civil work. All these aspects must be factored in while calculating the time required for interior design in Malaysia so that the homeowner has a clear understanding of the timeline.
Want to know if Livspace makes a difference here? Read this.
#8: What are the most popular styles of interior design in Malaysia?
So what do we mean when we say 'interior design style'?
After an exhaustive survey involving Livspace designers, we have identified 8 such styles of interior design in Malaysia that are popular among homeowners. And they are:
#8.1: Contemporary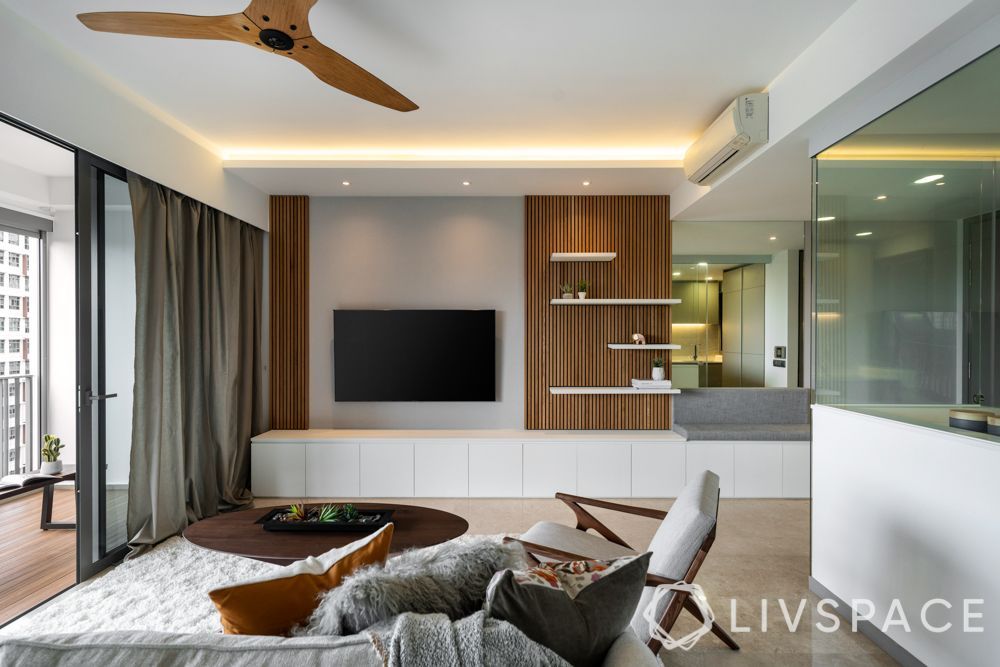 Let's begin with contemporary because the word gets used rather loosely these days. Anything that doesn't look traditional and is hard to place anywhere else is bucketed under contemporary design. However, you will be surprised to know that if we go by definition, contemporary is not a style at all; it's a movement. It encompasses whatever is 'here and now'. What we consider to be contemporary today may change completely in less than a decade.
What is 'contemporary' right now for interior design in Malaysia?
Currently, when we talk about a contemporary interior design, we mean a home with clean lines, a subtle colour palette, and great priority given to natural light. Sophistication in simplicity sums up this trend.
#8.2: Minimalist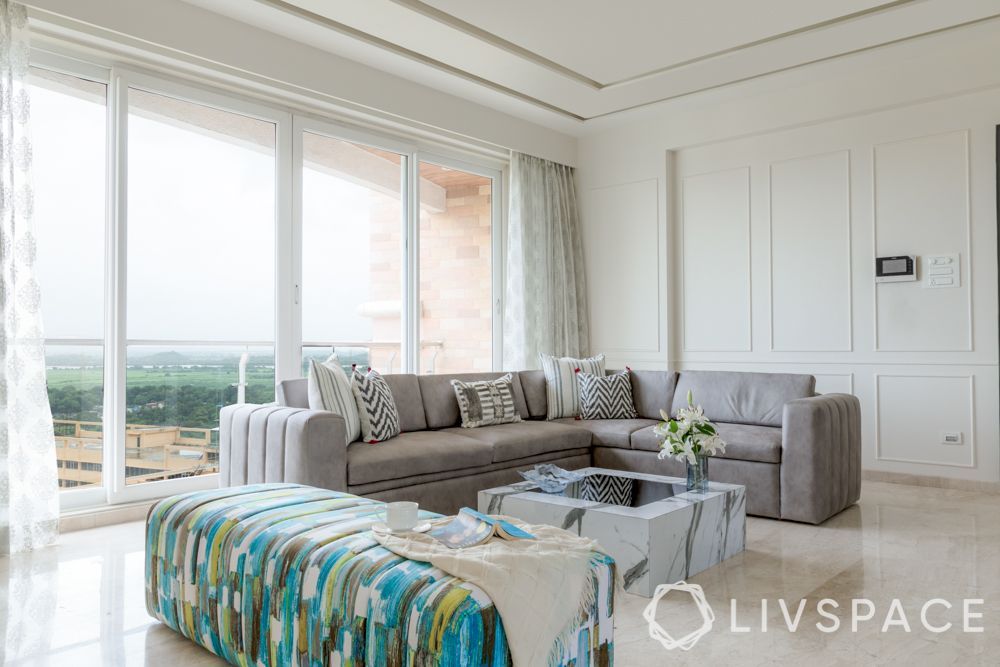 Minimalism is probably the most popular interior design style today. At its core, minimalism is a set of aesthetic principles that has snowballed from a design style into a lifestyle. Fewer things and fewer distractions is the focus of this style. Don't confuse this intent of editing your home with frugality. In a minimal home, there are fewer objects but most often, these are of high value.
#8.3: Bohemian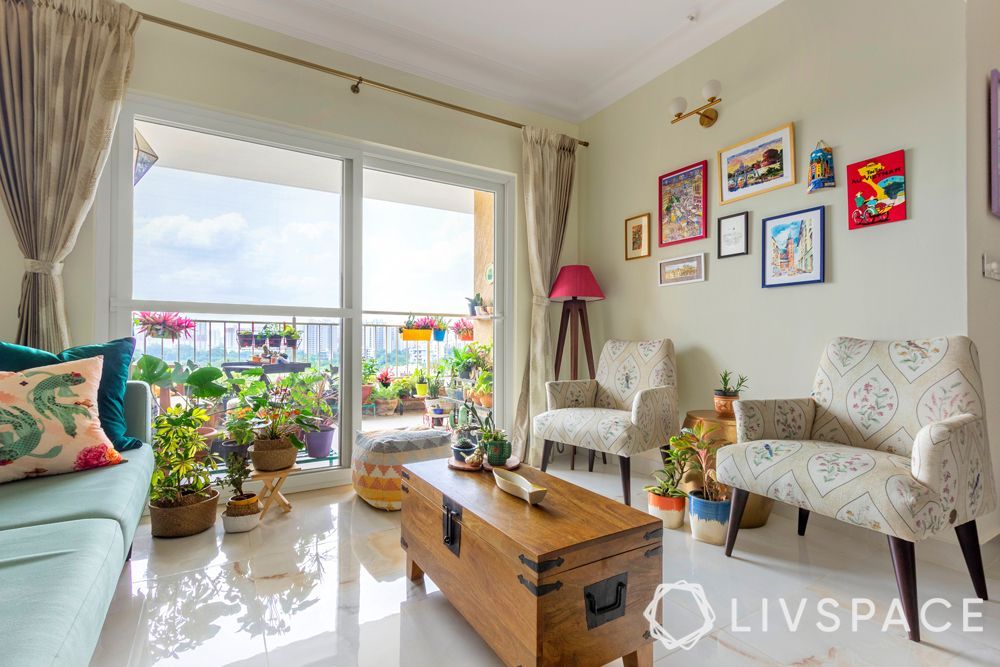 Have you ever heard of the Boho life? The bohemian style is essentially free-spirited and rings in what we call the 'thrown together' look. For all practical purposes, you can look at the interiors of Phoebe Buffay's apartment (from Friends) as an example! The absence of rules is the only rule applicable to this style which presents a 'layered' look for any space.
#8.4: Art Deco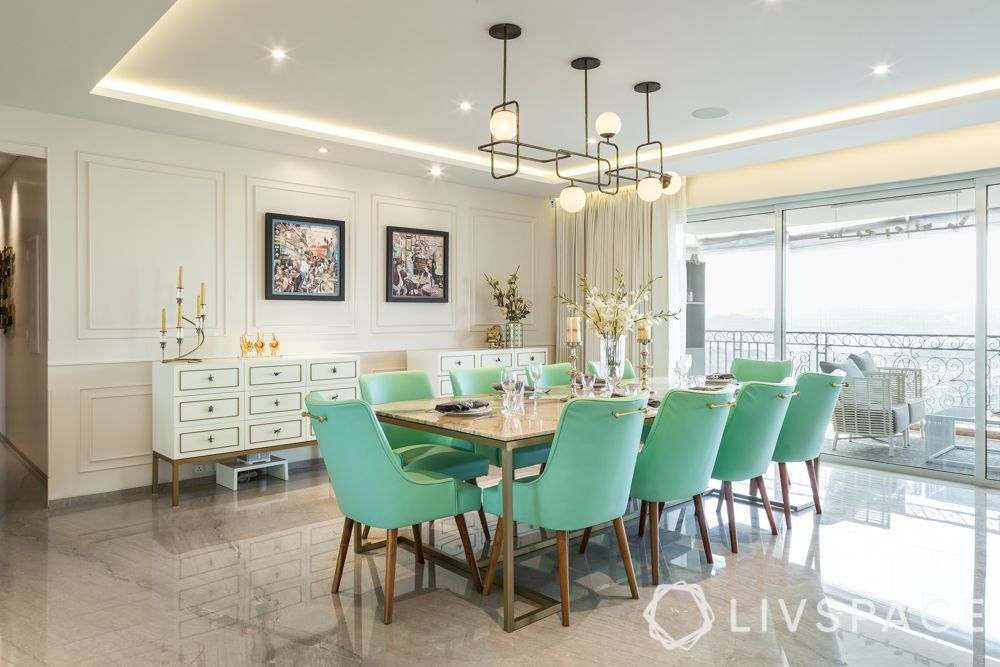 Art deco as a style is unapologetically bold and luxurious with a certain penchant for drama. Short for Arts Décoratifs, the art deco style invokes opulence with a massive sense of scale and geometry. We see a weakness for fine craftsmanship and precious materials, along with solid design. Imagine the great Mr Gatsby in his iconic mansion and you would have captured the soul of this grandiose style.
#8.5: Scandinavian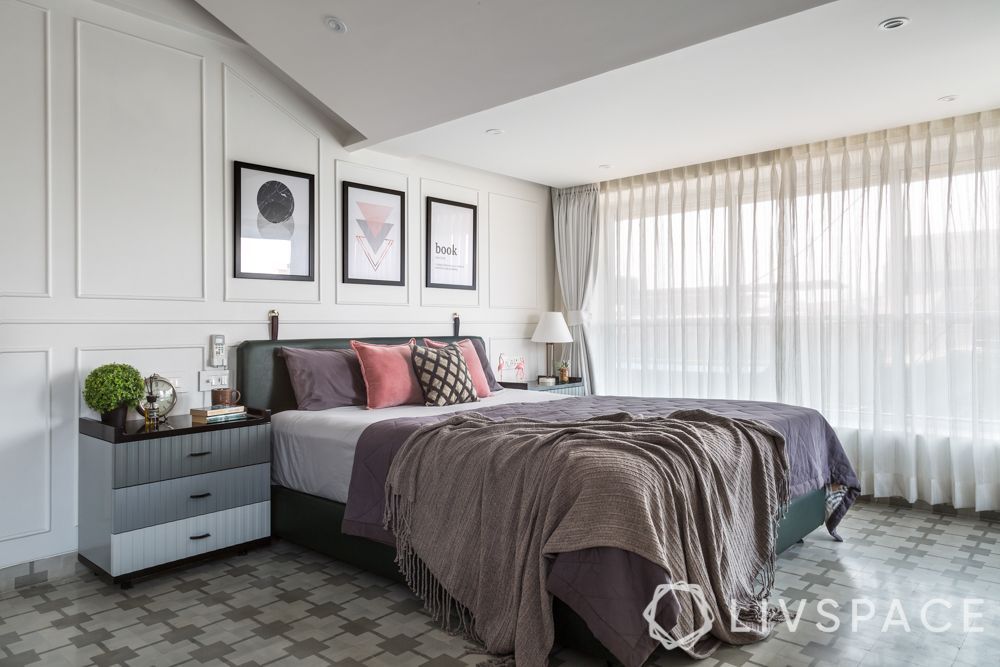 If you like monastic simplicity, then Scandinavian interior design with its white walls, clutter-free approach and love for nature will appeal to you. It has become quite a rage in recent years and has even contributed a new word to the Oxford dictionary; 'hygge', the Danish term for cosiness stemming from contentment and well-being. This word perfectly captures the pulse of this style. It's akin to the feeling one gets on entering an IKEA store!
#8.6: Mid-century Modern
Why do you think this style is called 'mid-century modern'? Hint: there aren't any tricks here! It emerged in the middle of the 20th century, hence the name. If you like clean lines, uncluttered spaces and organic shapes, this is the style for your home. Don't hesitate to go for it; this is the style that you can see in Don Draper's (of Mad Men fame) New York apartment and it is still popular after a century. It's not going out of vogue in a hurry!
#8.7: Transitional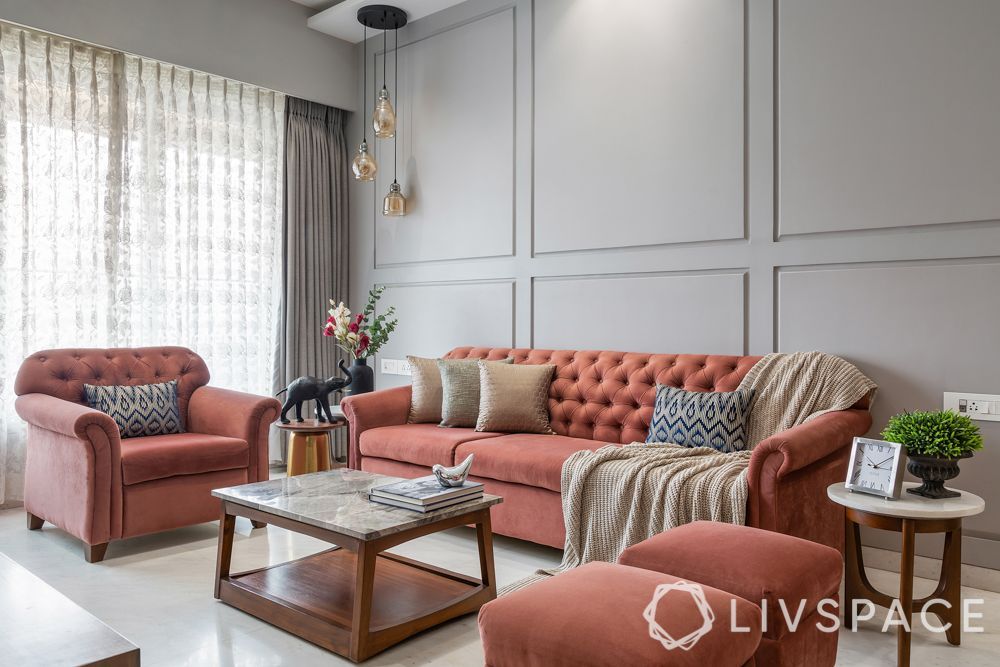 Transitional style is the coexistence of the traditional and the modern elements. It alludes to the 'transition' from one time period to another. So basically, you have design elements from different eras within the same space.
#8.8: Eclectic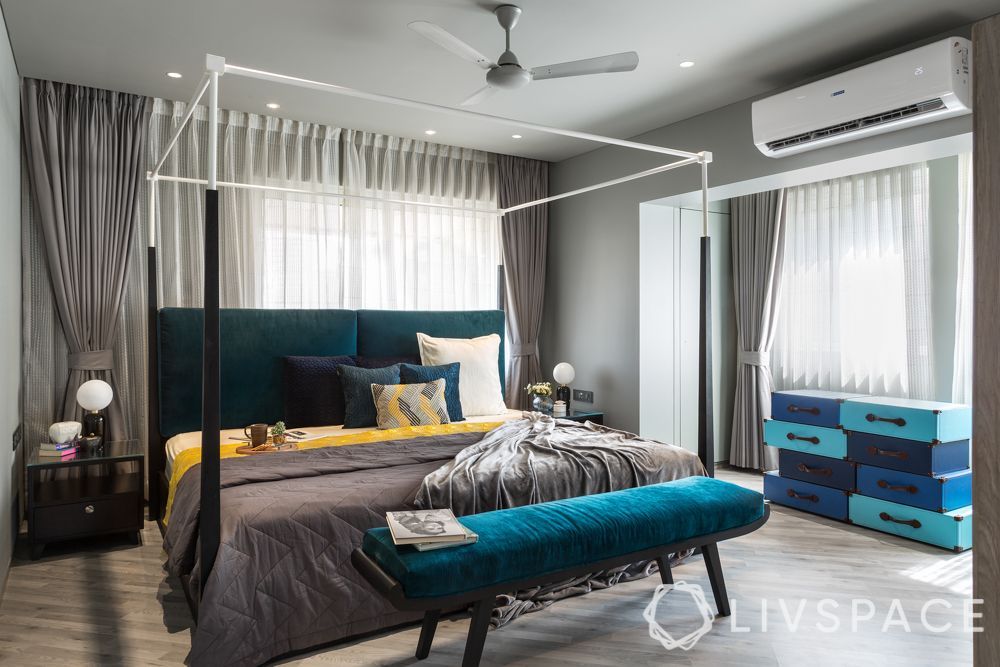 After going through all these styles you surely would have a couple of favourites. Are you fascinated with certain elements of different styles and want to cherry pick them for your home? Or better yet, do you want to create your own signature look? Because we hear you and we present to you the eclectic style. It borrows from a variety of styles — spanning across regions and time periods — and thoughtfully and very intentionally stitches them together to create a very unique personalised style.
How can Livspace help you?
Want stunning interiors? Livspace can help you!. All you have to do is book an online consultation. If you prefer meeting in person, you can also find Livspace designers at the IKEA Damansara store. Hurry up and get quality home interiors from the best in the industry!
Write to us at editor.sg@livspace.com
**Prices mentioned are indicative of market standards and can vary based on designer, location and scope of work.