Here's a fun fact: the smartphone you are most certainly holding in your hand is inspired by the clean and sleek design ideas of minimalism. Minimalism is, in fact, a design movement that gained popularity and snowballed into a lifestyle choice. However, at its core, minimal design was the prelude to people adopting the minimalist lifestyle.
All of us, especially in Kuala Lumpur, constantly face the problem of a space crunch and due to this, Malaysians have embraced minimal design quite readily. In fact, expert interior designers consider it to be one of the most popular styles for homes amongst homeowners. So, let's dig a little deeper to understand what minimalist interior design is and how you can implement it in your home.
What is minimal design?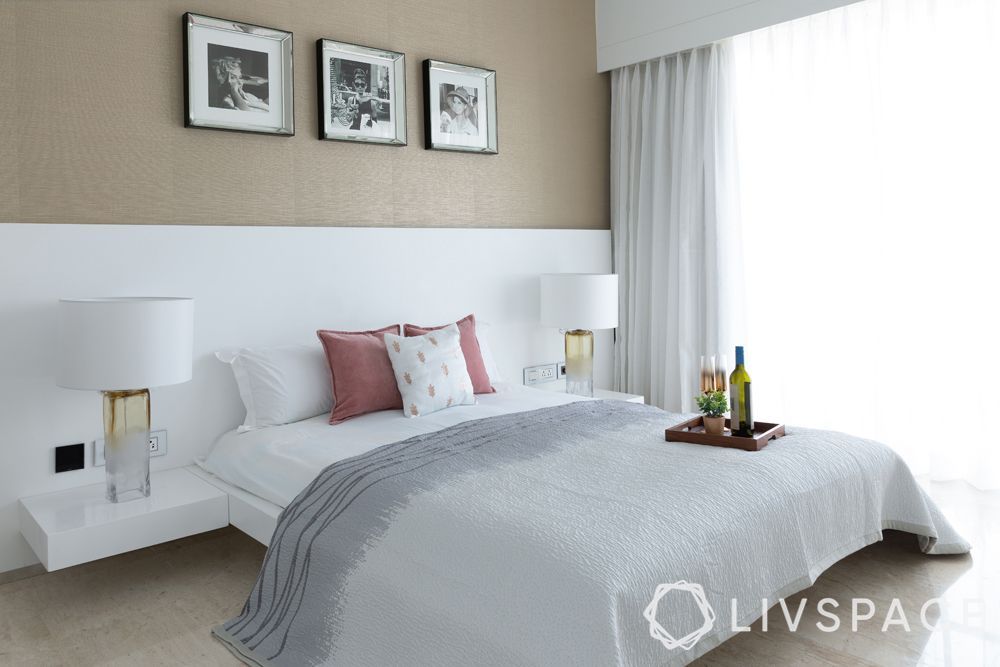 At its core, minimalism is an attempt to live with fewer things in order to reduce distractions. Minimalist interior design strips down both your lifestyle and your home to its absolute bare essentials. The idea is that whatever you have in your home should serve some purpose and you should have some immediate use for those items.
However, don't think that minimal design equals frugality. Though the objects in a minimalist house might be few, they are often of high value. The purpose of keeping only a few items is to be able to focus on the beauty of each item in the space.
A snapshot of the history of minimalism in design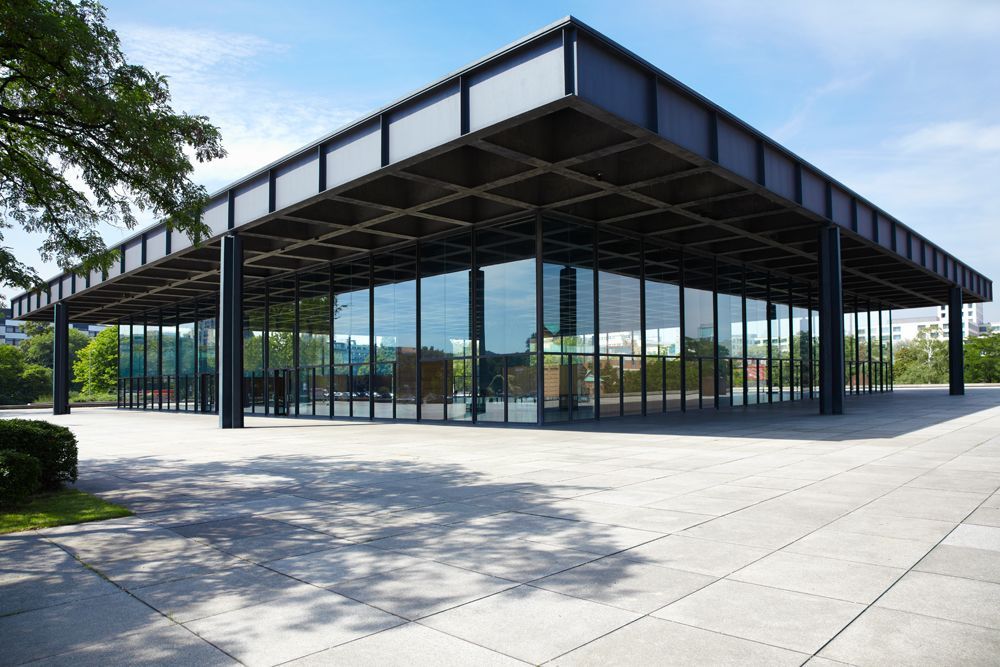 Minimalism is not a new philosophy and is in fact, quite heavily influenced by the Japanese Zen style. This design style showcases concepts like 'ma' that stands for empty space and 'seijaku' that stands for stillness. These simplistic principles became popular and influential in the West after World War II. The result was eventually manifested into an American art movement in the 1960s, where it represented a renewed focus on materials.
Why is minimal design so popular?
While the minimal design style in itself is not a new concept, it is becoming quite popular amongst homeowners; there are a lot of reasons for this, some of which include:
A minimalist house design is great for making compact spaces appear bigger
When done right, minimal homes remain evergreen and never go out of style
Since minimalist house design principles revolve around clean lines and essentials only, you can save money by avoiding too much furniture and furnishings. But minimal furniture can be slightly expensive, so choose wisely
How to spot minimal design?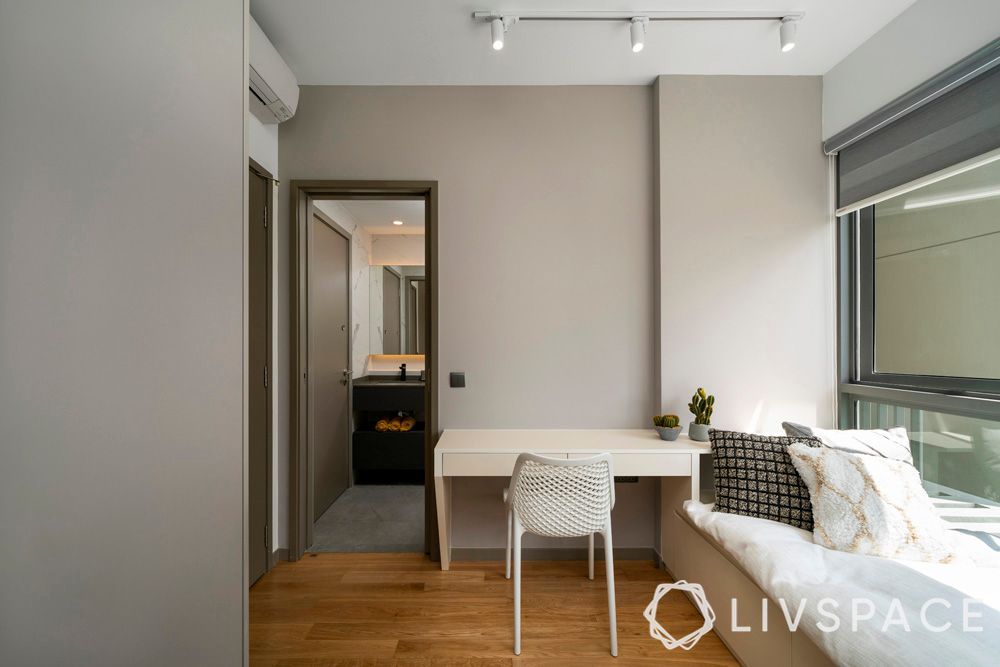 The easiest way to spot a style is to follow its underlying principles. Thankfully, since minimalism is a style of few elements, it has just a couple of basic design principles:
#1: Less is more
The minimalism catchphrase, 'less is more', tends to be used somewhat loosely these days. The phrase was originally coined by Ludwig Mies van der Rohe, the iconic German architect, and went on to become the bedrock of this style. But what do we exactly mean when we say less is more? The focus of the minimal design style is not the furniture, furnishings or accessories (read elements) in a room. This design philosophy talks about curating the things you love in order to create a simple but efficient living experience.
#2: Reductive design principles
What is reductive design? This essentially means stripping down a piece to its bare essentials, particularly in the case of furniture. A minimalist room displays furniture that has a simple design without frills or ornamentation. It would be fair to say that form follows function when it comes to minimalist furniture.
#3: Clean and simple lines
Empty space is an integral part of minimal design, just as much as the furniture or accessories. Hence, minimalist interior design favours open layouts that stick to clean and straight lines as well as simple forms.
What are the elements of minimalist interior design?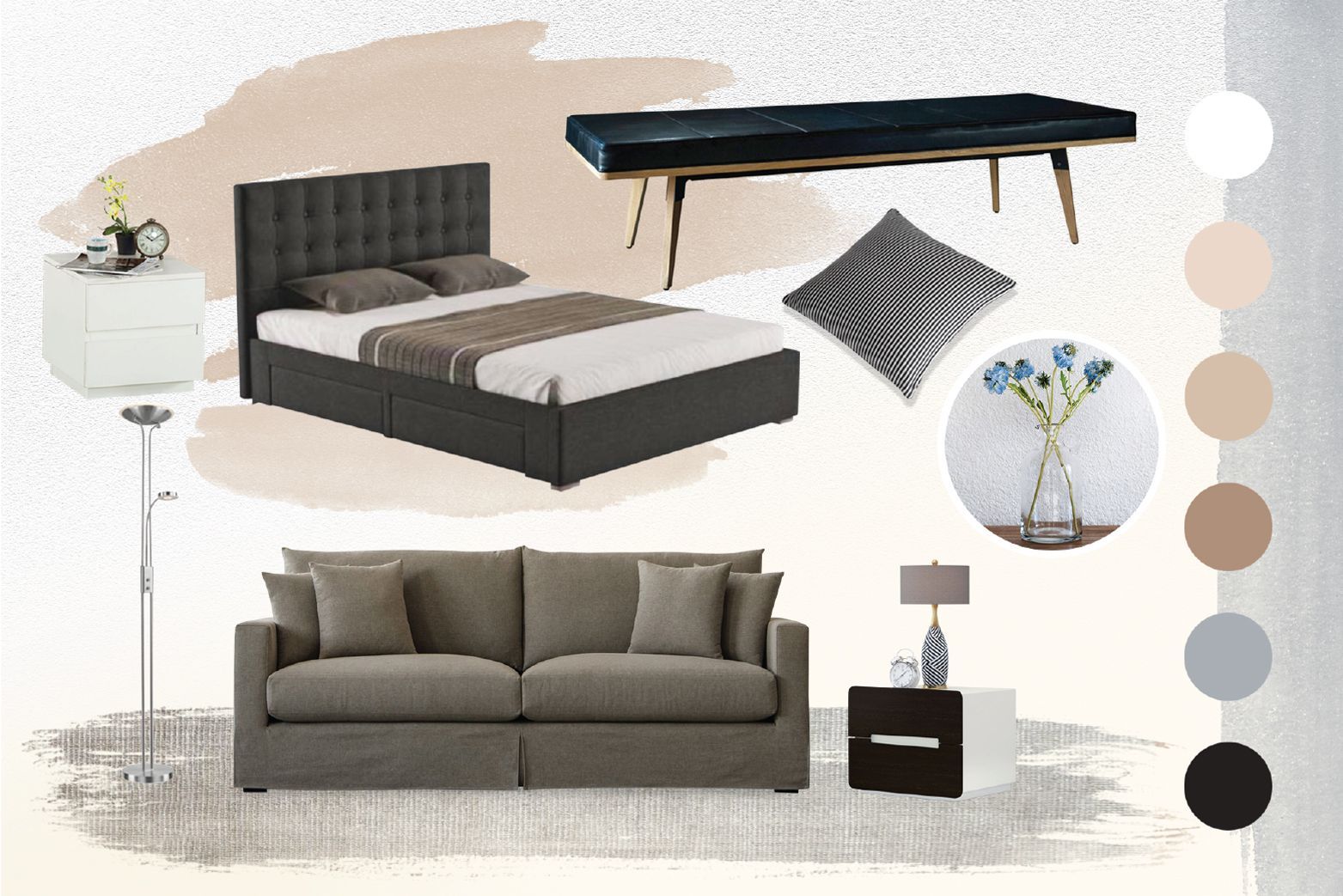 #1: Colour Palette
Just like everything else about this design style, the colour palette, too, is basic and neutral. Think whites, nudes, beiges, tan, greys and blacks.
#2: Patterns
Prints and patterns are conspicuously absent in a minimalist house design. Instead, you will see a lot of monochromes. People perceive monochromes to be just black and white when, in fact, it involves using a gradation of tones of the same colour to create a semblance of texture.
#3: Materials
Minimalism revived the interest in the use of new and traditional materials. Here are the main types of materials that are used in minimal design:
Industrial materials like chrome, steel, glass and plastic
Traditional materials like organic textiles, stone, wood and ceramics
#4: Textures and Surfaces
Minimalist interior design uses a limited number of colours and no patterns (as mentioned in an above point), making textures the last resort to create visual interest. We see a mixture of surfaces that include matte, flat and reflective finishes. These are combined with wooden tones and natural textiles in order to add warmth to spaces.
#5: Forms
A minimalist house design favours simple forms that adhere to clean lines. Typically, there is one statement piece in every room that stands out while the remaining are complementary elements woven around this centrepiece.
FAQs on how to get the minimal look right
Q1: How to decorate every room in minimal style?
A: It is easy to incorporate minimal design elements in every room. Let us show you some room-wise examples of how you can do it.
Living Room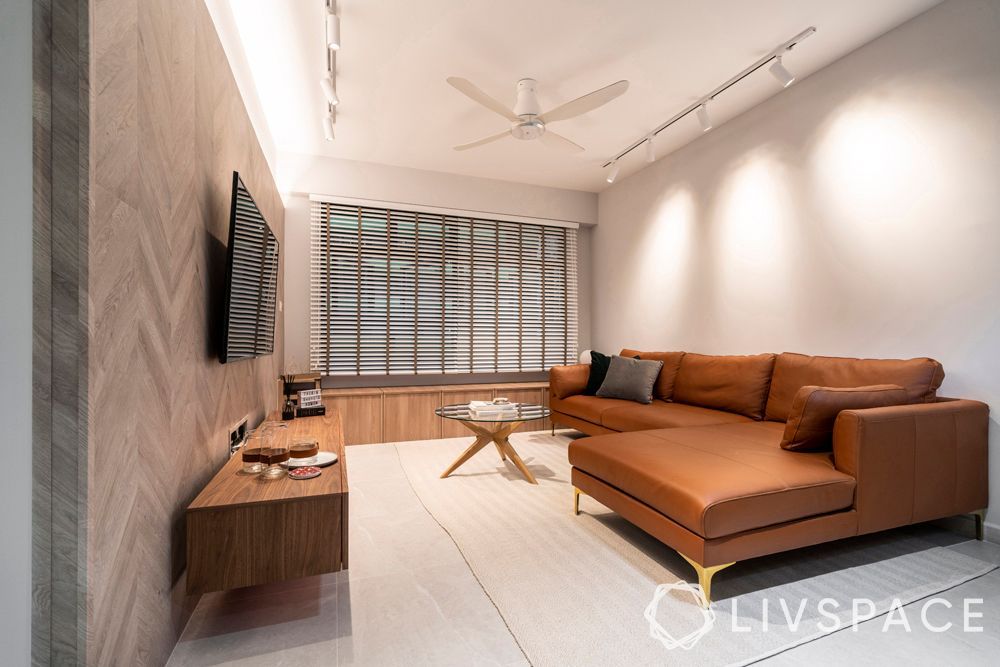 Do you want to create a laid-back luxurious look in your minimalist house living room? Go for essential furniture that is also functional and sleek. Ensure that there are some no-decor spots in the space, like behind the sofa. Stick to minimalist decor and let the clean and simple look speak for itself.
Read about the difference between minimalism and Scandinavian here: Stylish Scandinavian or Modest Minimalism?
Dining Room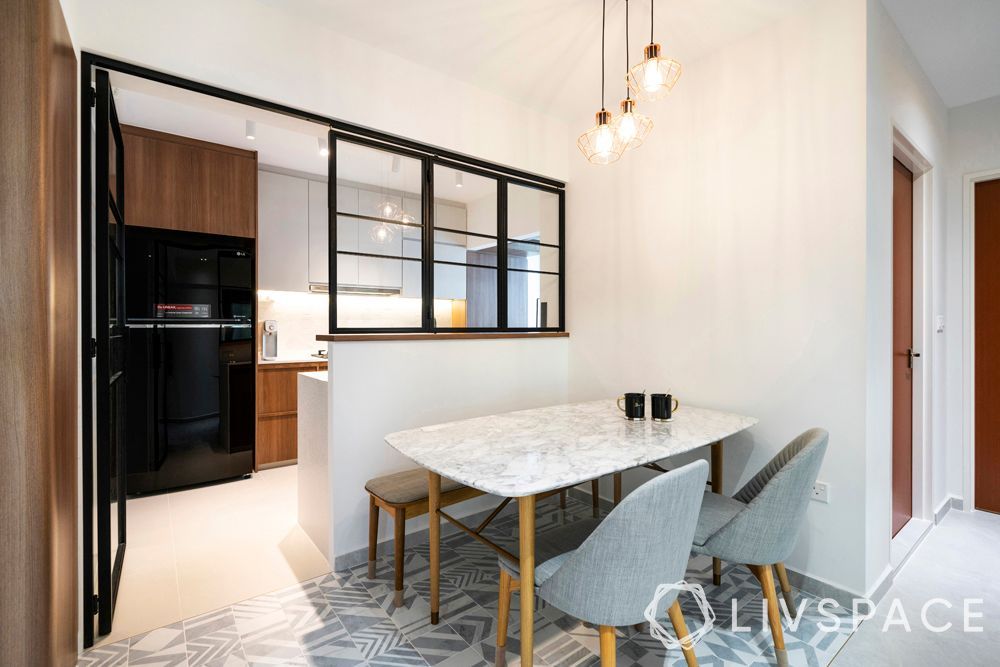 The right amount of quirk in your dining room will go a long way in establishing a good minimal design look. If you want to highlight a particular area, add some statement pendant lights or patterned floor tiles. But, make sure you keep the dining set simple and fuss-free in keeping with the minimalist style.
Here are 9 Handpicked Dining Rooms That Are Perfect for Every Kind of Home
Kitchen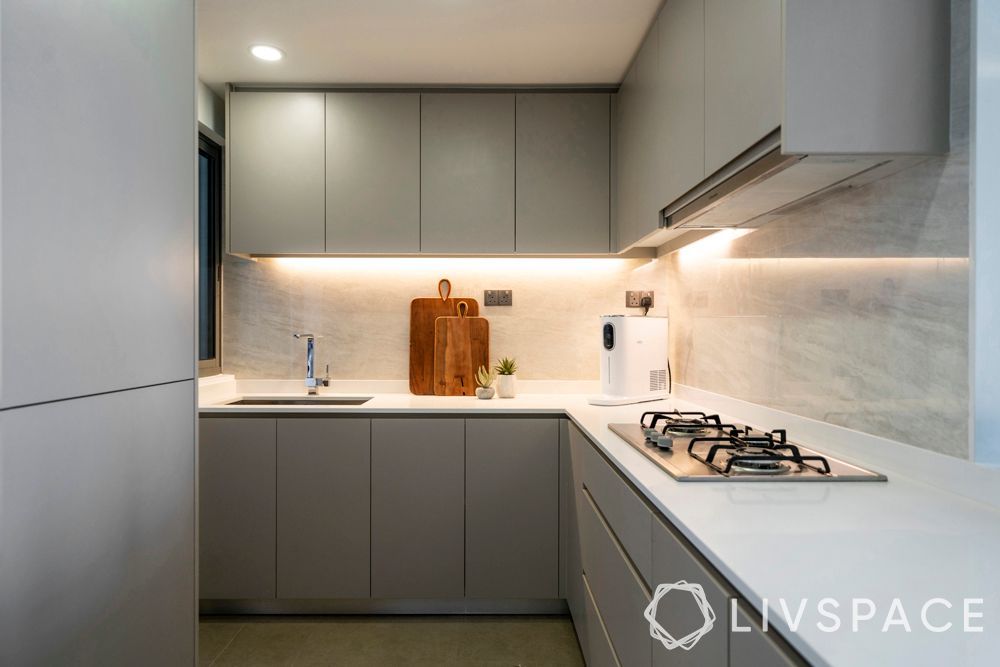 When it comes to minimal design, no home is complete without a clean and distinctively modern kitchen. First and foremost, make sure that you allocate the largest portion of your budget here, since you will need the best material for your cabinetry. Why? In a minimalist room, the sheer simplicity of the design shifts the entire focus to the cabinetry. A clean colour palette, including white, grey, beige and so on, will ensure you get it right.
Bedroom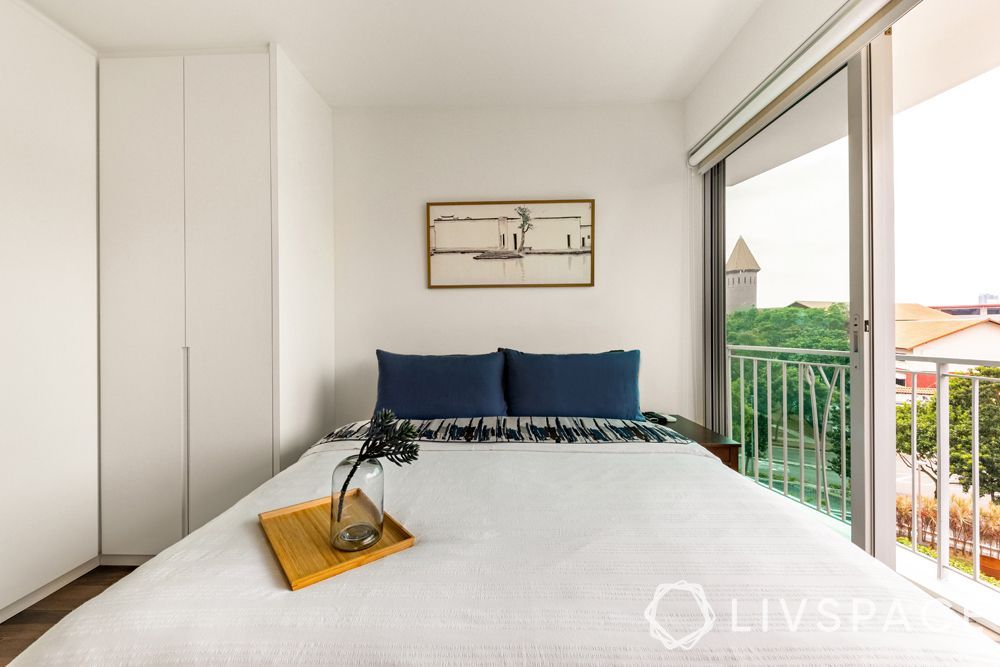 For your bedroom, stick to symmetry, clean lines, simple silhouettes and sophisticated upholstery but don't shy away from experimenting. Notice how we have used white liberally in this bedroom and added pops of colour with soft furnishings like cushions.
Home Office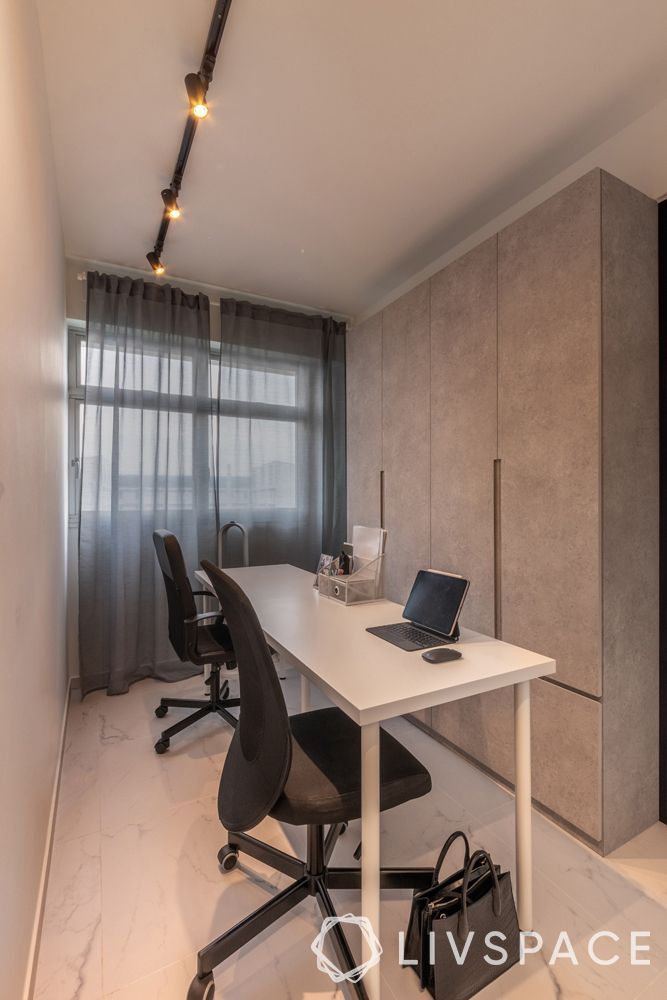 For the home office, we suggest keeping the look functional and simple with respect to furniture. These days, the home office is a high traffic area, so make sure that storage is a priority. Also, add at least one cabinet where you can stow away your documents and papers so that the space does not look cluttered, which is an essential tenet of a minimalist house design.
Q2: What is the biggest challenge of minimal design?
The biggest challenge while using minimal design at home is ensuring that your home does not look dull or flat. You can get too absorbed in selecting clean and simple patterns and textures. As a result, your minimalist house might look boring and monotonous if you do not add the right pops of colour. Also, form and functionality need to be kept in mind when going minimal.
Q3: What are the main elements of minimal design?
The main elements of minimalist interior design are bare essentials, open layout, clean lines, minimalist furniture, clutter-free surfaces, neutral colours and simple textures.
How can you design your own home using minimal design?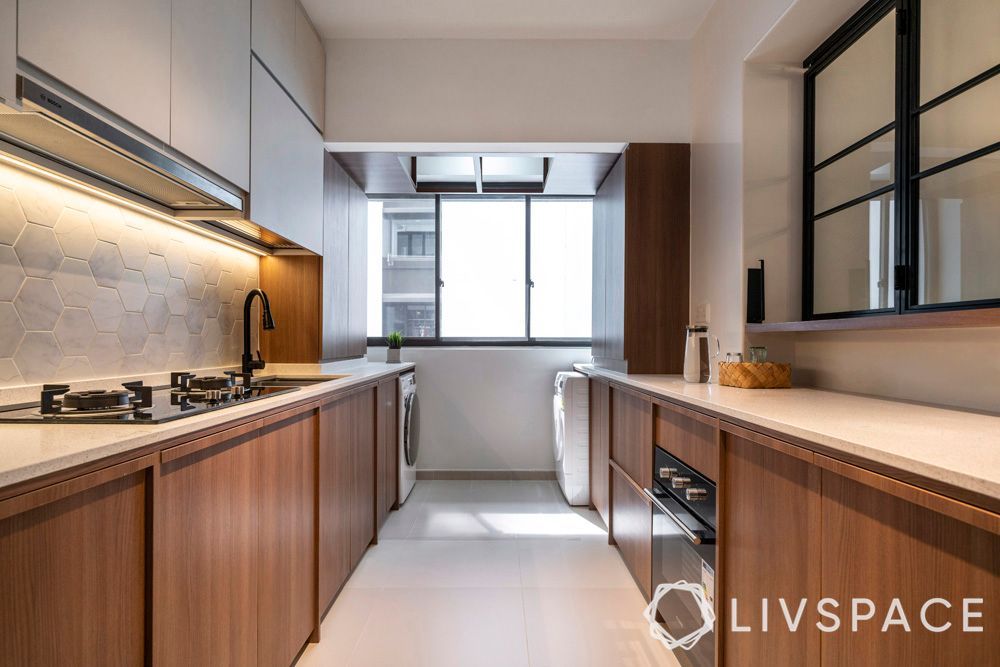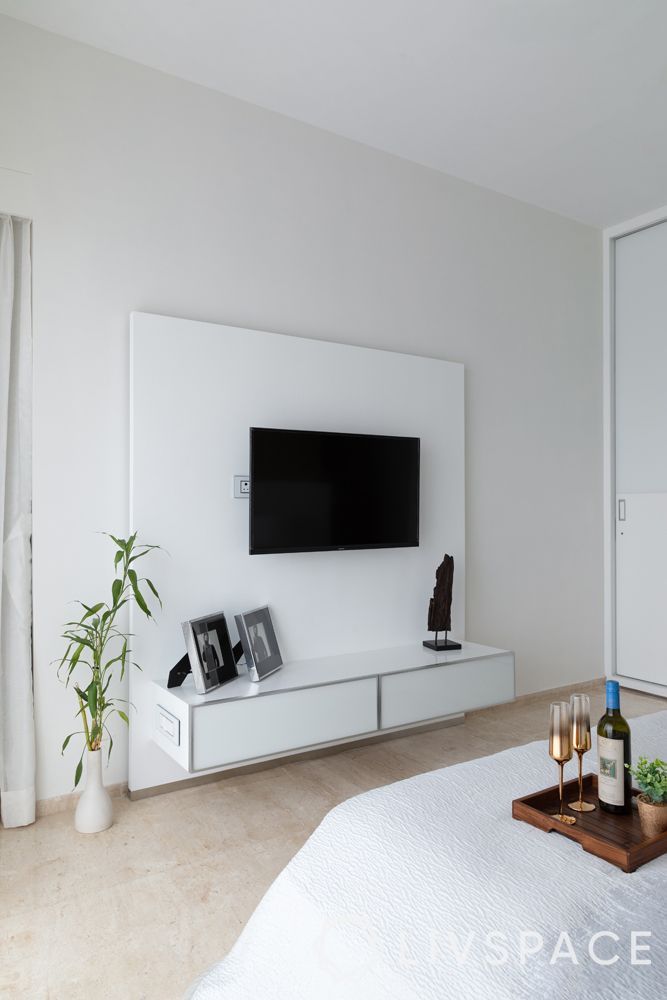 #1: Most apartments in Malaysia now have open living room layouts. However, if your home is older, consciously opt for an open layout. This generally makes the space look larger than it is.
#2: Stick with a trio of colours per room and play with their tints and shades as required. The use of subtle textures should be prioritised over adding colour in a minimalist room.
#3: Malaysian homes are typically heavy on storage because they have compact spaces. While we understand the need for storage, if you want an uncluttered minimal design for your home, we recommend using cleverly concealed options. Under-bed or bedside unit storage is very useful in this regard.
#4: Another option is installing wall-mounted or floating furniture in your minimalist house design that ensures that you have plenty of floor space. Free space around the floor makes the home look open and roomy.
#5: Last but not least, never buy anything that you don't absolutely need. Also, don't hoard things that you don't need because it leads to clutter.
Here's a summary of minimal design for you
Colour palette
– The colour palette is unmistakably neutral — consisting of whites, nudes, beiges, tan, greys and blacks
– The trick is to stick to two or three colours for every room; at best relying on different tones of the same colour for some variety

Patterns
Given the sparse approach of this style, prints and patterns are largely absent from minimalist interior design
Materials
The material library is quite multifaceted. It includes:
– Industrial materials like chrome, steel, glass and plastic
– Traditional materials like organic textiles, stone, wood and ceramics
Textures and surfaces
– With limited colours and no patterns to play with, fall back on textures to create visual interest
– Surfaces range from matte to flat and reflective
– Wooden tones and textiles are used to add warmth to spaces
Forms
– Simple, straightforward forms with a partiality for clean lines
– A room typically features one stand-out piece and while that can be bold, it still adheres to the principle of simplicity in form
How Can Livspace Help You?
Want stunning interiors? Livspace can help you! All you have to do is book an online consultation. If you prefer meeting in person, you can also find Livspace designers at the IKEA Damansara store. Hurry up and get quality home interiors from the best in the industry!
If you are in need of inspiration to get the minimal design right, Get Expert Advice on How to Choose Colours for Scandinavian Interiors.
Send in your thoughts and suggestions at editor.sg@livspace.com.