Maximum house owners, after living over for 12 months at home because of the pandemic-prompted lockdowns and precautions, had been compelled to analyse their home layouts. Making their homes easy to manage and personal has been a goal and a challenge at the same time. That is why homeowners seem to have been more inclined towards minimalist design. While minimalism has been gradually gaining popularity, this year, the want for creating a zen space together with low-maintenance interiors has gained people's attention too. So, we thought of helping you out by putting all the ideas for designing a minimalist living room in your own home. 
What is Minimalism?
Minimalism is all about doing greater with much less. Minimalist interior designs are about maintaining the decor and layout of the home simple and basic. However, that doesn't imply making the house dull and colourless but it simply means that the simplicity takes over grandeur. Minimalist interiors impart a neat and soothing look to the home. From a neutral colour palette to multifunctional furniture, the house is designed to be understated while keeping the design luxe and classy. This trend is considered to be the best especially for the small-sized houses in Malaysia.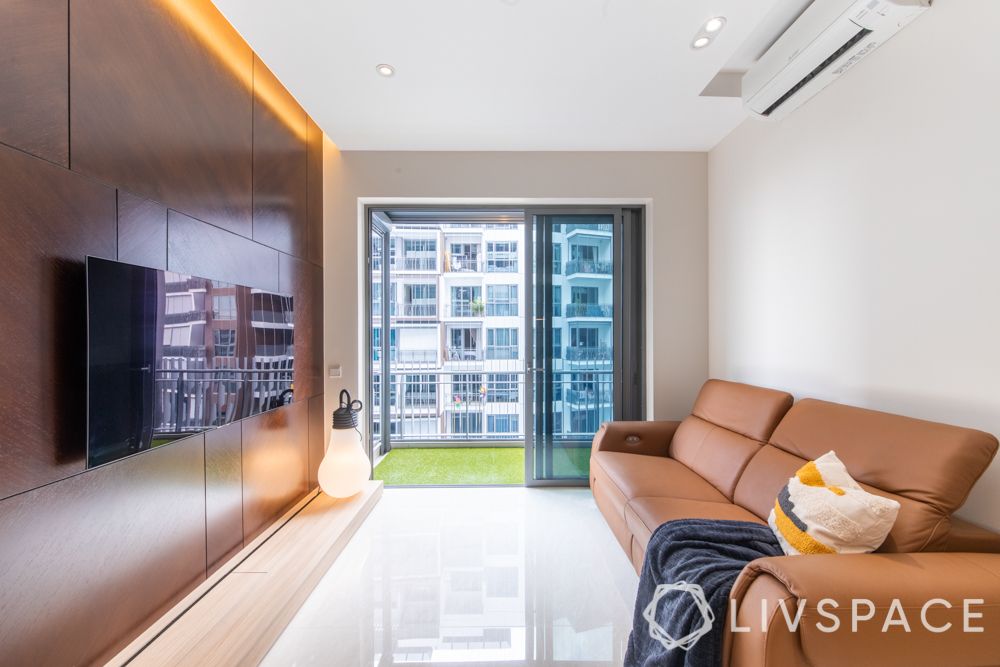 How To Decorate a Minimalist Living Room
The main idea behind creating a minimalist living room is to create a relaxing  and soothing environment at home devoid of clutter. Here are a few pointers and suggestions to help you get that minimalist appearance in your living room: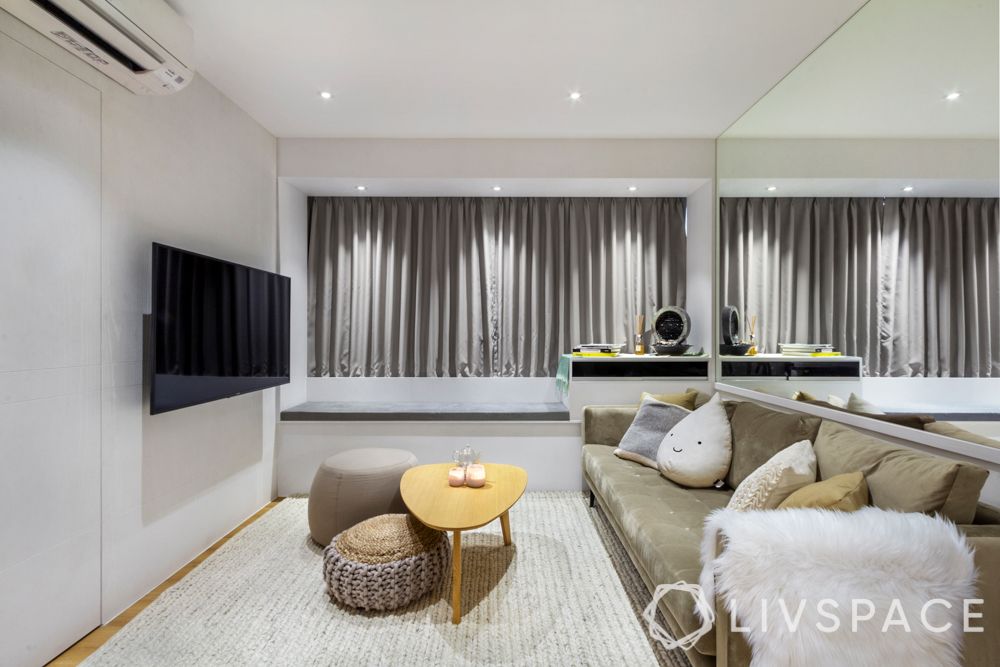 #1: Create a Clutter-Free Zone
The vast majority of us are hoarders. We can't help but collect trinkets and find it difficult to part with them, even if they aren't utilised at home! Either we have an emotional attachment to them or we believe they will be utilised in the future. That is the polar opposite of modern minimalism, which encourages you to tidy your home as frequently as possible. If you're a regular on Clubhouse, the audio-based social site, you'll notice that there are rooms set aside every week for helping you declutter your home. Some people even find it therapeutic!
#2: Personalise Your Minimalist Living Room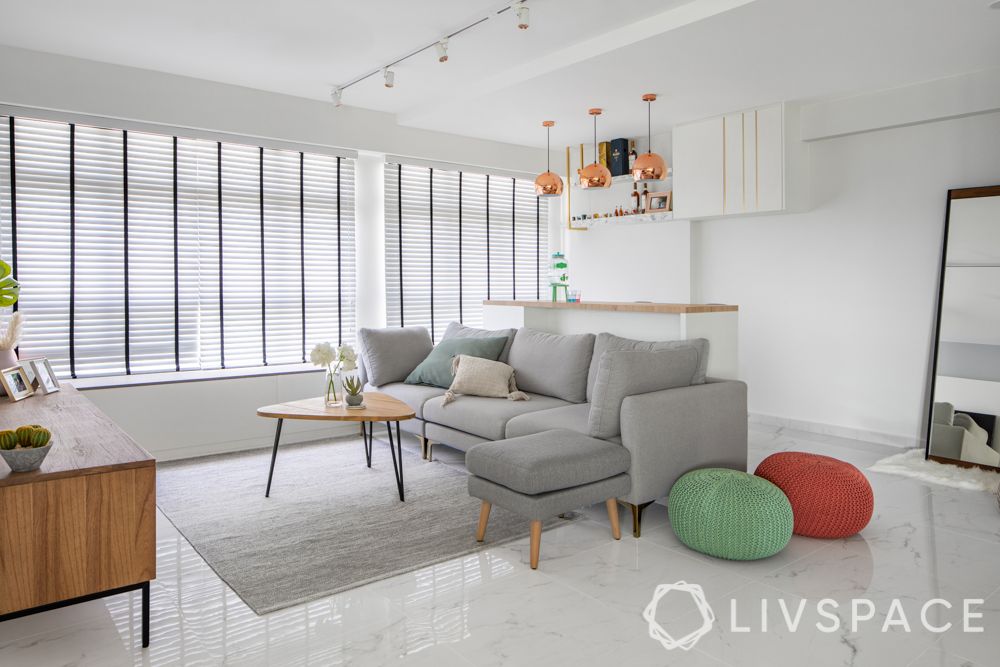 Many people relate minimalist home design with a clinical, frigid appearance. Well, this is not always incorrect. When designing a minimalist living room for an apartment, make sure to personalise it. It might be your favourite colours, a cosy seating space, or even handcrafted décor items that reveal a little about you. Colour and charm do not have to be completely absent from minimalist homes. You can easily pull this off with the help of a Livspace designer.
#3: Choose a Minimalist Sofa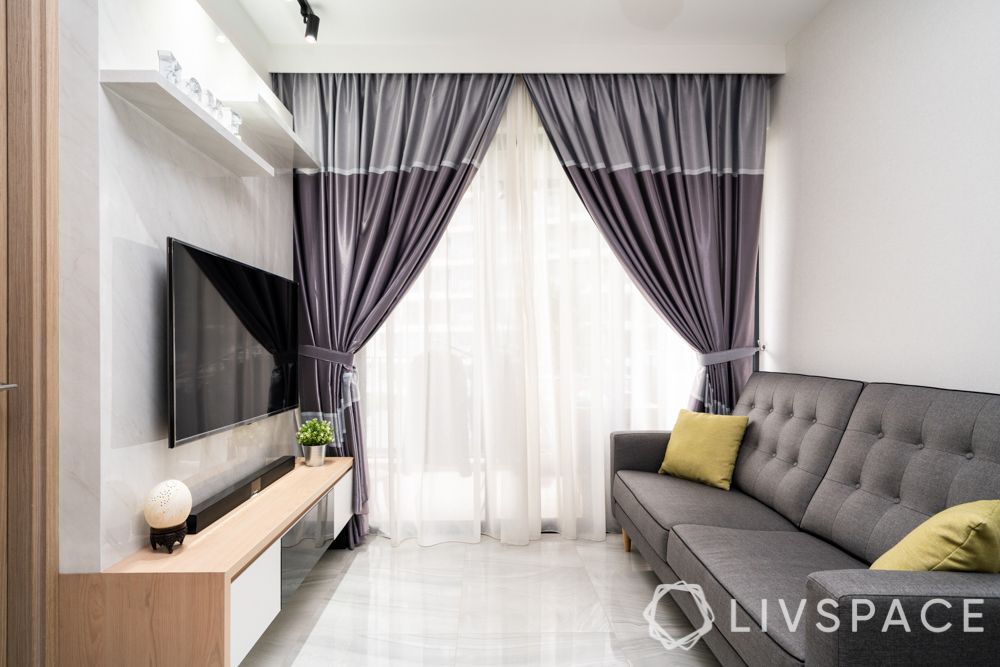 The sofa is the largest piece of furniture in your living room. Make sure you use the proper colours when designing a minimalist living room—neutrals, pastels, and light-coloured versions. This not only balances the look, but it also allows you to expand on the colour palette. In addition, the sofa should be low-maintenance to help you save time cleaning. From tufted pillows to comfort levels, you can get creative with textures and materials.
#4: Go with a Neutral Colour Palette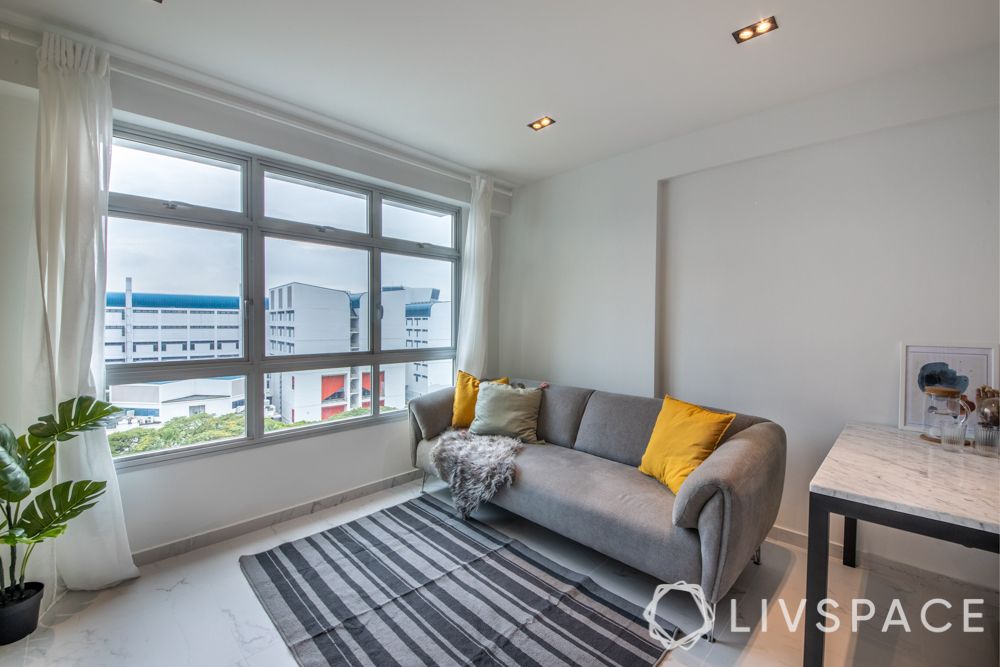 The goal of designing minimalist living rooms is to make them as pleasing to the sight as possible. As a result, while choosing furniture and wall colours, neutral colours such as white, grey, beige, and others in this spectrum are preferred. It also serves as a foundation if you decide to use colourful decor at any stage. Even in this grey-and-white-toned living room, the orange throw pillows, for example, add a lively touch. Plants in a minimalist living room can also add a refreshing touch.
#5: Opt for Sleek Furniture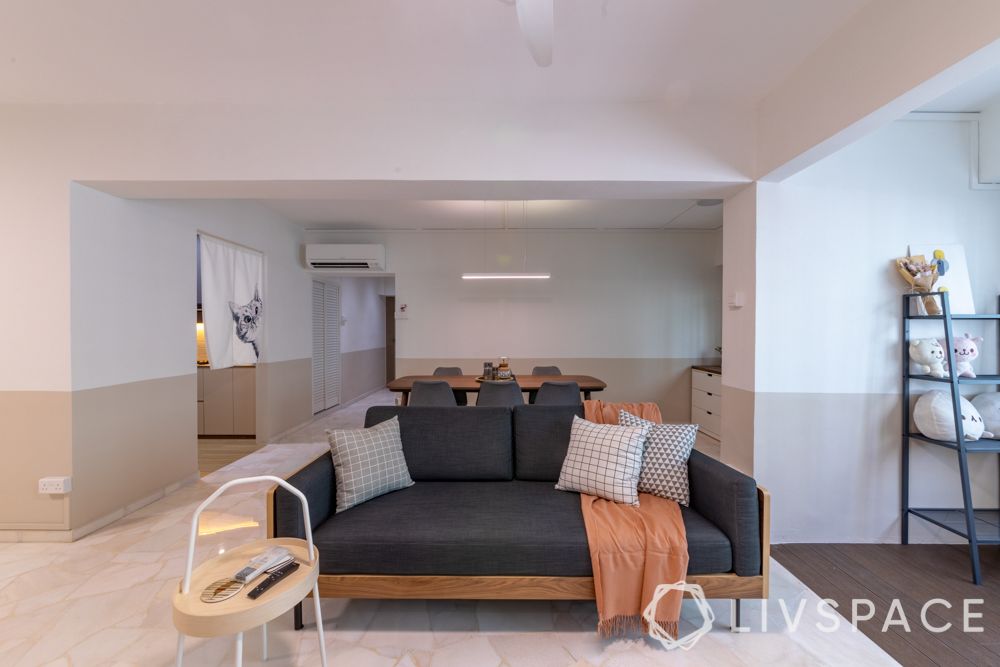 Always choose objects that aren't cumbersome while furnishing a minimalist living space. Sleek furniture with exposed legs may create a bright, airy, and joyful atmosphere in the room. Also, organise the furnishings in a nice and tidy manner so that zones can be readily created. Modern minimalist home design also allows for a variety of materials and styles in furniture.
It can be difficult to decorate a simple living space. However, with the appropriate interior designers on board, this may be a simple task. Livspace has created numerous minimalist homes, so we're well-positioned to assist you figure out how minimalistic  simplicity might work for your space as well! Consult an expert to learn how to decorate your apartment in a minimalist style. Livspace handles interior design from beginning to end, so all you have to do is focus on getting the best for your house. 
How Can Livspace Help You?
If you are thinking of redesigning your home, then consider Livspace. Book an online consultation with our designers now to turn your dream home into a reality. We are all about quality and safe interiors.
Let the pandemic not stop you from attaining your dream home. We follow strict COVID-19 safety protocols, which you can read about here.
Let us know your comments and suggestions by writing to editor.sg@livspace.com