Beginning from 1886, window grilles are important elements of home decor these days. Not only are window grilles essential for your home's security, but they also provide a type of child and pet protection. In order to ensure that the residences are safe and secure, window grilles are used in almost every Malaysian home. Here are some things you should know about the window grille design you are planning to install in your home.
What Is a Window Grille Design?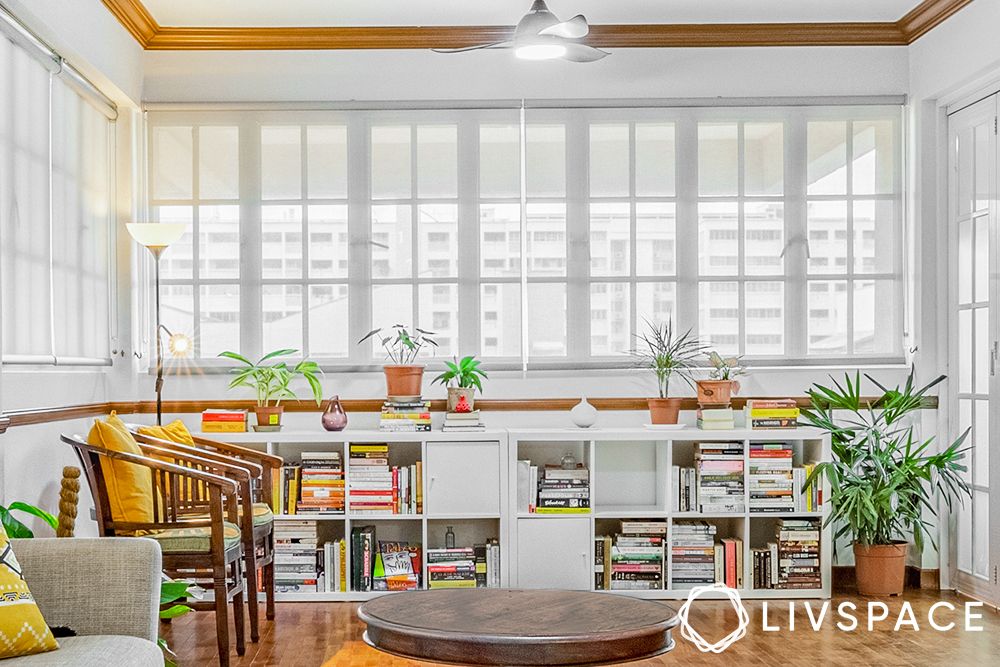 By definition, a modern window grille design is a decorative design made up of horizontal or vertical bars that partition a large piece of glass into smaller panes on a window. grillees can also be made from thin strips of wood or vinyl in addition to metal.
They have been serving a preventive purpose for years. However, one can organise them in a certain way to produce an appealing pattern, on otherwise drab windows, for aesthetic purposes.
What Are the Types of Window Grille Designs Available?
Simple Modern Window Grille Design #1: Slim Grille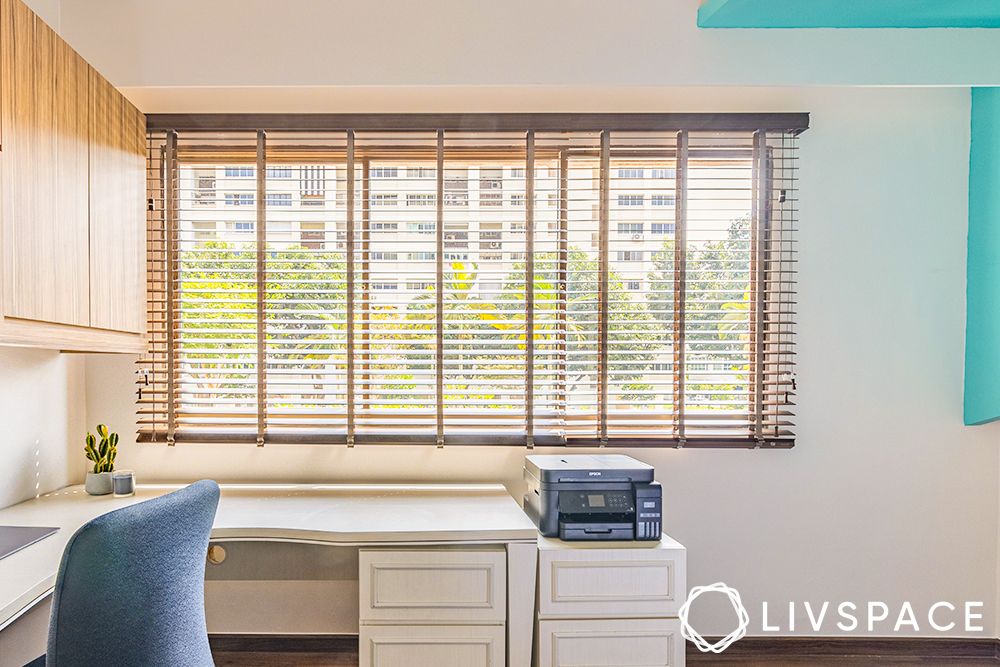 The slim window grille designs, which is among the most traditional window grille designs, gets its name from the size of its individual grilles. The majority of grilles are thick because they are made of heavier metals, such as angular bars, while these slim window grilles are thin, measuring at least 6mm or less. These house grille designs have a more contemporary vibe. Here are some pros of the slim window grille design that our Malaysian designers highlighted.
Protection: People typically use these grilles in homes to provide protection. While many homeowners fear that intruders may break in through a cracked window, the evenly placed bars of these slim window grille designs serve as that crucial impediment.
Adaptable and flexible: This simple modern window grille design can be set up to give the impression that the windows are compact or lighter. Additionally, it may adapt to a variety of styles, including industrial, minimalist, and contemporary.
Also read: 9 Pretty Design Ideas To Fully Make Use of Your Bay Window
Window Grille Designs #2: Iron Grilles
The iron window grilles are incredibly practical but can look a bit retro, and they fit effortlessly with regular windows. This will enhance your home's appearance while also adding a straightforward style to it. The designers use these grilles in older house grille designs.
Iron is a powerful and long-lasting material, therefore adding iron grilles to a bay window can increase the security of those who live there. These stylish window grille designs are easily customizable, allowing you to add the ideal balance of security and beauty.
Window Grille Designs #3: Full-Height or Centre Portion Window Grille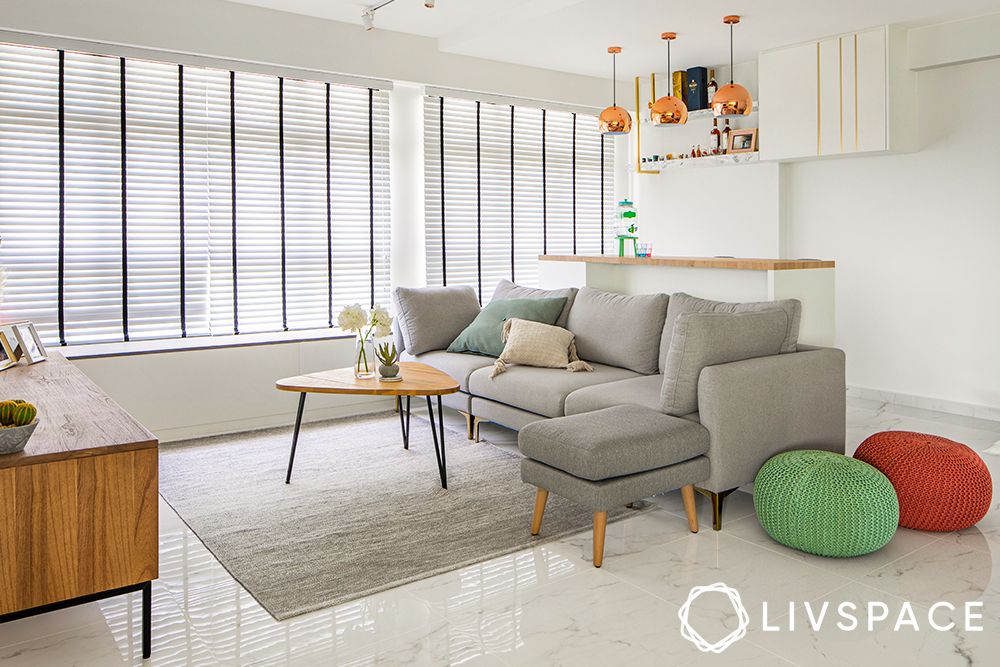 Full-height window grilles usually cover the entire window length and they are preferably slim-grilled. However, they might be 1m or above the ground and cover both the centre sliding/casement windows. It can also be central-grilled. It depends on the location and size of your window.
Window Grille Design #4: Grid Pattern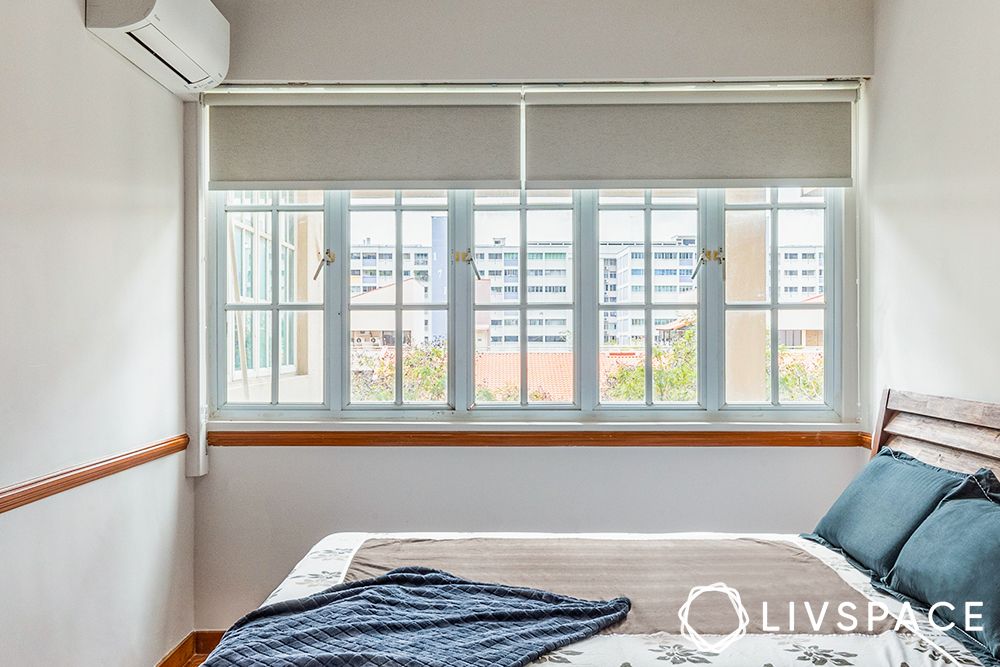 If the standard grille shape and dimensions aren't your thing, consider a window grille design with a grid pattern to shake things up. Both interior and exterior windows can have a flexible grid design. This simple modern window grille design provides a distinctive flair. It is durable and has an exquisite appearance. One can readily adjust and incorporate these grilles into the décor of the home.
Window Grille Designs #5: PVC Casement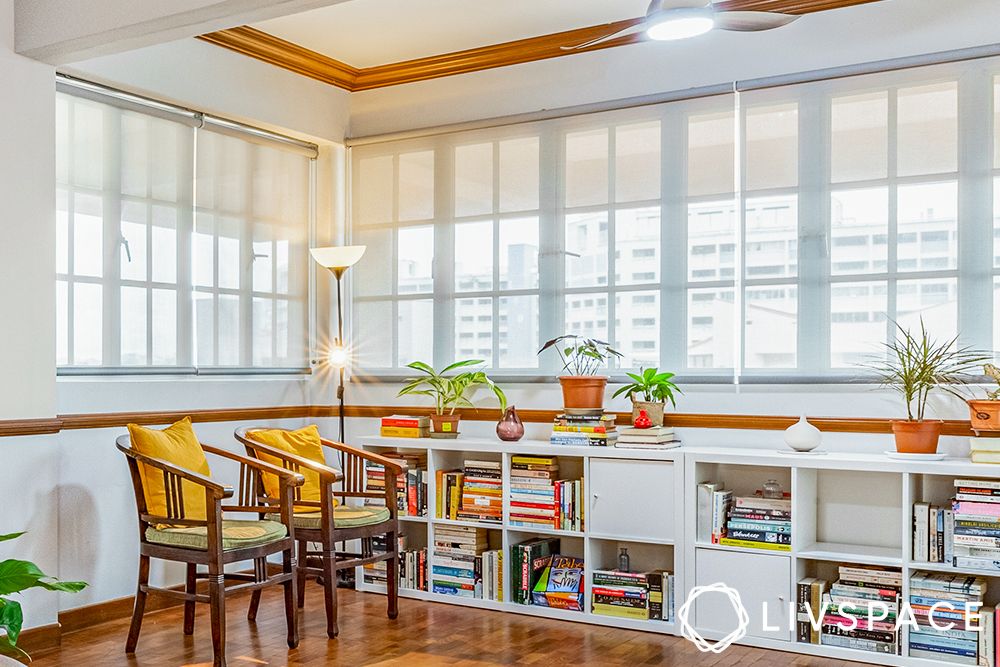 This is a stylish substitute for traditional grille designs. People use these grilles primarily for commercial structures or communal areas of homes, make your house attractive and hold a dash of modern style.
These grille designs are incredibly strong, long-lasting, and aesthetically pleasing because they are made from standard materials and put through a rigorous procedure. These grilles have PVC as the primary material and are incredibly strong, lightweight, and resistant to abrasion. These grille designs are among the most popular options because of their aesthetic value.
Simple Modern Window Grille Design #6: Invisible Grille
Fortunately, architectural advancements have led to the development of innovative window grille designs. These invisible window grilles are gaining popularity in Malaysian homes and offices these days. Slim window grilles offer security and safety, but they may also age the façade of a house and impede the view of an otherwise stunning landscape. These modern window grille designs don't seem to be there at all. We refer to them as invisible window grilles, and designers and developers have grown to love them. They can be barely seen, look stylish and can be installed quickly.
Are Window Grille Designs Expensive?
The cost of a window grille in Malaysia will vary according to its type, dimensions, and general makeup. Since they come in a variety of shapes and the material is readily available, slim grilles are unquestionably the most economical grilles. Typically, it costs between 1,500 ringgit and 3,100 ringgit .
However, invisible grilles are a distinct type. You can expect to pay a heavier price for its extremely innovative style. These grilles cost a little bit more than the majority of window grilles. They start at 3,400 ringgit and can go up to approximately 4,600 ringgit, based on the size, manufacturing and aftercare services .
Want some more design inspirations for your modern home? Read this: 15 Hacks for Modern House Design Inspired by Livspace Homes
How Can Livspace Help You?
We hope you found our ideas on new stylish window grille designs useful! If you want your home to be just as beautiful, then look no further. Book an online consultation with Livspace today. Delivering safe home interiors has been our No. 1 priority. Click here to find out how we deliver interiors following all safety protocols.