When it comes to design, there's more than one way to spruce up your home interiors without drumming up a full renovation. And what better way to do it than with wall decor paintings! Besides changing up your soft furnishings, you can also try different wall painting design techniques to breathe new life into your home in Malaysia. What's more, interior wall painting can also be carried out as a fun family activity. You won't necessarily need a professional, but you sure can rely on one if you aren't a DIY fan.
So, if you're on the lookout for some fun wall painting ideas for the bedroom or just something to spice up your interiors, you've come to the right place. Here are some fun and easy wall decor paintings you can try in the bedroom or other common areas:
#1: Wall Painting Ideas for the Bedroom — One-Colour Feature Wall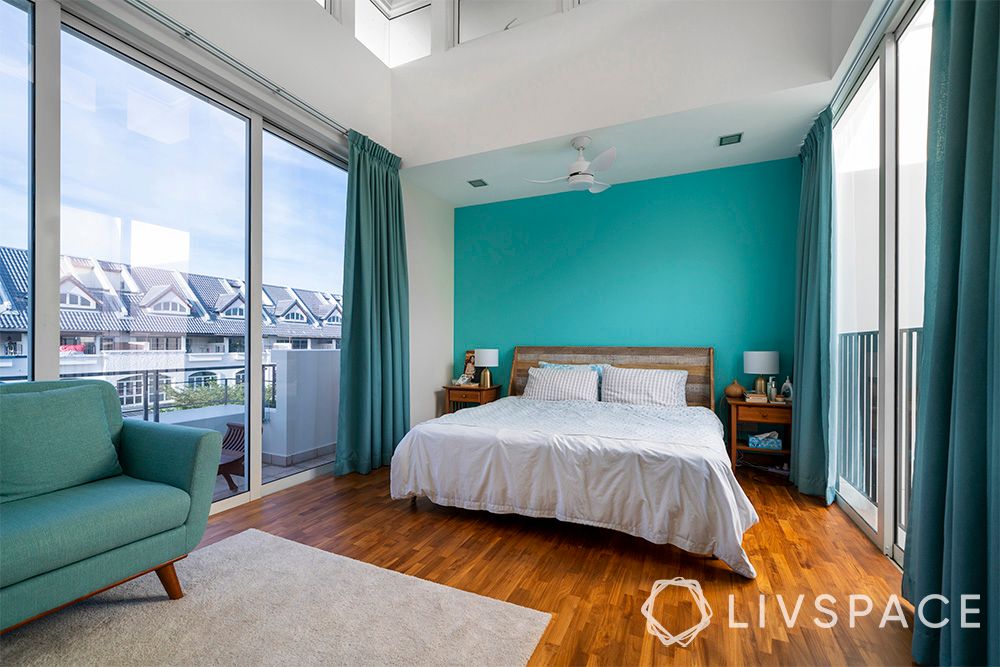 A feature wall is nothing but a single wall painted or designed in a way to stand out from the rest of your room. You can achieve this bedroom wall painting design by identifying one wall in your room that you'd like to highlight. Be sure to select a central wall that stands out instead of a less visible one. This will help further the impression of these wall painting ideas for the bedroom.
Similarly, if you've been looking at wall painting bedroom colours you'd like to experiment with, a feature wall is a great way to do so. Whether you want to go bold or keep things minimal, a feature wall is guaranteed to help you get the job done.
#2: Wall Decor Paintings for the Lovers of Experimental Art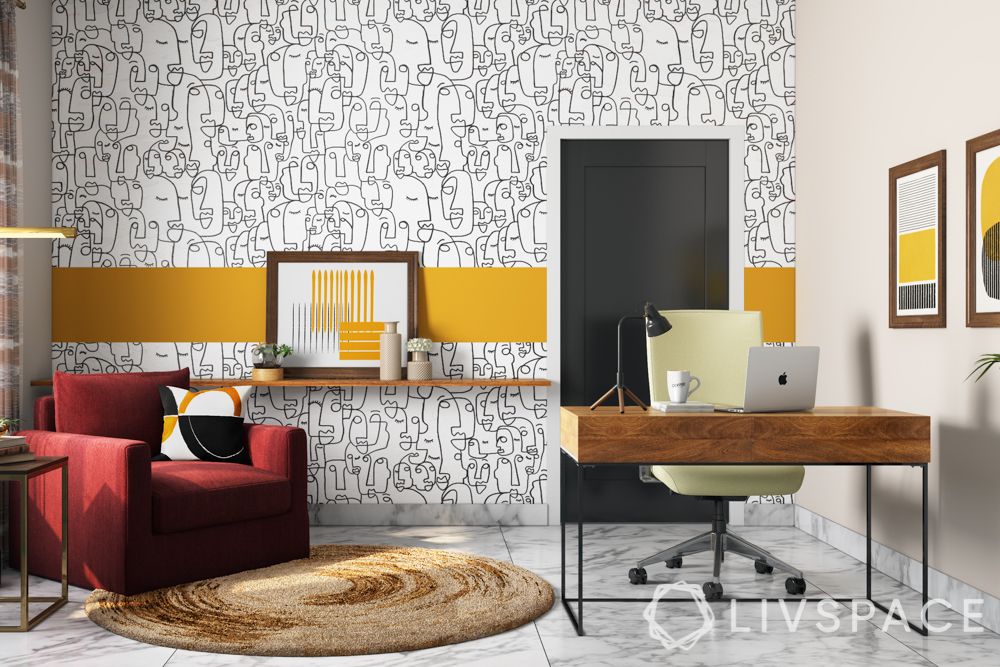 Looking for wall painting ideas for bedroom interiors that have a bit more personality? Perhaps a mural wall is up to your speed. Murals are simply a wall painting design that breaks the monotony of a room.
You can get a professional artist to design a mural for you, or you can get the family together and DIY a design to make it more personal. However you choose to design your bedroom wall painting, it's sure to be a creative asset to your interior design.
#3: Wall Painting for Bedroom Interiors Featuring a Simple Pop of Paint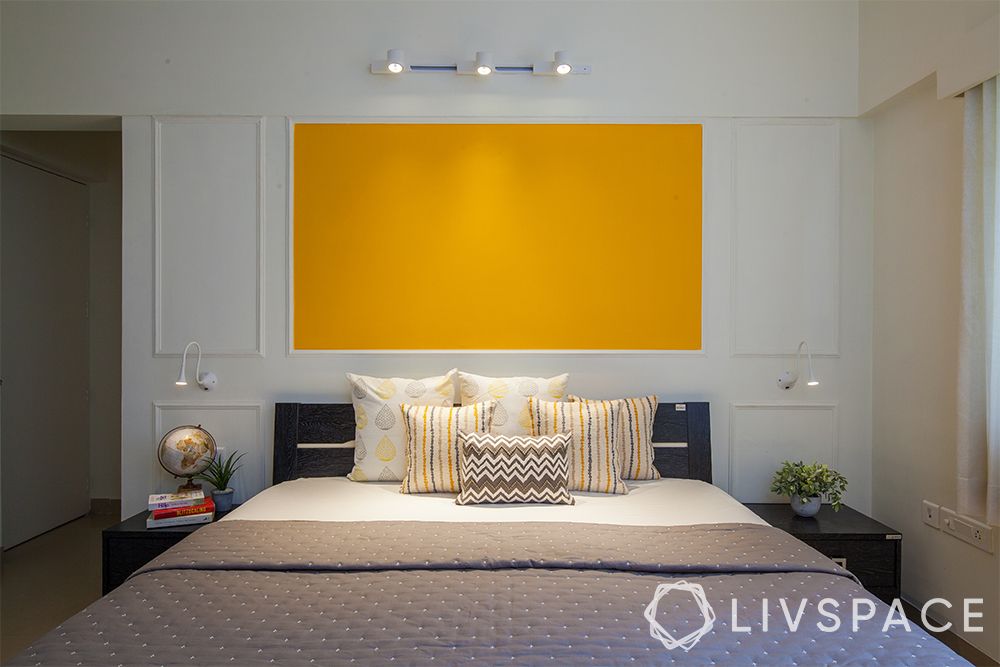 If the idea of a full-size wall painting for bedroom interiors is a bit much, you can always experiment with a simple pop of paint instead. Similarly, this type of wall painting design can also work with fun room colour ideas for a stylised look.
What's more, you can even use this space as a backdrop that highlights the artwork on your walls.
Also Read: How to Choose the Perfect Wall Art for Your Home?
#4: Textured Paint Effects for Subtle Yet Dramatic Walls in Malaysian Homes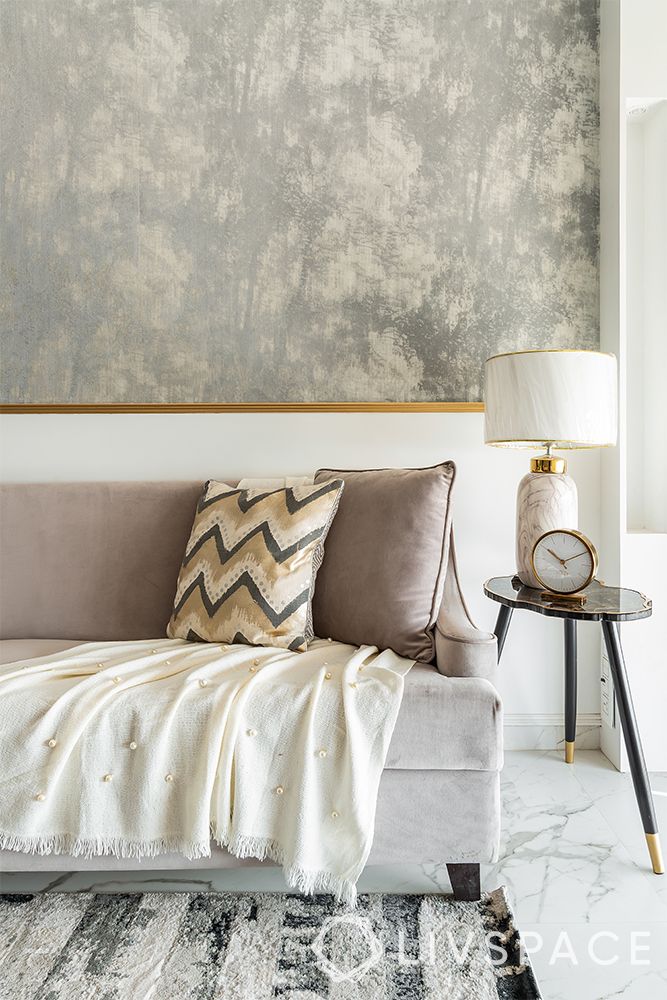 Textures are a great way to add interest to your wall painting design. When it comes to textured paint, you don't necessarily have to rely on material finishes to get the job done. If you'd like to add some depth to your space, opt for texture-effect paints that can help you recreate the look of real textures.
However, if you'd like to embrace the DIY route, all you'd need is a textured roller brush to achieve this wall painting design. You can either use this technique for common areas, or as wall painting for bedroom interiors.
#5: Go Bold with a Colour-Blocked Wall Painting Design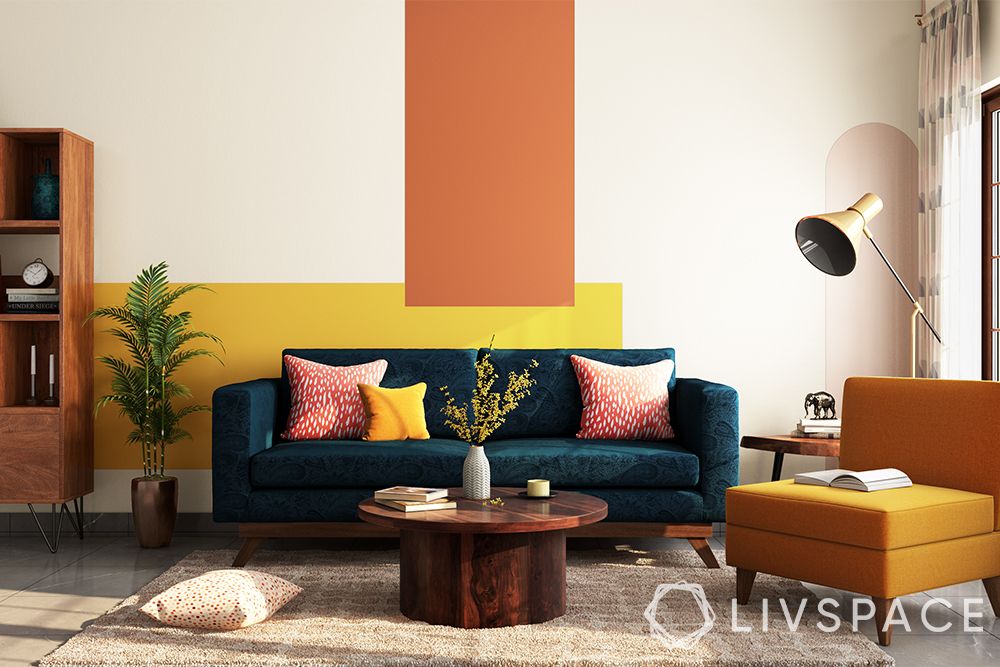 Are you a fan of contrasts and bold colours? If yes, colour-blocking might be your new favourite wall painting design technique! But what does colour-blocking entail anyway? Simply put, it is the selection of colours that lie opposite to each other on the colour wheel.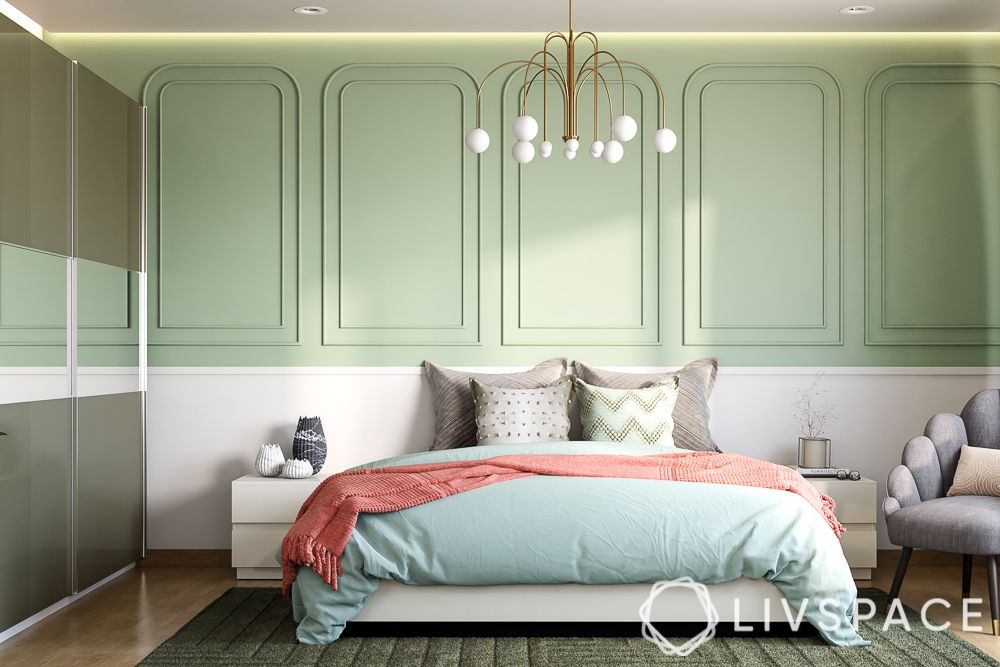 You can also choose contrasting solid colours paired with neutrals to make this work for your bedroom wall painting. This helps bring together a rich medley of colours with a complementary contrast. So, if you're looking for a bit of drama to spice up your interiors, it's time to embrace colour-blocking.
#6: Use a Geometric Wall Design to Add Interest to Simple Malaysian Homes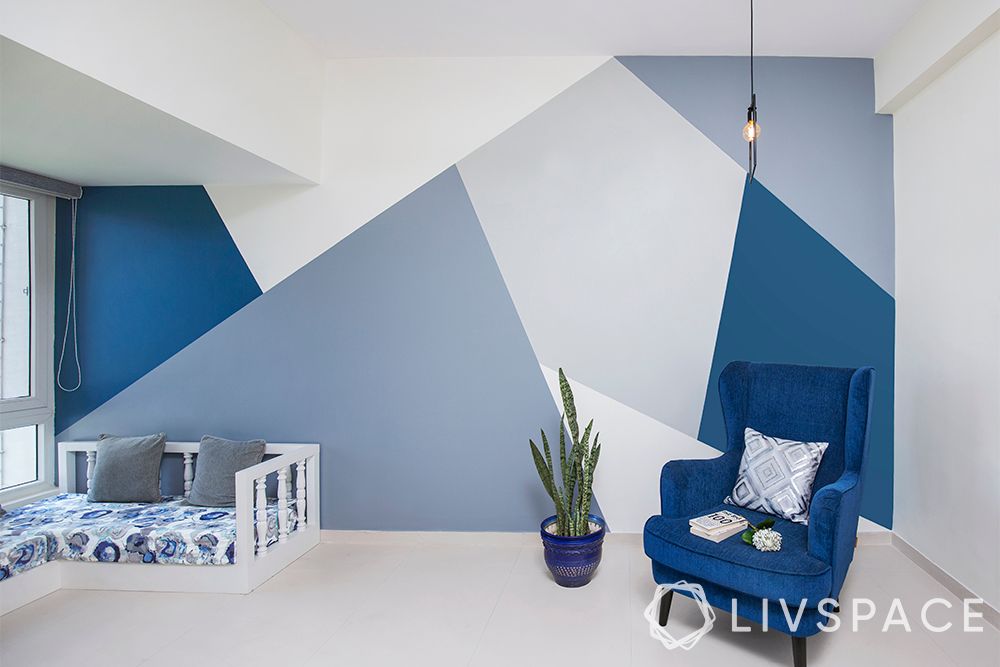 Among all the wall painting ideas for the bedroom, a geometric wall design surely stands out the most. Since this wall painting design is largely asymmetrical in nature, you can play around with more colours and hues in each segment.
You can stick with simple neutrals and pastels, or embrace a darker palette for a rich look. However, ensure that the colours you select complement the rest of your interiors to avoid a clash.
Much like how the room colours you choose can change the impact of your space, the same goes for your geometric bedroom wall painting. Go for larger shapes and patterns to make compact rooms bigger and vice versa.
#7: Embrace Two-Tone Room Colour Ideas for a Touch of Fun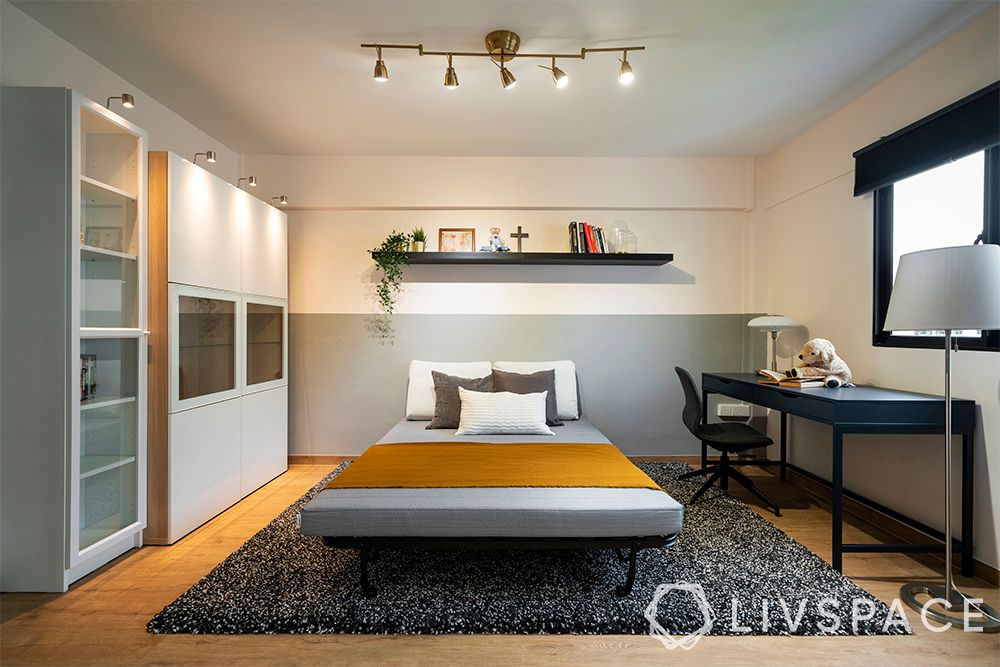 So far, we've covered how certain wall painting design techniques can alter the space of your room. But did you know they can also affect the height of your room? While the two-tone colour combination is a great way to dress up minimal interiors, the contrast also dictates how the height of your room appears.
If you like this wall painting design but don't want to implement it incorrectly, bear these pointers in mind. Rooms with low ceilings might benefit from using darker colours at the base to create the impression of height. Similarly, high ceiling rooms work better with lighter colours at the base to reduce the vertical height of the room.
Ensuring that you implement your bedroom wall painting correctly also depends on the space you have to work with.
How Can Livspace Help You?
We hope you found these wall painting design ideas helpful! For more wall decor inspiration, be sure to read 15 Amazing Gallery Wall Decor Ideas and Where You Can Feature Them.
Are you on the lookout for your dream interiors? Livspace can help you. All you have to do is book an online consultation. If you prefer meeting in person, you can also find Livspace designers at the IKEA Damansara store. Hurry up and get quality home interiors from the best in the industry!