Every home is as unique as the people staying in them. Your home should reflect not just your personality, but also your wants, dreams, and aspirations. Therefore, Mr. Lim, a Livspace customer, approached us to get a modern condo design for his Amber Residence apartment with modern and luxe vibes. He desired an interior design for Amber Residence Singapore home that emits modern resort vibes. He also wanted his home to be elegant, with a distinct 'wow' factor around every corner. Finally, as a happy family of three, they needed plenty of storage in their 3-room luxury condo design.
We reached out to Mr. Lim after the renovation to learn more about how he felt about the created style. The first thing he remarked was how much he was impressed with the dedication of our designers to make his vision come true.
__________________________________________________________
Who livs here: Mr. Lim with his wife and daughter
Location: Amber Residence condominium
Design team: Interior designer Sharvari N Kolavara, Business Manager Andrea
Livspace service: Entire house
Budget: $$$$
__________________________________________________________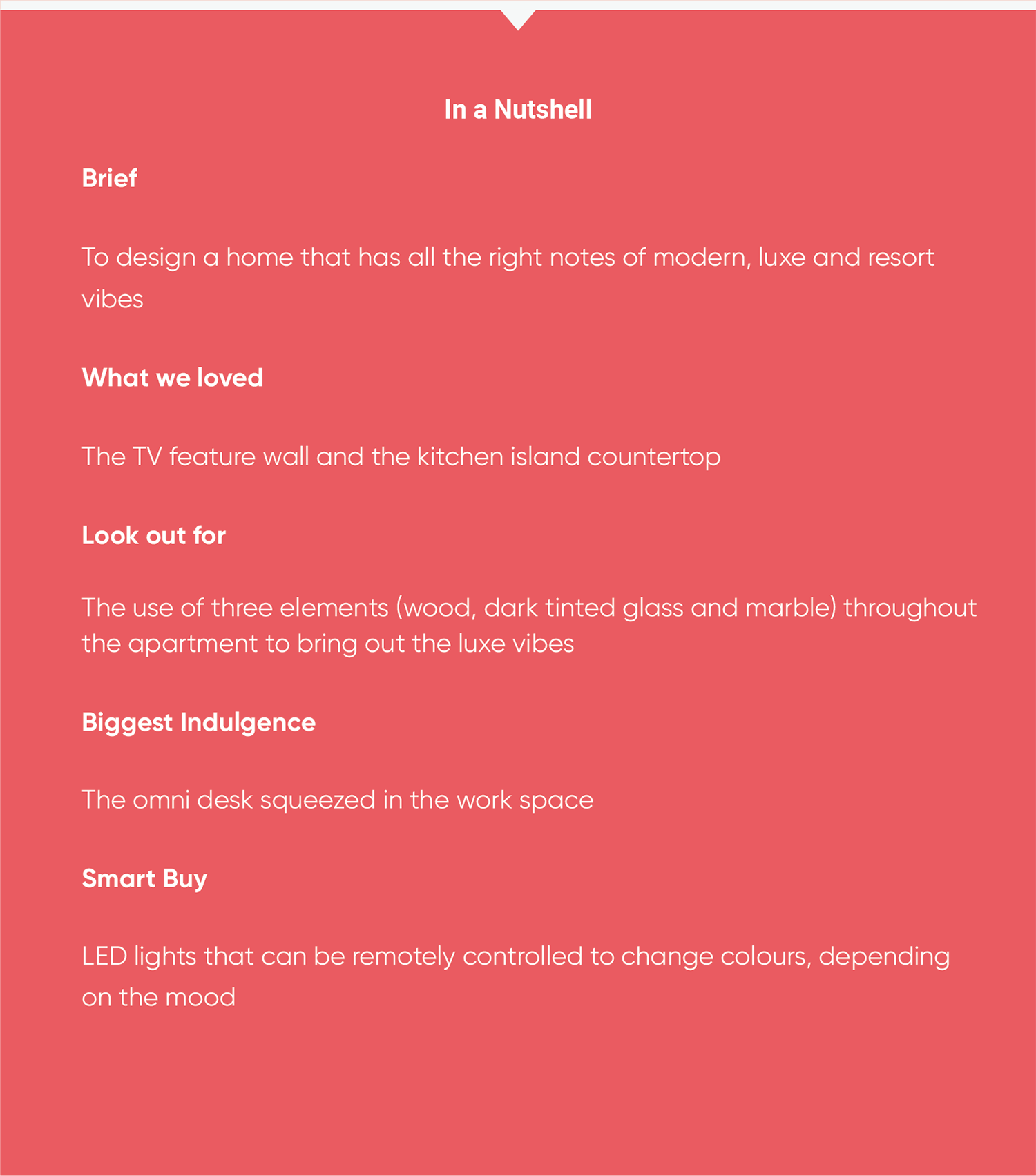 Let's hear from Mr. Lim about his stunning 3-room resort style condo design.
Buying a BTO in Clementi Peaks? Check out this amazing pet-friendly 3-room luxury condo design
Livspace Team: What was Your Vision and How Did Livspace Fulfil it for Your 3-Room Condo Design at Amber Residence?
Mr. Lim: We can describe the vision we had for this home in three words: modern, luxe and resort style. We wanted a home that looks enigmatic, but is still a cosy space for us where we can unwind after a long day of work. We wanted a 3-room resort style condo design that not only gives us vacation vibes, but also looks high profile and luxurious at the same time.

I'll have to say Livespace did a pretty decent job in giving us what we wanted. The way designer Sharvari brought this 3-room luxury condo design to life, in terms of colours and material schemes chosen, is quite incredible. It really brings out the concept we wanted. The three elements (wood, dark tinted glass and marble) echo throughout the apartment, bringing out the luxe look we wanted. The dark colours and the dark accents blend pretty well with the overall design.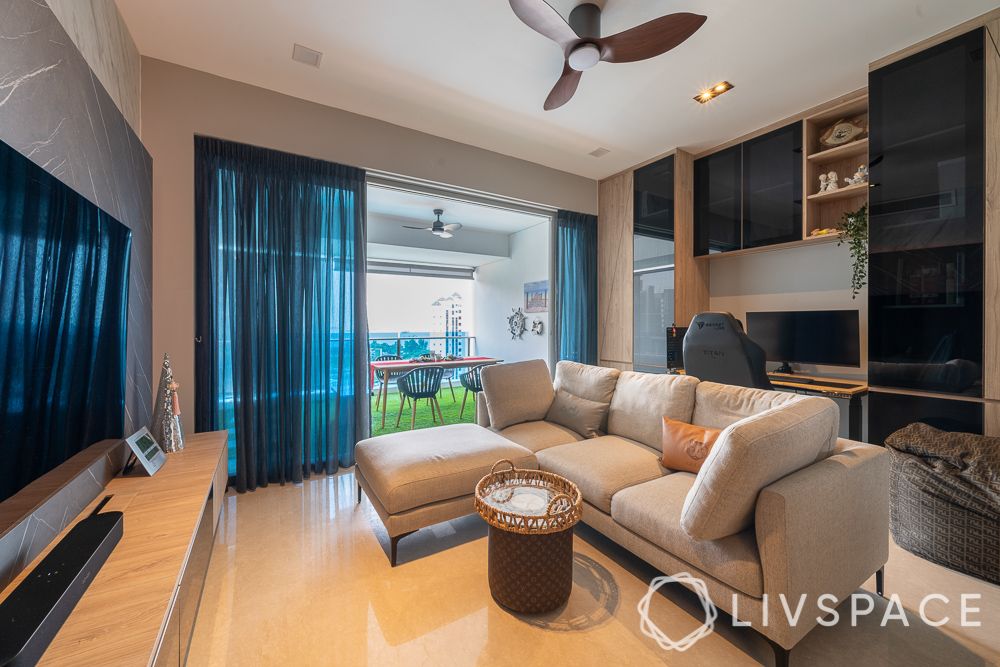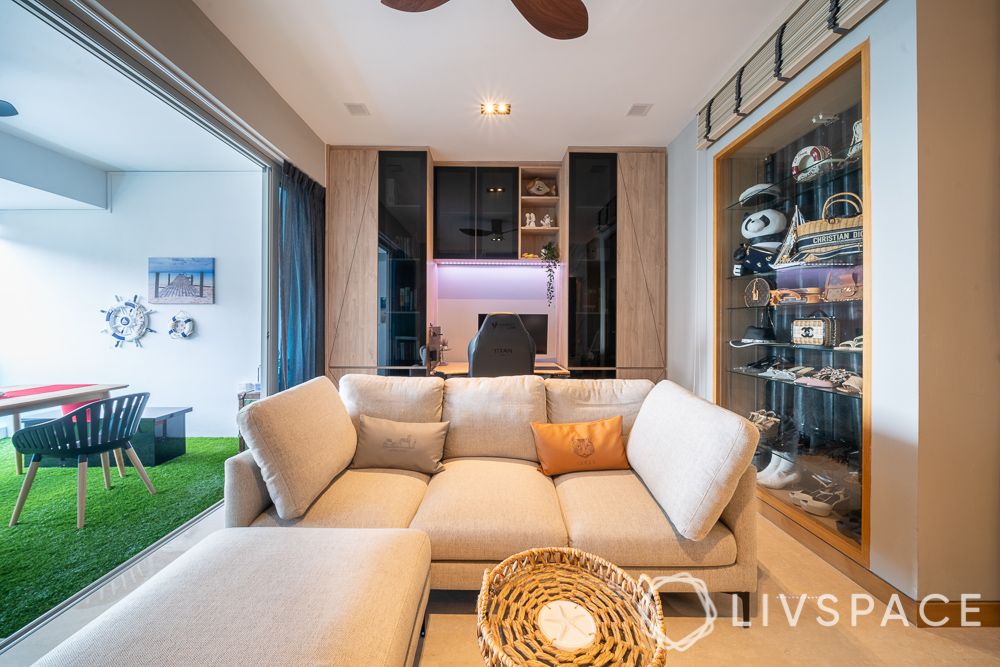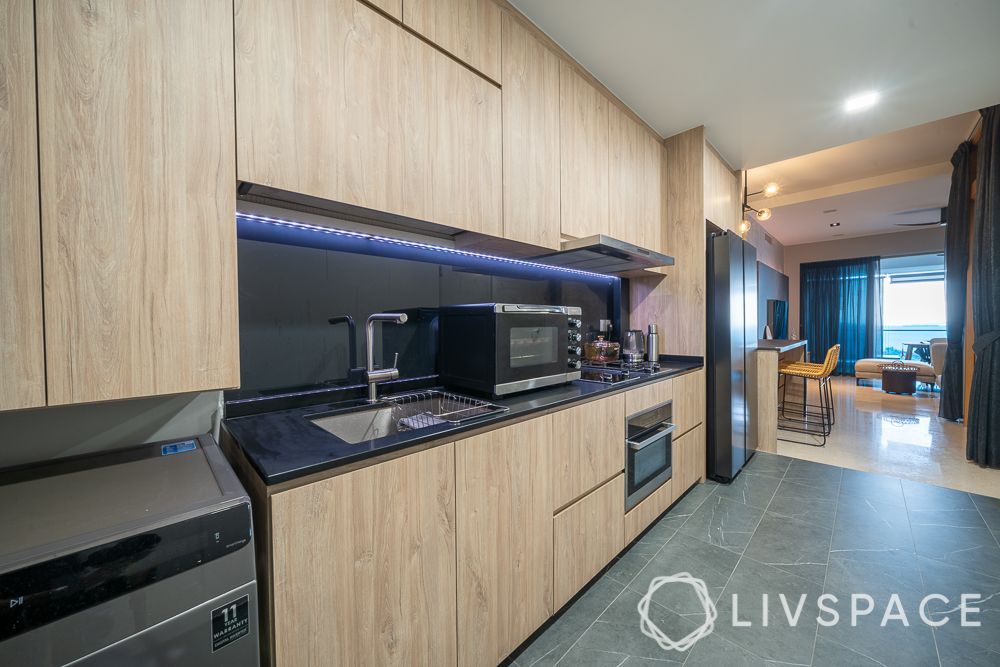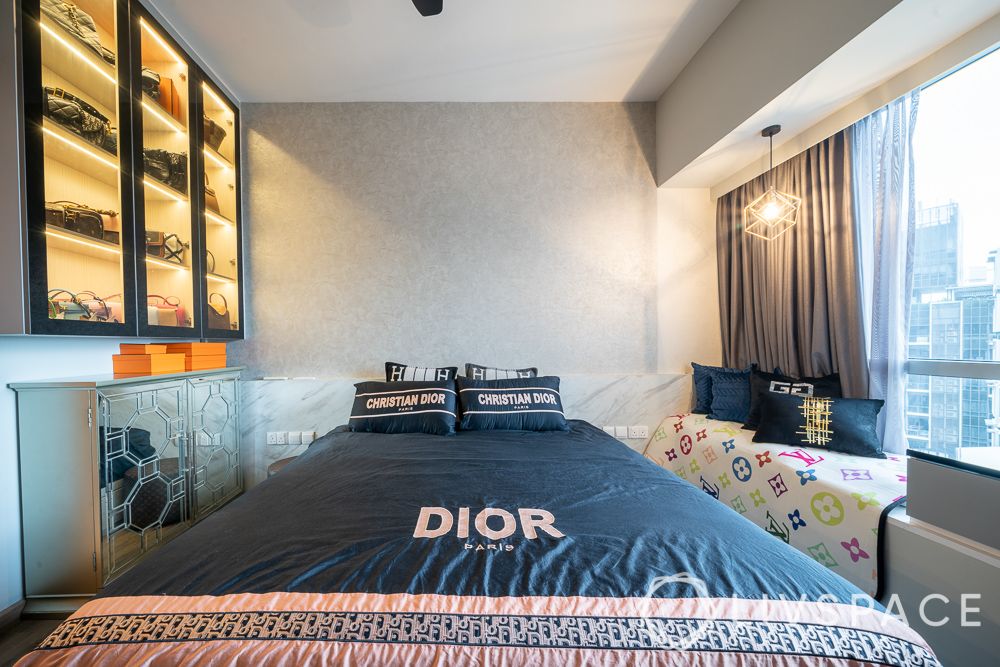 Livspace Team: Which Areas or Rooms do you Love the Most in Your 3-Room Resort Style Condo Design?
Mr. Lim: There are quite a lot of them! To name a few: the TV feature wall and the island top. The marble-finish laminate wall for the TV unit, as well as the island counter, looks opulent and elegant. In addition, Sharvari also designed a storage-intensive TV unit in the living area in a seamless manner. The living room opens into a balcony with a seating area that really feels like a resort and we don't really feel that we have to travel to get the resort feel. The living room also has a small office desk in the corner to give "workation" vibes.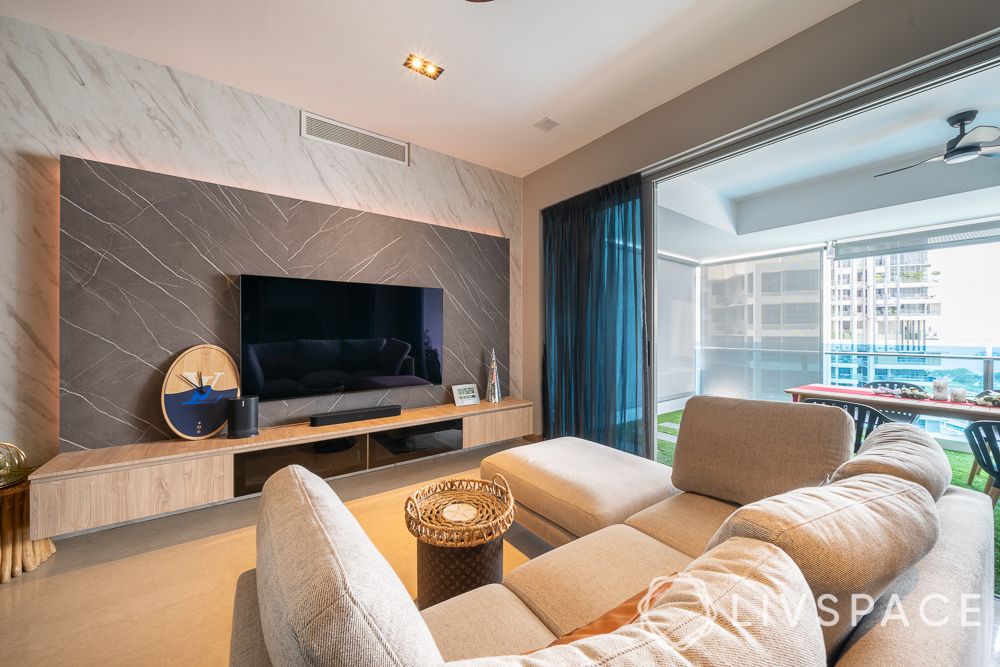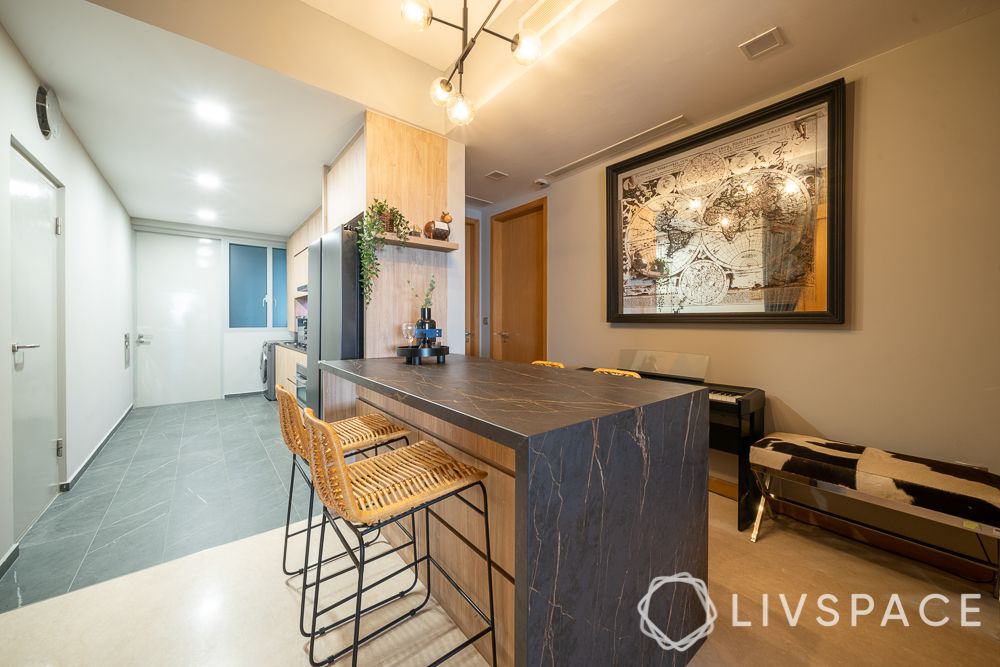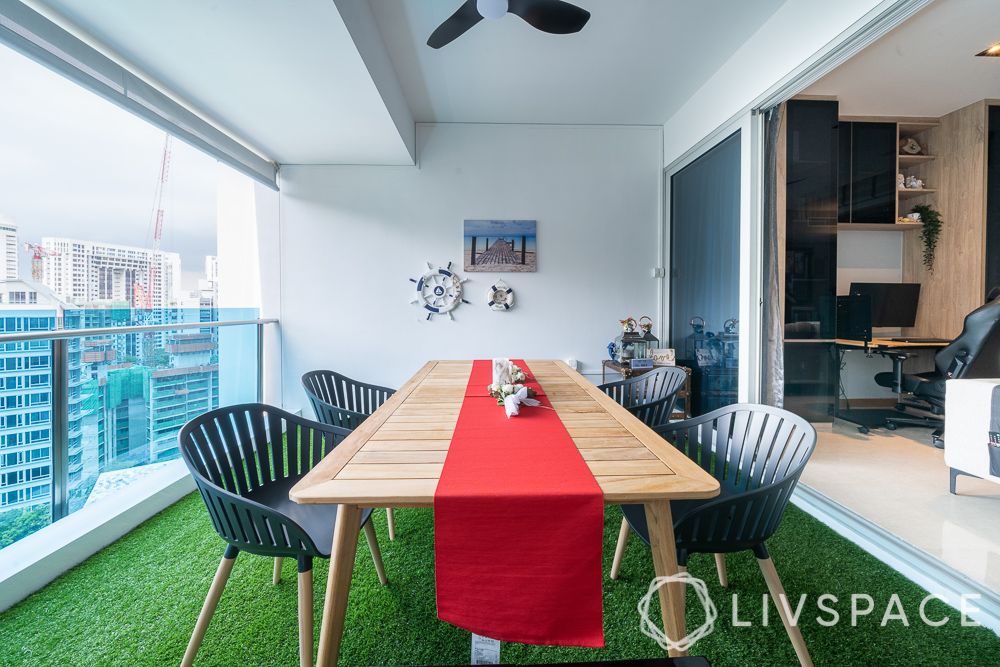 Livspace Team: What was a Smart Buy for your 3-Room Condo Design at Amber Residence?
Mr. Lim: I'll have to say that the colour-changing LED lights in the common bedroom with the home-office setup will be the one. We can control the lights to change its colours and accommodate the settings and mood we want. This home office accommodates a customised work desk and an ergonomic chair. It also has a single bed where me and my daughter can relax for sometime during work-break.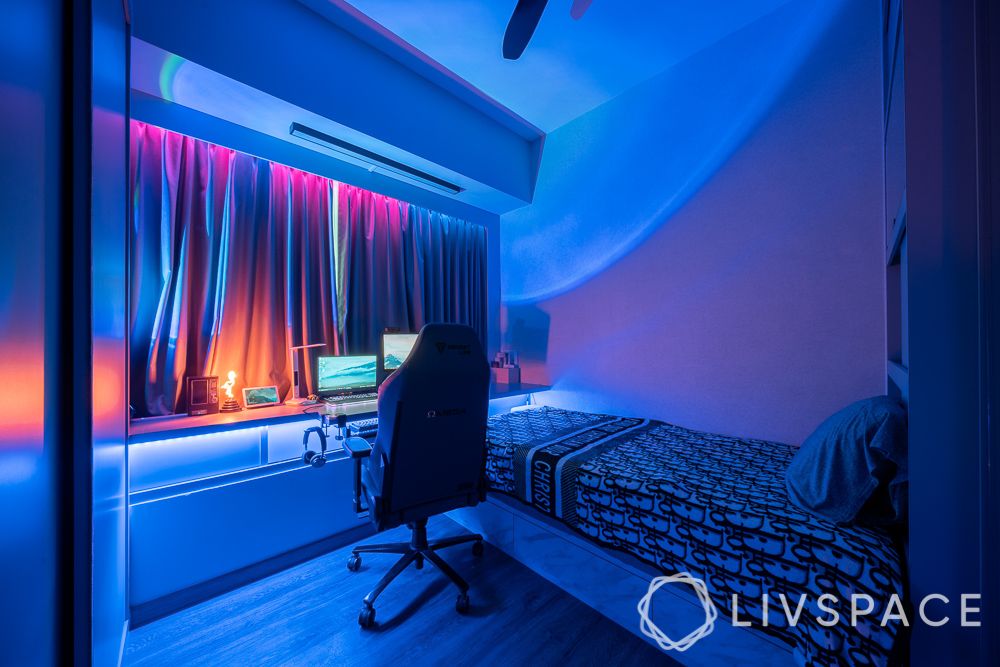 Planning to buy a BTO flat in Yishun Glen? Take the virtual tour of this modern condo design.
Livspace Team: What was a Major Problem in Your Home that Needed Fixing or Improvement?
Mr. Lim: This is a resale apartment that we bought and hence, it was supposed to have some minor problems to deal with. There was an AC leakage in the master bedroom which was fixed by our designer Sharvari. We also needed to change the bathtub as the old one was a little broken. The bathroom in this 3-room resort style condo design gives us the feel of a hotel spa.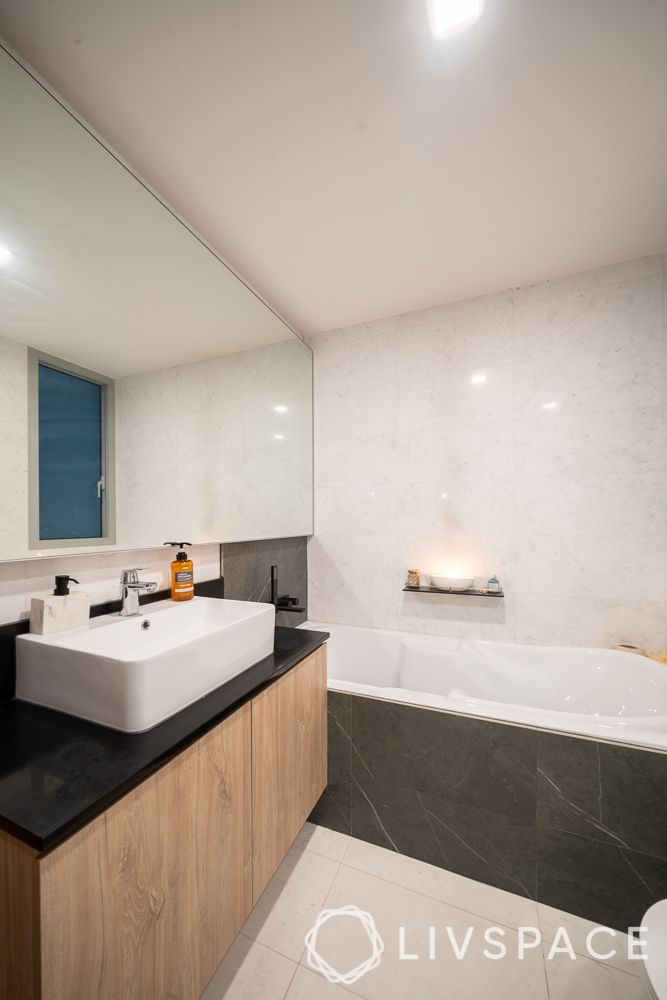 Livspace Team: What was one Thing That you Splurged on for Your Home?
Mr. Lim: I think it has to be the entire renovation process of this Amber Residence condo design in Singapore because we custom made everything to cater to our needs. The storage space plays a great part as the space in Singapore, especially in condominiums is rather small. We really need a lot more storage in this modern condo design for Amber Residence as we have a lot of things. Sharvari made sure that we got enough storage for our belongings. The wardrobe and shelves with glass doors in the master bedroom are some examples.
Another commendable thing that came out in this 3-room luxury condo design is the transformation of the corner space in the living room as the husband's work space. It was a challenge during the initial discussions but in the end, we managed to create a space and squeeze in the sit/stand desk. We still have excess space to store more stuff.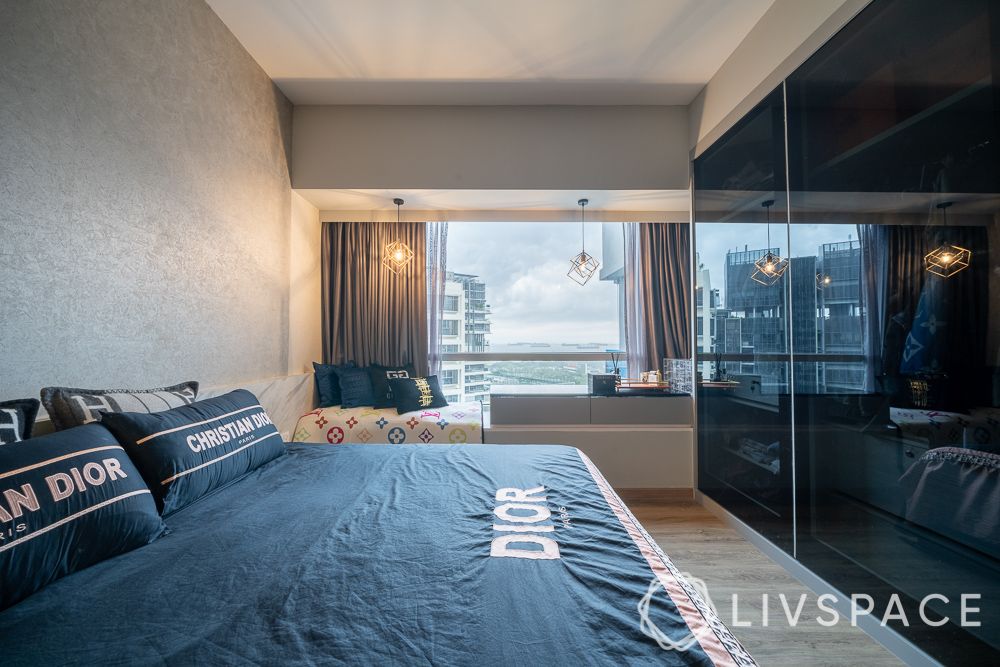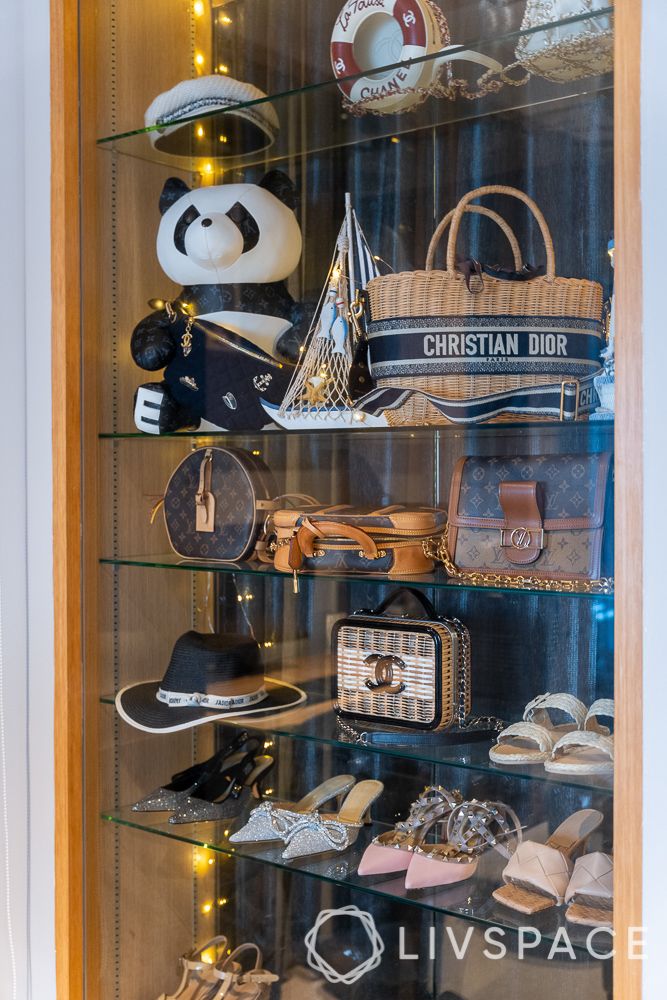 Livspace Team: How Would You Describe Your Overall Experience with Livspace for this Amber Residence Condo Design Singapore?
Mr. Lim: Overall, it was a good experience. The basic motive of any Interior Designer is to achieve what the client wants for the look, feel and the ambience of the home, and Sharvari managed well to achieve that. The price details that were shared were also very transparent. The final Amber Residence condo design in Singapore that appeared in the end was worth it.
Also Read: Need 4-Room HDB Design Ideas? This Beautiful Home is Sure to Inspire You
How Can Livspace Help You?
We hope you found the detailed homeowner interview on this Amber Residence condo design Singapore intriguing! If you also want such a 3 room luxury condo design for your home, then look no further. Book an online consultation with Livspace today. Have some comments and suggestions you'd like to share with us? We're all ears! Feel free to write to us at editor.sg@livspace.com.