Whether you're planning a full-blown renovation or just a part of your HDB, it's best to have some great ideas up your sleeves. Our designers have put their best foot forward while designing every home. So if you're looking for 4 room HDB resale renovation ideas, then you've come to the right place. From minimal and Scandinavian to relaxed and pop designs, we have something for everyone. Check it out!
#1: For everyone out there who loves a clean and minimal look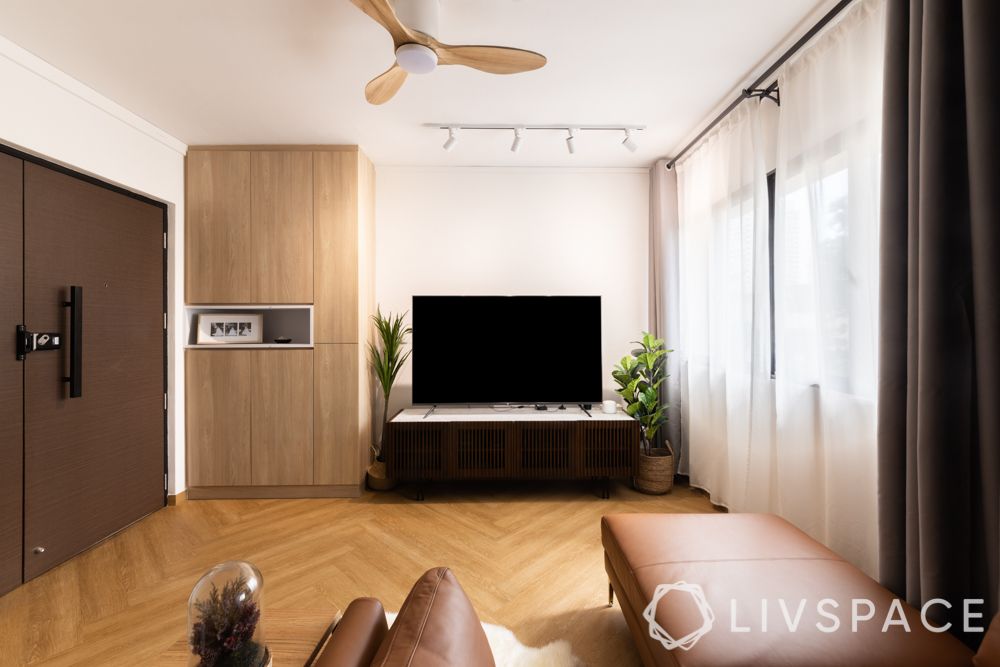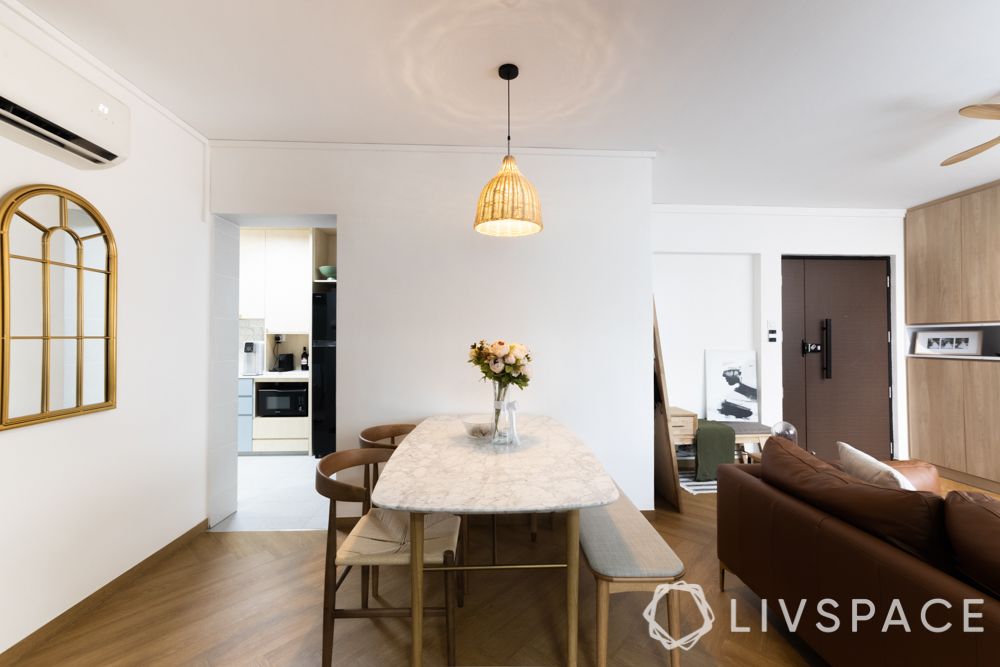 Are you someone who loves clean lines, plain walls, glass doors and everything nice? This HDB is designed for a couple who loves flaunting a minimal look. They wanted a Scandinavian look with wooden earthy elements, accentuated by warm pastels. You will love the interplay of warm colours and metallic accents with clean Scandi walls in every room to maintain the perfect balance.
What to look out for:
Herringbone pattern on the flooring
Bamboo pendant light that adds a soft glow to the dining room
Pastel and gold-themed kitchen
Read more about this home here: 4 Room HDB Renovation for a Couple Who Loves Scandi and Clean Look.
#2: A practical and homely flat for a young family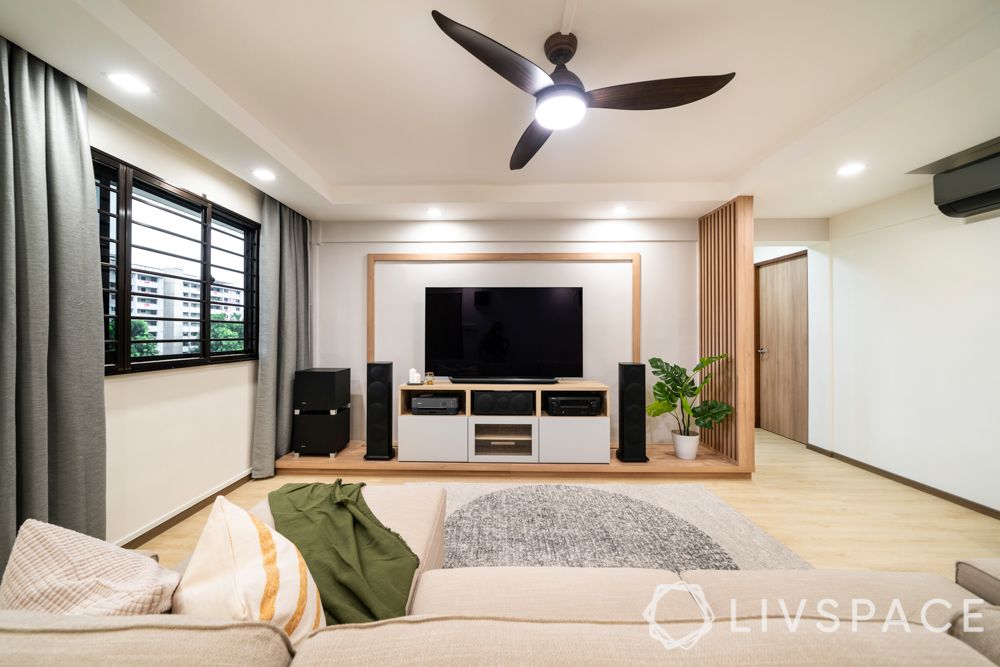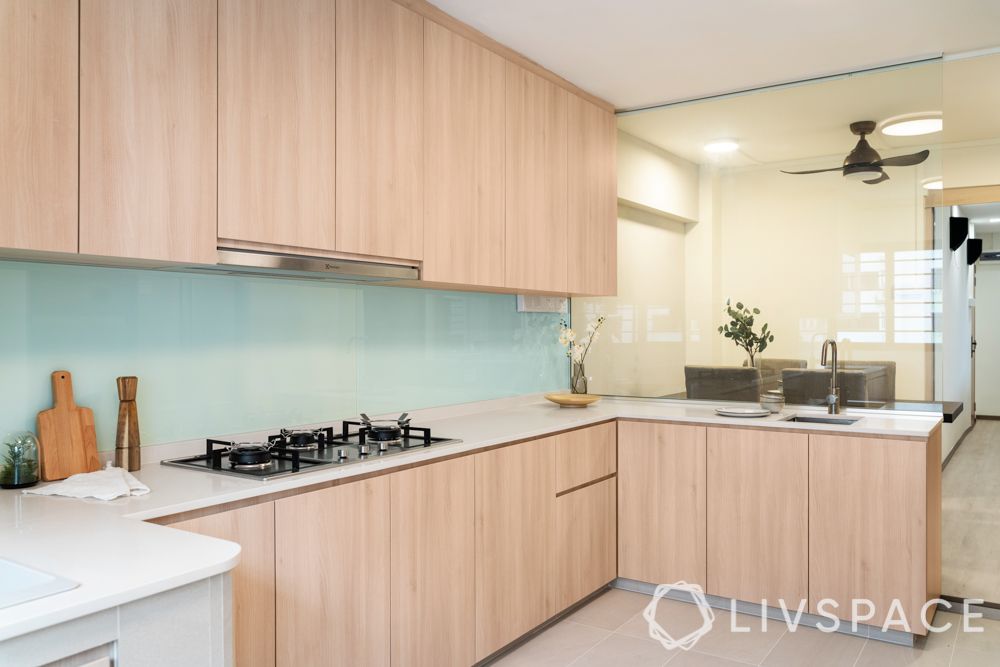 The intelligent use of light laminates and neutral colours has transformed this pied-à-terre into a gem. This home is going to give you 4 room hdb resale renovation ideas that are practical and aesthetic at the same time. Do check out the dining area that is incorporated in the kitchen space, yet enjoys a demarcation between the two. She has also added a lot of storage for the family in each room.
What to look out for:
Neutral vinyl flooring throughout the HDB
Frameless glass panel that separates the kitchen and the dining area
Wooden frame to create a cinema screen in the living room
See the rest of the home here: Check Out the Stunning Renovation for This 43-Year-Old Resale Flat.
#3: This HDB is designed to stand the test of time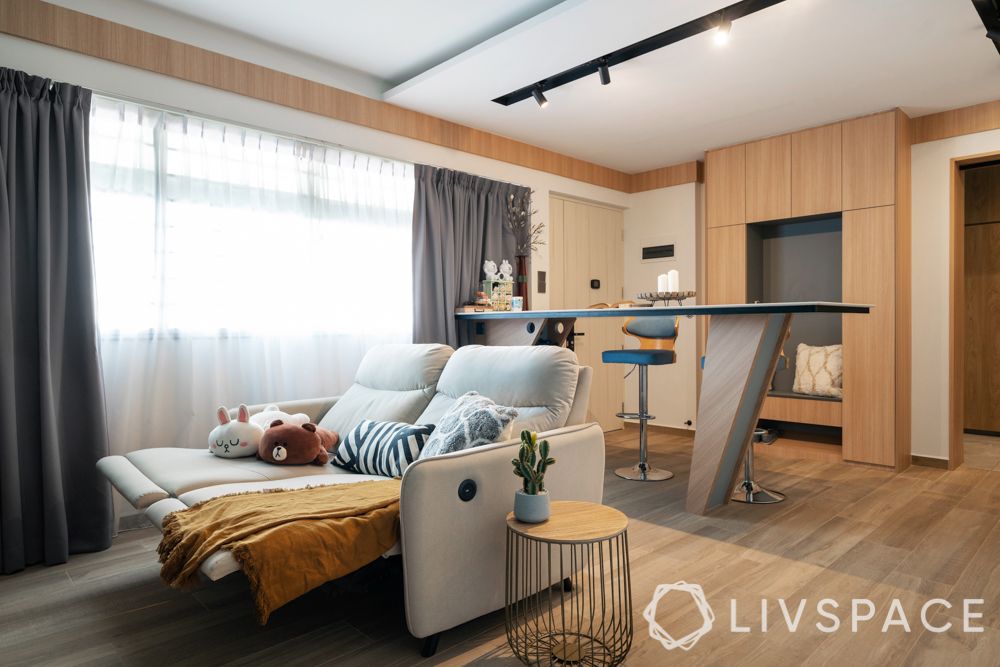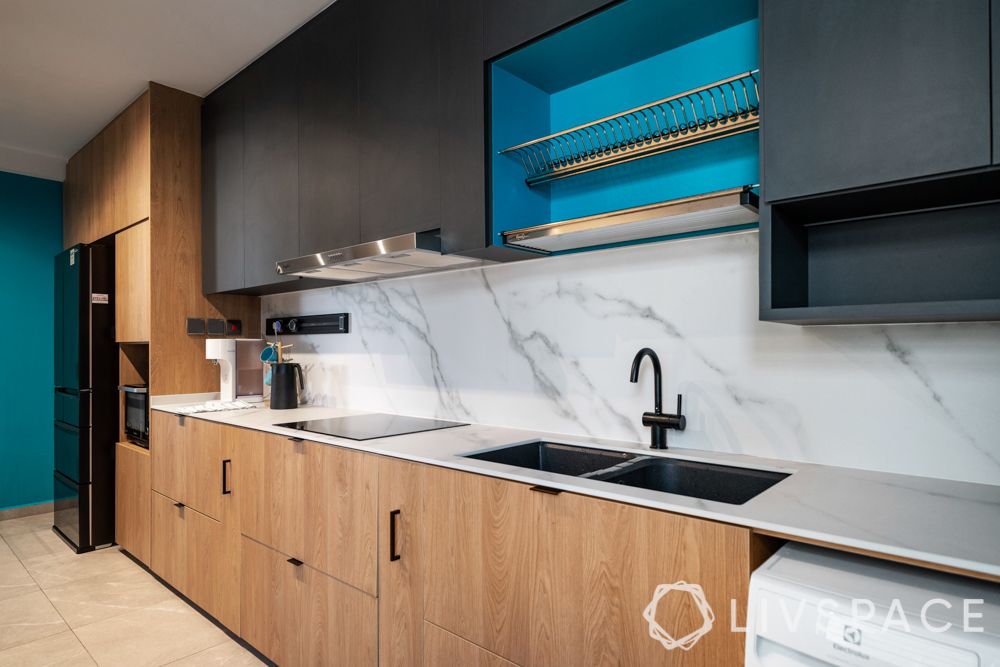 Let's agree on one thing—renovation is an investment and everyone wants something that will look as good as new for a long time. You are bound to fall in love with the warm undertones of this home, coupled with some excellent functional corners. With hints of luxury in place, this home is a celebration of design and sensible choices. And the highlight of this home? A cafe-style bar counter with high seating where the couple loves to hang out!
What to look out for:
The pop blue wall amidst neutral tones in the living room
The bar nook that doubles as a dining space and a workstation
Complete marble bathroom with black accents
Here's more about this HDB design: What is the Best Way to Design a 4-room HDB for a Young Couple.
#4: This HDB flaunts a monochrome colour scheme with a minimal style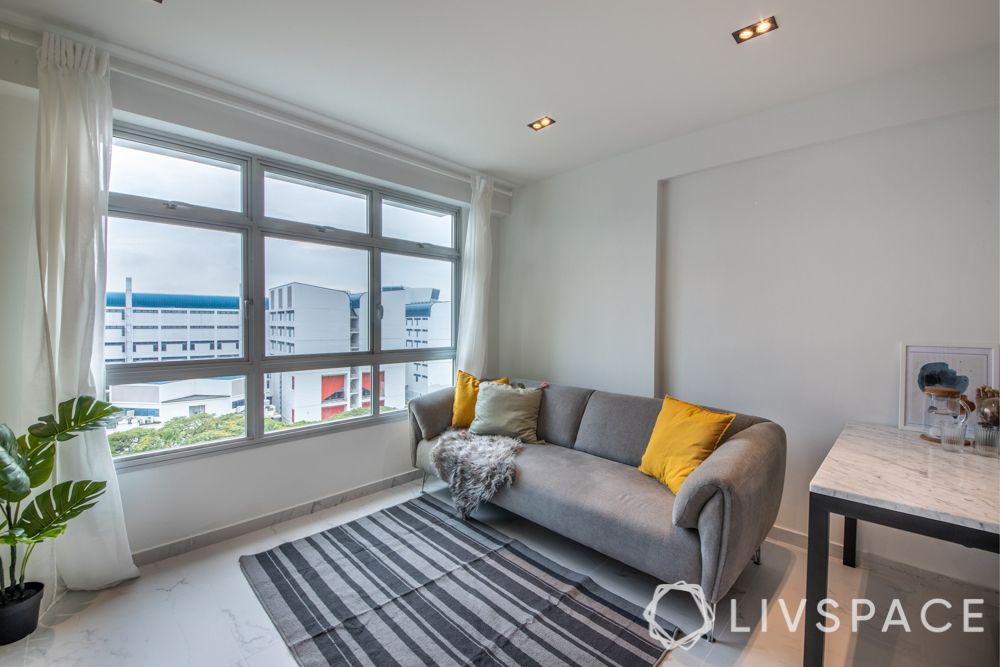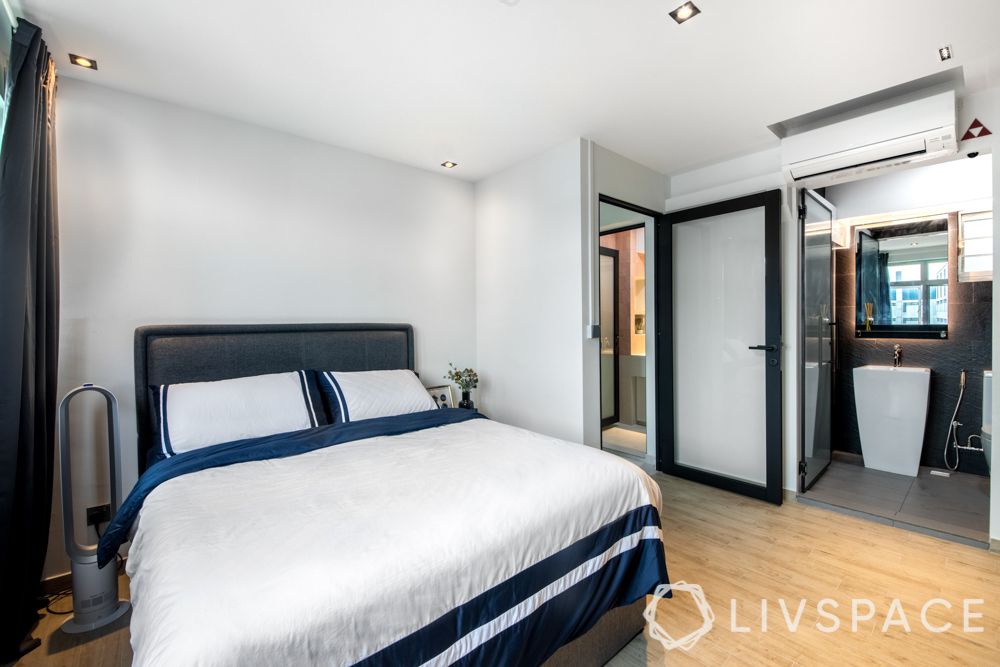 Get some amazing 4 room HDB resale renovation ideas from this home that our designer has executed to perfection. He changed the old look of the place and made it cleaner while appearing spacious with a black and white colour scheme. This HDB is a lesson on how to transform a colourful place into a calm and serene space. The highlight of this HDB is the concealed architectural lighting that creates minimum glare.
What to look out for:
Ribbed glass partition in the living-cum-dining area
Minute detailing in the carpentry
Textured, slate white, non-skid floor tiles in the kitchen
Check out the transformation of this HDB here: From Clutter and Colour to Clean and Minimal: A HDB Renovation.
These were our favorite 4-room HDBs and we hope you have taken notes. You should check out 7 Things You Must Avoid for a Smoother Home Renovation.
Send in your comments & suggestions to editor.sg@livspace.com.