Do you like your home to be pretty or practical? If this question leads you into a dilemma, we are here to help you out of it. The 4-room resale flat you are going to look at follows a beautiful and contemporary design and above all, it is easy to maintain! What's more? It is packed with storage units, ensuring a clean, uncluttered home. Take a tour of the whole home here: Learn How to Adopt a Clean and Contemporary Design From This Resale HDB.
So, if you are on the lookout for some smart storage solutions, these ideas are for you.
Best Storage Ideas for Your 4-Room Resale Flat
#1: Concealing the Storage Units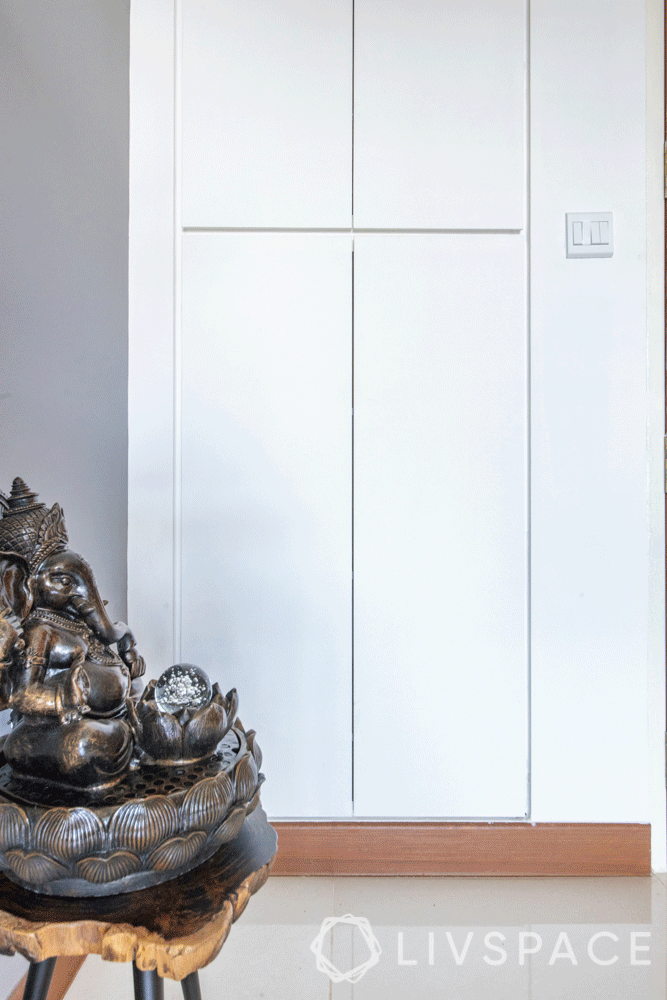 A concealed unit is the smartest storage solution one can have in their home. It hides away the objects you want to store and provides a neat and seamless look. There is a concealed storage unit near this 4-room resale flat's entrance that is used as a mandir. You can also consider having a hidden unit near your entryway so that you can use it as a pickup and drop spot whenever you exit or enter your house.
The other rooms where it is useful to have a concealed storage unit to hide away clutter are the living room and bedroom.
#2: The Vertical Wall Space is Put to Use in This 4-Room Resale Flat's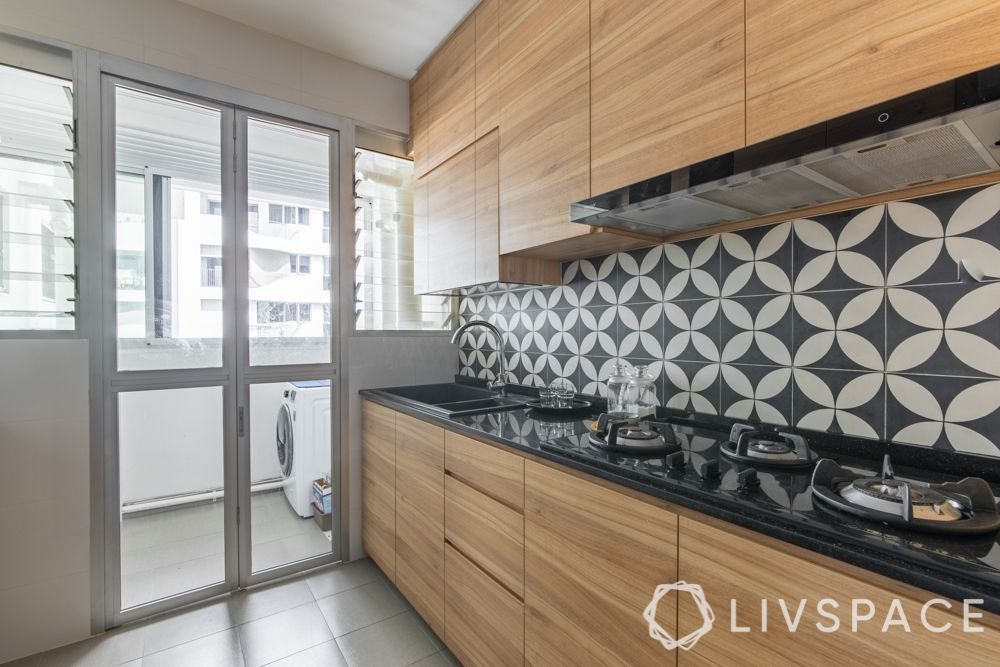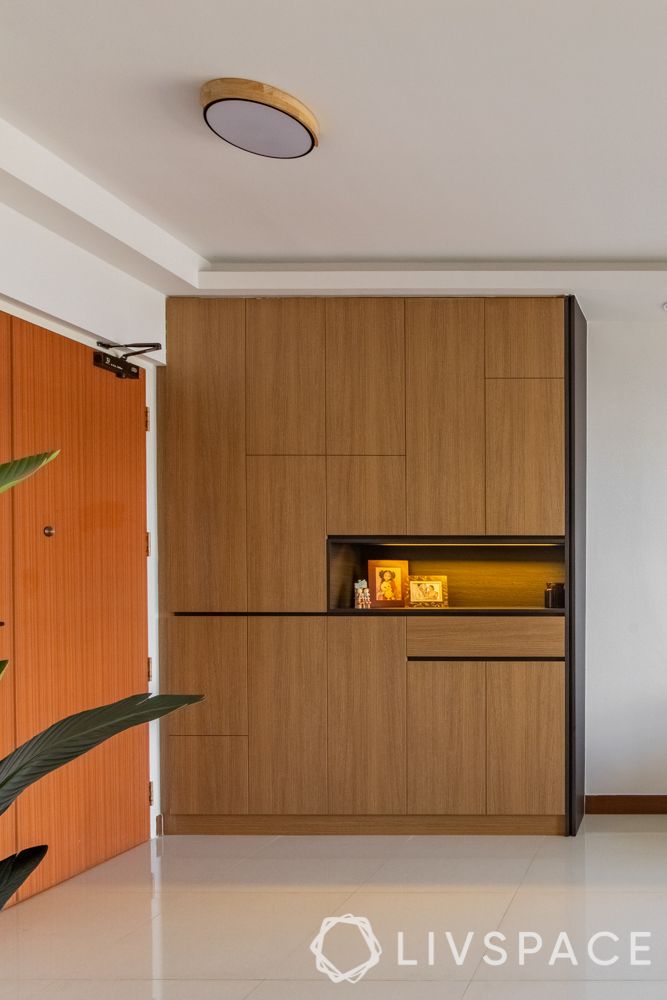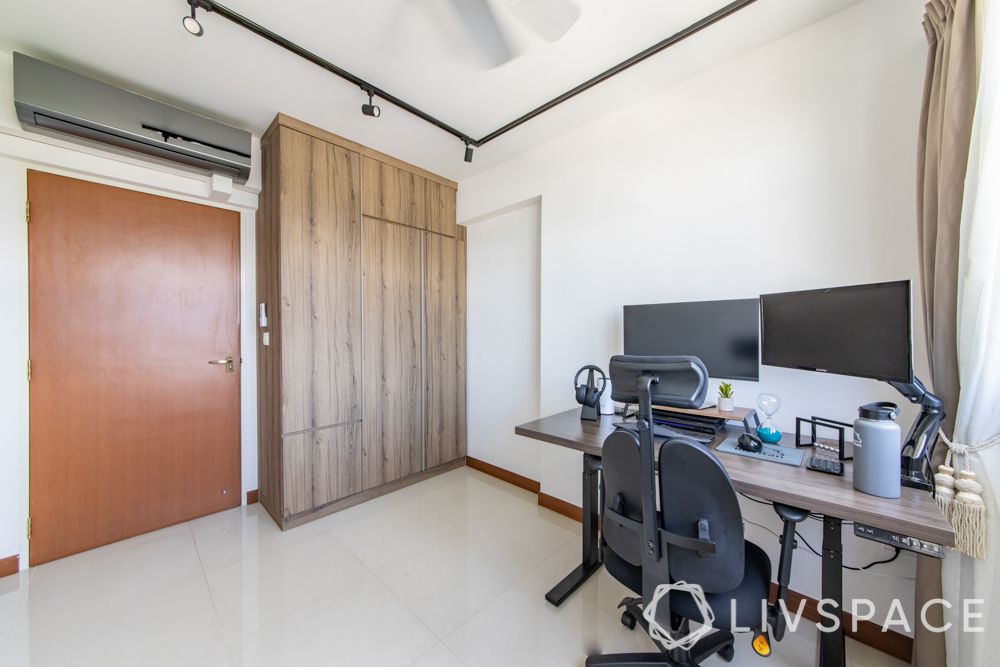 The vertical wall space in this 4-room resale flat is optimised efficiently for storage, ensuring that floor space is freed up. But what we admire more is that it is not done overtly. The number of wall storage units are limited, maintaining the home's tidy look. It features floor-to-ceiling wardrobes in the bedroom and study, while a tall unit occupies the space near the entrance. The kitchen also features many storage units so that the family never runs out of storage space.
ALSO READ: A Quick and Easy Guide to Getting the Right Cabinetry for Your Kitchen
#3: Having Stand-Alone Furniture That Has Storage Space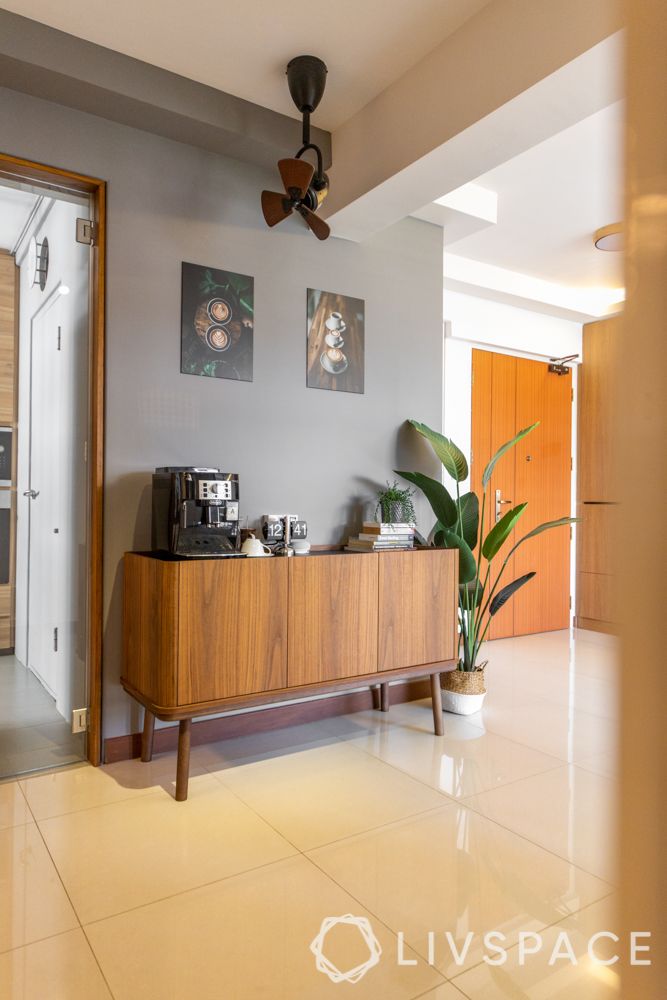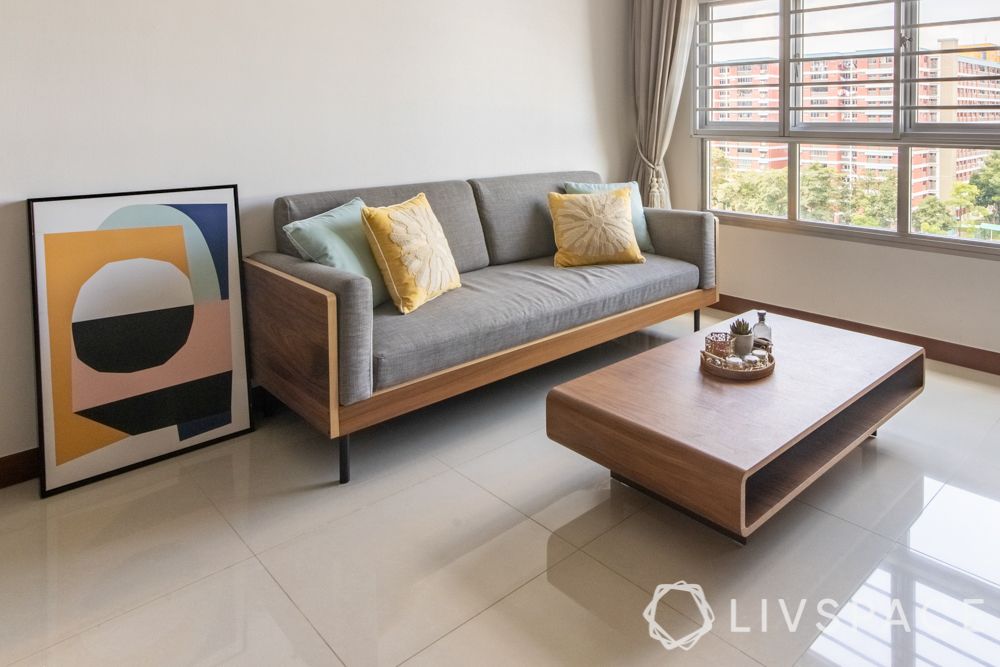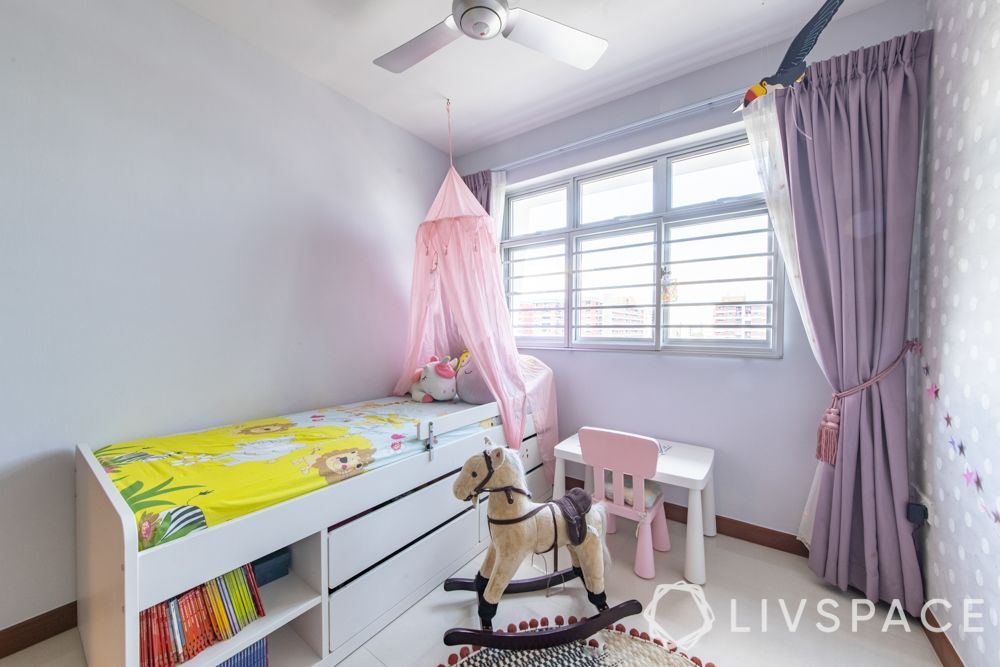 For that extra storage space, invest in stand-alone furniture that has shelves and cabinets. This way, you don't have to purchase a separate storage unit and waste the floor space.
You can take inspiration from the furniture in this 4-room resale flat. The console table has closed cabinets, the coffee table has an open shelf and the kid's bed has a combination of pull-out drawers and open shelves. Smart and efficient, isn't it?
#4: Multifunctional Units for the Win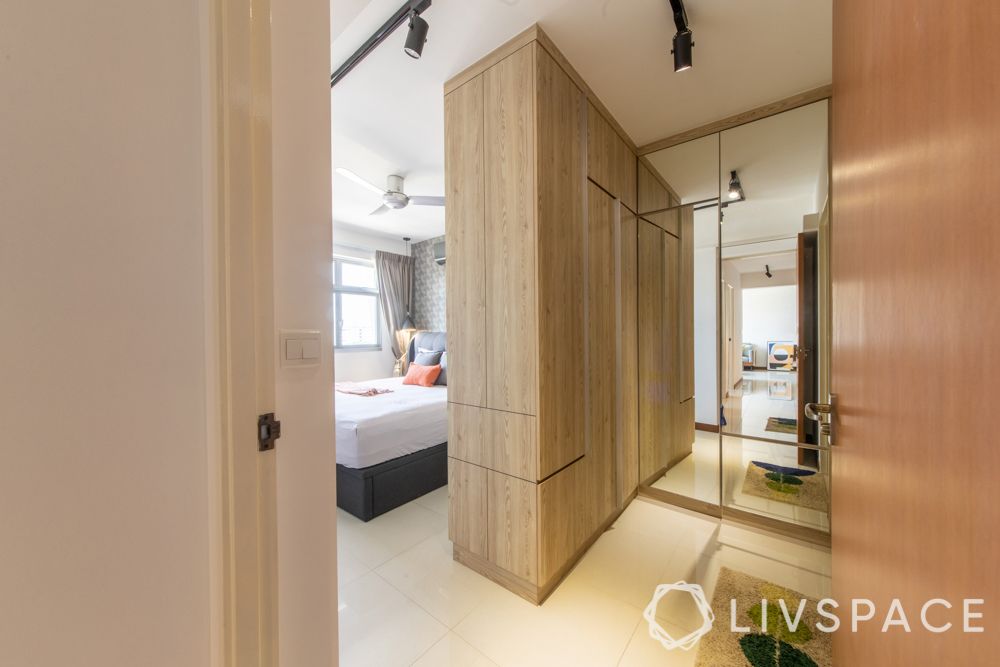 We saw stand-alone furniture that can double up as a storage unit in this 4-room resale flat. Now, brace yourselves to see one of the best ideas we have come across: a floor-to-ceiling wardrobe used as a partition in the bedroom! This idea is especially useful when your home follows an open floor plan and is in need of dividers and storage solutions. So, don't think twice to get a partition that also has storage units.
How can Livspace help you?
Loved our storage ideas for this 4-room resale flat? You can also get them with the help of Livspace. Book a consultation with our expert designers and get quality and safe interiors. You can also learn more about our COVID-19 safety standard here.
Want more storage solutions? You might like this: This 72 sq. m. HDB Has Seamless Storage in Almost Every Room
We would love to hear from you! Write to us at editor.sg@livspace.com