5-room BTOs are quite popular in Singapore as they offer more living space, are more family-oriented and affordable. 5-room BTO floor plans often include features like larger bedrooms, spacious living areas, and versatile layouts, making them ideal for growing families and individuals who desire ample space. Here's a quick glimpse into 5-room BTO floor plan ideas to try for your space.
#1: 446A Bukit Bakot West Avenue 5-Room HDB Floor Plan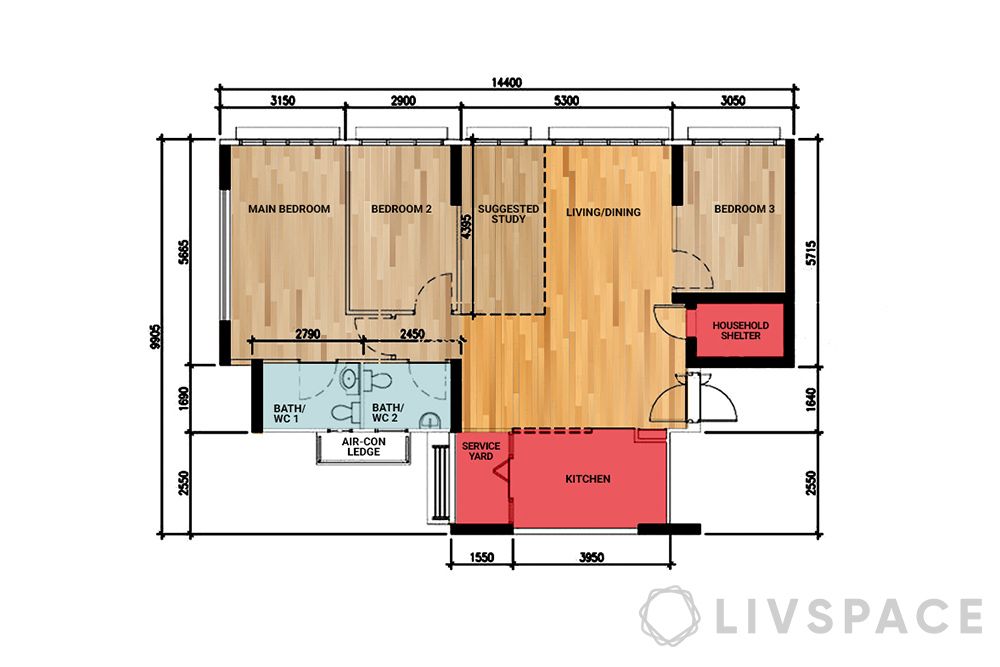 A 5-room floor plan must include a bomb shelter (mentioned as household shelter in the floor plan) according to HDB rules and regulations. This 446A Batok Bukit West Avenue has three bedrooms, a spacious living and dining area and even a suggested area for study.
In fact, if you want to increase floor space, you can keep the living, dining and kitchen area open.
Also Read: 15 Amazing Interior Design Ideas for 2/3/4/5-Room BTO Flats at Rivervale Shores
#2: Fernvale Punggol 5-Bedroom BTO Floor Plan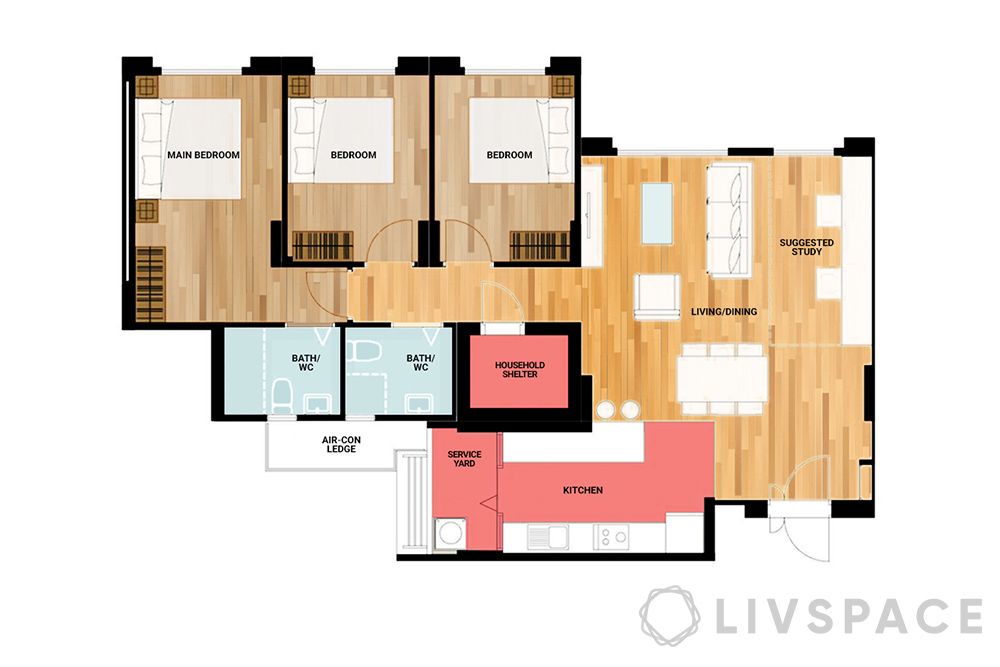 Want a 5-room BTO floor plan with furniture to help visualise your dream space better? Here it is! Three bedrooms next to each other, two baths, a household shelter, an open living/dining with study, a parallel kitchen with an extra countertop (island) space.
A parallel or a galley kitchen is the best way to utilise narrow space, while giving your family enough countertop space to cook simultaneously! A service yard is like a service balcony with additional space for laundry, utility, and storage.
#3: Sembawang Crescent 5-Room Flat Layout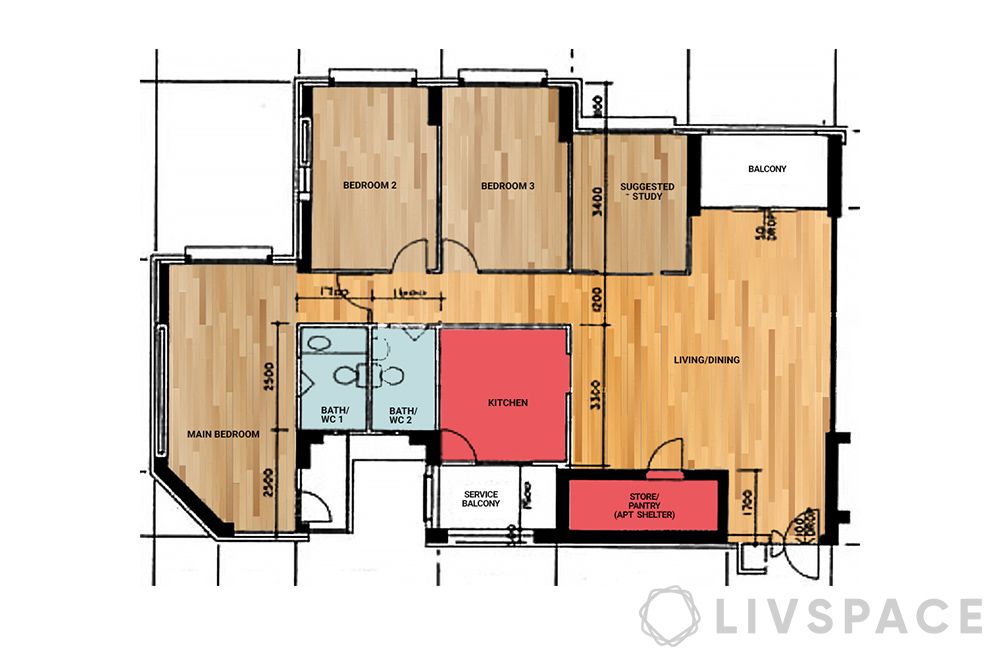 Want a 5-room HDB floor plan with balconies? This 5rm BTO floor plan has two!
One balcony is for the views and the family time. Whereas, the other is a service balcony that's quite useful for laundry, storage, or utility.
Also Read: 10 Service Yard Ideas for Homes That Love To Get Creative With Free Space
#4: Sembawang 5-Room Improved HDB Floor Plan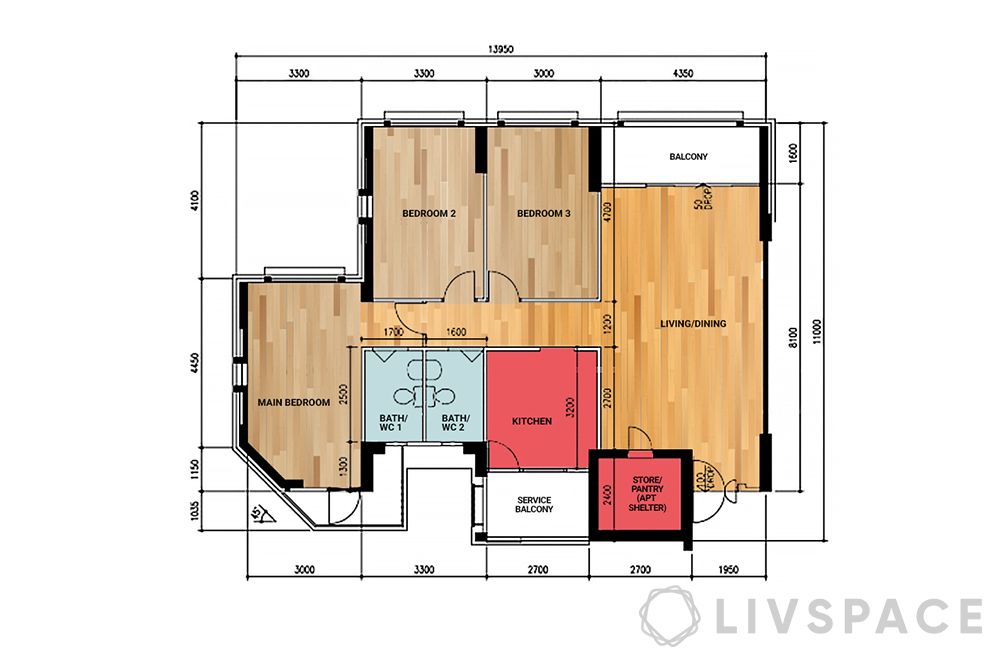 More compact and lacking the area for a study, this 5-room BTO floor plan again has two balconies. One for utility, and one for the perfect 'patio' time.
This 5-room flat layout comprises two baths, three bedrooms, a pantry/household shelter, a spacious kitchen, and an open living and dining area.
#5: Forest Woods Residences 5-Room BTO Floor Plan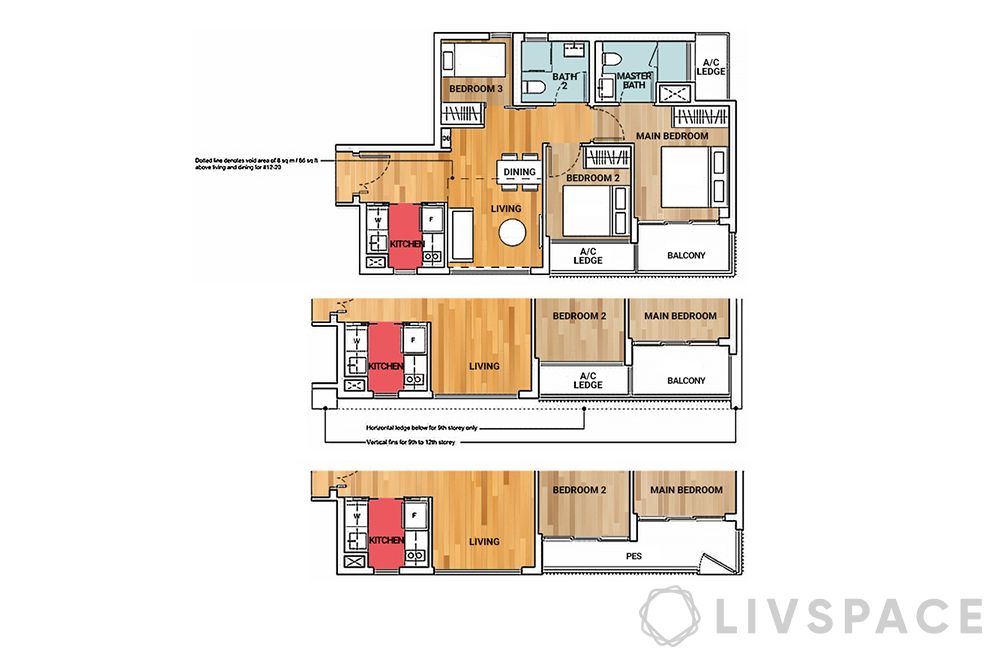 Fancy an outdoor patio unit? This 5-room BTO floor plan in Forest Woods Residences comes with one!
The kitchen is a little compact and best suited as a galley/parallel layout to utilise the most space. Moreover, the HDB 5i room flat floor plan has one more balcony to ensure that the air circulation remains great throughout your home.
#6: 5-Room BTO Floor Plan in Tampines: Visualised
Here's a 5-room BTO floor plan that has been visualised with a video tour of its interiors to help you understand what your home can look like.
This Tampines 5-room HDB floor plan also has an in-built wardrobe for all the Marie Kondo lovers out there. Tour the home here.
Why Is a Good 5-Room BTO Floor Plan Important?
Your home is as good as your floor plan. That's because your floor plan determines your home's flow. Flow is a crucial interior design attribute that can't be quantified, but can definitely be felt. In layman's terms, flow indicates how easily you can move through your house.
5-room HDB floor plans are best for three generations, as they have three bedrooms
In fact, HDB 5-room flat layouts allow more customisation options
The extra room can be converted to a gym, a home office, or a study
These homes also have a higher resale value
How Can Livspace Help You?
We hope you found these 5-room BTO floor plans useful. Take a few ideas from here and if you need help designing your interiors, then look no further. Book an online consultation with Livspace today! Send in your comments and suggestions to editor.sg@livspace.com.
Disclaimer: All designs and products are subject to availability. For more details, speak to our designer and get the right fit for your home.