The most common type of accommodation in Singapore is indeed an HDB. About 80% of the population of this city lives in HDB flats. These flats are spacious with most of them flaunting an open layout. While the most common types of HDBs are 3 room and 4 room ones, there are certain 5 room HDBs that look absolutely stunning.
Check out this list of the perfect homes that we've designed and take some 5 room HDB renovation ideas from them.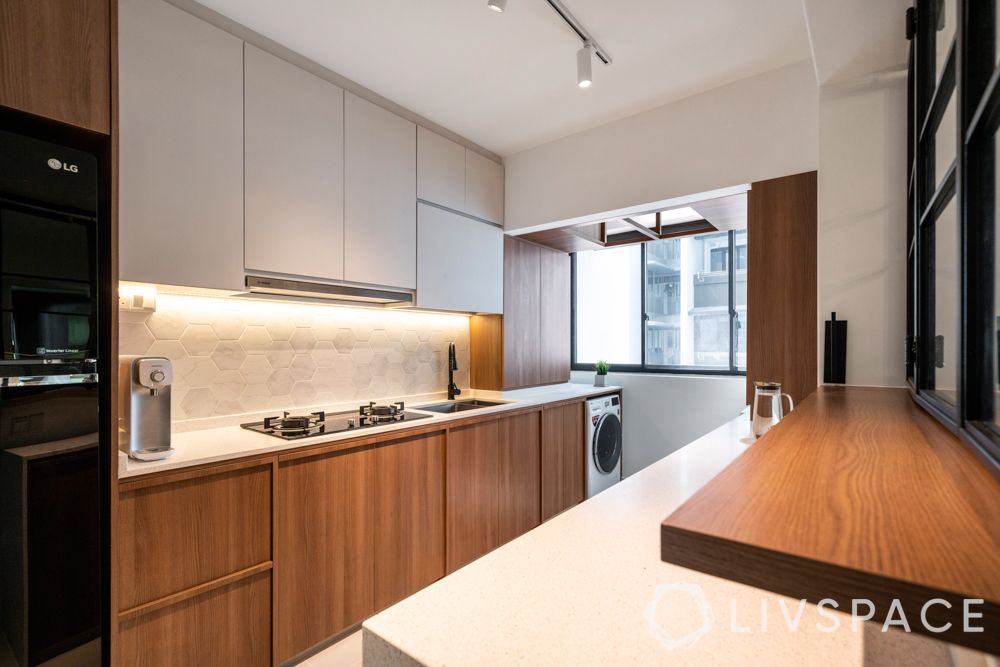 Who livs here: See Zhibin and Tong Shuyi
Location: Tampines Greenridges
Size: 92 sqm
If there was a prototype for modern and clutter-free design, it would definitely be this HDB. While the design of this home is such that the common area turns into a party zone when friends come over, the private zones are cordoned off to maintain privacy. This HDB BTO has a bay window with cabinets below for more storage space in the living room and unique handle-less carpentry done for the kitchen cabinets. If you love minimalism, then this will give you some serious 5 room HDB renovation ideas.
What you must check out: The walk-in wardrobe in the master bedroom is a simple stunner. Finished in all laminate, that area does not take the focus away from the main design of the room and still manages to score on the style meter!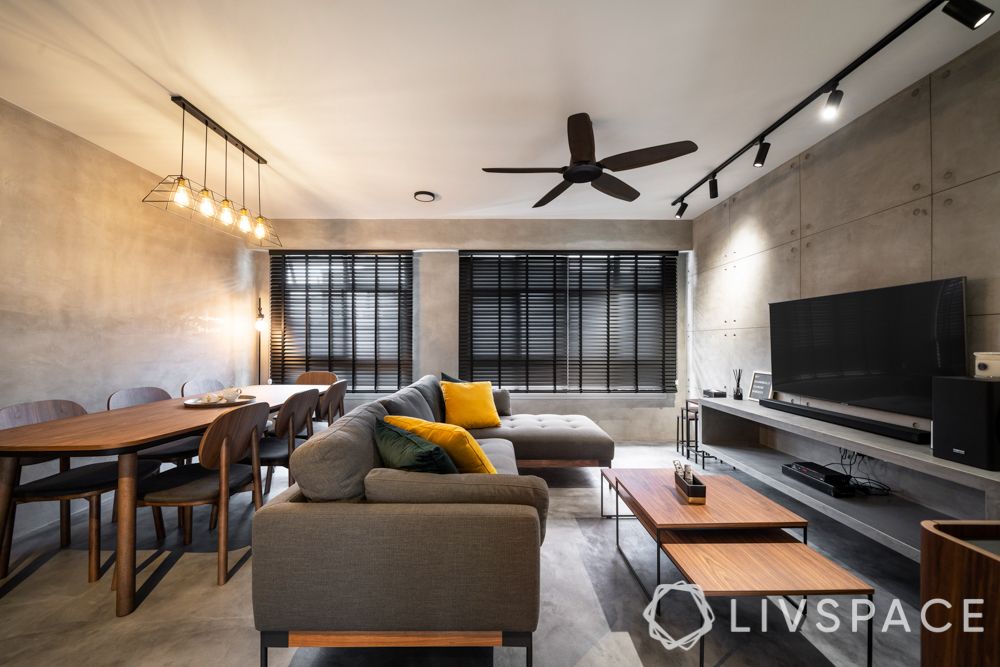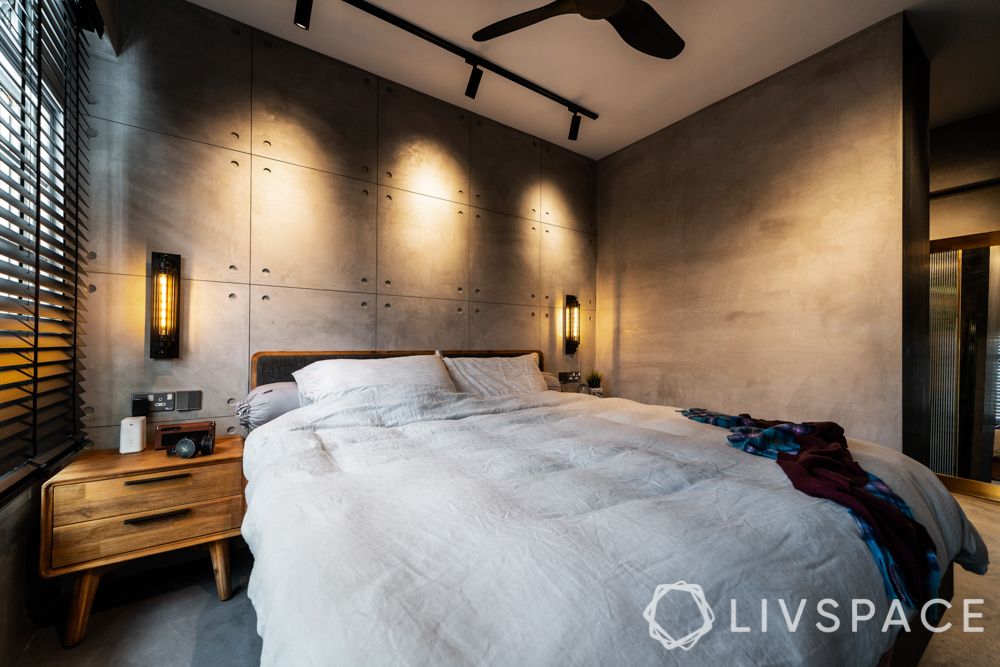 Who livs here: Nigel Ng and Madaline Chin and their toddler
Location: Tampines Greenweave
Size: 100 sqm
The first look of this HDB is enough to tell you what you're in for. Cement screed walls, exposed light bulbs, wrought iron light fixtures—doesn't this transport you to a different place? If you love that raw, unfinished look, this will be your Holy Grail. Residing here is a young family that wanted their home to look unique. Greys, dark wood shades and accents of black dominate the design plan, giving this 5-room flat its unmistakably industrial interiors.
What you must check out: The kitchen where you will find laminates in black-browns, doors of dark natural wood, a terrazzo stone countertop and wrought iron pendant lights, laid out cleverly to form a compelling dark-toned imagery.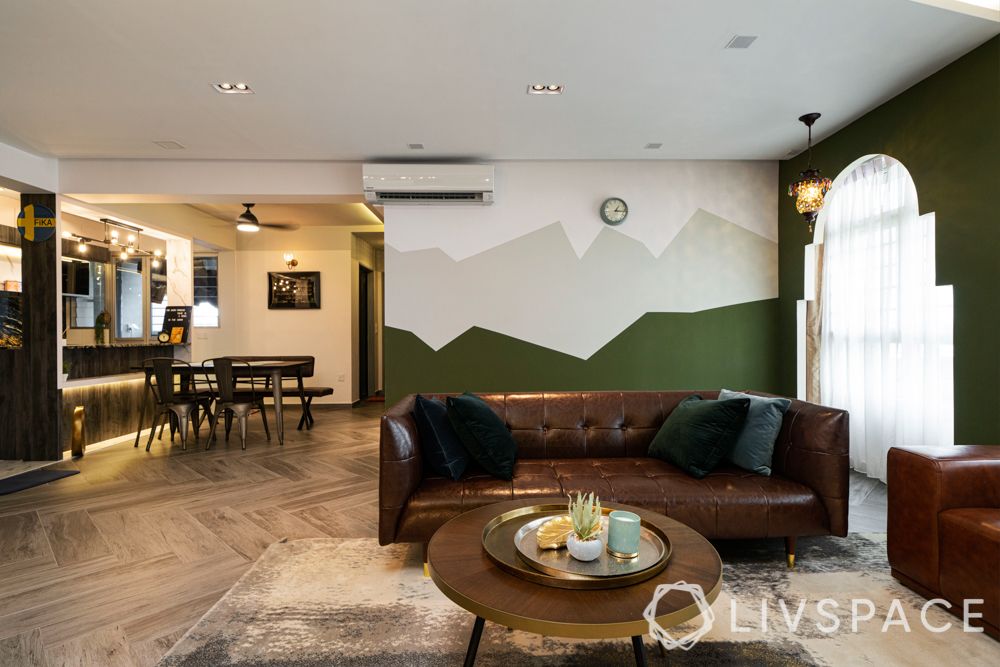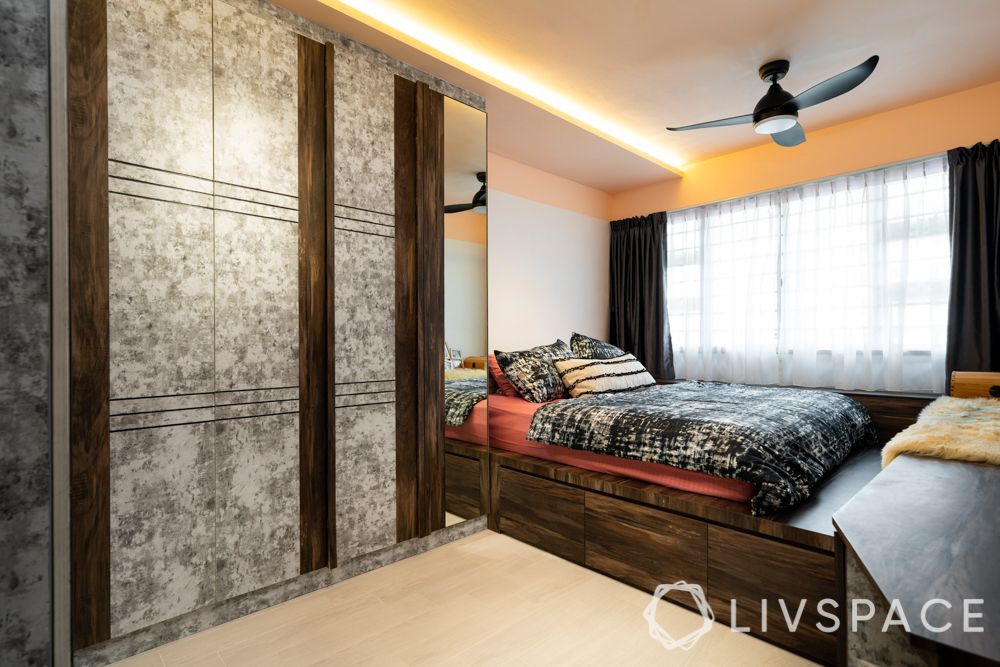 Who livs here: Kader S. with Malikka Begum and their toddler
Location: Bukit Batok West Ave
Size: 112 sqm
This HDB borrows its design inspiration from the Mediterranean. And you know what's even more interesting about this one? This home belongs to a designer, so the result is a masterpiece! Since the couple living here has a toddler, they wanted ample storage space that should not overwhelm the space. Hence, concealed storage is the hero here. The colours, arches and little elements in this HDB have a whiff of the Mediterranean about them and it's stunning.
What you must check out: The detailed carpentry work done throughout the house is something that you should not miss. The open kitchen with an island also needs special mention, since the compact space is designed carefully to accommodate heavy-duty cooking!
We hope you now have some 5 room HDB renovation ideas up your sleeves! Check this out for some unique 3 room HDBs: The Best of 3 room HDB Designs for New Homeowners.
Send in your thoughts and suggestions to editor.sg@livspace.com.