Bathroom renovations are never done in a hurry, so when you are planning one, it's crucial that you identify all the essential factors that could add to the life of your renovation. So we spoke to Shim Chen Fui and Shivani Malhotra, Business Managers at Livspace, to identify some common concerns that homeowners should keep in mind for their bathroom design.
The average bathroom renovation design takes roughly 4 weeks to complete, and if you do it right, it should last you the next decade and a half, at the very least. Read on for some handy tips to make sure your bathroom is durable.
#1: Waterproofing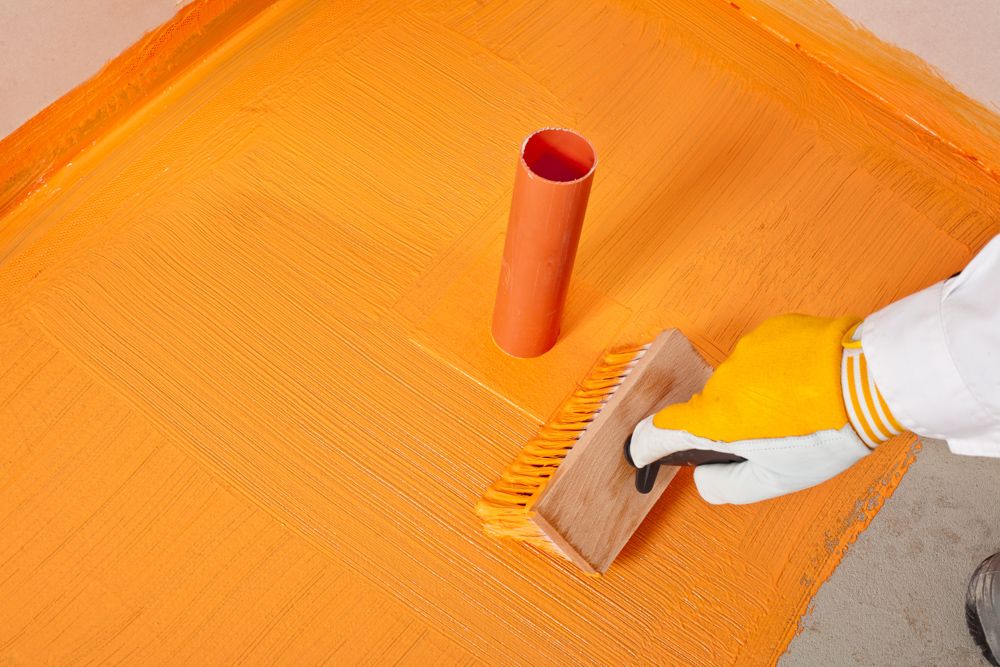 Before you redesign your bathroom and consider its aesthetics, remember to look inside! Your bathroom design remains viable only as long as it is waterproof. So ensure that the floors and walls are carefully sealed before you begin the process of redesigning it. With this, you ensure that no water seeps inside different surfaces before tiles or stones are laid.
#2: Tiling
Wall Tiles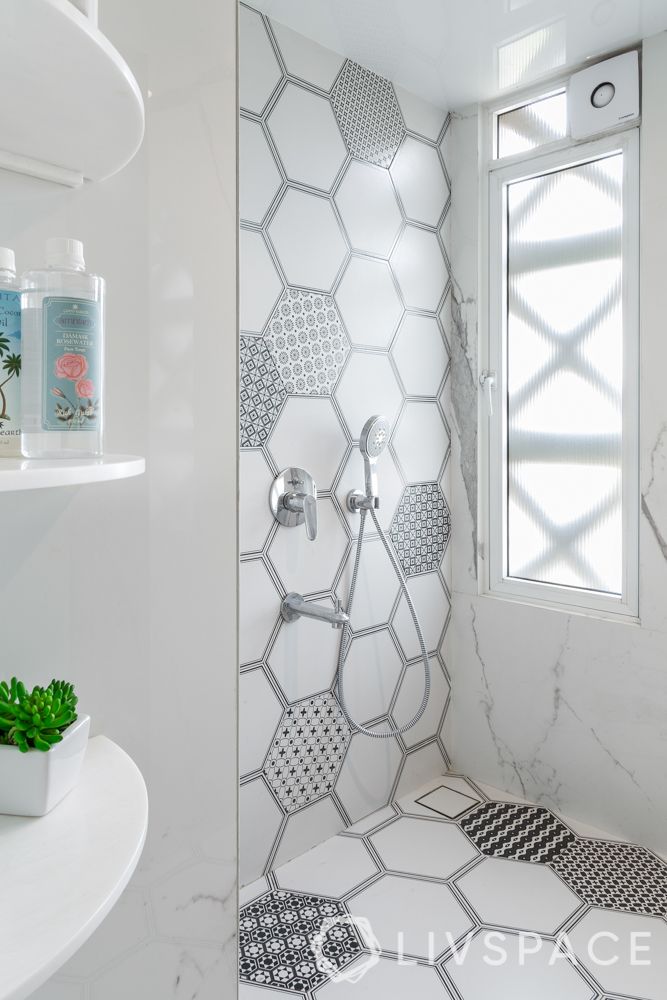 For your bathroom walls, you can choose from a variety of tiles: ceramic, porcelain and homogeneous. While you can also consider mosaic or subway tiles, Shim reminds us that more tiles means more grouting, which could make your bathroom difficult to clean, or reduce its life. Shivani recommends durable ceramic or porcelain tiles that are practically waterproof once they have been laid right.
However, this does not mean that you cannot choose a more aesthetically pleasing option, like marble. When you choose marble and other porous stones for the walls and floors of your bathroom, ensure that they have been sealed appropriately to prevent water from seeping inside. You should also ensure that the surface on which you lay the marble is absolutely dry, to prevent dampness from festering inside and shortening the lifespan of your bathroom.
Floor Tiles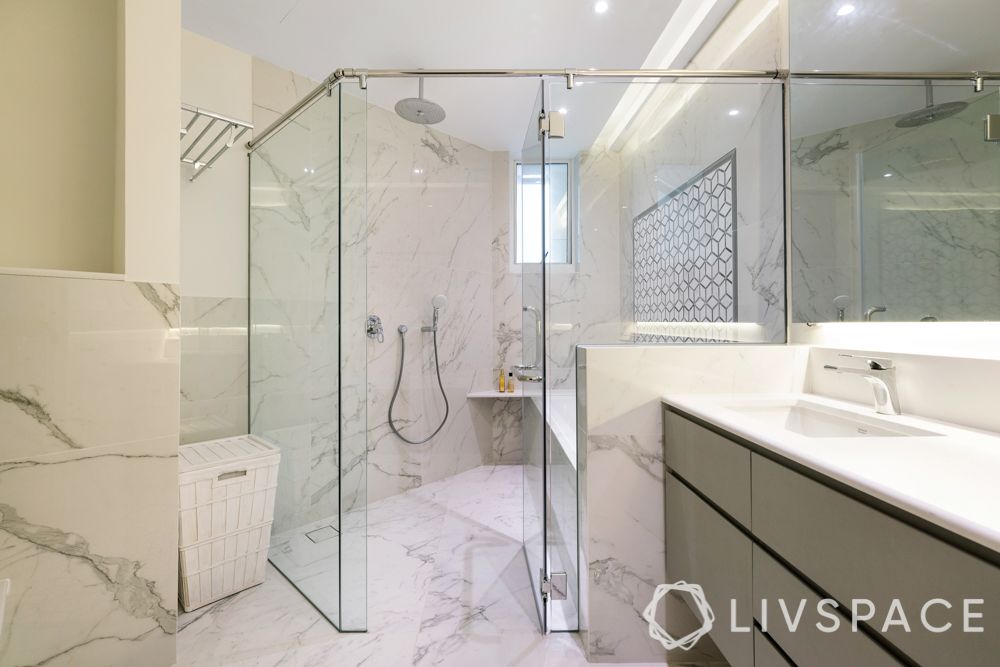 Like the walls, homogeneous tiles work marvelously on bathroom floors. Moreover, they are also easy to clean and maintain. You can choose between gloss, matte and semi-matte textures for the ground. You can opt for a a semi-matte finish in the wet zones of your bathroom design, since this reduces the chances of slipping and falling down.
While the dry zones in your bathroom aren't constantly exposed to water, your choice of flooring needs to be waterproof. This is because the area will be constantly exposed to steam and high humidity. So, stick to medium-sized tiles that allow water to flow seamlessly towards the floor trap.
Quality Grouting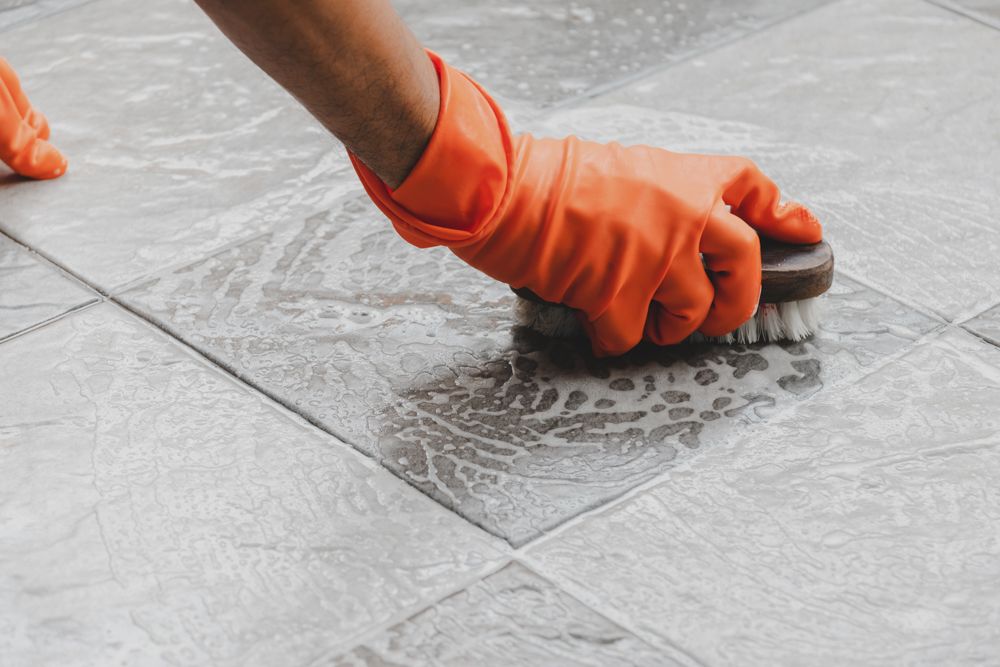 Grout is a dense fluid used to fill the gaps between tiles. So, if you have tiled floors, ensure that you pay attention to grouting while your bathroom is being set up. This keeps your tiled floors at their best for the years to come.
#3: Carpentry
Finishes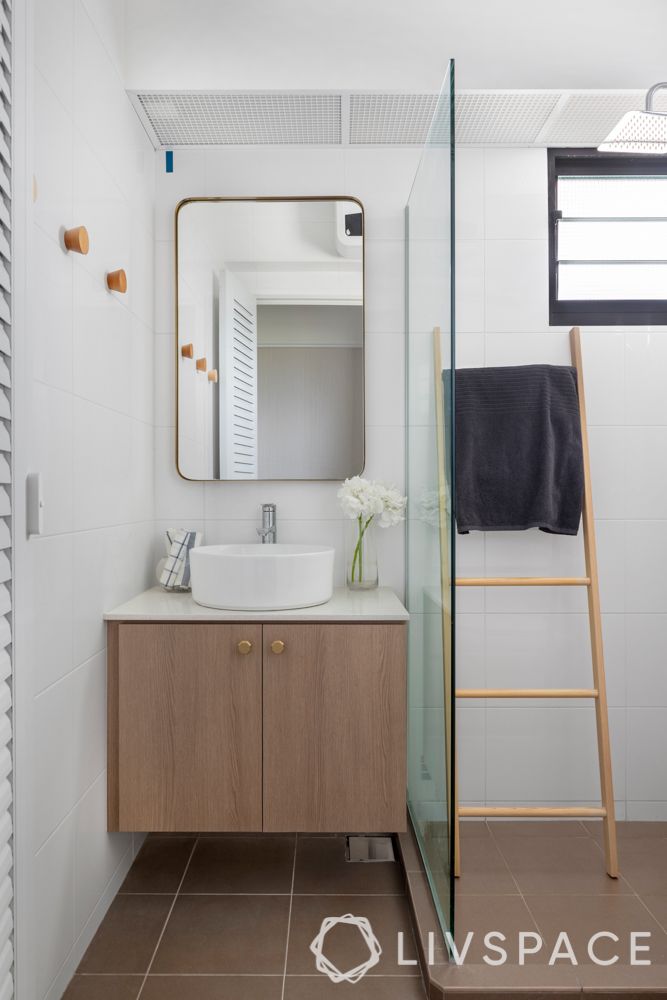 Our designers swear by laminate finishes in the bathroom. This is because it's a budget finish and is also super easy to maintain. While veneer might seem more appealing, the constant humidity might cause it to warp. Moreover, the threat of termites looms large. By choosing laminate finishes, you steer clear of all these concerns. You can also use PVC finishes inside your vanity to ensure that your vanity is sealed with waterproof finishes.
Vanity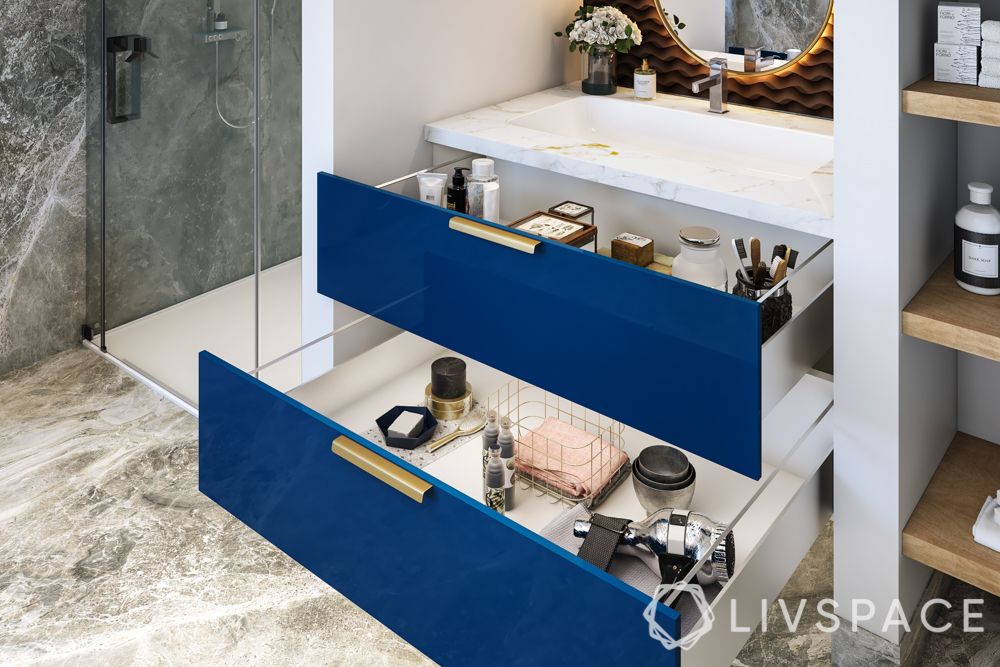 You can choose a custom-built vanity with laminate finishes outside and PVC on inside to cut down on the possibility of water seeping into your unit. Alternatively, you can pick a stainless steel vanity unit from the market for your bathroom. While the former might suit your design aesthetics better, the second could be easier on your pocket. Shim suggests that you customise the mirror to fit the exact dimensions of your bathroom. Also, ensure that the mirror isn't so thick that you hit your head on it while washing your face!
Storage
Shim suggests wall niches for storing toiletries in bathrooms. In large bathrooms, niches are easy to build and maintain, while utilising space optimally. However, if this is not a viable option, choose your storage units with care. Consider the end use of each cabinet before you zero in on the right piece. Pay special attention to the hardware – while dainty and almost invisible wall supports for display shelves might look pretty, they might not work out if you store heavier objects on them. Moreover, make sure that these fixtures are not prone to rusting in high humidity.
#4: Ventilation
Exhaust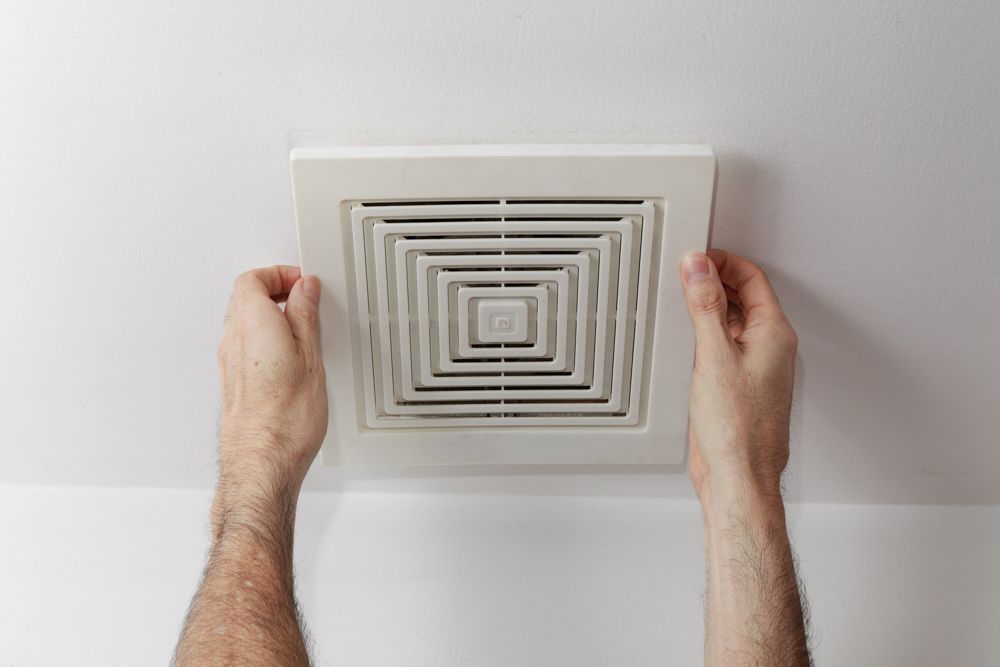 A damp bathroom is not our idea of a long-lasting one. Even though you might take multiple precautions for waterproofing your space, the bathroom remains humid. This could lead to the breeding of germs, or the growth of mould. So invest in a good exhaust system that keeps your designer bathroom clean and dry.
#5: Installation
Access panel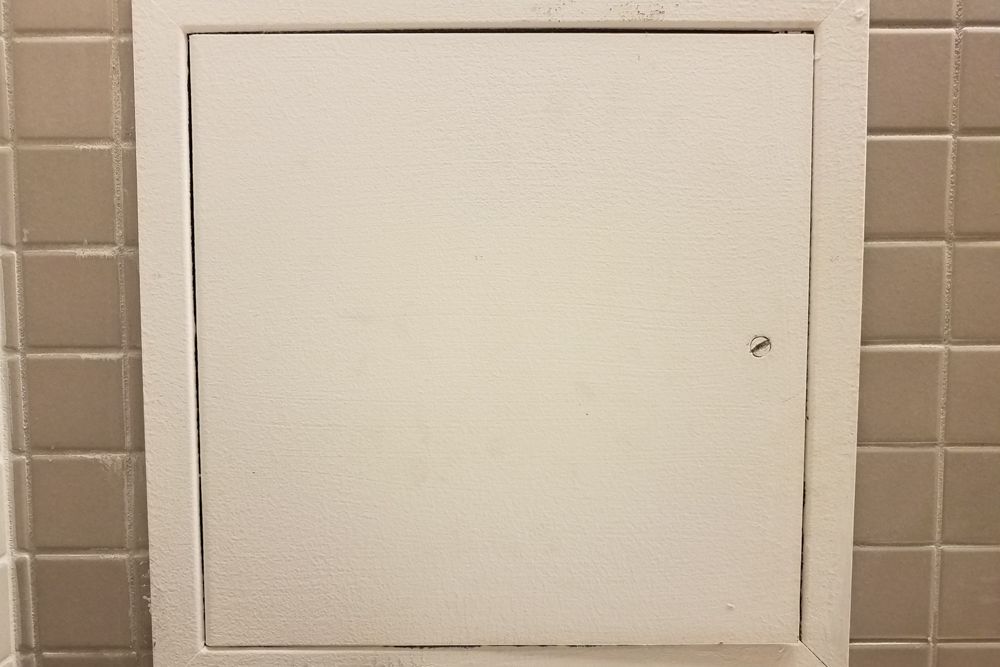 You might think that it's a great idea to keep the access panel in your bathroom design hidden away, but designers think otherwise. Occasionally, you might have issues with plumbing or different aspects of your bathroom, so if your access panel is handy, these challenges get easier to solve. Your plumber can simply check the access panel in the false ceiling and have your bathroom in working order again. Better still, you can opt for regular servicing to ensure things never go wrong in the first place.
Concealed fixtures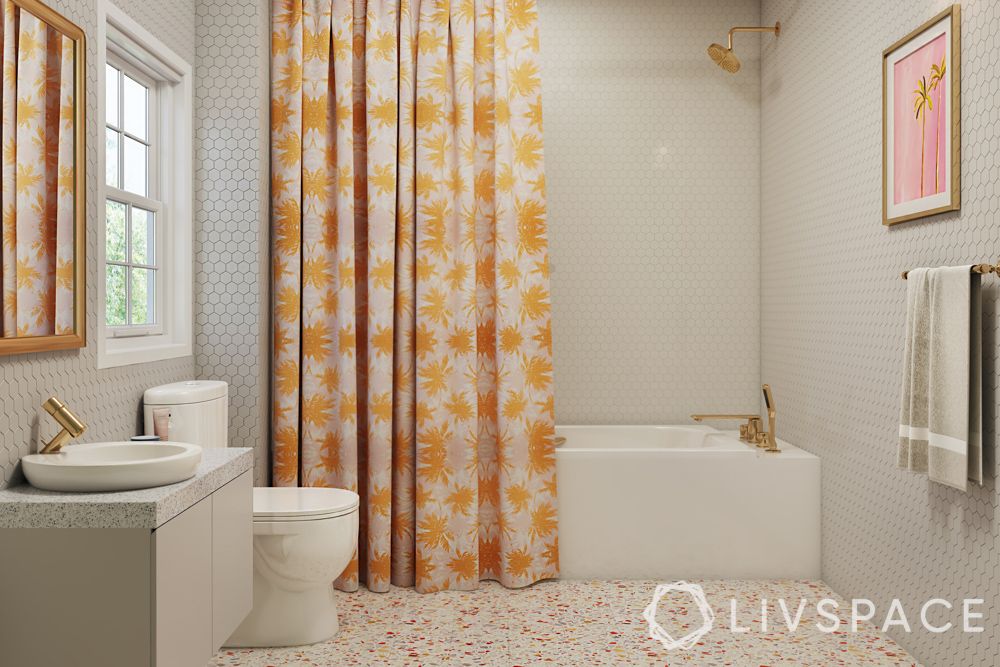 When you're renovating your bathroom and coming up with a new design, do not forget to pay close attention to concealed fixtures. Pick the lights, shower heads and other items in keeping with the look you're going for, but remember to get them installed correctly to keep them running effectively. If not, any changes that you need to make later will involve extensive changes to what lies below the surface of your bathroom.
Shower glass panel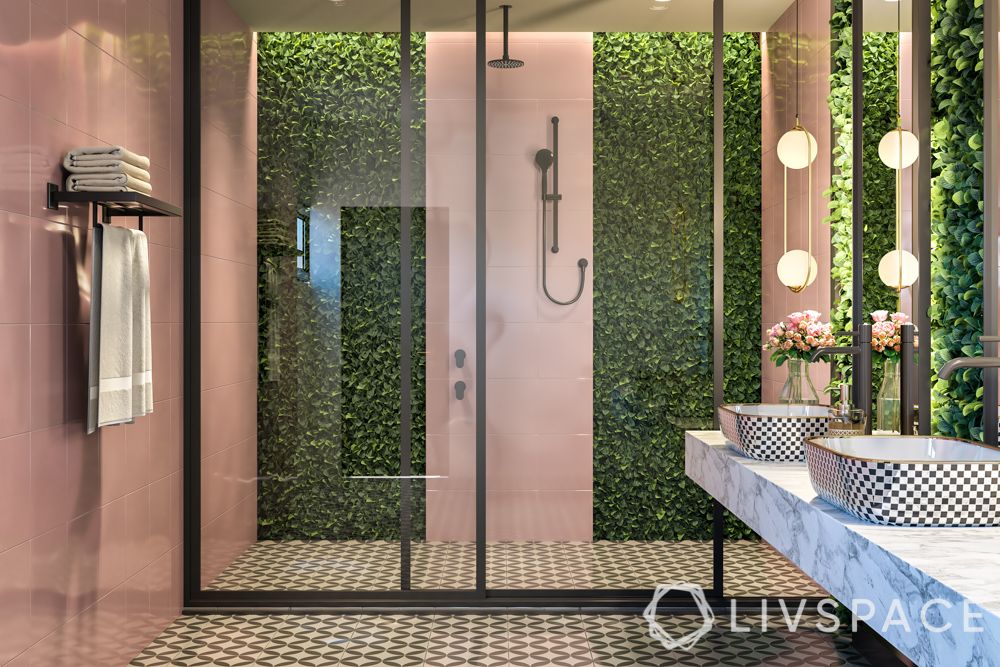 The shower is a clear part of your bathroom's wet zone. You can demarcate this area with a glass panel. Shivani recommends heat-strengthened or toughened panels that should stand the test of time. However, if you have elderly people in your house who might hurt themselves by knocking against the divider, consider changing the flooring of your bathroom slightly.
Why not have the flooring in the wet zone slightly lower than the flooring in the dry area, that keeps the water from spreading easily? If you have a large bathroom, you can also consider building a seat for your elderly relatives in this area.
Looking for more guidance on renovating your HDB? Check out Everything You Need to Know About Renovating Your HDB.
We would love to hear from you! Write to us at editor.sg@livspace.com.