Ever since we started designing homes and posting them on our social media handles, we get questions on the design styles, renovation basics, colours, materials used and so on. From kitchens to condos and HDBs, our designers have given every space a unique makeover. Here are 6 beautiful houses that you must have seen on our Insta feed!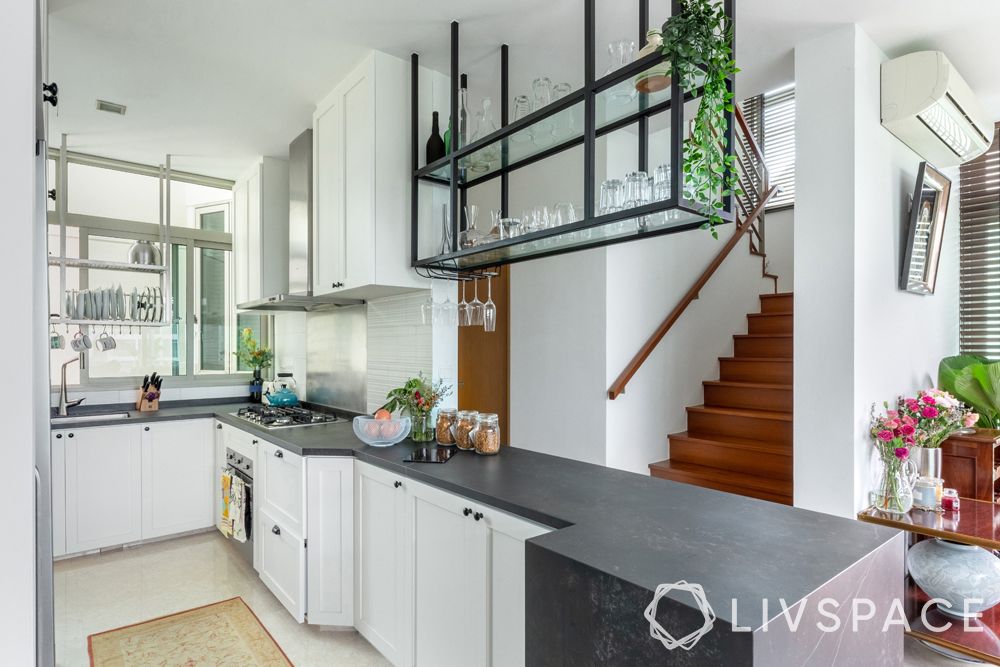 The family residing at this condo wanted to completely redo their 15-year-old kitchen. And this time, they were looking for something that was more open and allowed them to have an active social life. With pristine white cabinetry and accessories to suit every requirement, this kitchen will leave you wanting more. You can sense the taste and finesse of the homeowner in this freshly renovated kitchen. You've got to check out the L-shaped bar area at the entrance and the premium materials and finishes used for the cabinetry. The Dekton quartz countertop is a definite splurge and amps up the look of this space.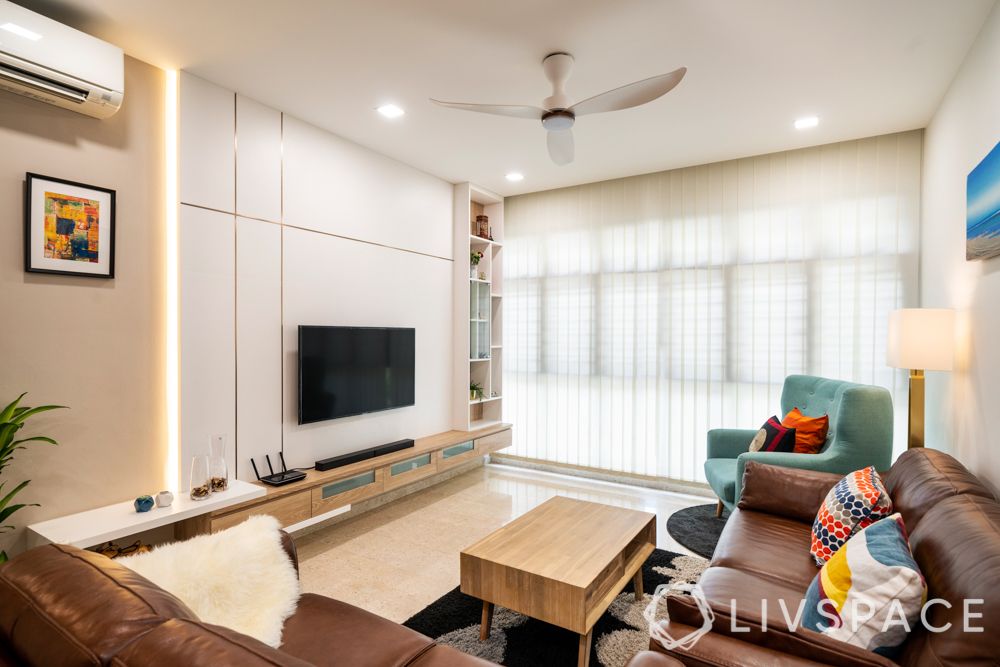 Inspired by Minimalism and Scandinavian schools of design, this condo is a true example of simplicity in design. The couple residing here believes that a home should always make you feel comfortable while looking good on the outside. They wanted their home to give out positive vibes, and our designer made sure he gave them that. Check out the handpicked furniture that makes this condo every bit functional and pretty. You can also borrow some amazing space-saving ideas from this renovation that is one of our favourite beautiful houses.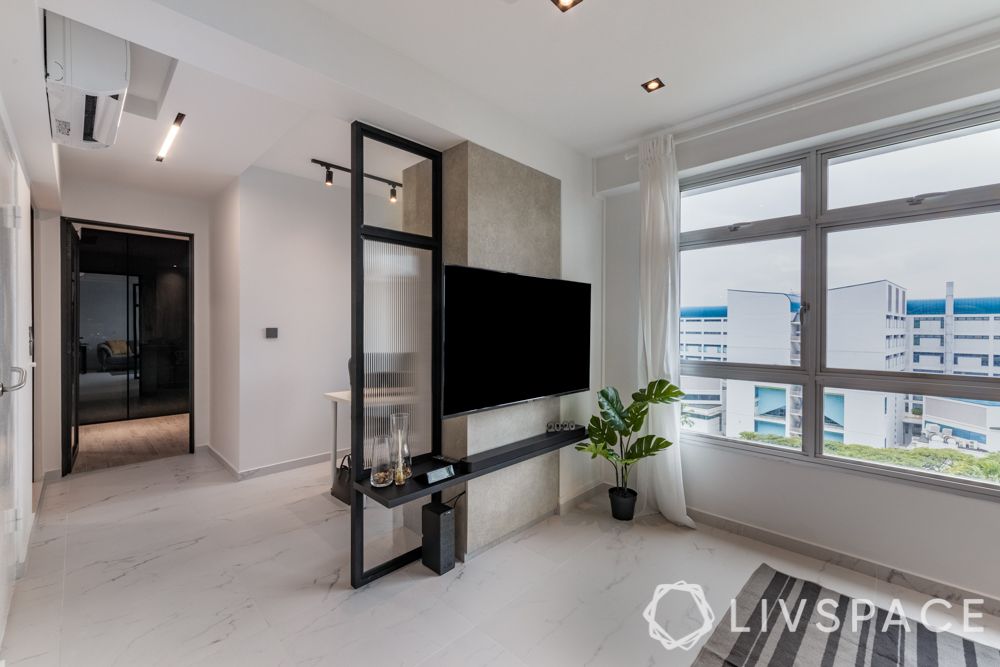 Sometimes, you just want to stir things up when you've been living in the same place for years. That is exactly how this renovation came into being. As ardent lovers of a minimalist lifestyle, they wanted a very clean design for their home. The colourful walls were replaced by Scandinavian and Minimal looks in every room. Do check out the concealed architectural lighting that reduces glare and imparts a soft glow through this beautiful HDB. Designed, of course, by yours truly!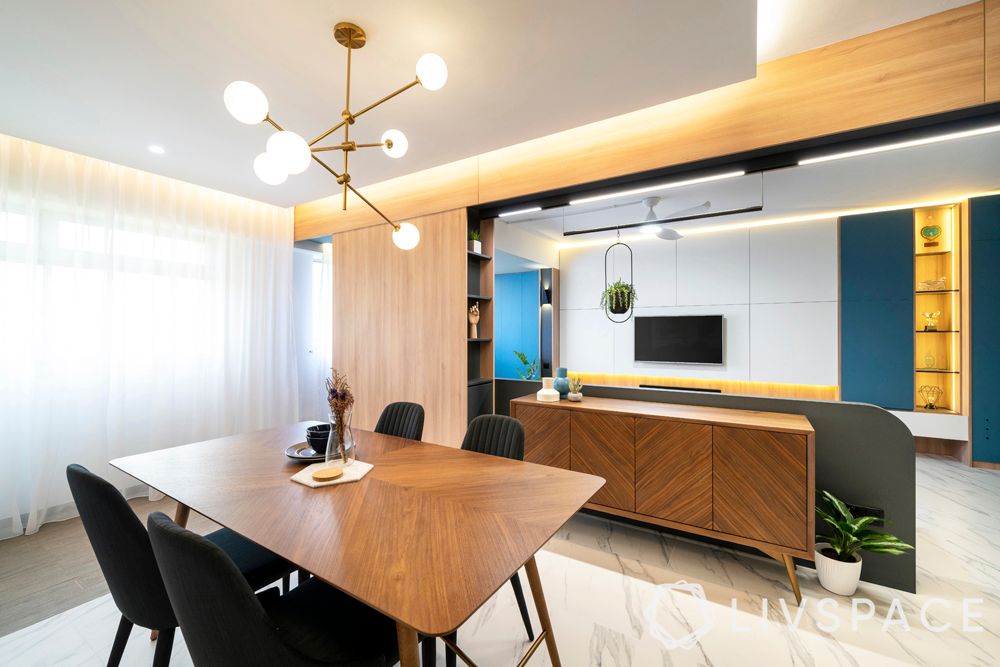 You will love how modern and contemporary design styles merge with colours in this pleasing 5 room HDB. This HDB is one of the most beautiful houses and is home to a couple and their teen kids who wanted to change the way their home looked. In this home, you can spot wooden accents uplifted by colourful and contemporary interiors that suit everyone's lifestyle. Moving away from clutter and chaos, this home now flaunts a swanky look and clean corners. Check out a cosy breakfast counter in the kitchen and the smart space-saving furniture in the kid's bedroom.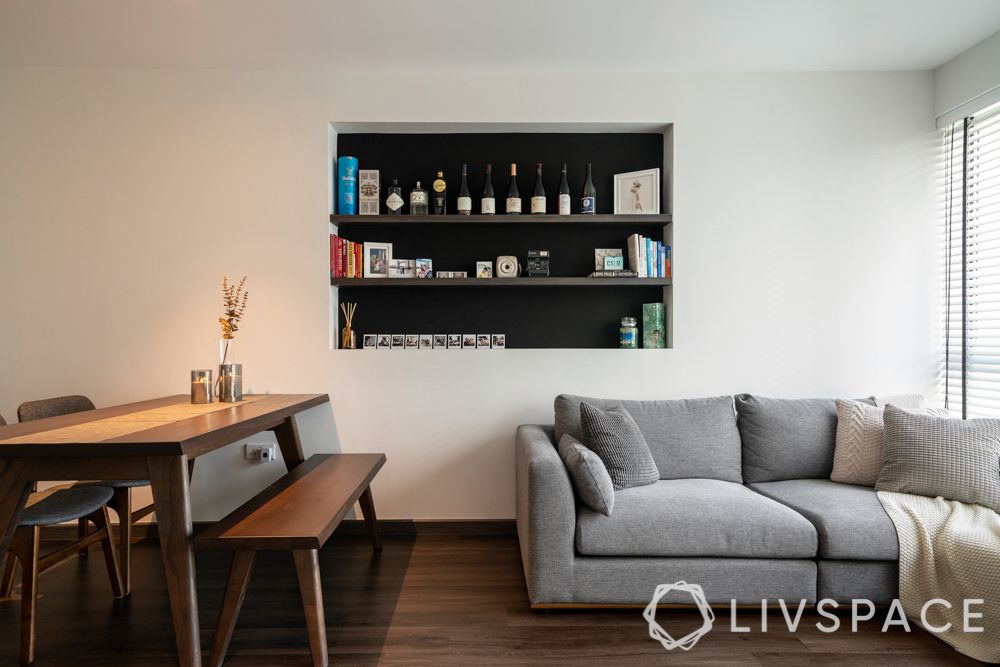 Scrolling through the images of this Clementi Avenue home is bound to give you a calm and cool vibe. The monotone, soft greys, warm lights, fuss-free blinds, wooden textures — it transforms this resale flat into a modern couple's dream home. With concealed water pipes and wire trunking wherever possible, we have given this 5-year-old flat a huge makeover. This is one of the beautiful houses that is a perfect example of minimal design that is not plain and boring at all.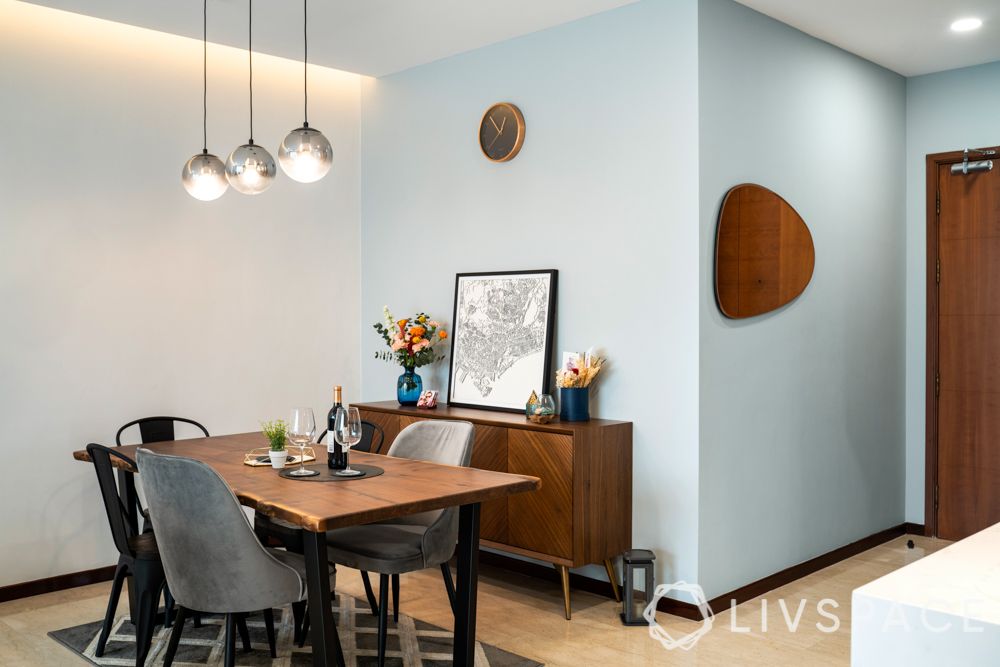 This HDB flaunts a rather clean look, with hints of an English Farmhouse in the kitchen. As Giorgio Armani says, "Elegance does not catch the eye. It stays in memory." And this home stands true to that quote. When our designer was designing this flat, he knew he had to make it look neat, classy and timeless. You should definitely check out the striking blue kitchen cabinets, sleek lighting fixtures in the living and dining areas and the luxurious white marble in the bathroom.
So now you know which were our top hometours on Instagram! Check out our top homes from 2020 here: Here are the Top 10 Homes That We Designed and You Loved in 2020.
Send in your comments & suggestions to editor.sg@livspace.com.