The bedroom is one place where privacy, style and one's own creativity can meet. It is therefore important to pick the right aesthetic, which can be quite confusing. What is important to remember is that the bedroom is also a reflection of who you are. A bedroom should be functional and at the same time, liberating . Here are some iconic bedroom design ideas that work for everyone!
Bedroom Design Ideas to Inspire You:
#1: Scandinavian-Style Bedroom are all about Comfort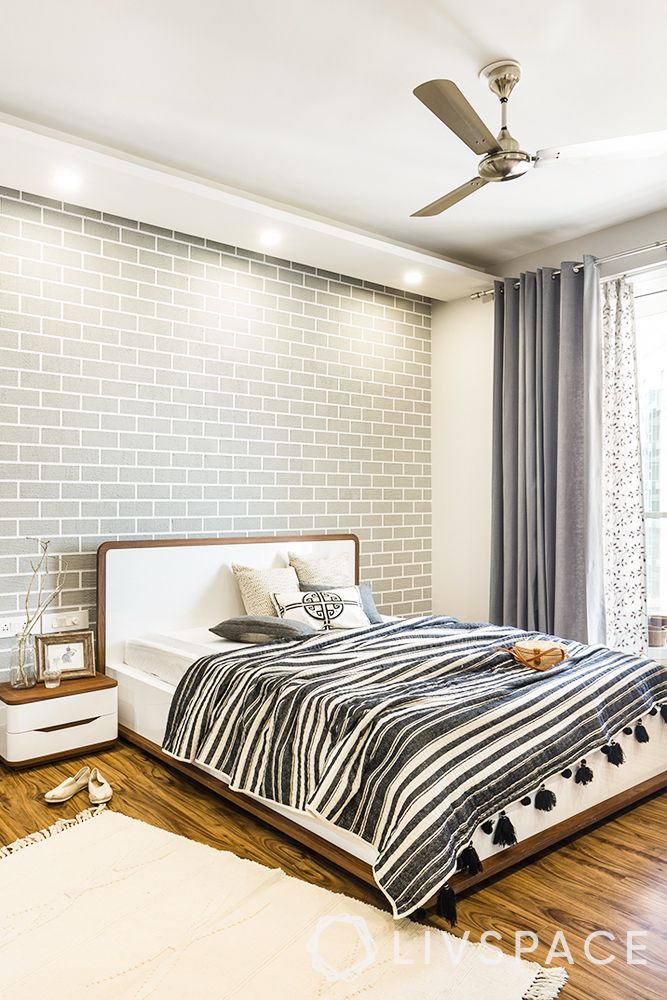 The Scandinavian design style is all about a minimal aesthetic with a touch of warmth. The focus is to keep the room crisp, minimal and warm. This room has achieved the look through practical furniture, an earthy vibe and muted colours that keep it warm and cozy.
#2: Minimalist-Style Bedroom Design Ideas are Irresistible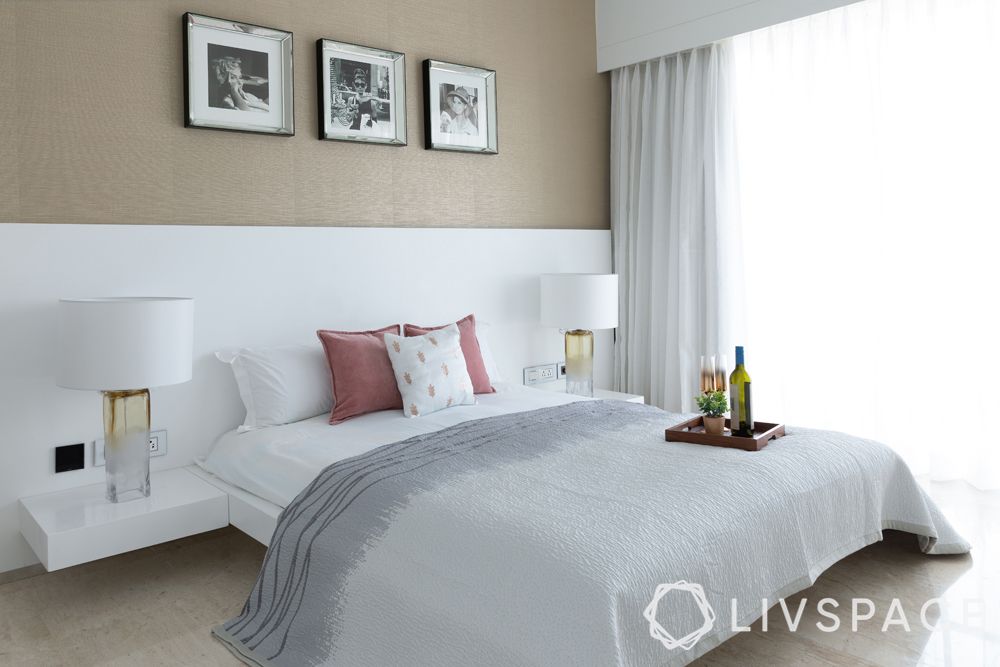 One of the most iconic bedroom styles, the minimalist style is about keeping it simple. Highly focused on cutting down the excess, the minimalist style lends any bedroom a calm appeal. This look requires you to use every nook and corner to its fullest. Play with the textures and pops of colour to create accents that will enhance the minimalist style of your bedroom.
#3: Add a Rugged Look with the Industrial-Style Bedroom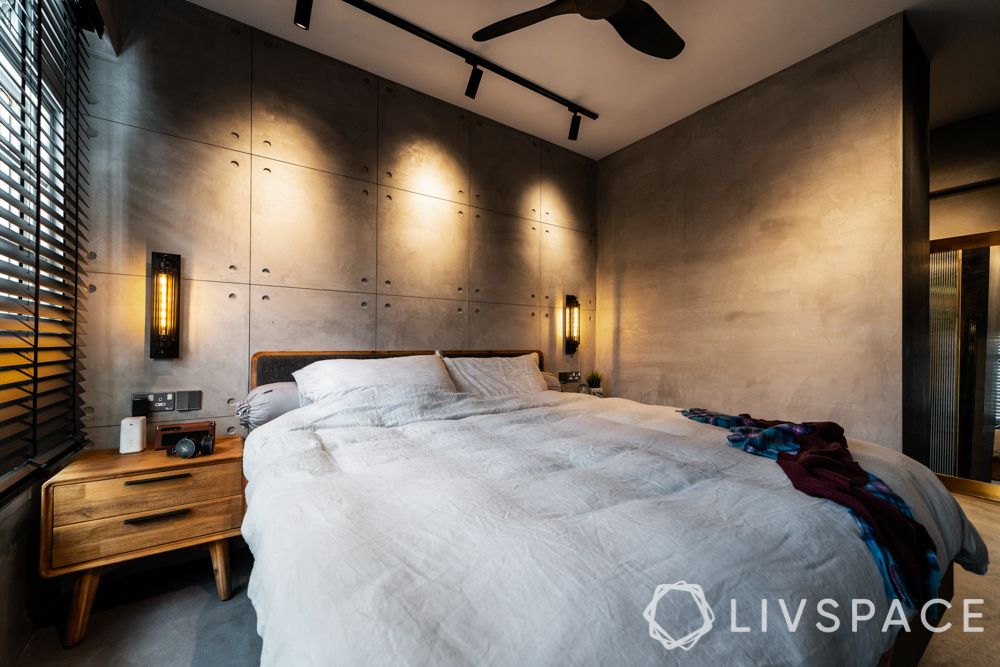 The industrial-style bedroom is inspired by the early 1900s America. There used to be a lot of warehouses and abandoned factories that were turned into low-cost housing or establishments. The style is quite popular in the commercial field for its raw, natural appeal. This is easily translated in bedroom with uneven surface furniture, rough walls and industrial-style lighting.
#4: The Zen Bedroom Design Idea to Soothe Your Soul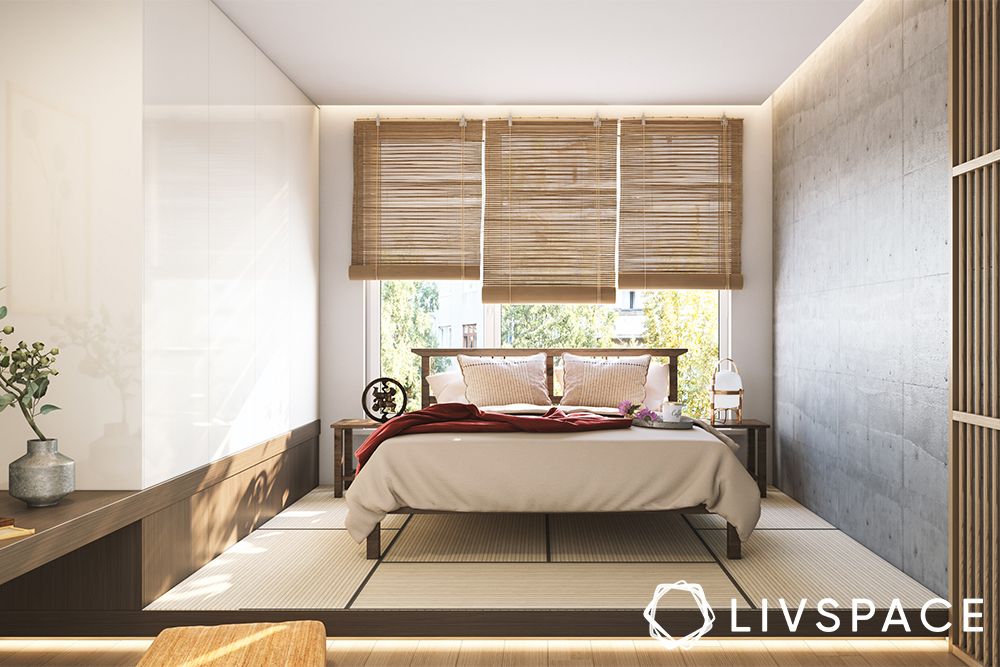 Yes, the bedroom is a place that we use to reflect and relax. However, does it really recharge you? If you are unsure, then it is time to fix the 'chi' of your bedroom with the zen aesthetic, inspired by the Buddhist style of living. Be sure to use ample lighting, minimal furniture and knitted rugs to keep the zen energy flowing.
#5: Bohemian-Style to Bring Eclecticism to the Bedroom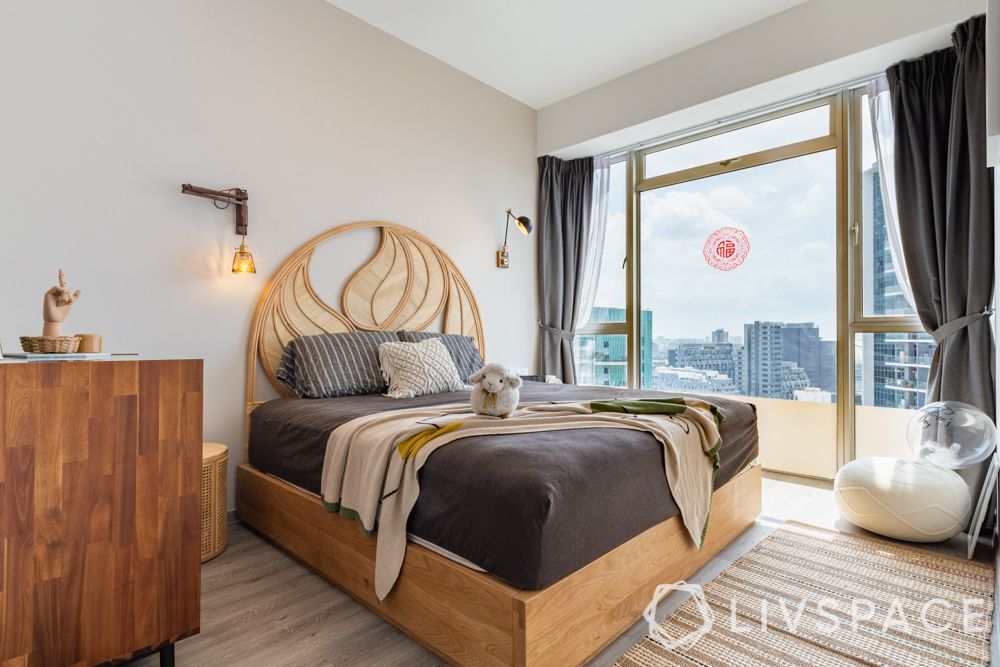 Bring your playful side to the forefront in the bedroom and opt for the bohemian style. This aesthetic does not restrict you to just a single style, which means there is room to get really creative with your space! Additionally, it allows you to experiment and try out different ideas in terms of patterns, colours and bedroom decor. As you can see, this bedroom has been able to pull together a look that gives the impression that all the diverse elements. They are casually thrown together while still looking stylish and comfortable.
#6: Vintage-Style Bedroom Design Ideas are for the Royal at Heart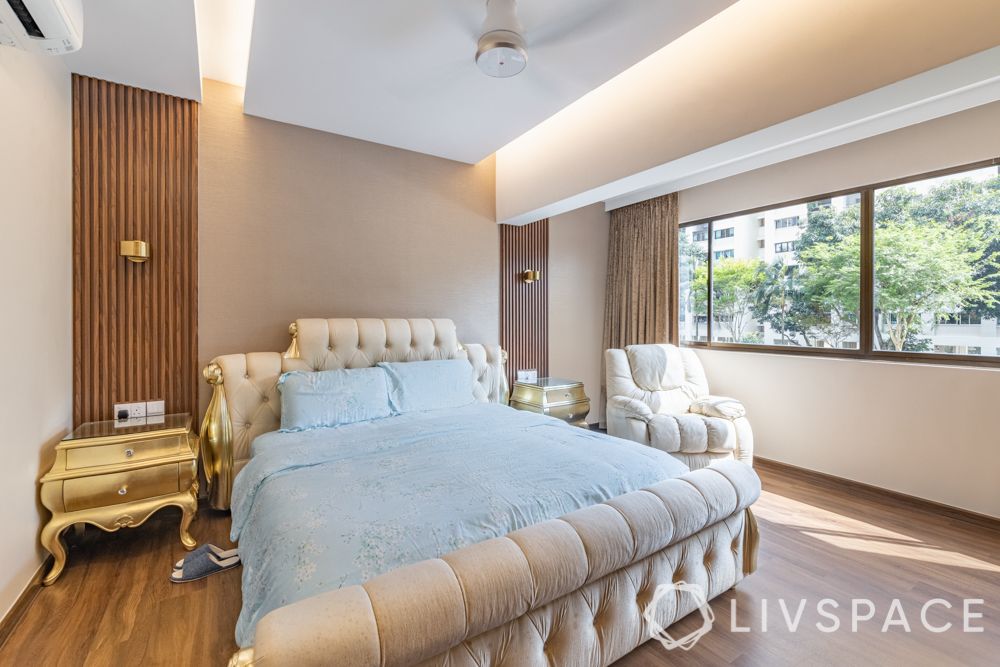 Vintage bedroom styles have their own appeal. If modern and minimalist does not do it to you, vintage can be a better bet. Vintage may not go hand in hand with a maximalist style, where every element is lush and lavish, but it does add in some of that old-world opulence. Achieve this look by using a lot of collectible pieces, gold hues and a refined decor that reflects your taste.
These are some of the styles we feel everyone should explore before finalising their bedroom style. We are always open to working with clients to give them the best interiors that satisfy their demands within their budget and get the bedroom of their dreams!
Wondering how our customers feel about working with Livspace? You can check out the Livspace reviews here!
How Can Livspace Help You?
We hope you found our ideas useful! If you want your home to be just as beautiful, then look no further. Book an online consultation (link to: https://www.livspace.com/in/hire-a-designer) with Livspace today. Delivering safe home interiors has been our No. 1 priority. Click here (link to: https://www.livspace.com/in/page/covid) to find out how interiors are being delivered following all safety protocols.