What is a built-in wardrobe?
Built-in wardrobes or fitted wardrobes, by definition, are essentially integrated closets, custom-designed for your space. They fit into your bedroom and cannot be moved once fixed. So in simple terms, a built-in wardrobe is literally built into your wall cavity and fitted in the space there.
Are built-in wardrobes better than standalone?
With free-standing and pre-built wardrobes, the caveat is that it may be the wrong fit for your room or may run out of storage space too quickly. At the same time, since they're mass-produced, they're less likely to cater to your custom storage needs. But on the contrary, standalone wardrobes also have their advantages like the ease of carrying it with you. It also gives you the option of choosing from a wide variety of designs. If storage and customisation is what you're looking for in a wardrobe, then you must go in for a built-wardrobe.
What should you look out for when planning to get a built-in wardrobe?
If you're thinking about how much you have to spend on your built-in wardrobe, there are a few things you should be vary of and keep in mind. This will help you make an informed decision and know what you're spending on. The cost of built-in wardrobes are usually determined per ft and it also depends on factors like the colour of the internal PVC. Also, the material you choose will affect the cost of your wardrobe heavily.
What are the advantages of getting built-in wardrobes?
While you might feel that built-in wardrobes are too much commitment, after looking at these advantages of getting one, you might change your mind.
They are highly customisable
Since you are going to be fitting this wardrobe in your bedroom from scratch, there is full freedom to customise it according to your needs. You can go beyond the cookie-cutter shelves and accessories and add extra rods, hangers and so on. This is difficult to get with freestanding wardrobes since they are readymade and you will have to pick from the select options available.
Built-in wardrobes are built to fit in your space
When you go shopping for a freestanding wardrobe, you have to keep all your room measurements in mind. You have to think about the height and width of the space where you want to keep your wardrobe. But with built-in wardrobes, you can get one made and designed according to the dimensions of the space.
They offer ample scope for storage
Since built-in wardrobes are made-to-order, they allow maximum utilisation of space. With freestanding wardrobes you run the risk of wasting some space. Also, because you can customise built-in wardrobes, you can make the best of every type of accessory you want to add there.
Here are some wardrobe designs that will inspire you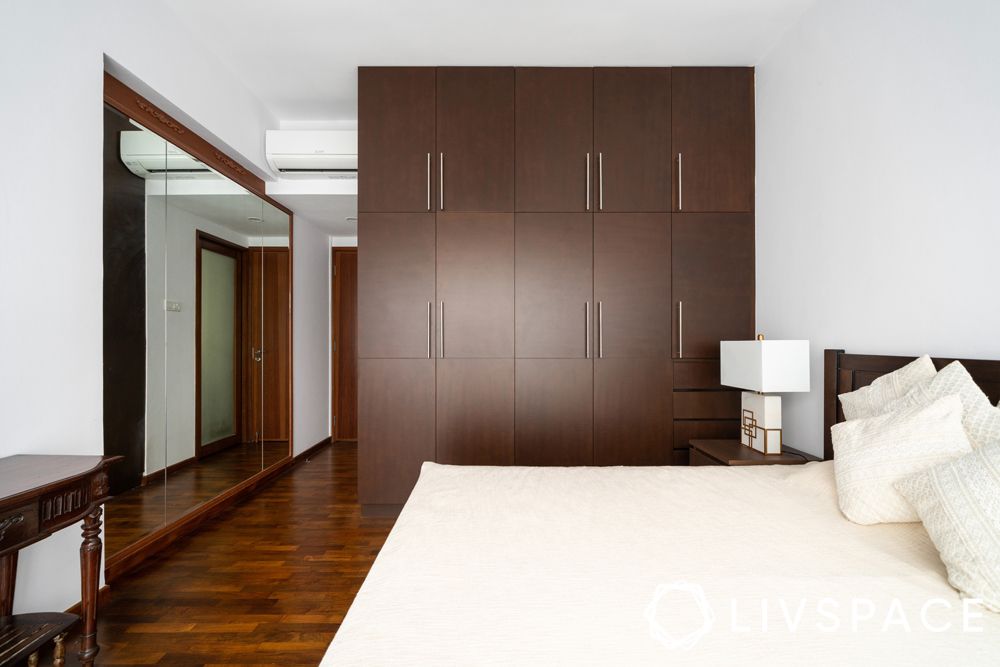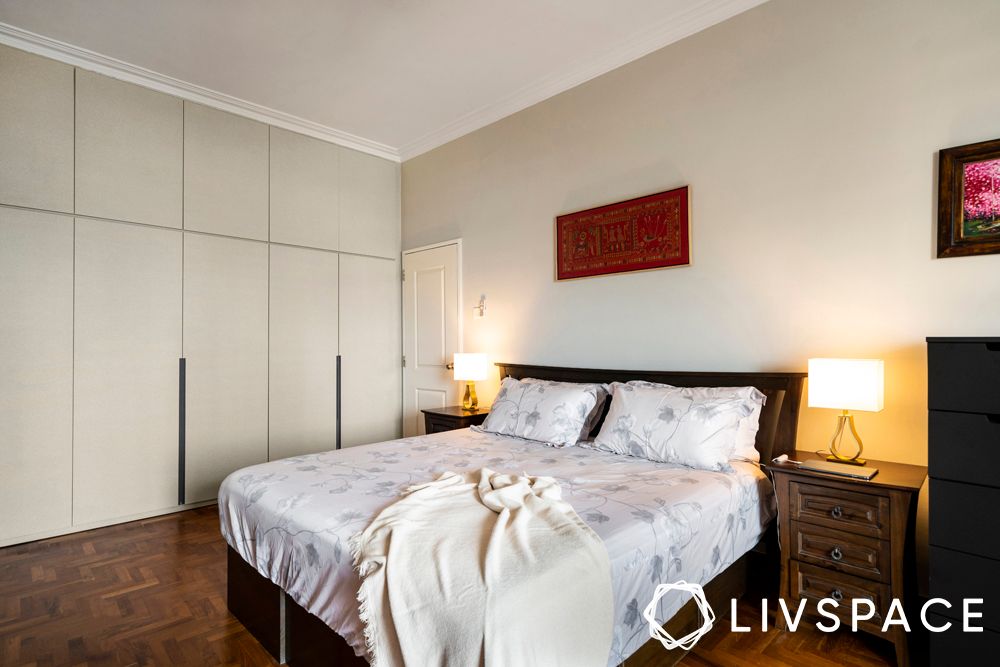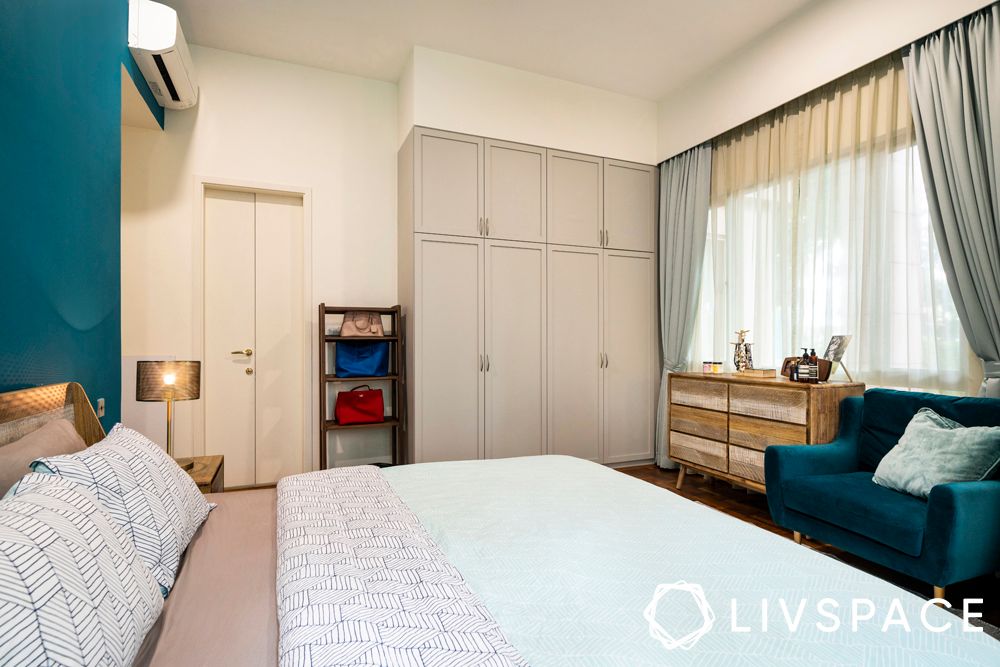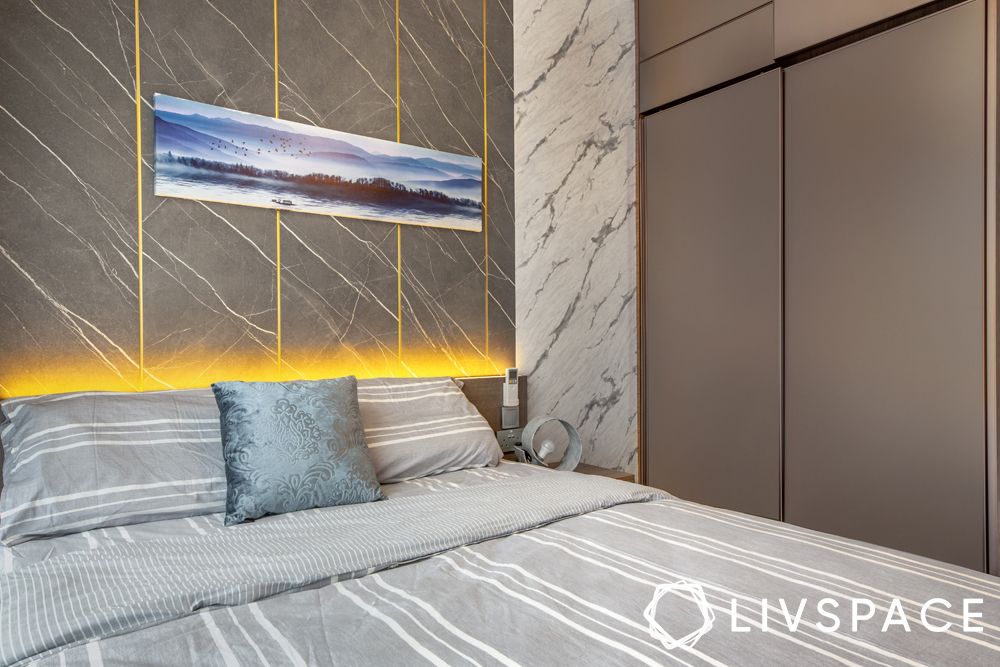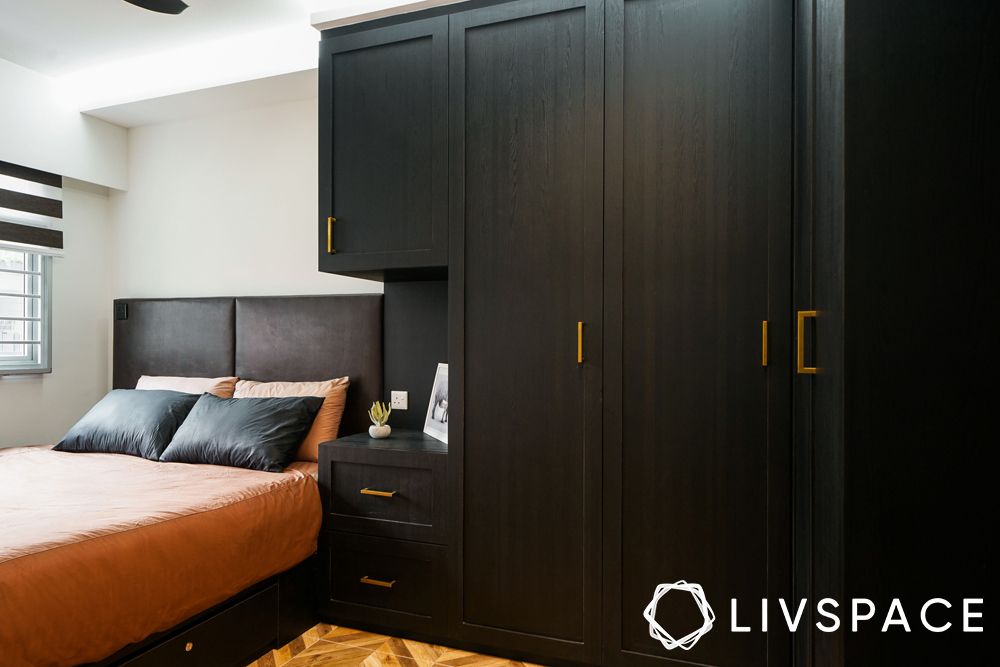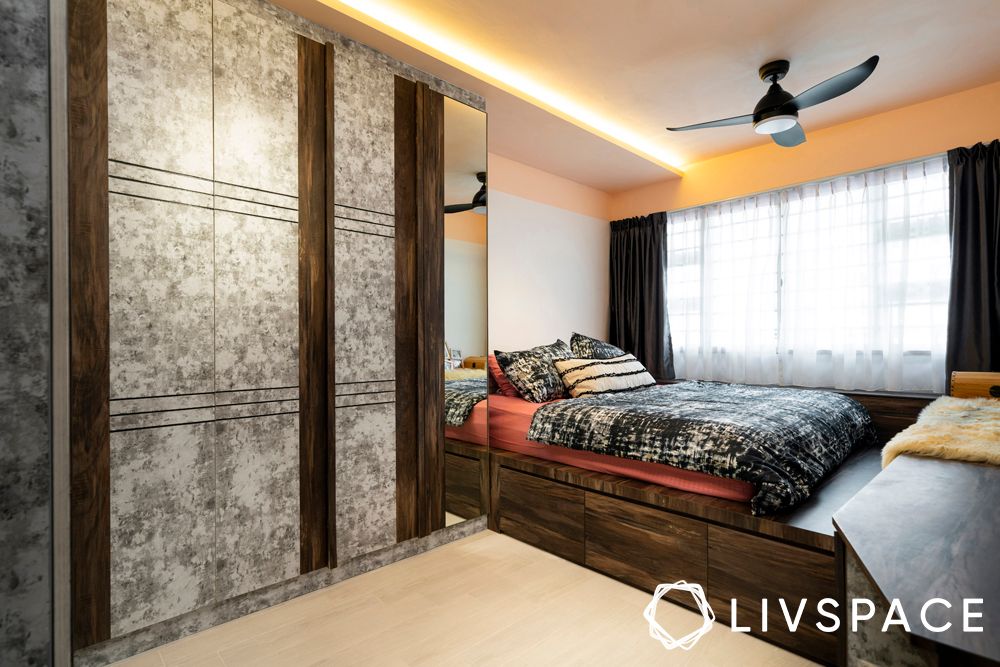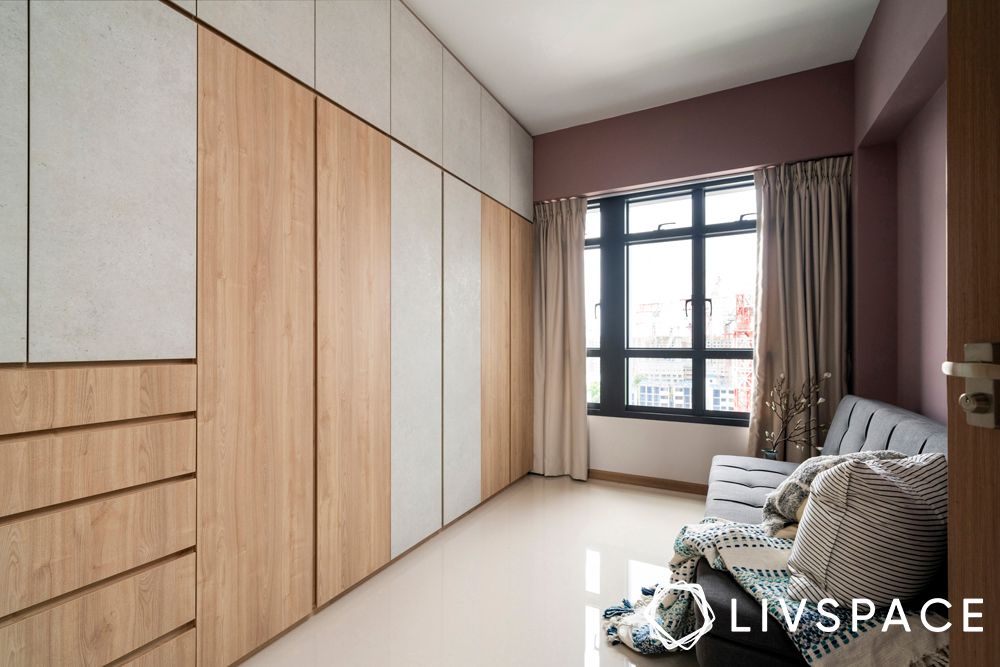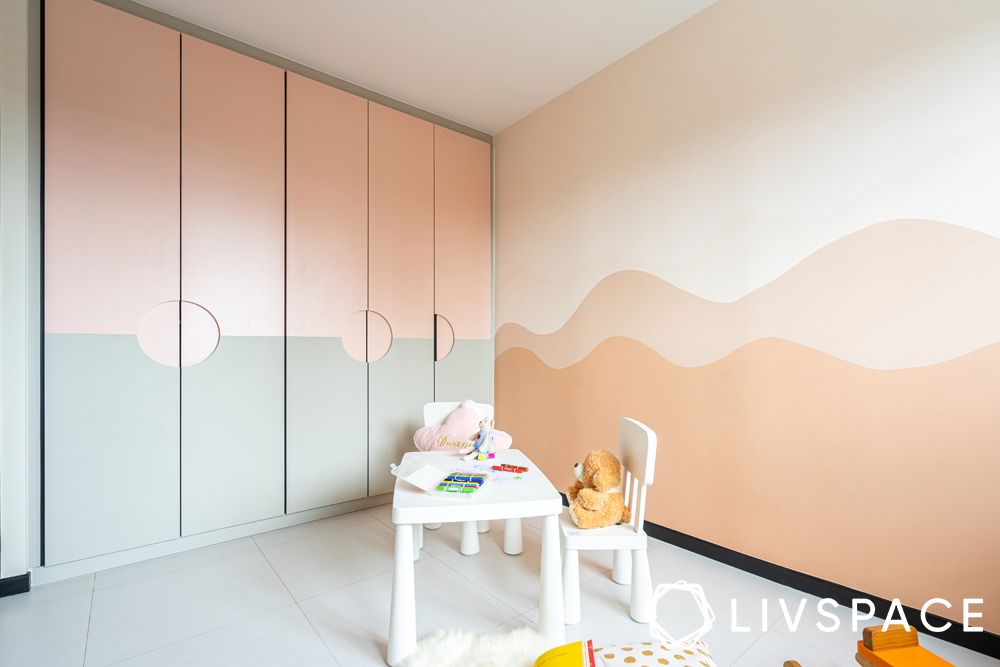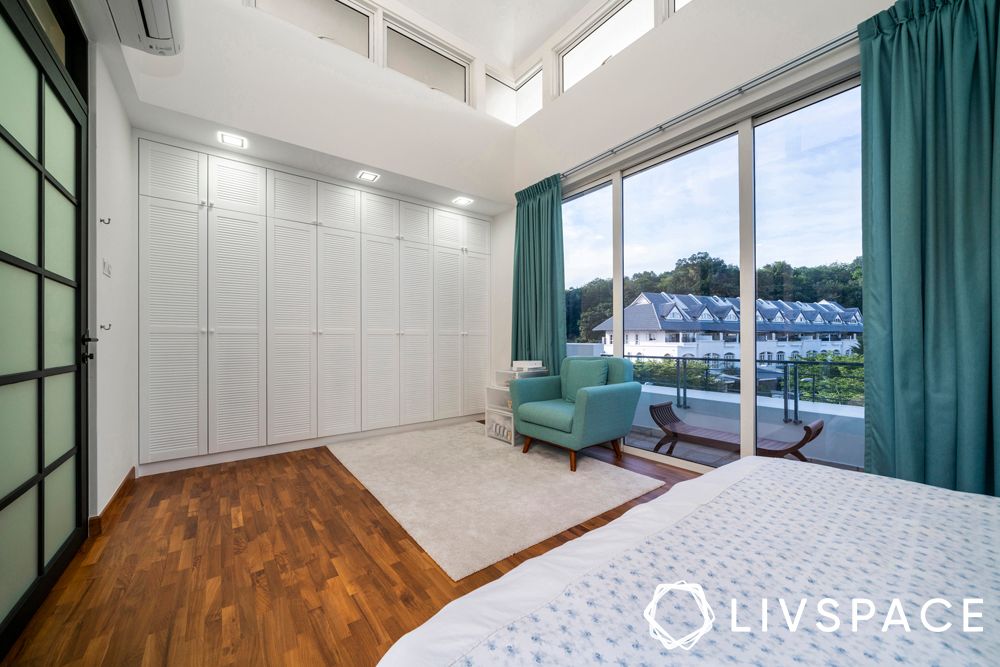 We hope you loved reading this and know more about wardrobes now. Read this for more: How to Pick the Right Wardrobe for Your Room?
Send in your comments and suggestions to editor.sg@livspace.com.