We've seen her on television and heard her on the radio before she transitioned to social media and made her mark there. Yes, we are talking about model, actress and host, Jade Seah. This beautiful Singaporean actress owns a stunning loft-style home in Tanjong Katong. Originally a penthouse, it was later converted into a two-storey house.
Jade's love for all things classy and her success story is deeply reflected in her vintage-style home that is replete with Peranakan touches. While her parents were her source of motivation to decorate her home, her husband Terence Lim was instrumental in keeping everyone sane during the entire process. So inspired were we by her beautifully designed home that we recreated its interiors and borrowed ideas from her to help you design one just like hers! Do not miss the pops of colour and abundant use of classic furniture. Read on and get inspired!.
An Eclectic Living Room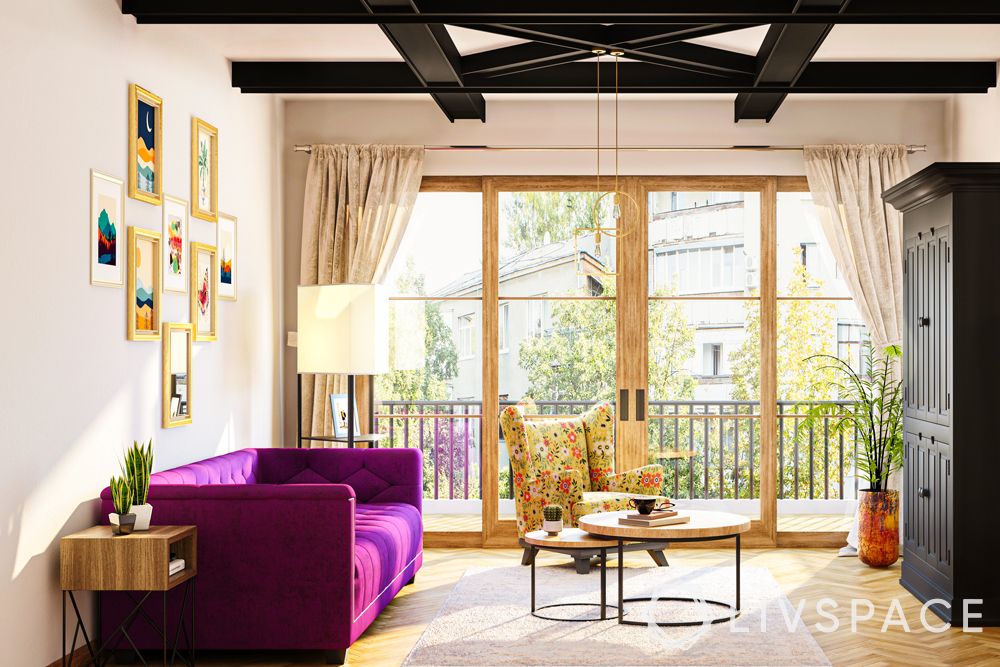 Jade's living room is as unorthodox as it can get. It features wooden flooring, ceiling rafters, a purple sofa and a vintage-style closed TV cabinet where she likes to stow away all her electronics. We recreated it our way by introducing similar elements and throwing in ample natural light. You can also replace traditional wooden flooring with herringbone-patterned parquet flooring, just like we've done it. The wall art on the wall makes for an interesting talking point.
Design Takeaway
Always introduce a pop of colour in a completely neutral setting to add some character to any space.
Not Your Average Open-Kitchen-Cum-Dining Area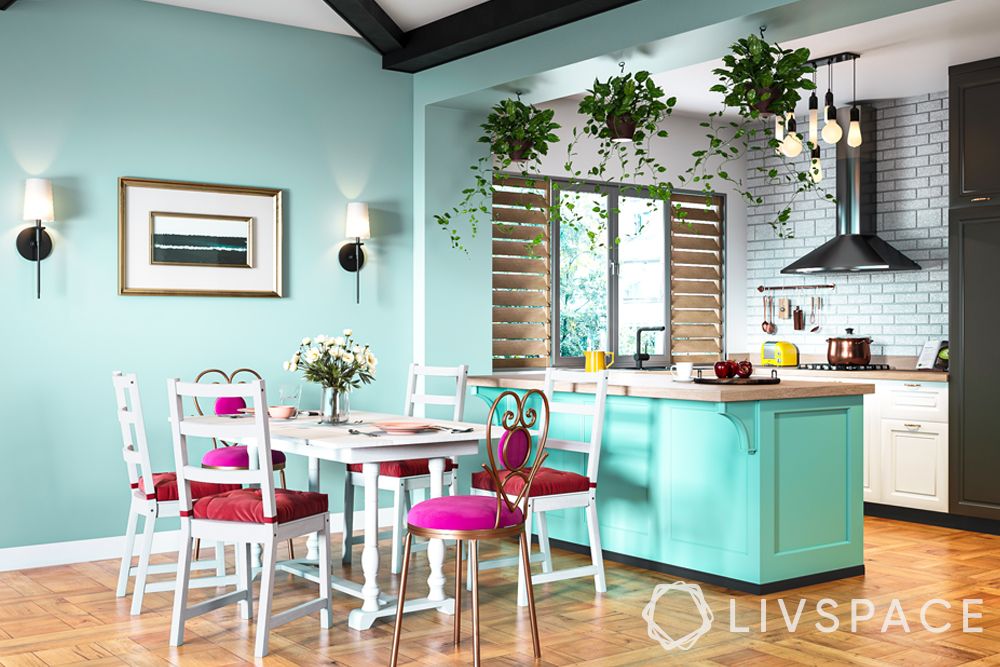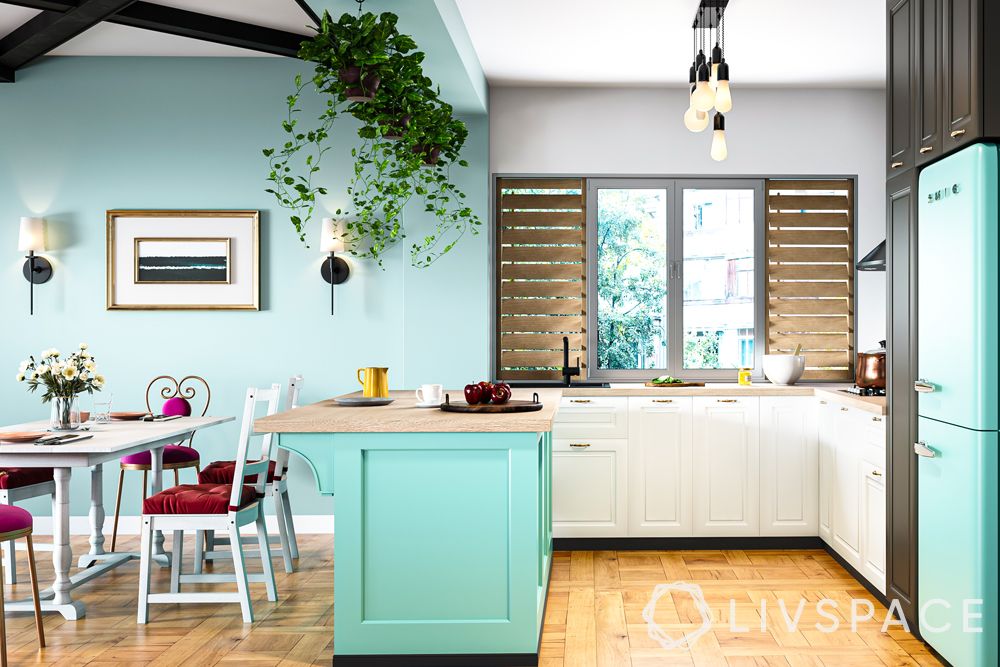 There are so many things that we love about this open kitchen and dining area. From the mint-green colour palette in the kitchen and the walls to the two styles of chairs for the dining table, everything has been selected tastefully and carefully. The space is planned in such a way that friends and family can congregate around the area for a casual get-together before and during fun lunches. The entire kitchen has been built around the mint-green theme to give prominence to the space.
Design Takeaway
Bring some natural element into the apartment by adding real or even artificial hanging plants on the ledge dividing the area into the kitchen and dining room.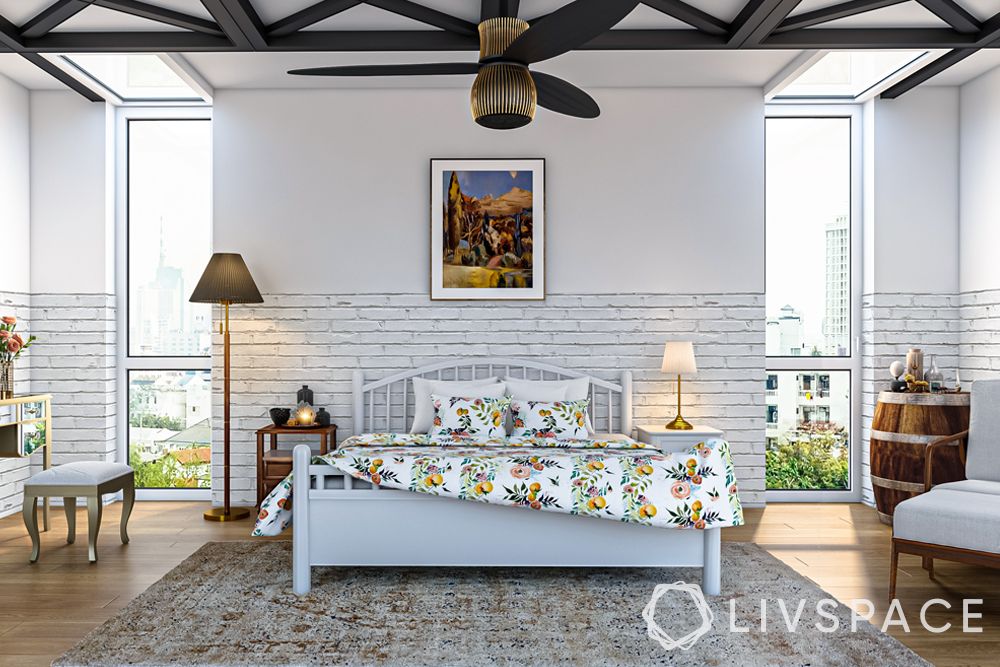 Jade Seah's bedroom is a breath of fresh air with all that sunlight flowing through clear glass windows. Again, so many ideas to borrow from here. Look at the half-and-half wall that features rustic exposed brick wall along the lower half, and the wooden rafters on the ceiling that look oh so vintage. Her dressing corner is designed with a curvy dressing table and stool for company. Throw in an area rug and voila, you're all set!
Design Takeaway
Use custom skylights to get unhindered sunlight into the bedroom. Although it gets a little warm during the day, it's a small price to pay for the night view.
Playing it up with Traditional Peranakan Tiles in the Bathroom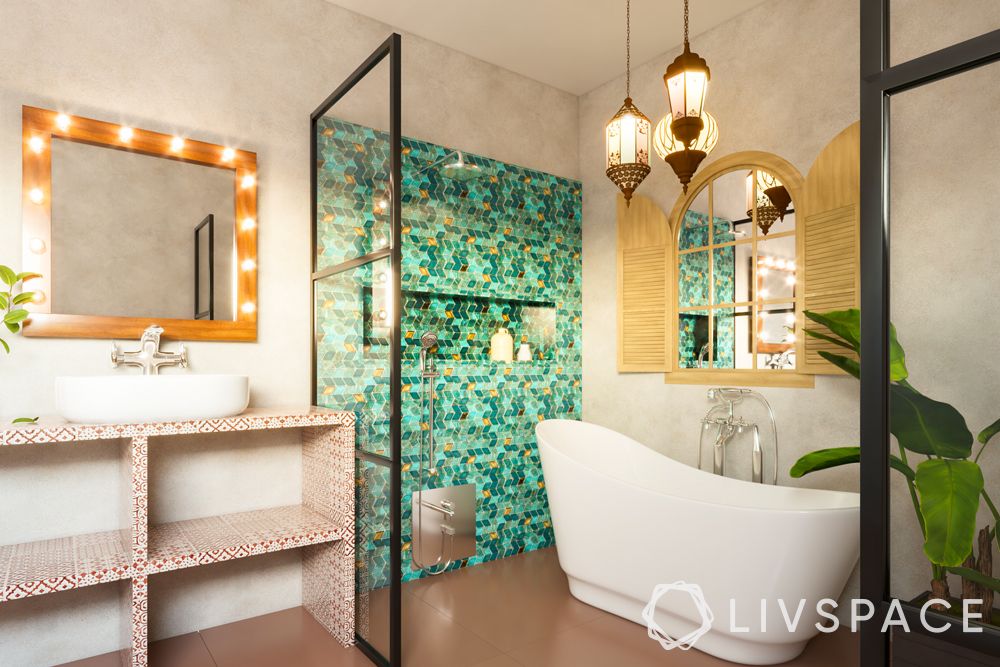 This is where you get to witness Jade Seah's self-proclaimed obsession for lights. She admits that every piece of lighting in this house has been hand-picked by Jade Seah. In her bathroom, you can spot these lovely traditional lantern-style pendant lights over the bathtub and Hollywood lights around the vanity mirror (which she says makes everyone look good!). Also, don't forget to notice the camouflaged window next to the bathtub that looks like a window but is actually a mirror. Such a great detail to add.
Design Takeaway
When designing your home the vintage way, do not underestimate the power of Peranakan tiles. They can add oodles of old-world charm to any space.
Two Pieces of Furniture We Fell in Love With
#1: The vintage drink trolley for liquor connoisseurs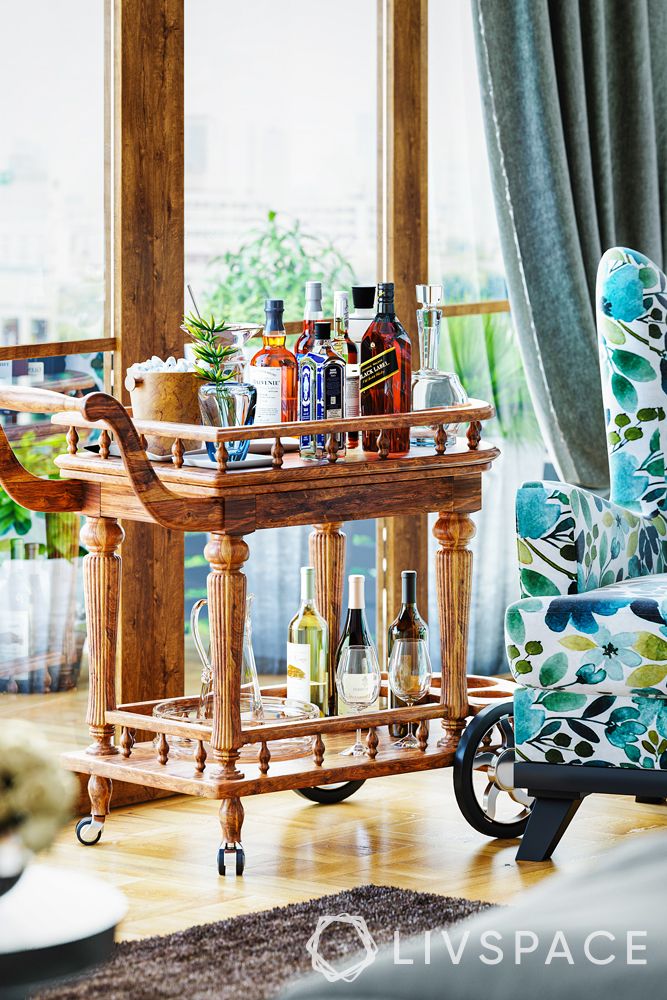 If you are someone who loves collecting liquor bottles from around the world and are looking for that perfect spot to put them up on display, Jade's idea is a winner. This wooden drink trolley is perfect to serve drinks to friends and family when throwing parties. You can also place it in a corner and create your own tiny bar nook with this one. We simply had to point out this beauty!
#2: Extensive shoe cabinet at the entrance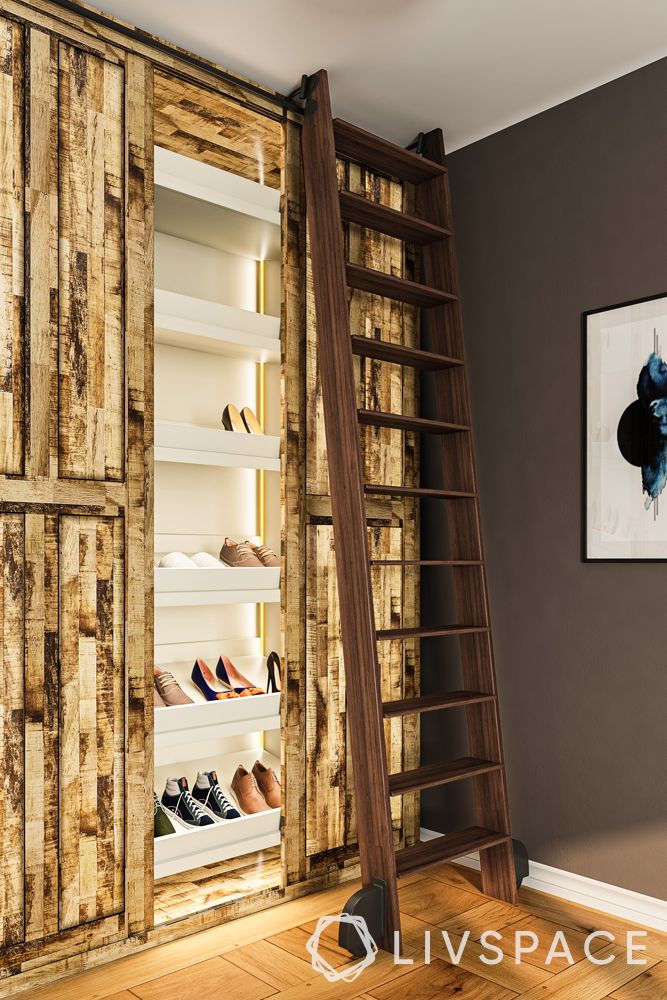 Another one of Jade Seah favourite corners in her home is the spot where this lovely shoe cabinet is placed. It has sliding doors with LED lights inside that light up when you open it. It houses all of her shoes. We totally recommend you get one of these at home if you have your own collection of shoes that people envy. Also, the rustic finish of this cabinet adds to the vintage vibe that ensures it matches perfectly the rest of the interior design.
We hope you loved the ideas we stole from Jade Seah vintage crib. You too can get a home if you make the right design choices. If you love vintage homes, we have some ideas for you: 5 Vintage Decor Ideas That Will Make You Feel Proud to be a Singaporean.
How Can Livspace Help You?
If you are thinking of redesigning your home, then consider Livspace. Book an online consultation with our designers now to turn your dream home into reality. We are all about quality and safe interiors.
Let the pandemic not stop you from attaining your dream home. We follow strict COVID-19 safety protocols, which you can read about here.
Send in your thoughts and suggestions to editor.sg@livspace.com.