When we buy a property (be it a condo or an HDB), it is a house. It becomes a home only after we do the renovation, move in and settle down. But a renovation is not just about wardrobes, flooring and all other functional aspects of design; it is also about the style. In fact, the design style, which is an innately personal choice, is what differentiates a home from a house. And among styles, contemporary interior design is one of the most popular choices in the city!
So, let us explore what we actually mean when we talk about a modern contemporary house design.
What Is Contemporary House Interior Design?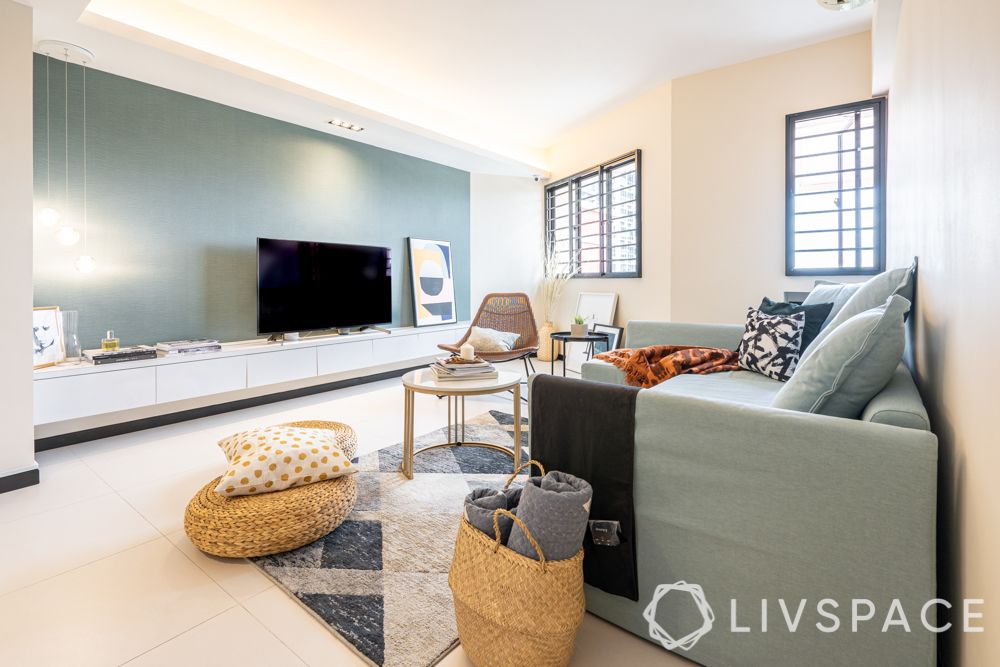 A home with clean lines and a subtle colour palette defines a modern contemporary interior design. The priority in this type of design is natural light. Sophistication in simplicity is also very important. Moreover, there usually is a seamless vibe as most surfaces are flat and handleless. In a larger context, contemporary interior design Singapore also includes connected technologies used for smart homes. Energy efficiency is also something that figures in this type of design.
Also read: Learn How to Adopt a Clean and Contemporary Design From This Resale HDB
But Did You Know Contemporary Is Not An Interior Design Style?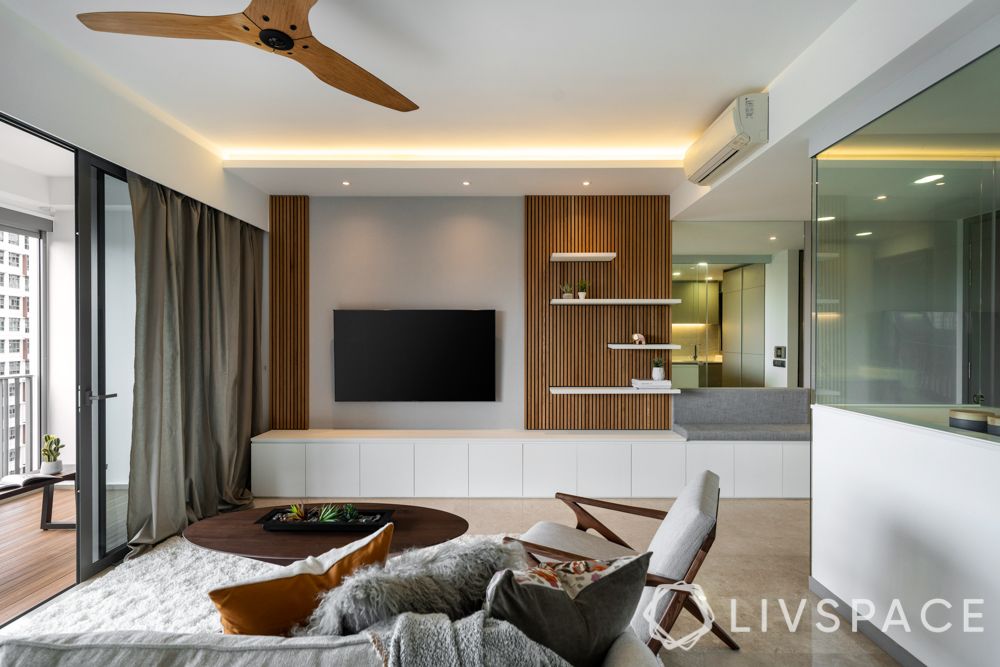 In the context of style, the word contemporary gets used rather loosely. It is not really a style but a design movement. 'Contemporary' roughly translates into 'here and now.'
What is considered to be contemporary today may transform completely in less than a decade.
So, the modern contemporary interior design is more of a macro trend that keeps evolving with the times. 10 years from now, what makes a home contemporary will be completely different from what we mean today.
What Makes For a Modern Contemporary Interior Design?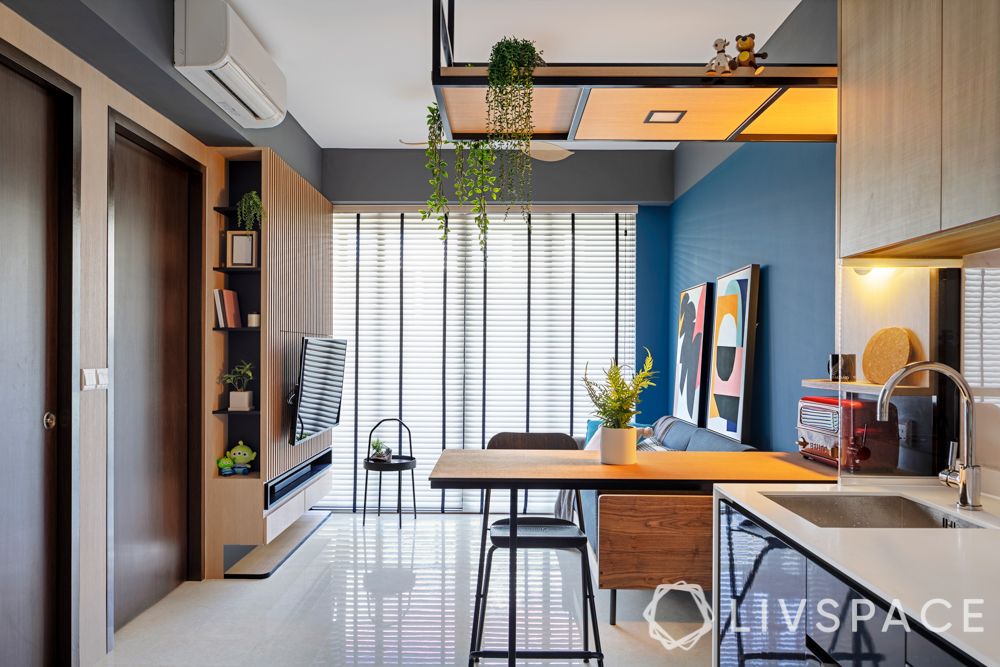 It's obvious that the shell of a modern contemporary house design would reflect the architecture of today. Hence, one can expect a simple layout with an open floor plan, straight lines and large windows.
One of the most distinctive elements of contemporary minimalist interior design is the use or prominence given to clean lines.
Devoid of any decoration, furniture sports smooth surfaces and sleek silhouettes that stick with clean lines. Though most of the furniture in a room tends to be simple, there is often one statement piece with a bold colour or form.
The lighting is more bare and raw than ornamental. Straight-cut floor lamps and pendant lights in geometric shapes are popular. Recessed or track lighting helps to draw attention to well-placed art and accessories.
Metal accent pieces made of nickel, chrome and steel make frequent appearances in contemporary house designs. These materials are symbolic of the urban nature of this design movement.
What Are The Elements of Contemporary House Design?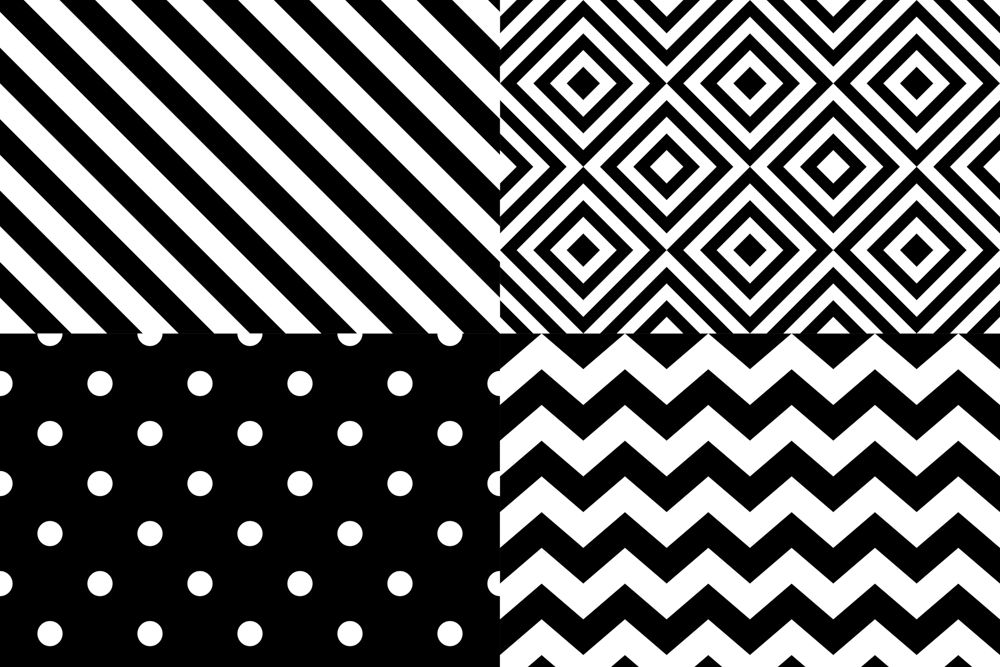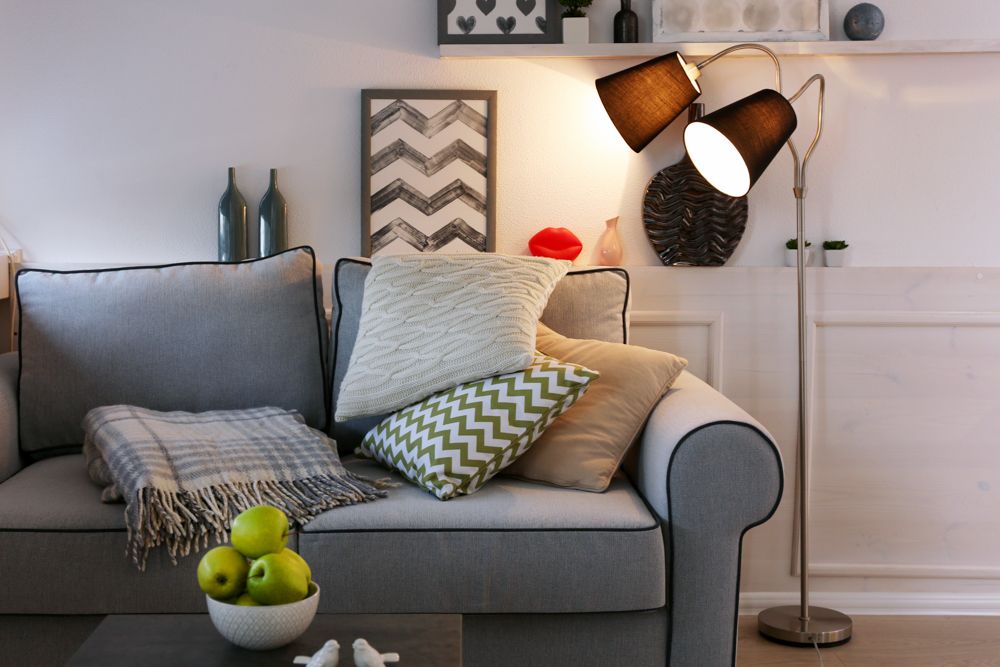 #1: Colour Palette
The base colour palette for a modern contemporary house interior design is neutral — think greys, black, browns and white. This basic colour palette is spruced up by introducing occasional pops of bright colours.
#2: Patterns
If you want a contemporary minimalist interior design, look out for geometric, including zig-zags, stripes and checks. These patterns could come in the form of wallpapers, decor items or soft furnishings like rugs and cushion covers.
#3: Materials
Wood, tiles and vinyl are popular choices for flooring. Low pile rugs also make an appearance
Metal, stone and glass (opaque or clear) are used to create some architectural drama
Fabrics are usually natural such as silk, wool, linen and cotton
Furniture is made of light-coloured woods such as maple and birch, frosted and clear glass, stainless steel, nickel and chrome
#4: Textures And Surfaces
An intentional use of textures is one of the common threads holding this style together
Textured surfaces include wall trims, PU or layer-cut sheets
You will also spot panelling with grooves and strong architectural lines
#5: Forms
Functional furniture that adheres to straight lines
Sofas, chairs and tables tend to have exposed legs
How Is Contemporary Different From Simple Modern House Design?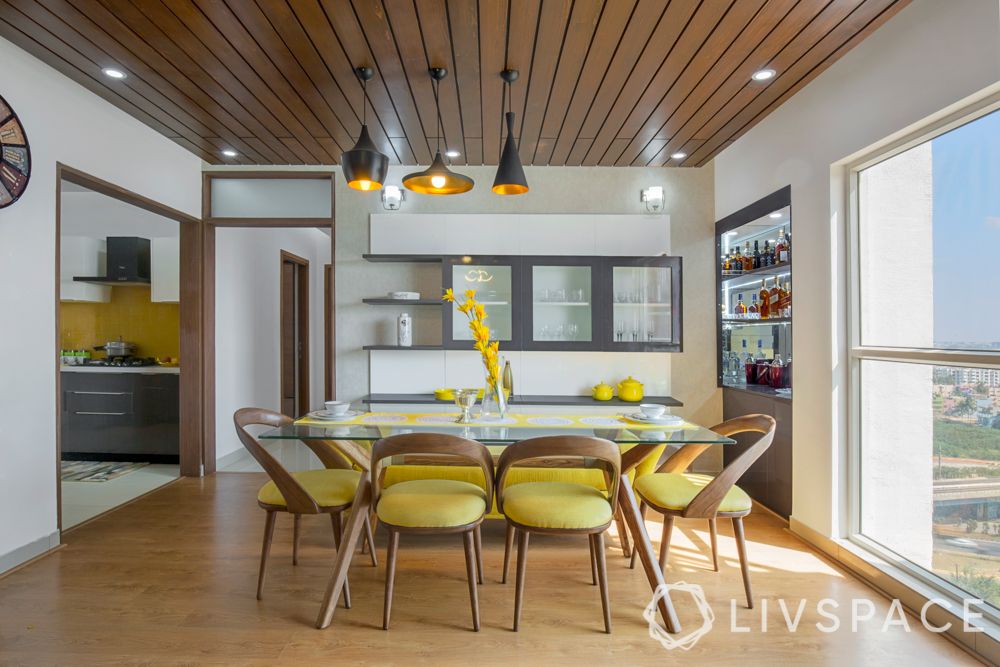 When we say simple modern house design, we are referring to a specific time period from the 1950s to the 1960s. As this time is bang in the middle of the 20th century, this style is sometimes referred to as mid-century modern. Design ideas like 'less is more' or 'form follows function', came into being with modern design and are still in vogue today. That is probably why sometimes it's easy to get confused between contemporary and modern design.
The difference between the two is the very fact that contemporary is not a defined interior design style but an amalgam of design elements (including those of modern design) that are currently in fashion. But the definition of contemporary will change and when it does, it might be completely different from what we see in a simple modern house design. Right now, we can see traces of modern contemporary interior design styles in homes.
Contemporary #LivspaceHomes In Singapore
As we have mentioned, contemporary is a popular style in Singapore. So it is no surprise that many of our clients specifically ask us to come up with ideas for contemporary house interior designs for them. So we picked 3 Livspace homes with contemporary interior design in Singapore to inspire you!
#1: See this Contemporary Minimalist Interior Design in a 5-Room BTO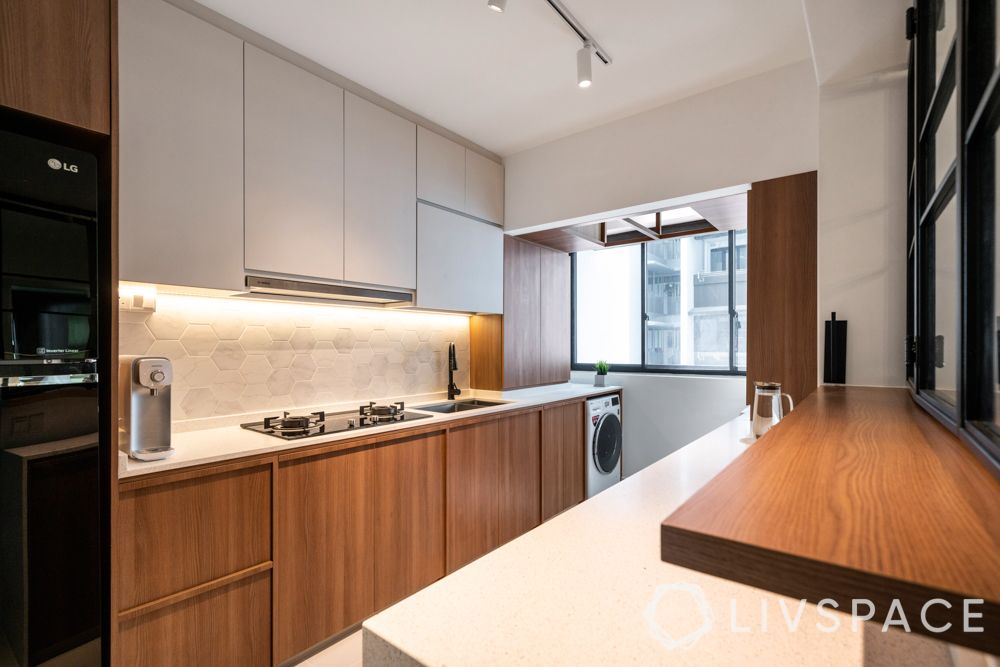 Shuyi and Zhibin are a young, soon-to-be married couple, who wanted a home that was ideal for entertaining guests. They wanted to renovate their home to open up space and make their 92 sqm home look a bit more spacious. Thanks to seamless contemporary design, they had their wish!
Take a complete visual tour here.
#2: We Redesigned This 17-year-old HDB to Make It Child-Friendly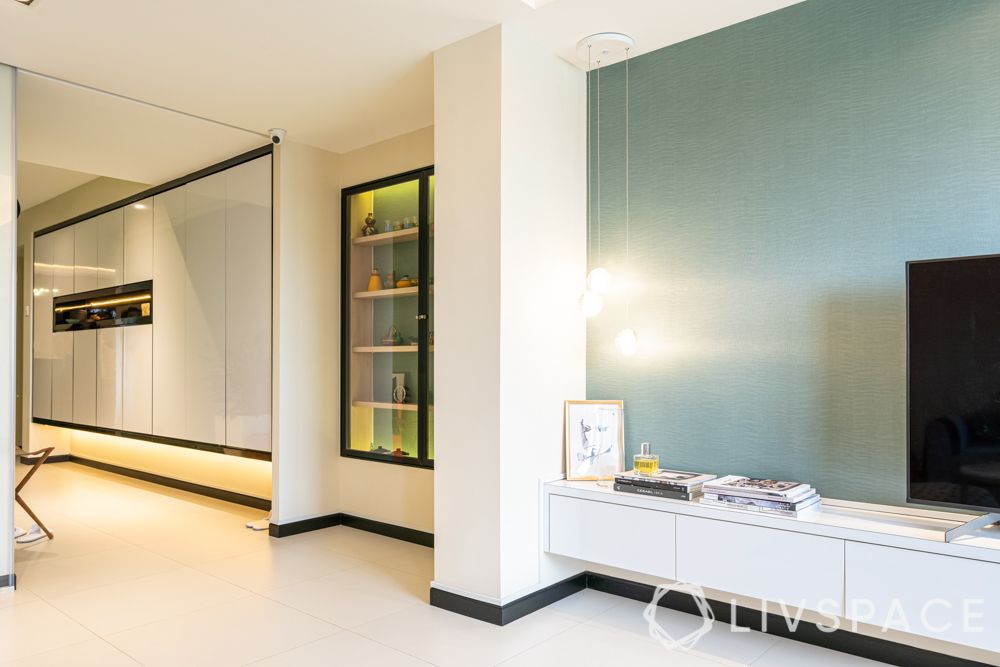 This young family with a dog and a toddler wanted a home that sports pastels and neutral shades. Our design team ensured that they have a spacious home with clean lines and unobtrusive furniture. Not only is this home peppy and child-friendly, it is also packed with storage.
#3: Peek Into This Elder-friendly Condo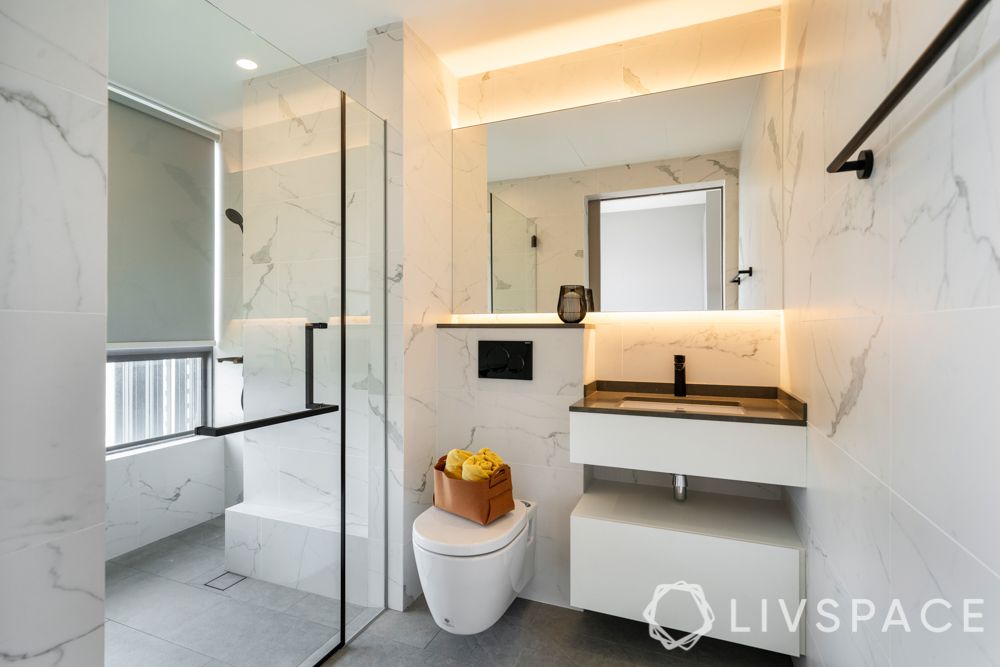 Amy and Marcus's resale condo was designed using their Feng Shui master's advice. It has already dictated certain sections of the layout. Using these as the starting point, the Livspace design team went on to create a simple, uncluttered design that's completely wheelchair accessible. This edler-friendly home has several aspects of contemporary interior design.
Get a full-fledged look at this home here.
If you enjoyed reading about contemporary interior design Singapore characteristics, also explore this one-stop renovation guide for first-time homeowners. If you want your home to be just as beautiful, then look no further. Book an online consultation with Livspace today!
Send in your thoughts and suggestions at editor.sg@livspace.com.