While colour palette, lighting and false ceiling design are crucial to great interior design, the choice between curtains and blinds is often overlooked despite their huge transformative potential.
As you might know, when it comes to dressing up your windows, there are multiple options available. The most common among them are curtains and blinds. While people often tend to use these two terms interchangeably, they're actually quite different. So, between blinds vs curtains, which one should you choose? Let this guide help you make the right choice.
Curtains vs Blinds #1: What's What?
While both these options serve as window treatments, they're quite different from one another. Curtains are fabric panels that cover windows and come in different lengths and fabrics. On the other hand, blinds are slats or louvres that can be lifted up or down with the help of a cord.
Curtains and Blinds #2: Requirements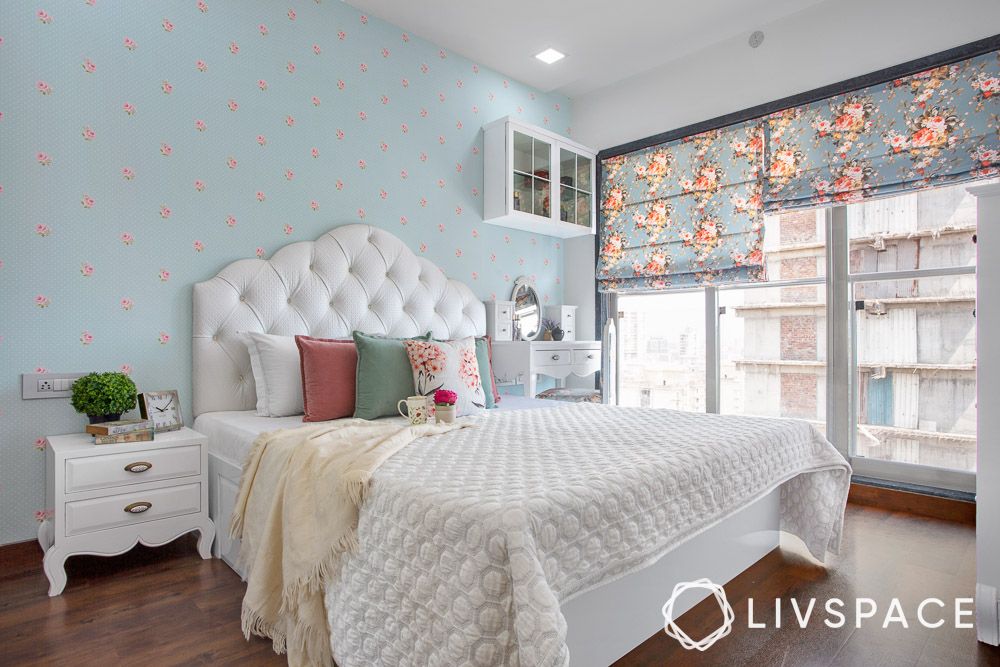 When it comes to curtains vs blinds, both have their advantages and disadvantages. However, your choice will depend upon your requirements. For instance, if you want something energy-efficient and easy-to-control, blinds are the right option for you.
Curtains can help you add elegance to your windows because blinds might leave them looking rather unfinished.
Also Read: 15+ Types of Curtains to Give Your Home a Stunning New Look
Curtains vs Blinds #3: Size of the Room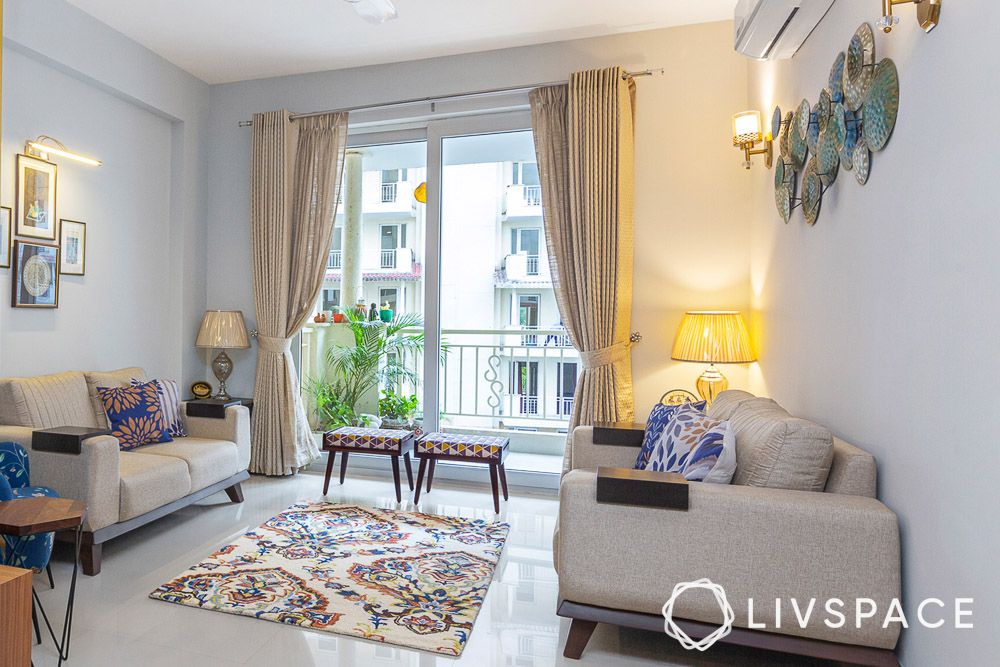 Good interior design can both enhance the positive parts of your space and hide away the negative things. While selecting between blinds vs curtains for your Singapore HDB or condo, consider the size of the space. Curtains are generally good options for spacious rooms, whereas blinds should be your choice if you have a compact space.
Curtains and Blinds #4: Interior Design Style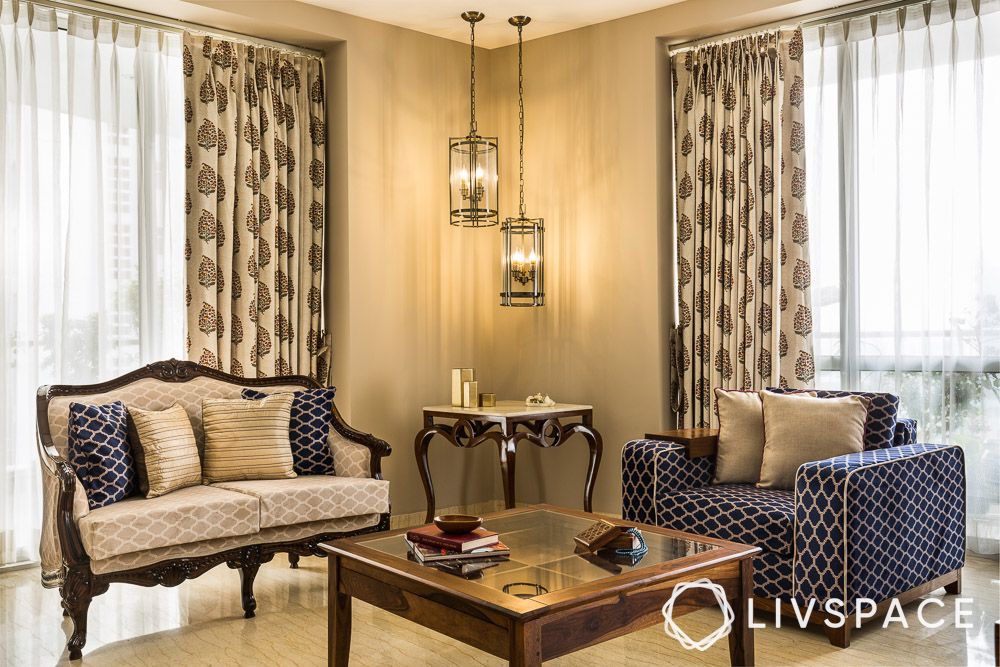 These days, interior design styles like minimalism, Scandinavian and Japandi are very popular among homeowners. So, while choosing between the two options, you also need to consider the interior design style of the space. Blinds are more suited for minimal and industrial spaces. On the other hand, heavy curtains are perfect for traditional homes, whereas sheer curtains are common in Scandinavian-style homes.
Curtains vs Blinds #5: Light Control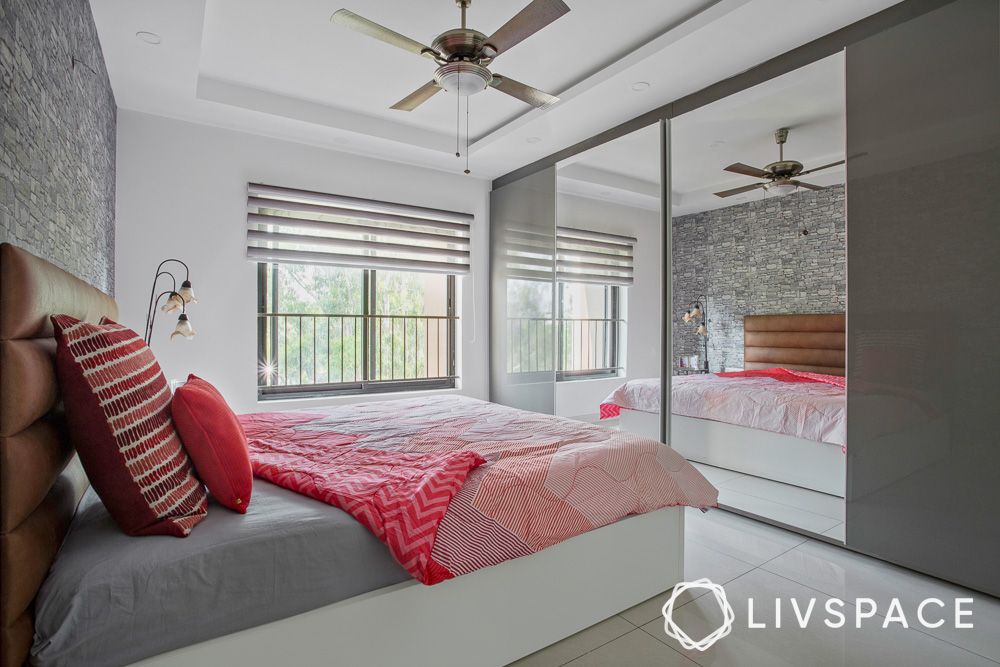 While aesthetics are important, the primary purpose of window treatments is to control light entering your room. If you're confused between blinds or curtains for your bedroom or living room, consider your need before making a choice.
If light coverage is the criteria, then go with curtains. If you prefer a dim room, choose blackout curtains. On the other hand, for an airy ambience, opt for sheer curtains.
However, if light control is your main requirement, then choose blinds. You can adjust the slats in the blinds to either block the light, or allow in the ideal amount of sunlight.
Curtains and Blinds #6: Cost Factor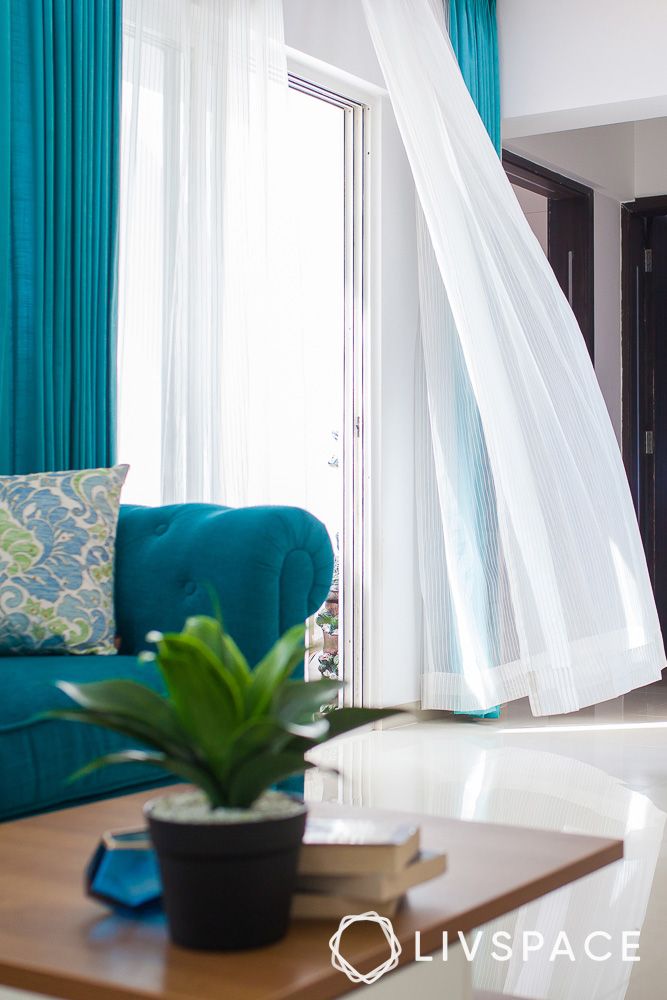 Fabrics are generally much more economical than materials like wood. As such, between the two, curtains are usually the more affordable option. However, living room and bedroom curtains can be more expensive, if they're customised or made of high-end fabrics like velvet.
Curtains vs Blinds #7: Sound Control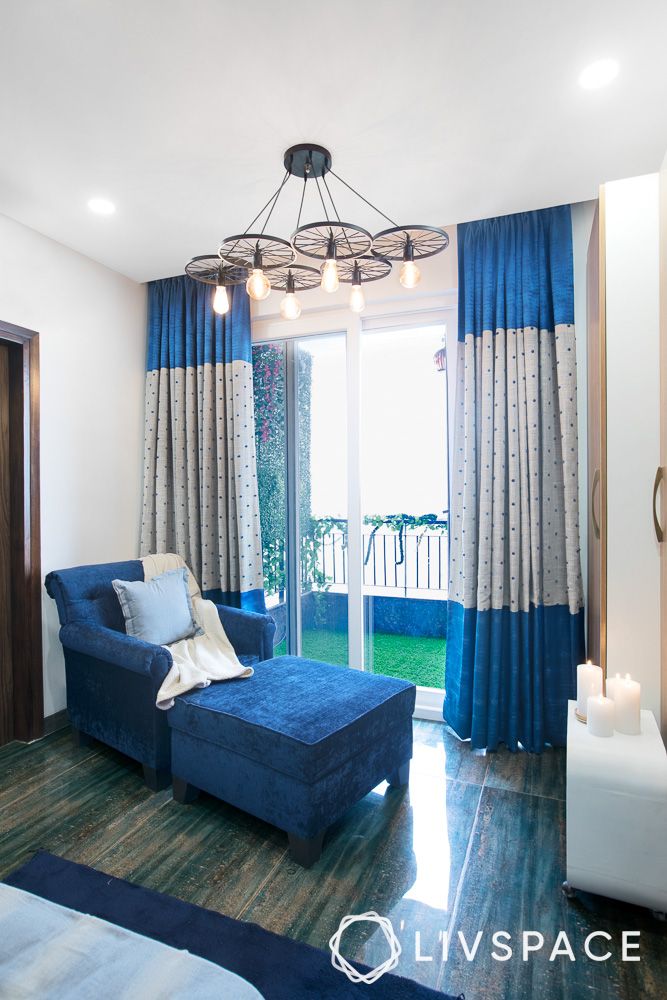 The constant honking of car horns can give even the most patient of us a headache! However, window treatments can go a long way in blocking out the noise, provided you choose the right option. In general, curtains are better at noise control. This is especially true for curtains made of thick fabrics like velvet.
Window Treatments #8: Maintenance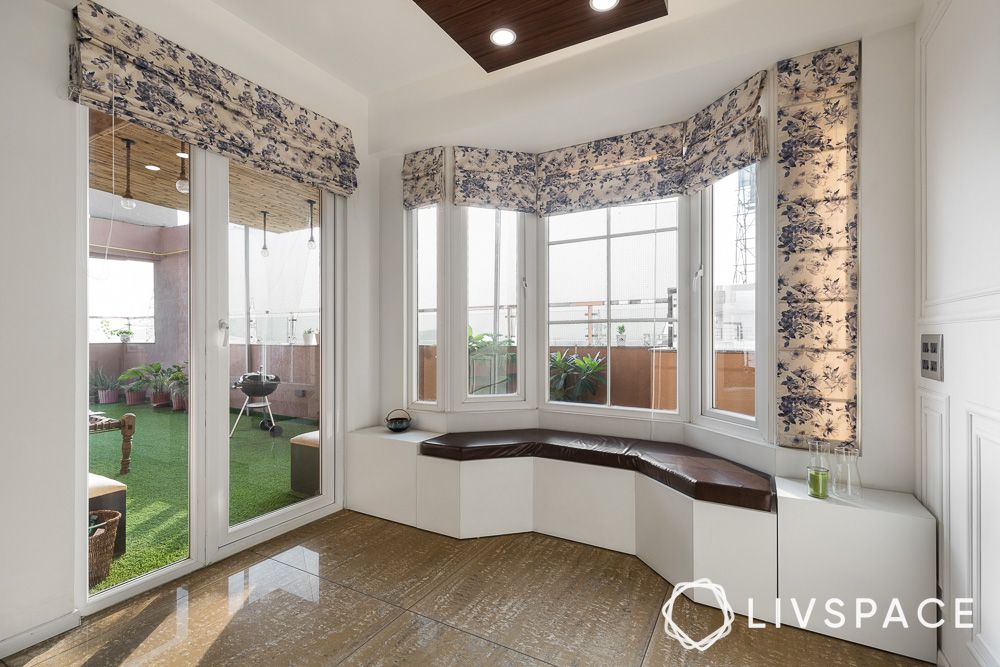 For most homeowners, cleaning window treatments every single day is simply not an option. Thus, between the two, it's always best to go for the easier-to-clean and maintain choice. Generally, curtains are much easier to maintain, as they can be washed and cleaned easily.
However, if you want blinds but don't have the time to clean regularly, opt for roller blinds as they can be hand washed or dry-cleaned.
Also Read: The Ultimate Cheat Sheet to Dressing a Window at Home
Window Treatments #9: Durability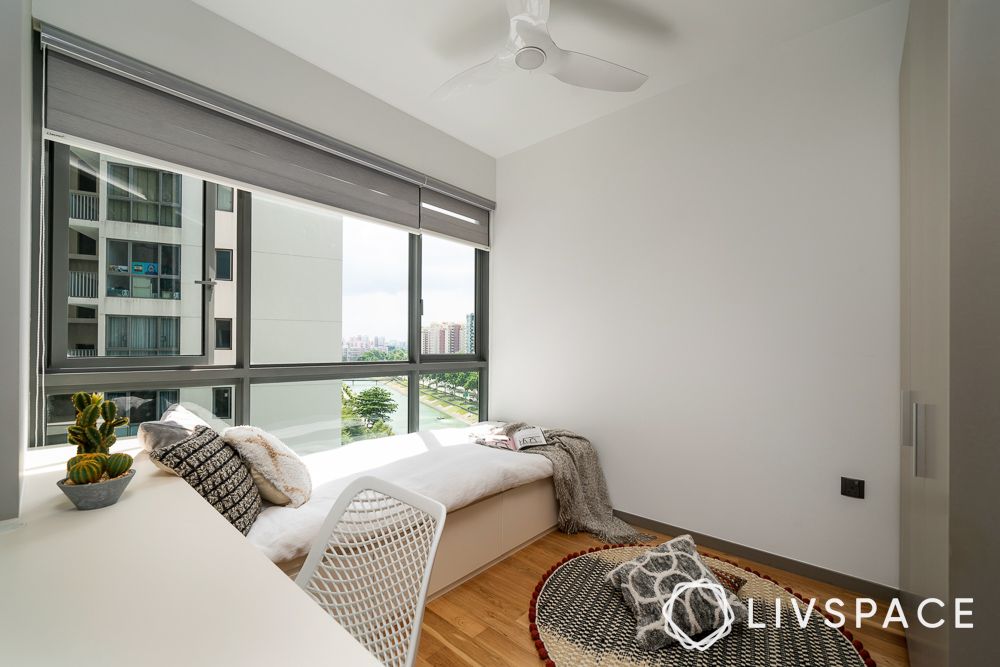 Nobody likes spending money on something and having to replace it within a very short span of time. Therefore, when it comes to durability, go with blinds which are the hardier choice. This is because blinds are usually made of materials like wood and plastic, which last longer than fabrics.
Window Treatments #10: Suitability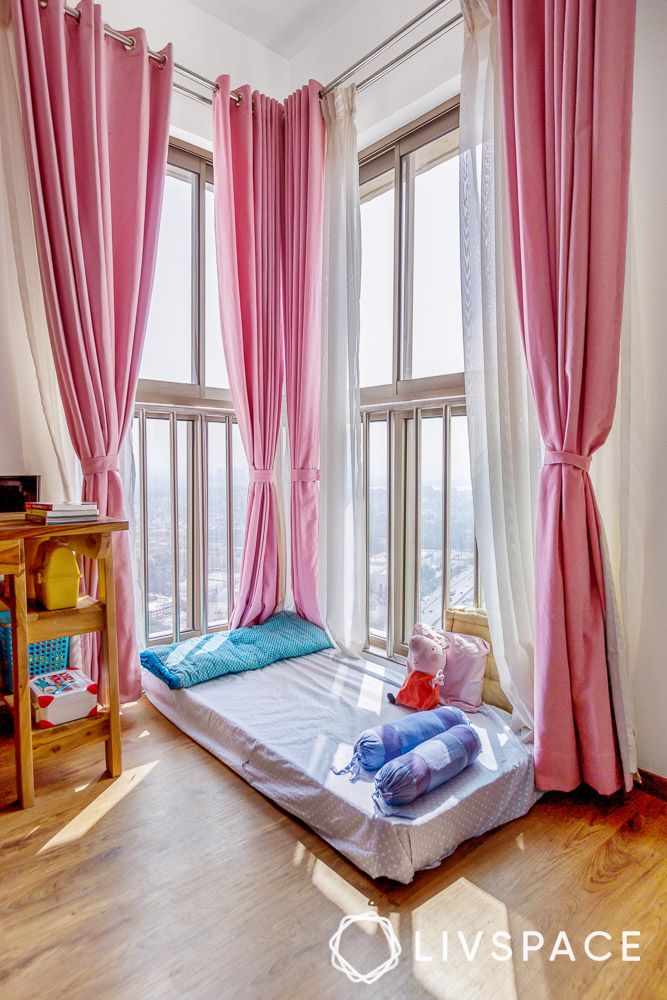 Finally, the location also plays a crucial role in determining which option you should select. For instance, while curtains work well in bedrooms and living rooms, blinds are a better choice for bathrooms and kitchens.
How Can Livspace Help You?
We hope you found this guide useful! If you want beautiful interiors for your home, look no further. Book an online consultation with Livspace today. Have some comments or suggestions you'd like to share with us? We're all ears! Feel free to write to us at editor.sg@livspace.com.
Disclaimer: All contents of the story are specific to the time of publication. Mentions of costs, budget, materials, and finishes can vary with reference to current rates. Additionally, the designs showcased within the story are subject to availability and will vary based on the year the homes were designed in. Consult our designers for more details on the latest designs, pricing, and availability.