Have you been going through bedroom designs for a while, only to find ideas that do not suit your lifestyle? Livspace designers tell us that most often, bedroom design ideas fall apart due to insufficient planning in terms of the purpose of the bedroom. If you have a compact home, you might want to make it look spacious. However, storage is priority. Do you opt for custom carpentry that allows more in-built storage, or choose from a vast array of shelves in the market?
Business Manager, Andee Ching, helped us sort through these concerns. Here's a guide on how to personalise your bedroom and make it the perfect place to relax, no matter what.
#1: For young first-time homeowners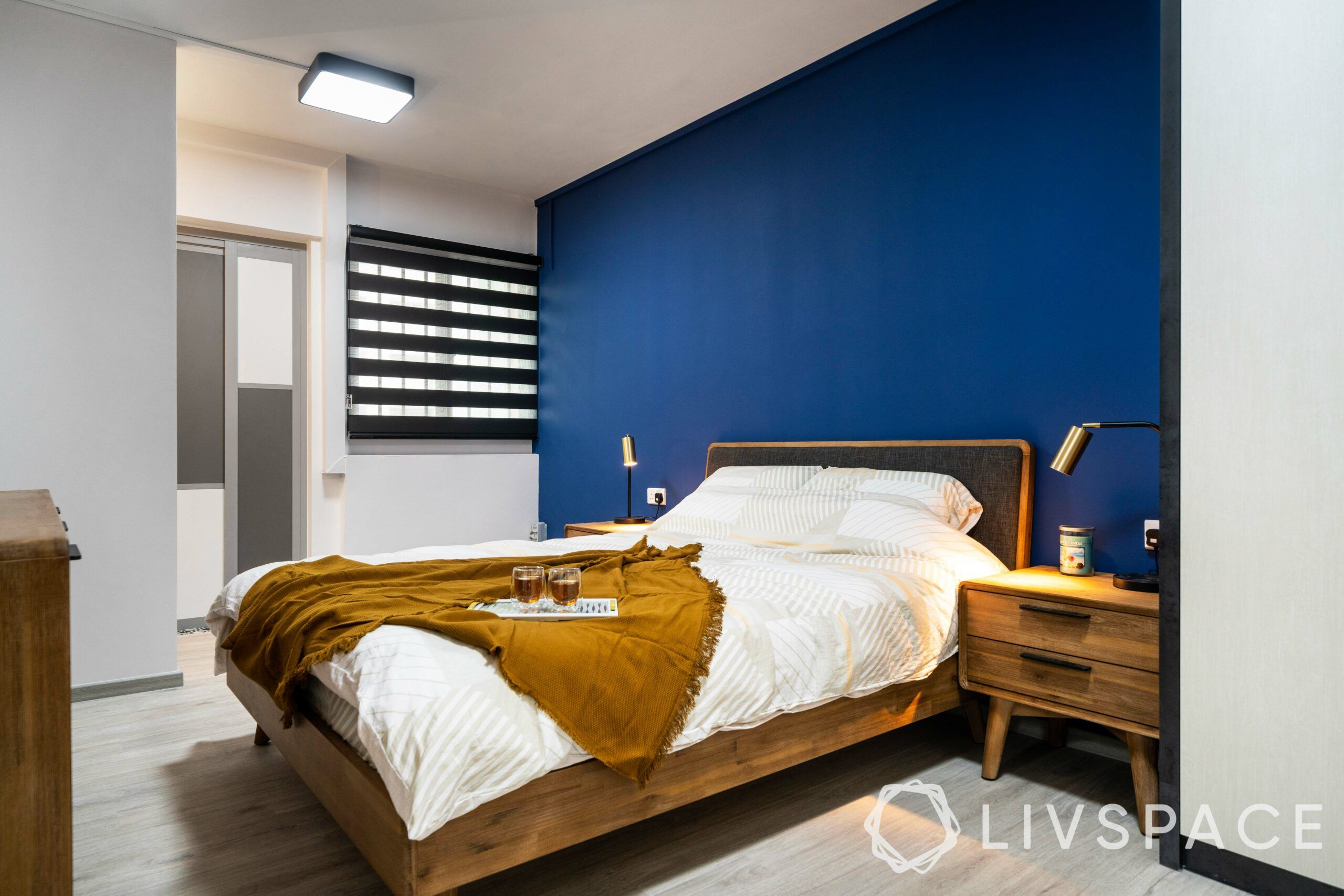 Common design issues: Storage and budget concerns
Most couples opt for a HDB BTO as their first home. However, many tend to move on from their first home after five years. With this in mind, we bring you bedroom ideas for your first home. Designers suggest minimal custom work for your first home. This also helps to keep things within budget.
While Livspace designers suggest a minimal design to make the most of your compact bedroom, don't take your eyes off the comfort factor! Carefully choose a comfy mattress that helps you relax better, and wake up fresh everyday.
#2: For a couple with young children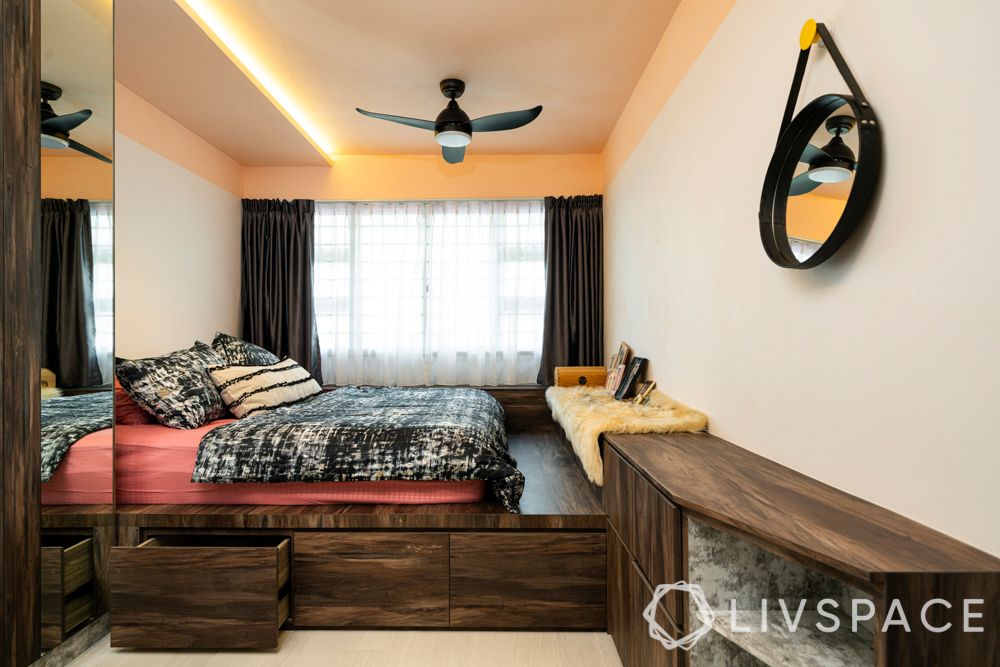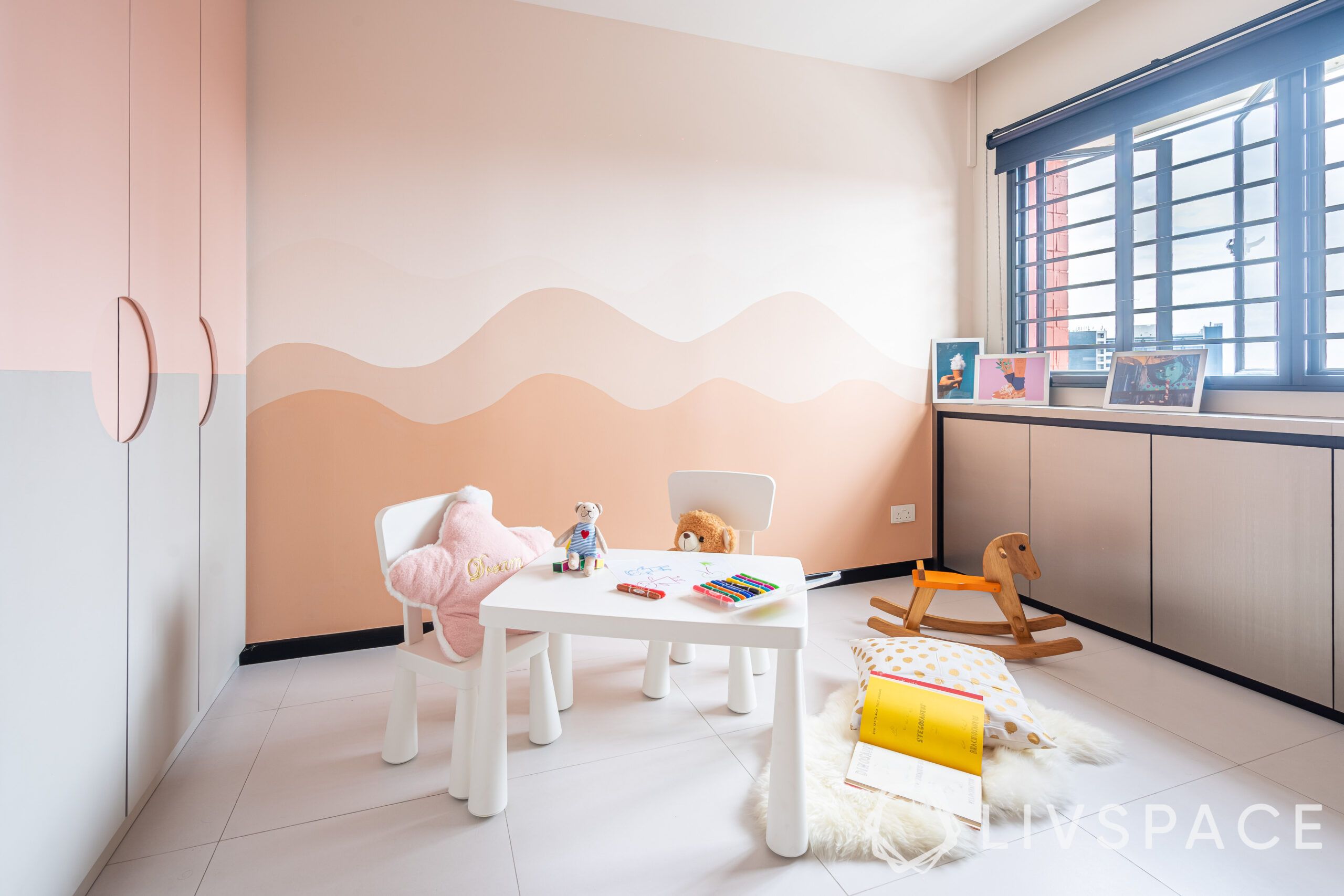 Common design issues: Not having a design that is child-friendly
As parents with young children, you are likely to practice co-sleeping even if you have an additional room in your HDB BTO for your child. With your child's safety as the primary objective, opt for a clutter-free design.
If you have a room for your young children, transform it into a playroom. Add age-appropriate furniture in this room, and consider playful colours that foster creativity. With time, you can introduce a daybed or a study unit into the bedroom.
#3: For a couple with older children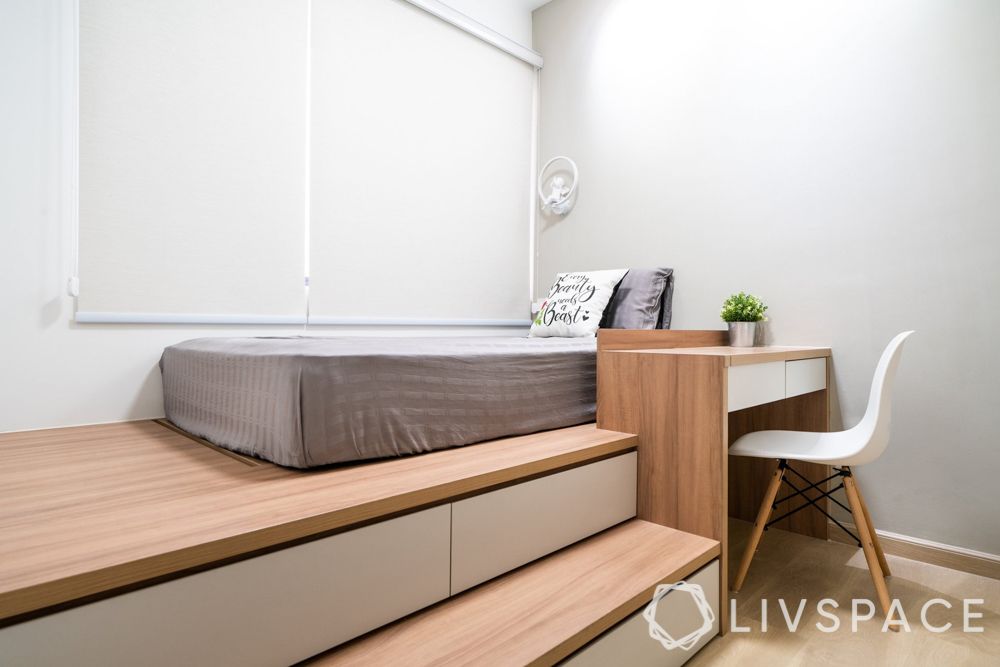 Common design issues: Compact spaces where storage is priority
Once your kids grow older and start spending more time in their own rooms, you can personalise the master bedroom to your tastes.
For the main bedroom: If you have moved into a HDB BTO or a condominium at this point, it is a good idea to get custom interiors. Consider a platform bed for ample storage with minimal visual clutter. You can use mirrors, light colours and glossy finishes to open up compact bedrooms. Take a look at this condo we designed that's packed with storage.
For the children's room: This should be designed such that they have a distinct space for study. If it's a compact space, you could have a bed that is customised to fit in a study unit on one corner. Make sure to place the bed-cum-study next to the window as well to allow better distribution of light as well.
At the end of the day, your bedroom must be a reflection of your personalities while also fulfilling your requirements. But don't forget these 5 Things You Need for a Comfortable Bedroom!
Send in your thoughts and suggestions to editor.sg@livspace.com.