It takes special skill to master the art of nailing that purely vintage look at home; and that's why we have a more doable alternative in the form of a modern vintage interior design to come to the rescue. With the Singapore National Day around the corner, we have all the more reason to celebrate that sense of pride that lies within each of us. And what better way to do that than recreating that heritage feeling right at home? All you need are a few easy-to-implement tips and you should be all set. Check out what vintage decor means and how you can get the look.
What is vintage interior?
In the simplest terms, vintage interior design makes use of old and artificially aged furniture and decor accents to give an elegantly old-fashioned look to your spaces. Think curves, soft lines, warm colours, inherited furniture pieces and so on. You can add these elements to your modern house design too. Just be sure to recreate the vibe.
How to decorate your home in the vintage style?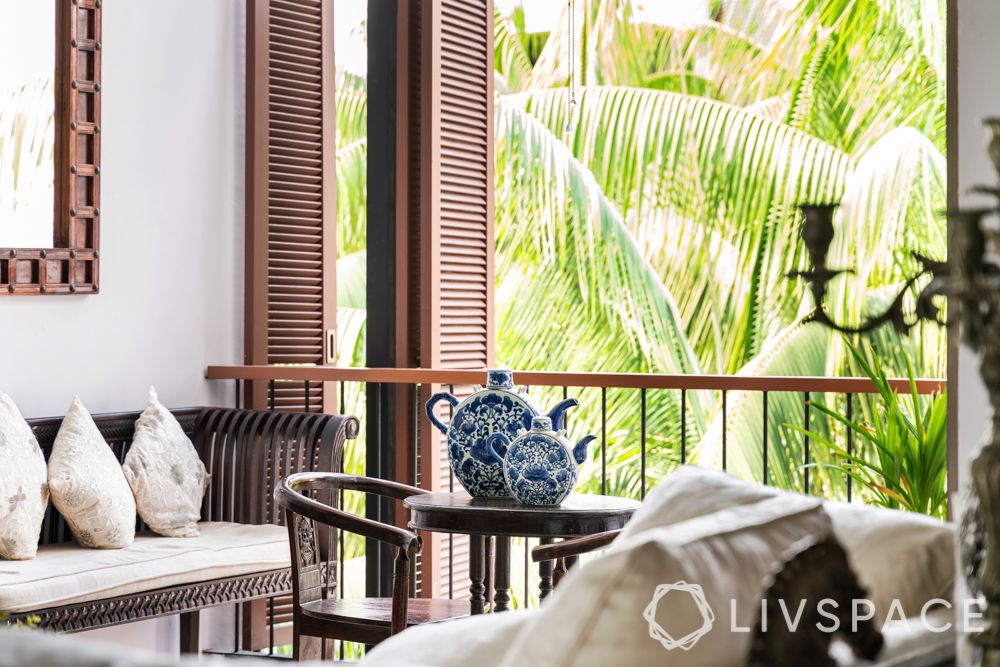 It is easy to do if you keep these pointers in mind:
Don't be afraid: Let go of your traditional way of thinking when it comes to embracing vintage style. Think out of the box and be different, unusual and unique. Do not be afraid to mix and match; we assure you that you will not regret it.
Start small: If you are unsure about the decor, start with the little things. Visit your nearby thrift shop and pick up one antique item that you can visualise at home.
Use neutral colours: What brings out the real beauty of vintage decor are neutral colours. Dark tones like red or black will certainly not flatter modern vintage interior design.
Ask your grandma: When you are at a loss about what to do, it's best to ask the experts at home. Call your mom or grandma for any old, statement pieces of furniture they want to discard. That's your starting point.
Use old books: Move your vintage game into high gear by using old books as decor. Just wrap them up in ribbons and place them on tables. They look stunning as vintage home decor accents.
Essentials of vintage decor
#1: Curvy wood furniture
Gone are the days when wooden furniture was considered as the last option to consider for homes. If you want to embrace vintage decor, you have to work with wood. And trust us, nothing quite matches the warm and welcoming vibe of wooden pieces around the house. If you come across a piece that has missing legs or hardware, just fix it. You can also airbrush it or scrub it with sand paper to give it that weathered look. Make sure you opt for curvy furniture that looks elegantly dated.
#2: Carpets/Rugs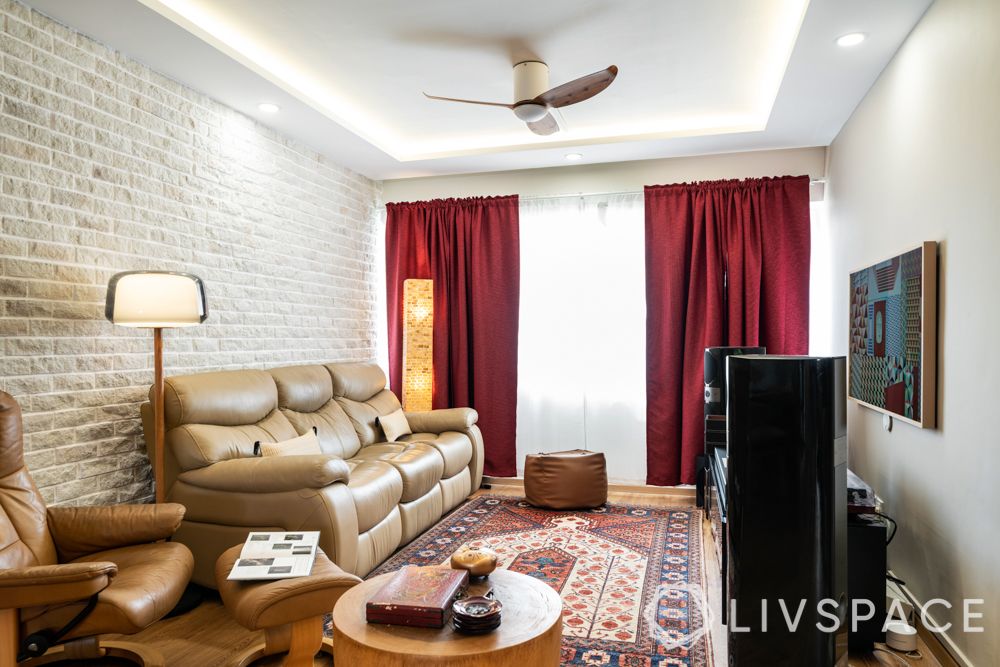 If there's one accessory that practically screams vintage, it is a carpet. When selecting a carpet for your vintage-decor-inspired home, think about the origin, style and dye technique that has gone into it. Steer clear of un-tied edges and excessive fraying. Think of any discolouration and slight wear and tear as marks of imperfect beauty that will only enhance the look of your home.
#3: Art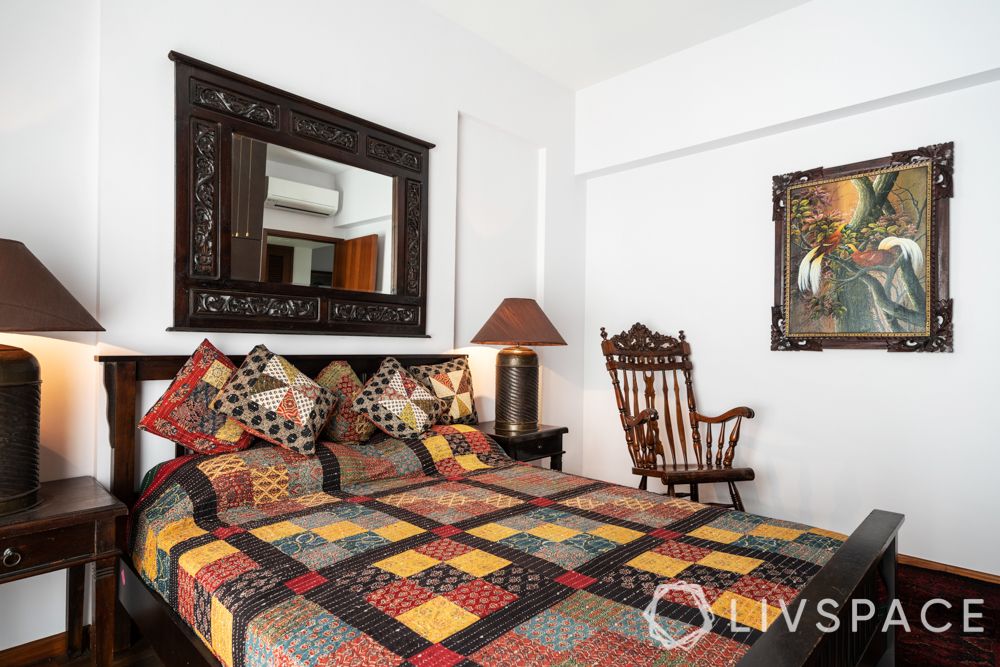 When buying artwork for your home, make sure you opt for paintings rather than printed frames. This gives a more natural vintage look to your home. You can also get a carved wooden frame for your painting to give it that heritage look. If you are paying a lot for an artwork, make sure you get all the details from the seller along with the paperwork. This will even prove how old the painting really is.
#4: Repurposed items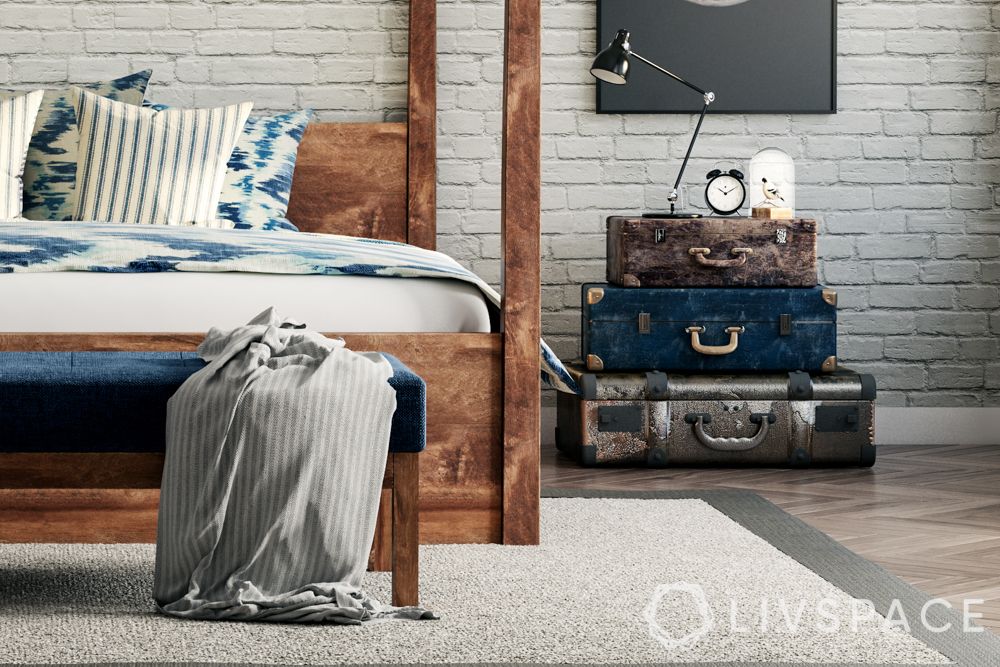 This Singapore National Day, let's celebrate the spirit of old, treasured items. For everyone who loves to collect things, this is the right time to put them to use. If you have old trunks or suitcases lying around at home, you might want to pull them out and turn them into tables. Repurposed suitcases look lovely as accents and are surefire conversation starters.
#5: Accessories like vintage table runners and doilies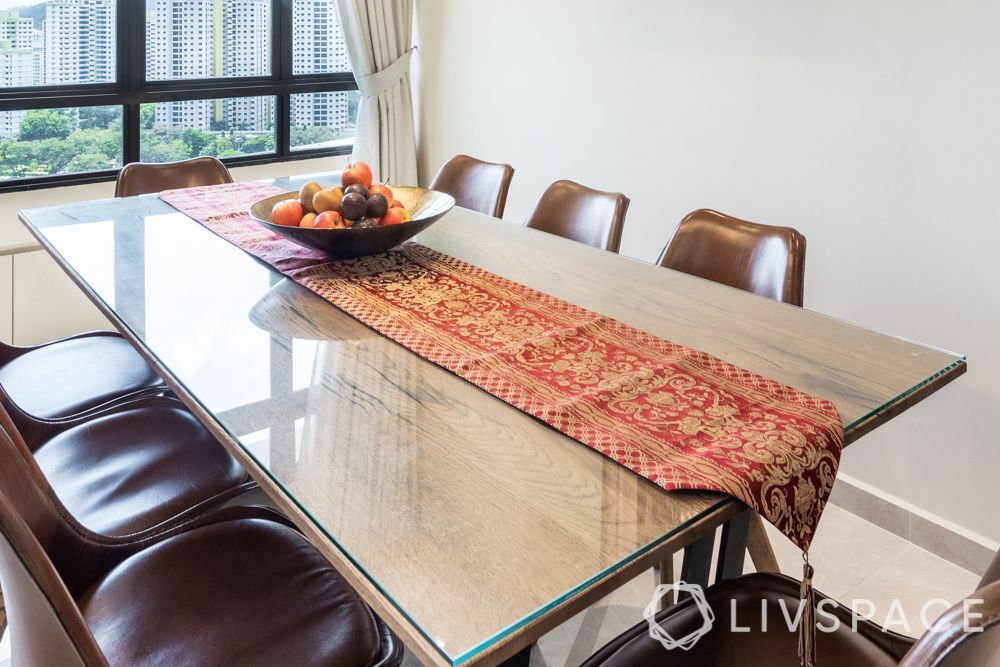 Now this is one modern vintage interior design look that is easy to achieve and looks welcoming. If you thought that table runners and tablecloths are a thing of the past, you were right. That's exactly why it works for us. Pick prints that resonate with the rest of the decor and let them work their magic. You can get some amazing finds in flea markets as well. Just look for the right colours and patterns.
Check out this contemporary home:
How Can Livspace Help You?
We hope you found our ideas useful! If you want to recreate this look in your home, then we can make sure you get it! Book an online consultation with Livspace today. And you can be assured about your safety, because delivering safe home interiors has been, and continues to be, our No. 1 priority. Click here to find out how interiors are being delivered following all safety protocols.
So, are you ready to infuse that vintage look at home this Singapore National Day? We hope you are! These ideas are simple and absolutely doable even at the last minute. If you are looking to get a prayer room at home, check this out: How to Set Up a Catholic Home Altar: Get Inspired by These 5 Designs.
Send in your comments and suggestions to editor.sg@livspace.com