Let's say you just signed the contract for your new apartment, or maybe, you have decided to do some remodelling projects on your condo or HDB. Now you're facing a series of important decoration decisions to make – choosing the appropriate furniture, playing with the lighting to make the space look brighter and bigger, picking two colour combination for bedroom walls, and a long etcetera. Colours can influence our perception of time and temperature, our performance and even our mood! Hence the emphasis on the importance of the proper choice for your bedroom colours.
Check out some amazing colour combinations for bedroom walls.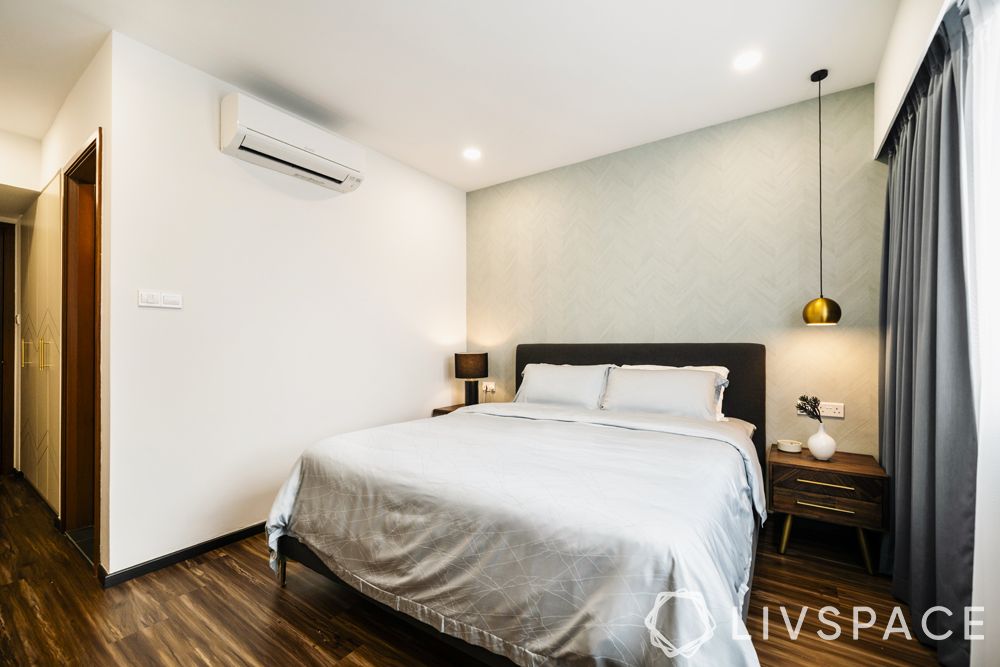 Understanding cool and warm colours
Cool colours first
Cool colours like green, blue, purple, and even grey have calming effects on our psyche, improving creativity and helping us relax. Some studies show that cool colours could even improve performance during tests and exams as compared to warm colours, such as red, orange, and yellow. Running out of room colour ideas for your home office? Cool colours sound like an excellent fit.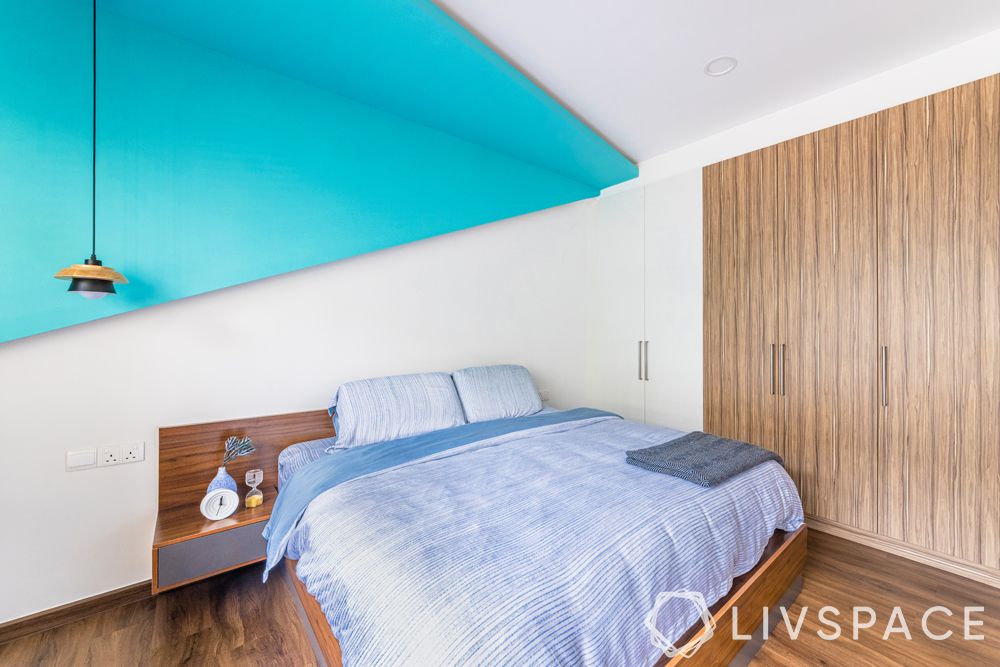 Moving on to warm colours
On the other hand, warm colours seem to have stimulating effects, arousing emotions such as love, joy and passion. Whether you are planning bedroom colour ideas to wake up happy with promising mornings, or to evoke passion and joy in your marriage, having a pop of warm colours in your bedroom will definitely change the tone of your day.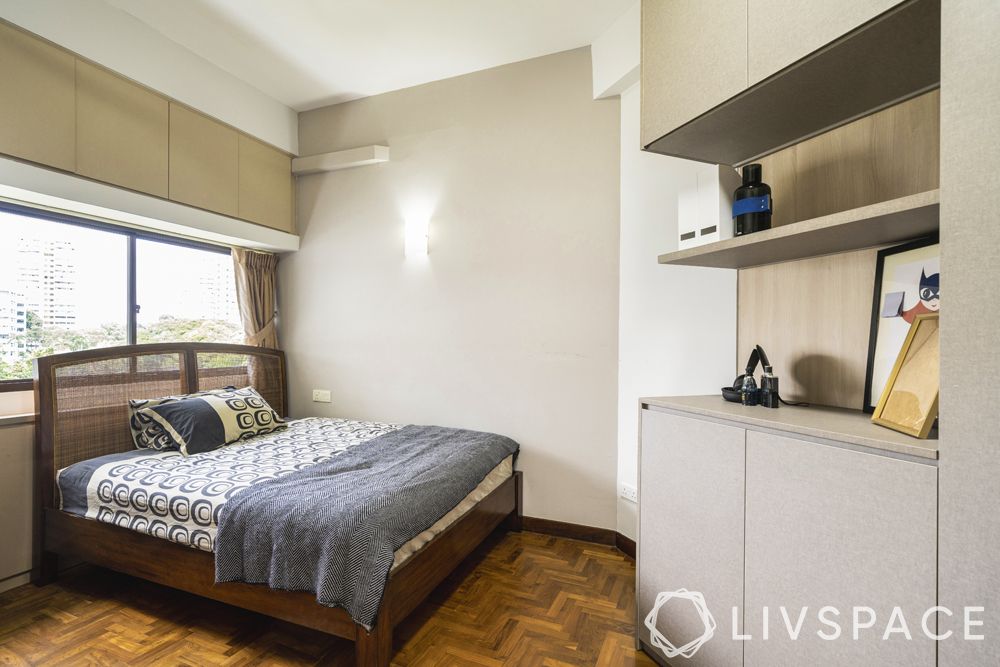 Best colour combinations for bedroom walls
The array of colours and combinations to choose from is just too broad to give you a perfect solution, nevertheless, depending on your personal taste and on the room you are looking at, there are some go-to room colour ideas that you might want to check.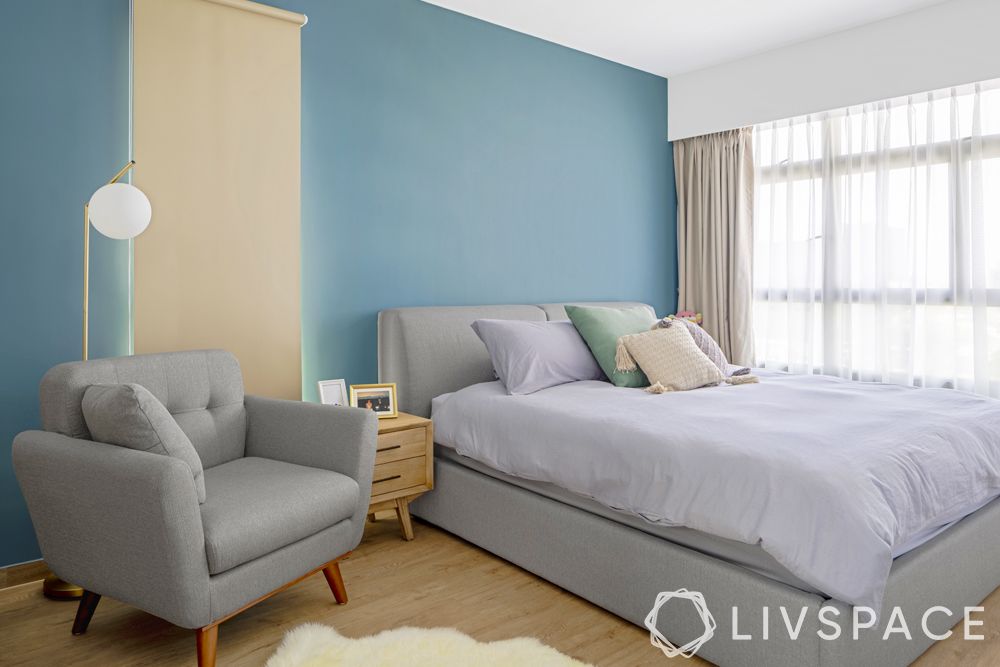 Dark blue and white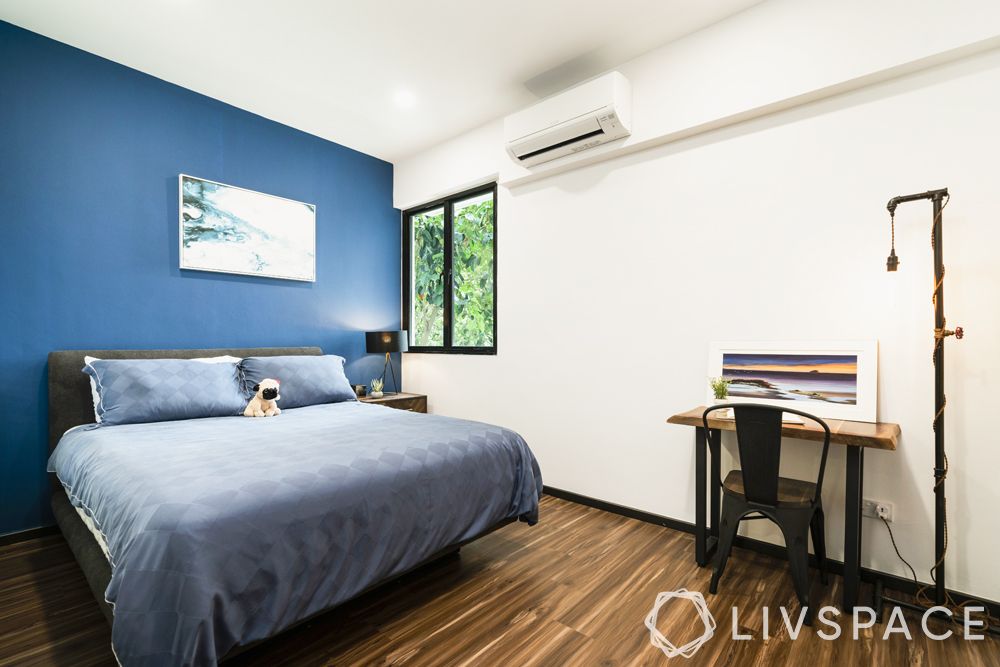 This is a great combination for bedrooms. Navy blue and even indigo can have the calming effect attributed to warm colours, but the touch of warmth of the latter will add a secure haven-like feel to your walls. This, combined with the brightness of white, will make your bedroom look spacious and cosy.
Cream and brown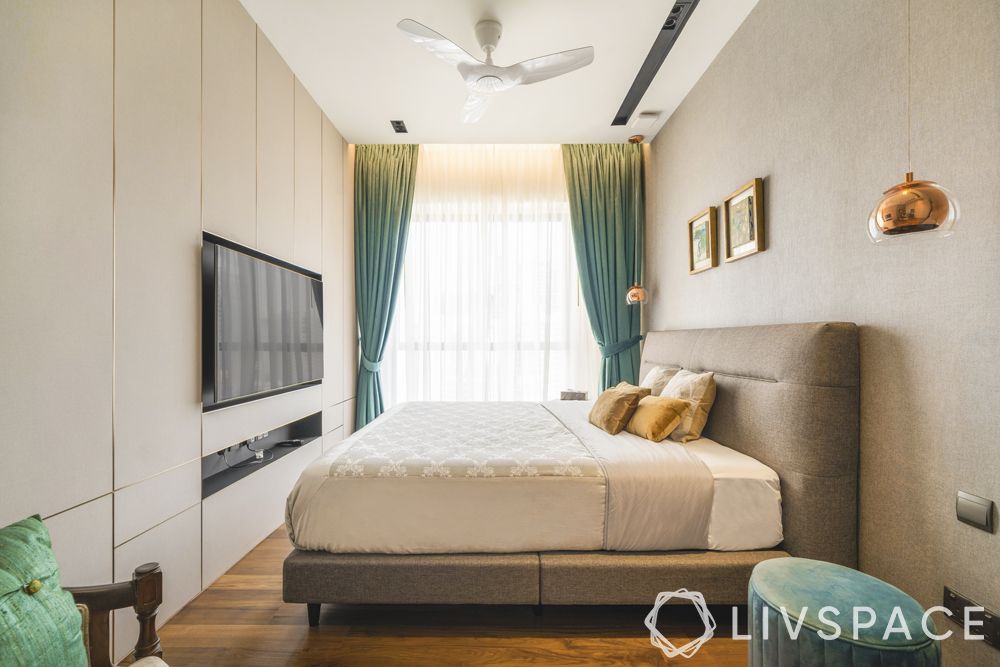 Cream and brown is a simple two-colour combination for bedroom walls that just does not get old. The sobriety of brown mixed with the brightness and elegance of cream will give your room a high-end look within a soothing frame. It is important, however, to pick your furniture accordingly in order to highlight the aesthetic of the space.
Shades of the same colour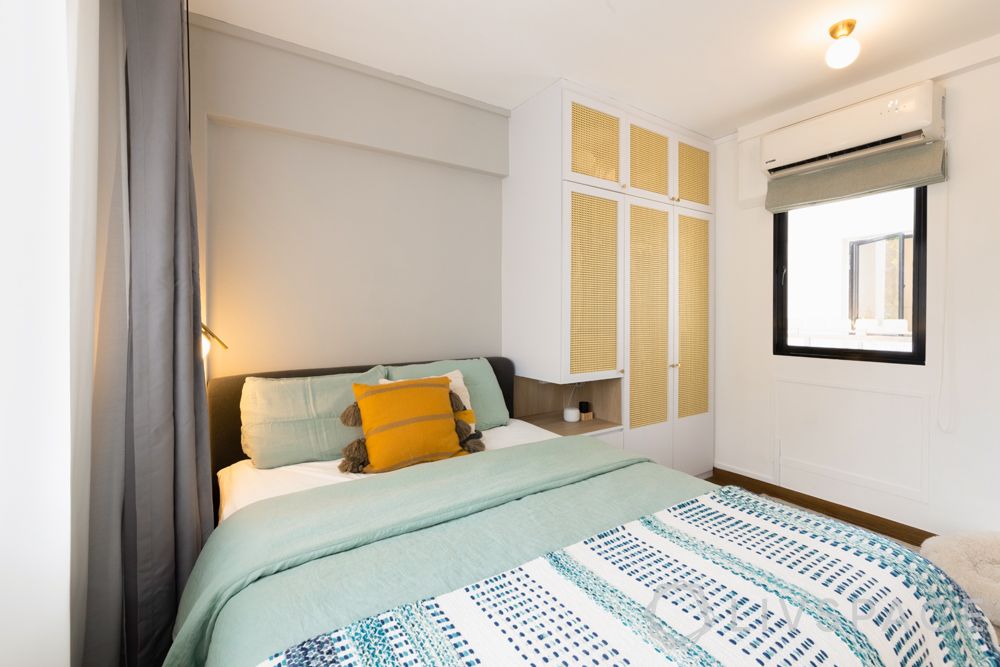 Latest colours for bedrooms
You have already seen some of the best combinations for your bedroom colours, nonetheless, there are some two-colour combinations for bedroom walls that go beyond the classic contrasts. It is safe to say these alternatives will probably suit the boldest of our readers, but the outcome will be worth the risk of taking the road less travelled and going further than the rest.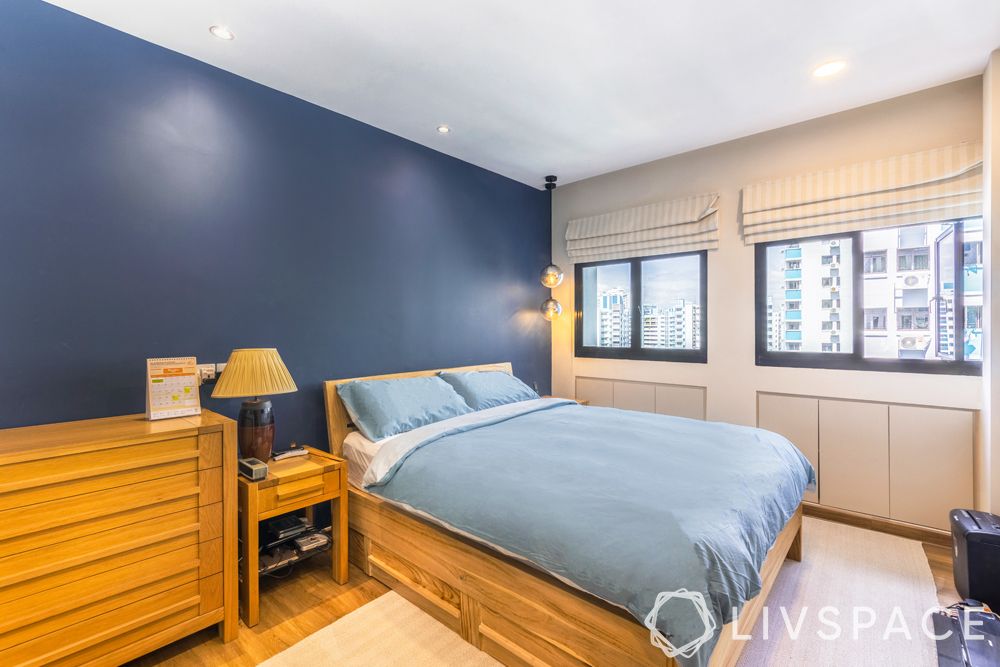 Coral and lime green
There are some shades of green and pink that go well together, and this is no exception. In this case, we have the warmth of coral together with the twist of lime green. The outcome? As reassuring as its cool-colour green roots, but so bright that it will instantly rejuvenate your room.
Different shades of purple
You can do wonders with this two colour combination for bedroom walls since there is so much flexibility. Monotones let you play with brightness and opacity and purple shades can go from intense and regal to calm and soothing, so it is up to you to make the best of this two-colour combination for bedroom walls.
Here's something for the kids
The colour selection for your kid's room is an important step, as children respond easily to the colour effects on their mood and reactions to certain conditions. Whether you go for warm or cool colours, make sure to ask your kids for their preferences to let them shape their own space, which will enhance their self-trust and confidence to express themselves.
Lavender/pastel pink and grey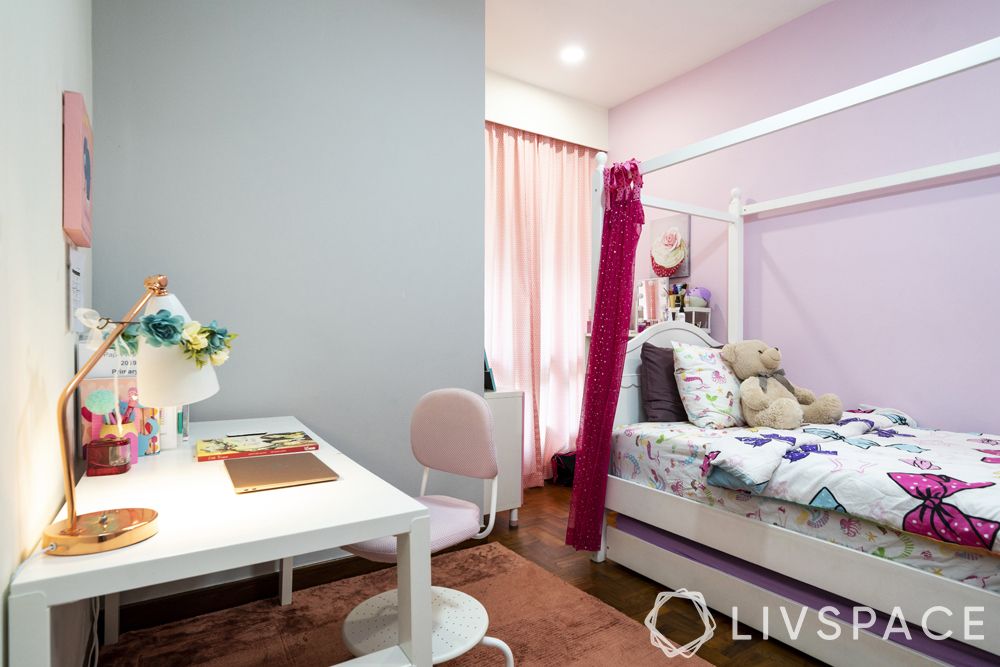 Mixing lavender or pink with light grey for your kid's bedroom will bring the best of both worlds together. On the one hand, you have the soothing effect of celadon green which, in keeping with the "light" scheme, will also make the bedroom look brighter and more spacious. On the other hand, we have either the warmth and joyful traits of pastel pink or the comforting yet outstanding effect of grey.
Cream and celadon green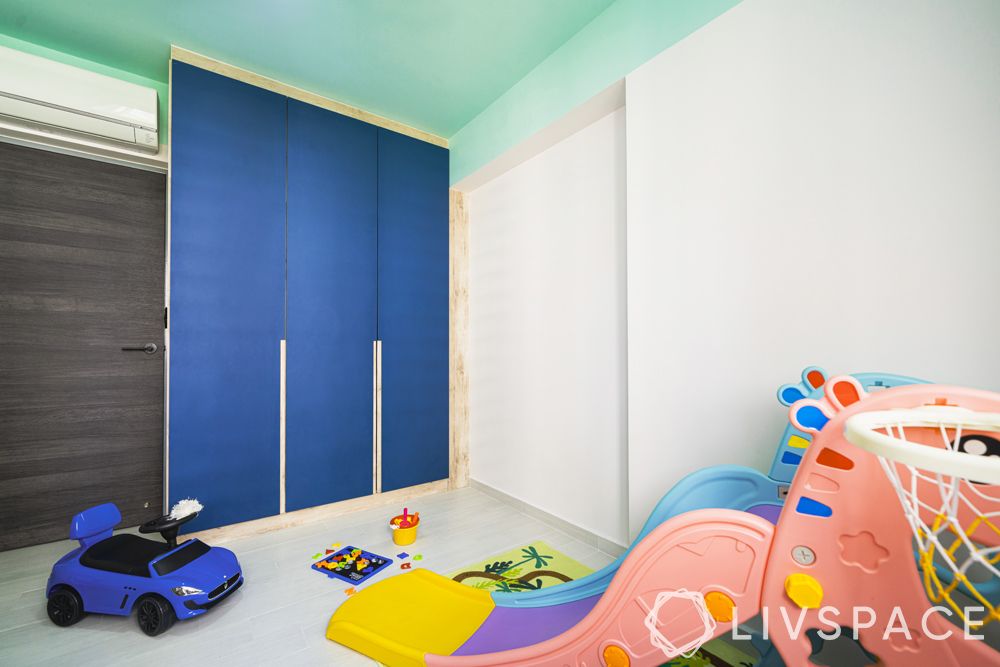 Looking for ways to enhance the sleep quality and calming sensation in your kid's bedroom? Are you more sold on the cheerful mornings? Then cream and celadon green is what you need, as pastel pink will bring motivation, optimism, and child-like sweetness to the room, complemented perfectly by the elegant celadon green.
How can Livspace help you?
If you are thinking of redesigning your home, then consider Livspace. Book an online consultation with our designers now to turn your small condo renovation ideas into reality. We are all about quality and safe interiors.
Let the pandemic not stop you from attaining your dream home. We follow strict COVID-19 safety protocols, which you can read about here.
We get it: revamping your room by choosing the best colour combinations is not always easy. But we hope we've managed to send some inspiration your way with our suggestions! Also check out 11 Quick Ways to Turn Your Home From Dingy to Bright.
Send in your comments and suggestions to editor.sg@livspace.com