Just painted your walls with your favourite paint colours but still feel something missing? Hanging frames of family photos could also be a tad too boring while spending a bomb on fine art pieces or paintings is certainly not feasible for most people. What you need are wall decor ideas that will fit your purse and are fuss-free too. So you need to get creative and that requires some inspiration. Naturally, we are here to help as always!
Take your pick from six these and make your wall Instagrammable!
#1: Wall Baskets as Travel Curios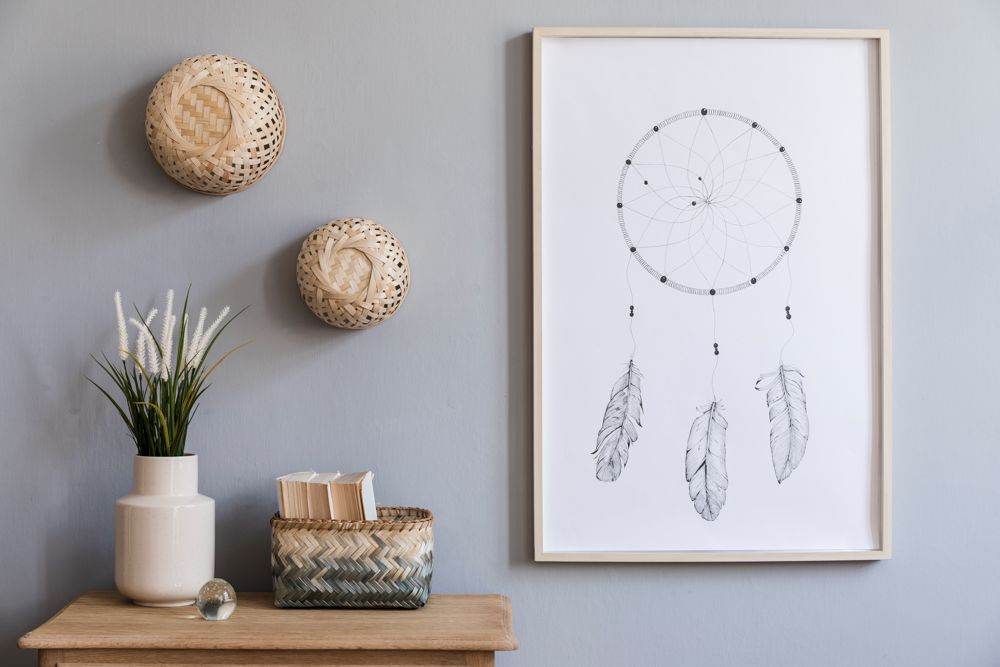 Perfect as decorative artwork that adds extra texture and dimension to your wall space, baskets are usually pretty affordable too. From tribal to colourfully ethnic hand-woven ones, you can hunt for unique baskets online, flea markets or when you travel. Curate the pieces you like and create a bold installation of wall baskets, which will certainly add visual interest to your home.
#2: Vinyl Records for Retro Vibe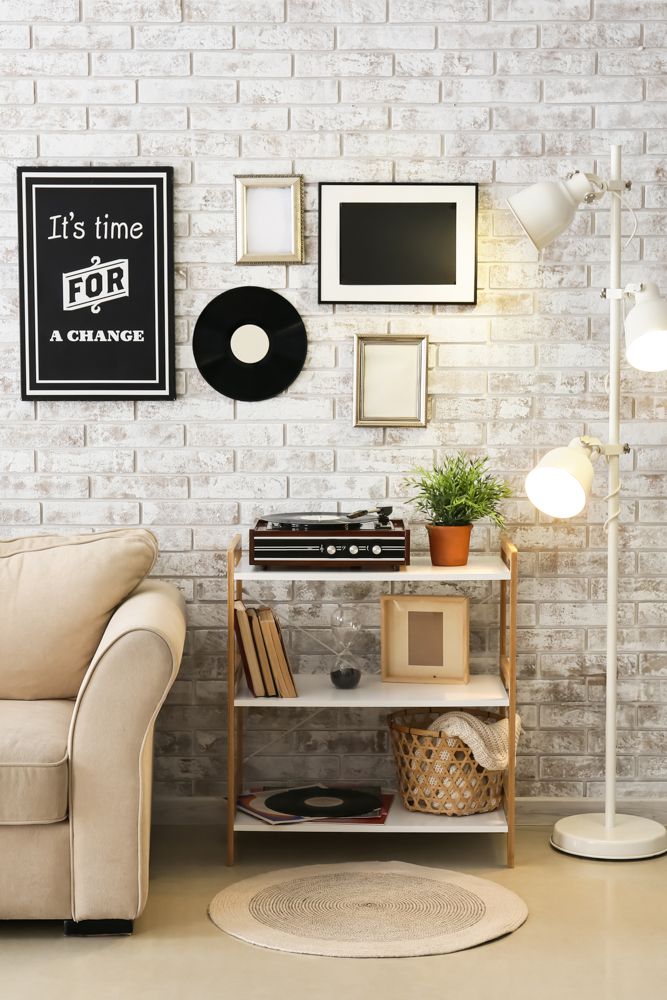 Old is gold as the saying goes. If you want to liven up your wall space at minimal cost, why not recycle and decorate with vinyl records? Bringing back nostalgia and filling your wall space with these vintage records lends a retro vibe and adds character to an otherwise empty wall. Moreover, you can arrange them in any style you like, these little gems of yesterday should be revived and not be forgotten using this wall decor idea.
#3: Mirrors for Spaciousness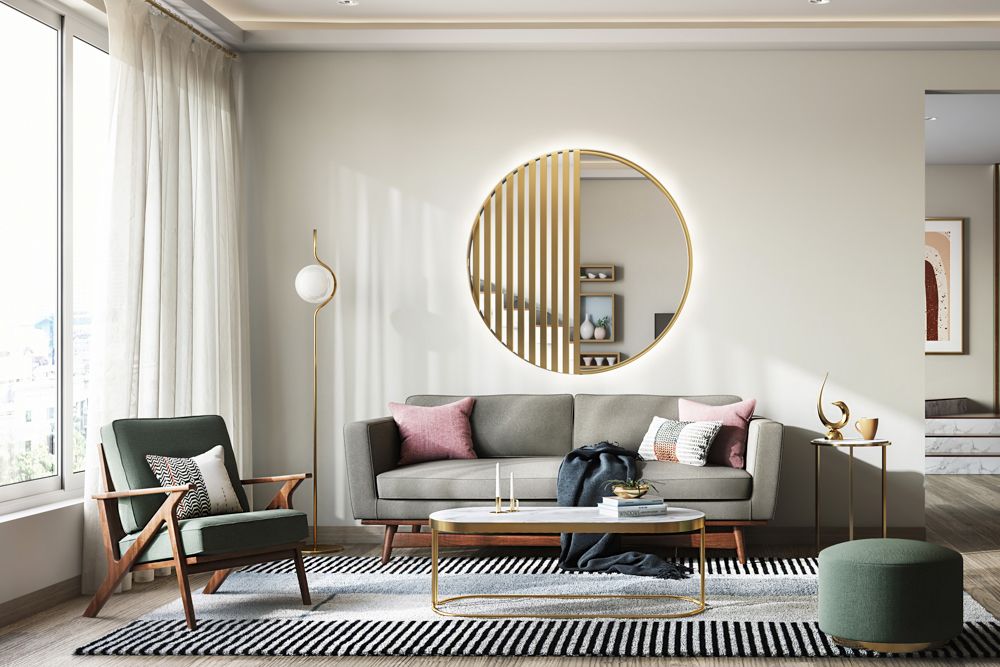 Not only do they create the illusion of making a space feel brighter and larger, mirrors can dramatically transform your wall. With a plethora of styles, shapes and sizes to choose from, mirror wall decor ideas can add a touch of decorative accent to your home.
Depending on your budget, you can hang one or even an entire wall with mirrors. If budget is a constraint, acrylic mirror stickers which come in various shapes and sizes is another great option.
In fact, you can buy as many pieces and arrange them in any design you like. The mirror stickers in the shape of a honeycomb is a popular choice with its timeless appeal. Additionally, they can be easily integrated with most interior decor styles.
#4: DIY Wall Murals for the Artist in You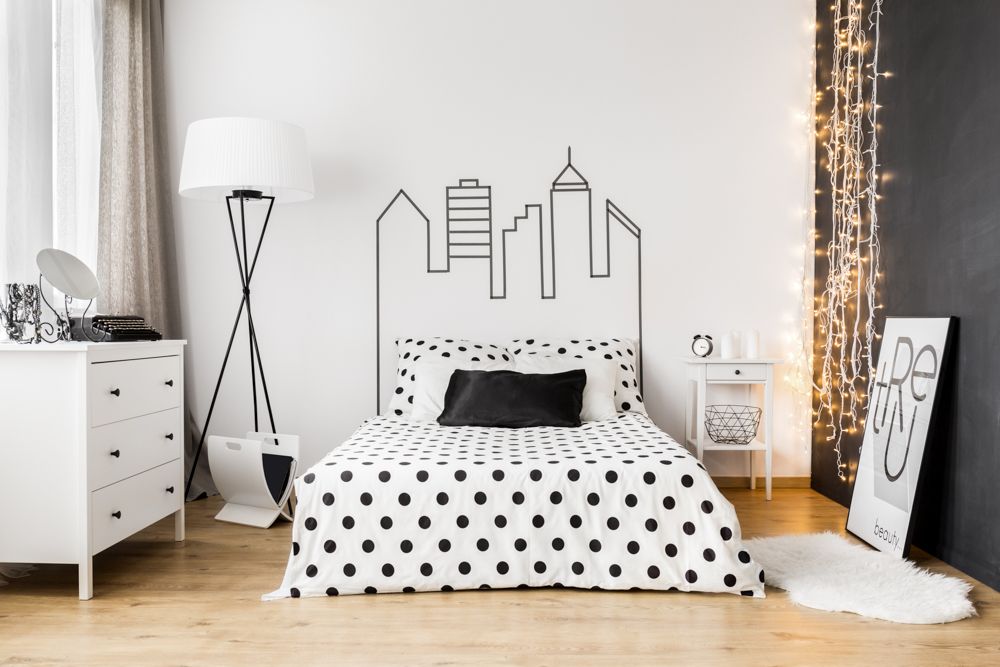 Unleash the Picasso in you! The wall is your canvas and you can be as creative as you want to be. However, before you embark on your artistic venture with this wall decor idea. Here are some preparatory work that needs to be done:
Pick the wall space that you want to work on, be it your living room, kitchen, bedroom or the toilet.
Remove any dust and grease by cleaning the wall thoroughly and leave it to dry.
If there are colour variations on the wall, use a fresh coat of paint to make it even.
Consider applying primer which helps the paint to adhere better to the wall.
If you are very confident, you can start painting directly onto the wall.
Otherwise, you can also transfer your mural onto the wall using the grid method. First, draw and divide some squares (eg.2x2cm) on a piece of paper, next sketch your design within the squares. Do the same on the grid wall using pencil but the squares should be larger (maybe 20x20cm). Now, use these squares to guide you as you redraw your murals on the wall.
Alternatively, you can also try
Opt to use an art projector and paint your murals on the wall according to the projected images.
If painting isn't your forte, why not try stencilling? It is simple and anyone can do it. They come in all shapes and sizes, so you should be able to find something you fancy.
If all else fails, you can commission an artist or art student to paint your wall.
#5: Put Up a Dainty Tapestry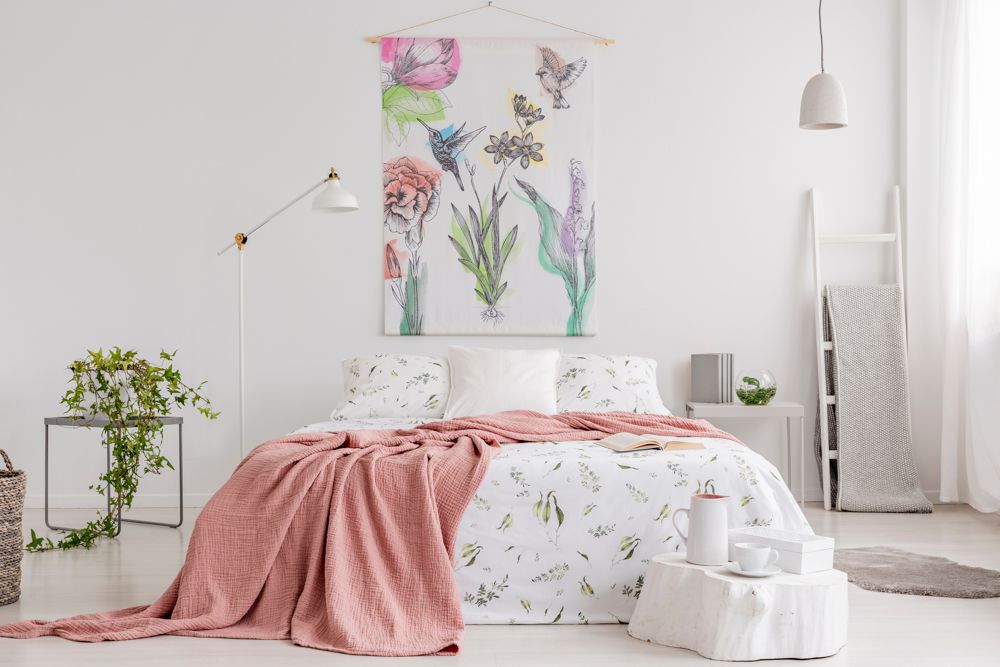 If wall murals aren't your cup of tea, why not try hanging a tapestry to fill the void in your wall space? Hugely popular among youngsters, hanging a tapestry on a bedroom wall is a quick and easy way to spruce up the room.
A tapestry is a piece of fabric that can be used as a piece of wall décor. It comes in a variety of materials, designs, sizes and thickness. In fact, a versatile way to decorate your wall, most tapestries are affordably priced. If your taste changes over time, you can easily get a new one online. From mandalas inspired by Buddhism to psychedelic, hippie designs to animals and floral prints, you will definitely be able to find something which fits the theme of your home décor.
Sometimes, tapestries are not merely a piece of cloth with designs. Traditionally, stories or historical accounts of events were hand-woven into rugs or carpets. If you have a vintage carpet such as an exquisite Persian carpet woven with tales of hunting, why not repurpose it by hanging it on the wall?
#6: Colourful Calendar Walls for the Child in You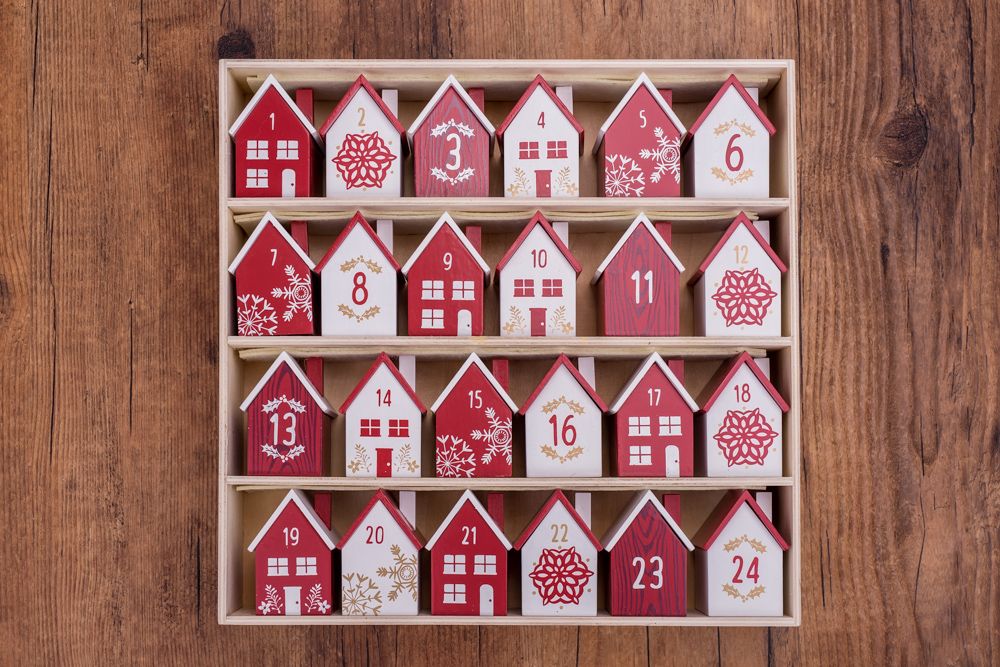 As more and more people rely on calendar apps nowadays, why not try something different by decorating your wall space with calendars? We are not referring to the small calendars we normally get from banks or insurance companies but customised ones, which act as the focal point of a wall, big enough to become the centre of attention.
Perfect for the wall of your study room, a child's bedroom or even the kitchen, you can design your very own calendar as a wall decor idea by using some creativity. Here are some ideas you can try:
Make a background that resembles an old school chalkboard, set up a template for a single month and write the dates using erasable chalk or pen. The months and dates can be erased and updated accordingly.
Get a huge noticeboard made of cork and use your imagination to make your very own calendar.
Repurpose 12 old clipboards, one for each month and use hooks to hang them on the wall. Get creative and design your calendar for the entire year. Great for birthdays and anniversaries reminders.
Why not get your kids to re-invent their bedroom wall? With some pins, hooks and coloured papers, let your little ones do up their wall. Perfect for setting schedules and reminders!
Not only are they decorative, these calendar walls are also functional. In fact, they help you to get well-organised and are ideal for goal-setting. Thus, the best thing is, you do not have to spend a bomb to spice up your wall space. Just look around your house and who knows, maybe you can find something to upcycle and flaunt the artist in you.
If you enjoyed reading about these wall decor ideas also explore Effortless Ways to Decorate Your Rental Home.
Write to us with suggestions or comments!