Picking the best types of flooring for your home is a lesson in staying grounded. After all, at your home, your floor is the solid ground you are walking on. Just like everything else in your home, choosing the best flooring for your needs will require you to tick items on your checklist of priorities: budget, safety, durability, functionality and aesthetics (in any order).
We can make it a tad bit simpler by breaking down the properties of all the popular types of flooring available in the Singapore market.
#1: Laminate Tiles
If you want something that is at once affordable and reasonably sturdy, laminate tiles are what you wished for.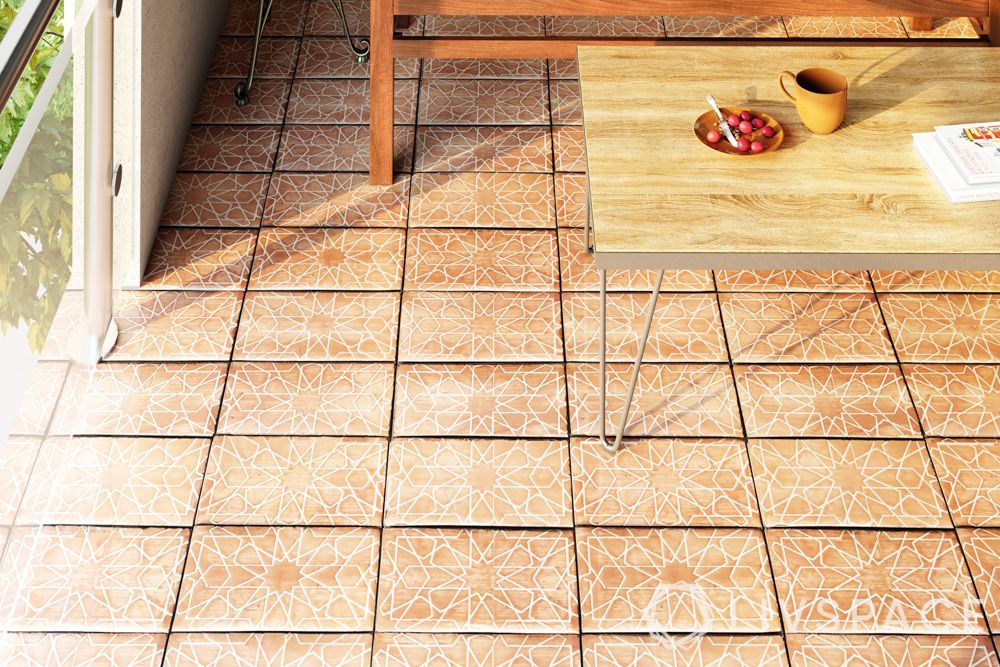 But then how is it really different from wooden floors? Actually, when these tiles are laid out over a large area, the synthetic 'grains' can be a bit of a giveaway. Besides, laminate tiles are not as resistant to warping or dents as wooden floors. However, they are much easier to maintain!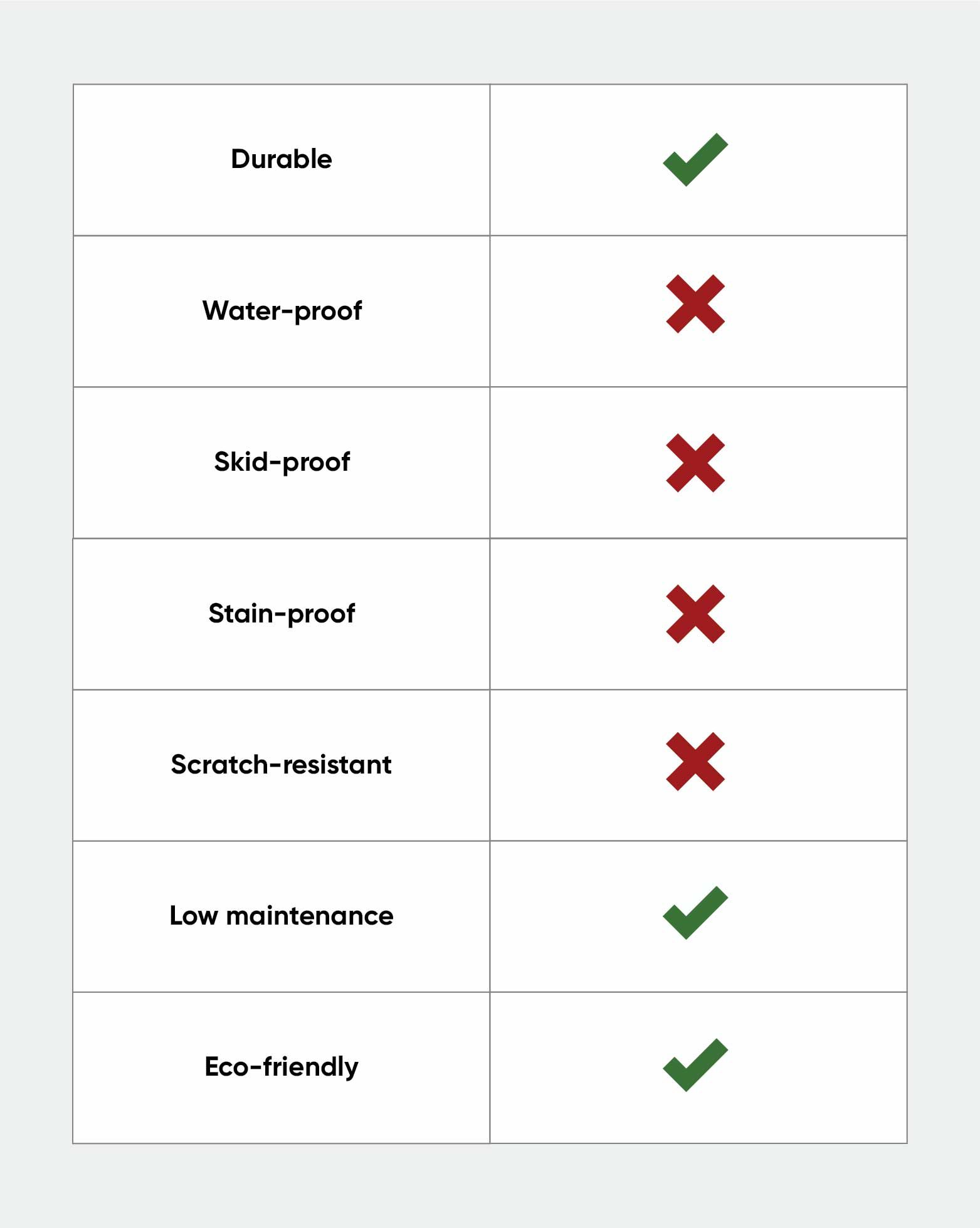 #2: Cement Screed
Industrial decor is a rage in Singapore right now so you are likely to have seen this type of flooring in one home or another.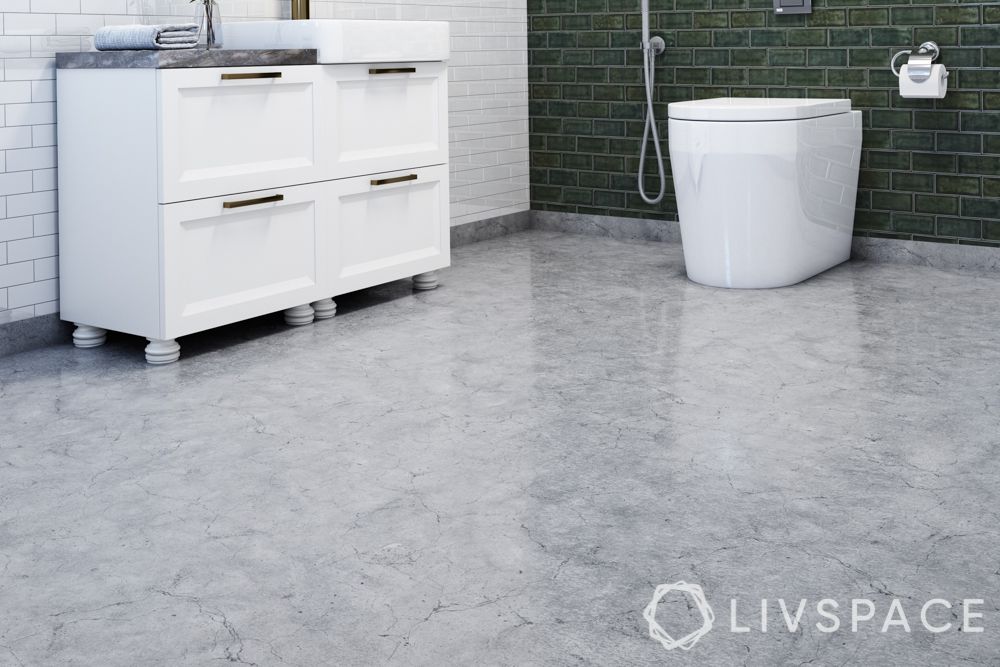 While you may revel in the raw look of cement screed flooring (and wall cladding), it makes sense to remember that it is a highly porous material that absorbs stains quickly. Moreover, it may not be the best choice for the wet regions in the house (kitchen and bathroom) as it is not resistant to moisture. If you slack up on the maintenance of these floors, you might see a crack or two making unwelcome appearances. So if you are going for this flooring, make sure you stay on your toes.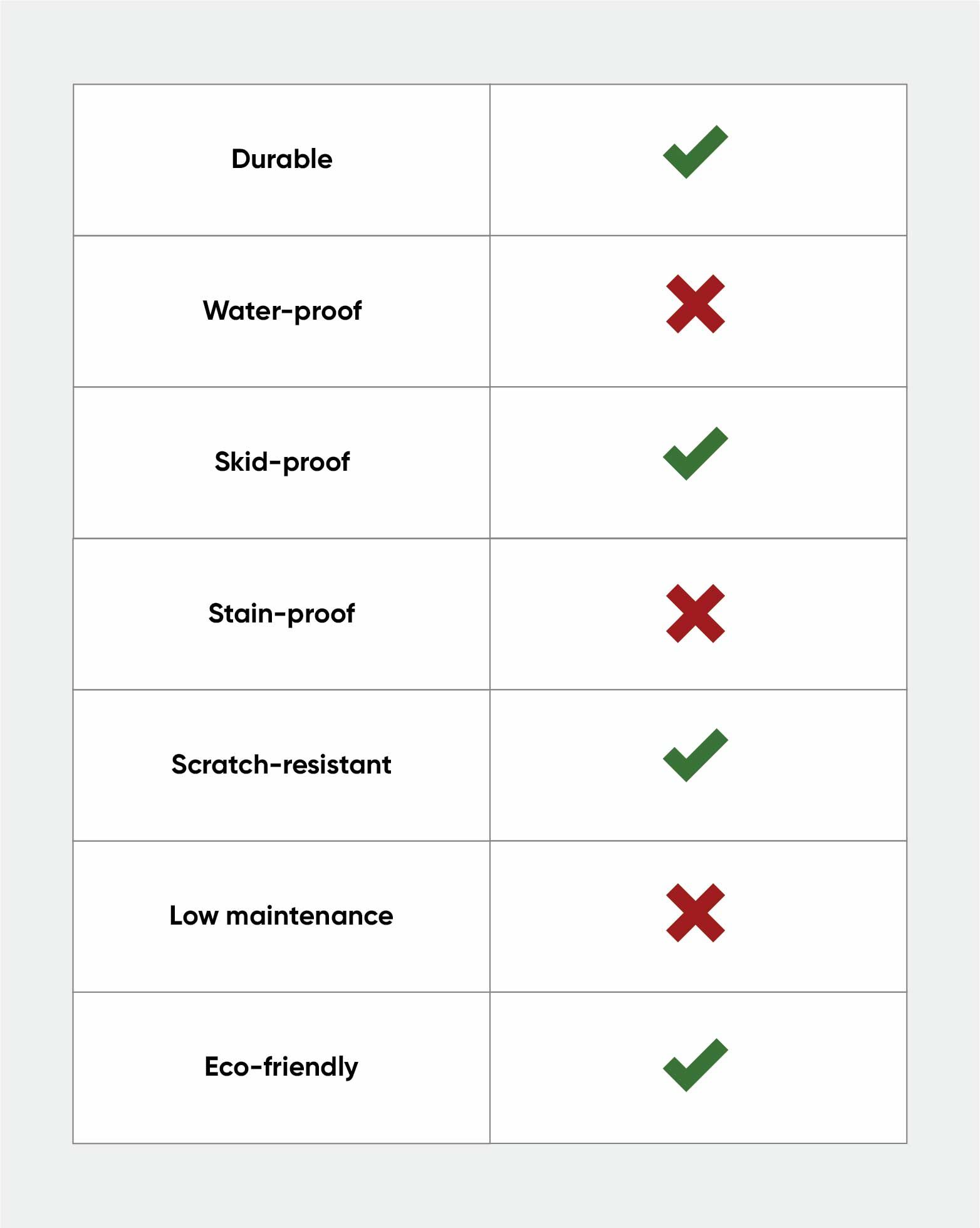 #3: Vinyl
Did you know that vinyl sheets can be laid out on top of your existing flooring? Well yes, you don't really need to wait for a renovation, and the ensuing series of permissions, to go for vinyl flooring.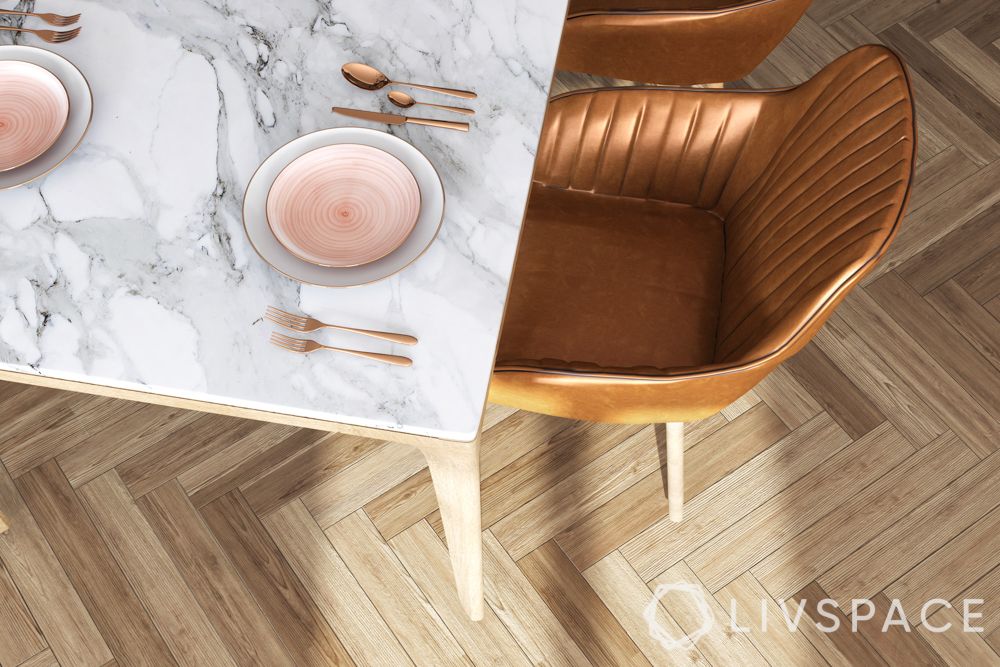 This is one of the best types of flooring for the wet areas in the house like kitchen and bathrooms. The only downside of vinyl flooring is that it isn't exactly eco-friendly.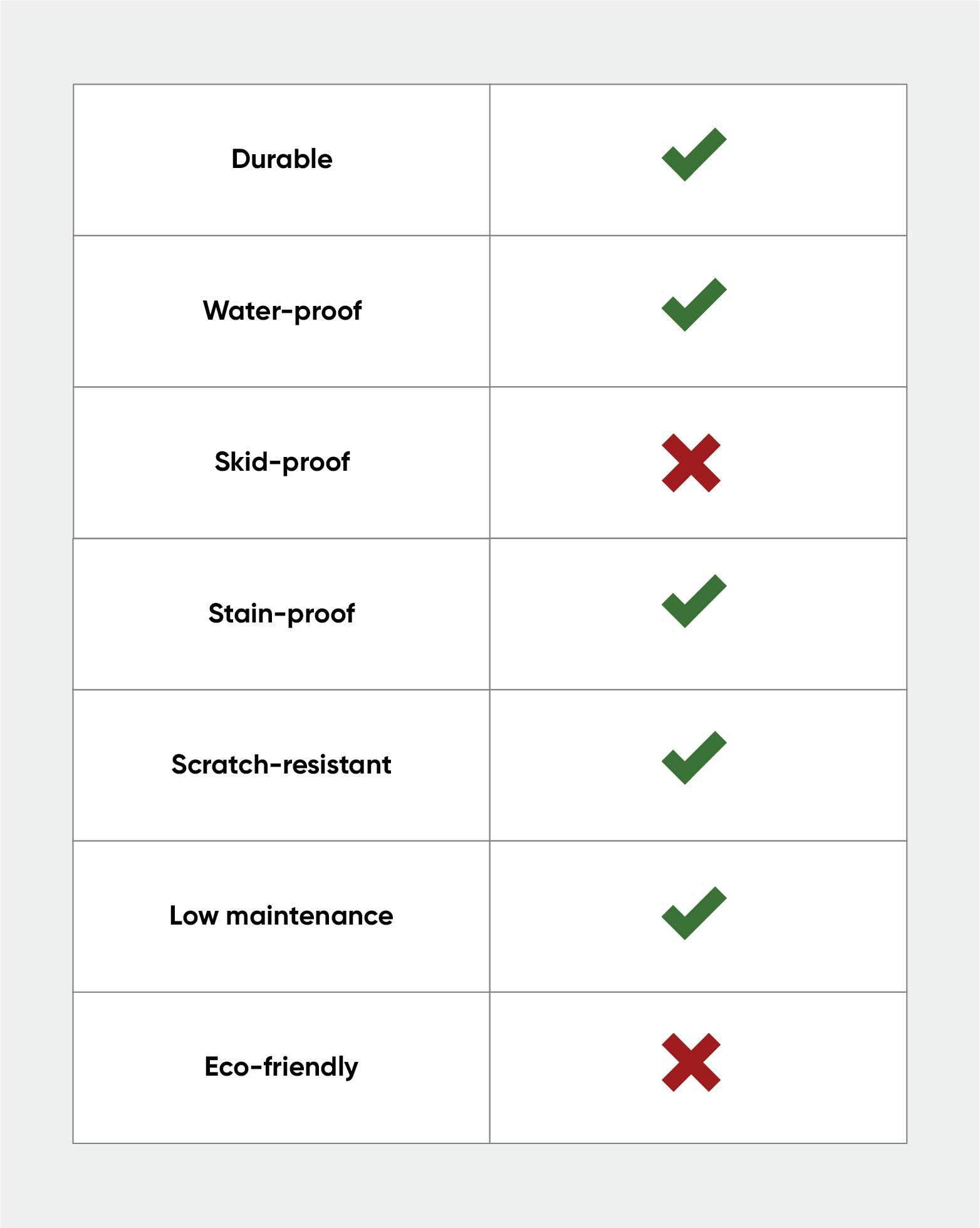 #4: Linoleum
If you are ecologically conscious and also want the great properties of vinyl, then opt for linoleum flooring; it has most of the properties of vinyl but is made from natural and renewable materials.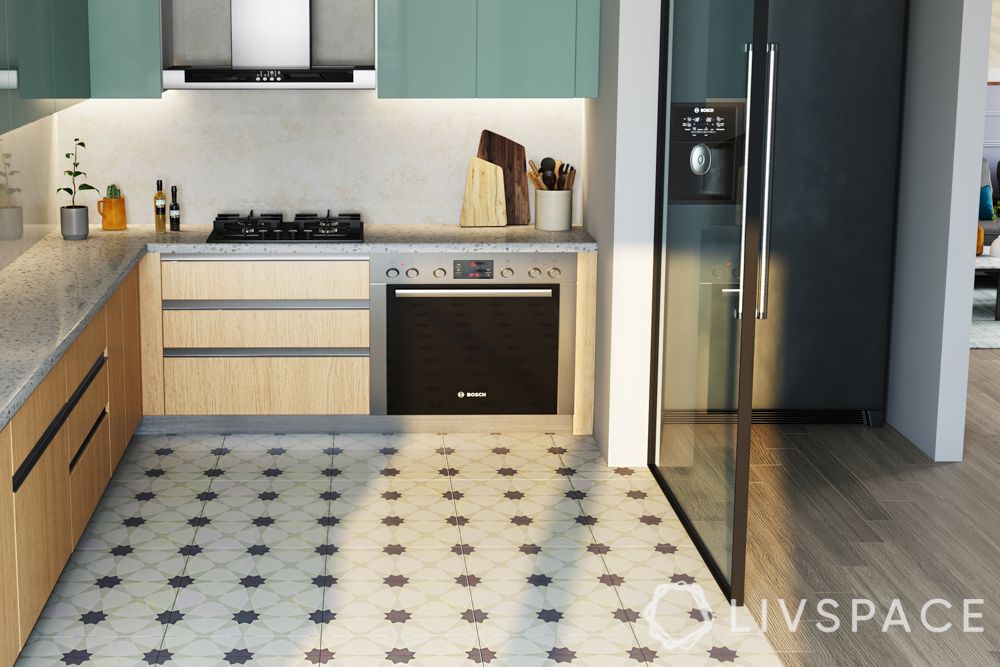 It is also resistant to moisture, heat, oil and anything else you can think of! Its durability and resilience have made it ideal for industrial use. In homes, linoleum can be used as flooring anywhere.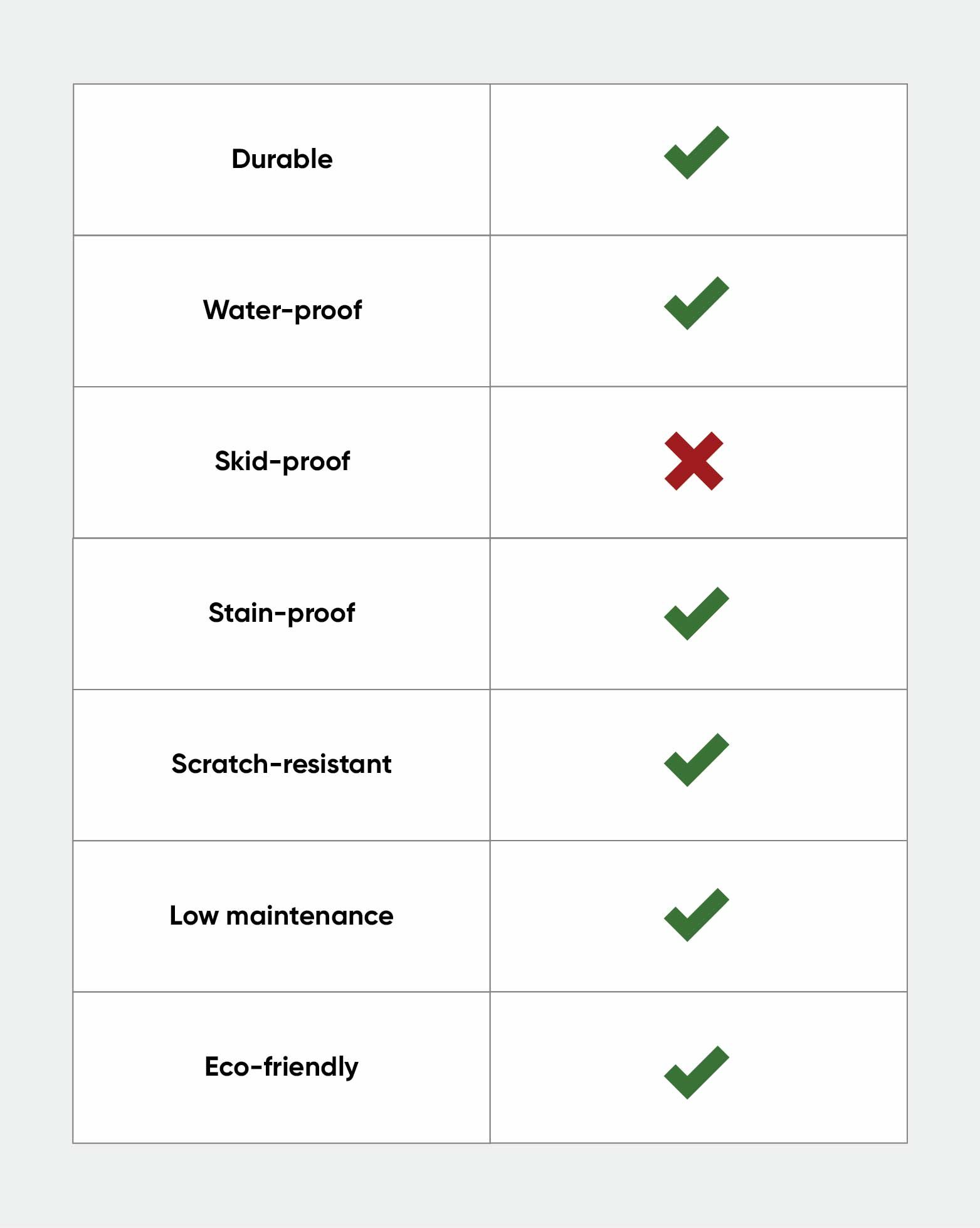 #5: Wood
There is nothing quite as elegant as solid hardwood flooring. And while it is expensive, it is worth its weight in gold!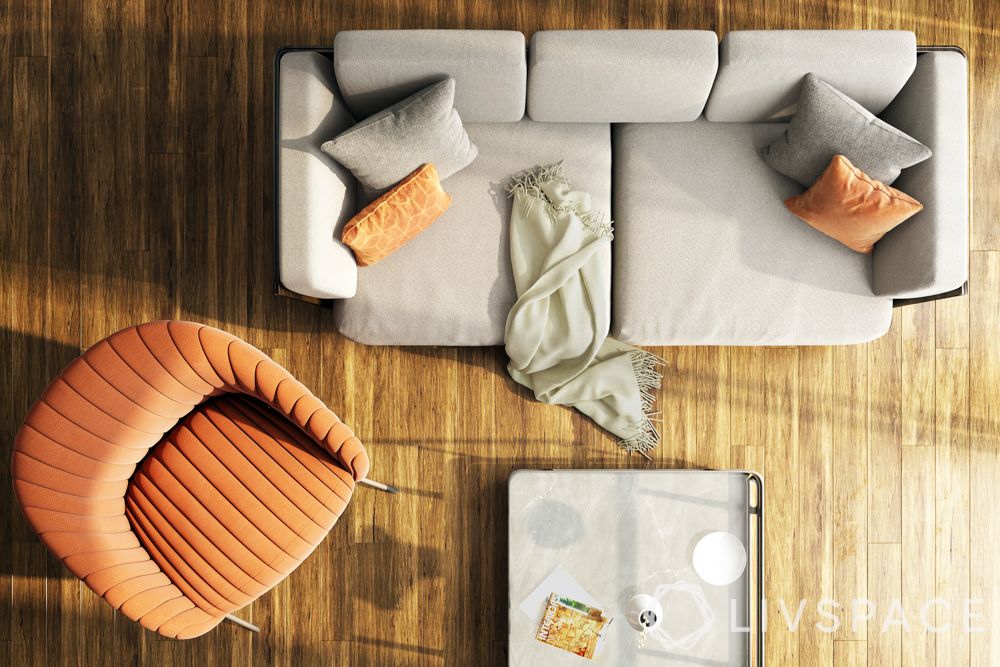 However, it requires constant maintenance (sealing and polishing) to keep looking like a million dollars. Additionally, it is prone to scratches and stains. Best not expose your masterpiece floor to too much moisture or sunlight for it may lead to discolouration.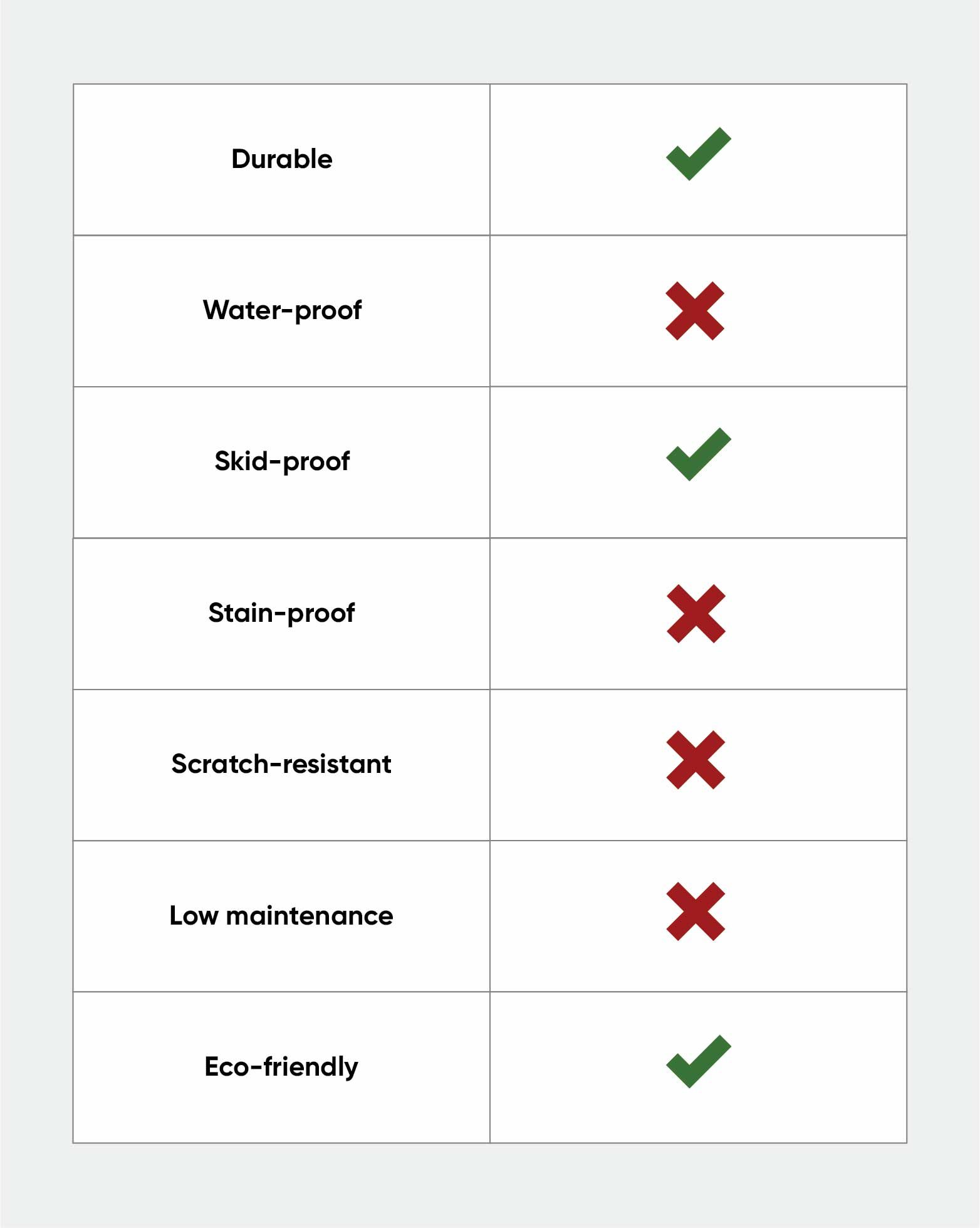 #6: Natural Stone
Natural stone flooring, apart from being eco-friendly, is a great choice if affordability is not a consideration.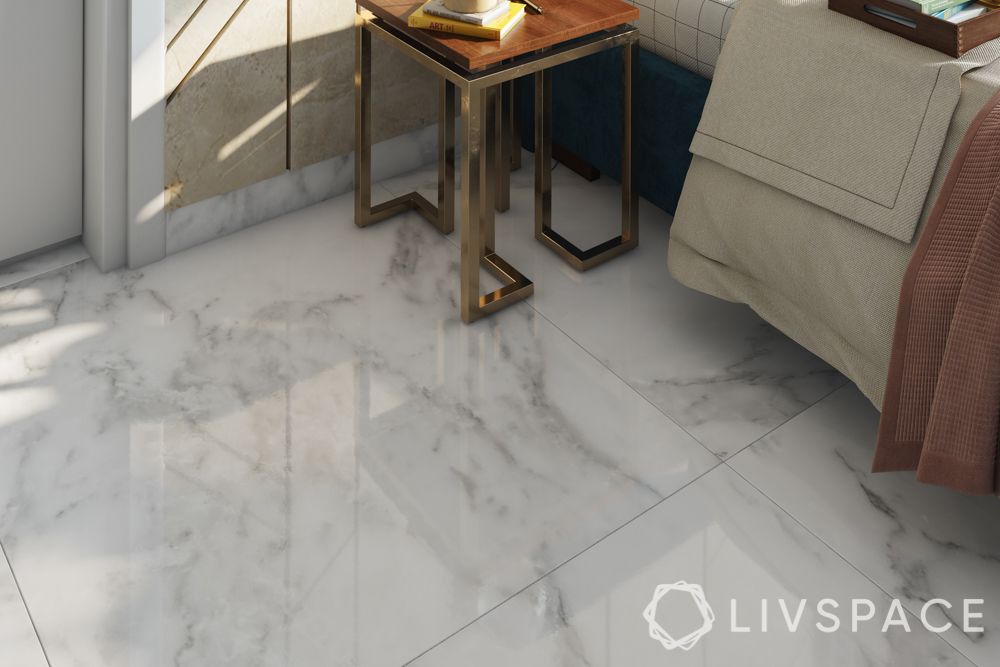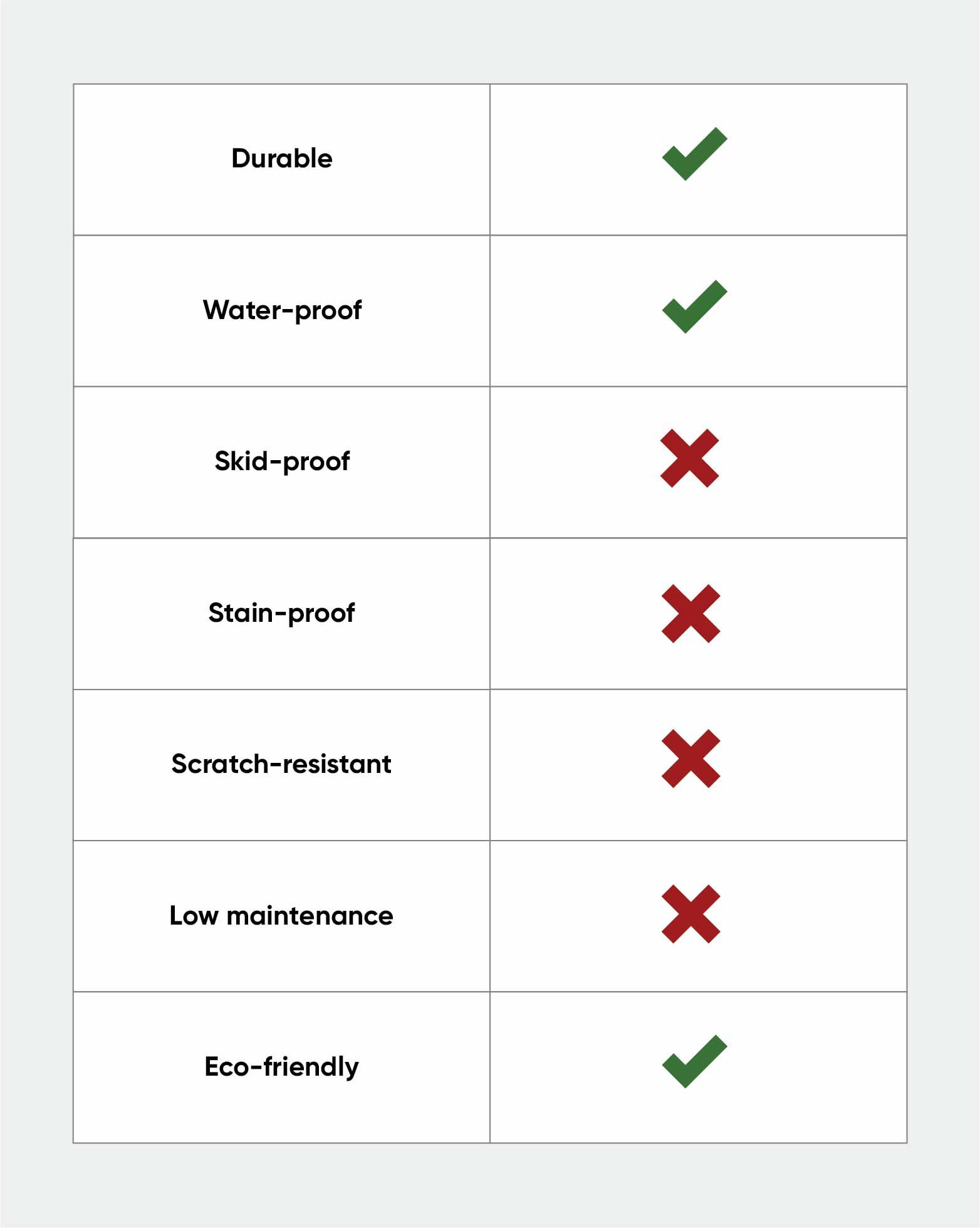 Slate, with its anti-skid properties is perfect for outdoor or bathroom flooring. Granite is surprisingly immune to stains and scratches. Marble, which undeniably the prettiest, requires plenty of maintenance as it is prone to stains, scratches and chipping.
Now that we have you covered for all types of flooring you want to know about, also explore How to Design Kitchen Cabinetry Perfect for Your Requirements.
Send in your comments and suggestions to editor.sg@livspace.com