If you are renovating your home, there is no dearth of HBD living room design ideas to pick from. You could opt for several different styles like minimal, Scandinavian, one of the many Japanese design schools or an eclectic mix of different styles. But as an interior design firm in Singapore, we would urge you to pick a style that speaks to you and also matches your lifestyle.
Most people in the city have busy lifestyles. Thus, we have curated a list of easy-to-maintain living room designs from our own projects to get you started!
HBD Living Room Design Ideas #1: Urban Chic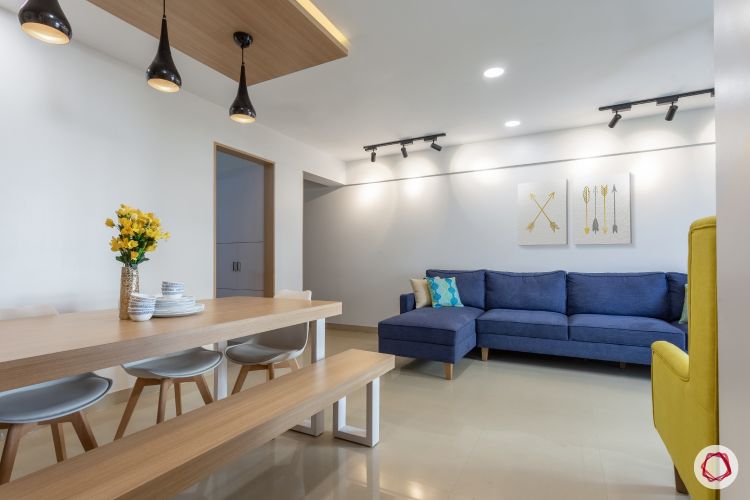 If a design has 'urban' in its name, it is safe to assume that it will be easy to maintain. This living room, for example, is a no-frills-attached space with a comfy looking couch and lounge chairs. The long but slim picnic table with a bench adds industrial overtones to it. In conclusion, it is a clean and contemporary design that will be easy to maintain in the long run.
HBD Living Room Design Ideas #2: Scandinavian Style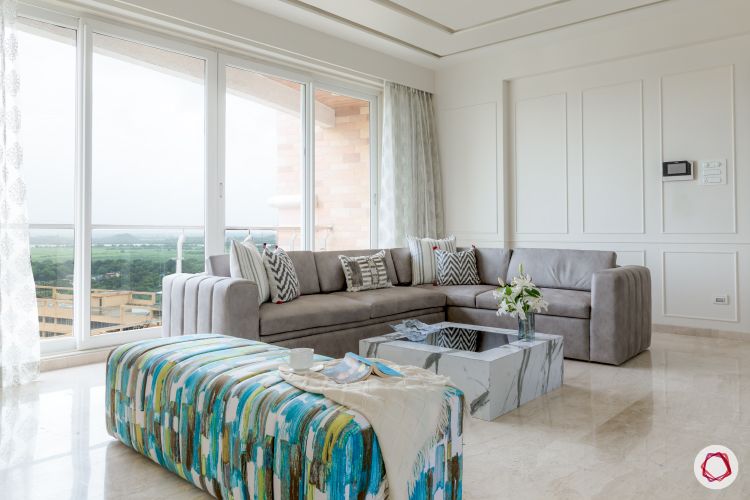 The essence of Scandinavian design is maximising natural light. For this, a living room must have floor-to-ceiling glass windows and use plenty of whites to open up the space. This living room with its neat and uncluttered design would be a perfect example of Scandi style. Add some bonus points for the ottoman that is the only pop of colour in this room!
HBD Living Room Design Ideas #3: Vintage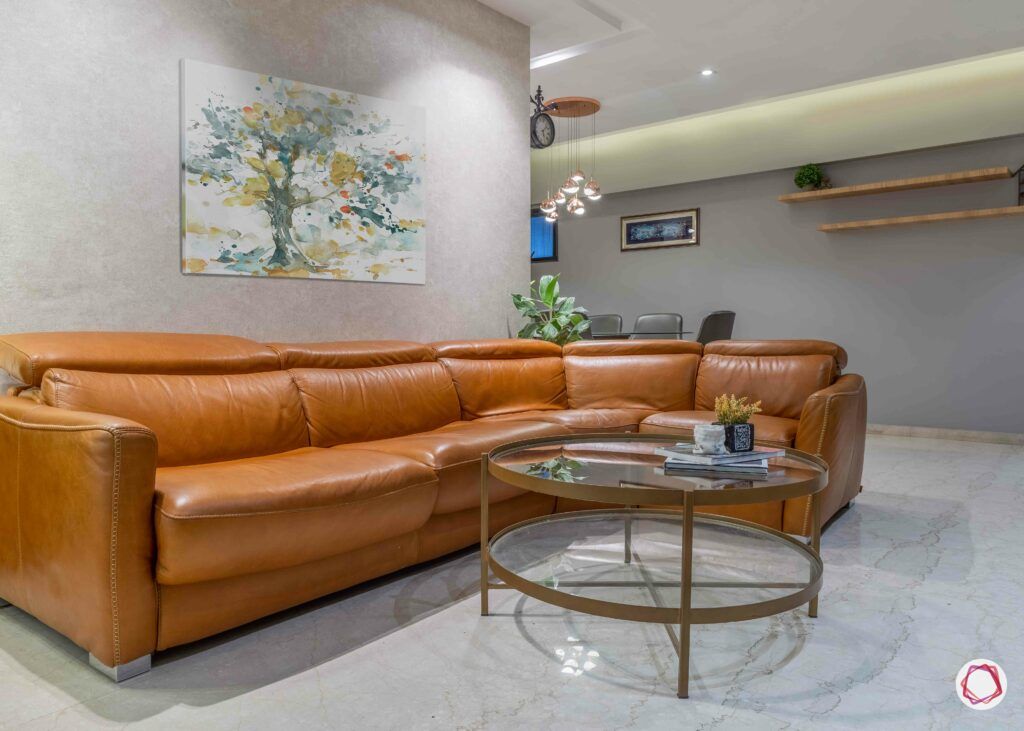 Some things never go out of fashion. A vintage leather couch, for instance, is timeless in terms of appeal. While this L-shaped couch is essentially retro in style, it is placed in neutral settings in this living room and works perfectly well. If you do not intend to renovate your HBD for a very long time, pick a vintage style like this one.
HBD Living Room Design Ideas #4: Minimal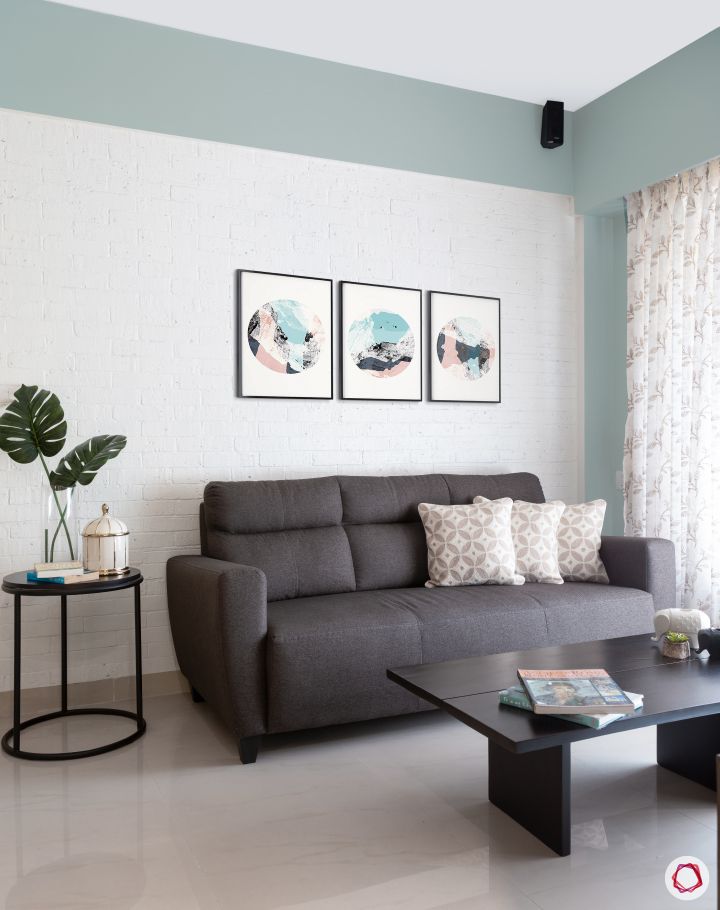 Love it, hate it but you can't ignore it. Minimalism as a design is here to stay, and if the basic concept matches your aesthetics, you are sorted. So get rid of the junk you are hoarding and retain the bare essentials. A neutral black and grey palette like this one accentuates white space. Finally, add some houseplants and framed posters to complete the look.
HBD Living Room Design Ideas #5: Eclectic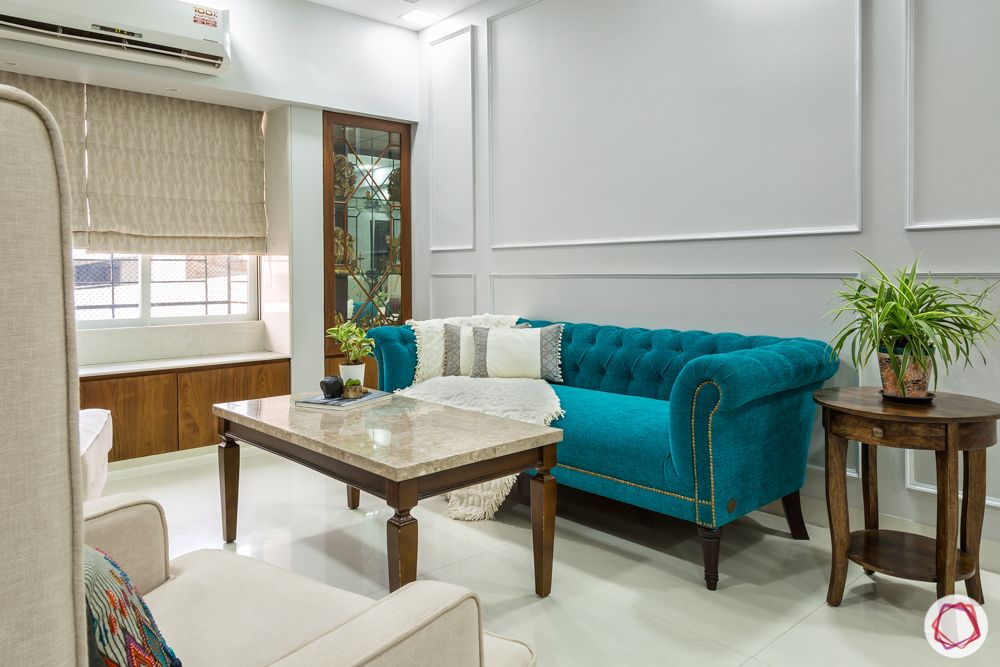 A single style may not be your calling; it is only natural to like specific elements from a number of styles. In that case, try an eclectic mix of style elements like this living room. The blue couch has contemporary design but the lounge chairs are retro. Meanwhile, we also have a very oriental centre table with a marble top. There may not be any set logic to how these diverse elements come together, but there is an inherent symmetry to it.
If you found this round-up of living room styles useful, also explore our curated list of kitchen styles for inspiration.
Send in your comments & suggestions.