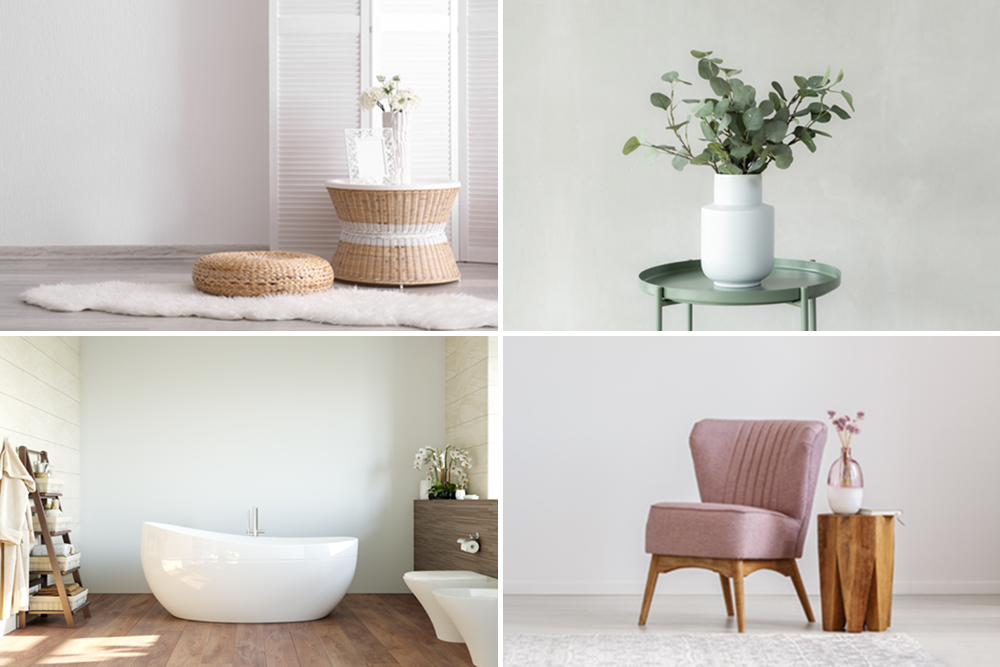 Singaporeans are always struggling for more space so any design that prioritises space optimisation would be a great fit for the city's homeowners. Typically, minimalist interior design leans towards open layouts with uncluttered spaces where form follows function. However, such modern minimalist homes are usually devoid of decoration and use simple detailing to create interest.
If you are dabbling with the idea of going minimal with your renovation, you will need some ideas to get you started. So we have curated a list of inspirational modern minimalist designs from our designers to help you discover your own style! 
What is Minimalism?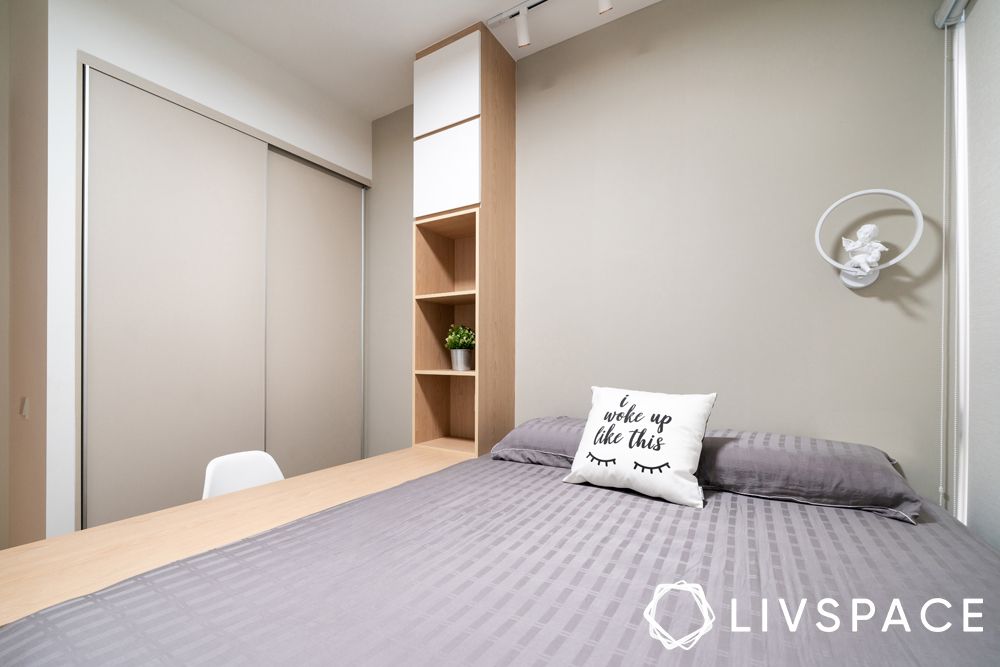 Technically speaking, minimal interior design style was rooted in an art movement in the 1960s, which later spread across to the design field. The aesthetics of this design style mostly envisages neutral colours, clean lines and simple colour palettes. Lovers of this style like to maintain open layouts and keep the look easy-breezy.
#1: A living room that lives up to minimalist standards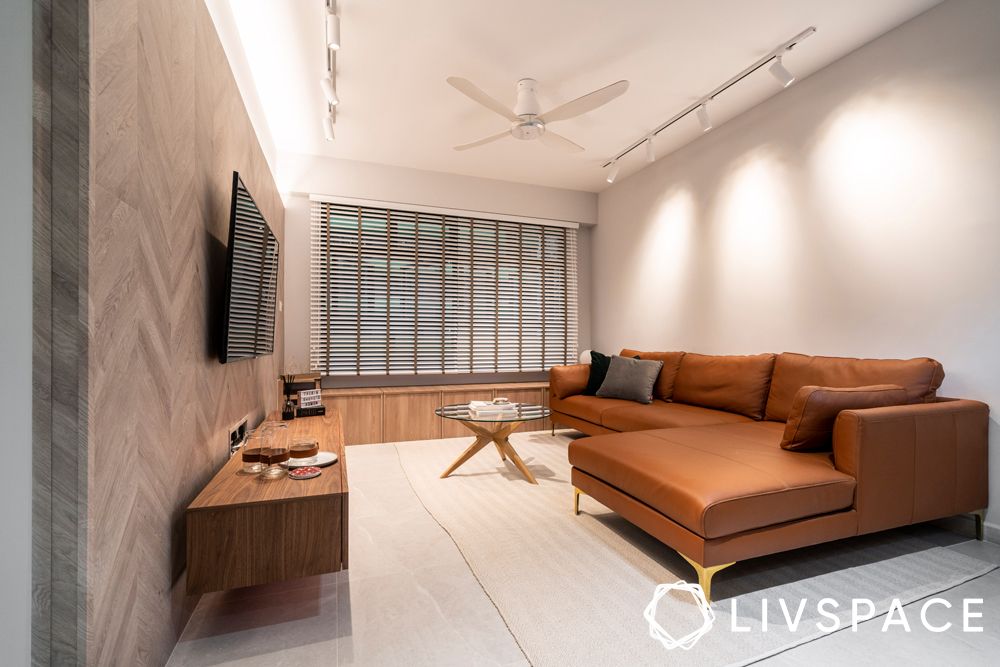 Clean, open and light-filled spaces is one of the primary aspects of minimal design. This living room is a copybook example of a minimal setup. The highlight of this space is the abundance of natural light flooding in through the picture windows with Venetian blinds. The bare walls and neutral furnishings only accentuate the effect of lights in this room.
#2: A dining room that stands out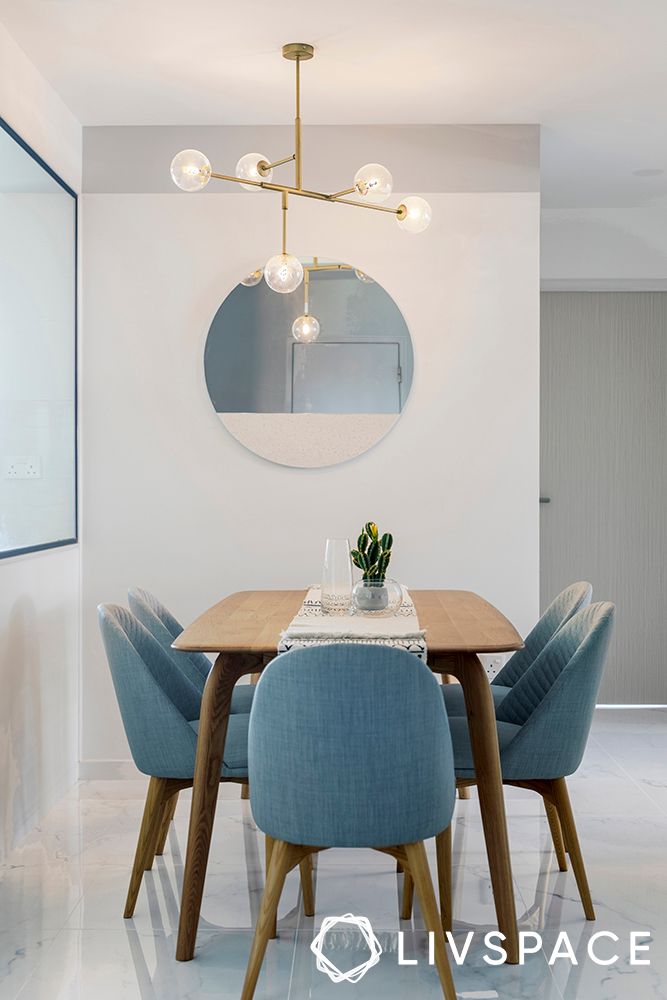 Since minimal designs tend to get monotonous, different types of materials are often used to create texture or visual interest. For instance, this dining space stands out for the use of a simple wooden table paired with upholstered chairs. The highlight of this space is definitely the metallic bubble chandelier against the backdrop of a basic round mirror.
#3: A kitchen that's open yet uncluttered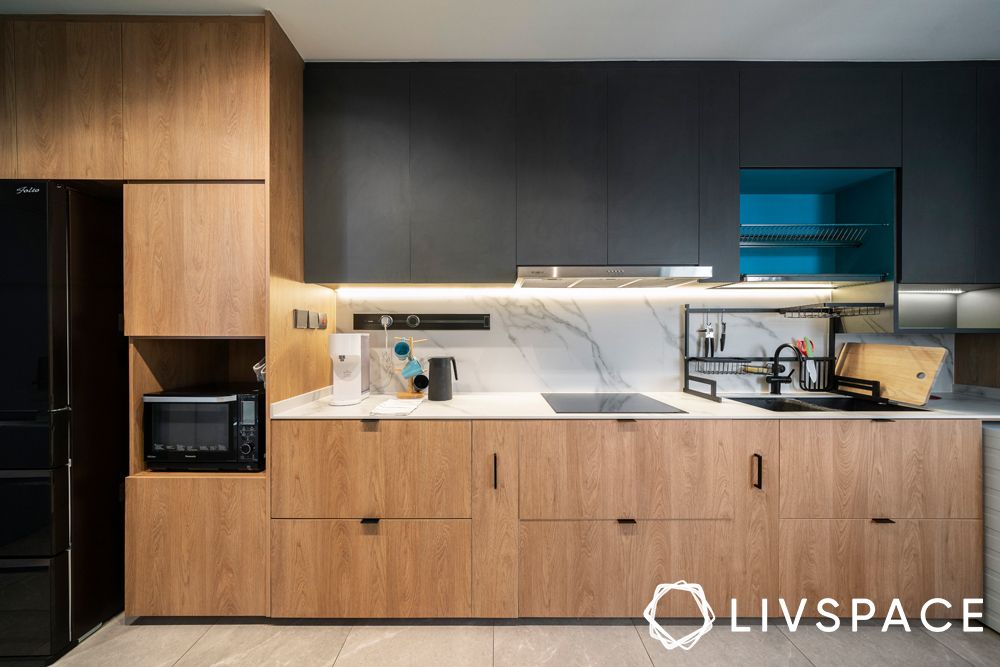 Open layouts are an essential element of minimalism. Typically, this could mean that the kitchen becomes an extension of the living area. Apart from ensuring uncluttered designs, open layouts also help save space. For example, this kitchen incorporates most of the appliances and essentials in this one wall, and it stands out for its seamless design.
#4: A bedroom that spells comfort in simplicity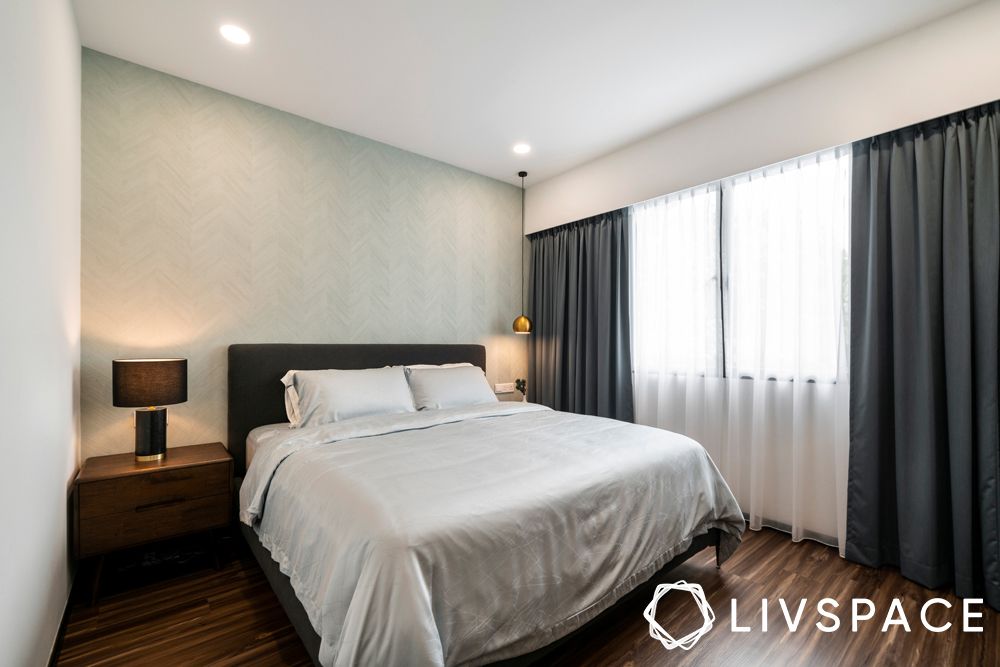 Most minimal spaces are inherently devoid of over-the-top decoration. However, they often have simple detailing and uncomplicated wall finishes. This bedroom, for example, stands out for a simple wall along with a pendant light on one side of the bed and a table lamp on the other. None of these decorative elements clutter the design; they merely create some visual interest in the room.
#5: A bathroom that is functional yet simple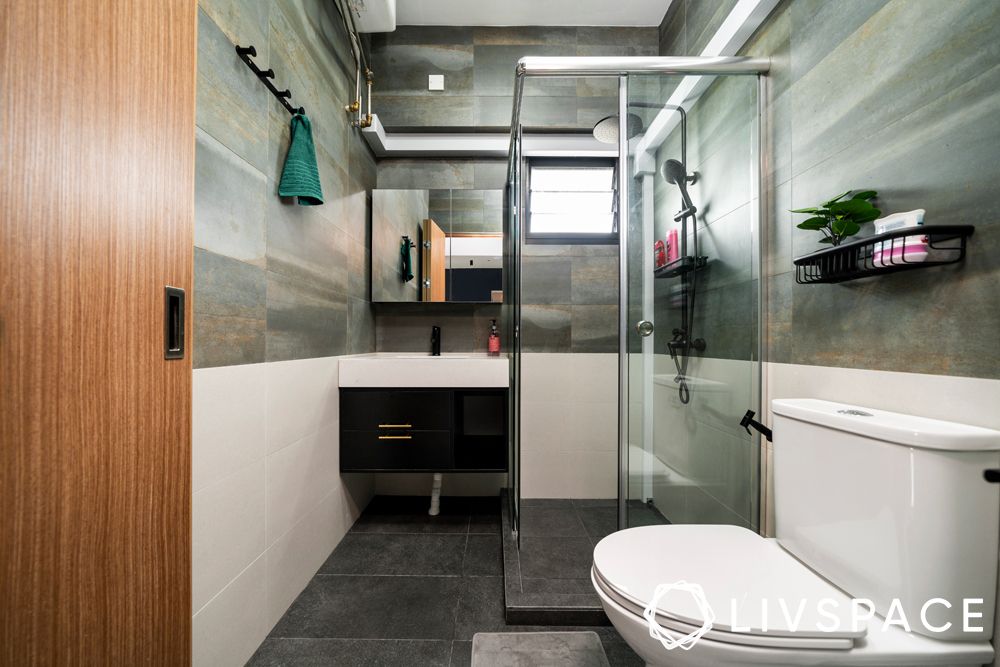 In minimal spaces, form follows function. This makes perfect sense for functional spaces like bathrooms. This particular one, for example, has a clear-cut design segregating dry and wet areas. There is a floating vanity counter that does not consume floor space and mirrored cabinet to ensure that toiletries are accessible. The one detail that stands out are the wall tiles, which brightens up the thoroughly functional bathroom.
Minimal interior design rules in a nutshell
Now that you know how to design each room, here are some rules that you can follow whenever you're thinking about minimalist design.
Clear clutter
Keep the walls neutral
Think quality over quantity
Play with textures in similar colours
Merge form and function
Do not over-accessorize
Let natural light flow in
Use natural materials
For the complete lowdown on minimal interior design, check this out: Everything You Need to Know About Minimal Interior Design.
Send in your thoughts and suggestions to editor.sg@livspace.com.