Right from deciding if you want to redo your entire house or change only a few design elements, home renovations can prove to be challenging. In these times, new looks for your walls seem like quick fixes. But do you have all the information you need to go ahead with your wall makeover?
Wall aesthetics must necessarily complement your furniture and home interior style. We have put together a wall design gallery with furnishings to help you choose what will work for your home.
#1: Wallpaper
The right kind of wallpaper design can add a lot of drama to an otherwise boring room. Depending on their application, wallpapers are classified as:
#1.1: Wall-to-Wall
Our accent wall or feature wall is different from the rest of the walls so it can serve two purposes. One is to bring focus onto the features of the room that stand against the wall, and the other is to show itself off!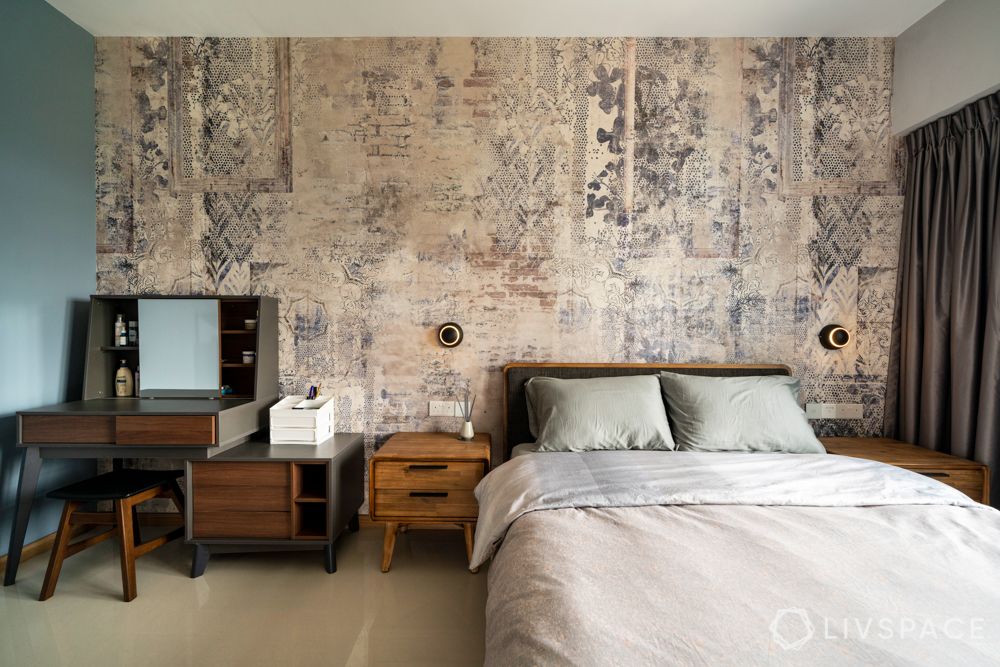 #1.2: Wallpaper for Segmenting Wall Design
If an entire wall is too much or it makes better sense that you apply a wallpaper design to distinguish only a part of the feature wall, then employ your wall design to do just that.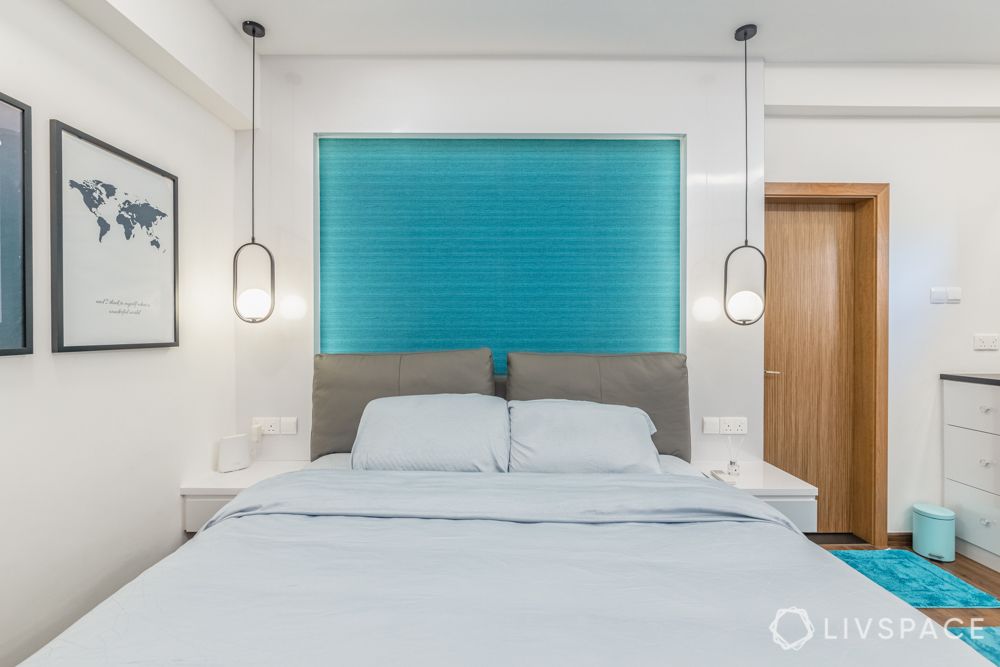 #1.3: Nature-Themed Wallpaper
Compact rooms can benefit greatly from printed, themed wallpapers as they offer style without consuming floor space. You can even opt for a customised wallpaper design to suit your taste.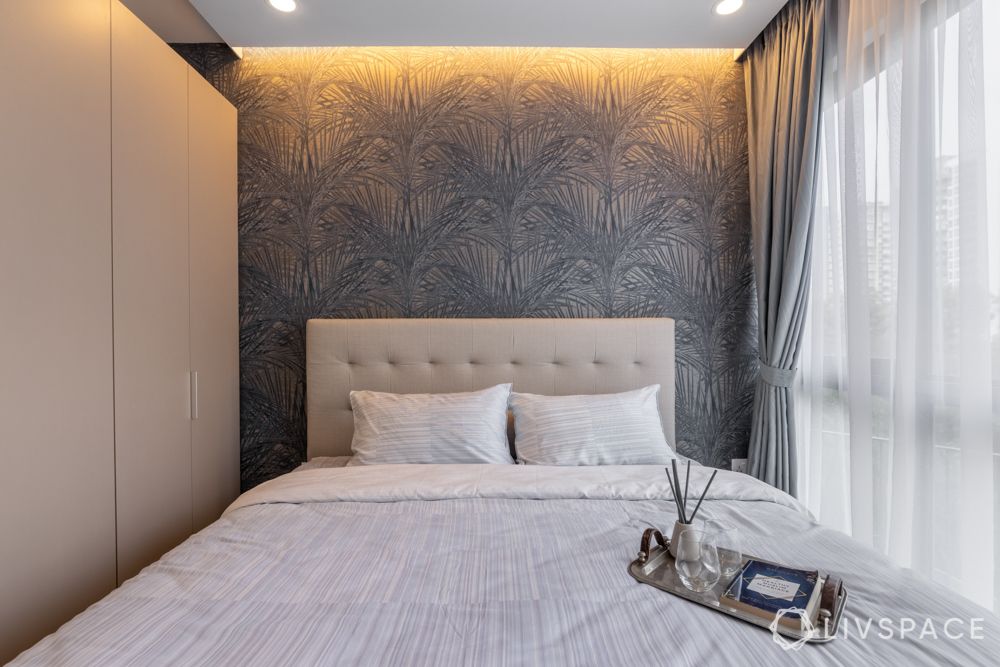 #2: Paint
Painting your walls in premium and trendy colours can uplift the vibe in your home instantly. While solid-coloured walls are back in trend, there are more creative wall painting designs you can opt for.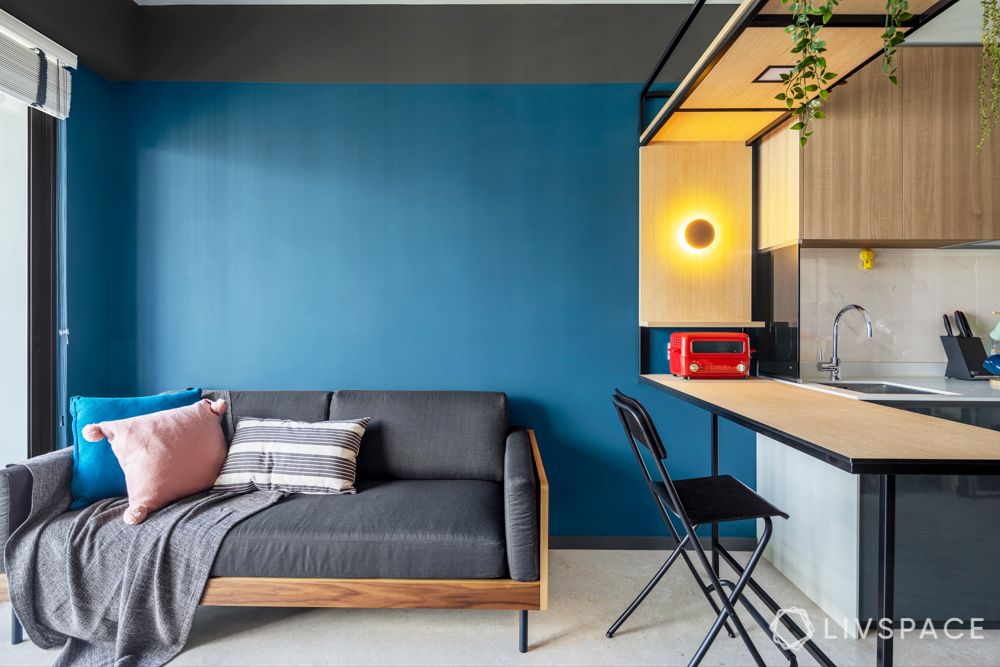 #2.1: Textured Paint Wall Design
If your furniture can add texture to the room, so can your wall design.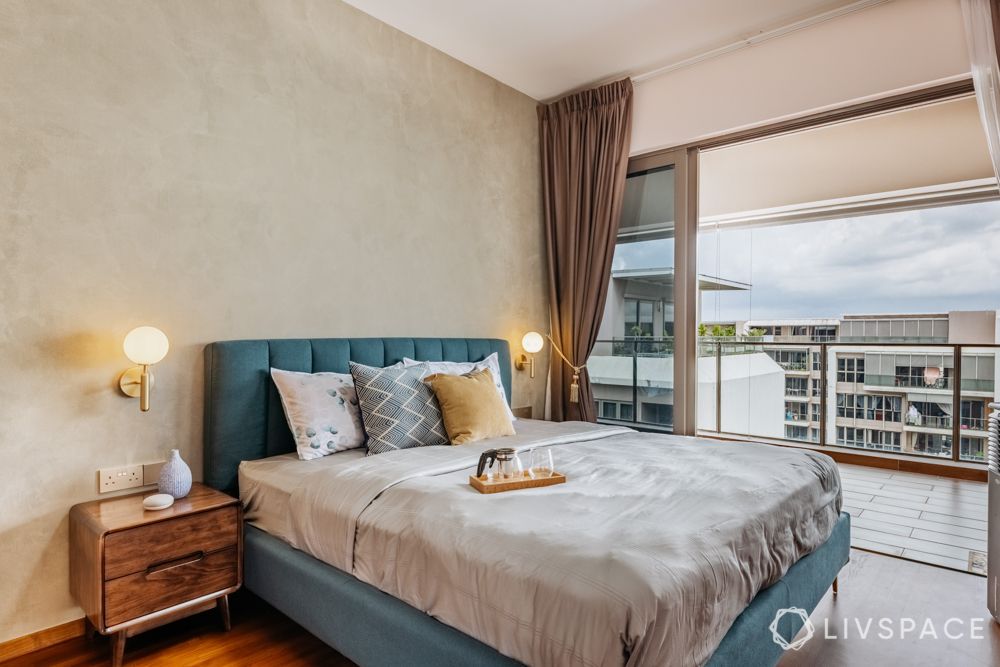 #2.2: Mural
Wall painting design can get an artistic touch too. Adding mural artwork to a wall is a great way to break the monotony of a space. It even has the potential to reflect your personality. This artwork can also be the design extension of other furnishings by mimicking their shapes and colours.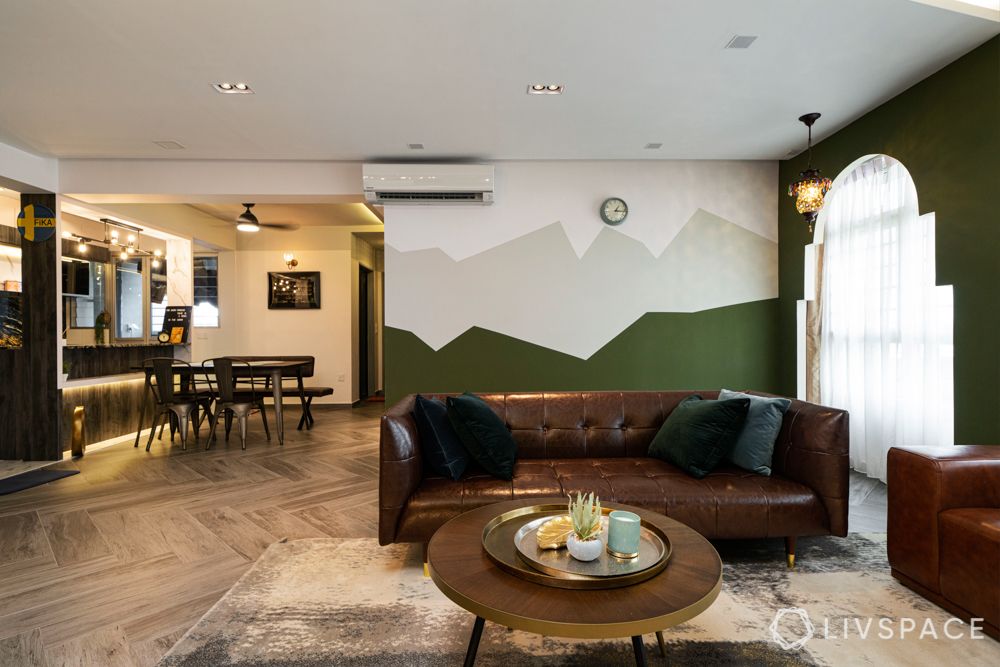 #3: Panelling
Panelling opens up many wall design possibilities in your room. It is a gateway to experimenting with numerous materials.
#3.1: Mirror Panel Wall Design
Certain wall designs can become tools to manipulate the original impression of a layout. Mirror and other highly reflective surfaces are such tools. These can make your rooms seem larger than they are and add elegance to spaces.
#3.2: Fabric Panel Wall Design
Fabric is a favourable and extremely malleable material for decorative ideas. It offers an acoustic edge over wallpaper designs. If you prefer sustainable materials, then there are organic jute and bamboo fabrics that lend an earthy vibe to your room.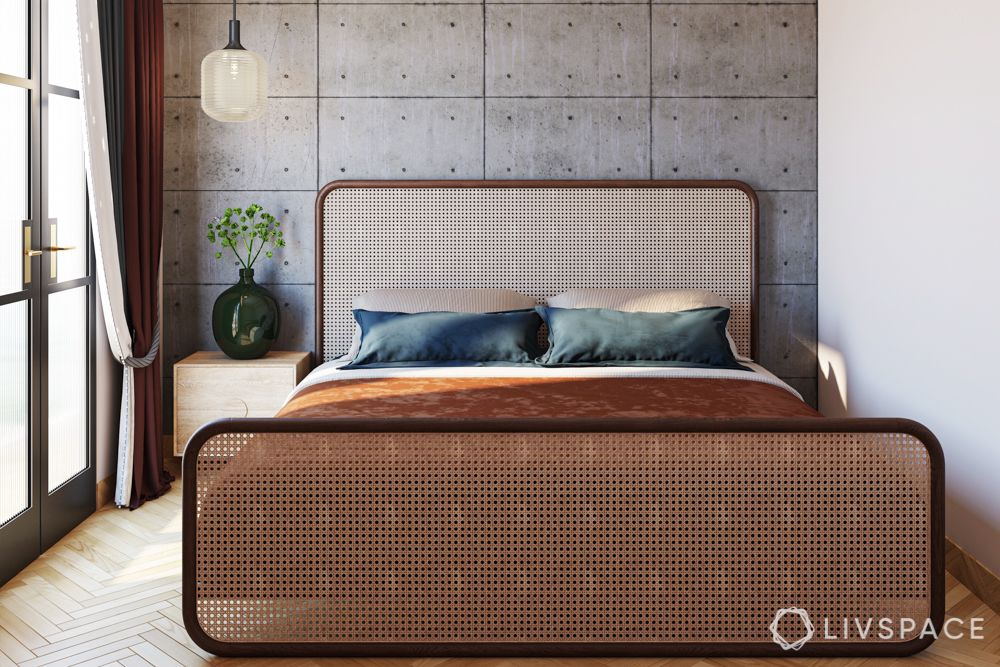 #3.3: Fluted Panelling in Accent Wall Design
A lot of us prefer an intricate, delicate looking element as opposed to a bulky wall design. Fluted panelling expresses unmistakable urbanity and sophistication.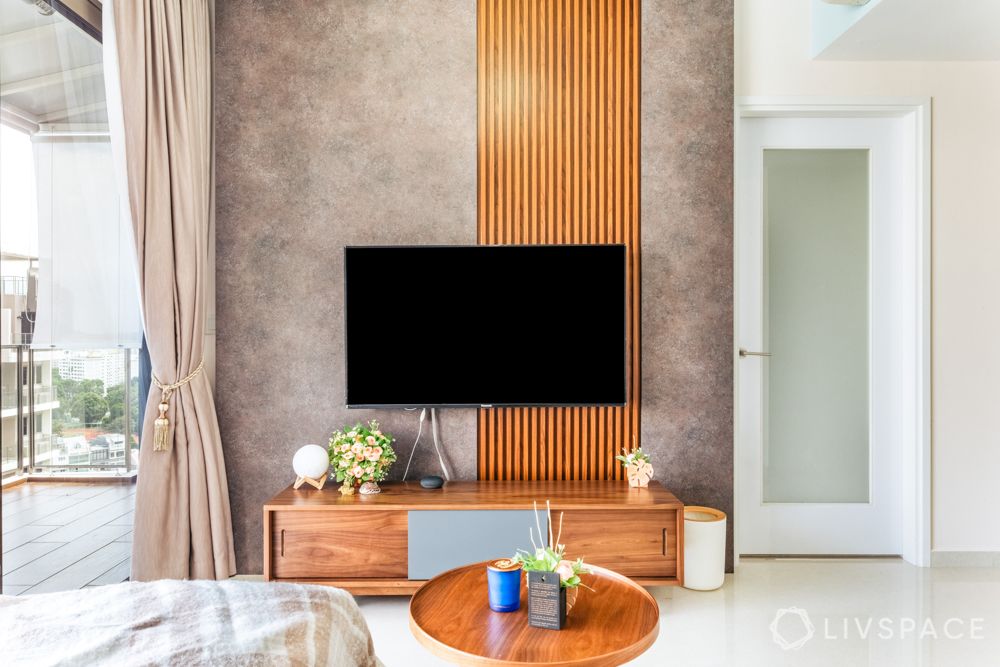 #4: Utility Boards for Wall Design
Such boards, as aesthetic as they are, also encourage creativity and adjustable utility. They have become quite sought-after owing to their popularity on Pinterest.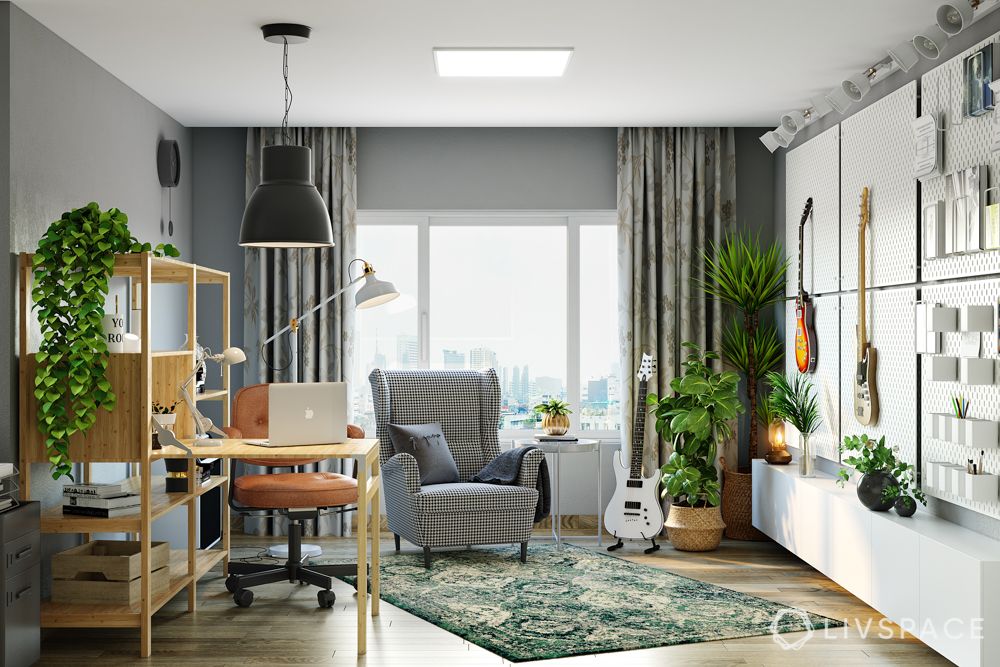 #5: Vertical Garden
Vertical gardens are not as maintenance-friendly as one would hope, but they do manage to purify and resupply your interiors with oxygen. Likewise, they have many other medicinal and therapeutic advantages and can deliver an earthy aura.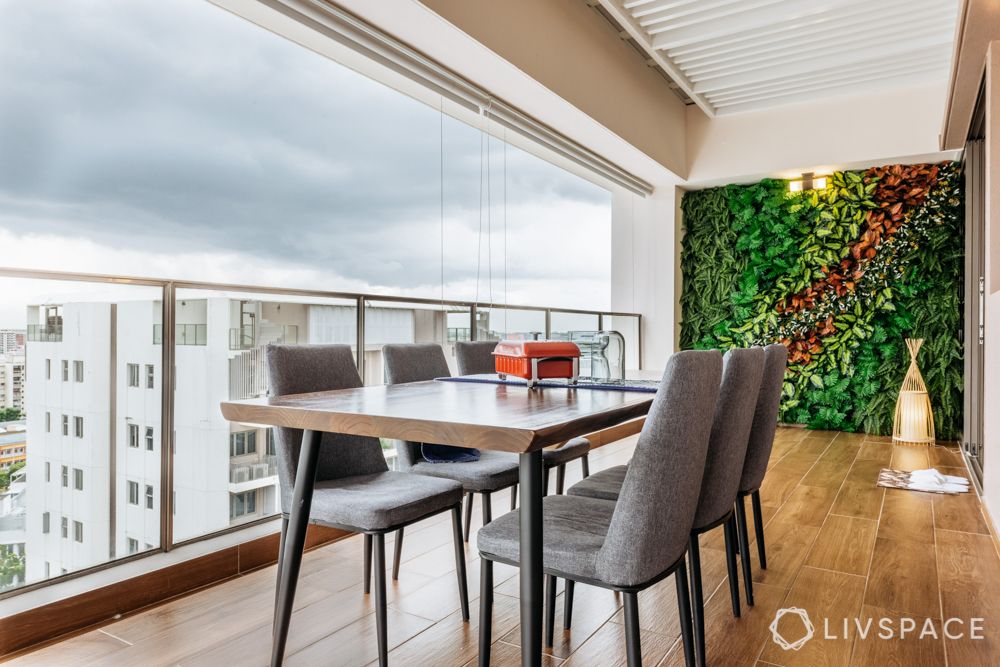 #6: Stone Cladding on Walls
If you want luxurious looking walls then you should opt for stone or faux stone cladding. For example, marble is used to make interiors look expensive and uber stylish. This extravagant wall design alternative is purely ornamental and often permanent.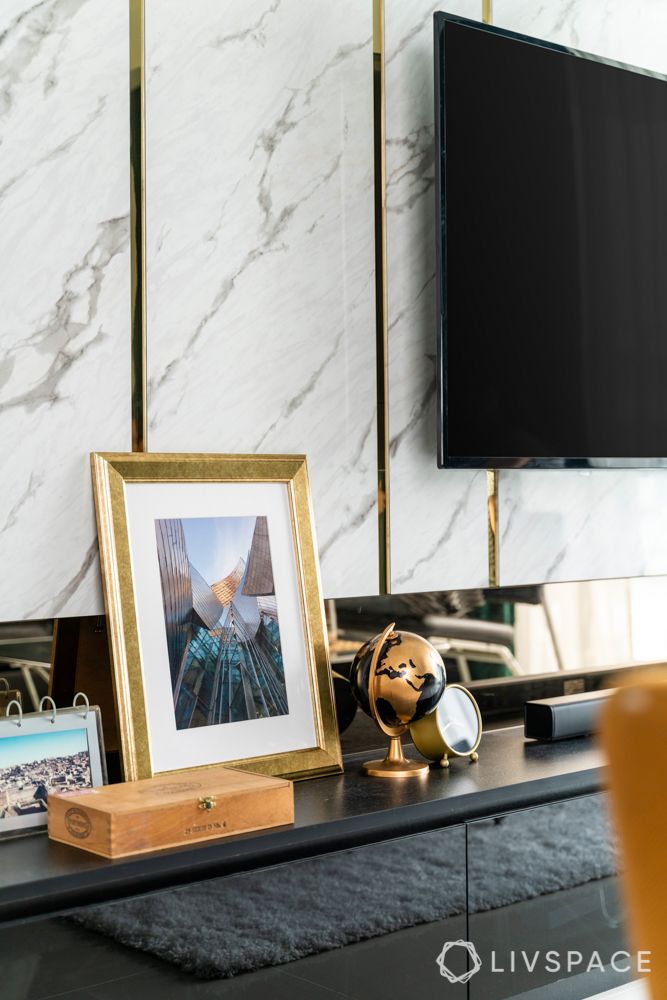 #7: Acrylic or Laminate Panelling
Acrylic and laminates come with abundant options in colours, finishes and sizes. The ability to design and create a pattern can do wonders to your home. For instance, they can hide away all the flaws on your walls and offer a long-lasting clean look.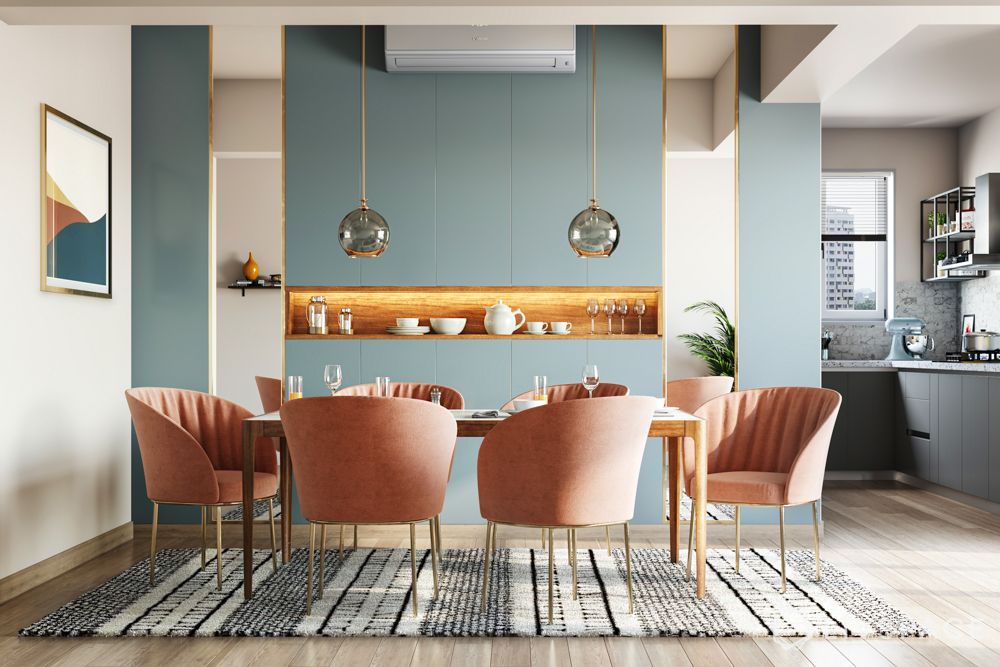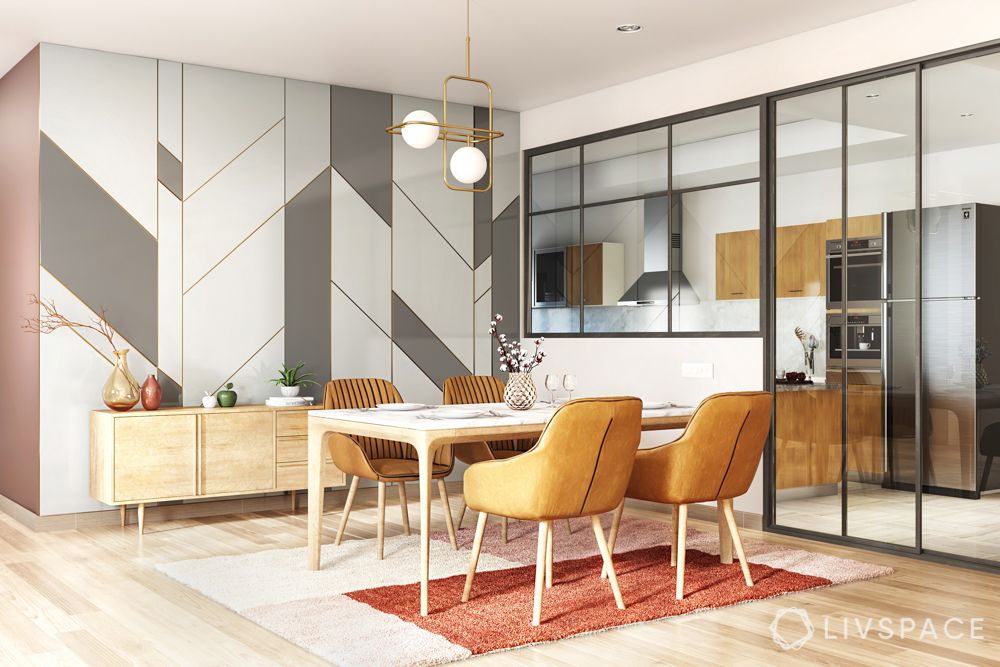 #8: Cement Screed Cladding in Sustainable Wall Design
Cement screed cladding achieves an industrial look effortlessly and is highly durable. It is also resistant to dampness and fire, and a low-maintenance wall design choice for your house.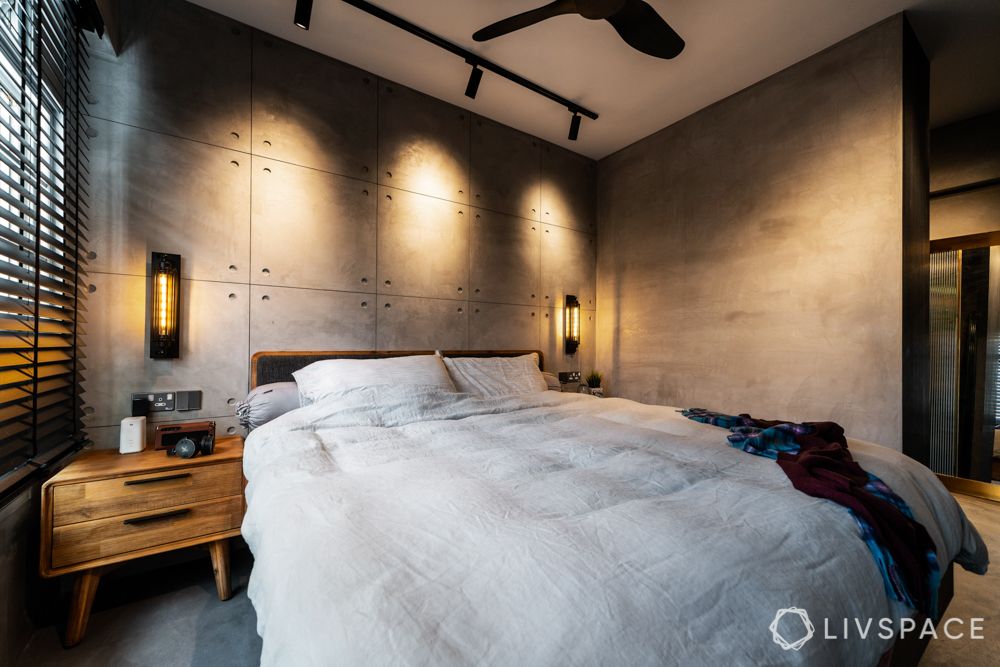 #9: Tiling
Brick tiling (exposed or treated with paint) renders a pattern on the wall that is soothing and is a returning trend in home interiors. Their return is in the form of temporary stickers, it allows creative custom patterns on the walls.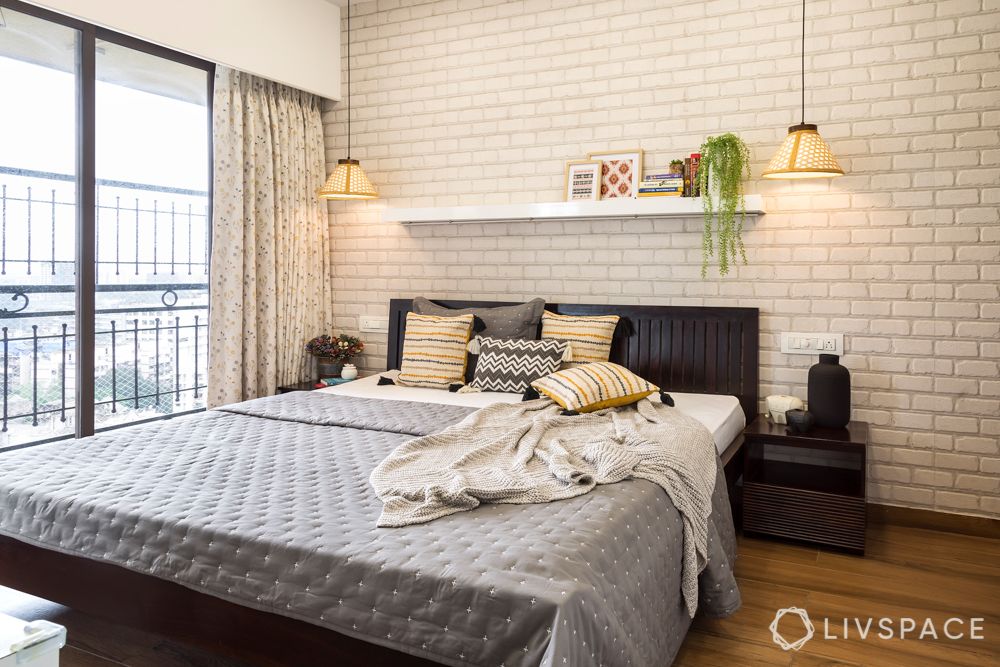 #10: Beadboarding
Beadboarding is a recurrent DIY weekend project trend these days. The planks are usually left exposed as light or dark wood. However, they can also be painted to suit the aesthetics of the surroundings. In both the cases, the results are purely rewarding and perk up the rooms in very little execution time.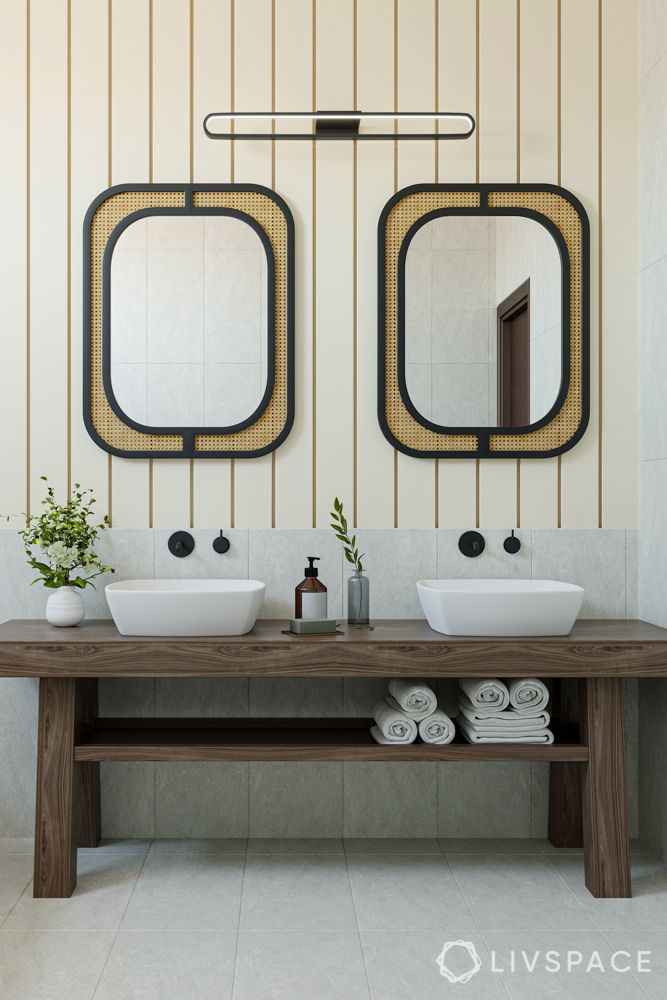 How Can Livspace Help You?
We hope you found our ideas useful! If you want beautiful interiors for your home, then look no further. Book an online consultation with Livspace today. Delivering safe home interiors has been our No. 1 priority. Click here to find out how interiors are being delivered following all safety protocols.