Busy doing last minute preps for Hari Raya 2022? We know how hectic it is. Festivals, as adults, come with a lot of responsibilities. Time seems to run out before every time Hari Raya Puasa is standing at your door, while you still seem to be working late office hours. We understand that you could be stressing out about balancing work, festivities and putting Hari Raya decorations together. Here is a guide on how to prepare your home for Ramadan flawlessly and quickly.
#1: Ace Hari Raya 2022 Preparations with a Comprehensive Checklist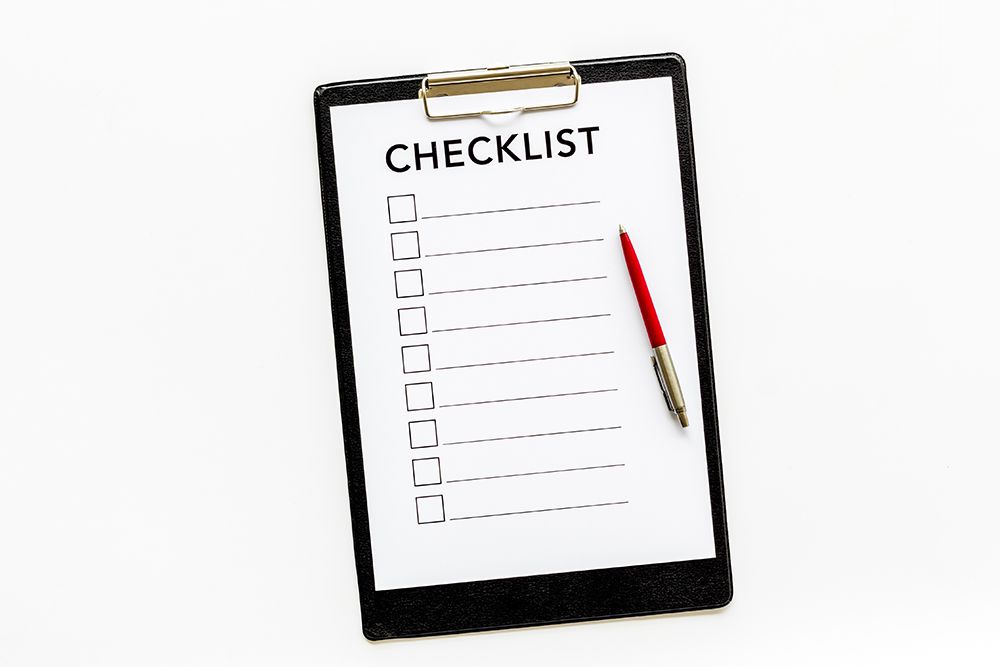 Take your notepad out and scribble down what you need to get done to keep things moving. Once you have a list, prioritise them and move the tasks around to suit your needs. For example, Hari Raya decor cannot be the first step without cleaning the cobwebs or clearing out the clutter. Make sure you include points on cleaning, dusting, mopping and decluttering too! If you are in a real hurry, you can even mark which tasks you can de-prioritise or eliminate later!
#2: Declutter Your House (Get Rid of Anything You Don't Need)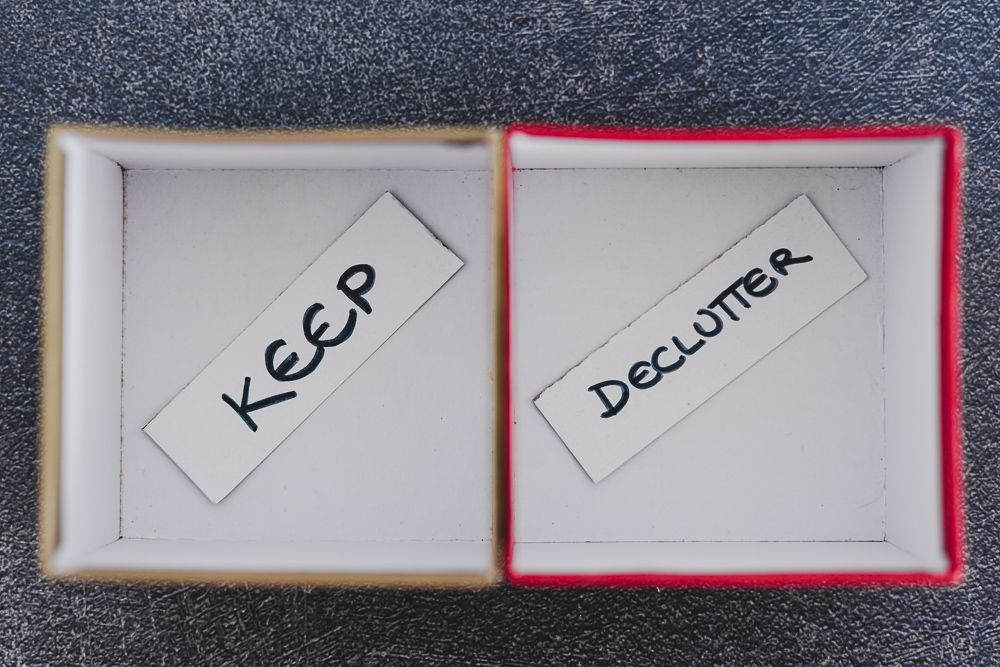 We love to follow Marie Kondo on this one. Anything that you haven't used in the last three to six months needs to be out of your home. Need to repair some appliances? Start on it earlier, or push it back to the next week. Make sure you put old clothes and toys in a box and donate it to the needy. This Eid, bring smiles to everyone's face!
Quick Reads: 5 Rules to Organising Like Marie Kondo
#3: Clean Your House With These Tips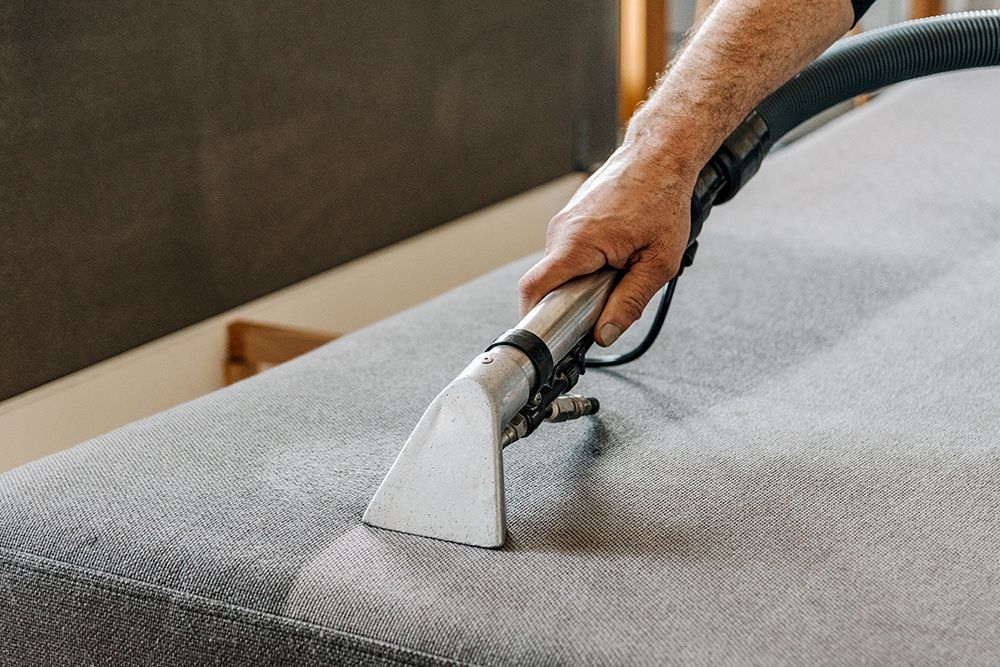 Since you are looking to get things done swiftly, consider bringing in professionals to deep clean your house. Hari Raya 2022 is all about bringing new light into your house and sometimes, we just need a little help. Thus, we recommend you leave the cleaning to the professionals. However, it isn't that you cannot do a few extra things to polish your house. Here is a room-by-room breakup you can follow.
Quick Tips to Clean Your Living Room
The living room is the main space where you'll greet your guests. So it makes sense to keep the living room neat. Make sure to vacuum your rug, sofa and any other furnishings. Declutter the room by throwing out old things you do not need. In fact, you can set some time aside and get your furniture painted to give it a more polished look.
Hari Raya 2022 Needs These Dining Room Cleaning Tips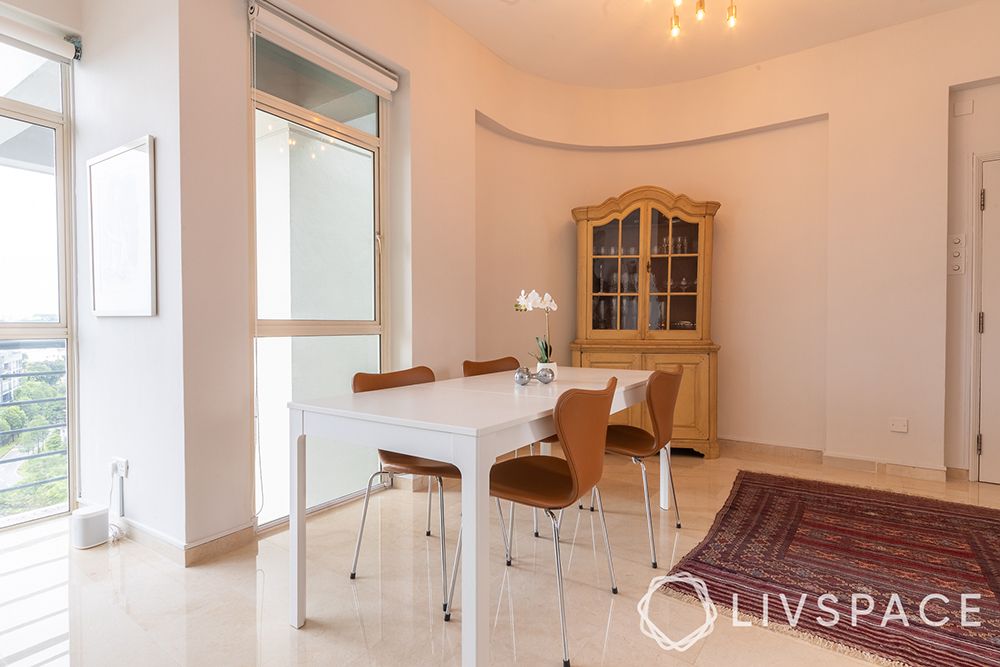 Everybody loves a clean dining area. So, make sure to change or vacuum the dining room carpets and the dining chair seating. Also, wash or replace the tablecloth to give your table a new, clean look. If you have a crockery unit, make sure to organise it so you have fine china within your reach when serving guests.
Kitchen Cleaning Tips for Eid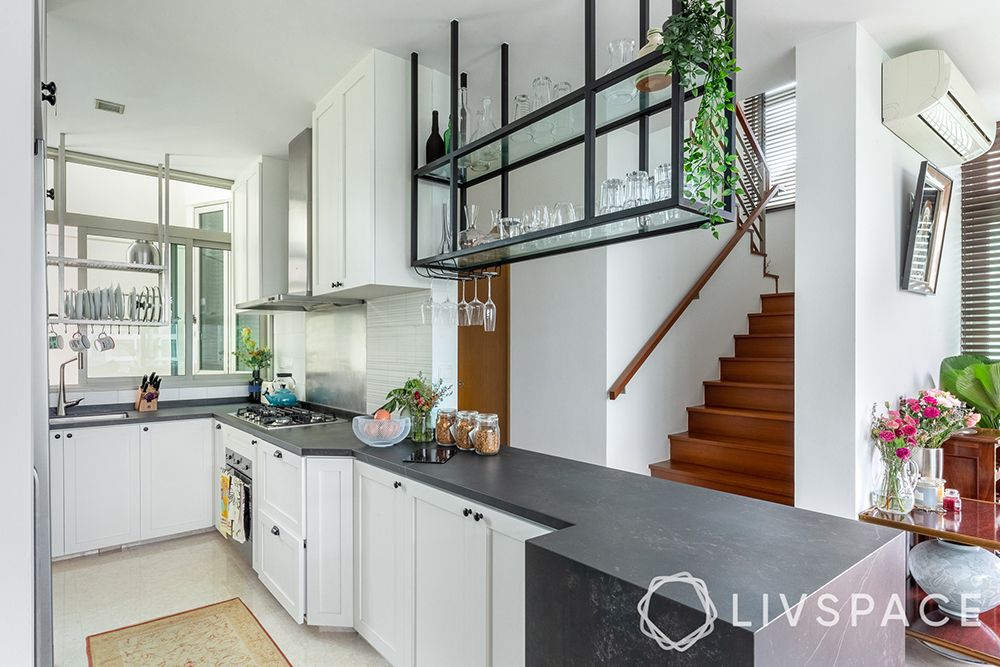 We will let you in on a secret this Hari Raya 2022 that will make kitchen organisation so much easier. Divide your kitchen into working zones – storage, cooking and prep. This way, you'd know where everything is. You may not have the time to do the Hari Raya decoration spree like each year, so try tmaking your kitchen more organised. It will help you throughout the whole year.
Looking to Organise Your Bedroom? Here is Something Easy!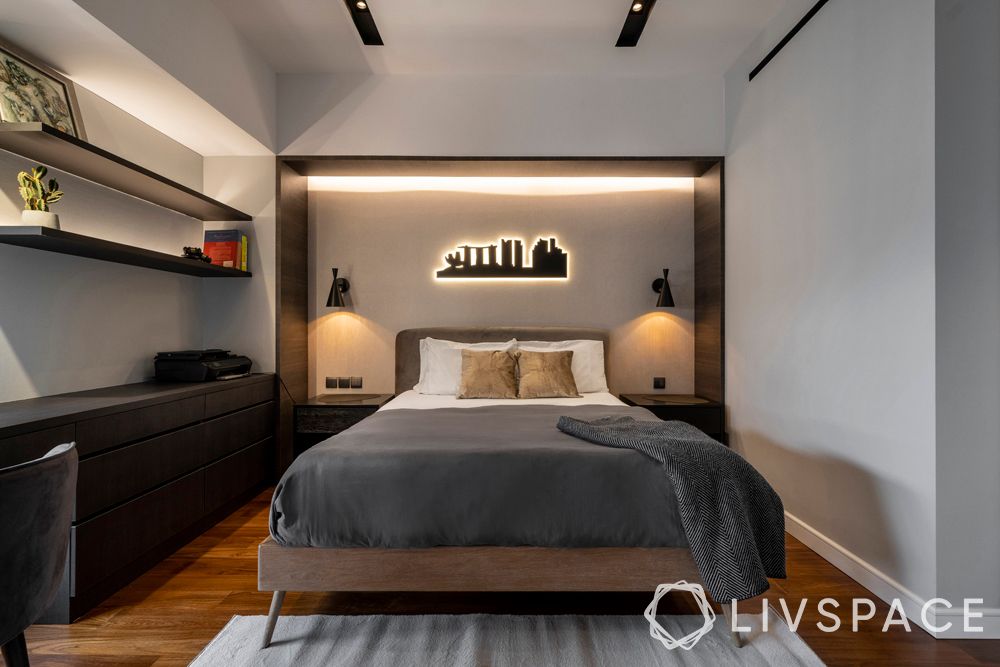 Here is how you can quickly clean up the bedroom. Wash all the bedding and run a vacuum on your mattress. Clean surfaces and shelves (remember to keep a good quality surface cleaner by your side!). Wipe your windows and mirrors. Make sure you organise your makeup in the dresser.
Make Your Kids Rooms Ready for Hari Raya 2022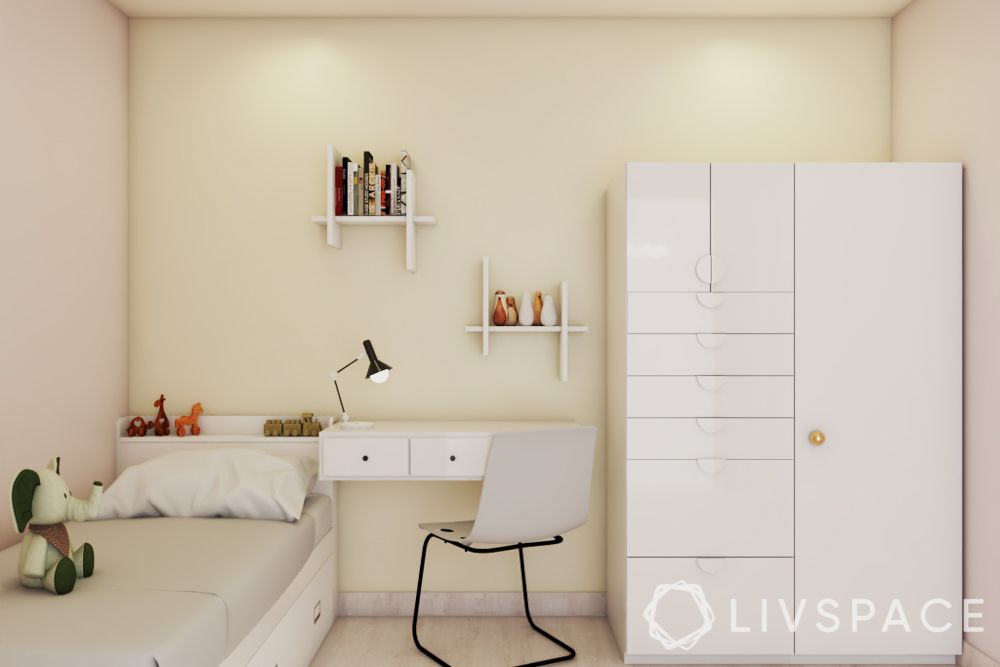 The kids room can be the messiest but the most fun to clean. You can organise a kid's room in as little as 15 minutes with the right storage. Pick all their toys, keep them in their designated places and leave only their favourite ones in their reach. Wipe down all the surfaces, make the bed and finish with mopping the floor. Do not forget to add some Hari Raya decor to their room. You can also incentivise the work and ask your kids to do their rooms. This will help them understand organisation.
Organise Your Wardrobe Quickly With These Tips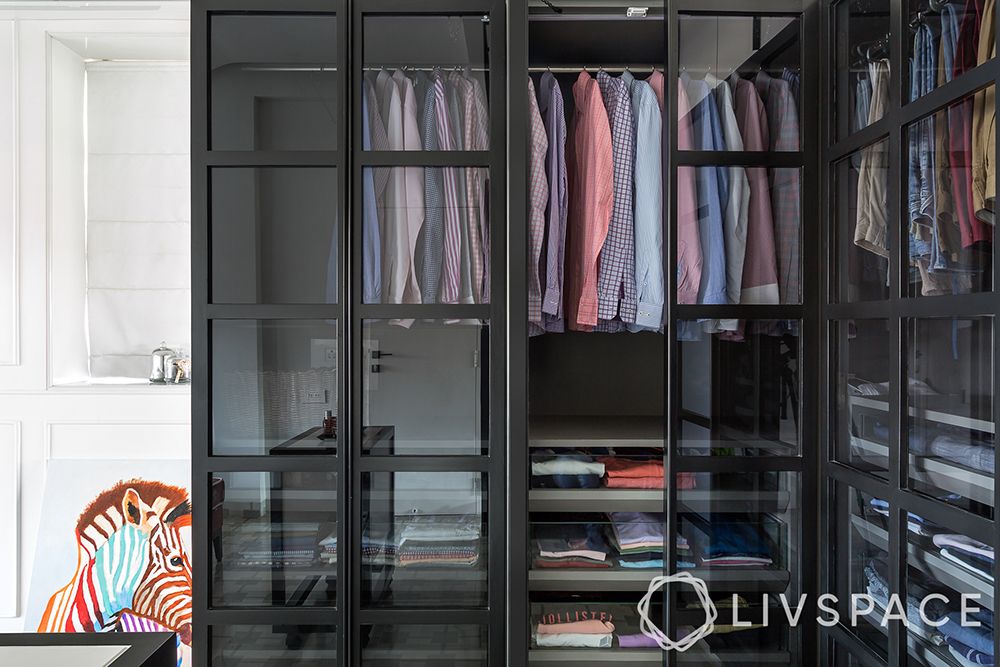 If we are to give our suggestion on prioritising an area to clean in your home, we'd love to pick wardrobe as our first choice. Why? Because organising a wardrobe goes a long way. You can have a personal agenda on how you need to categorise the wardrobe. However, pull out all your clothes and put the dirty ones to the laundry. During that time, we recommend getting a surface cleaner and wiping the wardrobe. Once that is done, you can gather your things and organise the wardrobe according to your decided categories. Make sure to pick out your Ramadan outfits during the process.
Get a New Bathroom Look Following the Below Tricks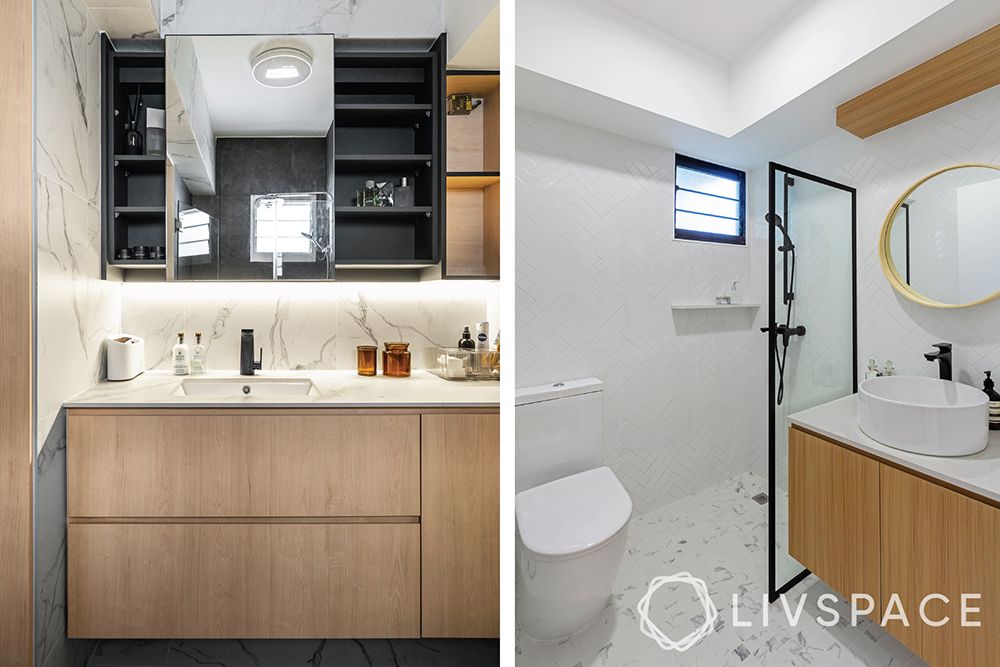 This Hari Raya 2022, clean your bathroom so that it is a relaxing space the whole year round. Make sure to organise the bathroom storage (add some storage if you don't have any, you'd thank us later!). Make sure to clean the toilet and bring in some market-certified cleaning solutions to clear those unwanted spots.
Put a Beautiful Balcony Together with These Cleaning Tips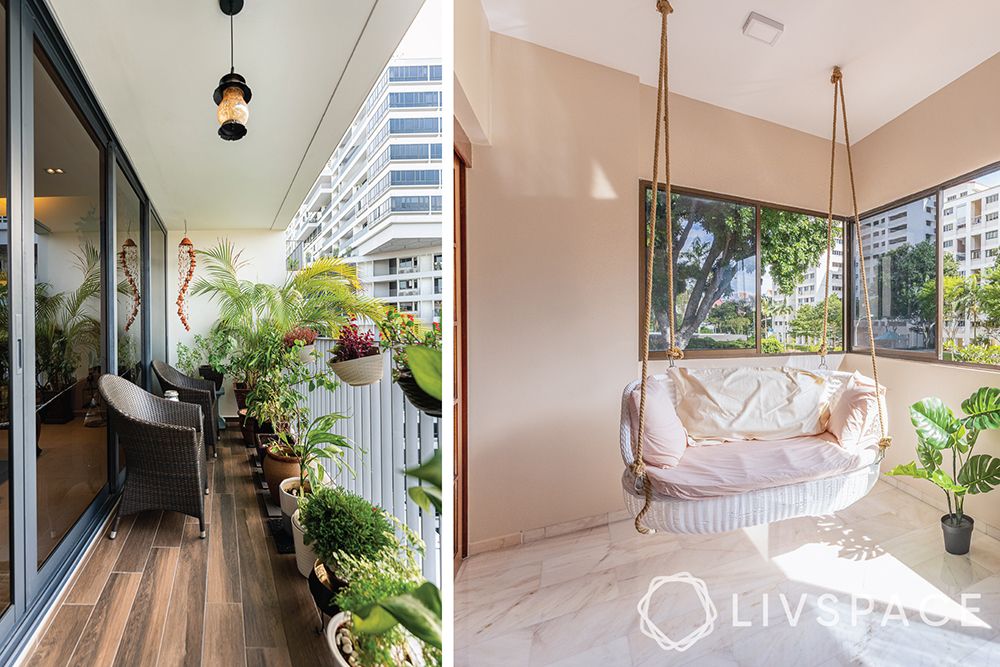 It does not matter if you have a closed or an open balcony, organising one requires the same steps. Check your existing plants and see if they need any maintenance. Now, it is time to organise them and wipe the balcony floor. Make sure to get in some seating if your space allows. You can also opt for a swing or a hanging chair in the limited space.
#4: Dress Up Your Interiors for Hari Raya 2022
Now that we have cleaned the house, it is time to understand what Hari Raya decor you should put up. Here are some ways you can get that perfect look this Eid.
Paint Your House for Hari Raya Puasa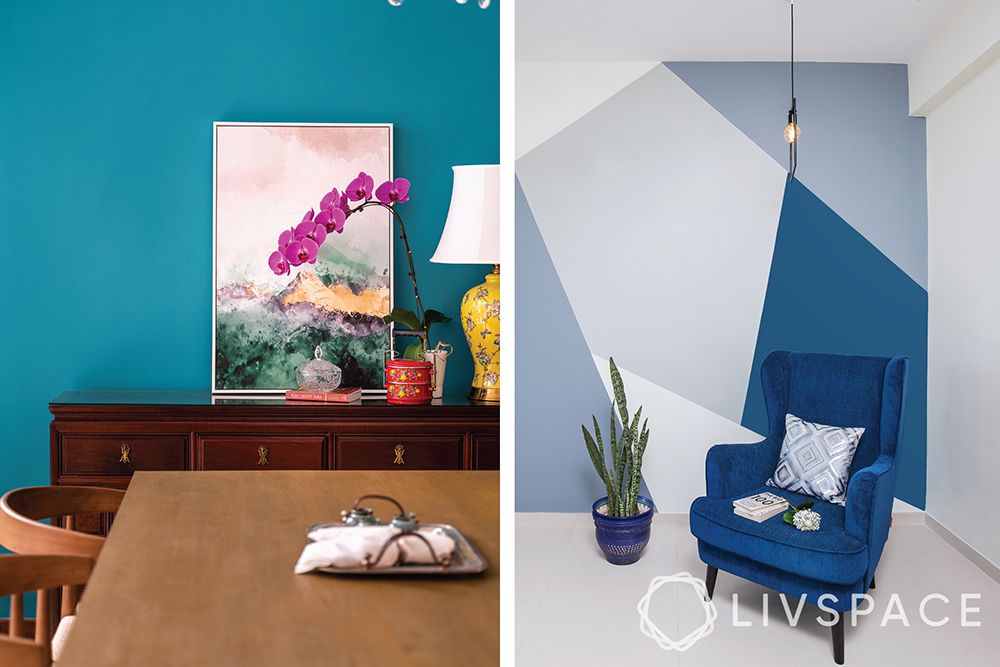 How does painting a house seem like a last minute measure for readying your house for Aidilfitri? Doesn't it take a lot of time? Actually, no. It takes roughly about three to four days to fully paint a two-bedroom house or a flat. If you can't bother with the effort, then just focus on painting an accent wall like the above (right) and give your house a new look within a couple of days. Get Ideas here!
Upgrade Your appliances and Fixtures this Hari Raya 2022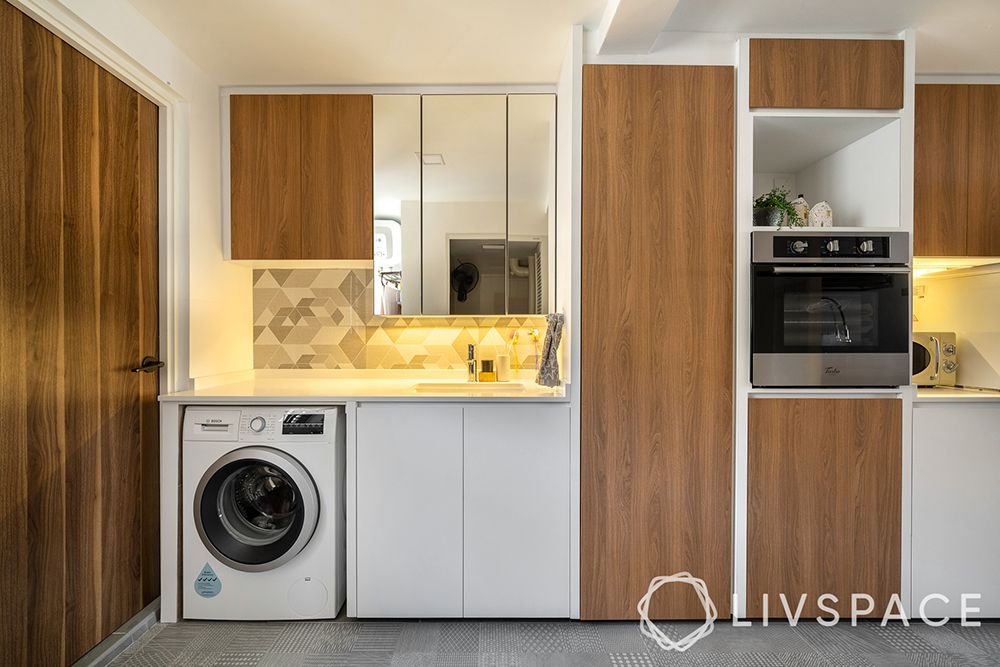 Have you been longing for a new oven? Is your faucet dripping? If your answer is yes to any of these, it is a good time to fix those leaky taps and get your new appliances in place. There are two reasons behind this. First, it will actually be a good time to make use of all those festive offers. And secondly, it will make your work easier between the laughter and chaos of Hari Raya Puasa.
Get the Wiring and Lighting in Place for Ramadan
Make sure to hide all those annoying wires craftily. You can tape them, hide them behind appliances or furniture, or call in experts such as Livspace to take care of the problem. Basic civil work will be hidden from the eyes of your guests and you'd be ready to put up your Hari Raya decoration in no time!
For lighting, there are two quick solutions to light up your rooms. While fitting in recessed lights may take time, task lights and accent lights may be the quick solutions that you are looking for.
Get Task Light for Warmth And Accent Lighting for Focus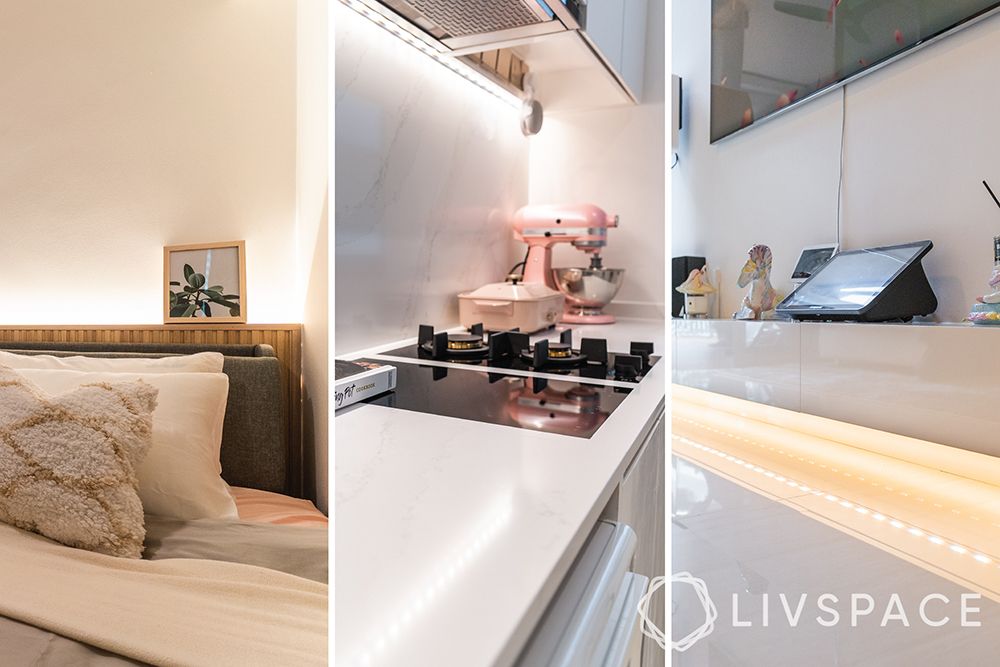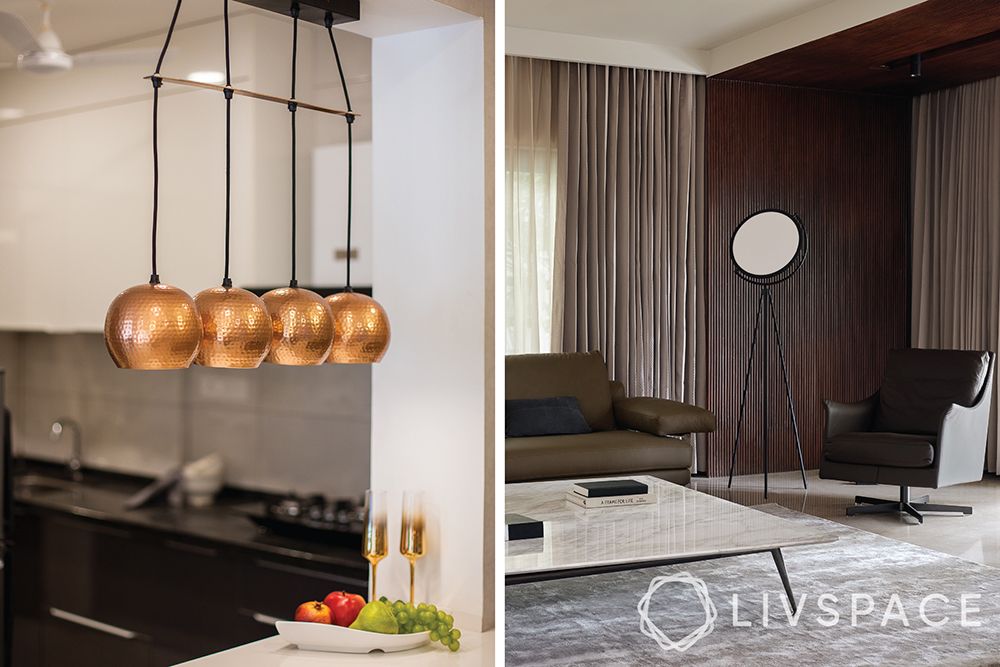 Are you looking to create a more inviting space? Well, then task lights are the way to go! They never fail to create an ambient environment. If you, however, want to light up a corner, accent lights should be your pick. Not only do accent lights add form to any room, but they also serve to light up dark corners. They do not require a lot of effort either, a normal fixture, an expert's hand and beautiful lights are all you need to make this hari raya decor work.
Also Read: 11 Quick Ways to Turn Your Home From Dingy to Bright
Bring in Some Plants for a Breath of Fresh Air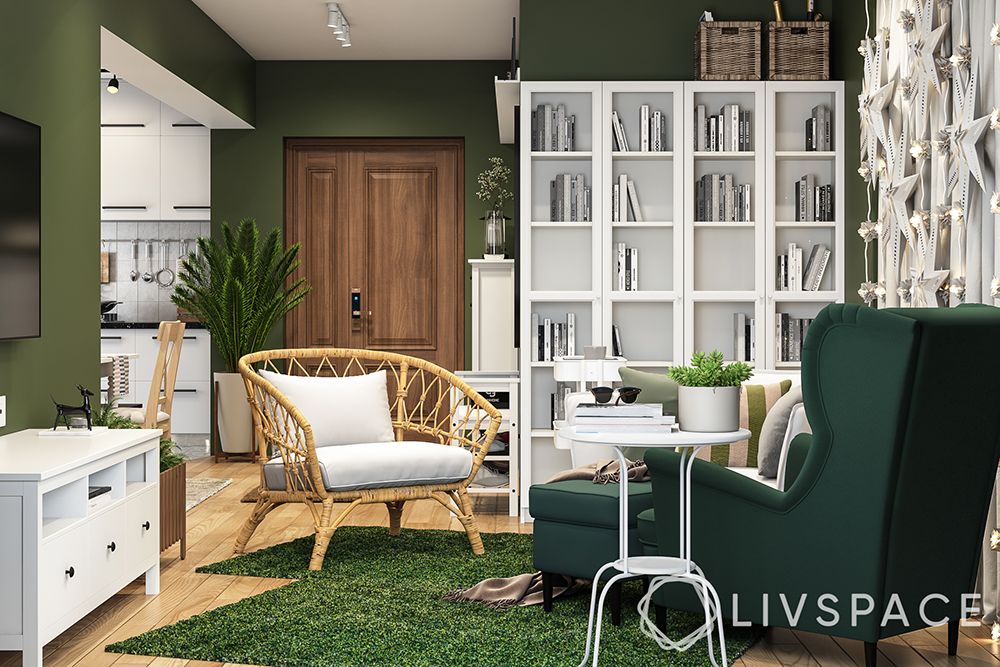 Natural elements boost the house decor like nothing else. When it comes to preparing your house for Hari Raya Pausa, make sure you bring in some plants to work as your Hari Raya decor. It not only adds to the aesthetic value of your home, but also breaks the monotony of colour. You can also check feng shui friendly plants and incorporate them in your house.
Update Your Furniture To Serve Your Needs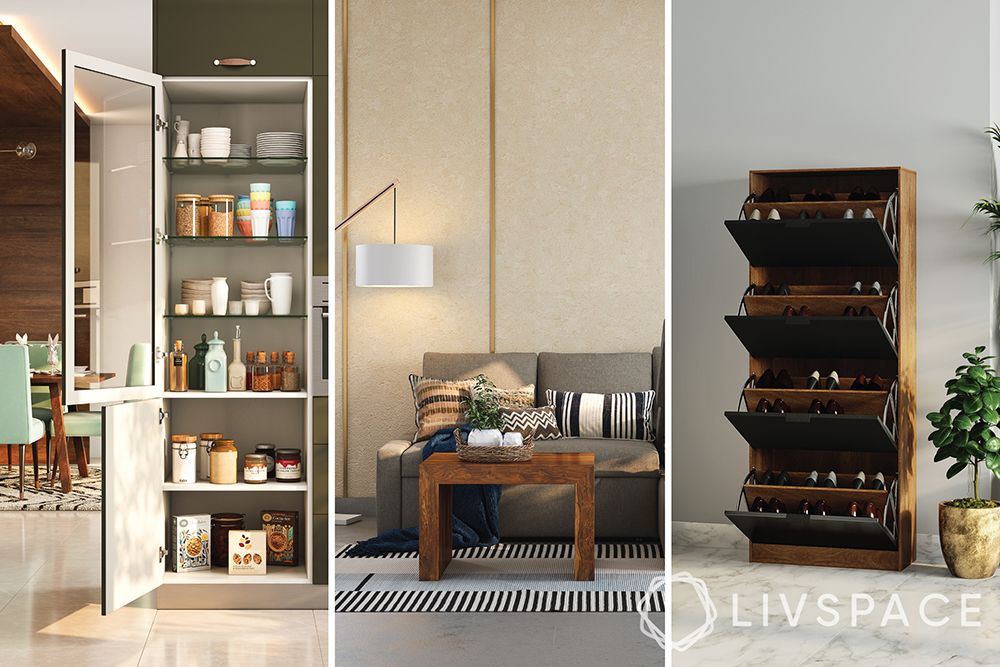 While it may be too late to change that couch, you can always get creative with your next furniture purchase. For example, get a hanging shoe rack so it does not take too much space in your room. Or, install racks in your tall pantry to make more space for the groceries.
Bring Out Your Favourite Decorations for Hari Raya 2022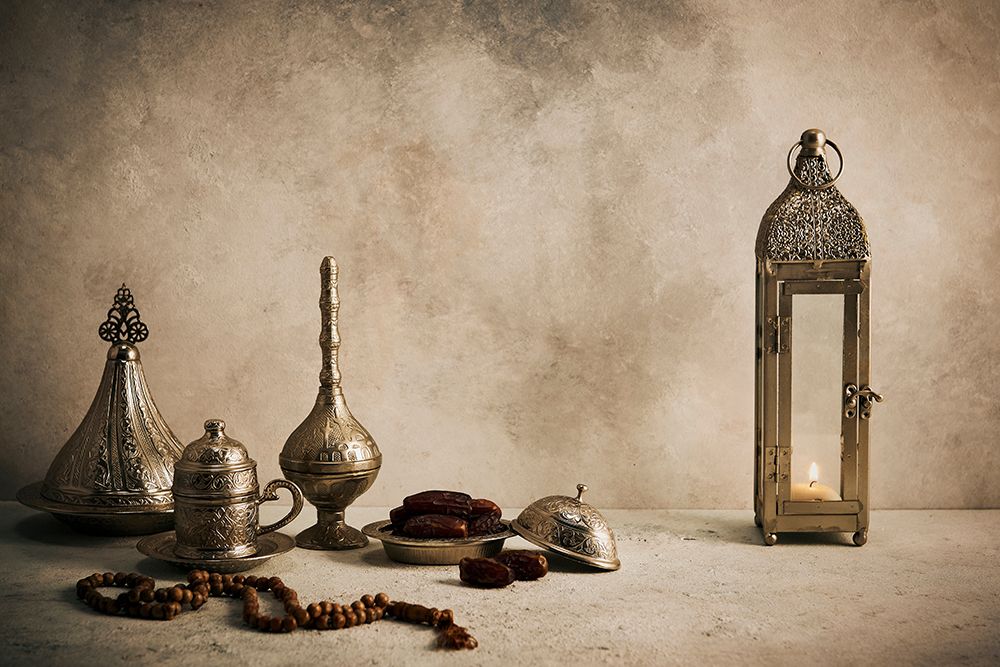 Nothing is complete without your favourite Hari Raya decorations. Get those candles, lanterns and traditional cutlery out so you can add the final touches to your home. Make sure to involve your family in the whole process by asking for their choices and taking their help in doing so.
#5: Some Tips to Make Your Home Child and Elder-Friendly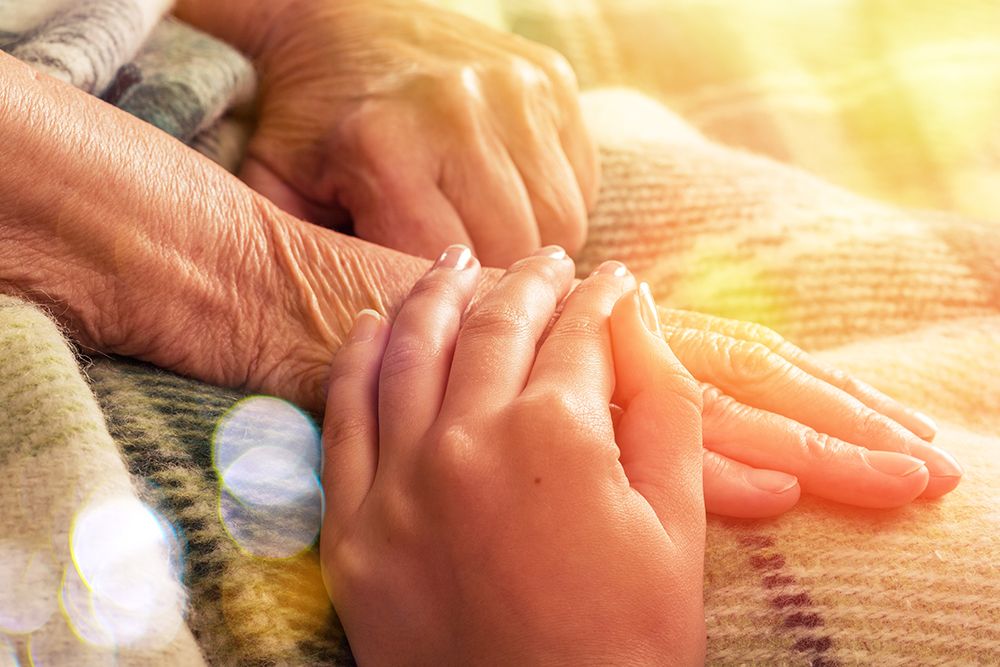 Since you are looking to host people of all ages, it only makes sense to make subtle changes to make the space ready for all. Here are some easy tips you can use to maintain a child and elder-friendly environment.
Baby-proofing the house should be the first step. You do not need to do this to your private space. However, in the dining and drawing, where your guests can bring their kids, it is only better to do so.
Make sure your house is well-lit. For spaces that are dark, you can also consider installing sensory lights so they can light up whenever required.
Try to steer clear of sharp edges. You can also use special proofing systems to prevent these sharp edges from harming anyone
Make sure to keep carpet tiles at all times. Not only will they make cleaning easier, but will also reduce the risks of skids and accidents.
#6: The Last Step- Enjoy!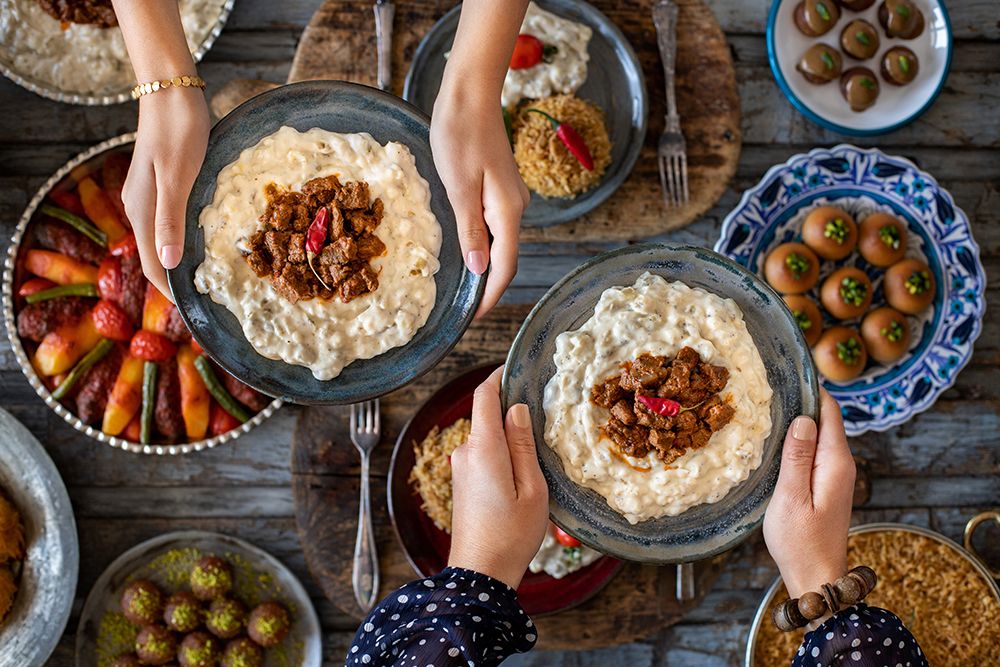 Now that your house is ready, it is time to sit back, relax and enjoy. Share stories over delicious food and reminisce about these memories. Do not forget to share these tips to your frenzied friends and family who are looking for last minute tips to ready their house for Hari Raya 2022. Remember, sharing is caring afterall!
We hope you found this article helpful and happy Eid from our team to you! If you enjoyed reading this article, we suggest you also read 6 Festive and Bright Decor Ideas for Every Room at Home. Do not forget to call in Livspace if you need any help with your interiors.
How Can Livspace Help You?
We hope you found our ideas useful! If you want your home to be just as beautiful, then look no further. Book an online consultation with Livspace today.