If you have booked an HDB BTO and are waiting to start your BTO renovation, then there's surely a lot going on in your mind. How do you kickstart the entire process? What are the things you can't miss?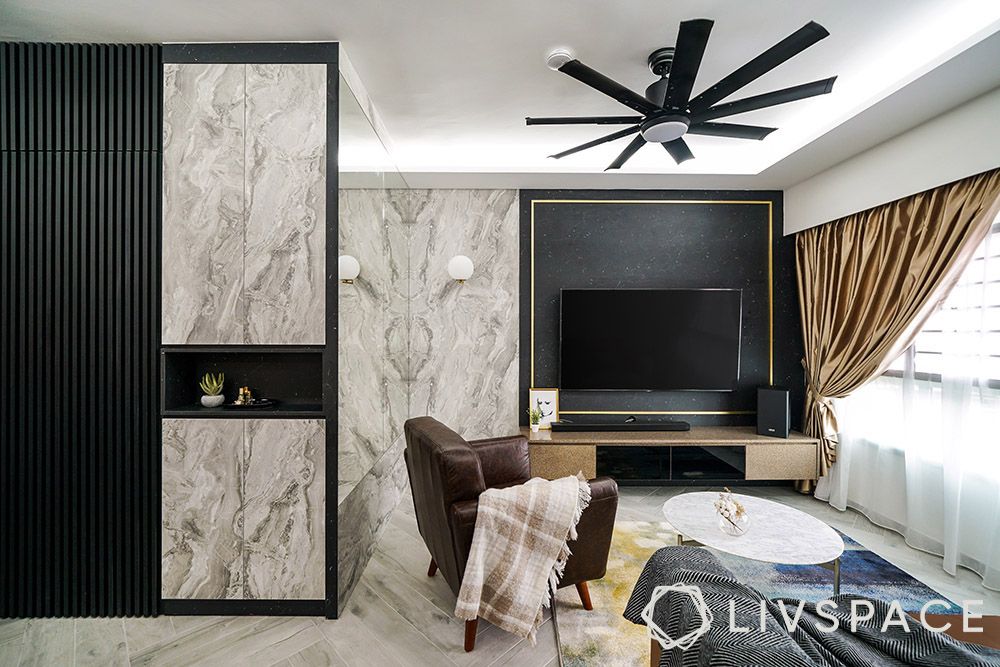 After clearing all the formalities and paperwork to book your first dream BTO unit, it's time to get to the exciting part. Before getting your HDB BTO renovation started, have a look at some of the most common concerns people face, with some expert advice from Livspace to get you through.
Q1. What should I prepare for BTO key collection?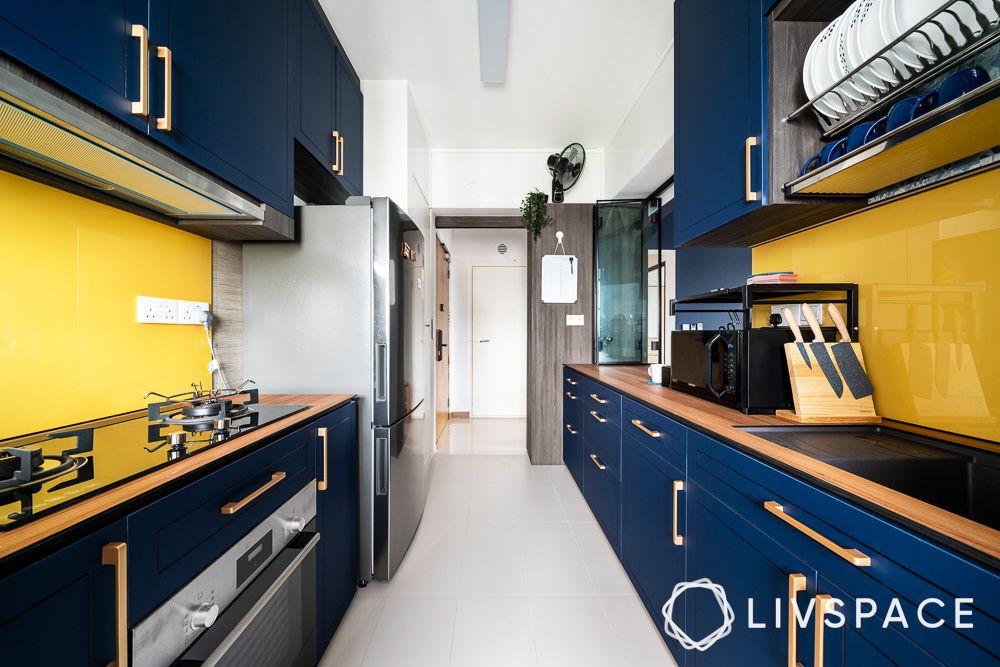 At this point, you are either excitedly shopping around for your flat or waiting eagerly for your HDB BTO queue ticket. Whatever the situation, we are here to help you be better prepared. Follow these simple steps before going to collect your keys:
Check your application status online, and don't forget to take a printout and sign your appointment letter
HDB will want to see your Certificate of HDB Fire Insurance before issuing you the keys. So, make sure you sign up for it and get yourself covered
It's advisable to ensure your SP Services Account is activated 1 day before your HDB key collection date
Plan your finances and decide whether you need an HDB BTO flat loan, and if you need to start looking for easy financing options
Q2. How to pack my things before the BTO renovation begins?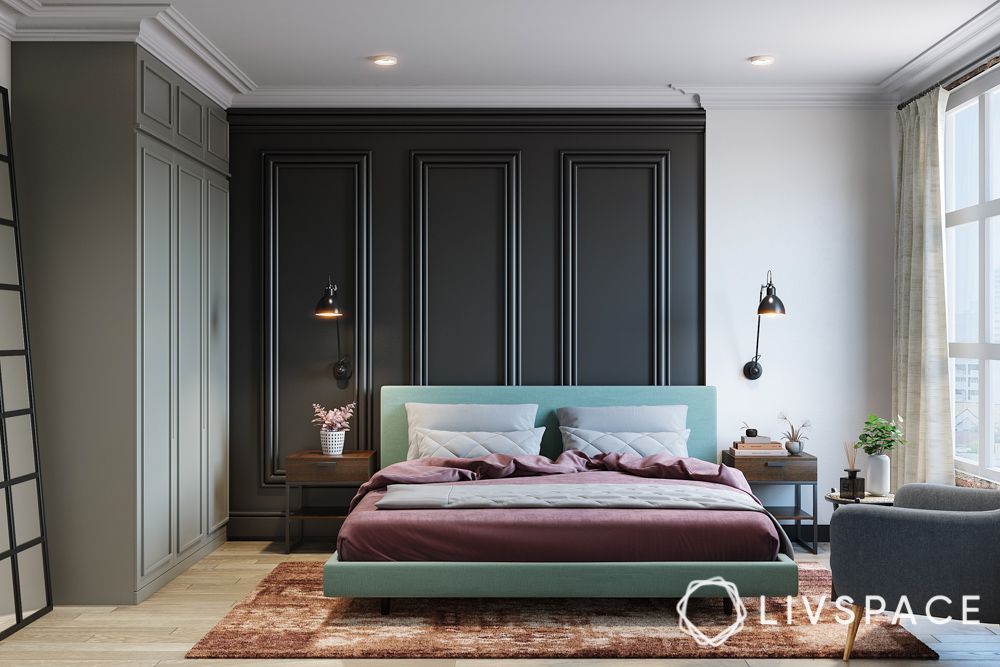 It is important to store away your essentials until the HDB BTO renovation is completed. If your budget allows, you can pack away your things and rent a short-term storage facility.
If not, put all your belongings in boxes and packets and use a spare room (that's not getting renovated) to store them. Whatever method you choose, make sure you keep a ready list of all the things you are packing. This will help make your unpacking journey easier, as you will know where to access what.
Also Read: Delayed TOP Date? Livspace Can Help Plan Your Soon-To-Be Marsiling Grove BTO Interiors
Q3. Where should I stay during my BTO renovation?
No matter how tolerant you are, all the likely noise and chaos of your HDB BTO renovation is going to leave you asking for some peace.
It's best to have secure temporary accommodation at hand while your BTO renovation is on. Either put up at a relative's place, a hotel, or book a rented apartment. Keep a place in mind beforehand, so that you do not stress over it at the last moment.
Q4. How long does an HDB BTO renovation take?
Typically, an HDB BTO renovation should take about 6–8 weeks. However, every HDB BTO renovation is unique, and the timeline will depend on the extent of work you want to get done.
Shortage of materials and unexpected electrical snags are some mishaps that homeowners may face that may sometimes delay a BTO renovation. Hence, we believe it's best to keep a buffer time for your HDB BTO renovation. The starting point will be to check with your interior designer for an estimated timeline.
Q5. How much does BTO renovation cost?
Ideally, an HDB BTO renovation package including kitchen, wardrobes and furniture should cost you anywhere between S$10,000 to S$60,000. HDB BTO designs are already furnished with the basic amenities, and thus don't require extensive renovation.
Know more about the cost of renovations, here.
Also Read: How Much Should an HDB BTO Package Cost for 3, 4 and 5-room BTOs?
Q6. How do I plan my budget for BTO renovation?
You and your partner can pool together to settle the 10% down payment of your flat. For the remaining 90%, you can either take a loan from HDB or from a bank. Use an HDB renovation loan calculator to get a sense of different interest rates to plan better.
Q7. How can I save money on my BTO renovation?
Some great tips to save money on your HDB BTO renovation are:
Get ready-to-install carpentry instead of custom
Refurbish furniture instead of replacing it
Save up on electrical work by considering the sockets around your HDB BTO design carefully
If possible, try to avoid very extensive rework like hacking and civil work as a part of your HDB renovation
Q8. What permissions do I require for my HDB BTO renovation?
Before starting your HDB renovation, you need to get a clear idea of the permits and approvals. Don't begin your BTO renovation work before you have procured the necessary permits and approvals:
HDB recommends engaging a contractor registered with the Directory of Renovation Contractors (DRC) for your HDB BTO renovation
Obtain necessary approvals if your BTO renovation includes removing floor finishes, balcony sliding door, walls, window grilles, and installing a new AC unit
Approval of applications can take up to 3 weeks. Hence, apply well ahead of time so that you are not delayed with your BTO renovation plan
Usually, carpentry, DIY projects and electrical works don't require BTO renovation permits
Once approved, your BTO renovation should ideally be completed within three months
Do not remove the walls or flooring of your bathroom as a part of your BTO renovation. You are restricted from renovating these elements for a minimum period of 3 years
Q9: When should I carry out my HDB BTO renovation?
There are particular timings allotted for BTO renovation work in Singapore. Have a look at what HDB guidelines say:
DIY BTO renovation shouldn't be carried out between 10.30 PM to 7AM
General HDB BTO renovations can be carried out between 8 AM and 6 PM every day
Noisy BTO renovations can be carried out between 9 AM to 5 PM only on weekdays
You shouldn't carry out noisy BTO renovations on weekdays and public holidays
Q10: How to find the right designer for my BTO renovation?
Once your BTO has been booked, you need to think about your BTO interior design. Start by setting a budget and then look for the best interior designers who can help you with your BTO interior design.
Look out for design capabilities, responsiveness, reputation, workmanship and experience. Some things that you need to keep in mind are their communication skills, reliability, honesty and rapport.
How Can Livspace Help You?
We hope you found our ideas useful! If you want beautiful interiors for your HDB BTO, look no further. Book an online consultation with Livspace today. Have some comments or suggestions you would like to share with us? We are all ears! Feel free to write to us at editor.sg@livspace.com.