Starting on your own home renovation journey? We bet you have lots of home decor questions to ask.
We spoke to some Livspace design experts to get some invaluable advice on some of the most burning home renovation questions.
1. How do I Set the Entry Scene in my New House Design?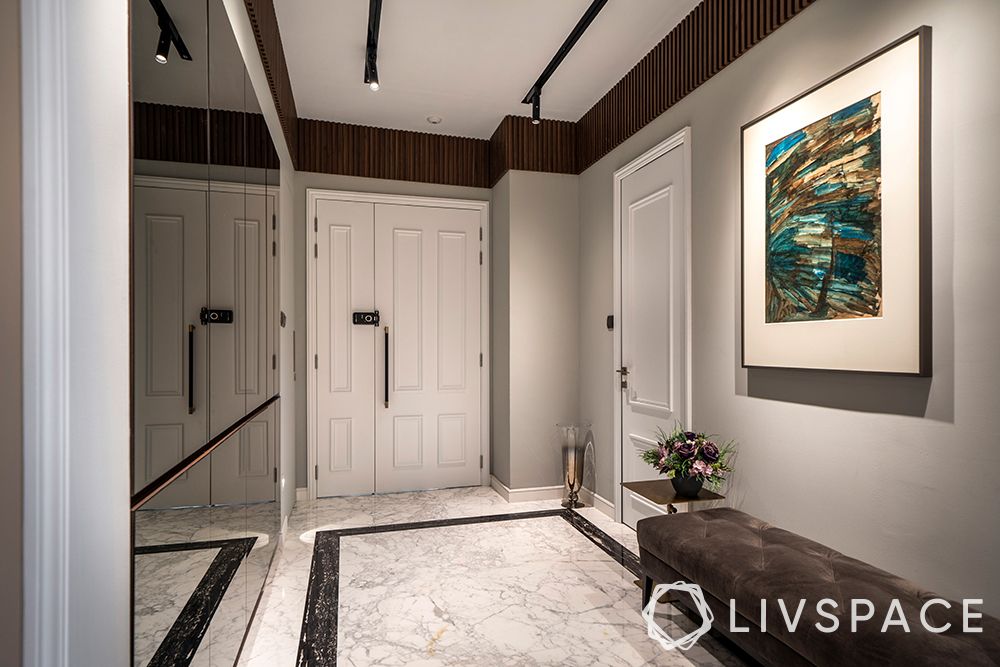 Home Decor Question: Our home's foyer is bare and in severe need of decoration, but I'm stumped. Also, should I keep my hallway in the same colour scheme as the rest of the house?
Our Designer Says: While sticking to a theme isn't required, it's always preferable for an entry to flow smoothly into the space it enters. To tie the entry space together, add little finishing touches like wall hooks, floor baskets, flower vases, slim benches, or rug runners. To help create a welcome entrance area, pair it with larger pieces like mirrors or artwork. Choose art that makes a strong first impression.
2. Can Old Furniture Work in a New Home?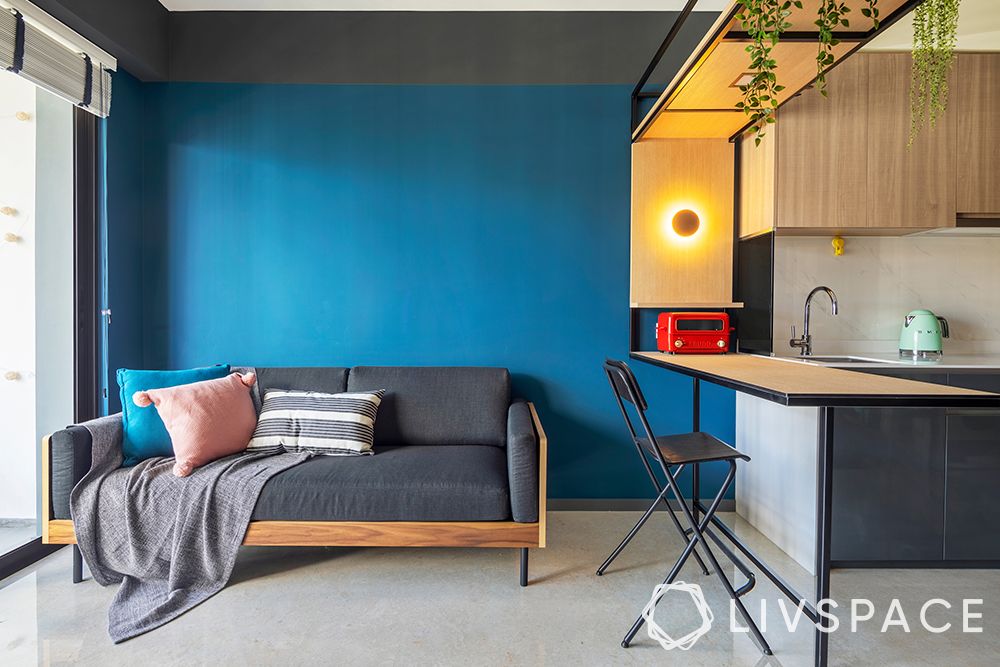 Home Decor Question: I recently moved into a newly refurbished flat, and my mid-century furniture now appears fragmented. Can you suggest some ways to make it work better in space?
Our Designer Says: The best method to achieve a pleasing blend of old and contemporary interiors is to maintain a balance in heights, textures, and finishes throughout. Begin by hanging artwork in frames that match the furniture, then add softer, neutral furnishings like drapes and tactile rugs to bring the space together. Read here to get more tips on room layout and furniture selection.
3. How Do I Make My Kitchen Look Better?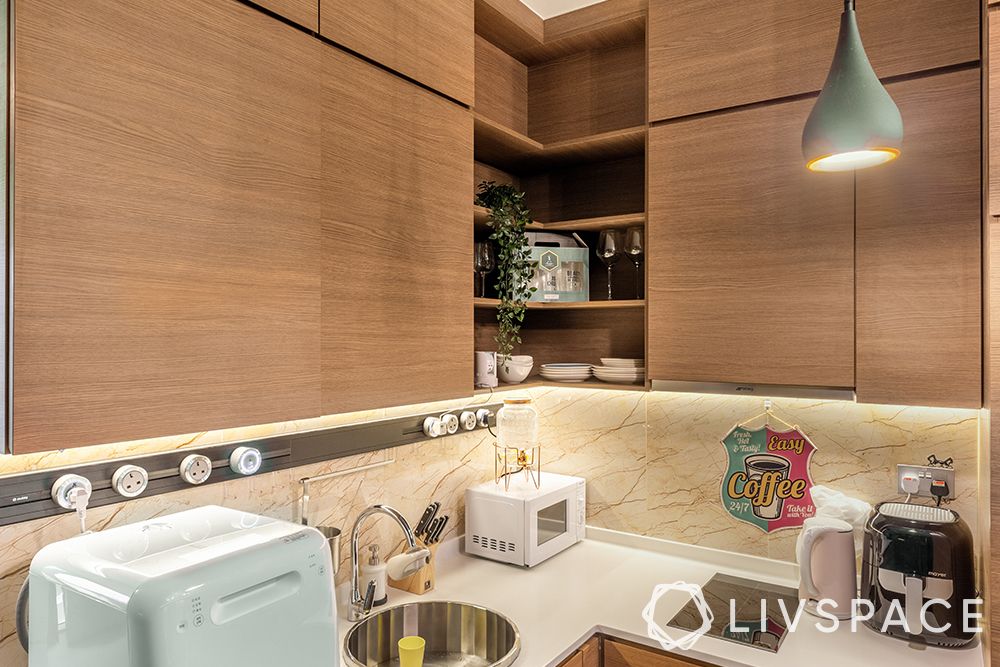 Home Decor Question: I'm trying to avoid being too safe when choosing finishes for my kitchen makeover, but I'm scared that if I go with something distinctive like a backsplash, it would go out of trend too quickly. I'd appreciate some guidance on this!
Our Designer Says: Opt for neutral or earthy tones that are compatible with various themes, and be more unique with the tile lay or grout colour when using tiles to give a little bit of interesting colour twist to a kitchen. Choosing unusual taps and fixtures can also improve a kitchen without requiring a striking backsplash.
Also Read: Which is the Right Kitchen Backsplash in Singapore for Your Cooking Needs?
4. How Can I Brighten my Home with Natural Light?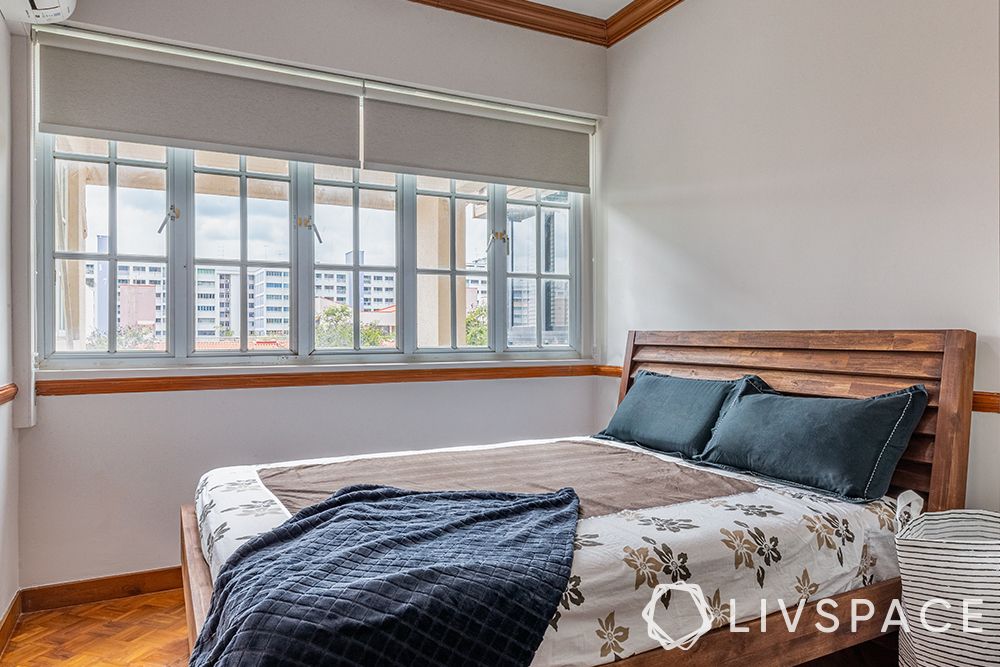 Home Decor Question: Is there a way to make a space with only one window more attractive by mimicking the beauty of natural light?
Our Designer Says: Of course! You may help reflect more light into your room by hanging or tilting a mirror near to a natural light source. White walls and light furnishings, as well as translucent curtains or roller blinds, can all aid to increase natural light levels.
5. What type of indoor plants should I get?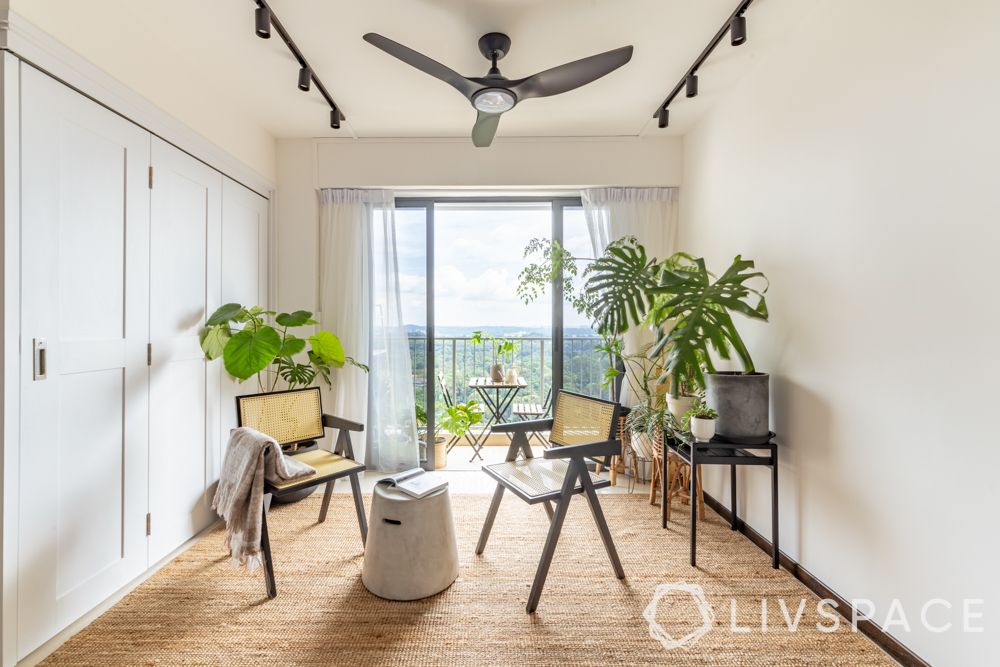 Home Decor Question: What are the greatest indoor plants for creating a peaceful, calm environment? Also, do you have any suggestions for the best plants to utilise in a bedroom, bathroom, or study?
Our Designer Says: Look for species with thick sweeping leaves or a gentle appearance to create a serene and restful atmosphere. Avoid plants with sharp edges, such as cacti. Small succulents displayed on your study desk are a great way to introduce greenery into your workspace – and they're low-maintenance, too. Ficus plants are great for bedrooms, potted vines are great for bathrooms, and small succulents are good to display on your study desk.
How Can Livspace Help You?
We hope you found the answers to those home decor questions useful! If you'd like more information on a budget house renovation check out 8 Ways to Save At Least $20,000 on Your Home Renovation.

If you're planning a house renovation and need professional support with it, or have any other home decor questions, look no further. Book an online consultation with Livspace today. Delivering safe home interiors has been our No. 1 priority. Click here to find out how interiors are being delivered following all safety protocols.