It's not everyday that you get to design your dream home. And when you're young, sociable parents, then the requirements are definitely different from others. You need a lot of storage space, "chill" zones and more, everything keeping your budget in mind. Singapore homes are popular for their practicality and style. Therefore, this 5 room BTO set in Tampines Greenweave looks like the perfect example of how to get everything right while designing the first home.
(Pssst.. If you're style-conscious as well, then this is going to be a treat for your eyes!)
#1: Open Layout for Social Gatherings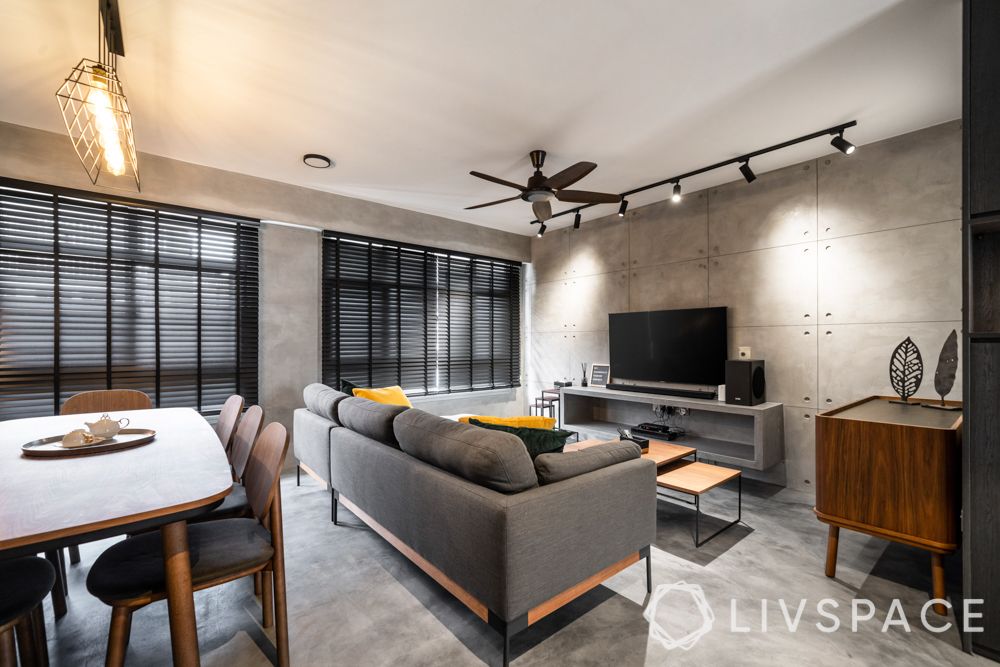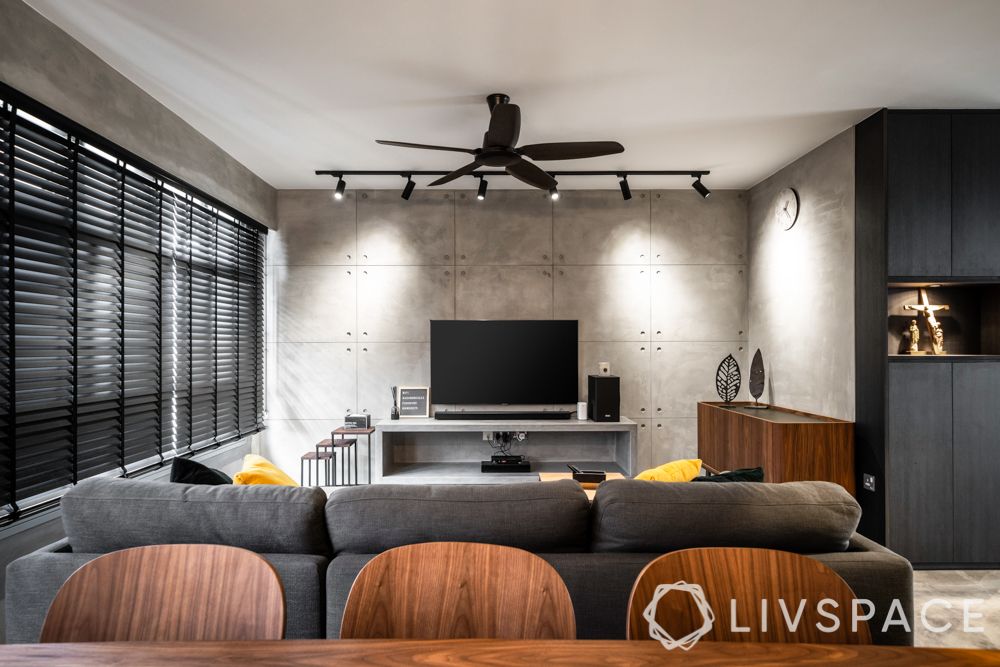 Ask anyone with an active social life and they will endorse open layouts like a boss! Nigel and Madaline, the young couple residing at this 5 room BTO, were very particular about maintaining an open floor plan in their new home. Partitions and walls dividing spaces was a complete no-no. Nigel is a hospitable person and loves hosting friends and family over to their new flat, therefore mingling with guests becomes a lot easier this way.
Our advice:
#2: Lifestyle-oriented, Aesthetic Design Solutions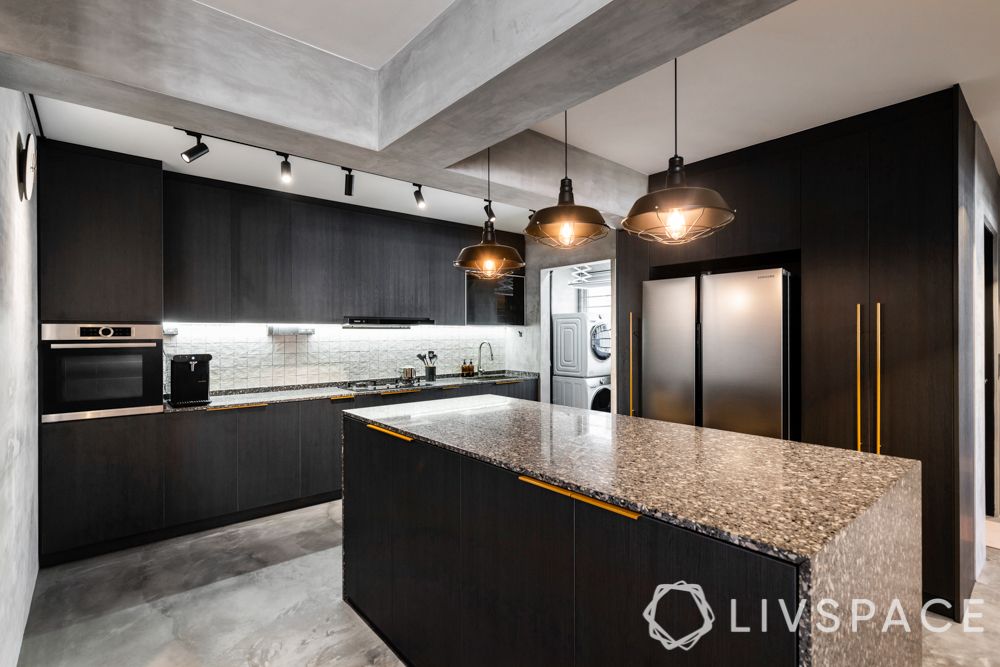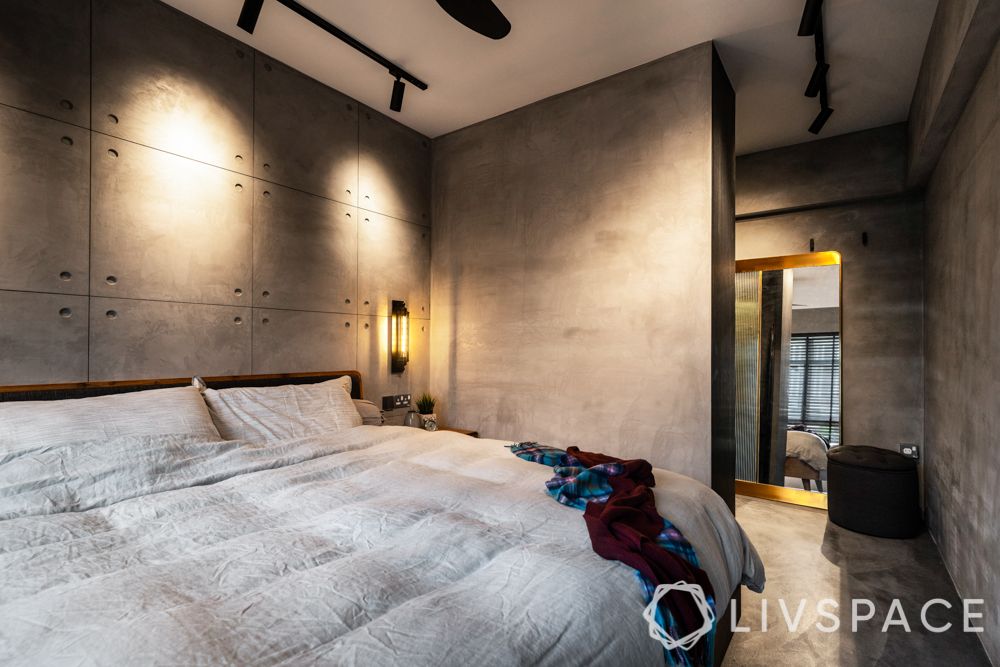 This 5 room BTO design definitely teaches us how to stay true to one design style and own it in every sense of the world. Having industrial tones was what the couple had imagined for their home and taking inspiration from Tadao Ando's work, Jake Tong, their designer gave it a twist by sticking to the vein of industrial decor in this without opting for its more cliqued elements. You will not find any exposed pipes, unfinished brick walls, distressed furniture or rustic surfaces in this home. Instead, greys, dark wood shades and accents of black dominate the design plan, giving this 5 room BTO its unmistakably industrial interiors.
Our advice:
#3: Best Value for the Money Spent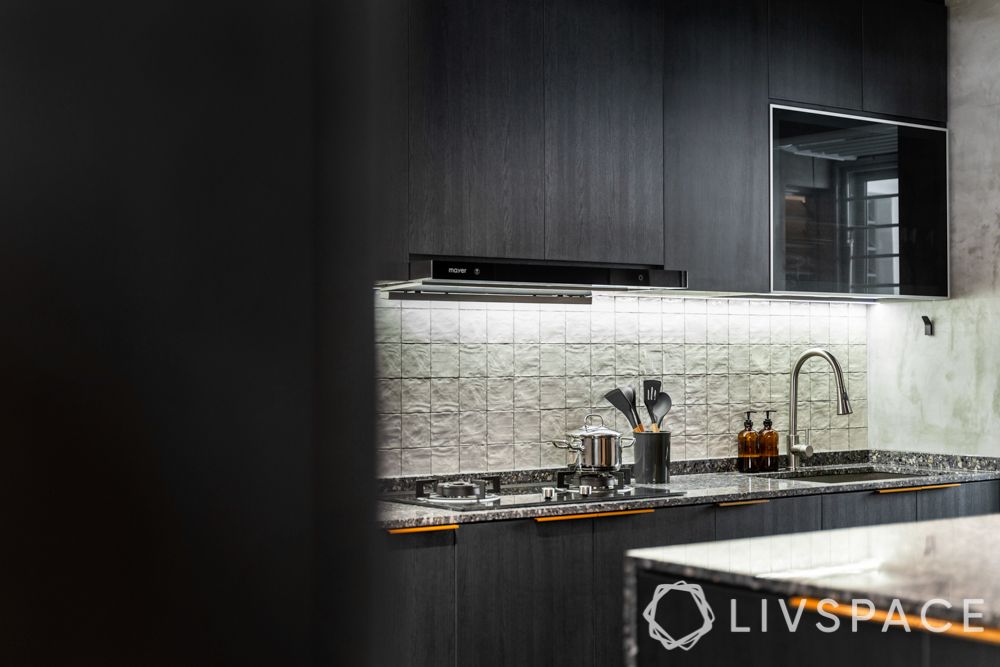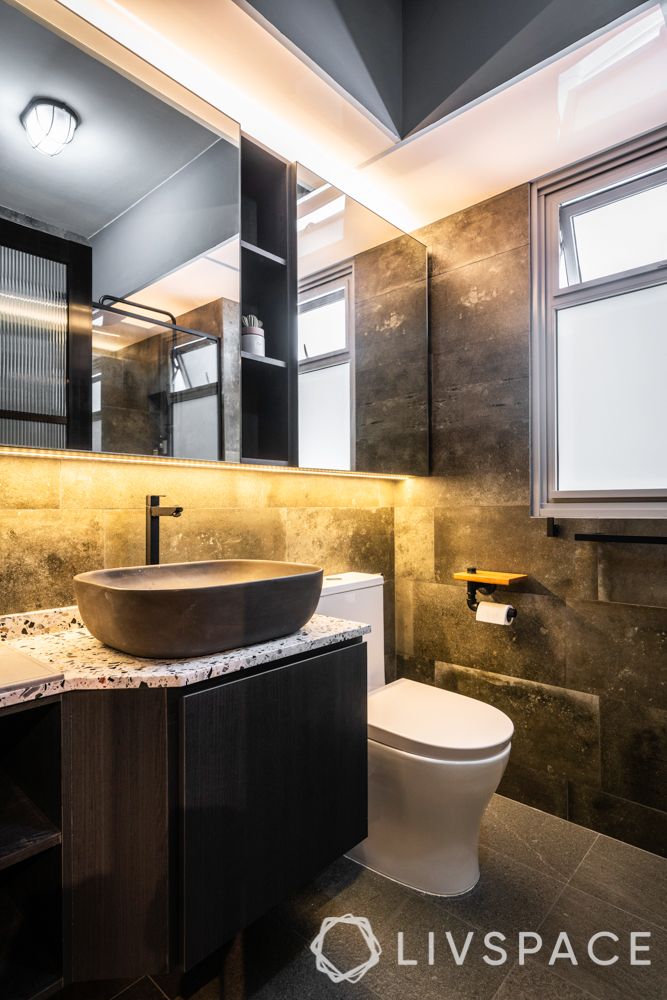 Everyone wants to get the best in the amount of money they are investing. And if it's a new home then you will be spending on a lot of other things as well. To work with the budget allotted, we ensured that the materials used in this 5 room BTO renovation are basic as far as possible. You will see a lot of laminate finishes and homogeneous tiles. For instance, homogeneous tiles in the bathroom wall and floor were done to cut down on the cost. Niche for holding toiletries was also created for a streamlined look that also helped save costs on sanitary ware.
Our advice:
#4: Ample Storage Space Because you Will Need it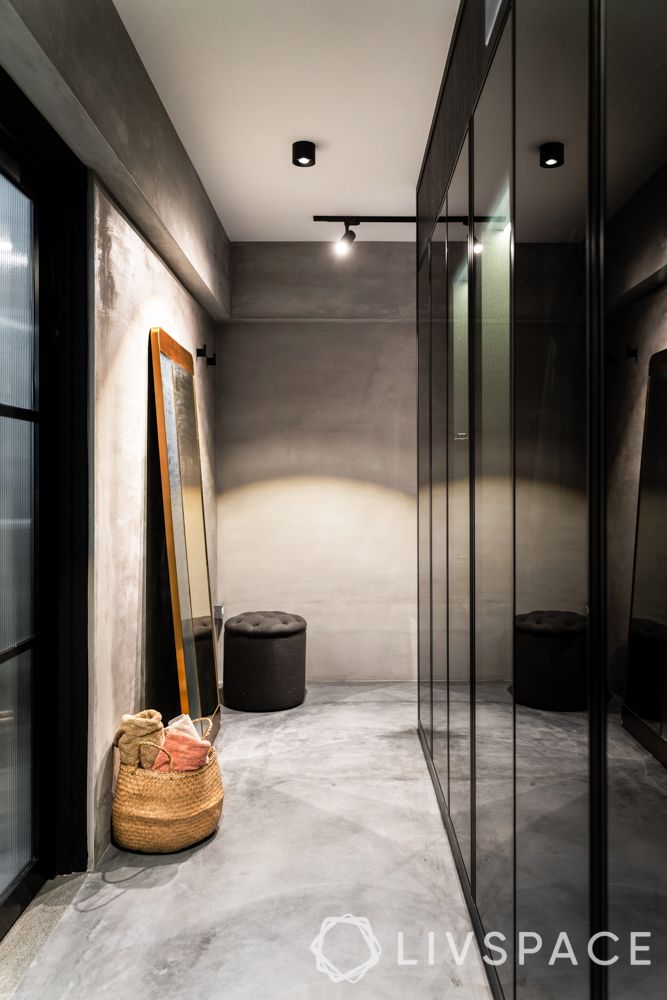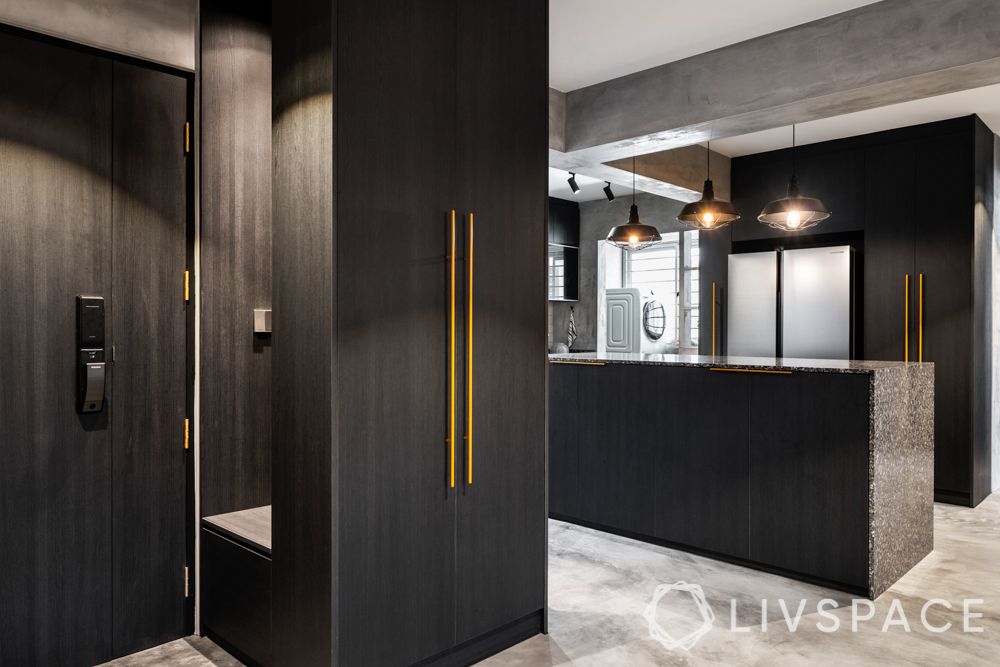 Storage requirements of a family are a dynamic property; it changes depending on your plan for the future. But you cannot keep renovating a 5 room BTO, can you? Therefore, we decided to make the storage in this flat as scalable as possible. For instance, the storage unit in the entryway that also serves as a divider between the foyer and kitchen, is an example of how storage can be added smartly. The couple also has a long black wardrobe in their bedroom that can comfortably hold all of their belongings along with the toddler's and acts as a room divider too.
Our advice:
How Can Livspace Help you?
We bet you like this gorgeous 5 room BTO. If you want such beautiful interiors for your home too, Livspace is at your expertise. Book a consultation with Livspace and spruce up your home. Our expert designers will deliver quality and safe interiors. Learn more about our COVID-19 safety standards here.
If you own a 5 room HDB or BTO, and looking for more ideas, check this out: 5 Room HDB Renovation Ideas That will Inspire You.
Send in your thoughts and suggestions to editor.sg@livspace.com.