Inspired by Minimalism and Scandinavian schools of design, this house interior design is inspirational!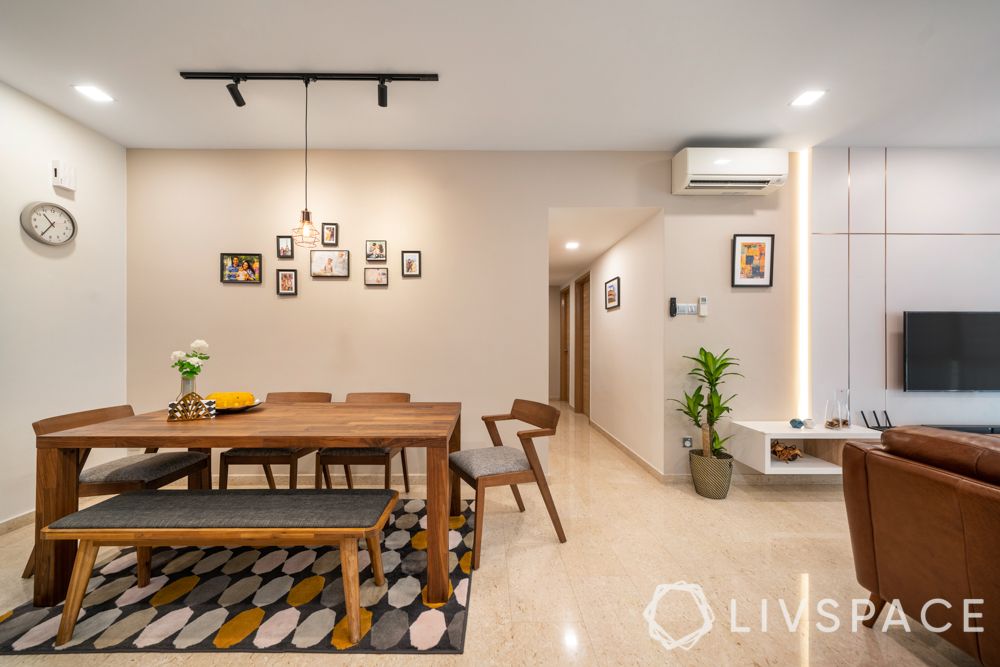 ---
Who livs here: Ankur with his wife Shipra and their kid
Location: Block 2K, Carissa Park
Type of home: 4-room condo
Livspace team: Interior Designer Sheik Kader with Project Manager Jared Tng
Livspace service: Design, masonry, carpentry, electrical, painting
Budget: $$$$$
---
Nestled in a quaint neighbourhood, the Carissa Park property has meticulously designed resort-style condominiums with lush foliage and landscaping. And when you happen to own a home like that, it is natural to want to make it look good and feel comfortable. This is exactly what Ankur and Shipra had in mind when they wanted to renovate their resale condominium.
While Ankur loves the living room and in his words, "It gives out a positive energy", Shipra, on the other hand, adores the master bedroom, for it allows her to tuck into a corner and read to her heart's content. Eager for more details on how our designer Sheik Kader helped them bring their ideas to life? Read on.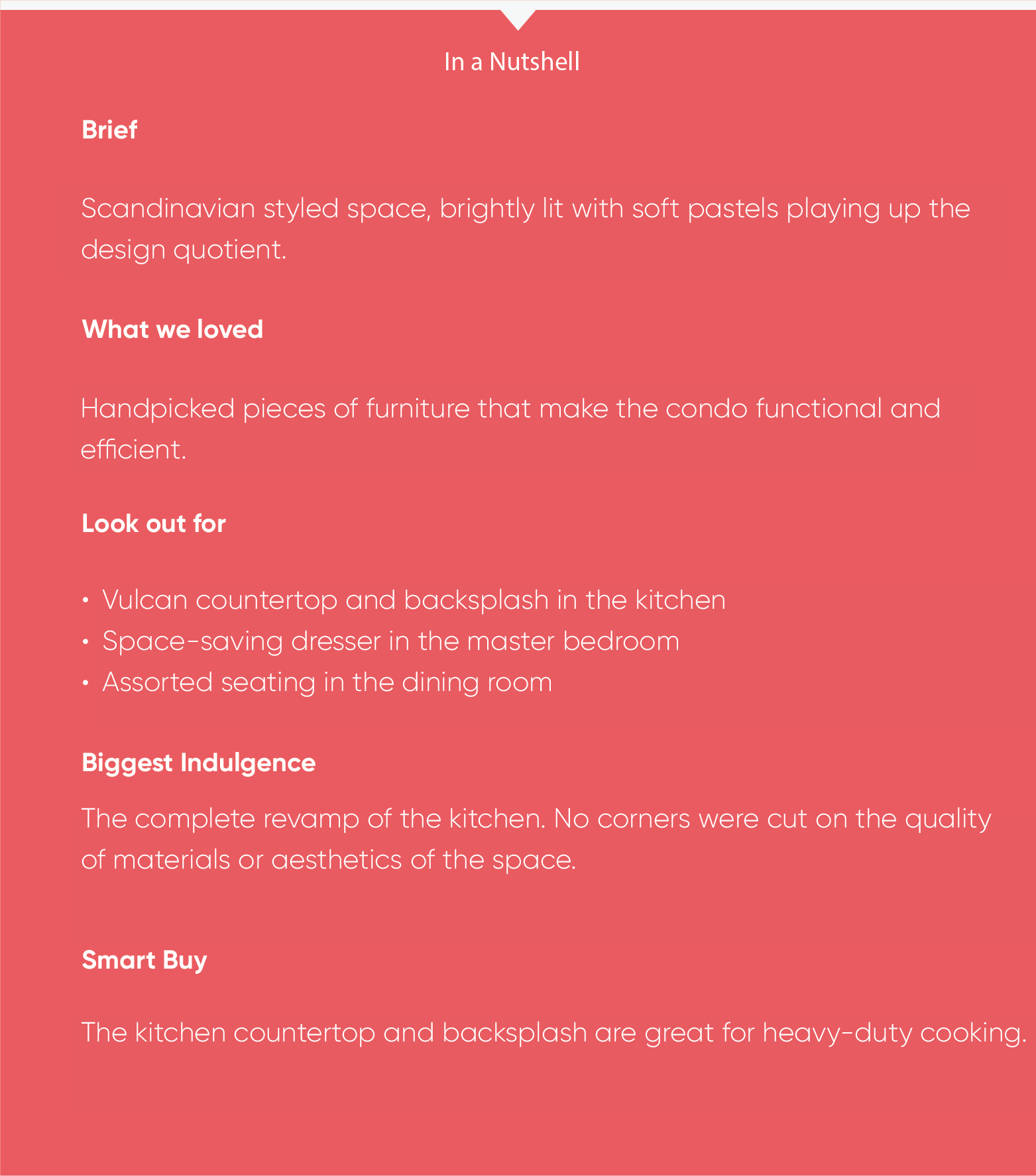 Making full use of the foyer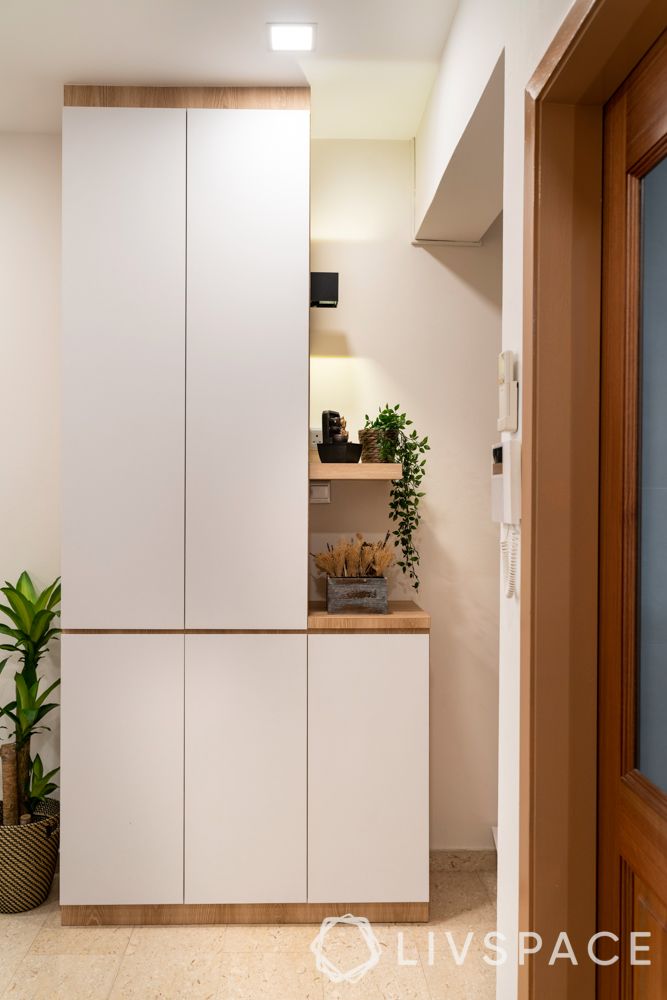 Did you know that the foyer is the most under-utilised space at home? Often we just place a shoe rack here or a seat and we think we're good to go. But Sheik went the extra mile and added a full-fledged cabinet here that utilises this space efficiently. Here, they can store their shoes, extra linen and it also features shelves for display.
A living room with a contemporary touch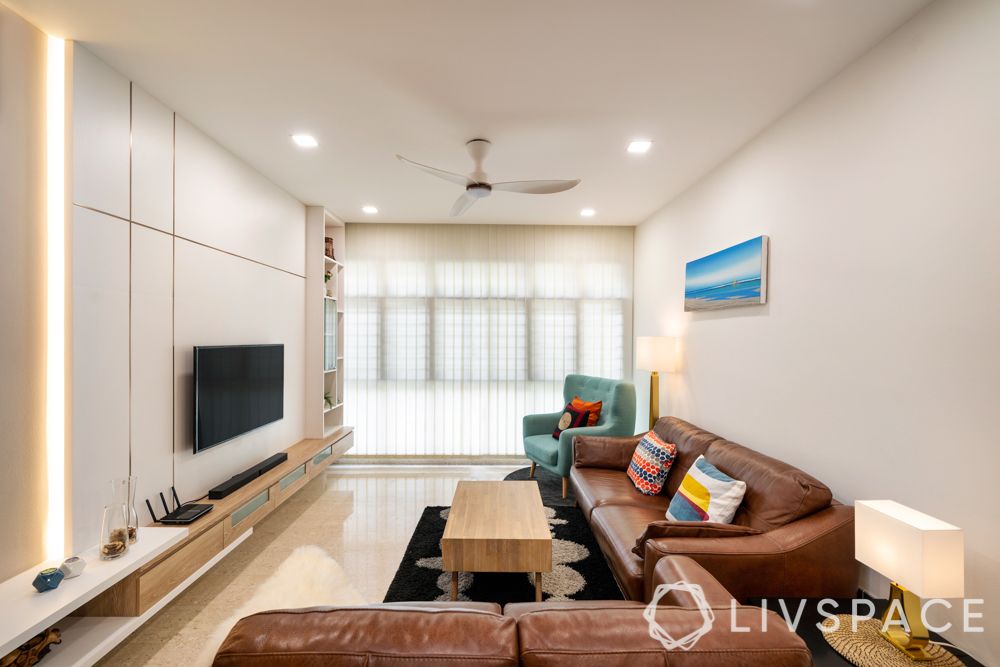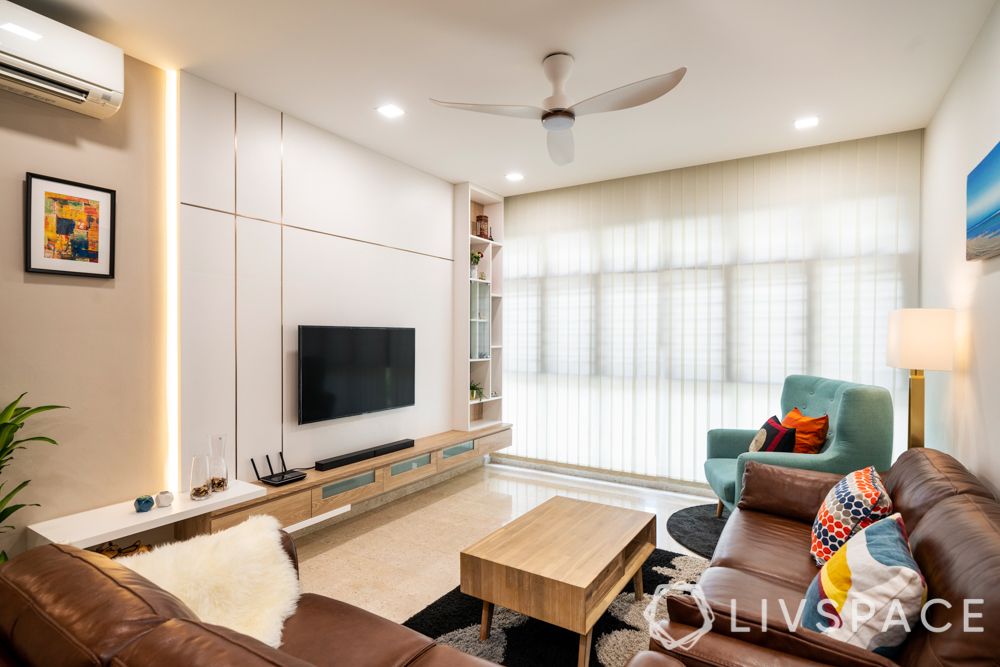 This living room is a masterpiece since it has ample seating and storage space for the family to lounge around together. Sheik has added chocolate leather sofas and a blue accent chair to throw in some colour. The TV unit is the hero in this space, with a sleek design and display shelf attached to it.
Moving on to the warm and cosy dining room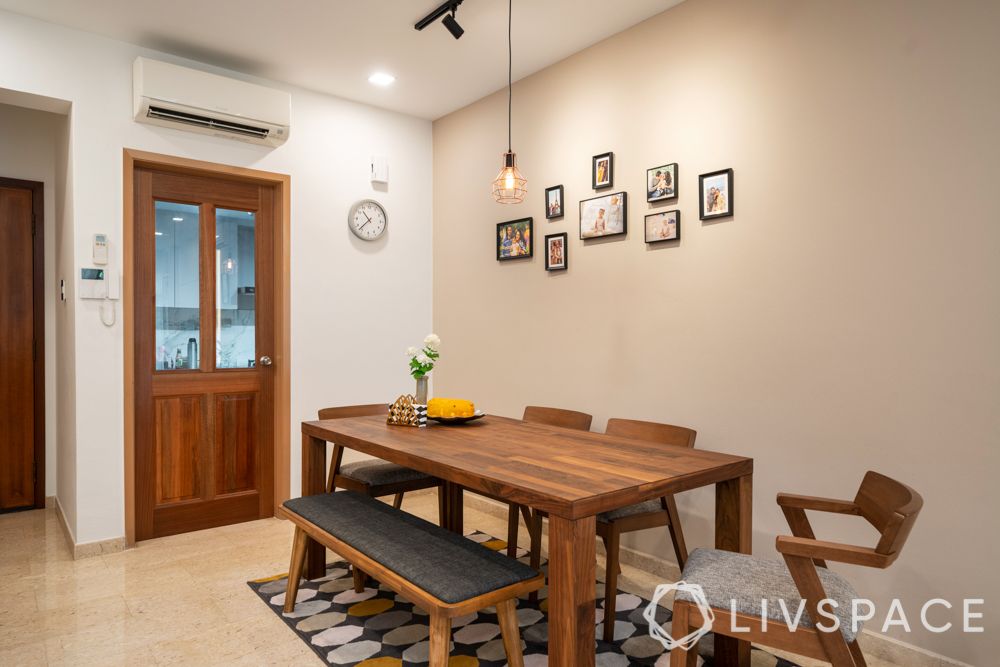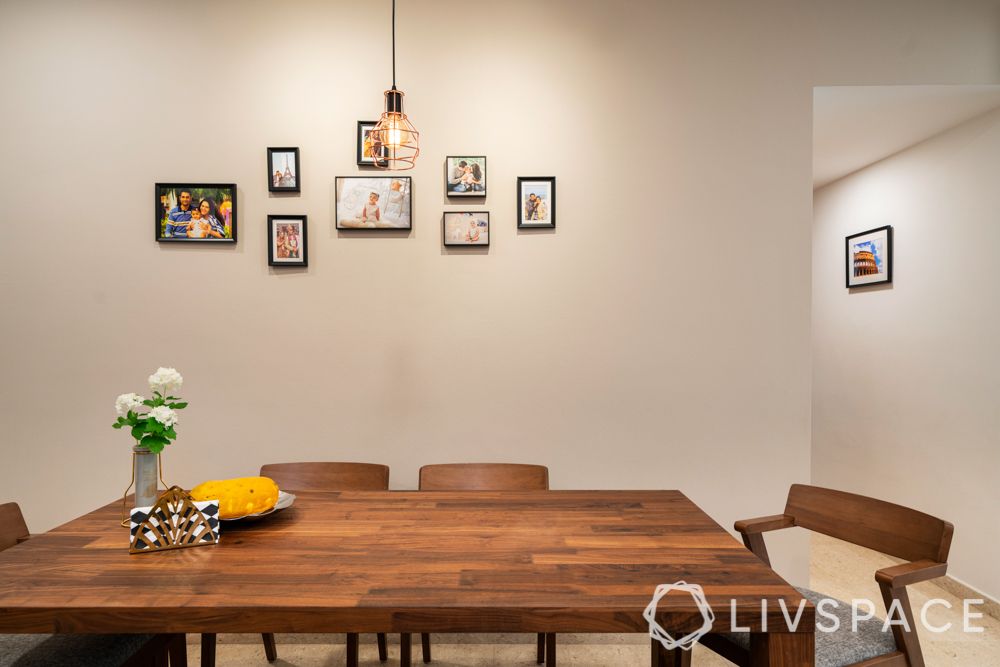 This dining room is specially customised for this young family that loves having conversations over meals. We have chosen this warm wooden dining table set and paired it up with a bench that provides extra seating. Not only that, this bench also adds some versatility to the look. This corner also happens to have a photo wall with family photos and their favourite memories!
A word from our homeowners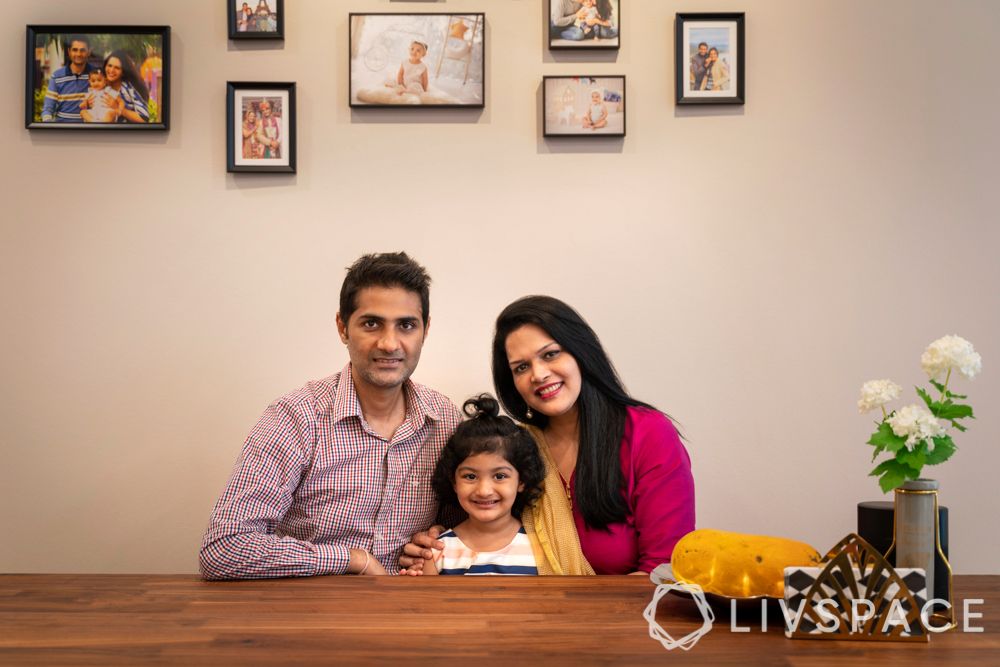 "I would really recommend it to all my friends. Jared (Project Manager), Sheik (Interior Designer) and Shivani (Business Manager) were all very responsive to our request. We must commend Livspace customer engagement. Most interior design firms focus on delivering good customer services to customers till the handover is done. But with Livspace, both pre-sales and post-sales experience have been excellent. The service quality provided by Livspace has been really good which is rare to find in this industry."

Ankur & Shipra

Livspace Homeowners
A brighter and more functional kitchen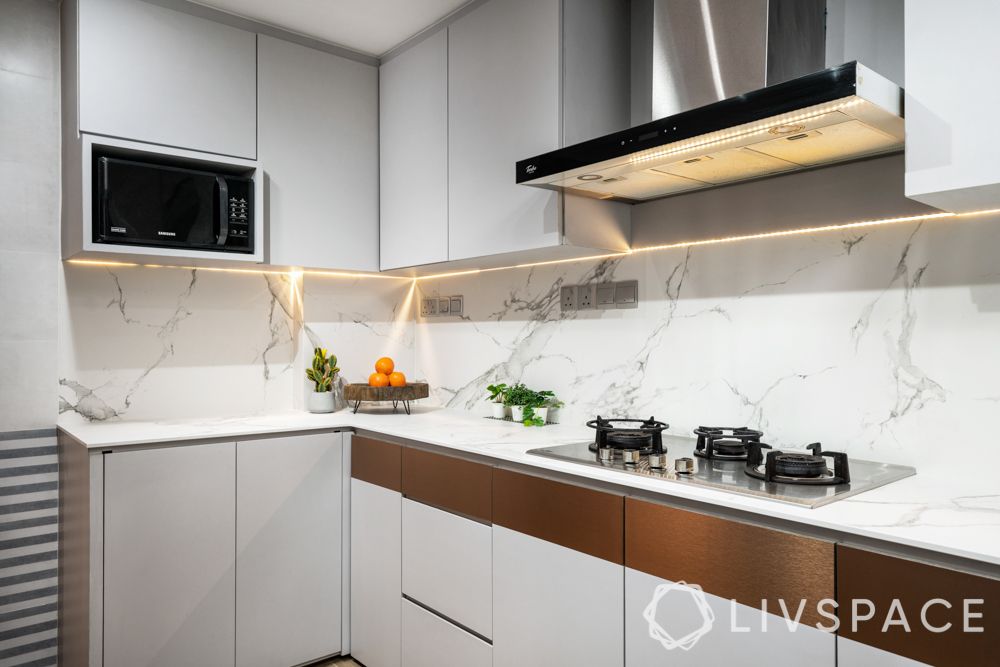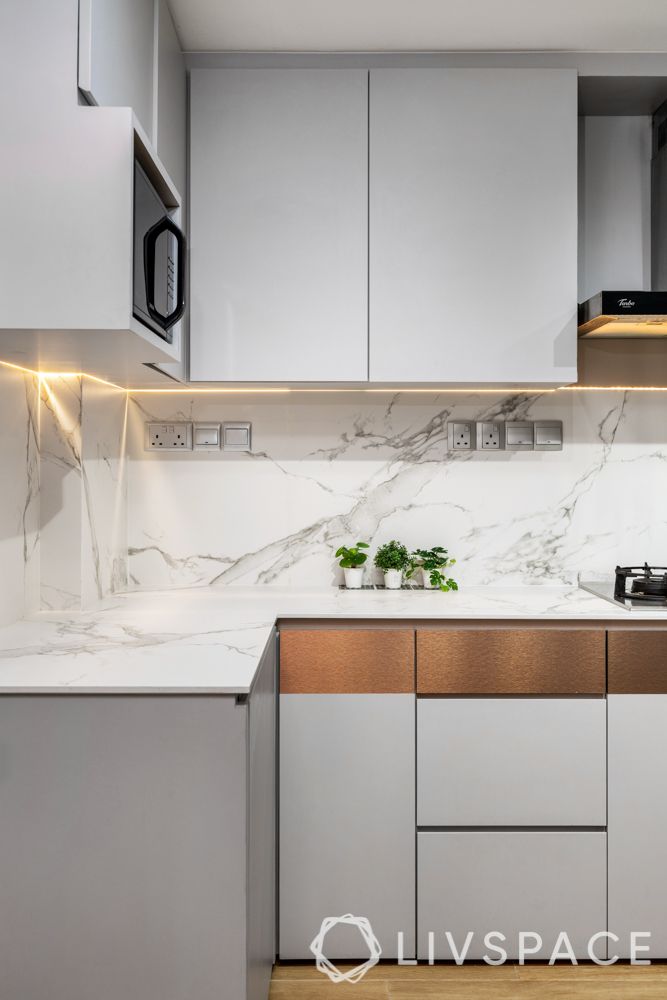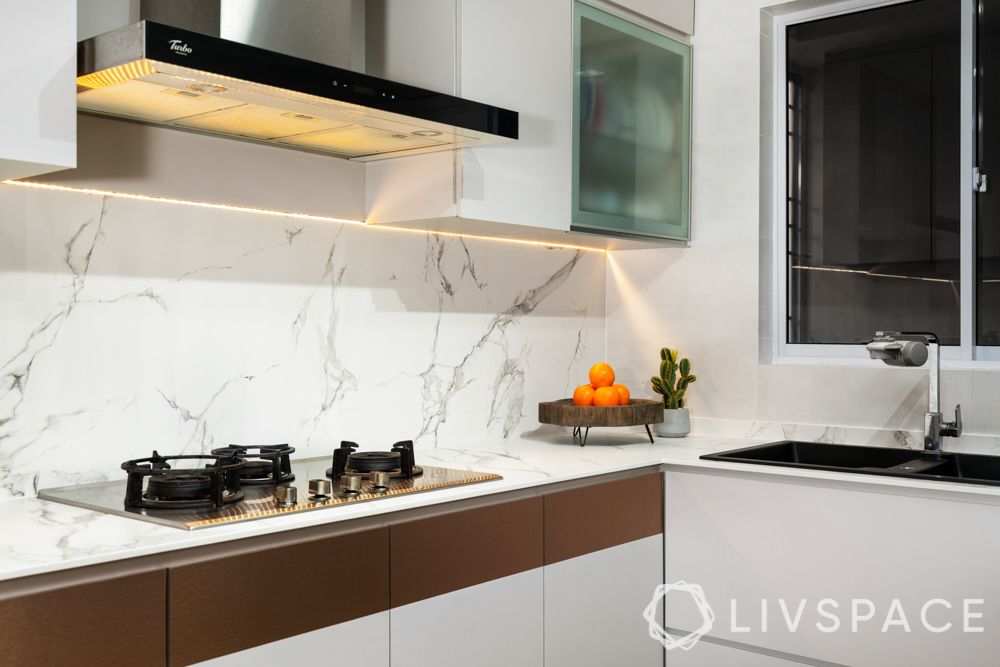 Believe it or not, this kitchen pre-renovation looked dark and unorganised. The family really wanted a new look in this space to make it more lively. In a kitchen where a lot of cooking takes place and with the use of a lot of spices, it is essential to have low-maintenance materials. The family complained of their earlier counters getting stained easily, so Sheik added a Vulcan countertop and backsplash to avoid this issue. This is not only easy to clean but also goes with the overall theme of the kitchen.
A perfectly designed master bedroom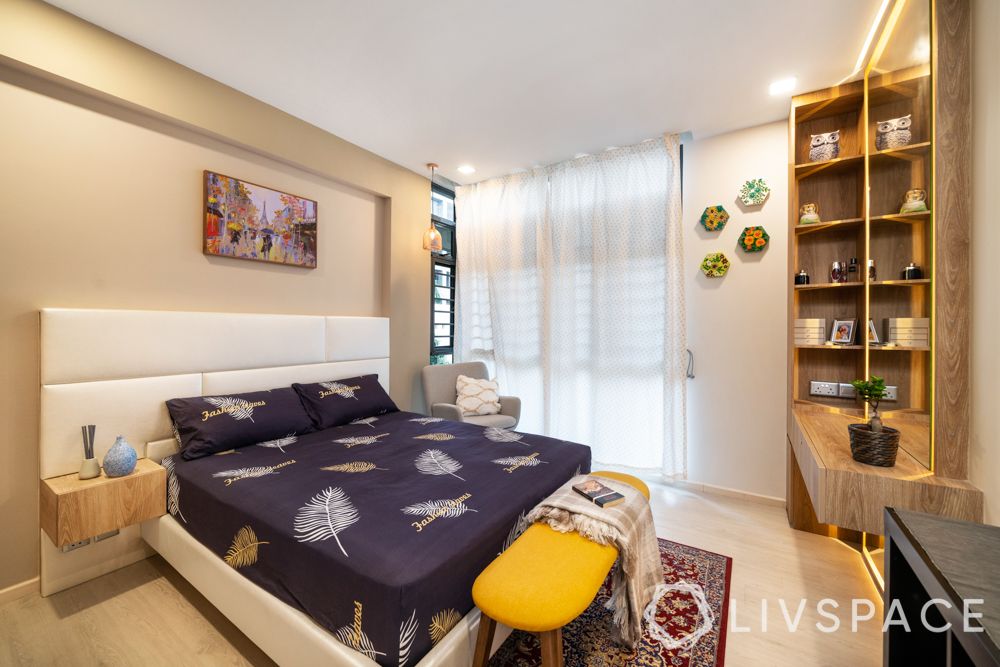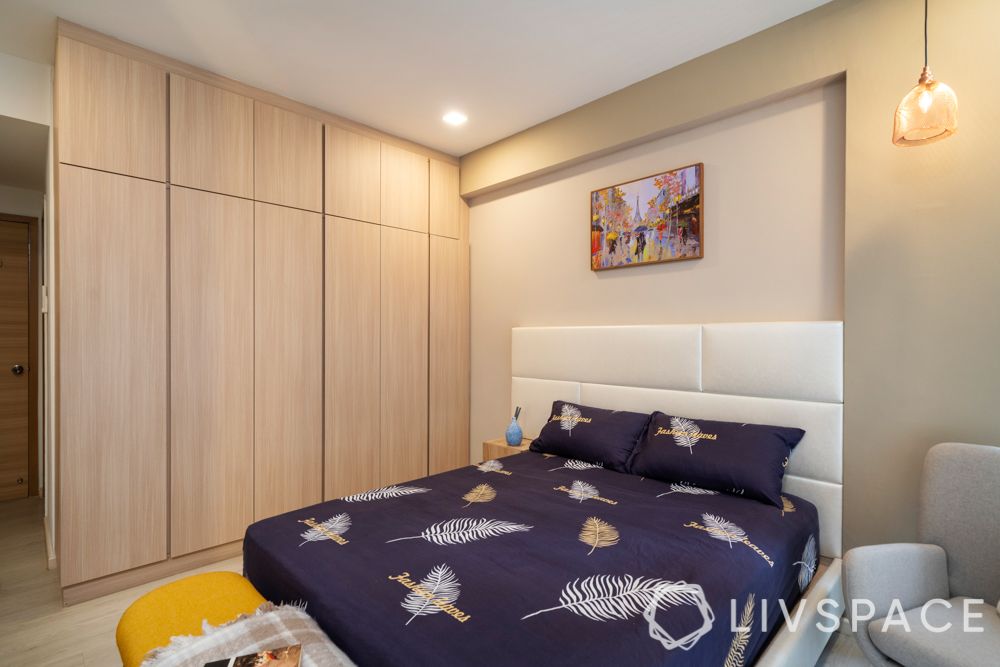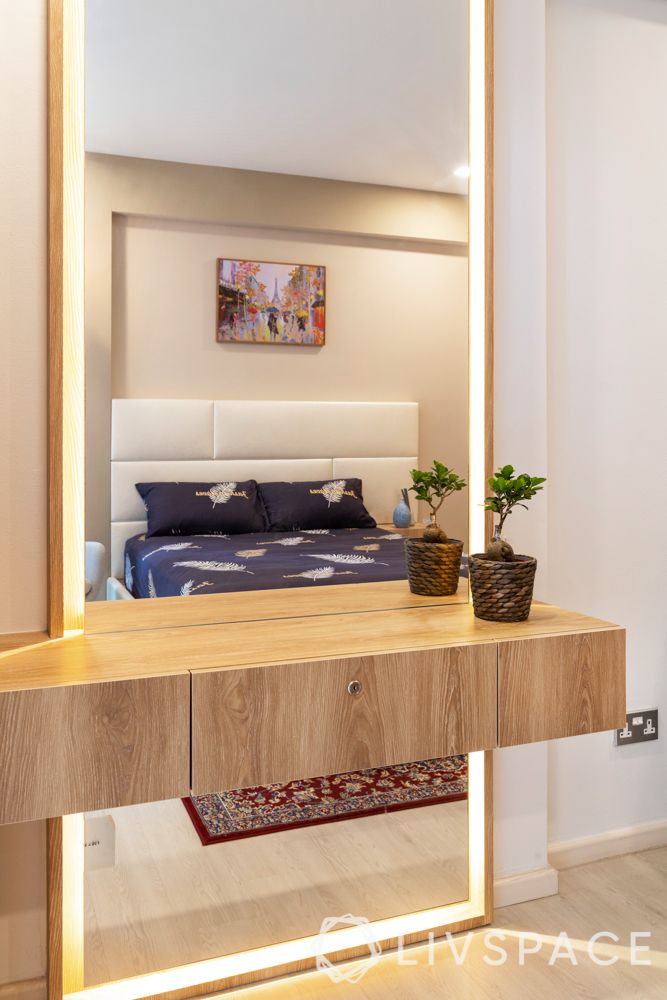 The one special thing about this master bedroom in this house interior design is that the actual design was an exact copy of the 3D render that we showed the couple. And it is always easy to envision something when you see it in a pictorial form. Sheik has added a fully-upholstered bed here with a bench in front. Laminate finish wardrobes add ample storage space in this room. The dresser in front of the bed is a great space-efficient feature, with a corner shelf and wall-mounted drawer.
Nothing but the best for the kid's bedroom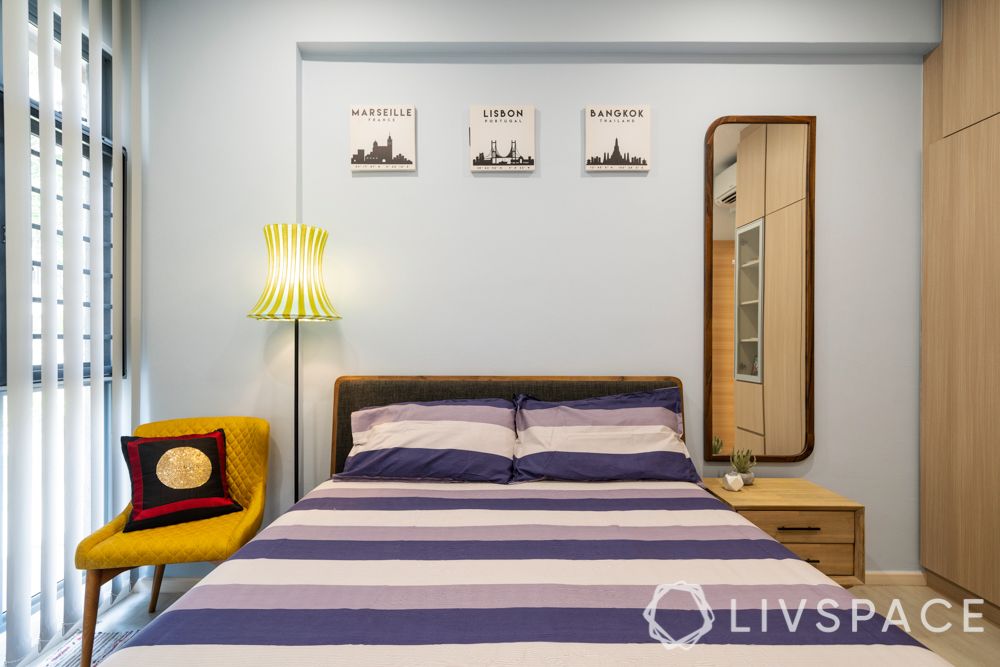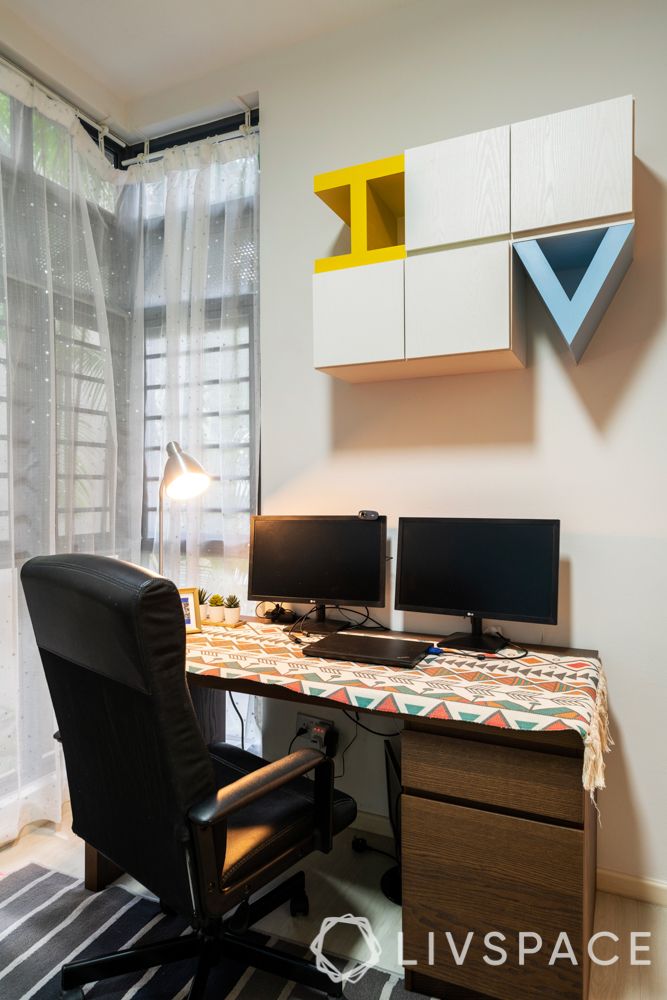 The little growing girl at home owns this comfortable bedroom where she has the space to relax as well as study in peace. Sheik has kept the look of this bedroom simple and not given it any outward kid's bedroom designs. The walls in this house interior design wear a simple look while the furniture is functional. A study table and chair with wall cabinets are a must-have in any kid's room and he has added one here as well.
"Ankur and Shipra gave me complete flexibility to design and choose colours and materials for every room. We managed to capture their ideas in the first presentation itself and that is what helped us finalise the designs on time. Personally, I loved revamping the kitchen since it looks so fresh and stylish now."

Sheik Kader

Interior Designer, Livspace
We hope you loved reading the design journey of this condo. Check out more ideas here: Best Compact Space Design Ideas in Livspace Homes in 2020!
Send in your comments and suggestions to editor.sg@livspace.com.