We always look to make our homes functional. As a result, style often takes a backseat. In some cases, however, it is the other way around. The balance between style and functionality in interior decoration is rarely achieved when, in fact, it is not hard to do at all. And this 3-room resale flat designed by Livspace is an example. A sound knowledge of interior design ensured that homeowner Yvonne Yeo knew exactly what she wanted. And with the help of the Livspace team, she has succeeded in getting a functional home that is high on style.
We have listed out the ideas that the Livspace team incorporated in this beautiful home so that you don't compromise on style when you renovate your home. Read on and be sure to take notes for some inspiration!
ALSO READ: Looking to Renovate Your Resale Flat? Read This to Be Prepared
#1: Use of a Monochromatic Colour Scheme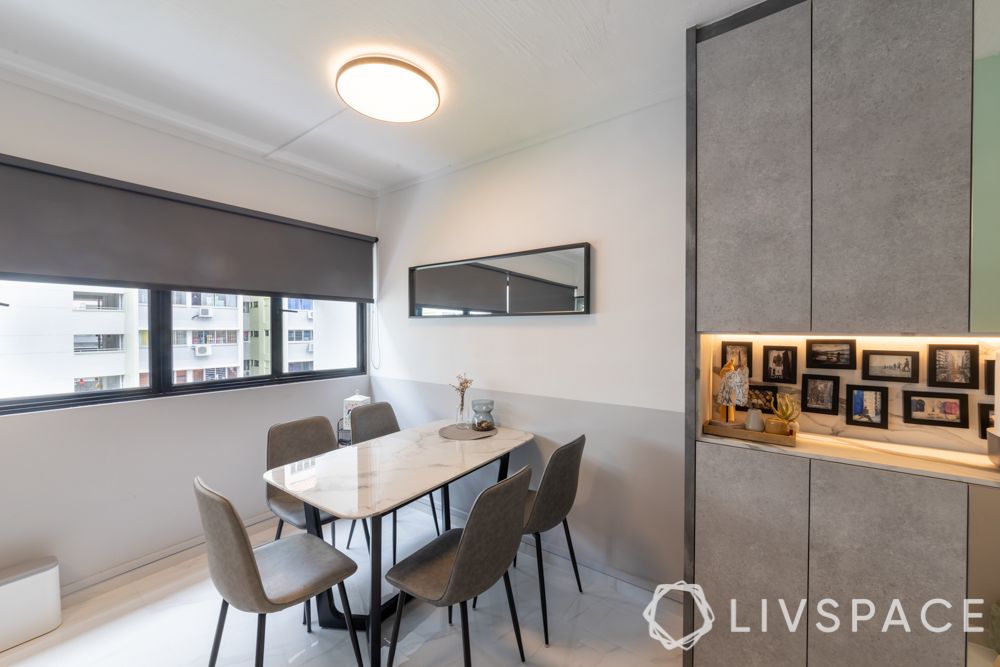 Yvonne's HDB shows off several shades of grey and we certainly approve of going monochromatic! A monochromatic scheme means using various shades of the same colour, and adopting it in your interior decoration is one of the simplest ways to make your home look harmonious.
Using a monochromatic palette makes the space look bigger and better for decorating. This resale flat is an example of that.
#2: Textured-Finish Interior Decoration for Some Character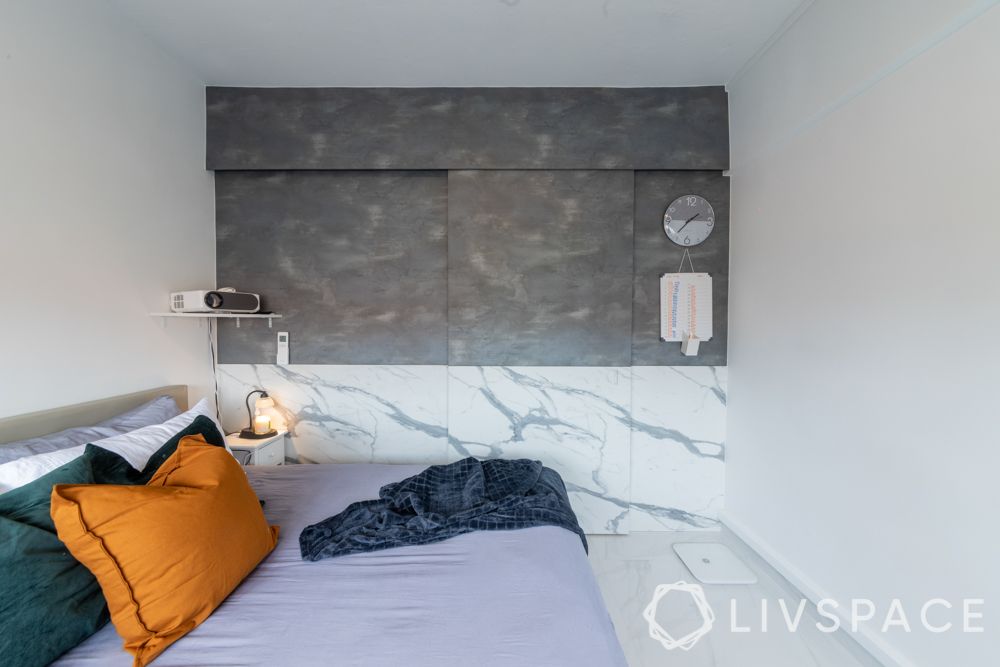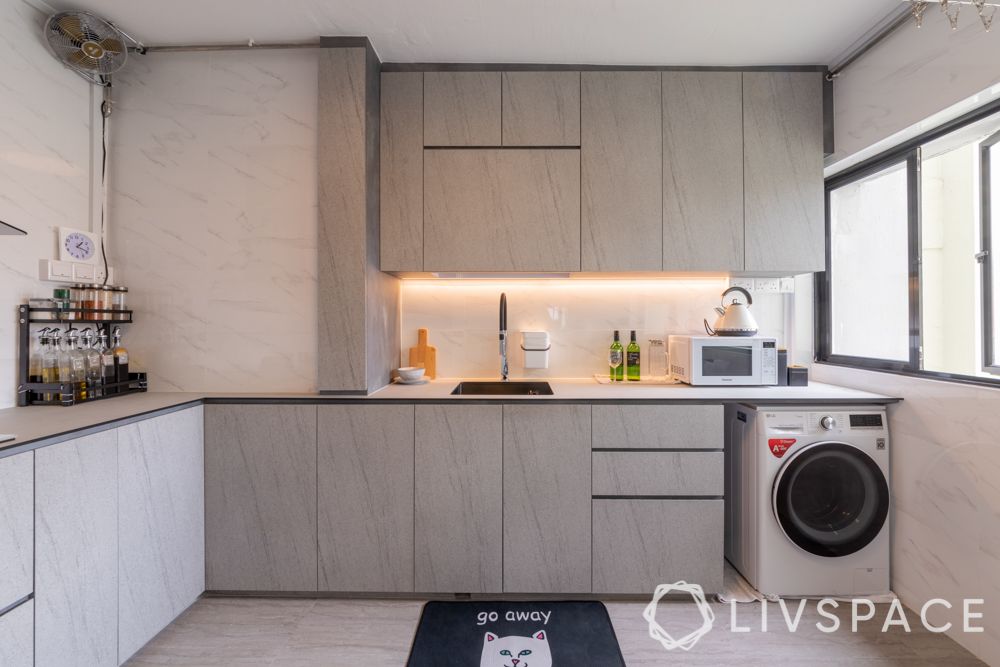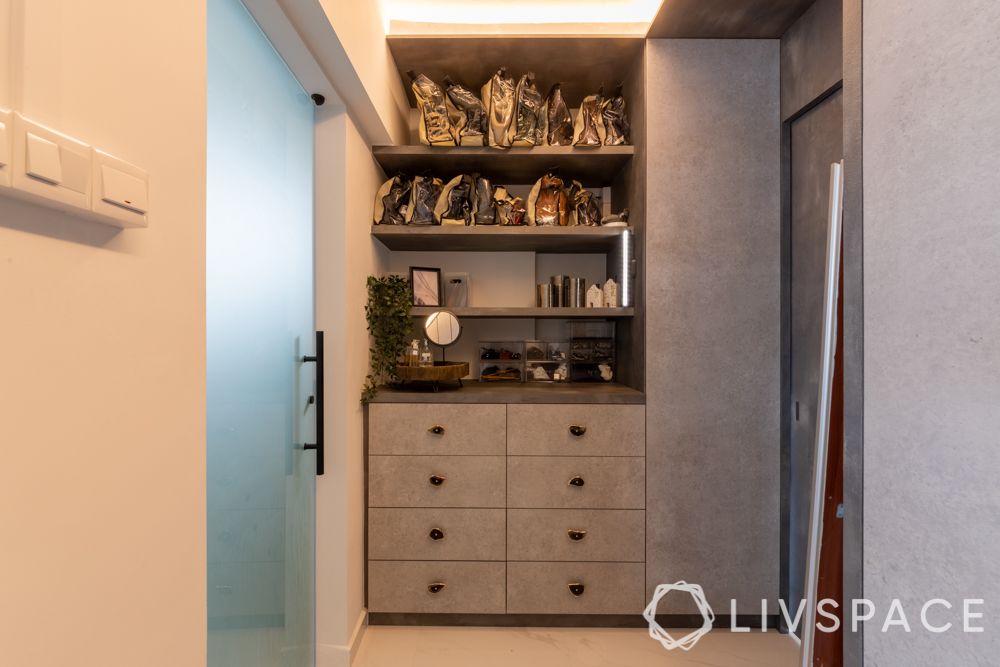 The secret to making a monochromatic colour scheme look gorgeous is to use textures and patterns. And we see a lot of that in Yvonne's HDB. Different textures and marble features amp up the look of every room's interior decoration.
#3: Marble for a Refined Interior Decoration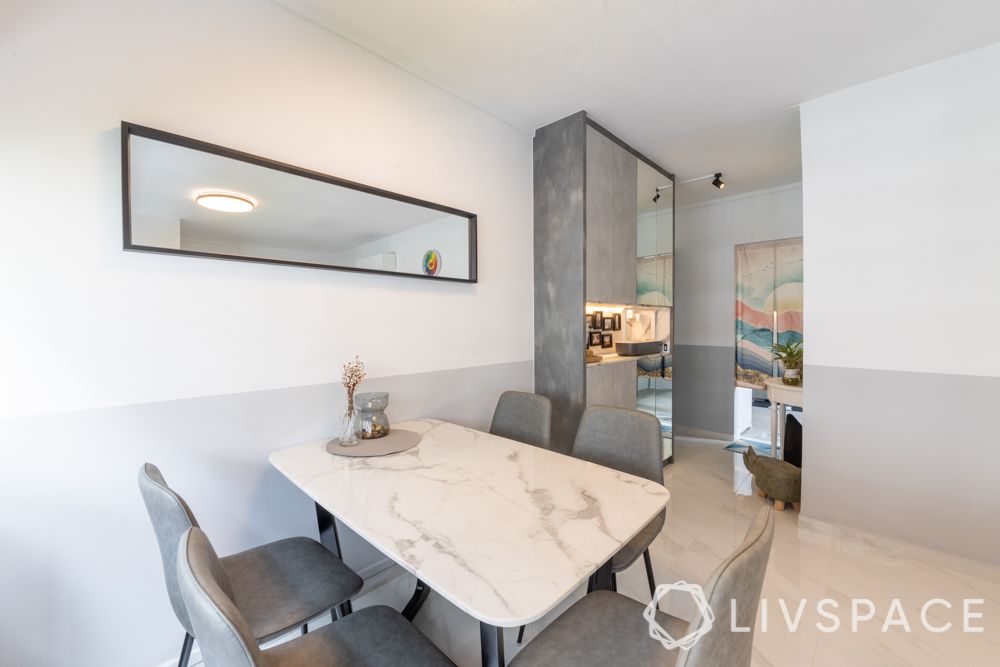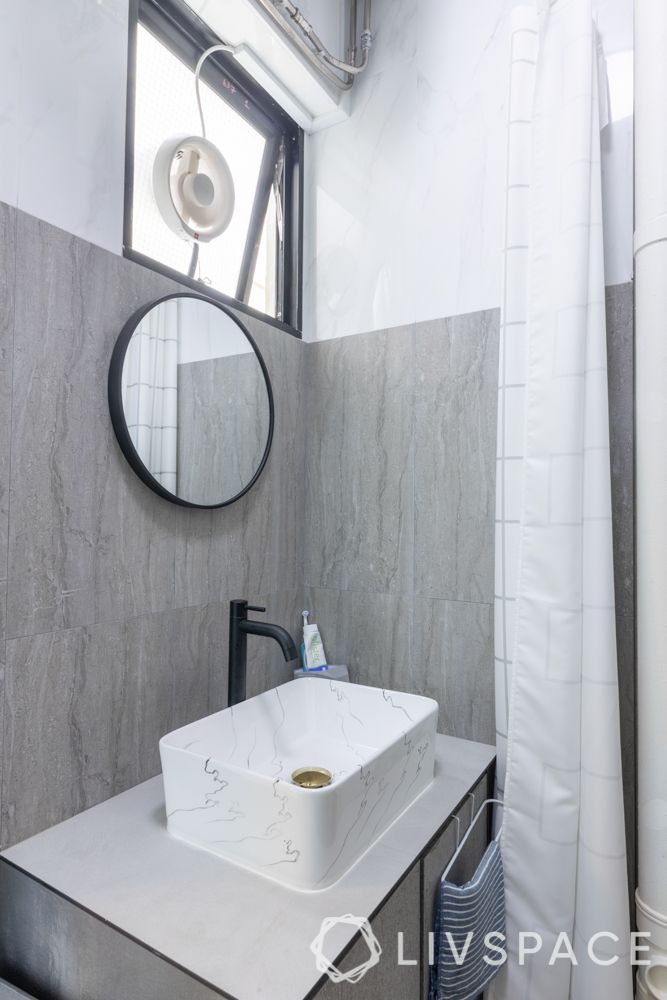 What is a better material than marble to make a style statement? Marble features are used in the interior decoration of this HDB. The dining table has a marble top while the kitchen and bathroom have marble and stone finishes.
Marble is an expensive material, so if it is not in your budget, you can also try marble laminate.
ALSO READ: All You Need to Know About Marble Flooring & How to Maintain It
#4: Play With Mirrors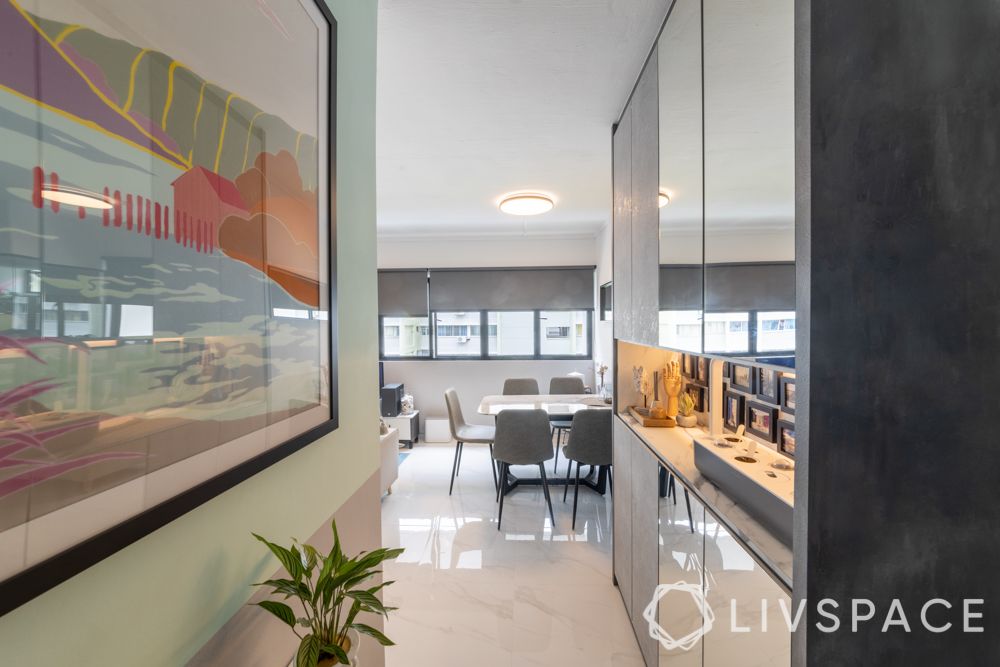 Given that the flat was compact, it needed something to make it look bigger. The answer was easy — mirrors. The foyer unit is given mirror panels and mirrors in different frames are also hung around the house. Note that mirrors not only create an illusion of space but currently, they are also a trending interior decoration element. It is the easiest way to enliven a space.
#5: Hang up Some Artwork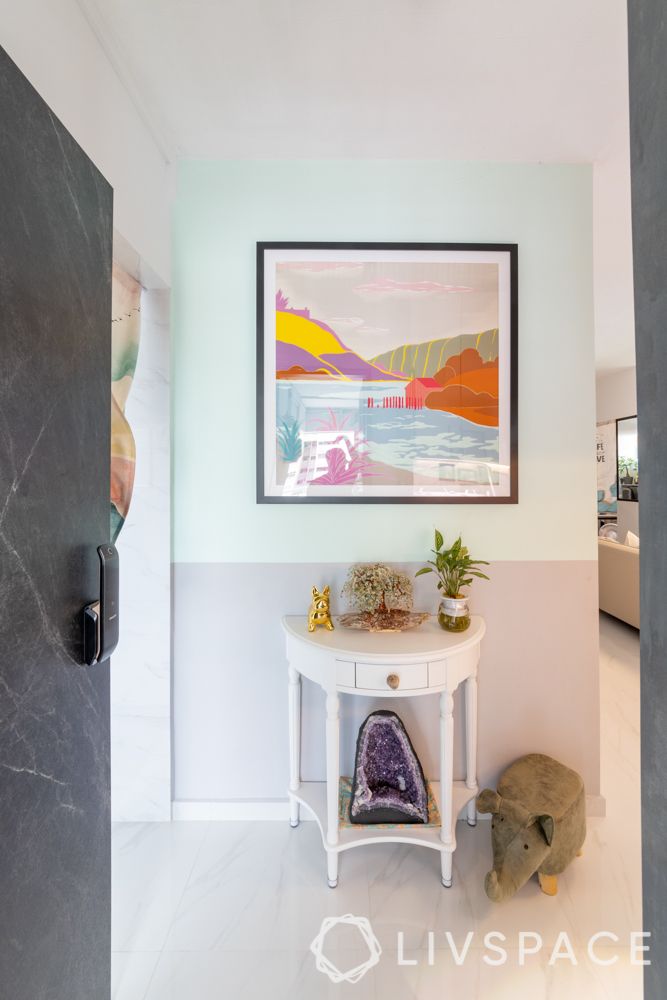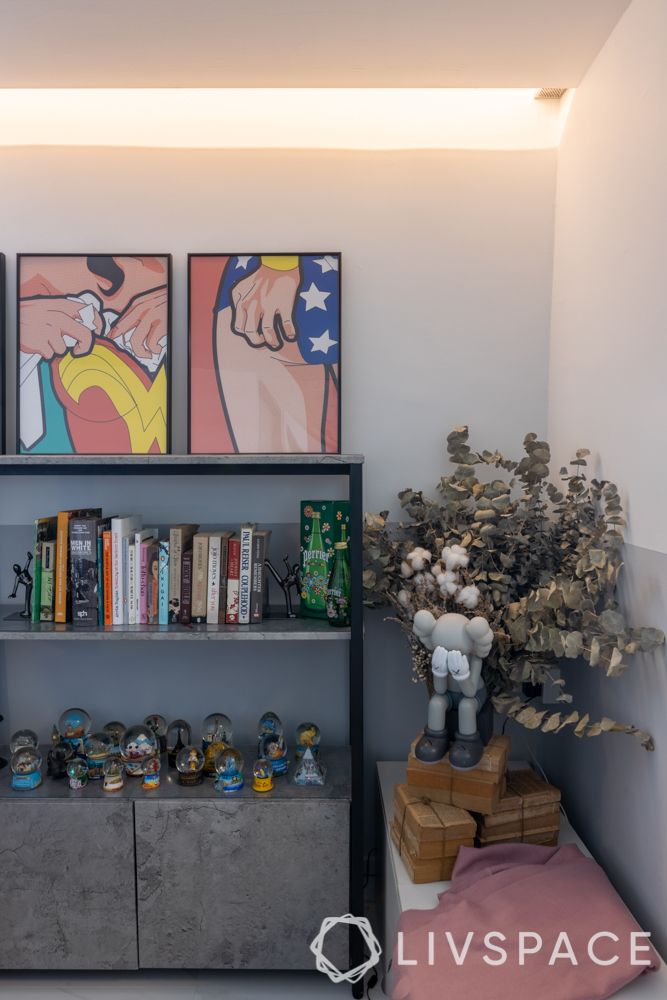 Making your home stylish could not be easier with this hack. Take a look at the various artworks in this house. They are quirky and add a pop of colour to the monochromatic backdrop. Hang a couple of artworks or paintings to breathe life into your home — it is an assured way of enhancing the style quotient of your interiors.
How can Livspace help you?
We hope you find our interior decoration ideas helpful! If you want your home to be just as beautiful, then Livspace is your answer. Book an online consultation with our expert designers for quality and safe interiors. Click here to find out how interiors are being delivered following all safety protocols.
Here are more stylish homes for your perusal:
This is the Best Way to Design a New and Stylish 4-Room BTO
Space-savvy, Stylish Condo Design That Flaunts Clever Storage Ideas
Send in your comments and suggestions to editor.sg@livspace.com