The first designer meeting is always exciting. Meeting an interior designer in Singapore to discuss your home renovation could make you feel like you're steps away from setting up your dream home. It's a period of discussions and decisions with your designer, from colours of the walls to furniture choices and the functionality of your home.
If you're unsure about how to begin things, don't worry. It can get slightly overwhelming for first-time homeowners. Many of you might be stepping into uncharted waters, so we asked Andee Ching, a business manager at Livspace Singapore, about how to be better prepared when it comes to renovating your home for the first time.
How to prepare for your first designer meeting?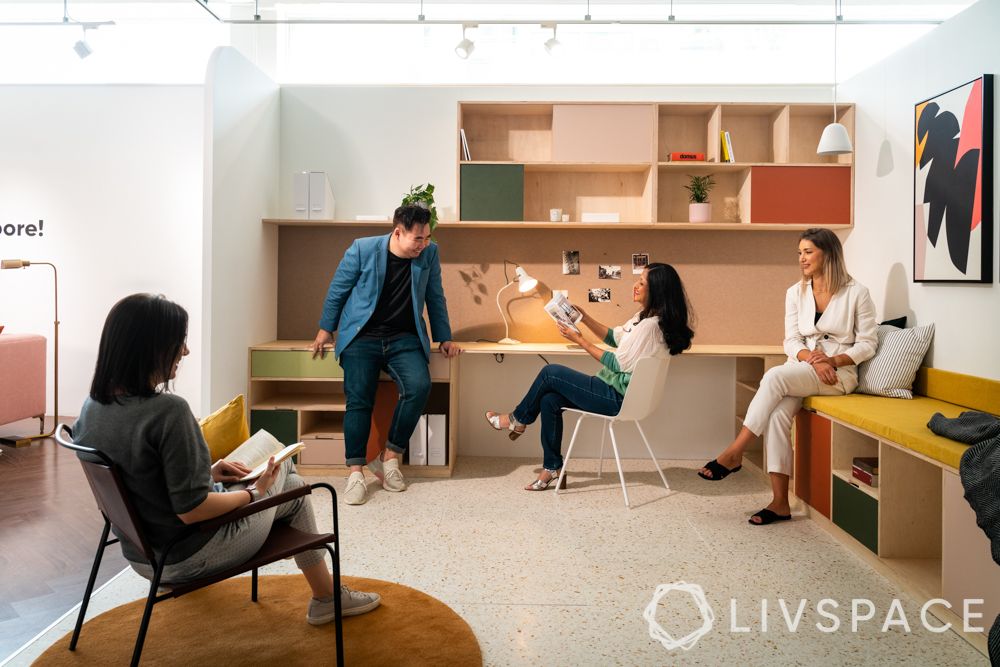 The first meeting is all about getting to know each other. It is essential that the designer understands your vision, your lifestyle and design requirements. He/she will use these details to create a design brief. The design brief covers the entire project and acts like a compass—always steering the project in the right direction. Here's what you should keep in mind when you're going for your meeting:
Floor plan: Carry the floorplan in a digital format to help the interior designer visualize your home better. If you do not have the floor plan, approximate room-wise dimensions should suffice.
Budget: It's a good idea to decide a ballpark budget beforehand. That said, meet your designer with an open mind. As an expert, she/he can guide you regarding the expected expenses for all the products and services you need.
Scope of work: You need to decide what kind of renovation you want for your home. Do you want a full renovation including hacking, or just basic work. Don't worry, even a general idea is good to get you started. You can think about which rooms you want to design, specific elements that you like, furniture and storage requirements and more.
The new homeowner's checklist
Buying a new home is always exciting, so why does the thought of getting interiors done dampen your spirits? Since we've been helping new homeowners get their dream interiors for years, we've tried answering most of the questions you will have during the process. Here's what you need to know before you hire an interior designer.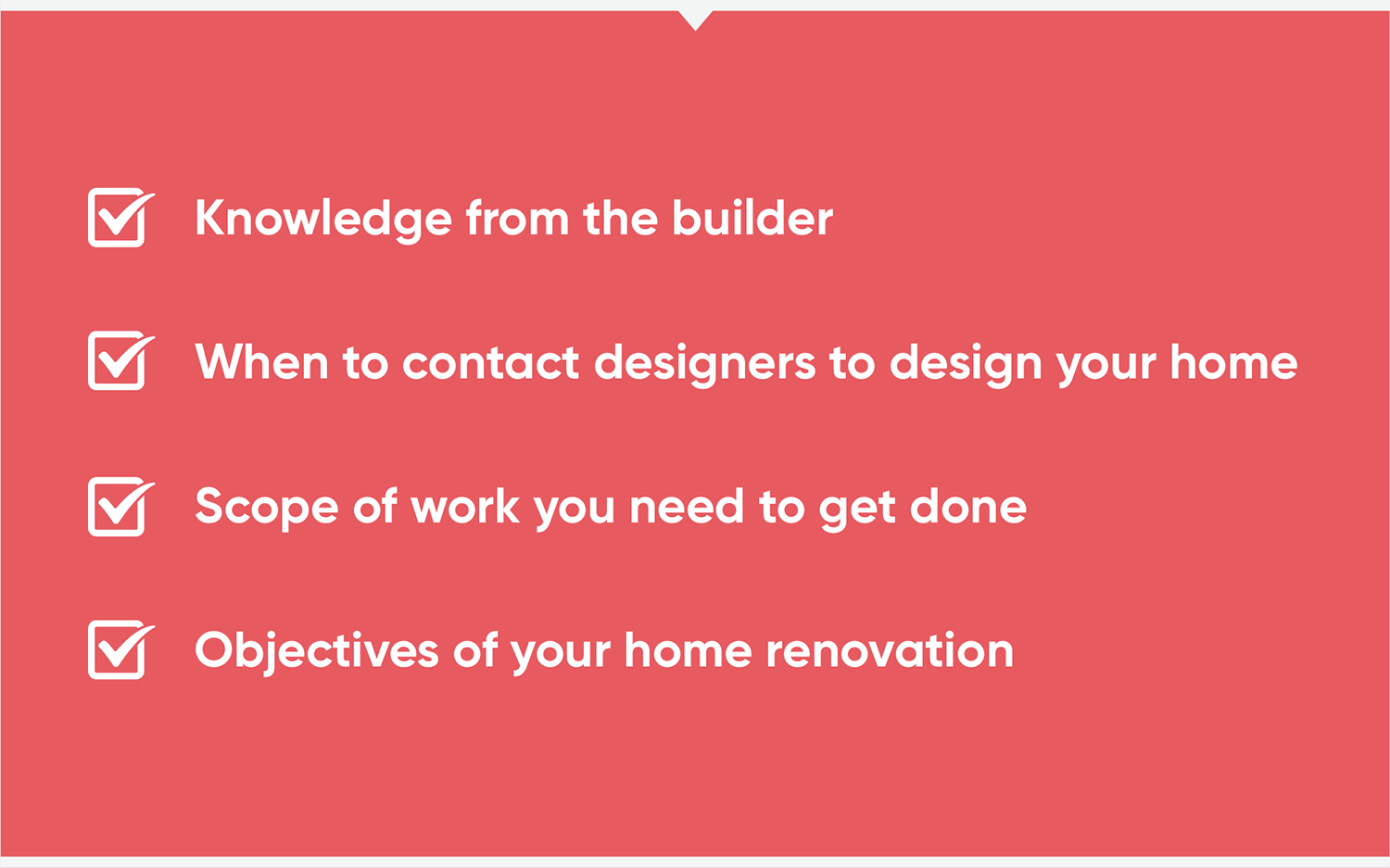 #1: What design style will suit our existing furniture while we renovate our home and can we see some samples with design styles that you have used in the past?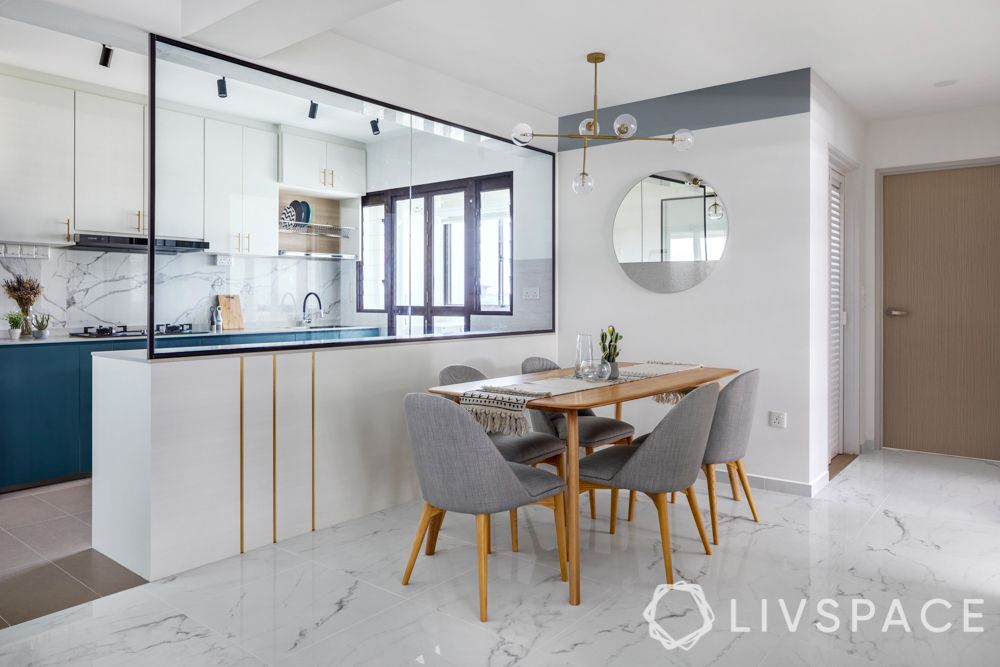 We start by taking a look at the site or its pictures to take stock of existing details that can be incorporated into the new design. So, if homeowners want to reuse their existing furniture in the new home, it's an absolutely great idea. We can use your old furniture in a totally different way to give your home a fresh new look!
An interior designer in Singapore will no doubt have a favourite style that he/she enjoys working on – who doesn't? However, while designing your home, our designers will put their own interests aside and understand your vision for your home, while simultaneously chalking out what could work best in your interiors.
Our designers understand that every homeowner's requirement is different and focus on making each home unique. So the first meeting is always about understanding the homeowner's vision and style to create the right design for their home.
#2: Can you tell us about the process of renovation? How long is it likely to take, and what are the charges like?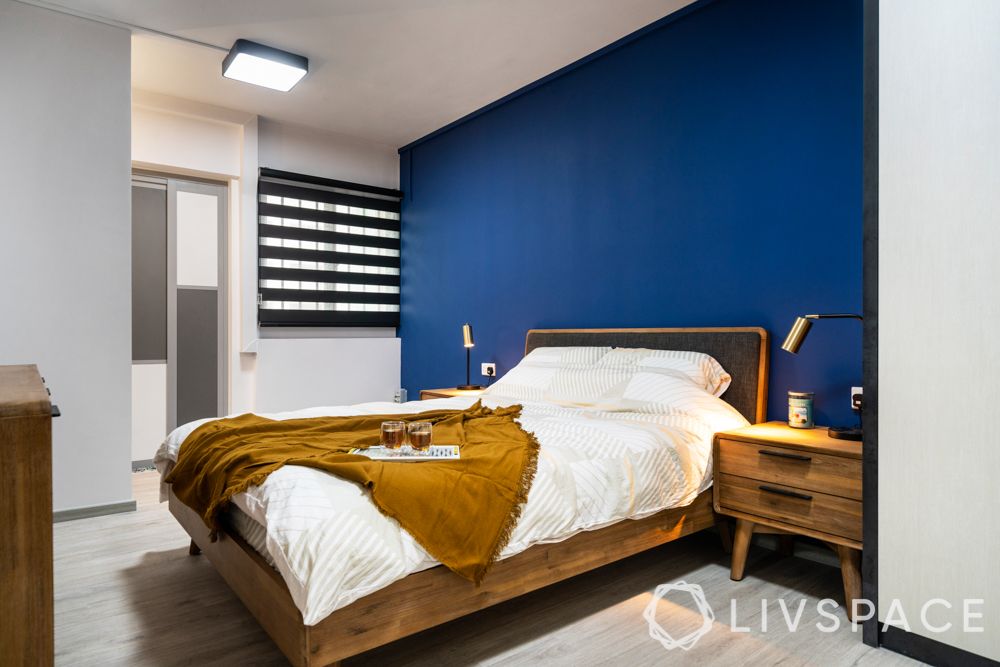 When you walk into Livspace, the process of renovation will be explained to you in detail. You can choose to refresh the interiors of your home with painting, wall finishes, lighting and plumbing. Some homeowners also like to leave their unique stamp on their homes by demolishing walls to recreate them as per their desires. You can choose to leave the kitchen and bathroom as they are, or maybe even redo the masonry and tiling.
Depending upon the scope of work, your home renovation can take between 4 and 6 weeks, after obtaining all the necessary permits. Prices also vary depending on the extent of the renovation. Once the design is finalised, you will receive a tentative quote and a breakdown of the costs. So, once you talk to your personal designer and set the ball rolling, you will need to pay just 10% of the tentative quote. This is the booking amount. And once you finalise the design, materials and modules, you can pay 50% of the amount to place your order. We believe in transparency, so you will know what you are paying for.
Depending upon the scope of work, your home renovation can take between 4 to 6 weeks, after obtaining all necessary permits. Prices also vary depending on the extent of the renovation. Once the design is finalised, you will receive a breakdown of the costs as well. Livspace is a brand that prides itself on price transparency, so you will know what you are paying for, and the results will be worth it!
#3: What about warranty?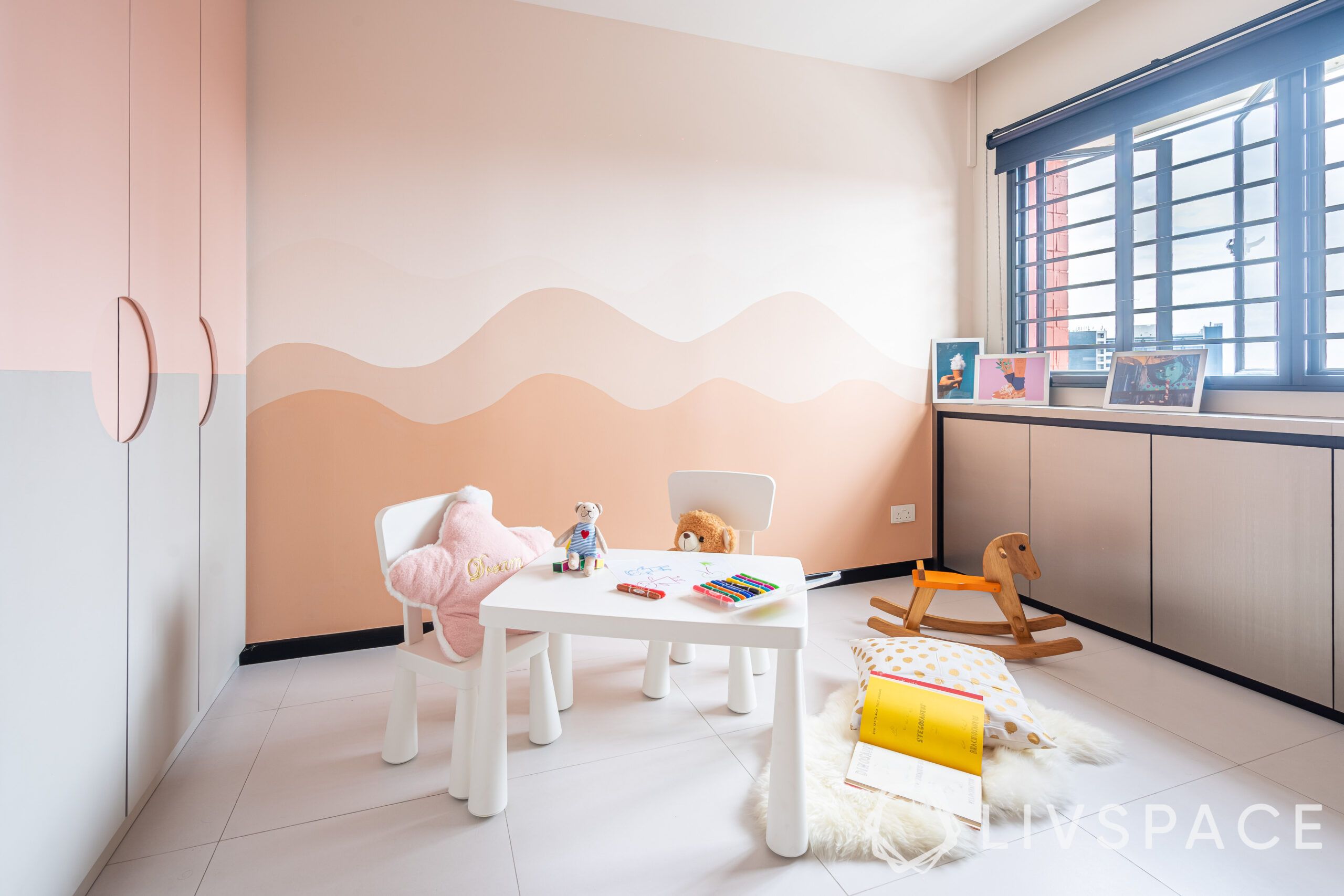 The Livspace Quality Promise brings you an unparalleled experience when it comes to designing the interiors of your home. That includes one year's warranty and insurance. Our one year warranty covers carpentry and civil services, valid for one year after the handover date.
#4: How can Livspace help in making our journey to get the perfect interiors smoother?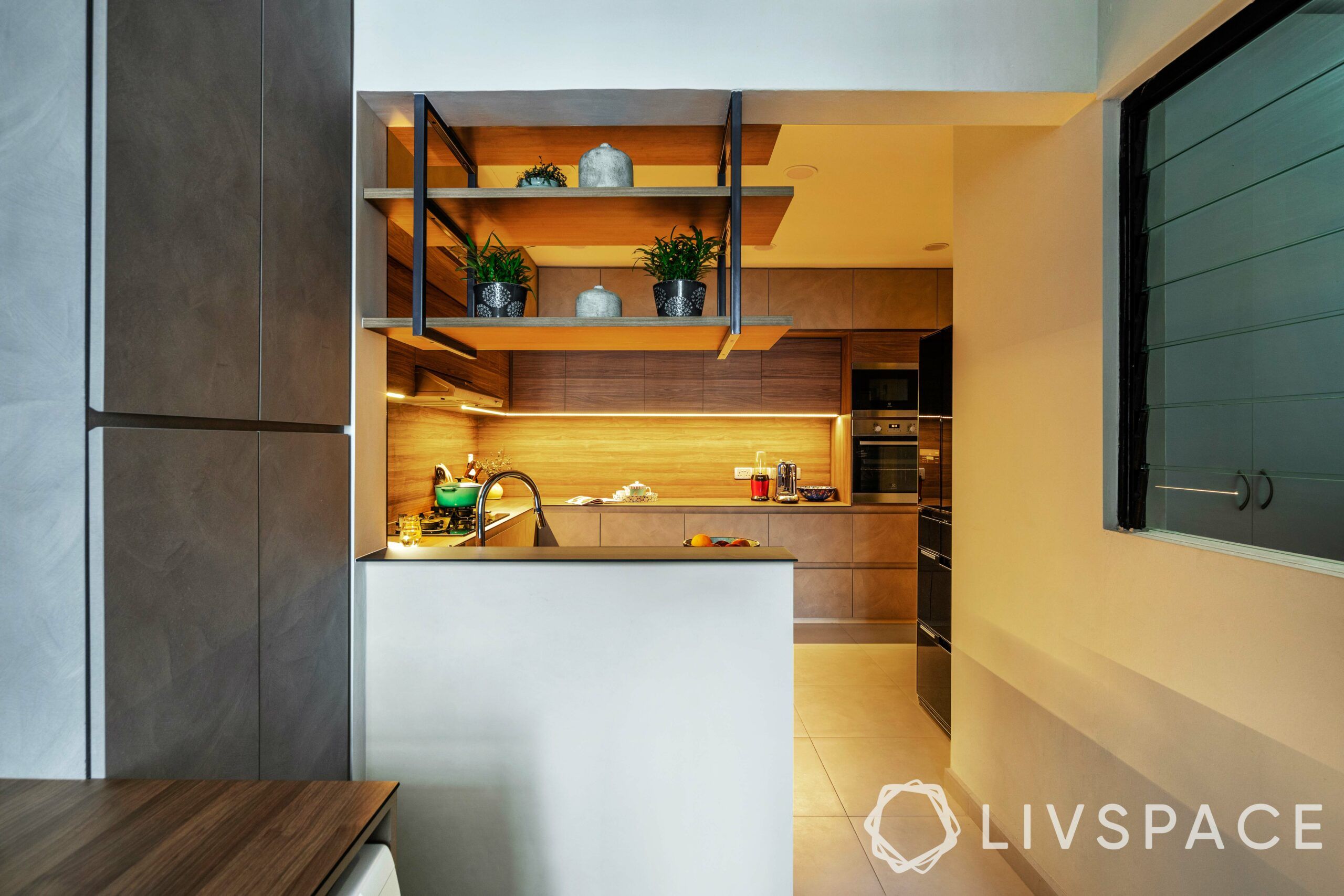 We, at Livspace, aim to ensure that homeowners get the smoothest transition from their existing home to their new home. We believe that by putting ourselves into our customer's shoes, we treat their home like it is ours! And we take as much care in designing your home as we'd have done for our own. With us, you get 215 quality checks on everything that gets installed in your home and we use only high quality materials. We have a 3-step check in place to ensure you get qualified contractors only. Moreover, we have no budget overruns or hidden costs and you can rely on our timelines and track the progress of your project easily.
So, what are you waiting for? Book a consultation with us today!
To help you make an informed decision, also check out: How Can an Interior Designer Help You With Your Condo?
Have other thoughts? Write to us at editor.sg@livspace.com.