This 3-room BTO design in Margaret Drive is exactly what the owners envisioned it to be; dressed in natural light wood and renovated to meet their needs. This was made possible by our design team at Livspace, whose turnkey solutions covered everything from conceptualisation to styling. From design to furniture, the home follows a Japanese-inspired theme. Read on for details on how you can achieve the same look in your home.
---
Who Livs here: Mr. Goh with his family
Location: Margaret Drive
Design team: Interior Designer Evon Chong
Livspace service: Full home design
Budget: $$
---
IN A NUTSHELL


Brief

To get a practical and cosy 3-room BTO design in Margaret Drive

What We Loved

The BTO design is inspired by some elements of Japanese architecture

Look Out For

– Laminate flooring throughout the house
– Use of rattan furniture to give it rustic vibes

Biggest Indulgence

Natural materials that have been used in this HDB 3-room design in Margaret Drive

Smart Buy

Storage-intensive furniture for this compact home


A Practically-Designed Living Room for This HDB 3-Room Design in Margaret Drive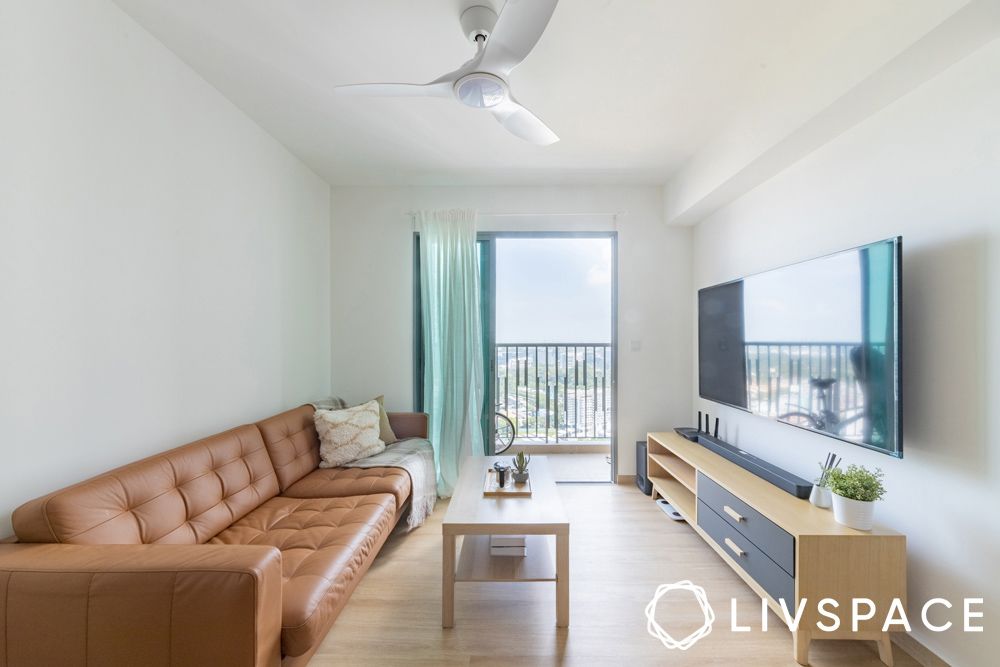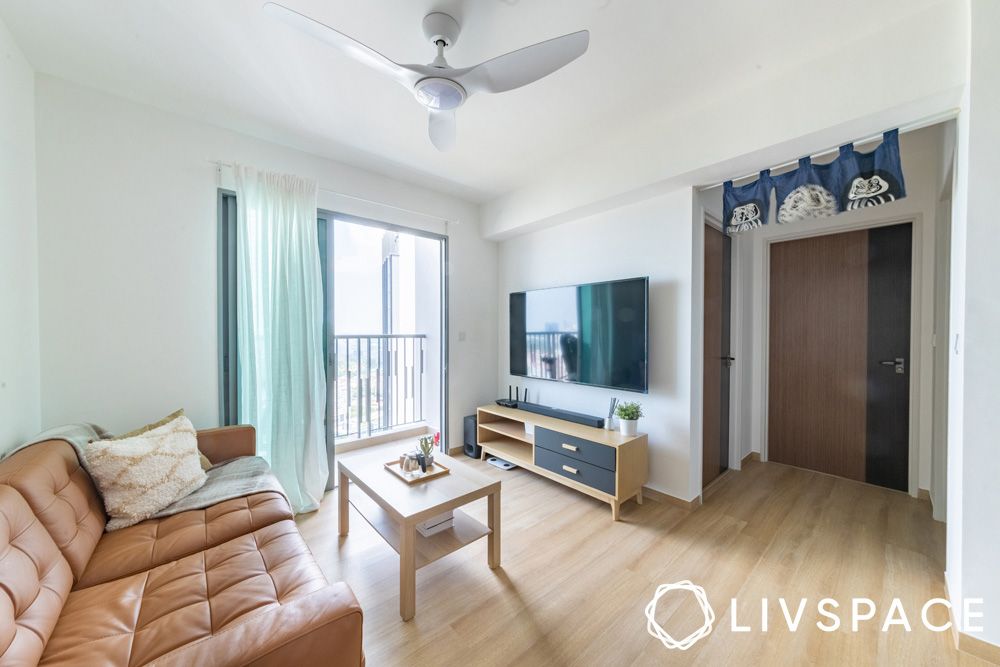 As soon as you enter this home, you'll immediately feel a sense of welcoming. It has a predominantly white foundation with light wood accents in order to give it a cosy feel. We also used clean lines and neutral accents to give it a contemporary feel. However, this home also has a minimalist touch that prioritises functionality and practicality. The living room of this Japanese-inspired, 3-room design in Margaret Drive is adorned in beige, sand, cream, taupe and stone colours – all elements that are reminiscent of Japanese interiors.
Japanese-Inspired Elements in the Dining Room for This 3-Room BTO Design in Margaret Drive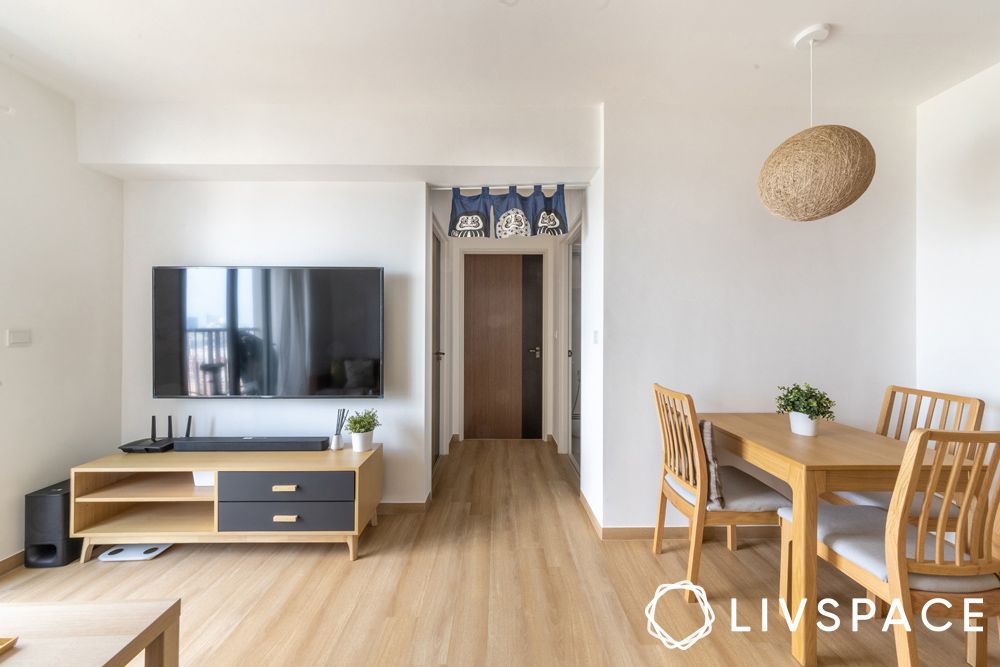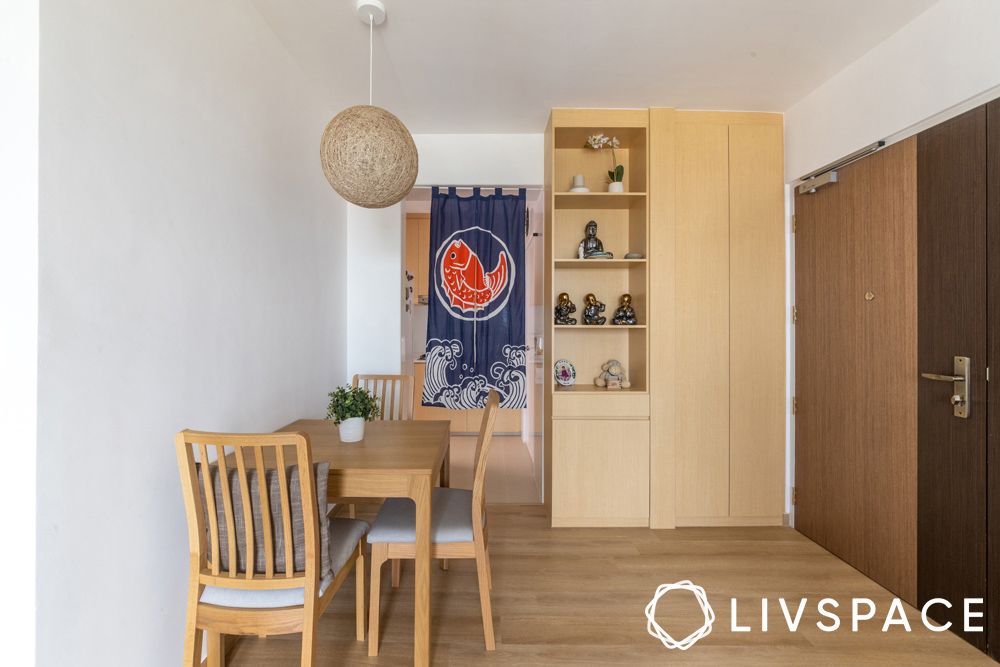 Since we are talking about functionality, open concept layouts are the best for compact homes. They not only make the home look spacious but also enforce good communication among the house members.
In order to maintain sustainability, Japanese culture places a strong focus on the quality of the materials used in any furniture. Our Livspace designers have chosen natural-material furniture and pieces in neutral colours in order to maintain the Japanese interior design vibes in this 3-room flat design in Margaret Drive Singapore. However, to maintain the visual symmetry, we used curved shapes like circular rattan pendant lights and plant pots to neutralise the sharp edges of furniture.
Compact Kitchen Design Adorned With Laminates and Wooden Cabinets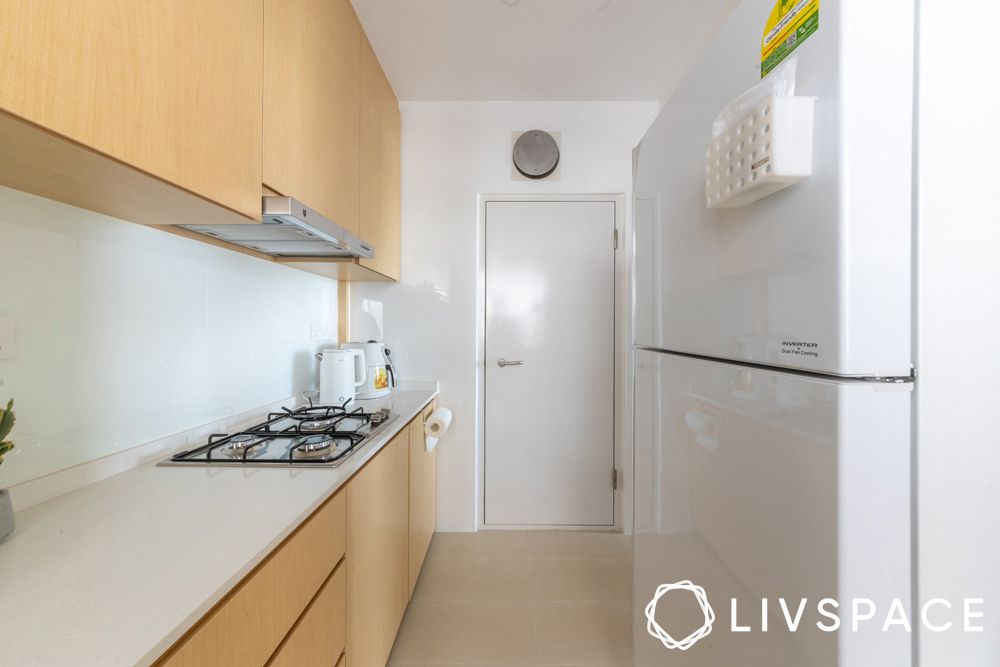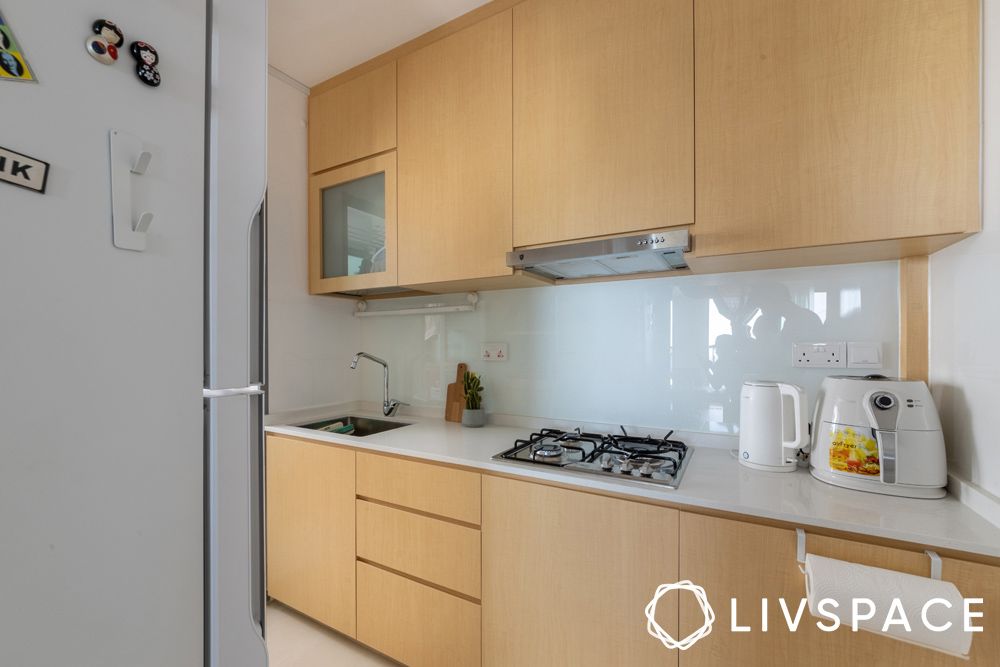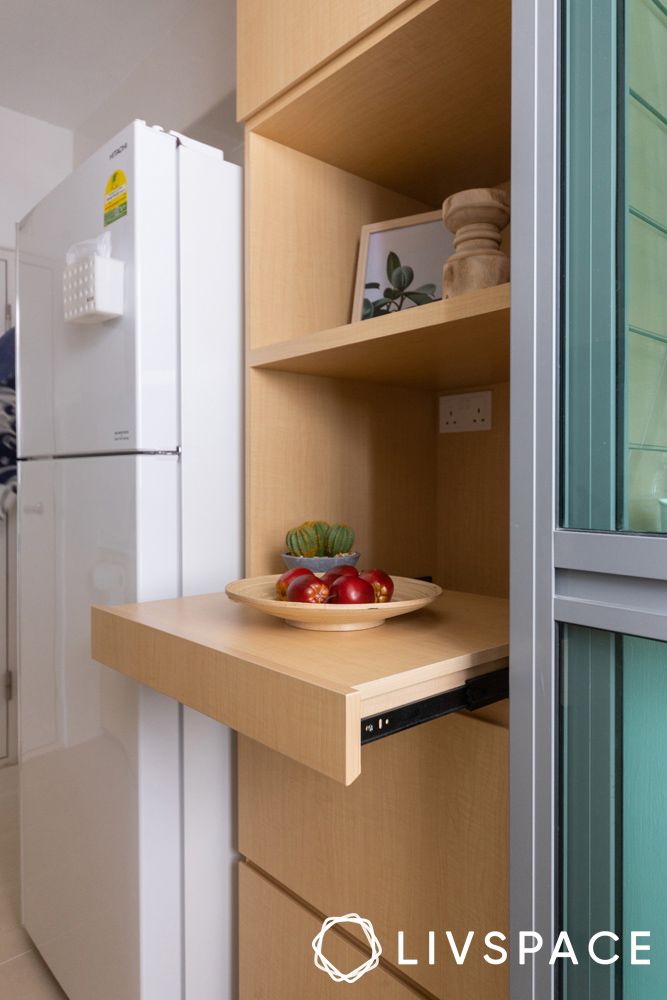 In order to maintain the continuity, the kitchen cabinets are finished with the same materials used across the living and dining rooms. This compact yet practical parallel kitchen in this HDB BTO 3-room flat design in Margaret Drive supports the family of three. Also, the white laminate countertop with white backsplash maintains the zen vibes.
One side of the kitchen includes both wet and dry areas, and the parallel side has equipment like a refrigerator and a few shelves for storage. Afterall, what is a compact kitchen without storage?
A Minimal Bedroom Designed Using Natural Materials for This HDB BTO 3-Room Flat Design Margaret Drive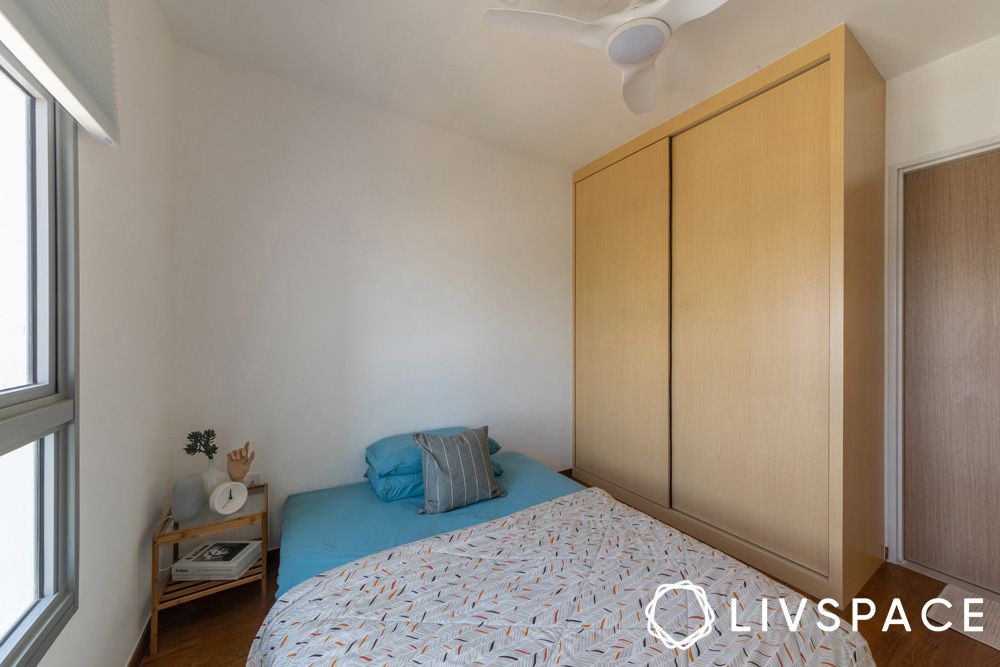 Who wouldn't want to unwind in a Japanese style bedroom with zen and calm energy? Vinyl flooring, natural material wardrobe, and a low-leg basic bed frame were combined to create this aesthetically pleasing yet cosy Japanese-inspired 3-room design in Margaret Drive. However, this room's laid-back atmosphere strikes a balance between practicality and serenity. These two characteristics define the Japanese aesthetic unquestionably.
HDB 3-Room Design Margaret Drive With Simple Yet Practical Bathroom Design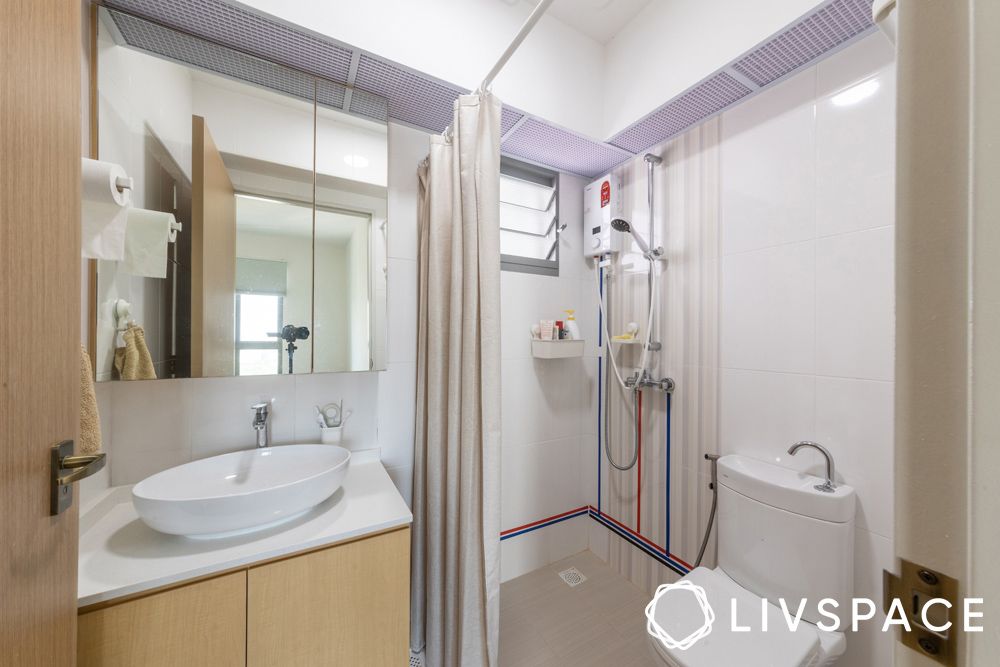 The Livspace team used large and plain white tiles in order to maintain the bathroom's simple aesthetic. We concealed the large water pipes under cabinets, where they can still be reached easily even though they are out of sight. Also, the vanity cabinet makes the bathroom storage intensive. However, we kept the basin area and the mirror designs simple so that space doesn't look cluttered.
Check out this 4-room BTO:
How Can Livspace Help You?
If you love the look of Mr. Goh's 3-room flat design in Margaret Drive Singapore, here's another home you might like: This 90sqm Eczema-Friendly 4-Room BTO Interior Design in Hougang is Perfect For a Family of Five
However, if you are wondering how you can make your HDB BTO 3-room flat design in Margaret Drive look just as beautiful, we're here for you. Book an online consultation with Livspace today. Have some comments and suggestions you'd like to share with us? We're all ears! Feel free to write to us at editor.sg@livspace.com.