The right kitchen accessories can elevate your kitchen and give it a clean and clutter-free look. From simplifying daily cooking tasks to giving personality to your home's haven, kitchen accessory items do it all.
Given how a great kitchen accessory can transform your space, it's important to know all the kitchen accessories that exist and how they can help add functionality to your kitchen. Keeping that in mind, we have rounded the most common accessories that can fit into the most petite of kitchens:
Kitchen Shelf Accessories #1: Lazy Susan Pie Turners, or Corner D Carousel Units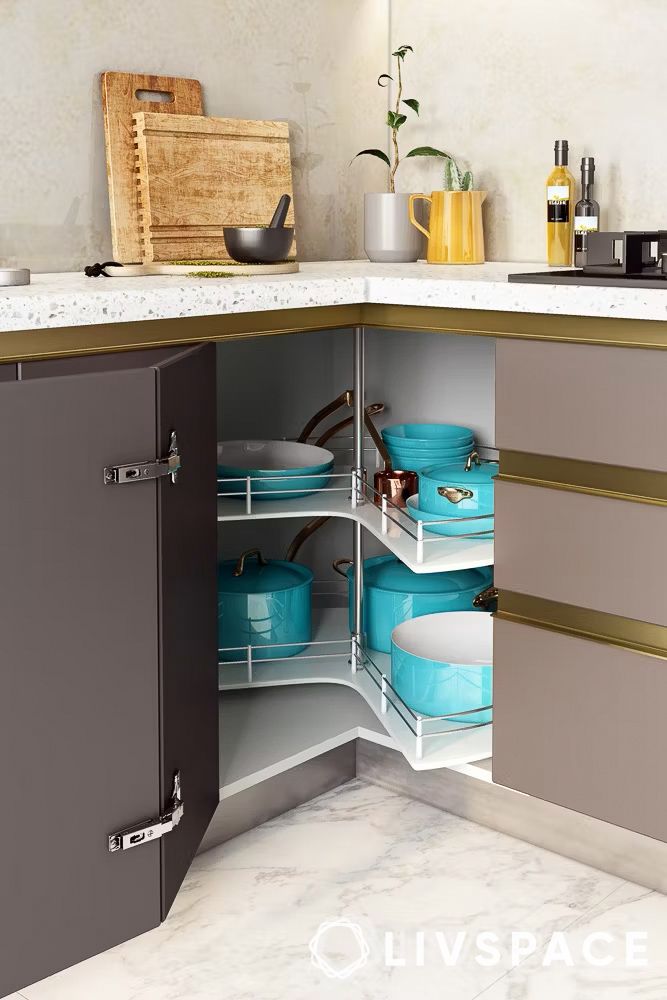 Corner space in base cabinets is always dead space unless utilised with the right kind of kitchen accessories.
You can install pull out drawers or baskets for easy accessibility. Similarly, corner D carousel units, also known as Lazy Susan Pie Corners, have pull out shelves that swivel out smoothly and let you access your pots, pans, and groceries effortlessly.
Ideal for: Kitchens low on space and having underutilised corner spaces
Best Kitchen Accessories #2: Base Island Unit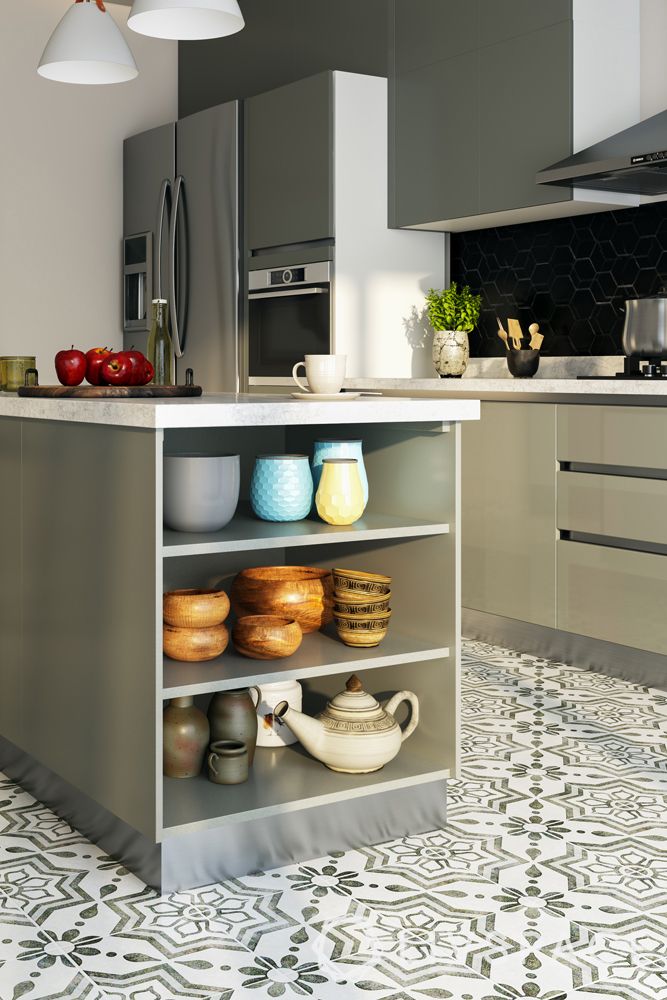 This is one of the best kitchen accessories that you must definitely get for your kitchen. Add some base units to your kitchen island with this wonderful idea. While islands provide a great aesthetic and are also functional additions to big kitchens, the space below the island is often left unutilised.
Since the island is a block per se, you can use a section of it to store pots and utensils within easy reach. Base island units can also come covered to help protect utensils from dust and grime.
Ideal for: Kitchens with islands and peninsulas
Kitchen Shelf Accessories #3: Corner Drawers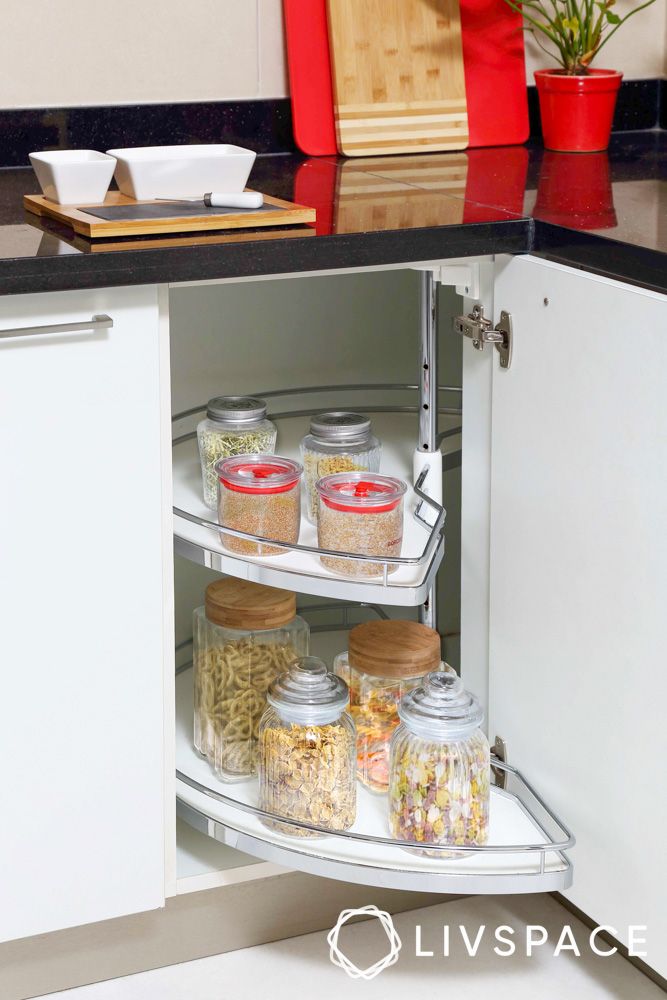 Another great solution for wasted corners in the base units, corner drawers help you store a lot of things. Opt for smooth functioning systems and good quality hardware for a comfortable experience.
Ideal for: Maximum utilisation of corner space
Also Read: 6 Stunning Scandinavian Kitchen Designs That Will Make You Go Wow
Best Kitchen Accessories #4: Spice Pull Outs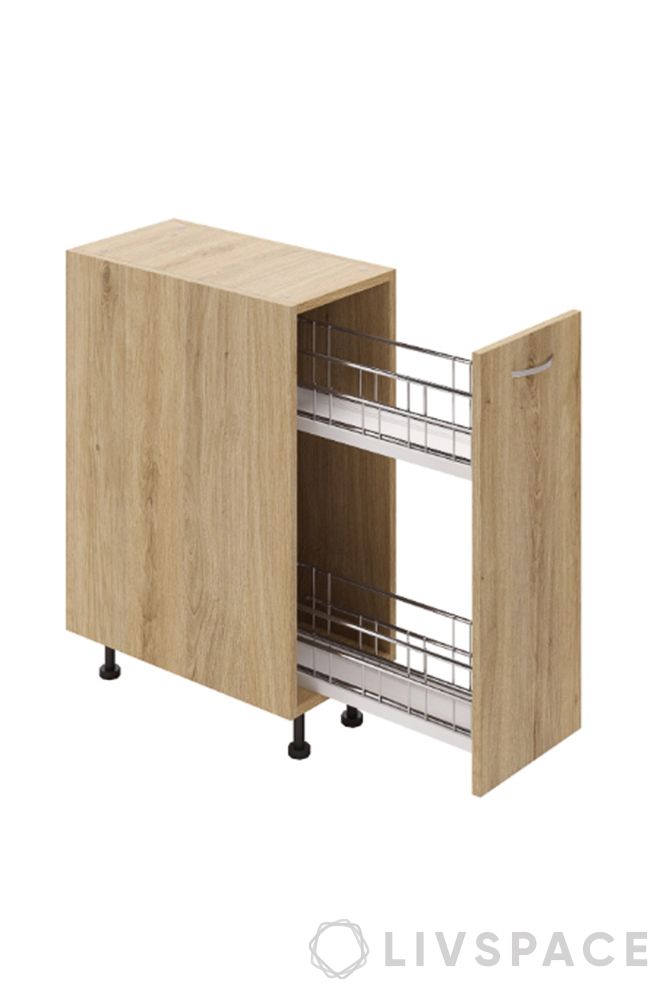 Whenever you plan to get the modular kitchen designed in your HDB or condo, your designer is bound to suggest one of these amazing kitchen accessories to store kitchen items like spices and oils.
Gone are the days when you scour for your spices out of boxes. Marie Kondo your spices with this saviour!
Ideal for: Kitchens where a lot of heavy cooking happens
Kitchen Top Accessories #5: Tall Units/Pantry Units
To the left is an image of a built-in fridge which allows you to save space while stacking away your favourite bottles and meals in a minute.
If you don't have a full-fledged bar unit at home but still want a fixed storage space for your coveted wine bottles, this one's for you. This is a great idea for people who do not want a lot of storage for their kitchen items and can spare one corner for this.
However, that's just one use for these kitchen units. You can use tall units for storing appliances. Or, you can use them as a dedicated pantry unit. You can customise the cabinets to be pullout racks or fixed drawers.
Ideal for: Party lovers without a bar unit, or individuals with no pantry space
Also Read: 5 Important Things You Should Know About Kitchen Cabinet Design
Kitchen Accessories #6: Dustbin Pull Out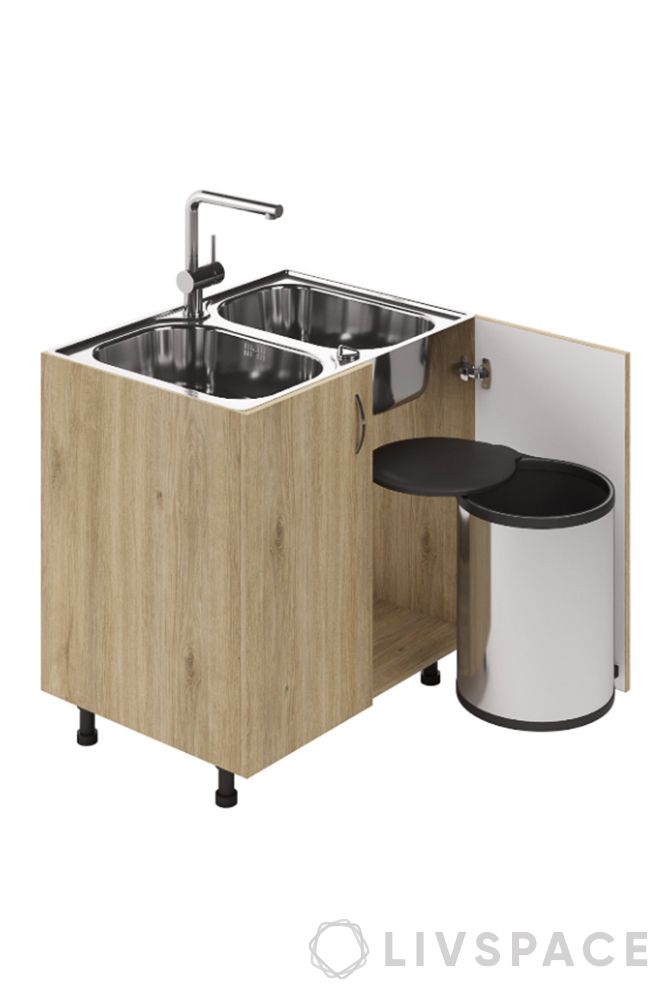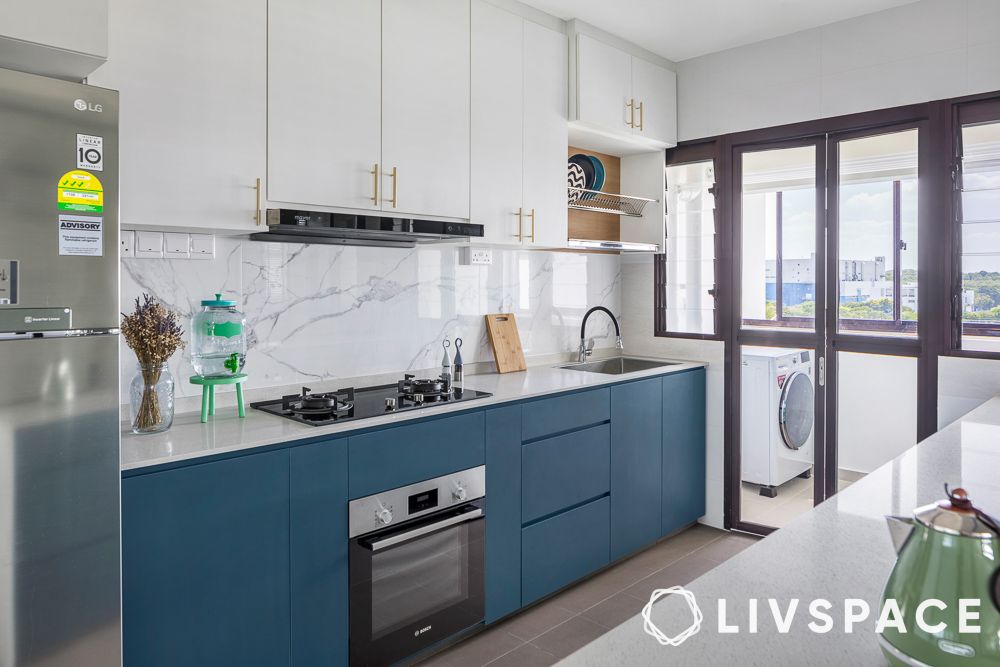 With this kitchen accessory, you can literally take the trash out! Brownie points for those of you who got it.
Kitchen dustbin pullouts offer practicality and efficiency, making waste disposal a seamless and hygienic process in the heart of your home. These cleverly designed pullout systems are built directly into your kitchen cabinetry, keeping the trash bin neatly tucked away yet easily accessible when needed.
Ideal for: All kitchens with unused base units
Top Kitchen Accessories #7: Dishrack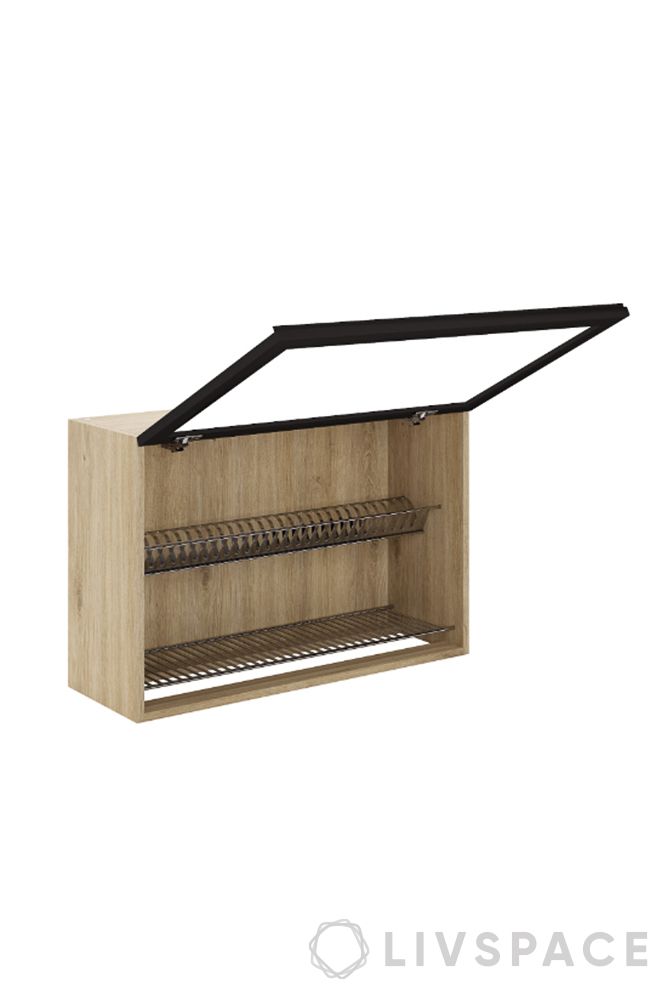 One of the top kitchen accessories, a dishrack keeps your plates organised. Not only that, the dishrack comes with a flap mechanism, so it's easy to access and easier to reach. You do not have to break your back to dig deep inside the cabinets.
You can also dry your plates easily and make your kitchen space a clutter-free zone.
Ideal for: People who would like to access plates and dry them without bending or breaking their backs
We know you want to fill your kitchen with these accessories right away, and why not? These can make your life way easier!
How Can Livspace Help You?
We hope you found the tour of these best kitchen accessories useful and functional!
If you want your home to be just as beautiful, then look no further. Book an online consultation with Livspace today! Send in your comments and suggestions to editor.sg@livspace.com.
Disclaimer: All subjects and products are subject to availability. For more details, speak to our designer and get the right fit for your home.