While the kitchen is the powerhouse of activity in most households, there are some features in a kitchen that may make or break the look. Whether you have a closed or an open kitchen, your backsplash is something that people will look at, instantly. And if it's eye-catching, you have got it right! But, if you happen to be planning a kitchen renovation and looking for options to get a kitchen backsplash on a budget, then you have landed at the right place.
Read on to find out some great inexpensive ways to pretty up your boring backsplash or get materials that do not cost a bomb.
#1: Peel and stick sheets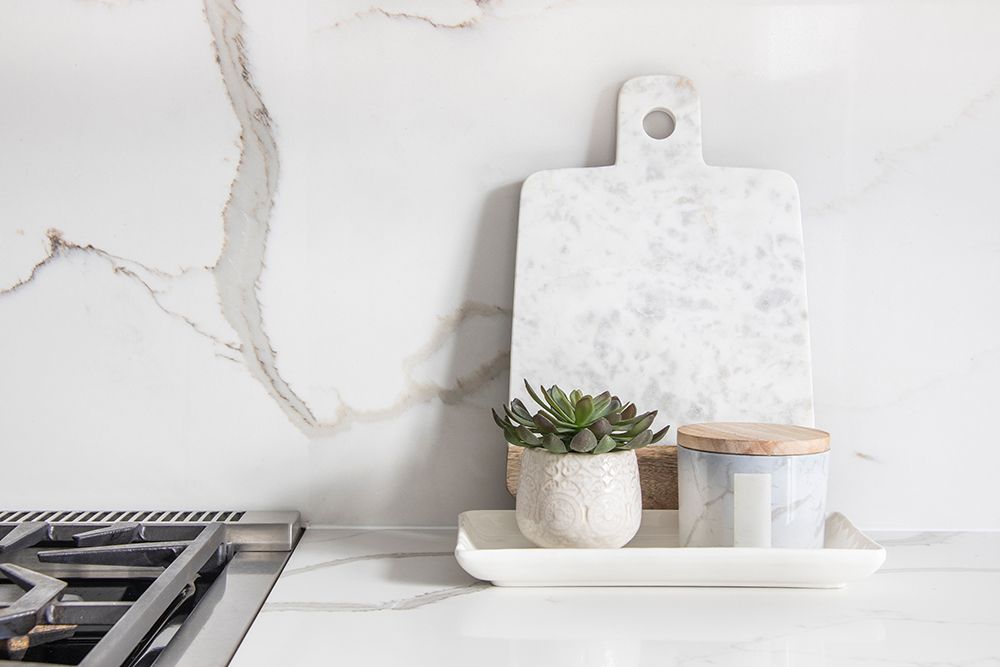 Our first and most favourite DIY idea for getting a kitchen backsplash on a budget is a self-adhesive peel and stick sheet. You can get them in various designs and patterns and also finishes. Buy them online to get them at a good bargain. All you need to do is peel off the paper and stick it on to your backsplash. We personally love this gloss film vinyl sheet that resembles marble. From far you will find it difficult to tell if it is the real deal or not. It is also a great cheap backsplash idea for renters.
#2: Wallpaper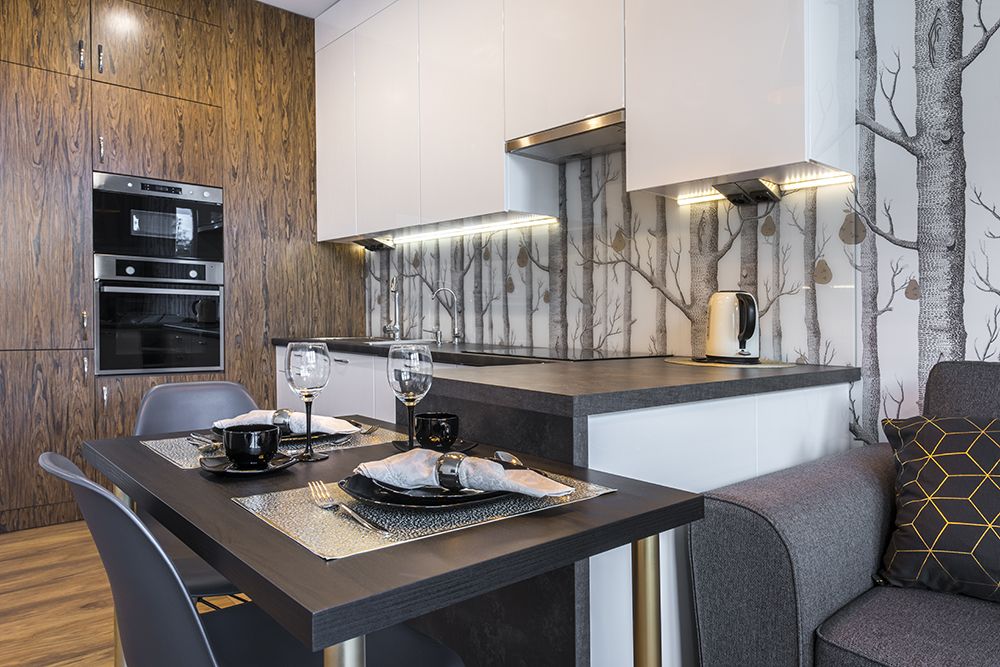 Whether you are a homeowner or renter, wallpapers are always a good idea. Especially for those who cannot commit (well, to a particular material or design.) Wallpapers give you the opportunity to keep experimenting without having to break your bank each time. Choose from glossy to matte finish wallpapers in dreamy florals or rugged cement look. To further trim down the expense, try installing the kitchen backsplash wallpaper on your own and have a little DIY fun in your kitchen.
#3: Tiles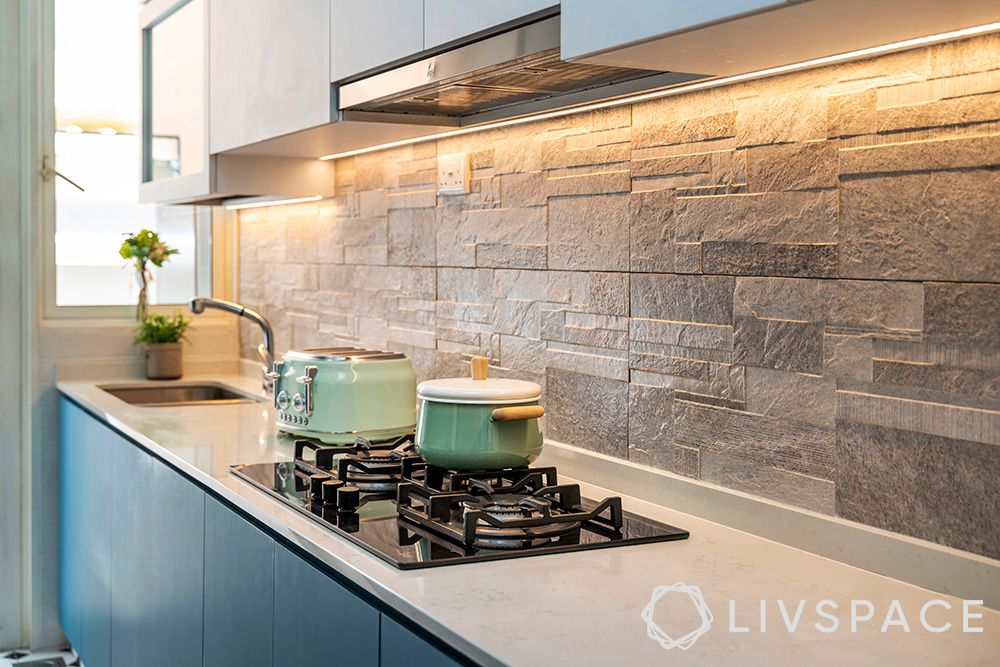 Tiles are one of the most common materials for any kitchen backsplash and it's also the most affordable option out there. Also, if you are looking for a low maintenance material then tiles are your best bet. Available in many designs and colours, you can choose something that suits your taste. From ceramic to mosaic, tiles offer a great variety of patterns.
#4: Laminate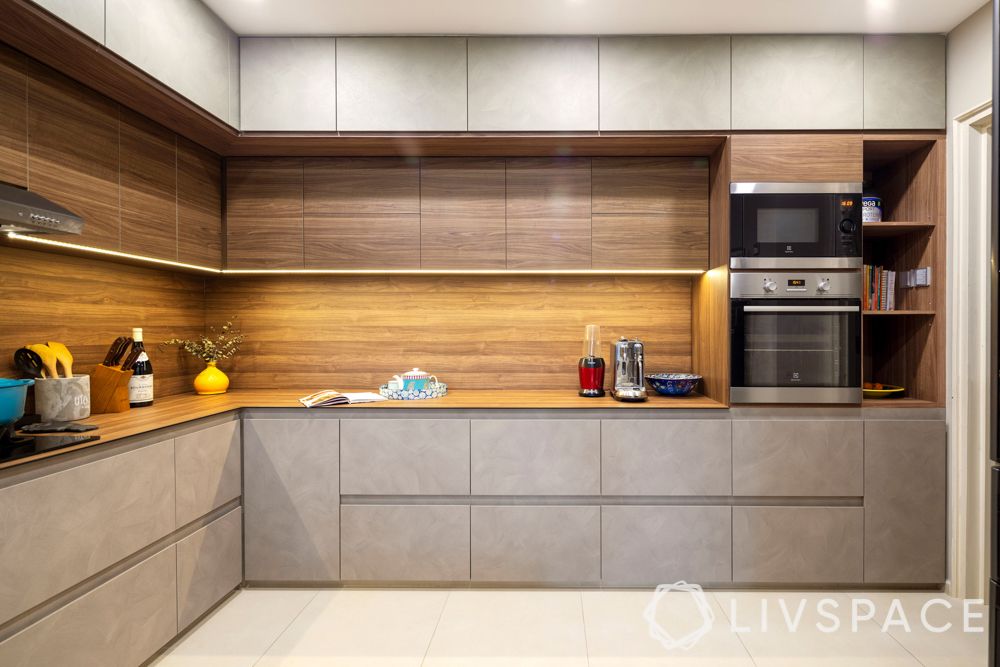 Designed to emulate real wood, laminate sheets can act as great cheap kitchen backsplash panels. You can find laminate backsplashes in numerous condos around Singapore. They are affordable, non-porous, easy to clean and water-resistant to a great extent. You can choose a glossy or a matte finish option as per your preference. It is available in a variety of colours. The only thing to watch out for is the heat levels in your kitchen. We recommend not using laminate behind your hob, since this material is not heat-resistant.
#5: KompacPlus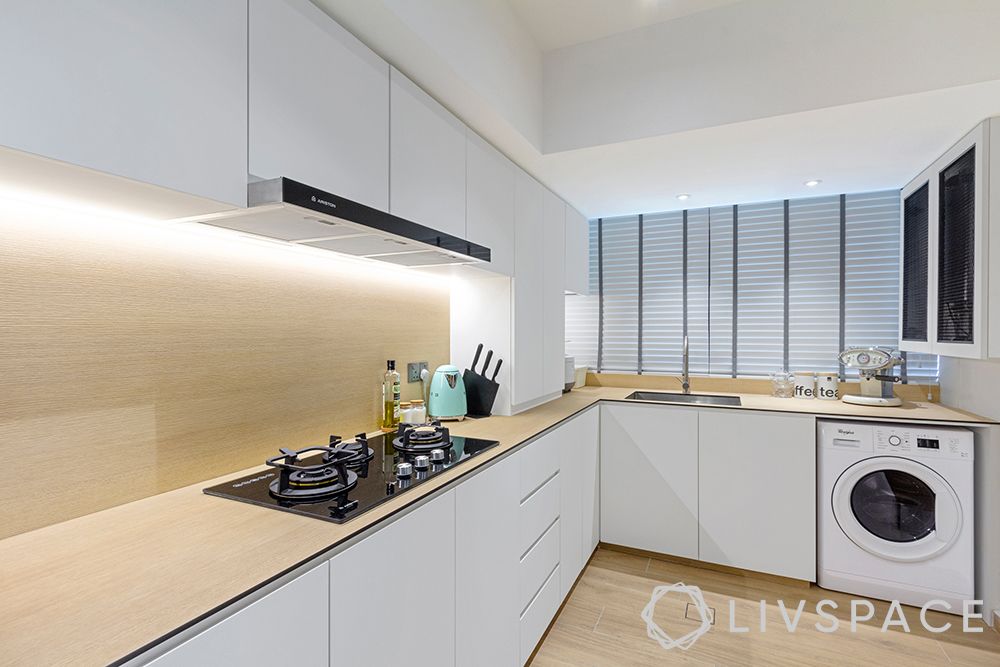 Another inexpensive backsplash material that looks like wood and laminate is KompacPlus. It comes in colours that look just like real wood, without the hassle of cleaning and maintaining it. It is a great idea for anyone who does not want to hack their entire backsplash down. You can simply mount it over your existing tiles. This material is scratch-resistant, waterproof and non-porous.
#6: Stainless steel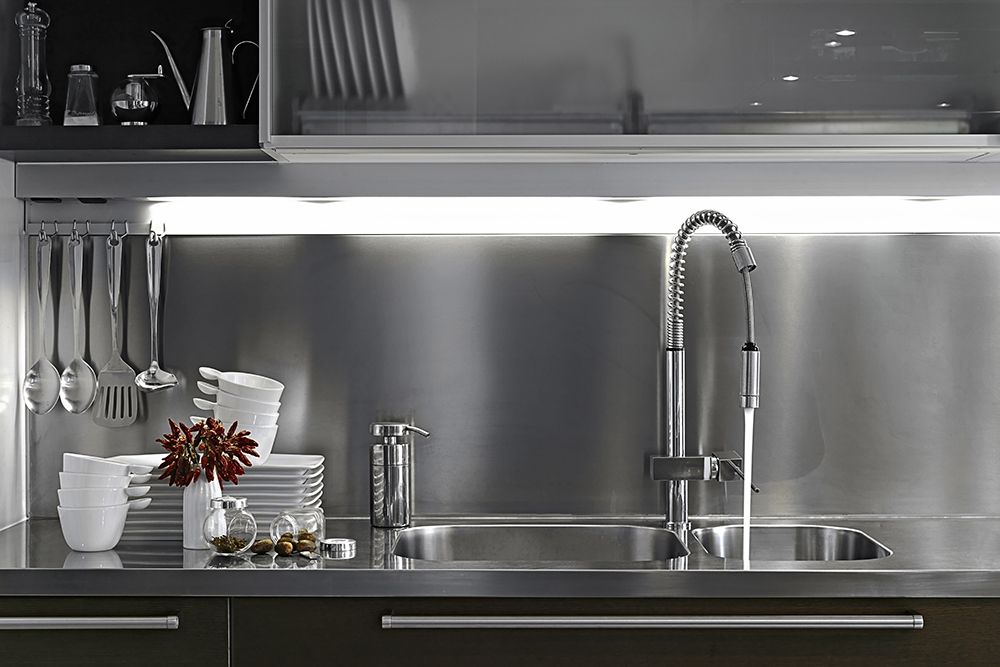 Coming to that one unconventional backsplash idea that is super easy to maintain and does not pinch your pocket. Stainless steel is a great material choice if you want to go in for a non-tile look. You can fix it to your wall directly with glue or screws. And if you happen to have an Industrial theme going on at home, then this backsplash material will do wonders to add to the look.
Try this bonus tip: Fun posters or stickers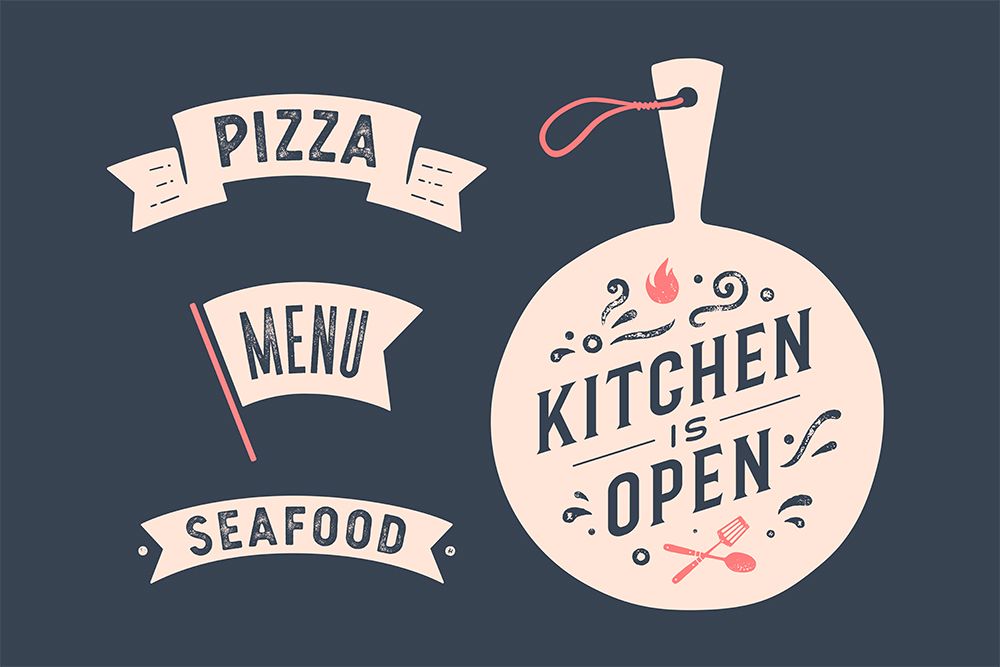 Okay, so you do not want to install a new backsplash or even go for extensive DIY projects. You can still jazz up your kitchen backsplash on a budget. All you need are some stickers and a plain backsplash. Stick them up and you are good to go! You can also purchase posters and place them in corners to divert attention away from plain jane backsplashes.
Things to know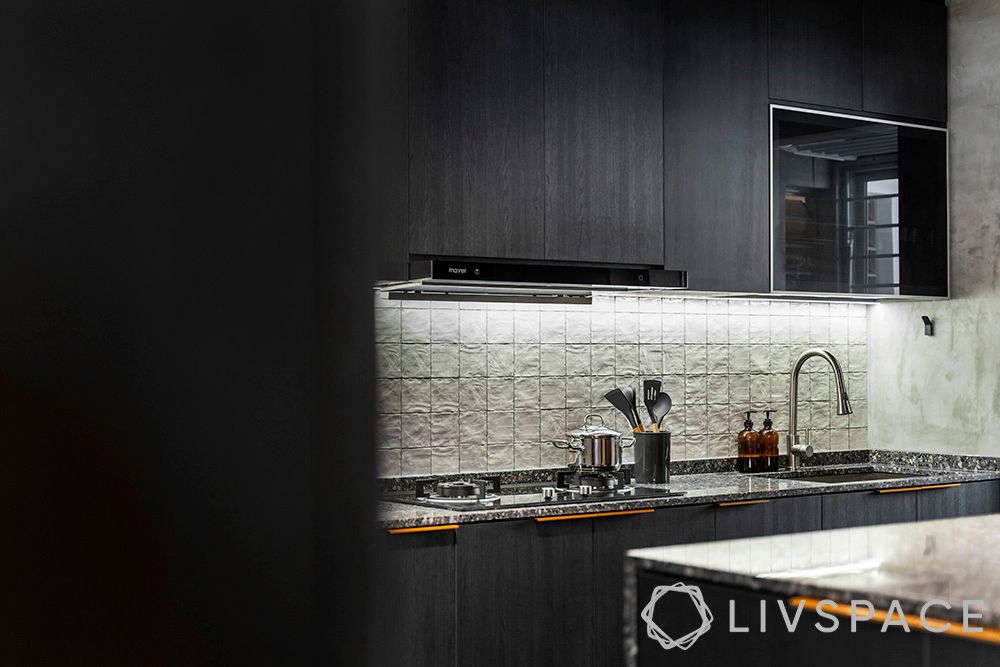 Here's a quick checklist of things that you should keep in mind while hacking your backsplash and installing a new one:
Define exactly how much backsplash your kitchen needs
The more extensive space you want to cover, the more cost you will incur
To cut down on the cost, consider covering the portions that lie just above the countertop
You can choose between ceramic or glass tiles as an inexpensive backsplash material
Depending upon the complexity of the work, you can choose to DIY or hand it over to an expert
DIYs will obviously help you save a considerable amount of money
Now that you know you do not have to spend a fortune on getting a new backsplash for your kitchen, what are you waiting for? Check this out for more: Which is the Right Kitchen Backsplash for Your Cooking Needs?
Send in your comments and suggestions to editor.sg@livspace.com.