Kitchen flooring is not something homeowners can take lightly, as the tiles you choose can make or break your kitchen. From scratches to durability, everything is a concern when it comes to this crucial part of the house. Here are some of the kitchen floor tiles with their pros and cons that can help you make the right choice.
#1: Think Kitchen Flooring, Think Ceramic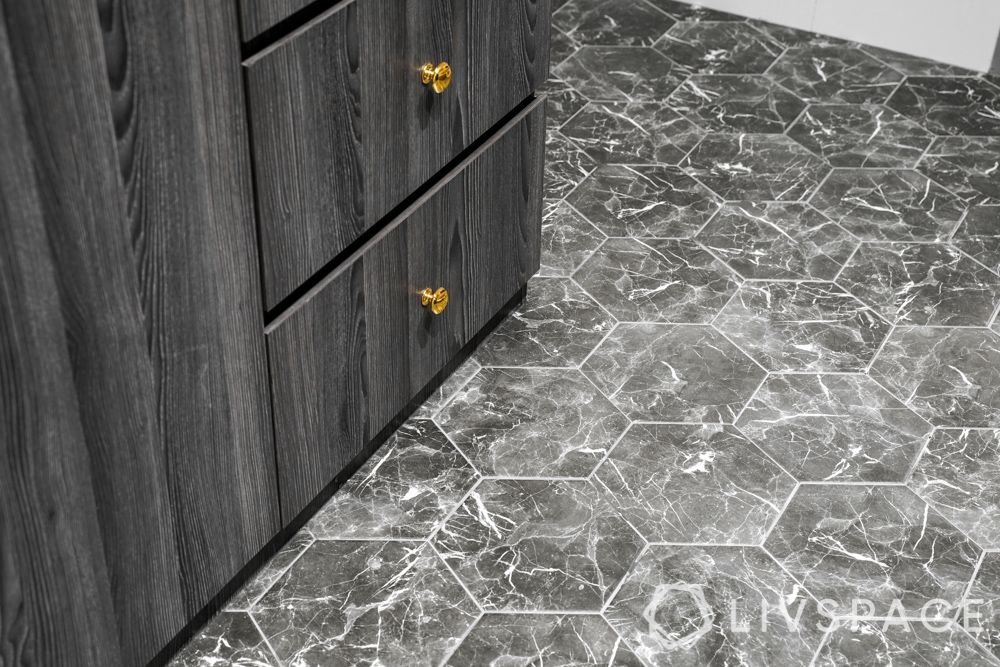 Ceramic flooring is a very common choice for bathrooms and kitchens. They are easily available, affordable and quite easy to clean. They come in a variety of sizes, textures and patterns, which ensures they satisfy the needs of a wide range of customers. Such tiles are durable as well, making for an ideal choice for kitchens. Note that they are non-porous. The only drawback is that dust can be collected in the lines, which can be difficult to clean.
#2: Sustain the Kitchen Floor Quality with Natural Stone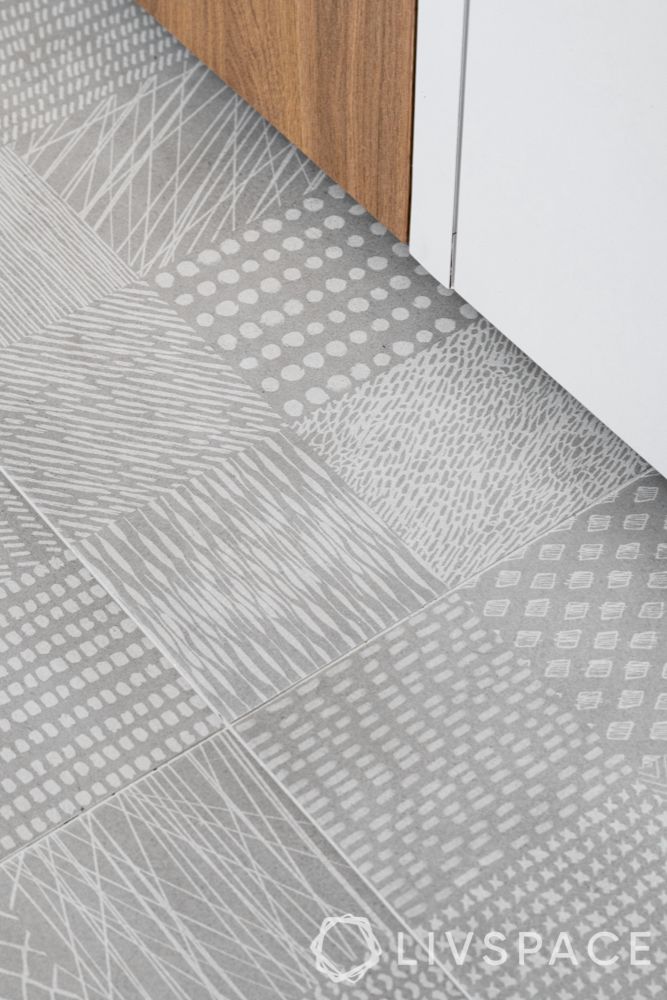 Natural stone flooring comes very close to ceramic tiles in terms of its attributes, which makes it another great choice. For starters, it is available in a wide variety of patterns, shapes and sizes. Natural stone is highly durable and extremely easy to clean. However, it is a naturally occurring resource and that puts it at the costlier end of the spectrum.
#3: Cork Kitchen Floor Tiles for a Flawless Look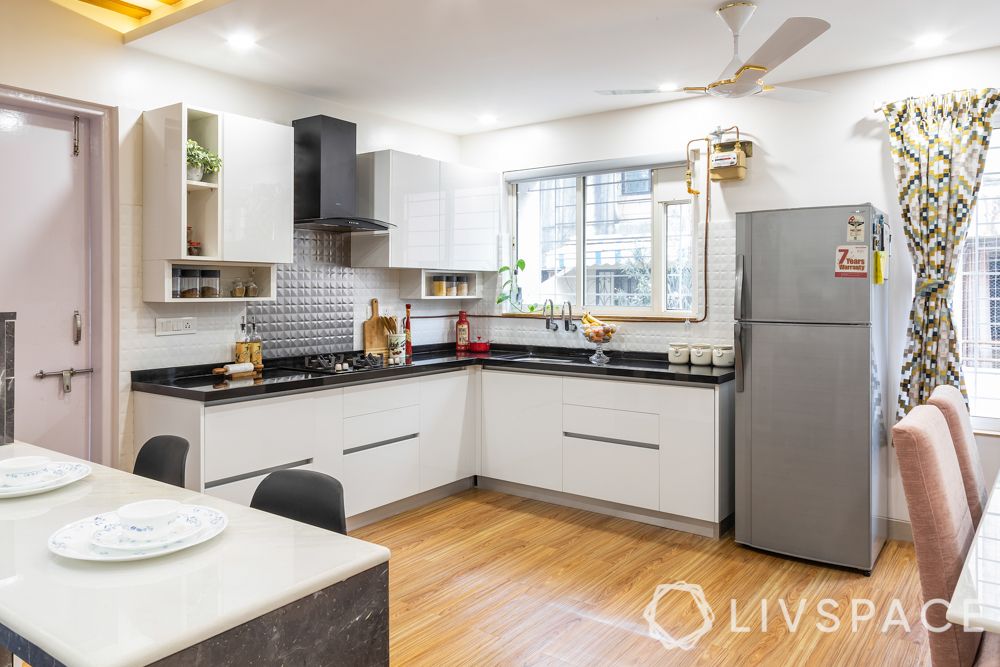 If you are looking to have an almost scratch-free flooring alternative, cork flooring should be your pick. It is absolutely seamless and due to its sturdy material, the chance of indents or stains are almost zero. It is also a healthier choice due to its eco-friendly nature and resistance to mould and mildew as well as termites and allergens. Just like ceramic and natural stone, it is available in different shapes and sizes, making it easier to adapt to your aesthetic.
#4: Lavish Your Kitchen Floor with Hardwood Flooring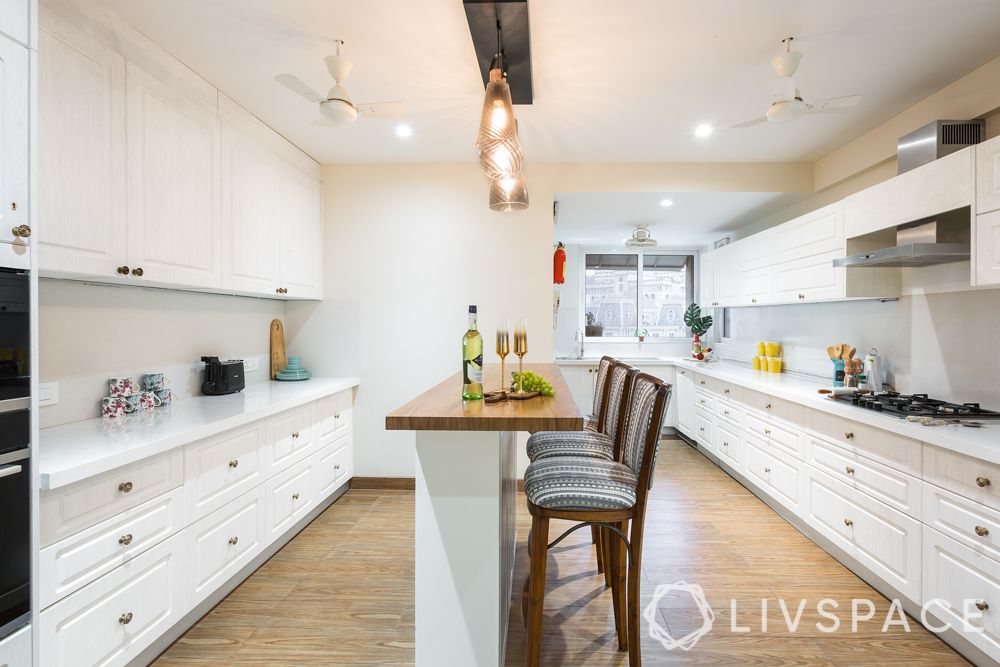 Another eco-friendly option, hardwood floors add a natural charm to your kitchen. This type of flooring mostly comes in three variations: strip, plank and parquet. It is a popular option, and also improves the value of your property. However, the cost of installation can be high and the flooring can be prone to scratches.
#5: Vinyl Flooring is a Quintessential Pick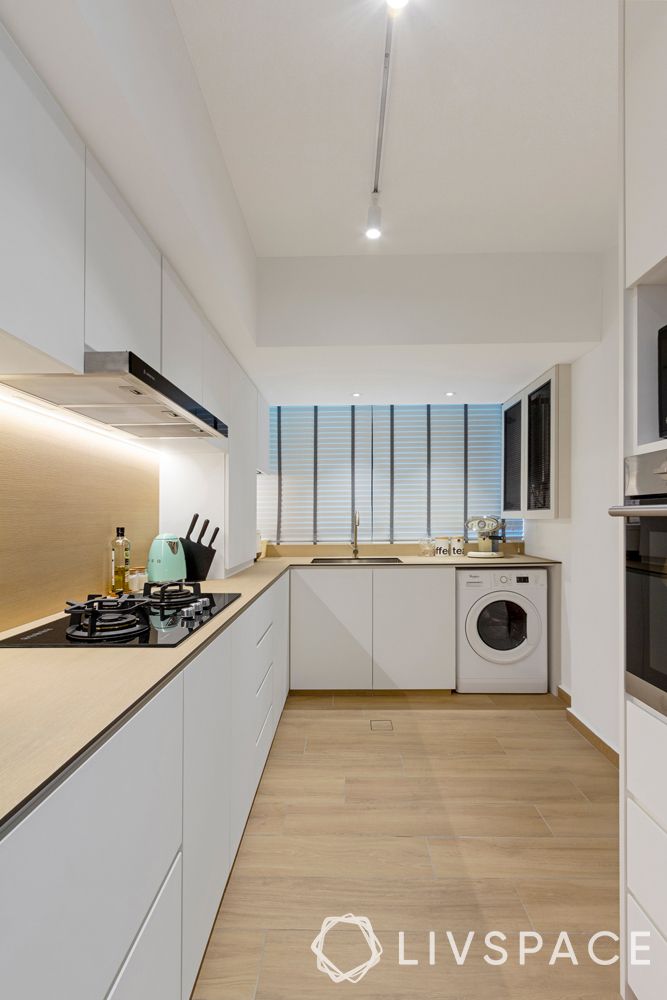 There are three types of vinyl flooring — vinyl tile flooring, vinyl sheet flooring and self-click vinyl flooring. Vinyl flooring is made by compressing different materials together, which lends it a certain resistance to scratching. It is affordable, waterproof and comes in varying options that will enhance the overall look of your kitchen. This is currently one of the most popular flooring choices in Singapore.
#6: Porcelain Lends Sophistication to Your Kitchen Floor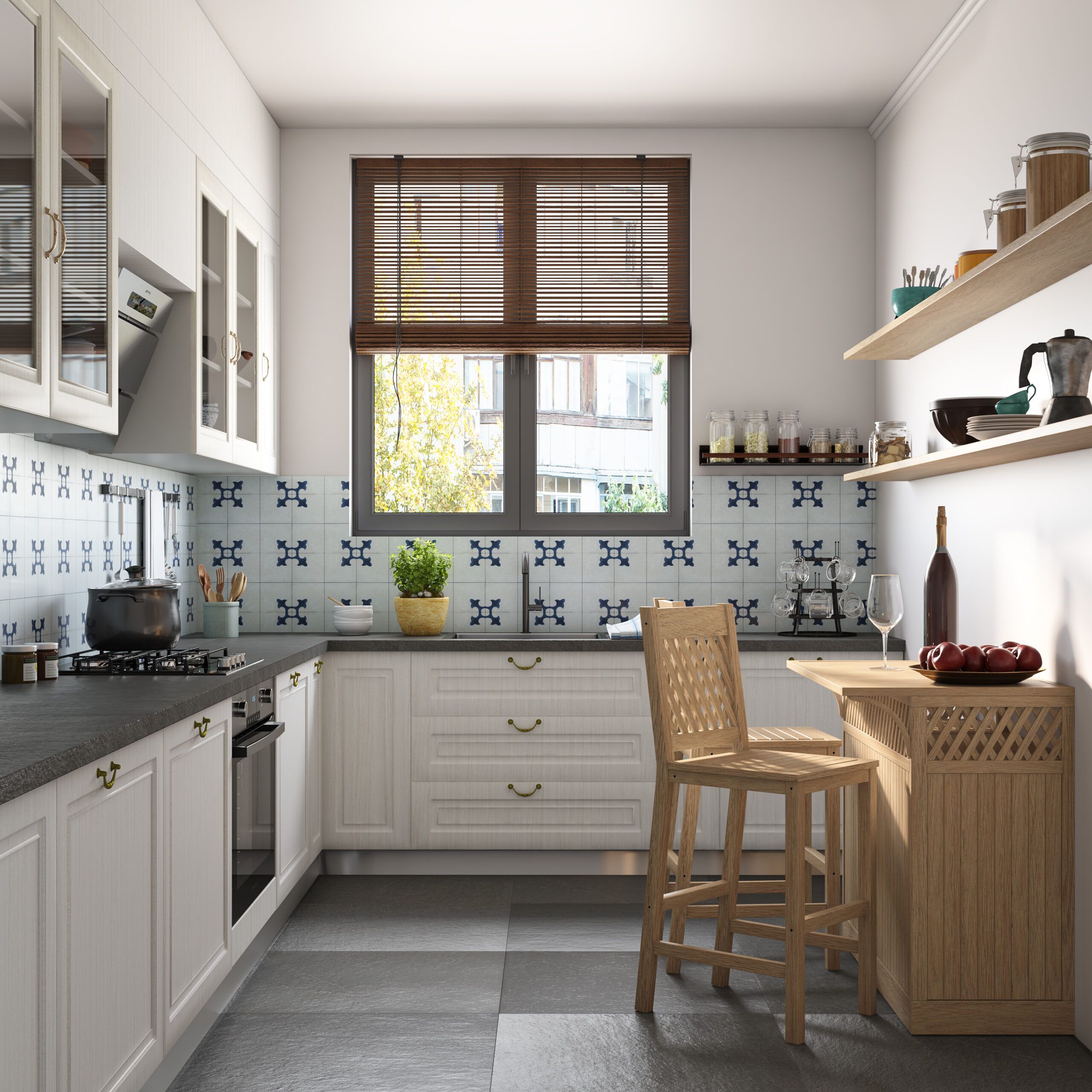 Porcelain flooring is known for its durability and water-resistant properties. If you are a heavy- duty user, this is the hardest material that is available in the market currently. Except for its high installation cost, which is a one-time commitment, this flooring will provide you with stain- resistance and a plethora of choices in textures, styles and sizes.
#7: Marble Kitchen Floor Tiles Upscale Your Taste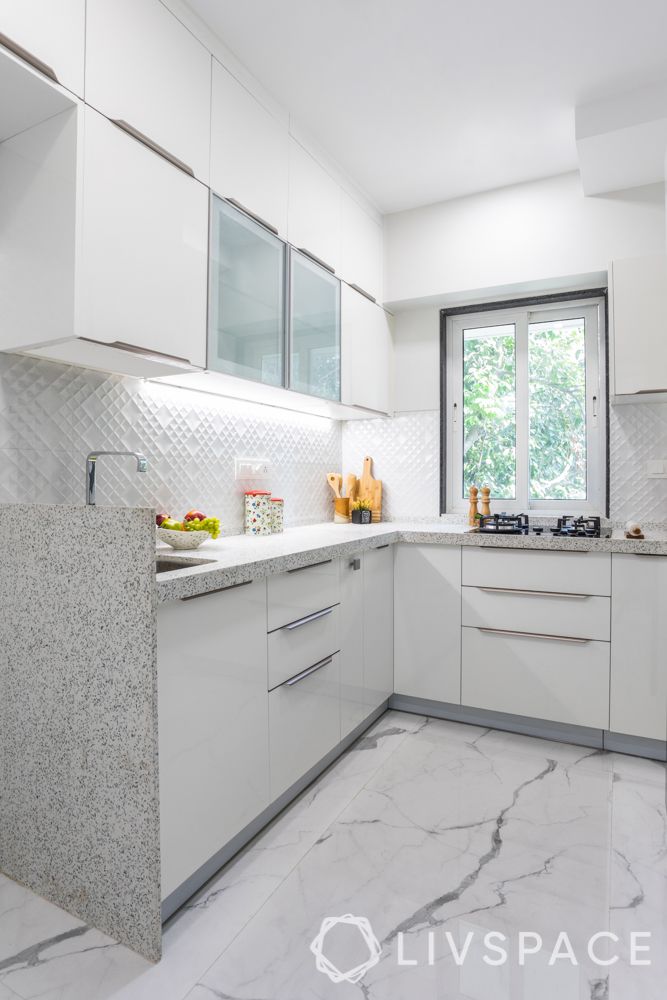 Marble flooring is popular for a lot of reasons. It is at the top of the list as far as flooring options go, given its elegant appearance and durable nature. It is a perfect combination of aesthetic and functionality. This flooring is a typical choice for most rooms of the house, including the kitchen. However, it typically comes with a high installation cost and can be prone to discoloration, and thus requires regular maintenance.
#8: Cement Screed is a Budget Friendly Kitchen Flooring Option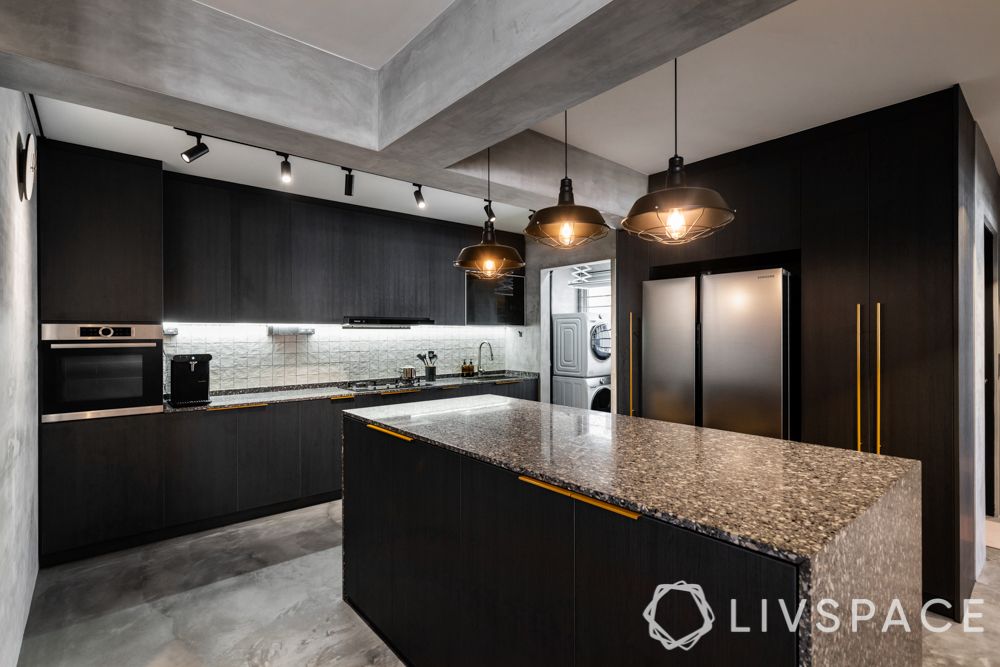 If you are going for a 'modern warehouse chic' look inspired by the early 1900s American era, cement screed flooring is a good option. A popular element of the industrial design style, this flooring is low-maintenance and durable. However, it can be slippery so avoid it in case you have elders or children at home.
#9: Linoleum as Kitchen Flooring is durable and classy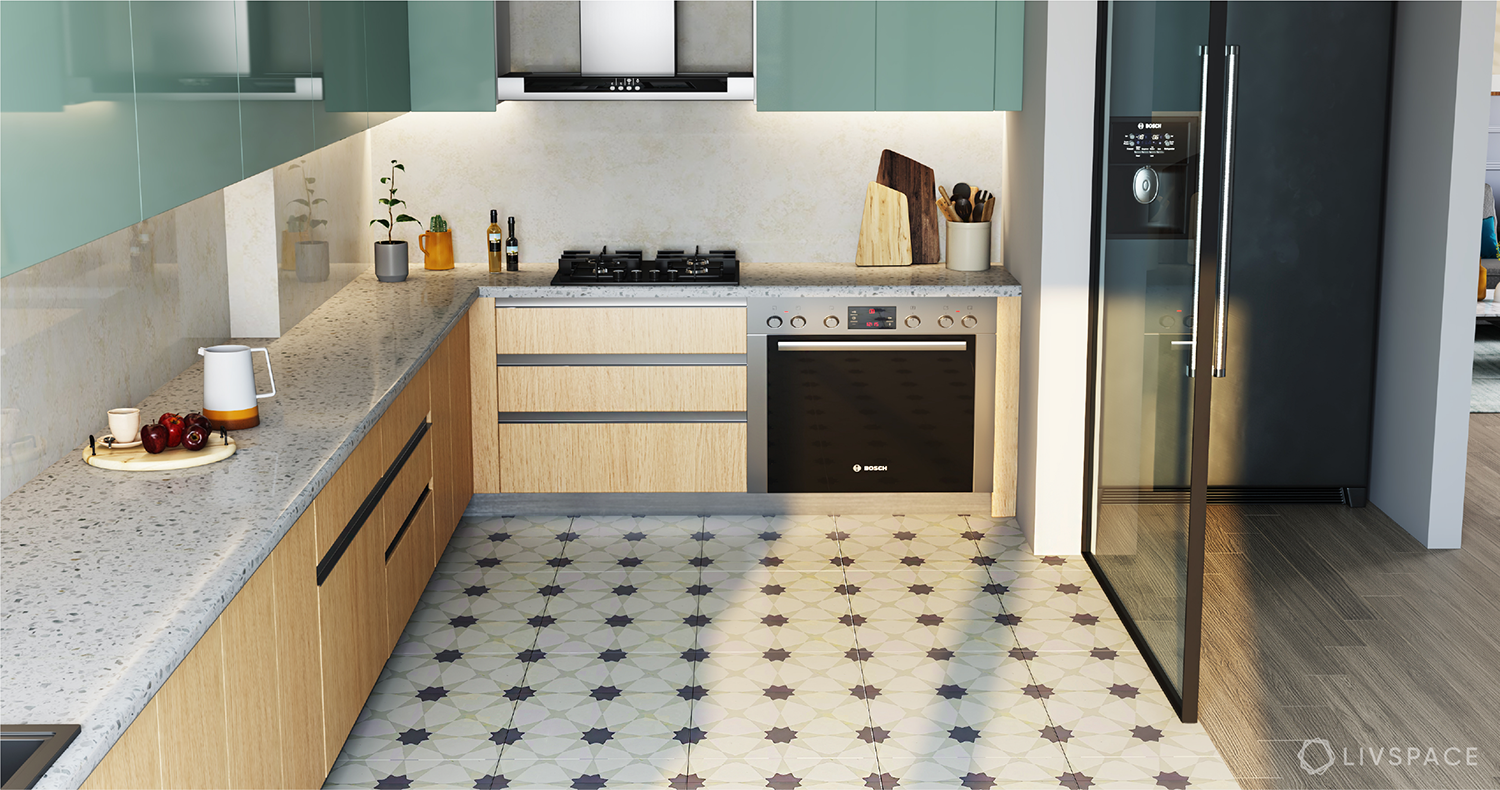 Linoleum flooring is made using materials such as cork dust and solidified linseed oil, making it free of harmful chemicals. It is rather low-maintenance, durable and uses renewable products, which also makes it eco-friendly. However, it is not scratch-resistant and can be prone to discoloration.
We hope that these tips have been useful to you in making your decision. If you are looking for trendy kitchen flooring, this article might be able to help you further. Wondering how our customers feel about working with Livspace? You can check out the Livspace kitchen reviews here!
How Can Livspace Help You?
We hope you found our ideas useful! If you want beautiful interiors for your home, then look no further. Book an online consultation (link to: https://www.livspace.com/in/hire-a-designer) with Livspace today. Delivering safe home interiors has been our No. 1 priority. Click here (link to: https://www.livspace.com/in/page/covid) to find out how interiors are being delivered following all safety protocols.