The kitchen is one place at home that involves a lot of activity and thus it needs to be designed very well. Although an average kitchen is designed around the work triangle, you must understand that dividing it into demarcated zones will make your life easier. Primarily because a work triangle might not work out for compact kitchens, whereas following a kitchen zone guide is possible for every kitchen. Your kitchen can be divided into 4 major zones:
We have a bonus zone as well if you're interested and have the sort of space for it!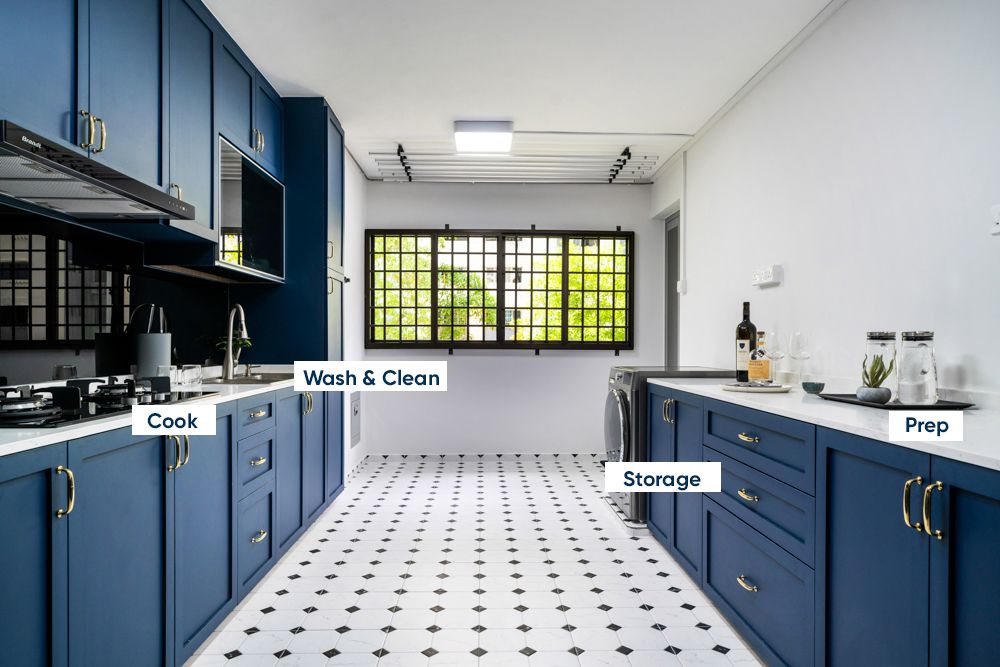 #1: Work space and prep zone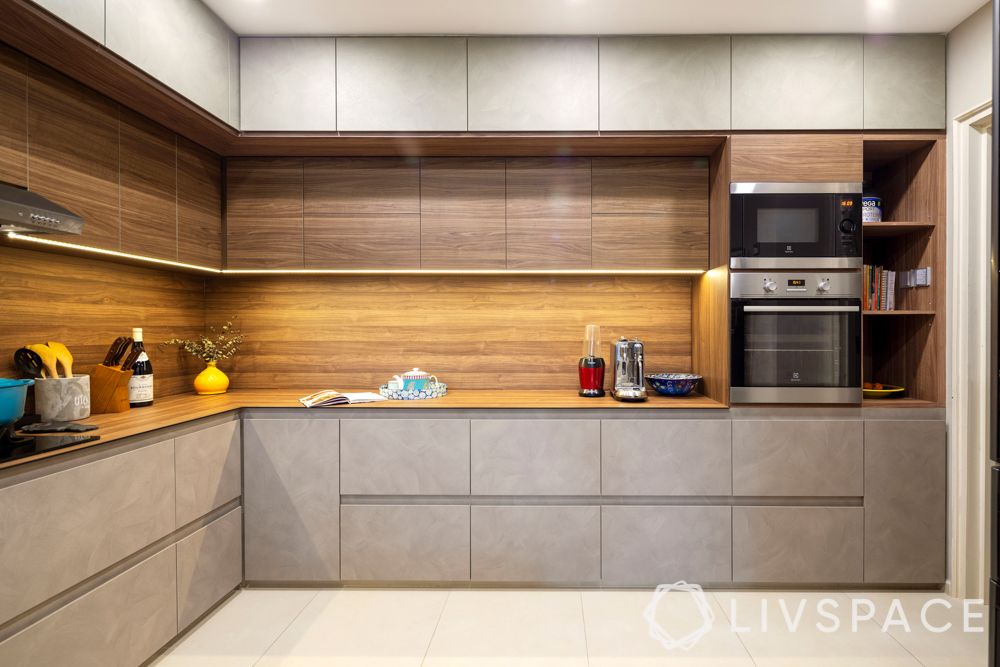 If you regularly work in your kitchen, you would know that the prep zone is the most important as this is where you end up spending most of your time (at least I do!). I love having ample countertop space for regular tasks like cutting, peeling, mixing, baking and so much more. Therefore, the prep zone in your kitchen is the side of your counter which has maximum free space. It should be close to the storage units and preferably the refrigerator so that everything is easily accessible. If possible, try having your trash can in close proximity to your prep zone, to avoid unnecessary spills on the floor.
#2: Cook zone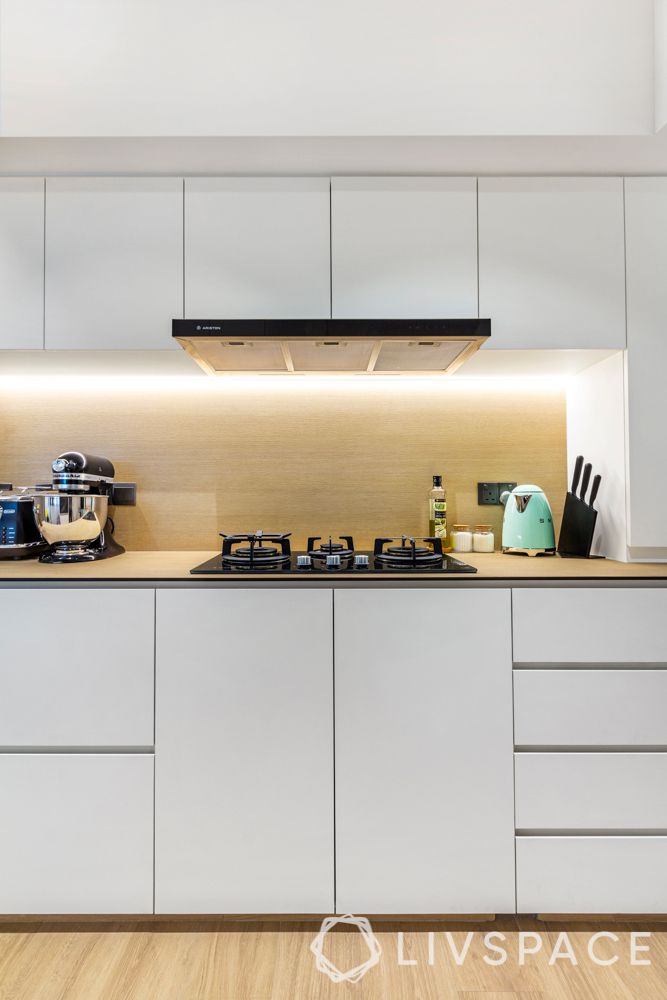 This zone is where the actual cooking takes place. So according to the kitchen zone theory, your cook zone should comprise your cooktop along with some storage. By this storage, we mean spice racks, storage for pots, pans, and other basic utensils you might need for your cooking. Opt for bigger drawers to keep cooking utensils close to your cook zone. Since this space is where you will be moving around a lot, allocate space accordingly.
#3: Wash and clean zone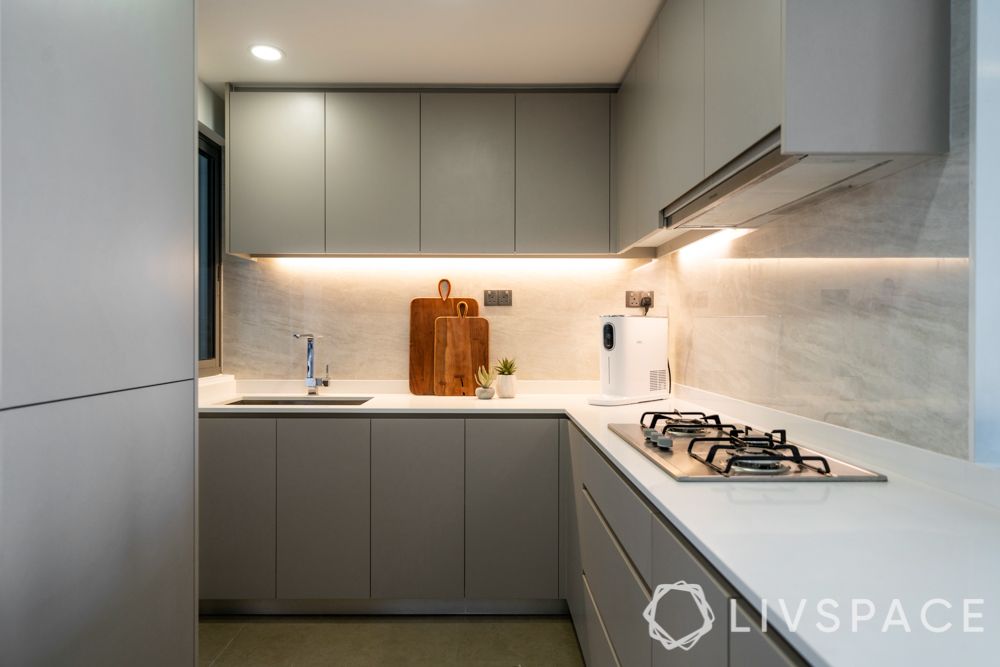 With hygiene and cleanliness more important than ever, the clean and wash kitchen zone is essential. This zone consists of the sink and some storage for washed utensils and dishes. You can have a compact area for washing vegetables, fruits and meat before you start cooking. Also, make sure you maintain perfect hygiene in this zone since this is the wet area and is susceptible to grime and mold. So, clean your clean zone regularly!
#4: Storage zone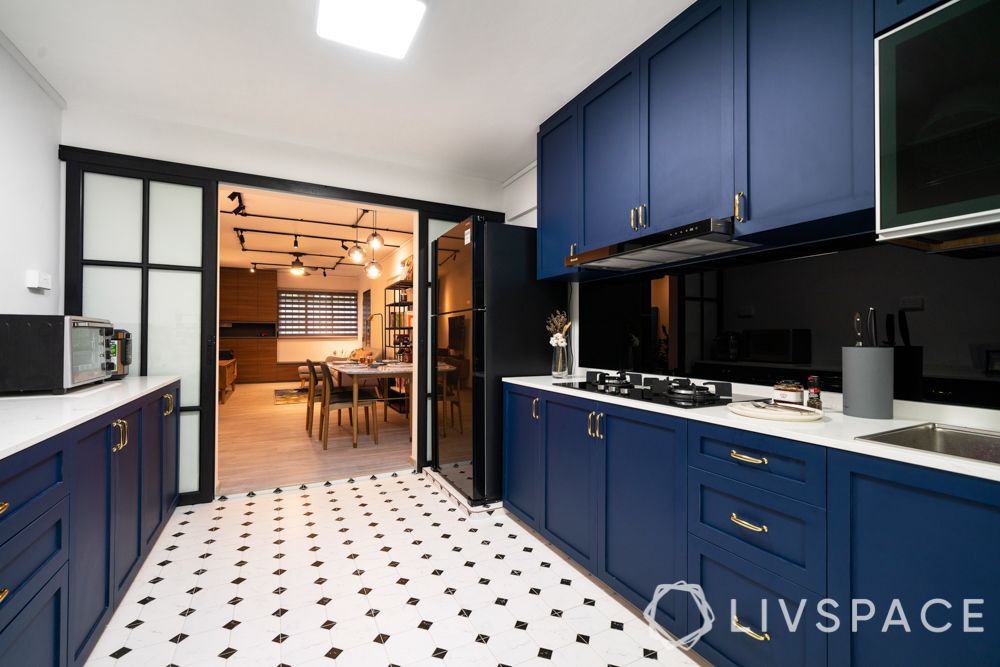 One thing I am very particular about in my kitchen is storage. I like to make sure that I have enough storage space for all my groceries and everything is neatly packed in one kitchen zone. This makes it easier for me to take account of my things since everything is stored in one area of the kitchen. The ideal place to have the storage zone is near the entrance. Everything from the refrigerator, cabinets and countertop storage falls under this zone.
#5: Additional zone (Serve)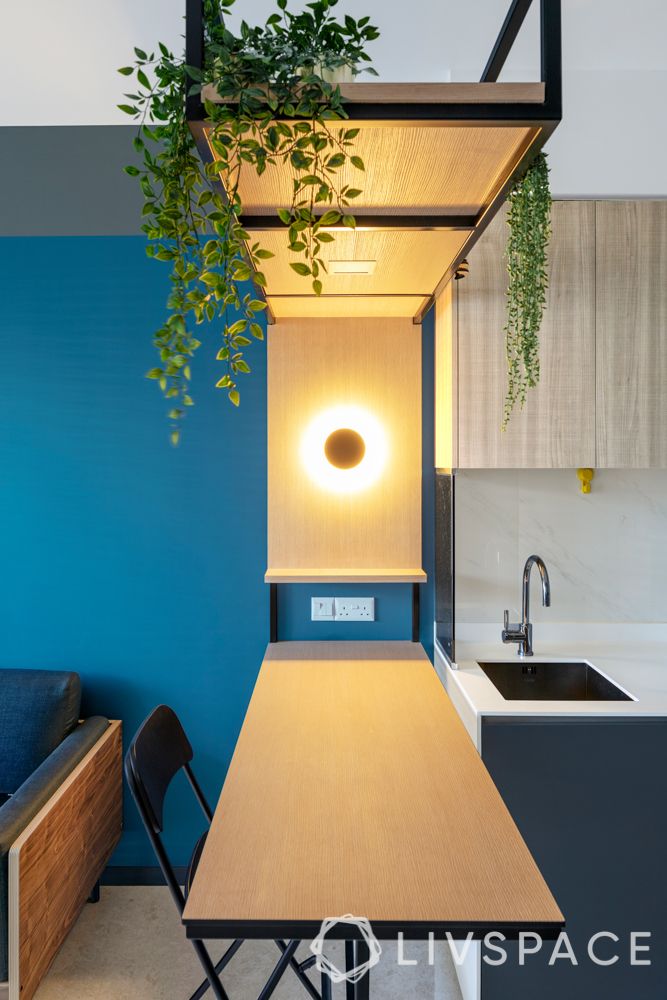 If you are someone who loves grabbing a quick meal on-the-go, then it is a good idea to have the serving zone in your kitchen. This is nothing but a compact serving table that can double-up as a breakfast counter. So if you have kids or throw regular parties, you are going to thank this zone!
Check out this 4-room BTO:
Did this help you in knowing your kitchen better? We hope you are now ready to make your kitchen a more efficient space! For some inspiring kitchen designs curated by us, check this out: Stunning Kitchen Ideas for Your HDB.
Send in your thoughts and suggestions to editor.sg@livspace.com.