Your kitchen design often dictates how you cook. From whether you receive sufficient light in your kitchen to whether you can have dedicated zones, it all depends on your kitchen layout. While you might be okay with the layout provided in your HDB or condo, a few simple tweaks could transform the kitchen design and give you a cooking space perfect for you! Read on to find out which kitchen works best for you and why.
#1: Closed Kitchen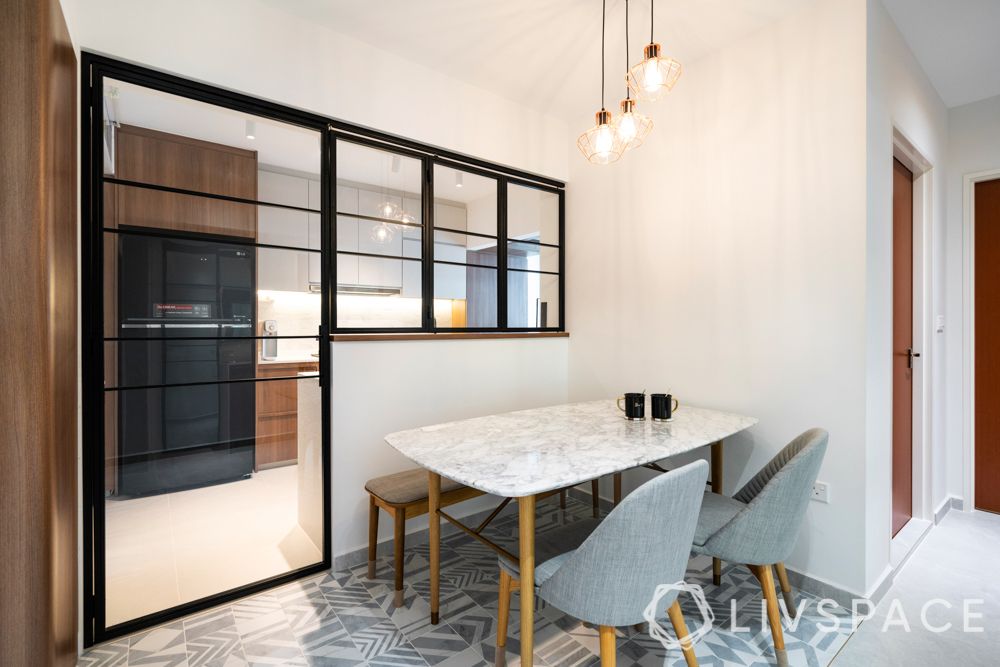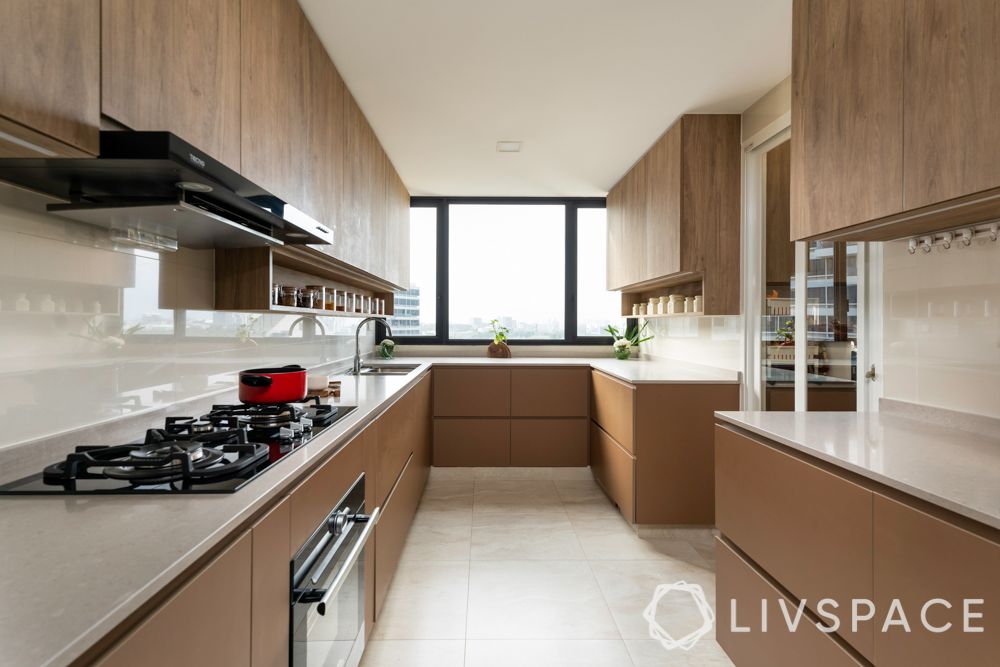 If you're used to cooking regularly, a closed kitchen is possibly exactly what you have envisioned. This comes enclosed by walls and separated from the rest of your home with a door. This gives you plenty of room to cook. You can have cabinets built on every wall. With an enclosed kitchen, you can opt for a parallel or U-shaped layout to optimise space usage. With this, you have ample storage and countertop space.
Ideal for: Homes where heavy meals are cooked regularly. Moreover, if you tend to make a mess while cooking, this kitchen layout will help you hide it away neatly!
#2: Open Kitchen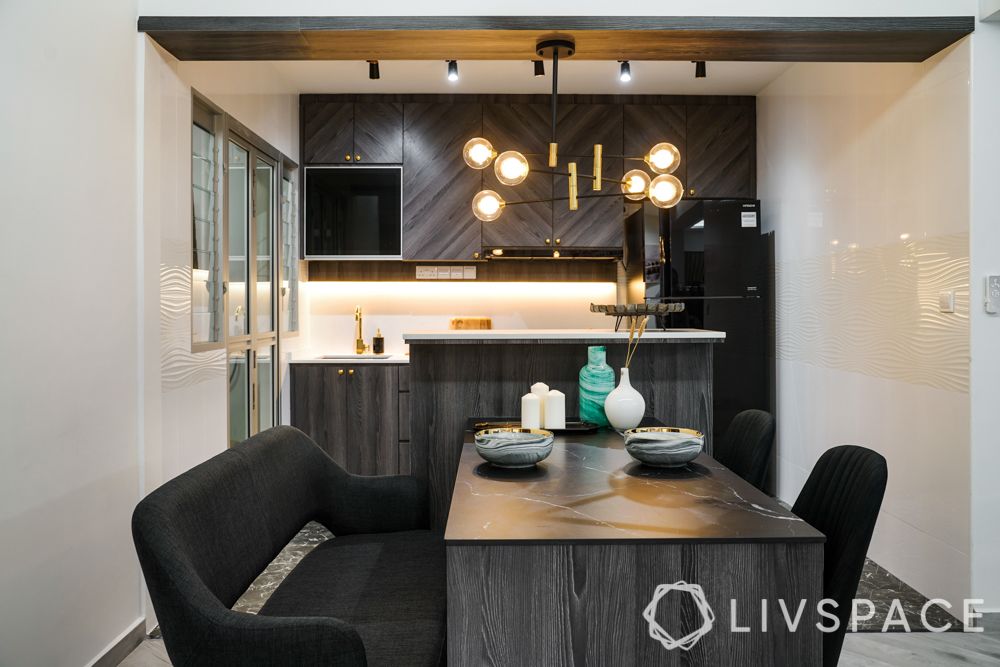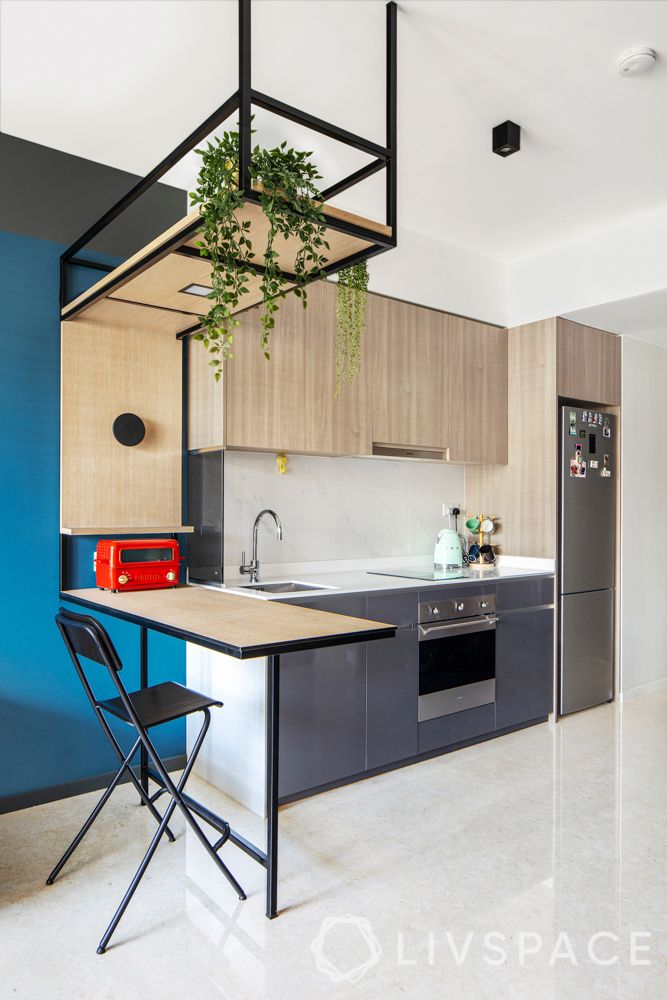 If you have a compact home and want more space, you can consider an open kitchen layout. An open kitchen design is simply one that does not have a wall separating it from the rest of the home. This makes your home look more spacious.
Open kitchens work wonders in homes where the kitchen was previously small and dark. If your kitchen does not get enough sunlight, this is a good way to open it up and brighten the space.
Ideal for: Perfect for compact homes to help give the illusion of a larger space. Also, if you are fond of hosting, the open kitchen setup might be perfect for you! This way, you can keep talking to guests even when you step into the kitchen.
#3: Island Kitchen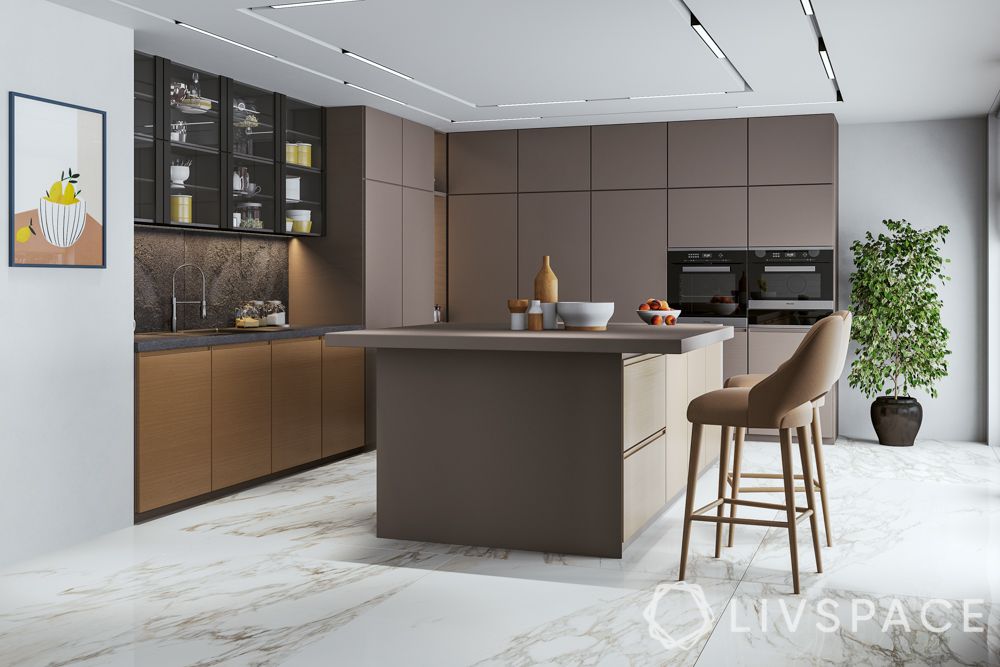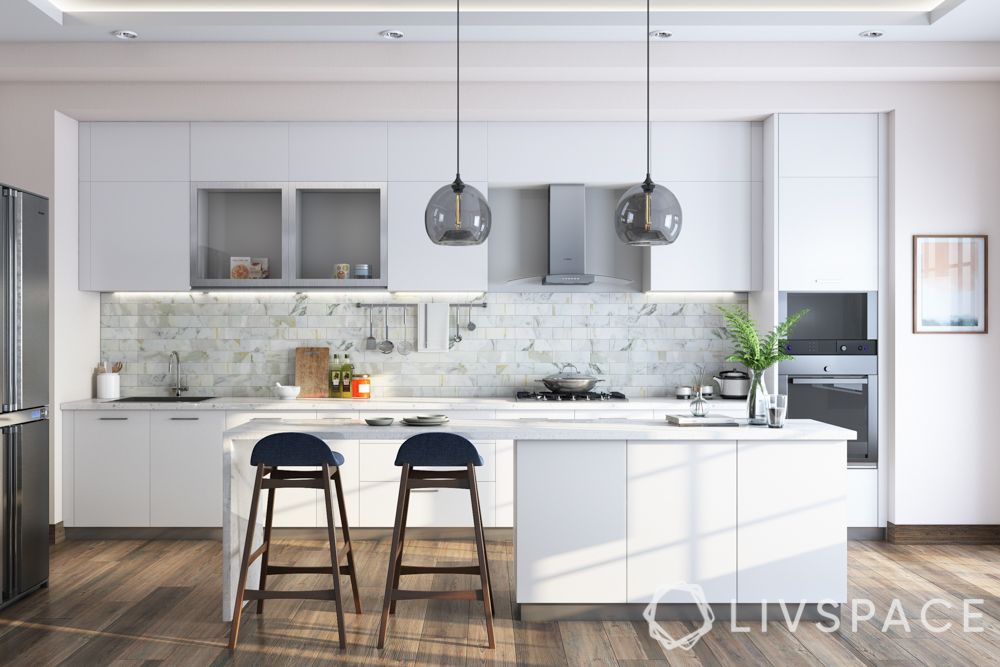 If you have a standard kitchen but feel the need for more counter space, you might be in need of an island! A kitchen island is exactly what it sounds like: a freestanding unit in your kitchen design. You can use this space to do away with a formal dining area. While it is popularly used for adding storage space to your kitchen, you can also have built-in appliances here. Use this freestanding unit to demarcate specific zones in your kitchen.
Ideal for: Spacious kitchens with insufficient countertop space. Also, if you've got kids this set up allows them to lounge or even study at the island counter when you are busy whipping out meals.
Tour this BTO:
Still not sure about designing your kitchen? Take the kitchen design quiz!
Send in your thoughts and suggestions at editor.sg@livspace.com.