Exasperated every time you walk into your cramped kitchen? Worry not! You can still stretch this small space. Our interior designers give clever, easy solutions for your small kitchen design.
Small Kitchen Design Tip #1: Dousing in neutrals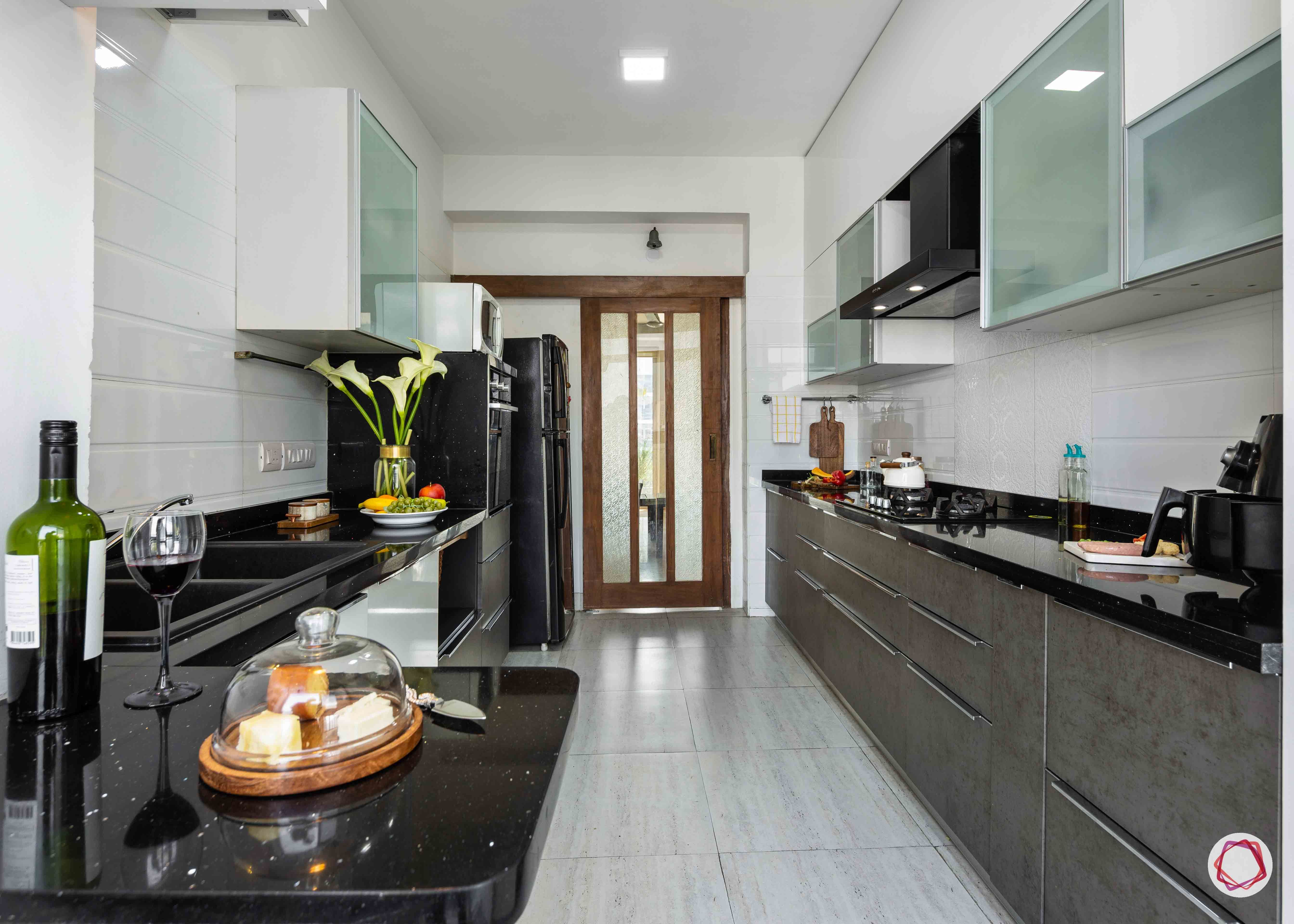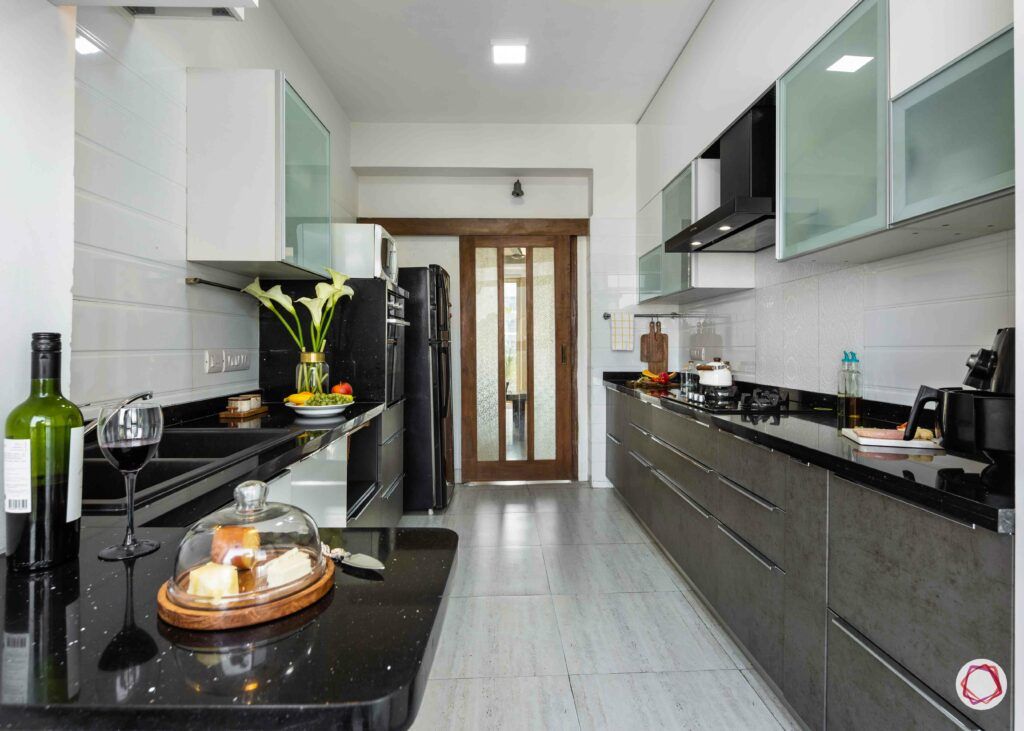 Add white cabinets, countertops, walls and ceiling to create a seamless, roomy space. Layer it with several shades of white or pair with a contrasting texture to ensure it doesn't look mundane.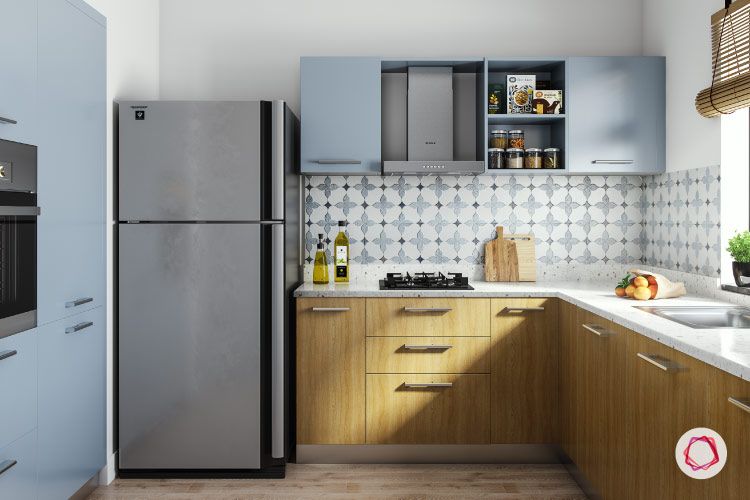 Always use neutrals to create a wide, spacious look. To jazz things up, pick colored laminates or add interesting dimensions with tiles, black boards or even stylish handles on shutters.
Furthermore, light colors cast a peaceful aura, while giving the kitchen an expansive effect. Not just that, neutrals can be effortlessly combined with a wide range of colors so the possibilities are endless!
Small Kitchen Design Tip #2: Visual tricks with cabinet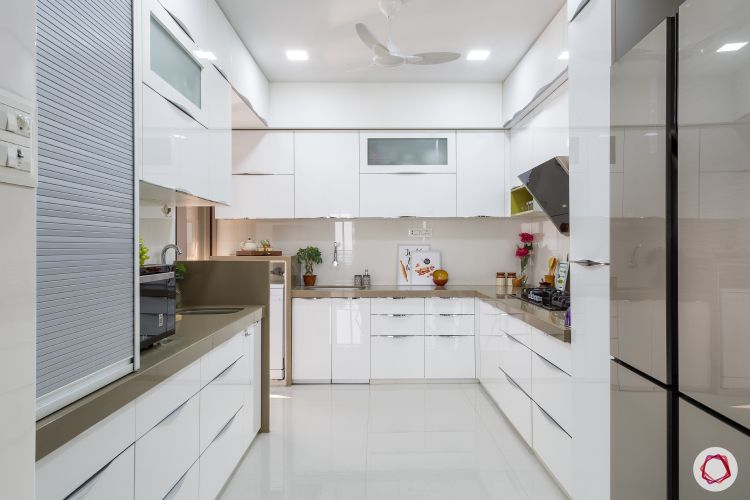 Choosing ceiling-high cabinets can add height by drawing your eyes upward, and you get more storage too.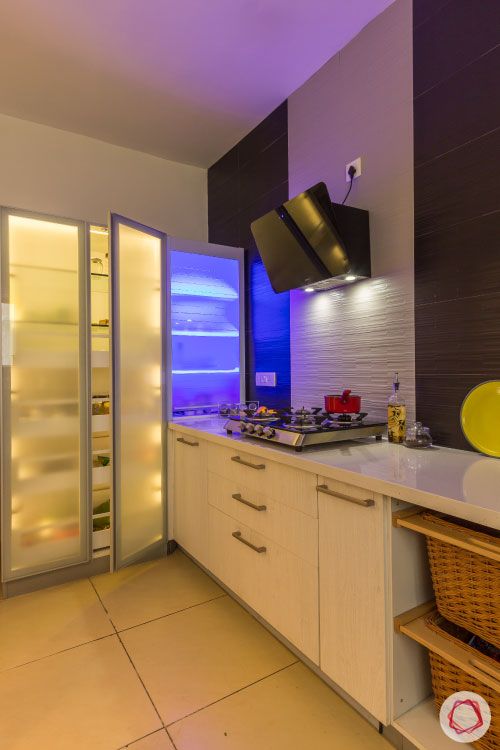 Use glass doors to add depth. However, if you must have a few solid doors for privacy, then choose recessed panels to create stylish, subtle shadows.
Don't look at your kitchen cabinets from a purely functional standpoint, use these tricks to style them and expand your line of vision.
Small Kitchen Design Tip #3: Modular storage to the rescue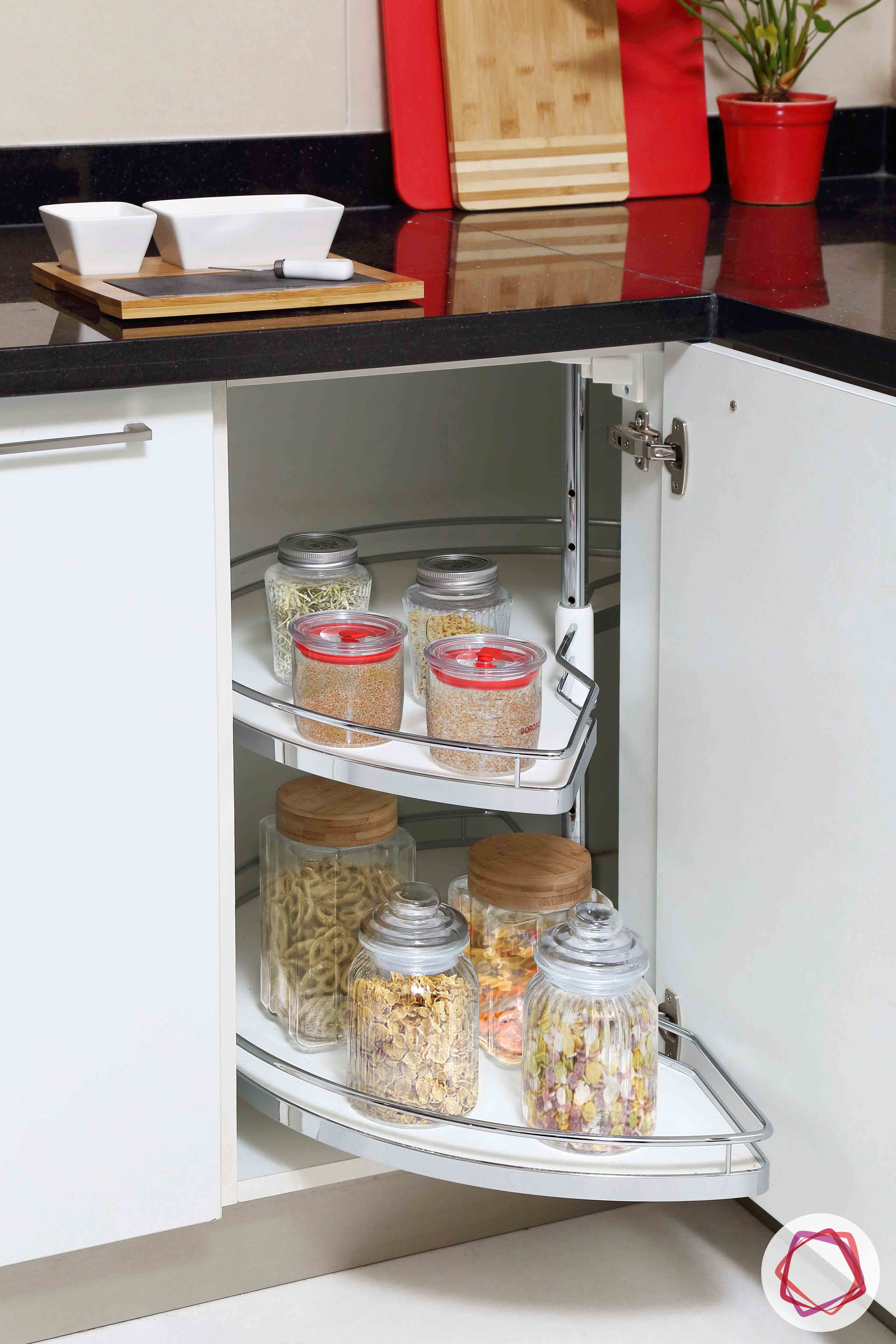 Invest in modular storage to make every inch of your counter count. Install a cabinet at a dead corner to conceal coffeemakers, toasters and other small appliances.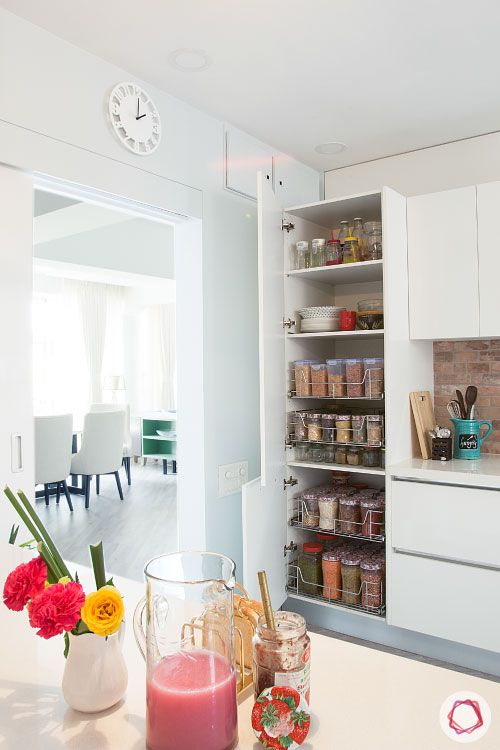 Smart storage can really make life simple. Besides, for tight spaces, use a slim pullout pantry, so that items in the back are just as easily accessible as the ones in the front. From wire baskets to magic corners, modular kitchen accessories help keep small kitchens organised.
Small Kitchen Design Tip #4: Make It Bright and Airy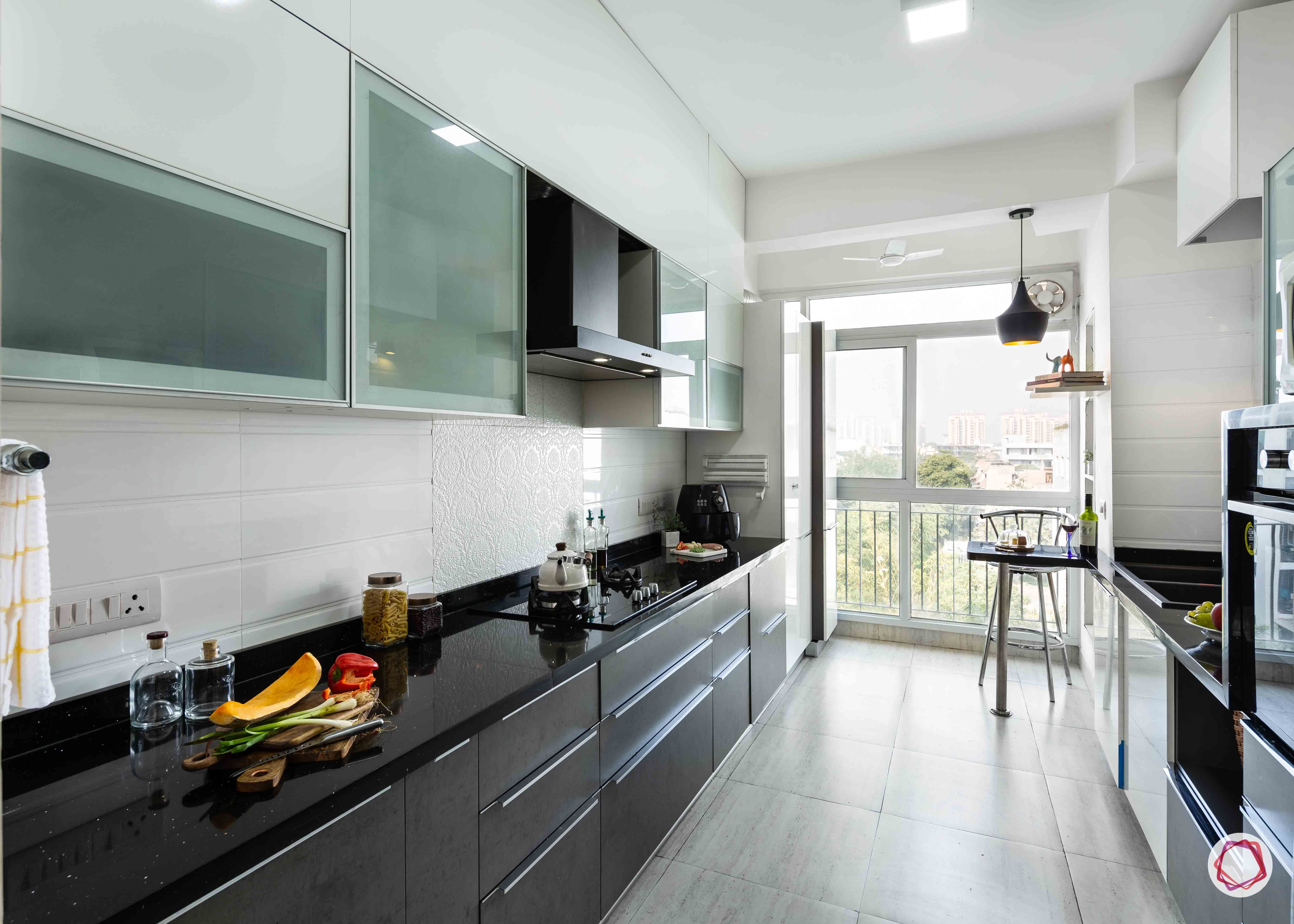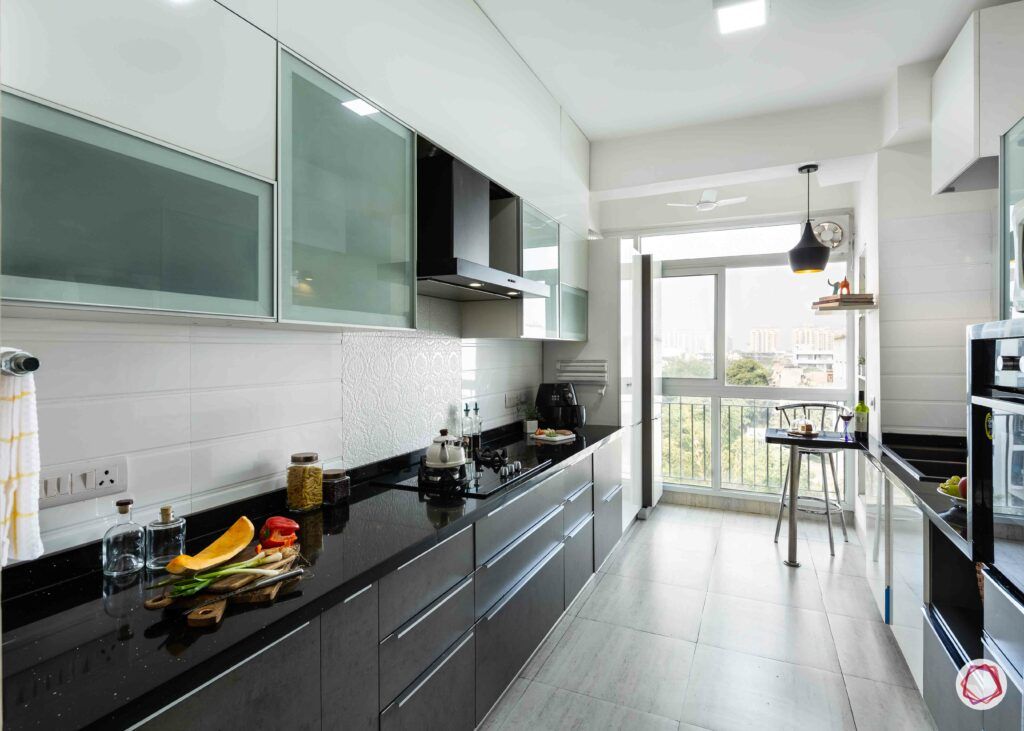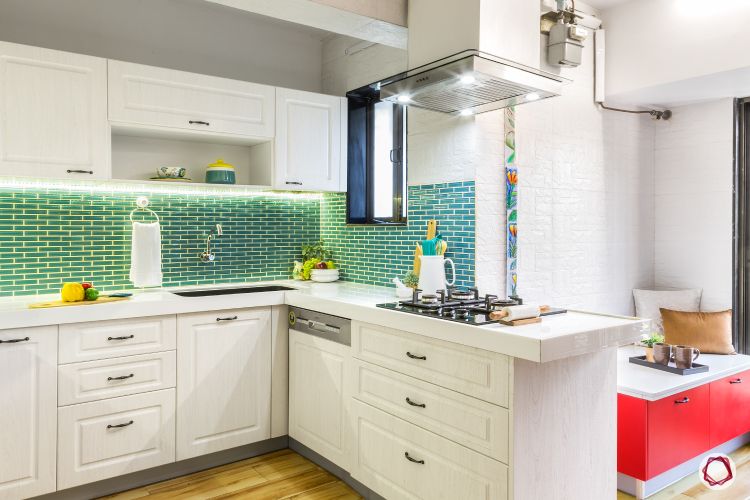 Do away with walls and go for an open kitchen. Furthermore, the counter can be used for preparing meals as well as for dining. This not only ups kitchen aesthetics but also magnifies its openness and encourages socialising during meal times. Alternatively, you can incorporate large windows or at least ensure existing windows have minimum coverings and let in plenty of natural light.
If you are building a kitchen from scratch, then use this handy tip to break the boundaries of a traditional kitchen.
Small Kitchen Design Tip #5: Golden Triangle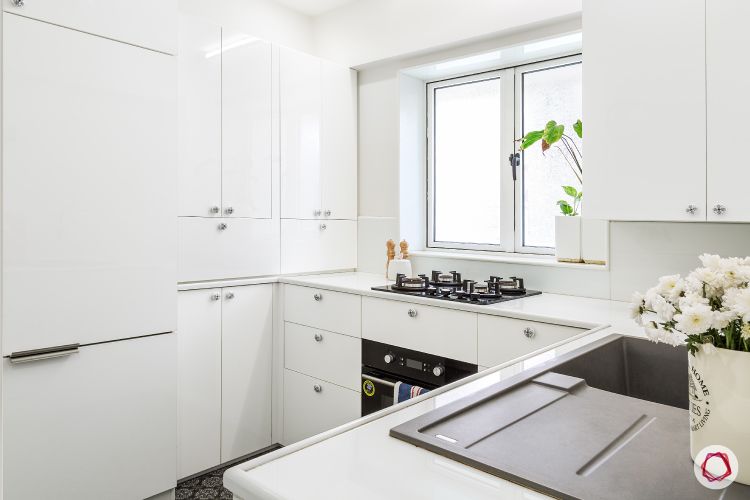 Remember to have your hob, refrigerator and sink fall within the lines of a triangle. This ensures ease of access and enough space , especially in a parallel kitchen, for two people to work without bumping into each other.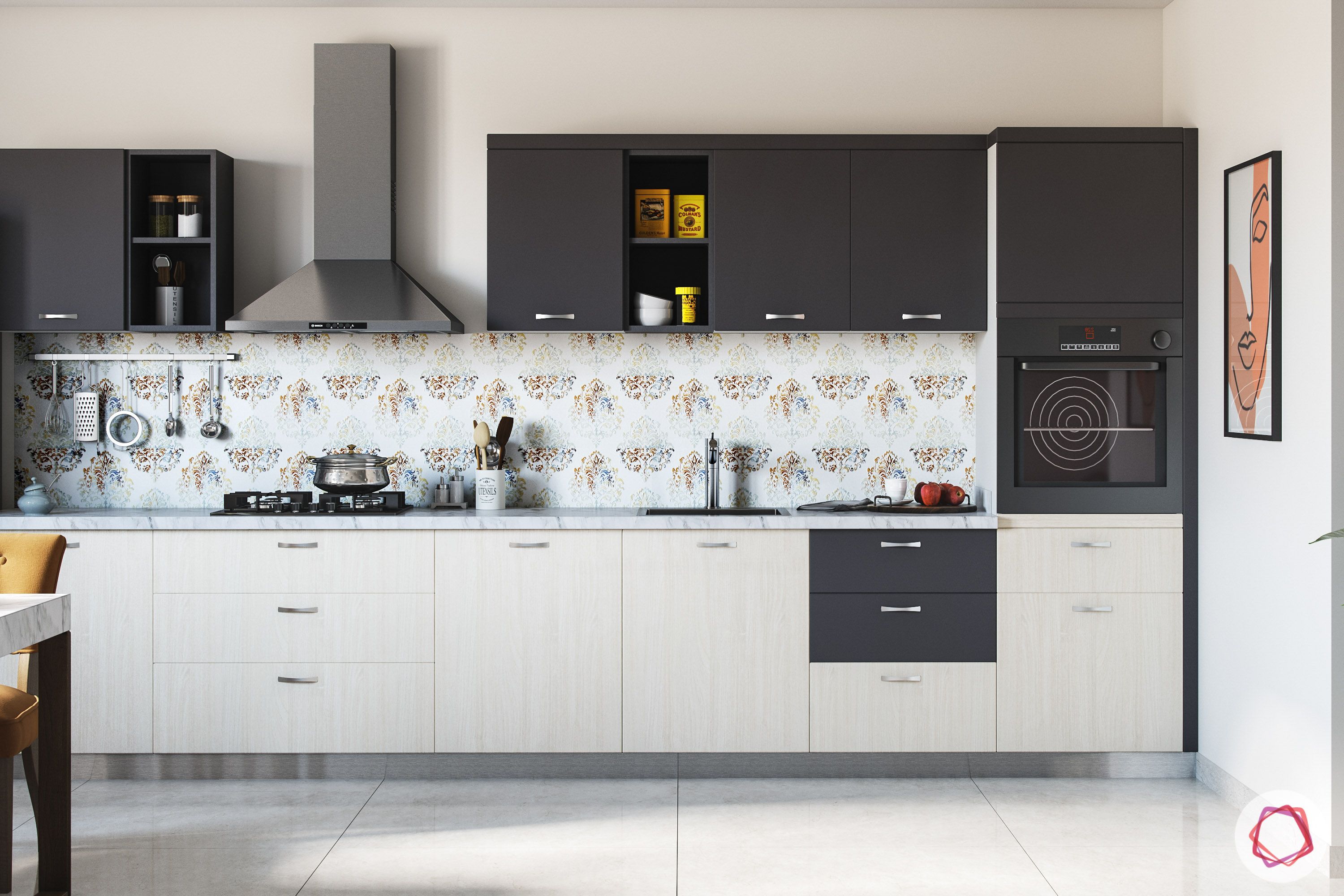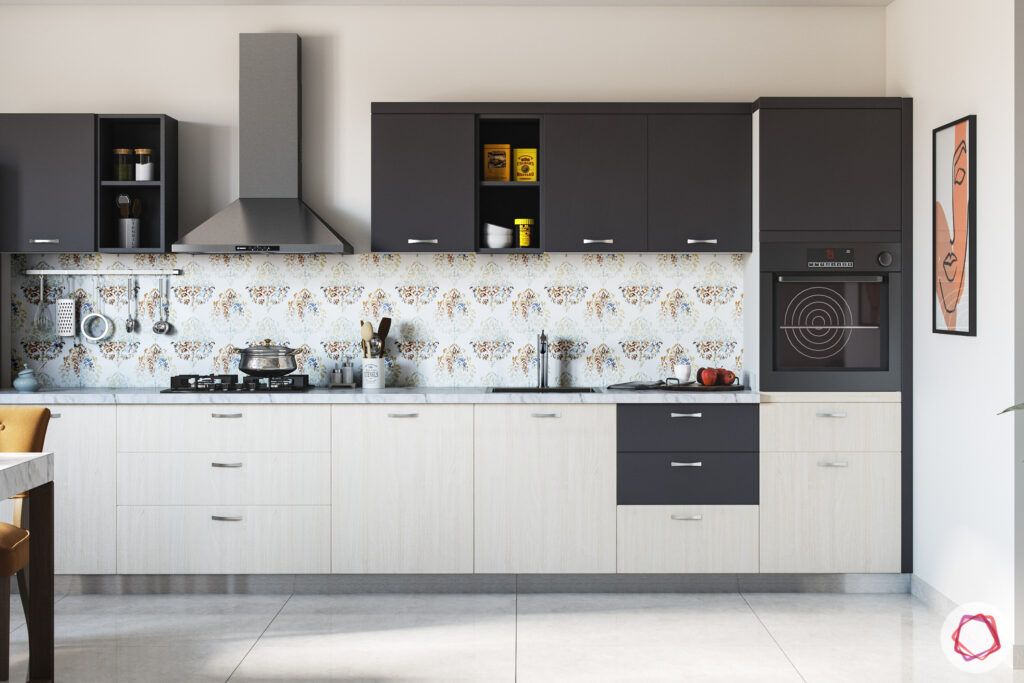 For narrow spaces, opt for a single wall kitchen. Subsequently, all appliances, storage and the work-space are arranged along a single line. This is a sure shot way to optimize space.
However, the above aesthetic tips will be completely ineffective if this golden rule is not applied to your small kitchen.
Tour this HDB:
Use these tips to transform your small kitchen into a commodious yet cozy haven that will make whipping meals a delightful experience.
Send in your comments and suggestions.