Looking for lighting options that aren't tube lights? We hear you. While tube lights do the job well, it doesn't stretch beyond having your interiors bathed in white light. New Singapore homes are now flaunting several lighting ideas. And in the living room, which serves both as a place of formal interaction and an area for intimate conversations with old friends, you should have lights that set the mood! So, what living room lighting ideas work well for your home? Read on to find out!
#1: Recessed Light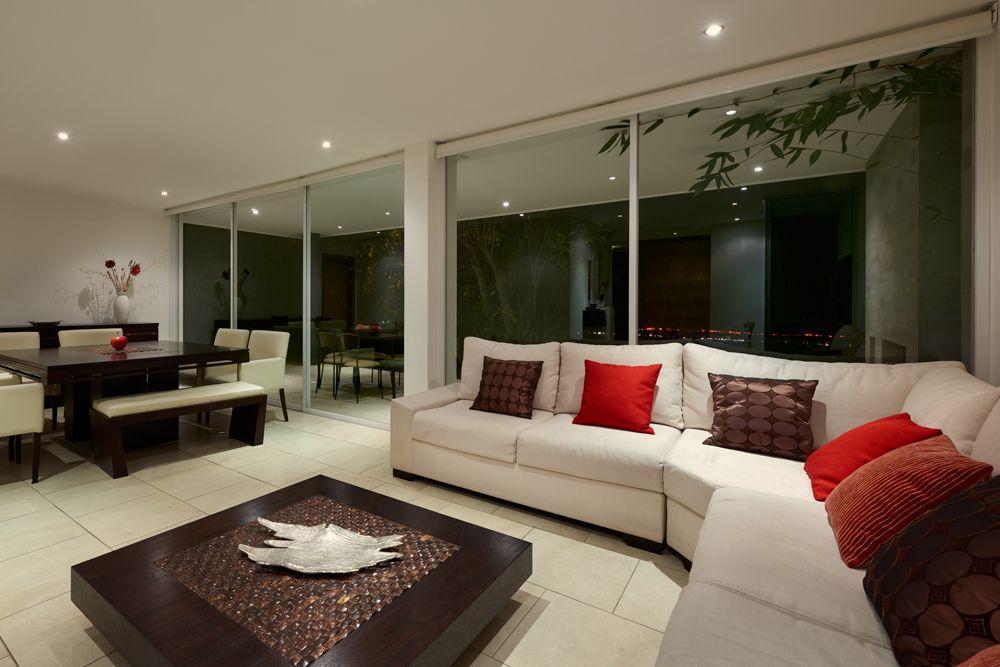 If you are looking to brighten your living room, recessed ceiling lights are the best way to start! With such living room lighting ideas, you can choose to spread them out evenly to brighten your space further. Alternately, focus them on specific places to throw light on artefacts or effects of your choice.
Where to use them: Use recessed lighting for the general illumination of your living room. You can also use them in tandem with coves to direct the light to a specific place.
Where not to use them: Designers advise against using this as the only form of lighting in your living room, as it might make the space look too dull. For best results, layer the lighting!
#2: Profile Lighting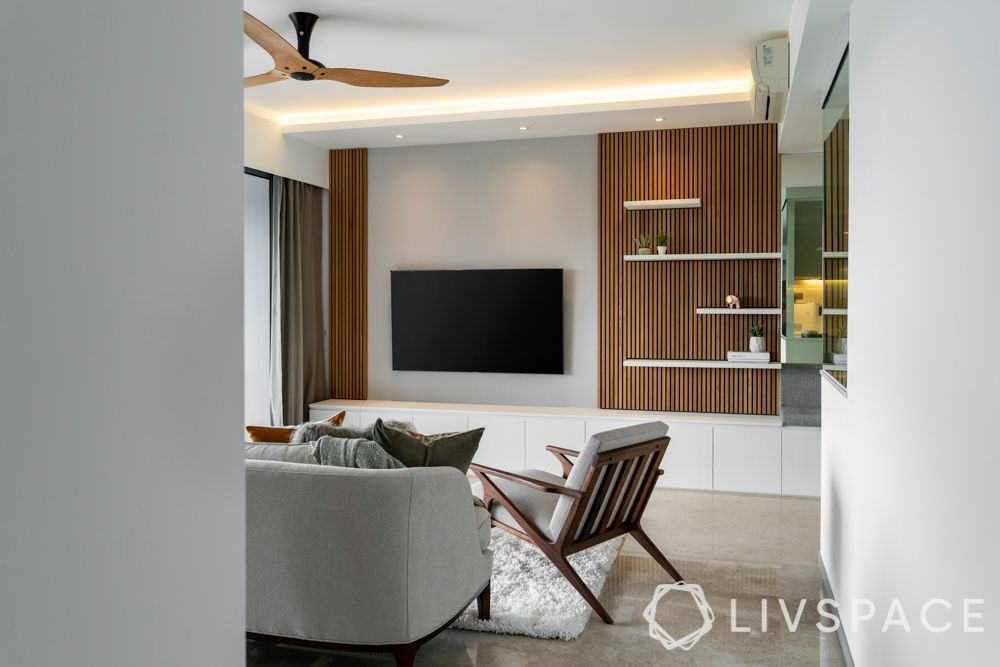 If you're looking for living room lighting ideas to ramp up your interiors, profile lights will do the trick! Having taken care of the basics of general illumination of the room, you can use these to draw attention to specific sections of it. Or, you could just use it to set the mood.!
Where to use them: From above the TV unit to dark corners and under your display shelves, profile lighting works wonders everywhere! You can also pair the lights with a round or angular diffuser for a unique effect!
Where not to use them: You can use profile lights in every part of your living room!
#3: Track Lights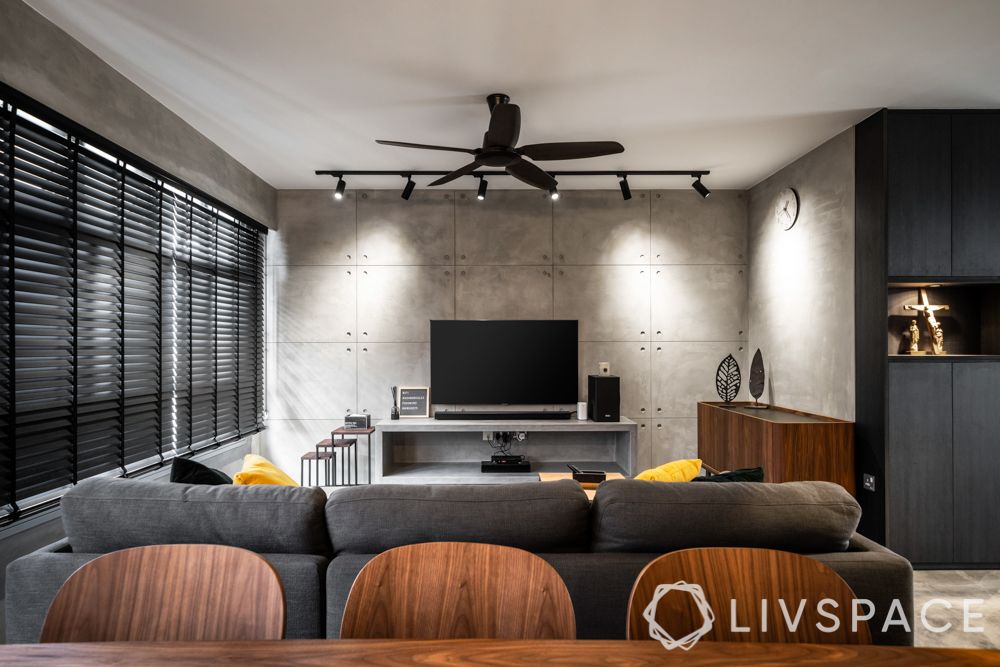 Track lighting fits easily into any HDB or condo. You can use such lights to replace outdated ceiling lights, without drawing much attention to these fixtures. You can run a straight track through the hallway and aim the light at artwork or other features on the walls.
Where to use it: If you want to add a contemporary touch to your room, these living room lighting ideas are your best bet! However, if you want a more formal living room, you might consider choosing an alternate source of light.
Where not to use it: If your living room has a low ceiling, track lights are best avoided!
#4: Pendant Lights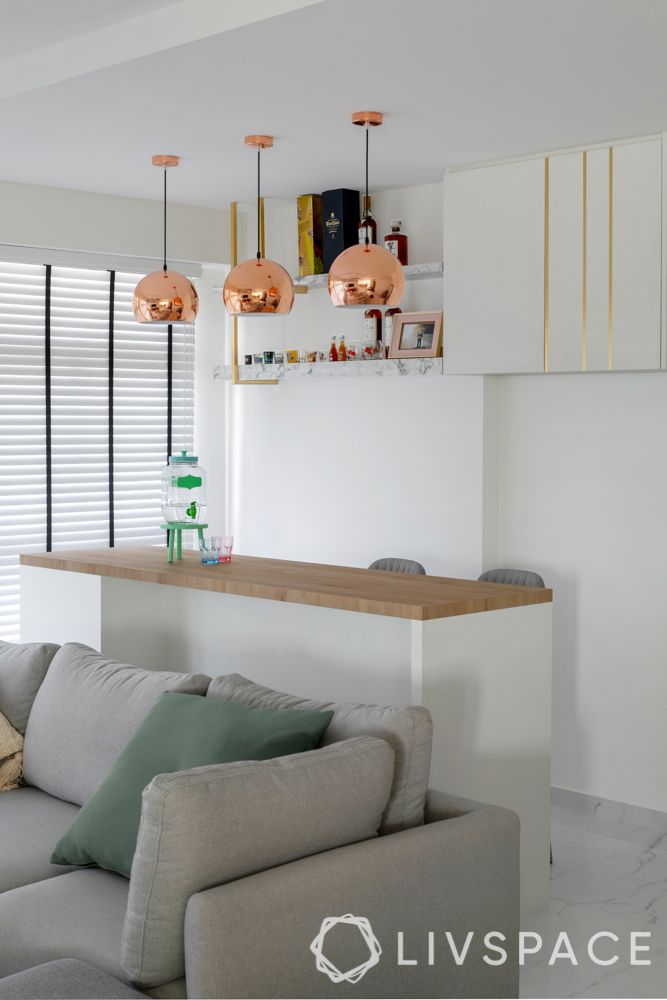 Like a pendant on a chain, the pendant light hangs down from the ceiling on a chain or rod. You can choose whether to use these to accentuate zones in your room or brighten up a dark corner.
Where to use them: Pendant lights are best used for task lighting, since you can choose exactly where to hang them. The light focused on a small area also works well if you want to create a cosy corner for intimate conversations.
Where not to use them: Keep these lights away from the TV unit so that they do not reflect on screen and interrupt your viewing.
#5: Sensor Lights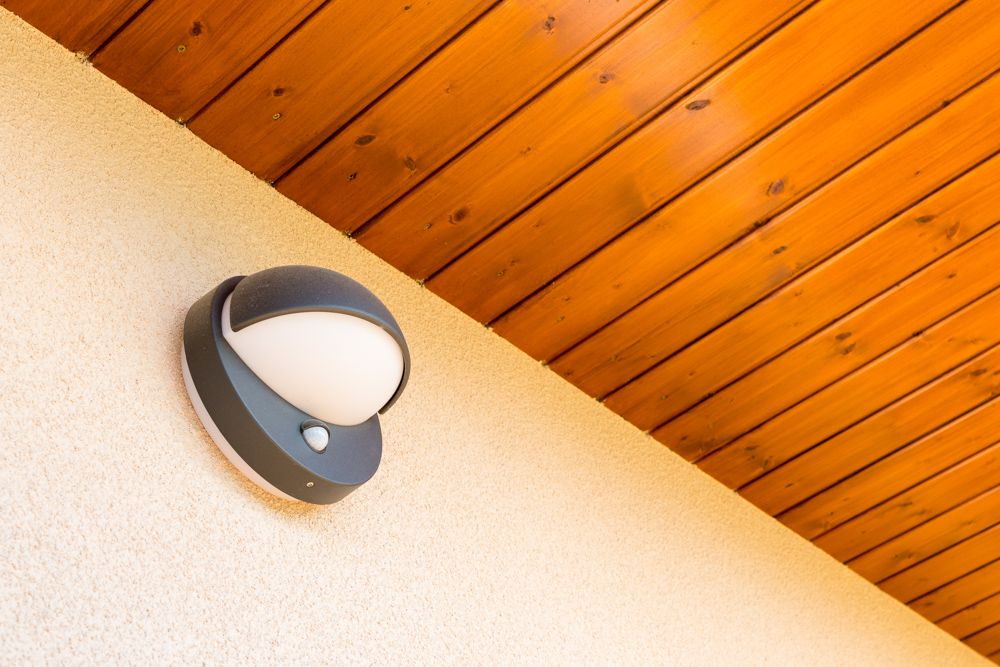 Sensor lights are a great option for your living room. This is especially true if you have elderly relatives or small children in the house. These living room lighting ideas are also beneficial if people wake up during the night, and need to navigate their way around. Place them at a height of 6-8 feet, such that they have a birds' eye view of the place.
Where to use them: Keep them close to the passageway and the walls of the room, so that you can find your way in or out in the dark! Also place them in corners to prevent bumping into the walls in the dark.
Where not to use them: Be careful not to place them too high – they need to be close enough to detect movement!
#6: Chandelier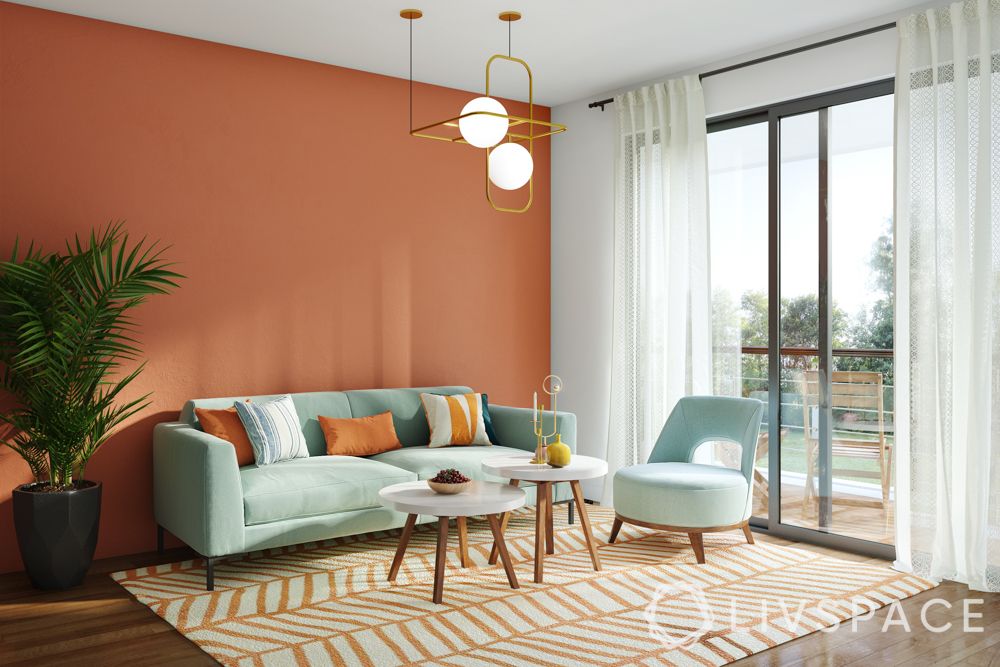 Want to breathe new life into your living room? Just find the right chandelier! You can use these living room lighting ideas that hang down from the ceiling and add to the ambient lighting. They also make a bold statement.! So find the right piece, and let it become the central focus of your living room!
Where to use them: Use a chandelier over the center table in your living room to brighten up the space with ease!
Where not to use them: Avoid using chandeliers in rooms with low ceilings.
#7: Floor Lamps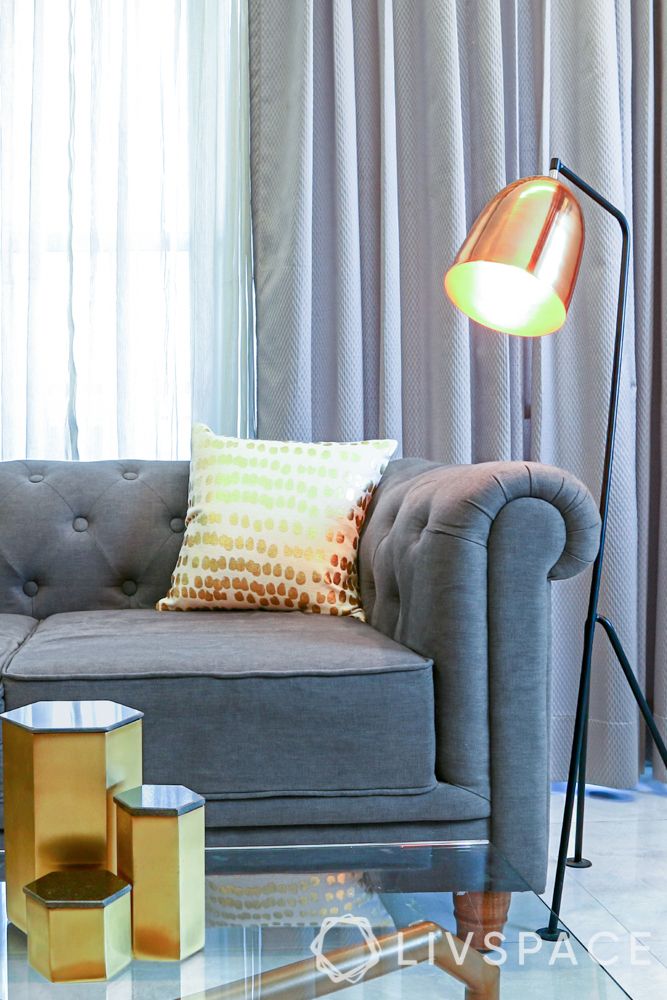 You can use a floor lamp in almost any part of your living room. From beside the sofa to a tight corner, and over a writing desk, they fit in anywhere. What's more, this versatile piece of lighting can be moved around when you redecorate!
Where to use them: Use a floor lamp to define a cosy coffee corner. Add a couple of chairs and watch it become the perfect place for intimate conversations!
Where not to use them: Avoid placing them in positions where they can get in people's way as they walk around the room.
If you enjoyed looking at living room lighting ideas, also check out Easy-to-maintain Living Room Designs.
Send in your comments & suggestions.