We've all dreamed of furnishing our homes with the best in the market when we're renovating. Here at Livspace, w've been celebrating our first anniversary with homeowners with some great offers. And yet again, bearing in mind how much getting the right furniture means, we are giving away vouchers worth $3,500 with every booking you make with us. With this you can buy furniture for any room at home. We'd like to show how you can furnish your bedroom with Livspace furniture and our favourite brand Crate & Barrel. More details about this amazing offer, below!
Here's how your bedroom can look with furniture from Crate & Barrel
Spotted in picture:
Queen upholstered bed
Wooden nightstand
Chest of drawers
Accent chair
Media storage unit
What does Crate & Barrel have in their bedroom furniture range?
Essential bedroom furniture:
While a bedroom can have a lot of furniture, there are some pieces of furniture that you absolutely cannot discount. A bedroom is incomplete without these and you should get nothing but the best when it comes to your most personal room at home. After all no matter what, your bedroom needs to be both comfortable and functional to some extent. Along with Livspace furniture, here are some pieces from Crate & Barrel:
#1: Bed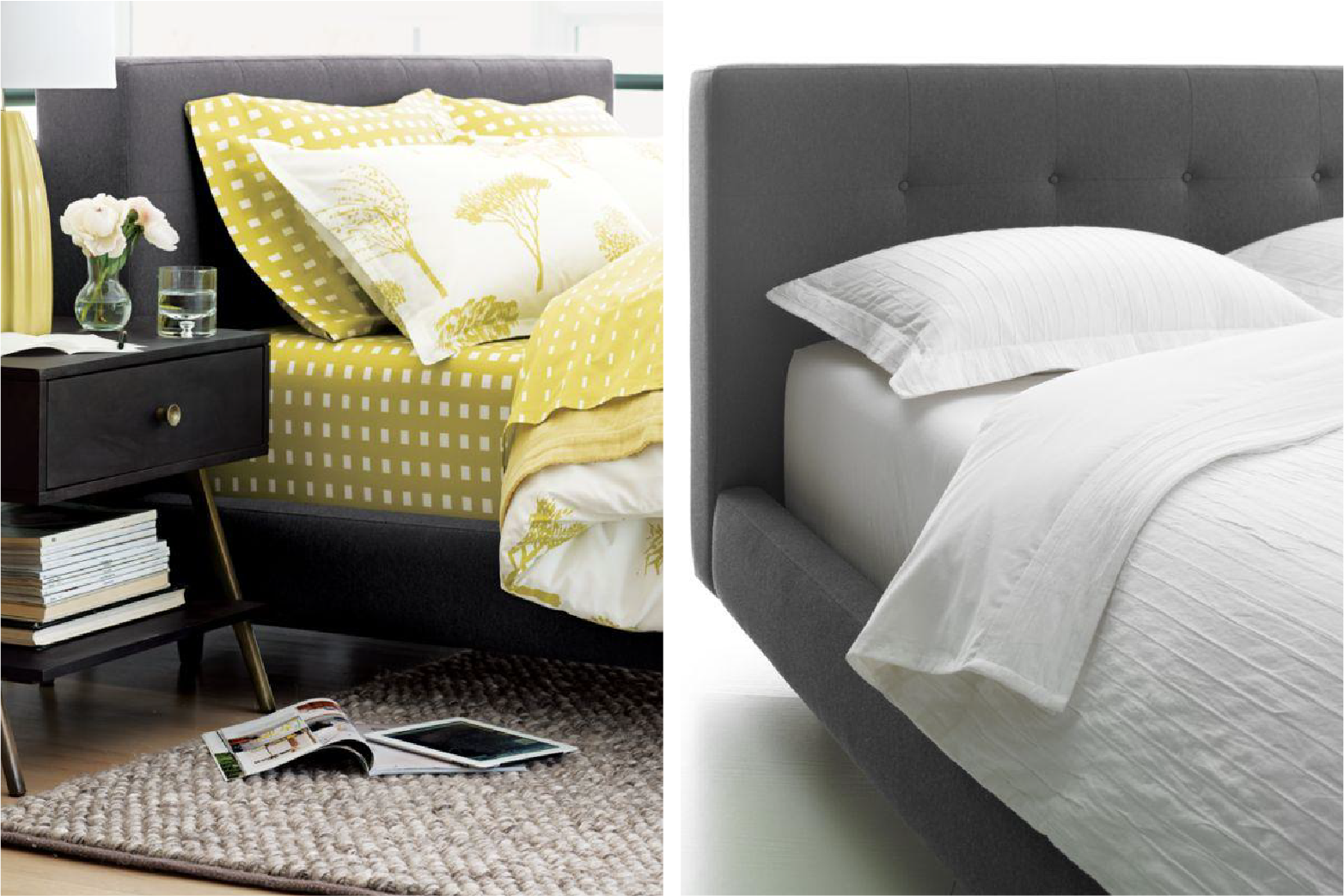 The bed is undoubtedly the most important piece of furniture in a bedroom and the centerpiece in most cases. This bed from Crate & Barrel recalls mid-century design with its streamlined, low platform silhouette and tailored, textural upholstery. Button-tufted headboard offers a great look and utmost comfort as well.
#2: Nightstand
A nightstand or bedside table offers space to keep nighttime essentials like lamps, medicines, and books at arm's length. This nightstand has an airy, open-frame base featuring a storage drawer and the slender open area above is perfect for stashing cell phones, tablets and books.
#3: Bedroom bench cushion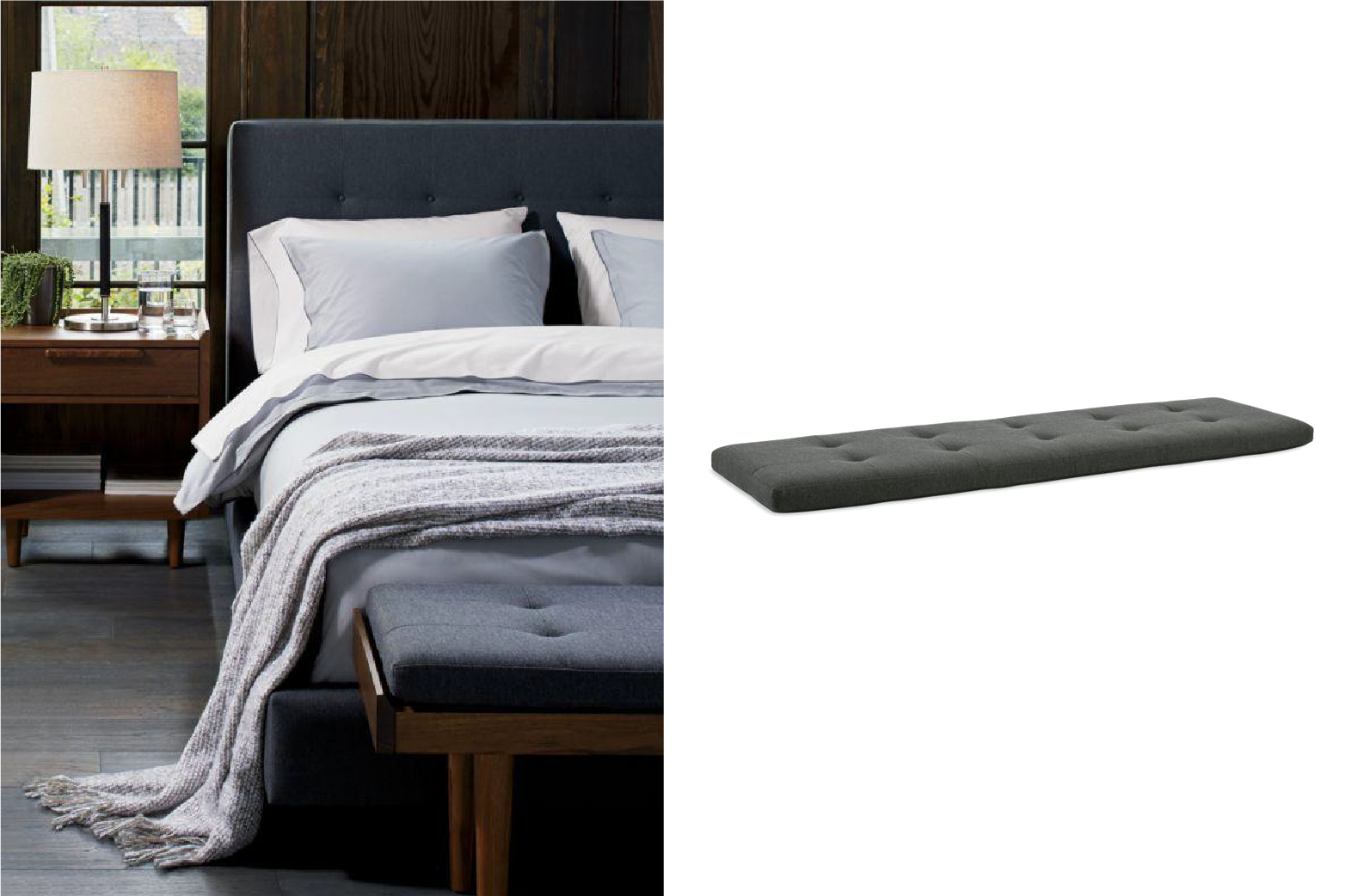 This bench cushion from Crate & Barrel is a great addition to the bed bench from their bedroom furniture range. This tailored cushion adds comfort and a charcoal grey accent to the bench's warm walnut.
#4: Mattress
Investing in a good mattress is very important for your long-term health. Perfected with Firm Comfort Foam, the Scandinavian Extra Firm mattress from Crate & Barrel is made to provide firm and comfortable support for your body.
Add-on bedroom furniture:
Let's look at some extra furniture pieces that Crate & Barrel has to offer for your bedroom.
#5: Media storage unit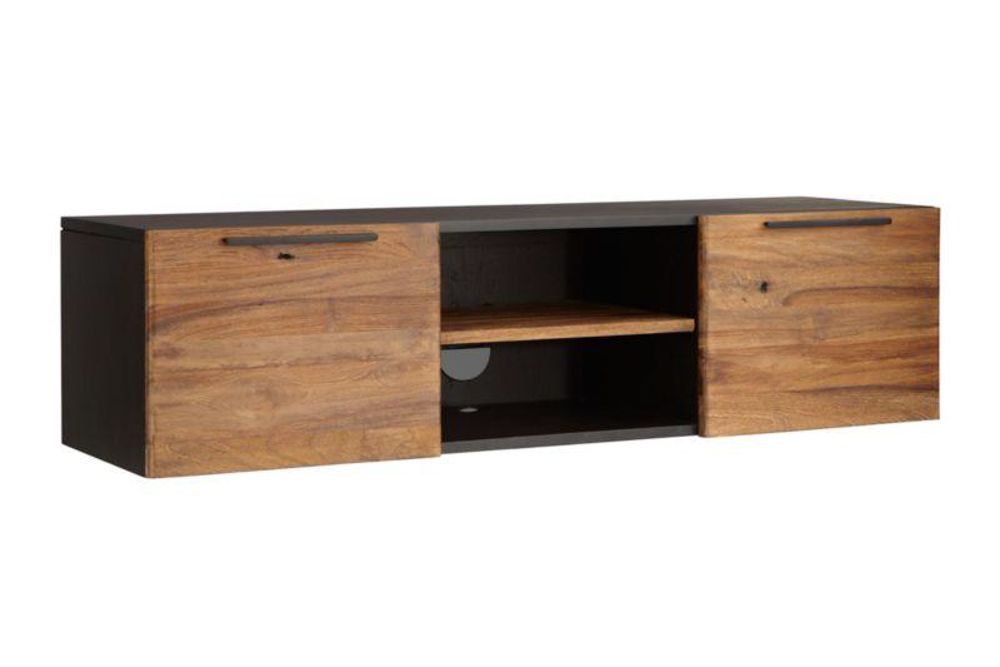 For all those who like to have their entertainment in their bedroom, a TV unit with some storage is essential. This TV stand mounts to the wall at any height. It also has three adjustable shelves and cord management cutouts as well.
#6: Accent chair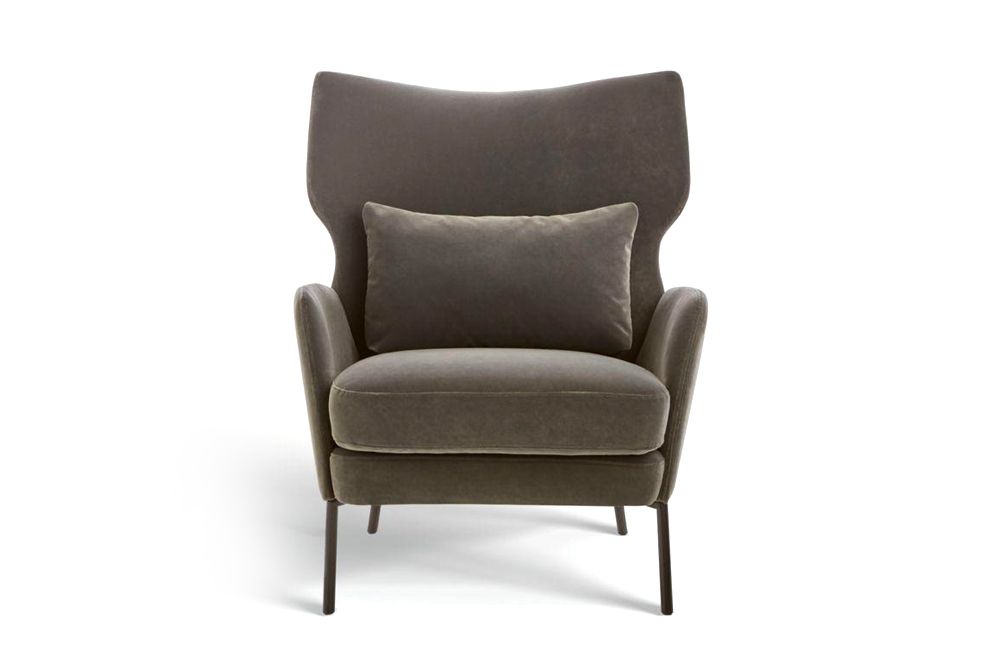 Ideal furniture for now – an accent chair works as a makeshift work station with a table in front, when you don't want to work from your bed. This velvet upholstered chair from Crate & Barrel has an arched back and a cushion thrown in for added comfort.
#7: Bookcase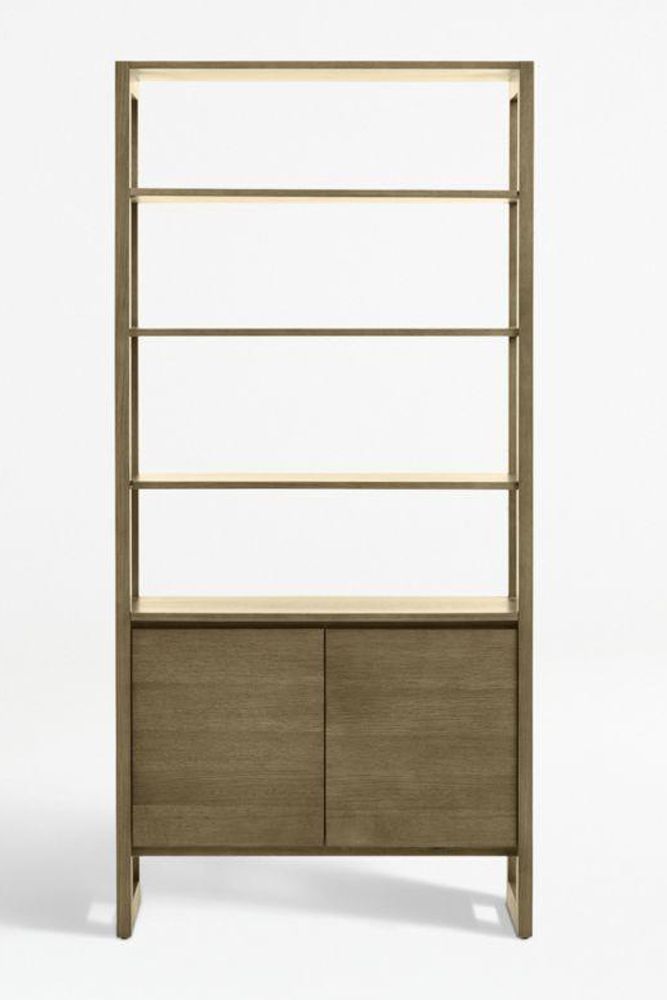 For all the book lovers, Crate & Barrel has a great bookcase with open shelves as well as a cabinet at the bottom. Light brown colour blends well with your bedroom furniture and does not look overpowering.
Would you believe it if we say that you can get these pieces of furniture for free?
With our anniversary offer, you walk away with vouchers worth $3,500, with which you can pick furniture from Crate & Barrel. And not just for your bedroom, but for your entire home. This offer is applicable for every booking made with Livspace between October 20, 2020, and December 31, 2020. Yes, it's possible!
So, wait no more and talk to our designer today to book your renovation with us and get your hands on Livspace furniture!
Want to know what else you can win? Check this out: Great Interiors, Exciting Giveaways: 2 Reasons to Sign Up With Livspace Now.
Send in your comments and suggestions to editor.sg@livspace.com.