When we launched Livspace Singapore one year back, we knew we had to establish ourselves as a trusted home interiors design. You welcomed us with open arms and it's been a fantastic experience helping homeowners get their dream homes. As things stand, 65% of our projects are HDBs and 35% of the remaining projects belonging to private properties, and we've only just begun! Here's a quick snapshot of everything we've achieved in the last year. Stay tuned for some amazing deals too!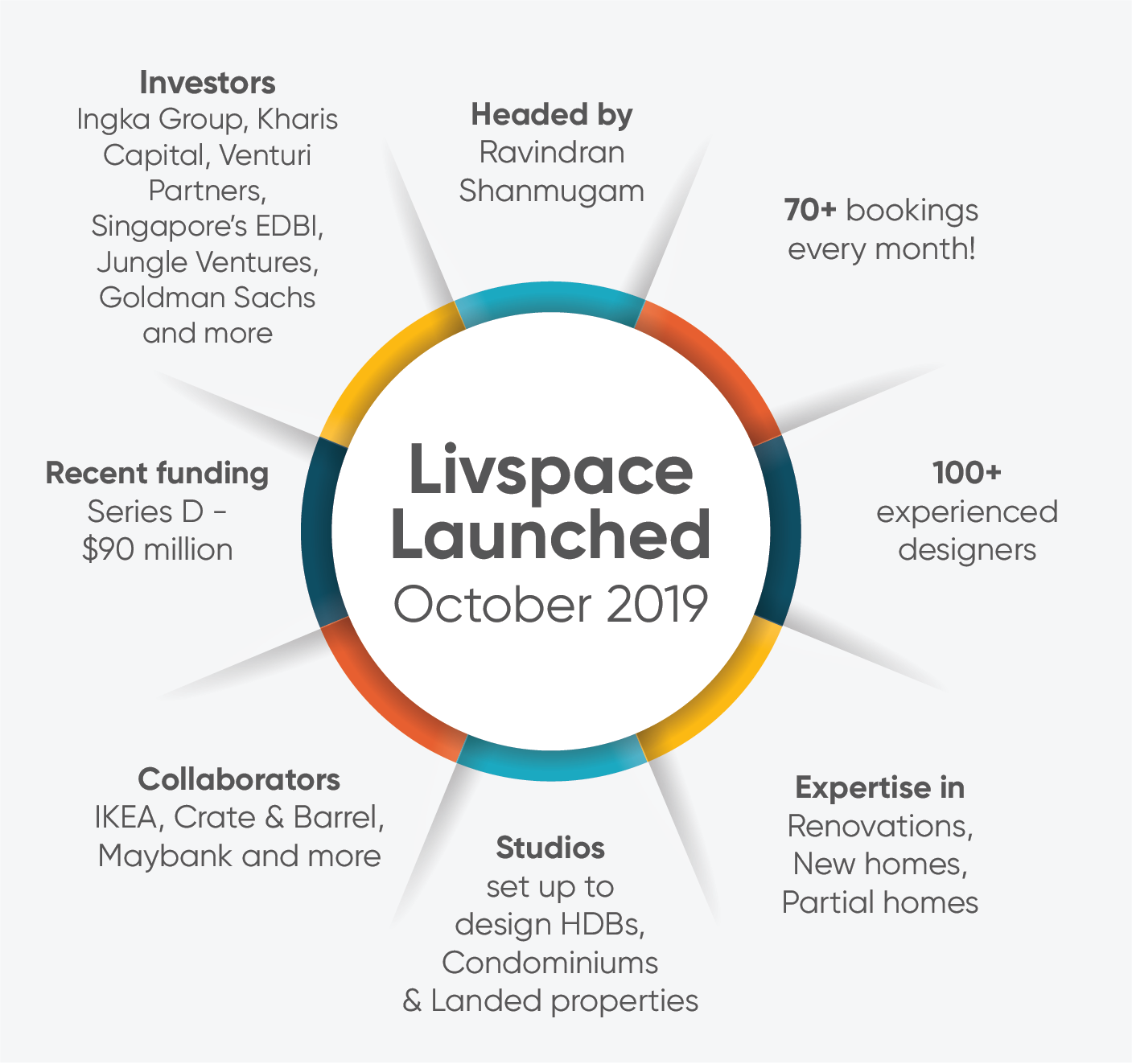 What does Livspace do?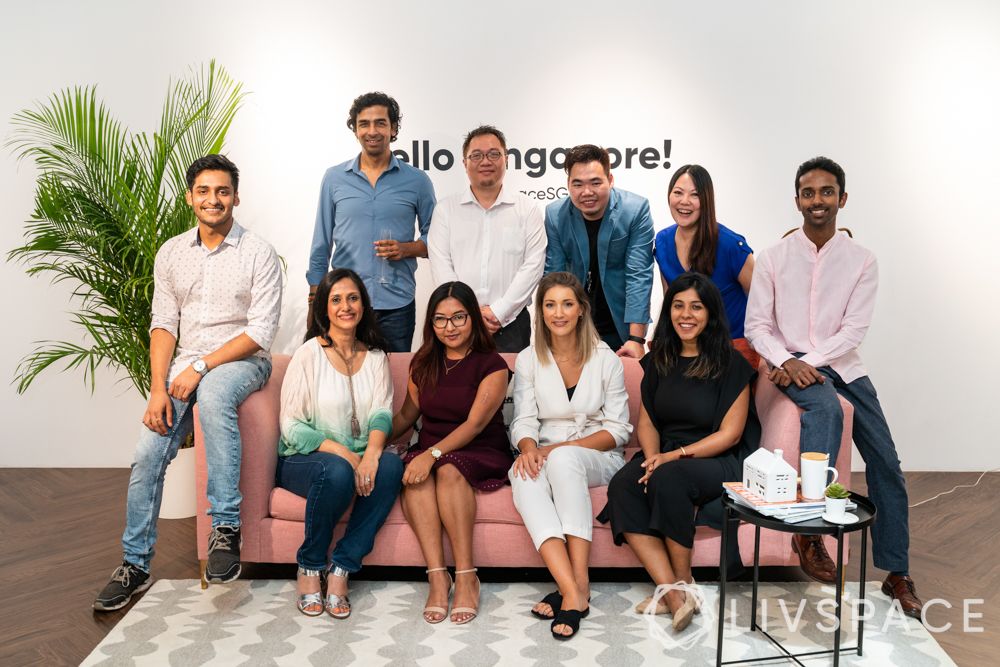 Livspace brings together the best of design, contractor partners, award-winning interior designers and brands. Our end-to-end service comprises personalised design, furniture, decor, project management services, skilled installation and more. From space plans, design, budget planning all the way to installation; we handle it all for you.
Strategic collaborations to benefit our customers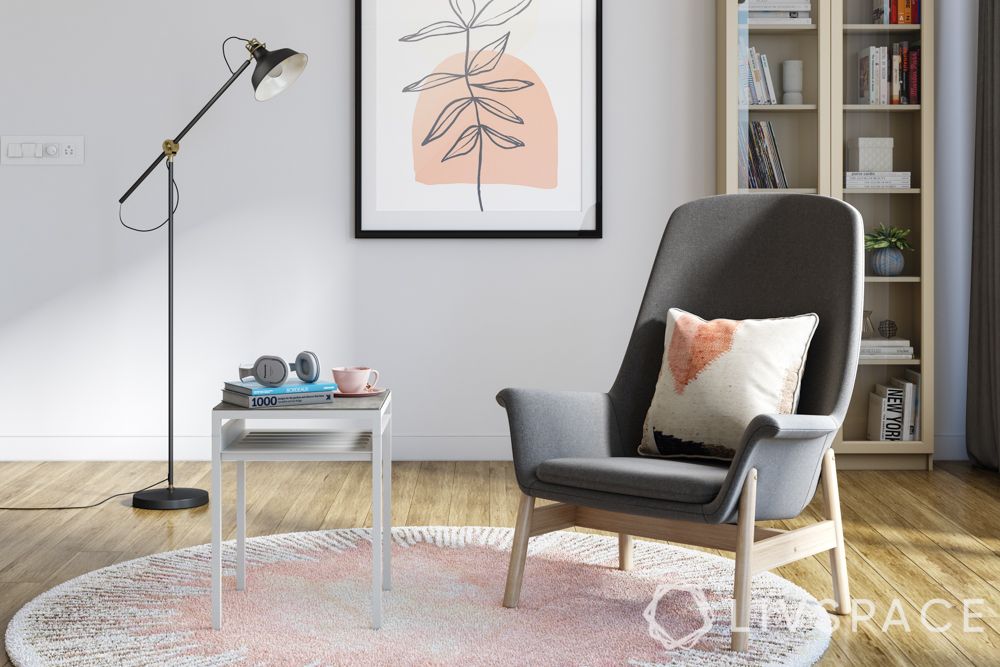 We know that successful work happens only with rewarding collaborations. When trusted brands join hands, the result is unmatched. Therefore, over the last one year, Livspace Singapore has collaborated with some trustworthy and familiar brands:
IKEA – Livspace is now the official renovation partner of IKEA in Singapore and you can come to either of their stores to get a free consultation with our interior designer. We've got a few cracker HDB BTO package deals as well! Know more about this collaboration here.
Crate & Barrel – Another successful collaboration we're proud of is one with Crate & Barrel. Livspace Singapore has partnered with them for renovation packages.
Maybank – Our banking partner is Maybank and we are elated about this. Livspace Singapore, in association with Maybank offers 0% interest free loans for homeowners, and a lot more!
Happy homes, happy customers, award-winning designs..
HDB design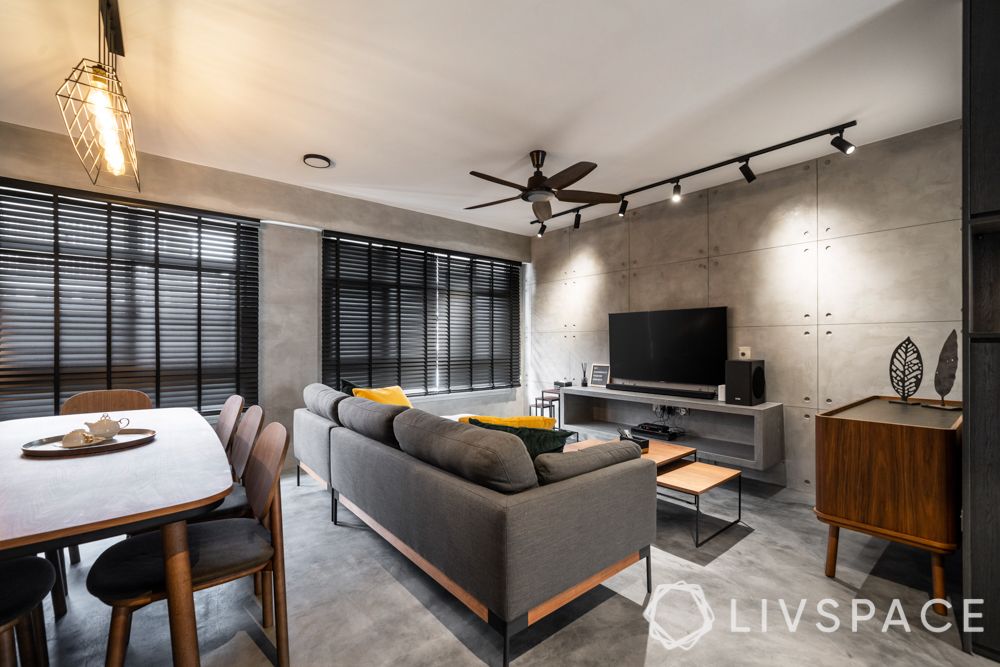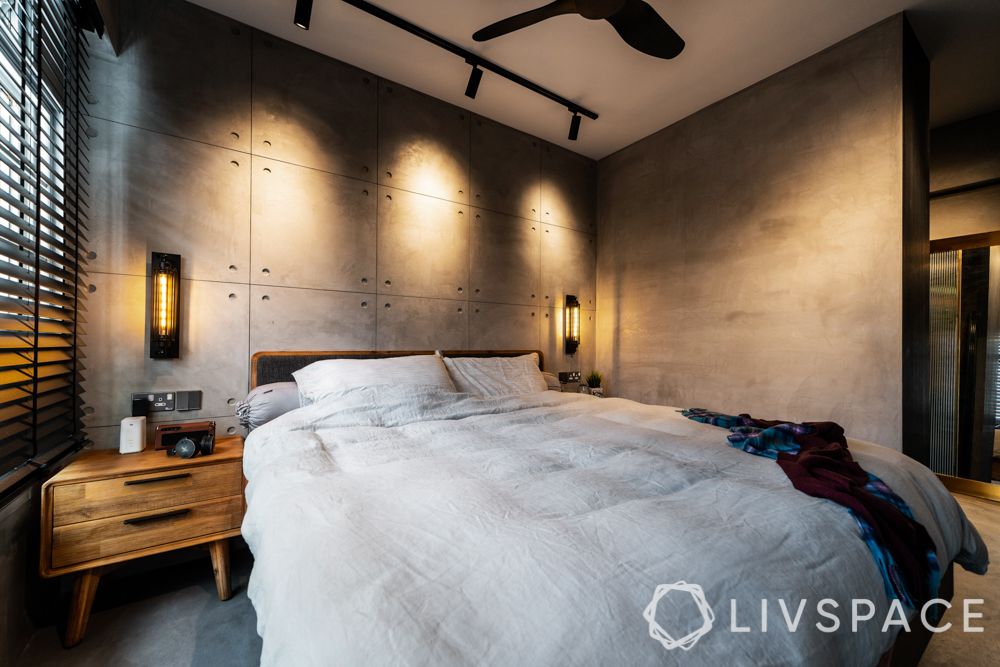 If you're a new homeowner, you know that finding your dream home is just the beginning. When you renovate, it involves budgeting, getting loans approved, hiring the right interior designer, and so much more. Livspace Singapore can do all of this for you, while you kick-back and relax!
This home is proof that with the right designer by your side, getting your dream home becomes a cakewalk. The couple living here wanted their home to be edgy and industrial-themed. They were hooked on to their designer's out-of-the-box ideas and excited by the design plan proposed. You'll see that their home is filled with bold lighting effects, insightful design choices, and intriguingly dark finishes.
As a result of this impeccable determination, Livspace also won the Silver Award for the Best Residential Design | Apartment 1001 – 2000 SQF – at IDCS 2020!
Check out the entire HDB and design details, here.
For more ideas on HDBs, you can go here.
Condominium design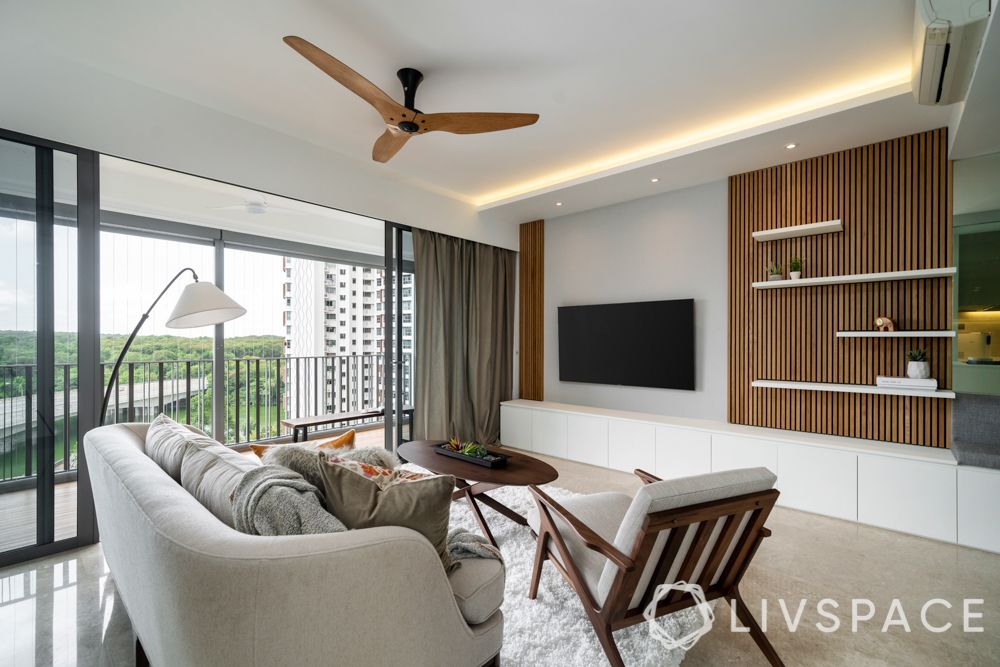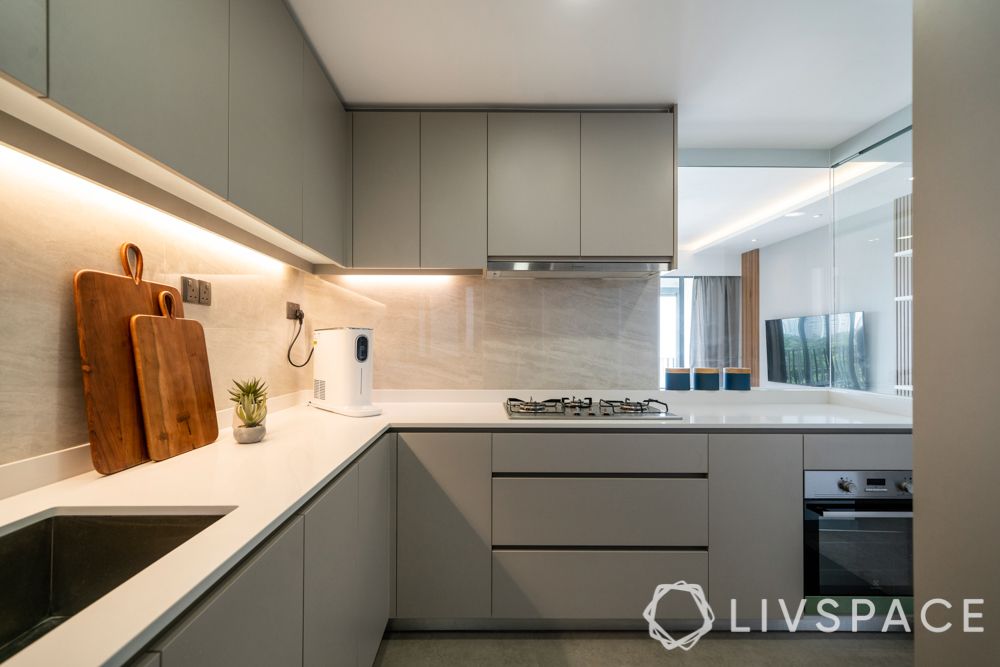 This simple, uncluttered condo design is elder-friendly and wheelchair-accessible. Taking inspiration from the lush green surroundings, we filled it with neutral colours and wooden elements. The condo's interior design augments the environment surrounding the Riversails project – a huge belt of greenery, parks and a waterway.
You can see how the rest of the condo looks, here.
We have more condo design ideas for you, right here.
Landed property design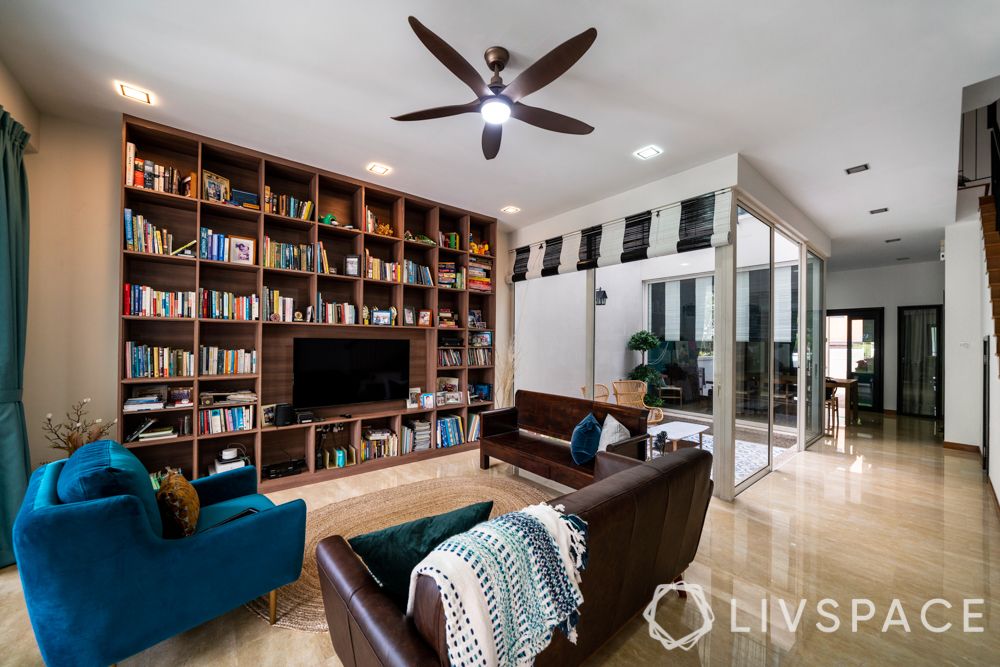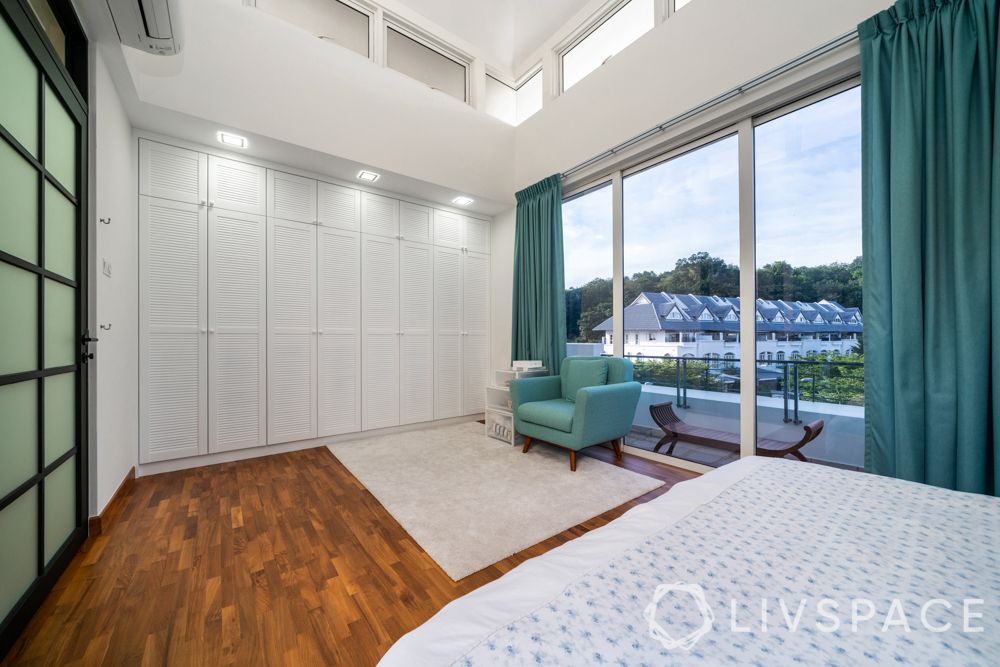 What does a family with three growing teenage boys need more than anything else? Space! And this family's 3-storey landed home in Springview has plenty of space. However, having space is not enough unless you can put it to good use.
Luckily, the renovation of this landed property was done by the Livspace design team headed by WanTing Liu. And as a landed house interior designer, she made sure that this home was functional with personal touches and at its core, simple.
Check out this beautiful home design, here.
We've got surprises waiting for you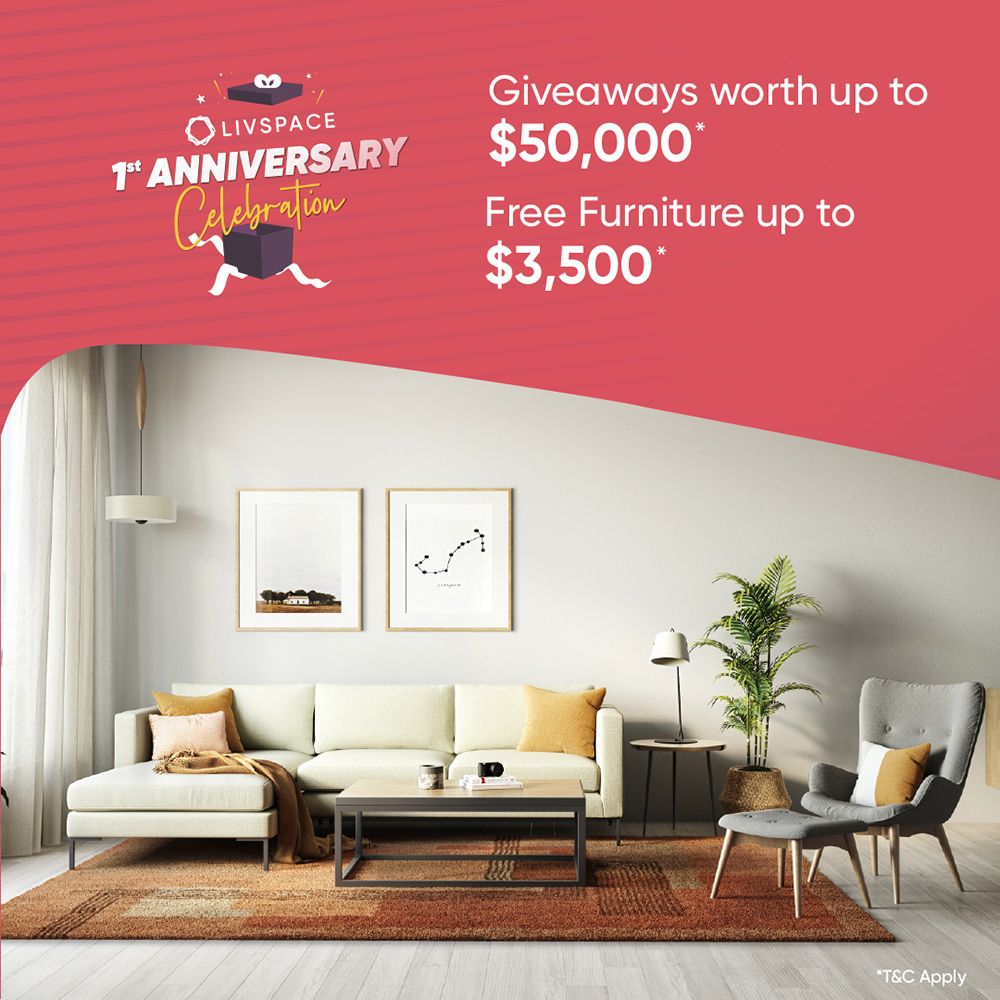 What better way to spread our joy on our anniversary than to share it with you? On the occasion of our anniversary, we are running a sale with the best perks and more than $50,000 worth of products to giveaway. With our exciting offers, you will now have more than one reason to choose Livspace Singapore. Our special anniversary giveaway and voucher credits are for customers who sign-up in between October 20th to December 31st, 2020.
And that's not all, our customers also get on-time delivery or we pay the penalty. Also, enjoy 0% interest-free renovation or personal loans!
What are you waiting for? Book your dream renovation with us now!
What lies ahead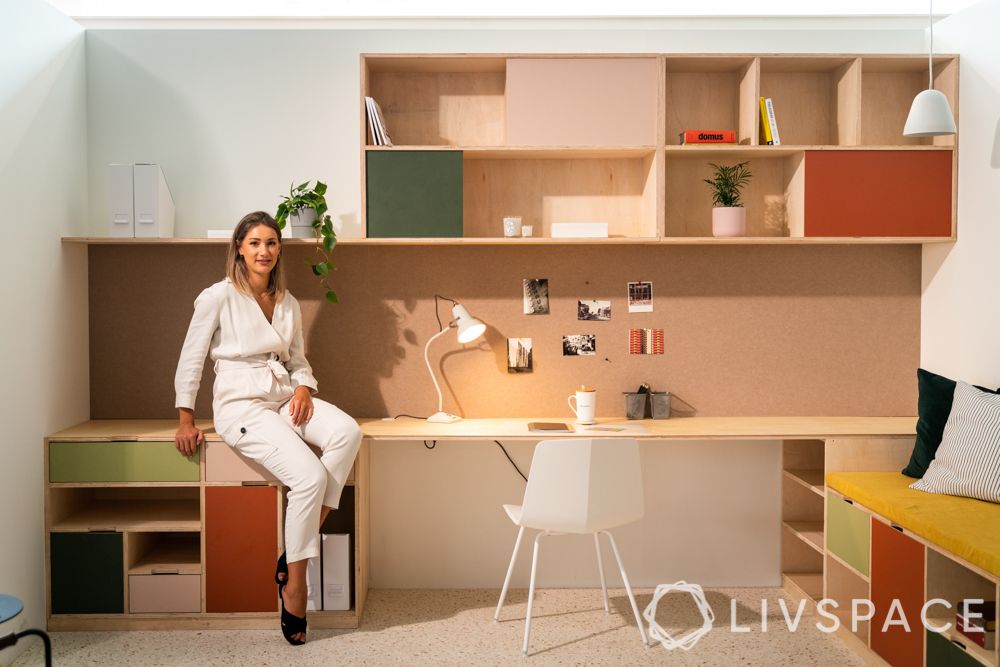 Our goal at Livspace has been to give homeowners an impeccable, seamless interior design experience. In the coming years as well, we plan to prioritise customer experience and continue building trust. Our efforts stay relentless in aggregating the supply chain and make the best use of technology.
Also, something that we do take pride in is our NPS, or Net Promoter Score, which stands at 70%. This is a measure of how likely customers are to recommend a company's services to others. A score like this encourages us to continue bring the best to our customers, not to mention continue providing world class service!
A word from our Country Head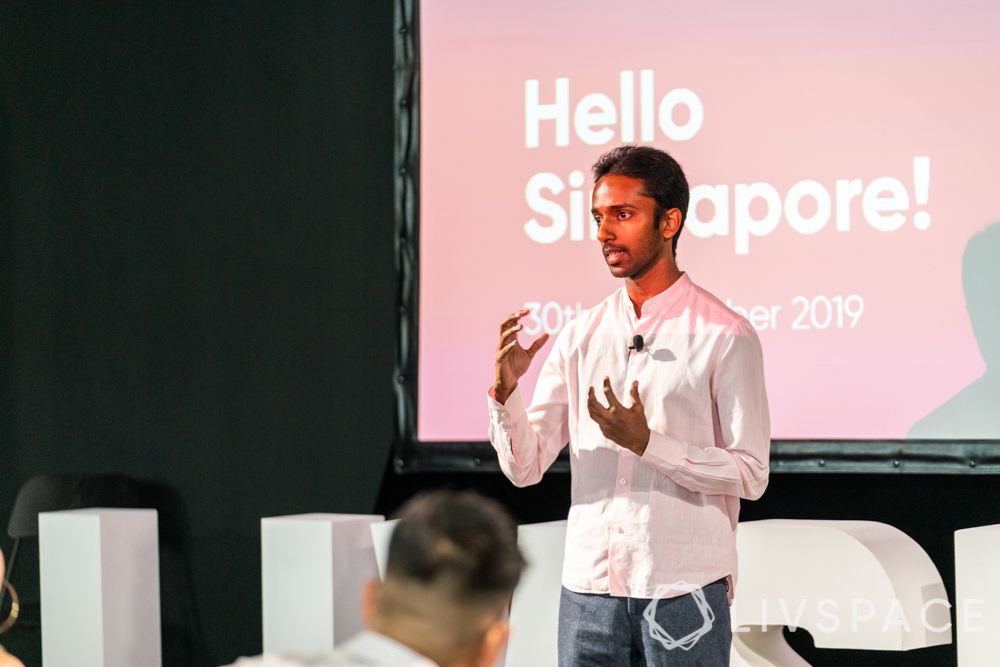 On this momentous occasion, Ravindran Shanmugam, the Country Head in Singapore shares his experience with Livspace:
"It has been a fantastic scaling journey for Livspace in Singapore. I am extremely proud and excited to be part of it. Eagerly looking forward to next year knowing what an immense opportunity Livspace has to grow and scale up in Singapore."

Ravindran Shanmugam

Country Head, Livspace Singapore
We hope to see you soon and if you're Meeting Your Interior Designer for the First Time, we have it all set for you!
Send in your thoughts and suggestions to editor.sg@livspace.com.